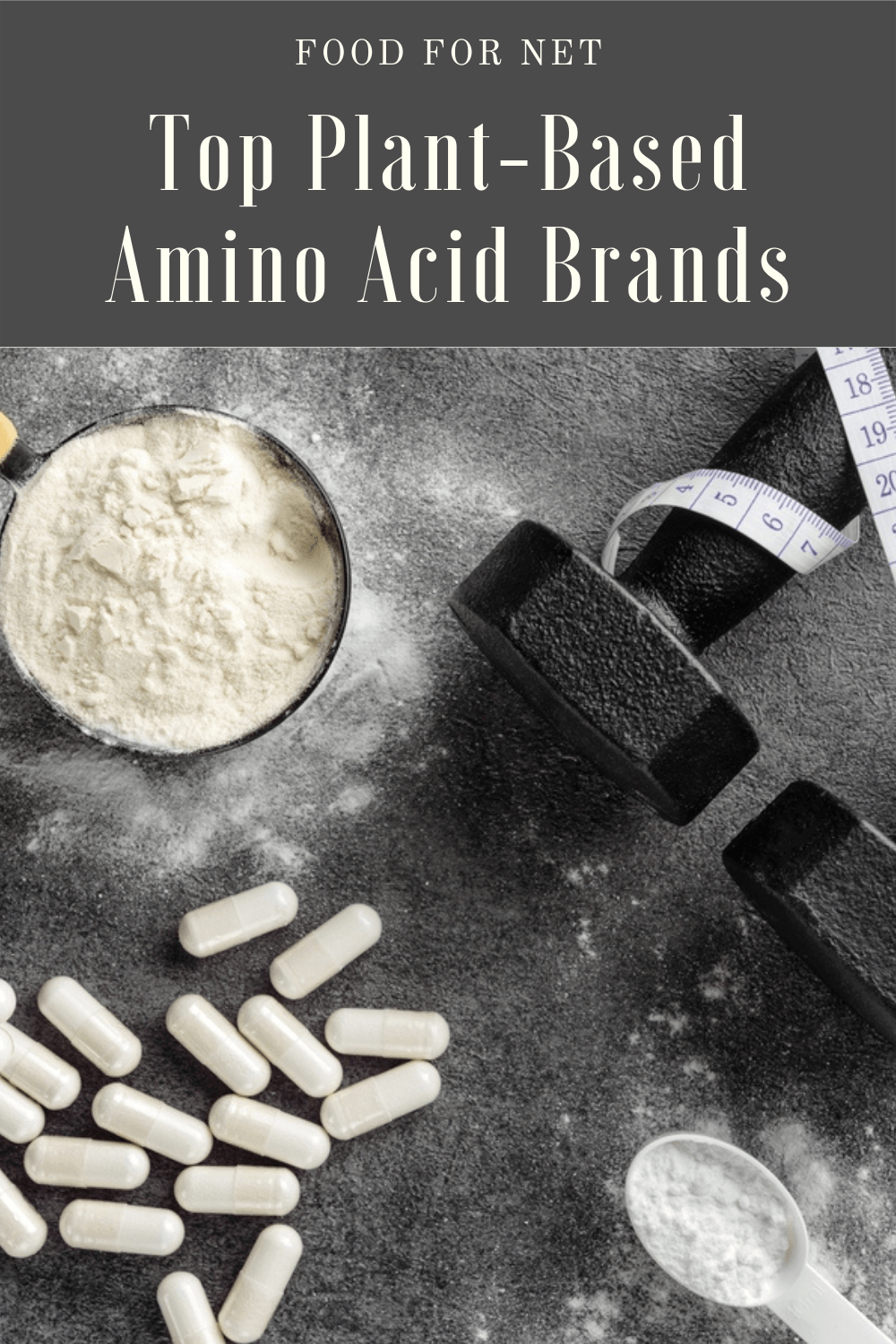 Amino acids are interesting compounds found in the body, often referred to as the "building blocks" of protein. They work closely with protein in the process of building muscle, especially when the muscle is purposely torn to build up stronger, like in weightlifting. There are 20 different amino acids that are essential to the body.
Of these 20 amino acids, there are 11 that the body produces naturally. The other nine, however, must enter the body through your diet. Amino acids are often highly concentrated in high-protein foods, like meat, fish, and eggs. Unfortunately, this limits vegans and vegetarians. It doesn't count them out, however, as amino acids are also found in vegan protein sources like buckwheat, soy, and quinoa.
Regardless of what amino acid rich foods you can eat, though, sometimes your diet is not quite enough. Maybe you're just not eating enough regularly, or maybe you're doing something to warrant needing more than usual.
Many people who work out and/or lift weights a lot often take amino acid supplements or use protein shakes to ensure they're not only getting enough amino acids, but are also getting them at the right time. Taking an amino acid supplement and also consuming protein at the right time along with your workout can help you build muscle faster. Fortunately, just like food sources, there are plenty of plant-based amino acid supplements that are perfect for any gym rat maintaining a plant-based diet.
The Best Plant-Based Amino Acid Brands
1. Kion Aminos Powder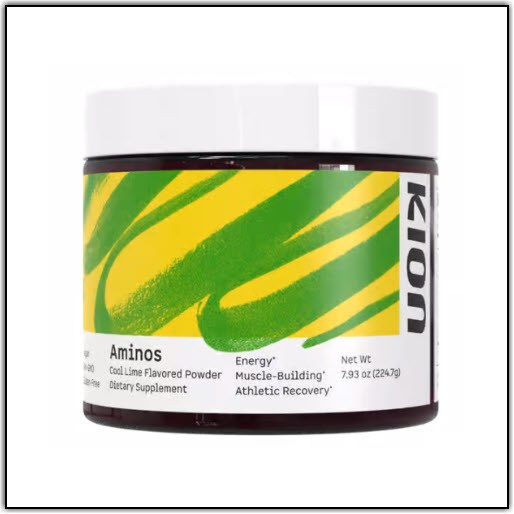 Kion Aminos Powder is a fantastic plant-based, leucine-enriched source of essential amino acids in a delicious drink mix. It's a great all-rounder and is perfect for supporting your workouts, high-energy adventures, and keeping your mood and energy up throughout the day while supporting lean muscle mass.
The company enriches the supplement with leucine because there is research to suggest that doing so helps the essential amino acids work even better in stimulating muscle protein synthesis, repair, and recovery. The supplement contains 40% leucine, with the rest of the formula being made of scientifically-backed ratios of the essential amino acids you need to optimize your day.
They also offer two tasty flavors – cool lime and mixed berry. Both were carefully crafted using only natural ingredients so that your amino drink is not only healthy and effective, but delicious! You won't need to chug this one back, you'll want to sip and enjoy it every time.
2. Kaha Fermented BCAAs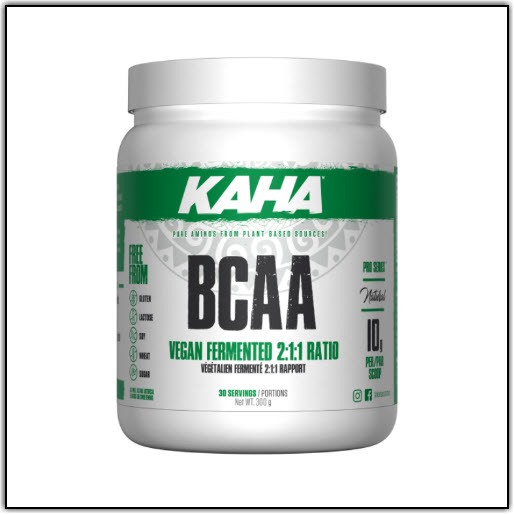 Kaha Fermented BCAAs contain leucine, isoleucine, and valine in scientifically-backed and ideal ratios. BCAAs are slightly different than EAA (essential amino acids). BCAAs are branched-chain amino acids, a term that refers to their chemical structure, which is even more effective for recovery. BCAAs are a popular supplement for those who like to work out and are often used during and after a season.
However, they are just as useful in maintaining energy and strength during any physical activity. This can include anything from a sports tournament to a long hike. These amino acids are involved in muscle protein synthesis and help your body build lean muscle mass.
This supplement is versatile and mixes instantly in any liquid. It comes from plant-based sources such as sunflower seeds and is vegan fermented. If you're looking to beef up your workout stack even further, they also have glutamine and creatine products that are vegan as well.
3. Vegava Vegan BCAAs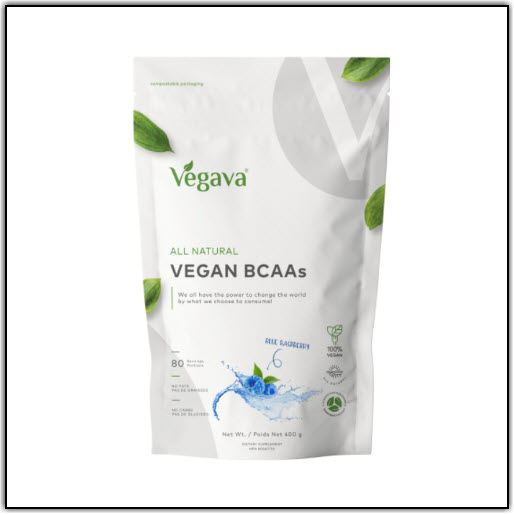 Vegava Vegan BCAAs are a comprehensive, all-natural source of amino acids. Vegava recognizes that getting enough of these nutrients can be tougher on a vegan and plant-based diet and they want to make things easier without compromising health and integrity.
Branched-chain amino acids cannot be produced by the body so they must be consumed. Unfortunately, many supplements contain sugar, preservatives, fillers, and other undesirable ingredients. Vegava has gone the extra mile to create a supplement that is natural and much healthier.
In addition to the amino acids themselves, they enrich the supplement with non-GMO sunflower lecithin. This is known to help strengthen cell membranes and form new ones.
If you want a neutral drink that fits into any drink or liquid, they have an unflavored version. If you want a little flavor instead, you can pick from blue raspberry, fruit punch, and orange, all of which dissolve well into water and taste great.
4. Body Health Perfect Amino XP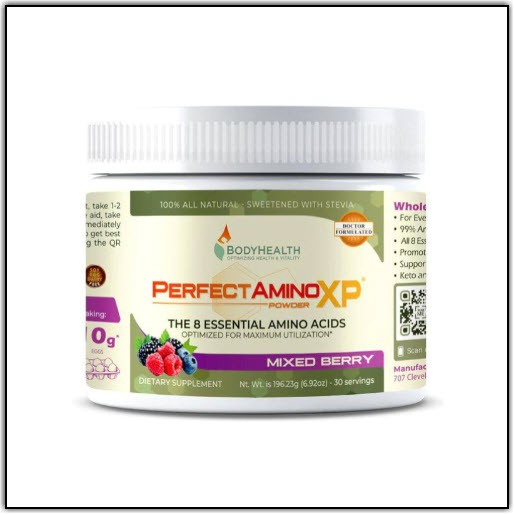 Body Health Perfect Amino XP is a pure and natural essential amino acid supplement. The amino acids are offered in a form that is 99% utilized and fully absorbed within 20-30 minutes. The product also contains three to six times more protein than many other sources while still sitting at almost no calories!
100 percent vegan and 100 percent non-GMO, it's a powdered version of their flagship product called Perfect Amino. One scoop of this powder is equal to about five of the Perfect Amino tablets and is much easier to take – especially for those who struggle with tablets specifically.
All you need to do here is mix with some ice water and you're good to go! It's got a nice strawberry or mixed berry flavor.
If you want to mix it up a little bit, these sweet and fruity flavors mix well with fruit juices as well. Doing so will give you even more nutrients and an additional shot of energy.
5. Transparent Labs Glutamine BCAA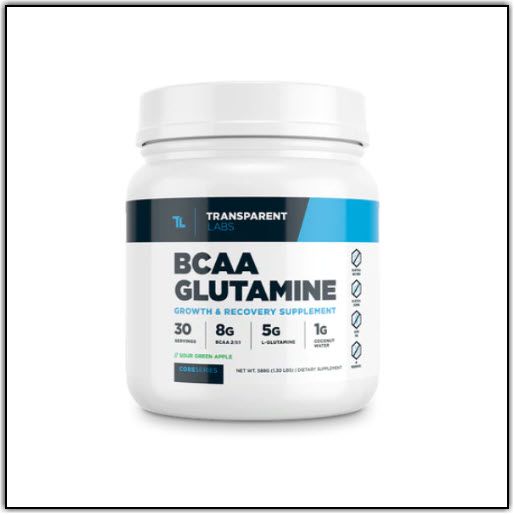 Transparent Labs BCAA Glutamine product was carefully designed to be the best possible supplement specifically for repair and recovery. BCAAs are important and contribute to many areas of the body and are useful for many things in life, but this particular formula was made with working out and recovering well in mind.
Often, glutamine and BAAs are separate supplements, and often with good reason. There are plenty of times when you may need one but not the other, or when you'd want to take them at different times. However, when it comes to recovering from intense workouts and repairing muscles regularly, glutamine and BCAAs working together is highly beneficial.
In addition to stimulating protein synthesis, which is the main goal of amino acids, this supplement improves glucose metabolism, increases glucose in the muscle, reduces fatigue, increases muscle growth post-workout, and speeds up fat loss through training.
All of this is done using only natural and high-quality ingredients. It's entirely gluten-free and non-GMO and uses no artificial preservatives, coloring, or flavoring. They have five fruity flavors available, including sour green apple, tropical punch, strawberry lemonade, blue raspberry, and orange, all flavored naturally.
A Quick Guide to Amino Acids

It's one thing to say that amino acids are essential and you should make sure you're getting enough in your diet, but it's also important you know how to best use them. Taking note of foods high in amino acids and eating more of them is a great start. If you want to best utilize them, especially in supplement form, though, there are a few things you should know. For example, there are better times throughout the day to take them than others.
Who Should Supplement Amino Acids
Other than those looking to support their workout habits and results, there are a few additional groups of people who may benefit from supplementation. Of course, if you're at all unsure, it's always best to consult your doctor first!
Middle-aged and older adults, even if they're not exercising regularly.
Athletes, during training sessions, if they choose, but most importantly before, during, and after intense competition and/or games.
Those recovering from an injury or illness may find supplementation supports tissue repair, immune function, and inflammatory levels.
If you simply don't have the time, means, or resources to get enough protein in for the day. This could be a one-off instance or for a period of time like a trip or vacation.
When to Use Amino Acids
If you're an athlete and/or you regularly work out, the best time to take amino acids is directly after your workout. This is when they'll be most effective in the protein synthesis process, meaning you'll see the most muscle gain.
For those who are supplementing with amino acids for reasons other than muscle growth, the best time is to take them between meals. This is especially beneficial for older adults as protein breaks down at a higher rate as you get older.
What to Look For
Aside from plant-based sourcing for those who are vegan, there are certain things you should look for in an amino acid supplement to ensure you're getting the most out of it.
Low or no sugar. Plain amino acids do not taste good, so it's no surprise that brands want to sweeten them. Unfortunately, artificial sweetening is much cheaper, but it's also not good for you. Look for brands that sweeten naturally if you want the healthiest supplement possible.
It's even better if your supplement contains additional amino acids like citrulline, glutamine, or arginine. These are known to further improve performance and recovery.
When looking at branched-chain amino acids (leucine, isoleucine, valine) you want a 2:1:1 ratio. Scientifically, this ratio offers the most benefits and the best support.