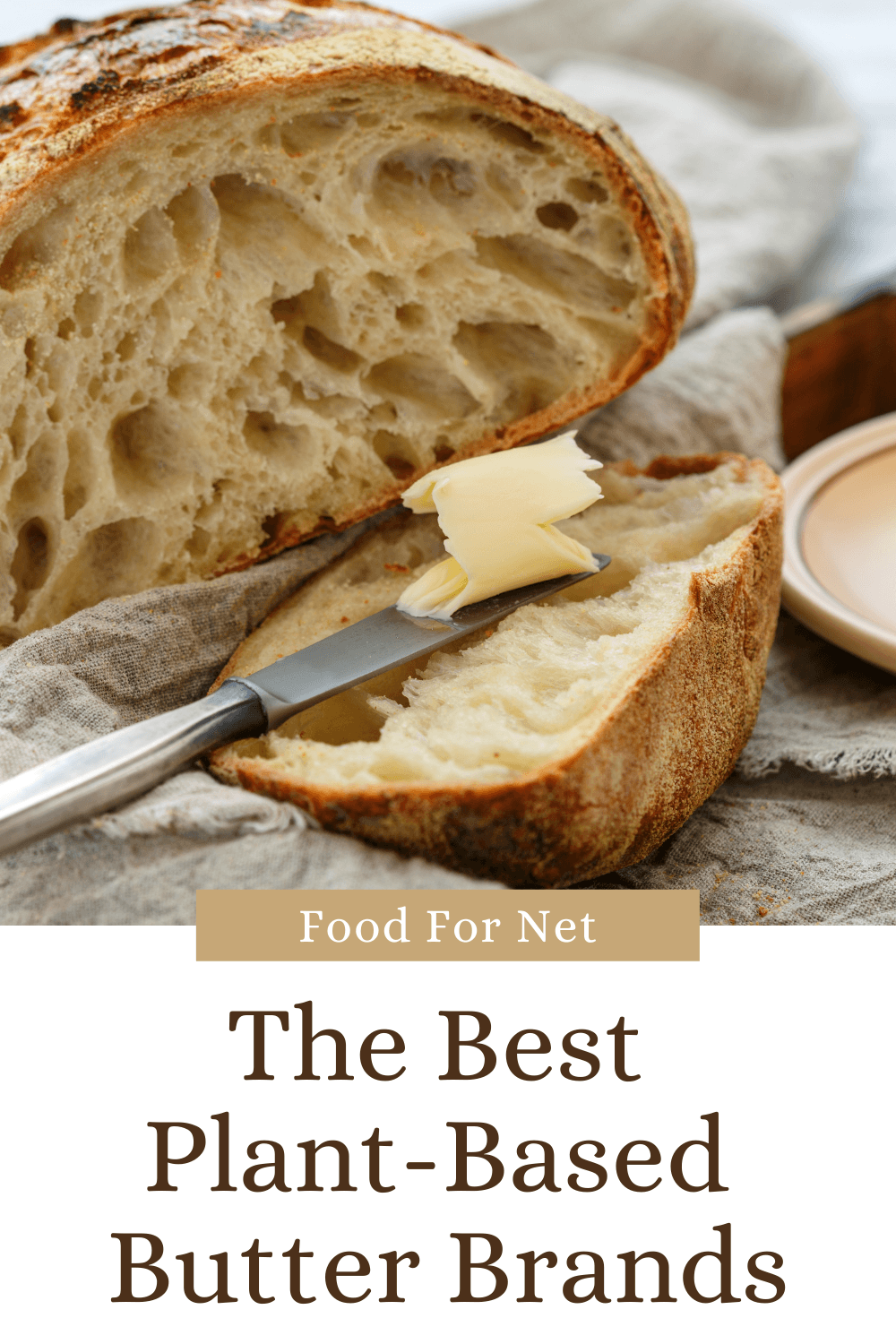 Butter is a huge staple in the lives of many, and for good reason. Smooth and salty, it's as delicious as it is simple and it's one of the most versatile things in your house. Whether you're spreading it on toast or using it as an ingredient in your baking, the options are vast.
The problem with butter, though, is that while it's tasty and useful, there are several health concerns when it comes to the regular, heavily processed butter you find at your local grocery store. Namely, it's full of saturated fat and it's very high in calories. A single tablespoon contains just over 100 calories and 12 grams of fat! It's also void of good macronutrients like fiber and protein.
It's also, of course, not vegan. This can be a hindrance for those looking to avoid meat and all animal by-products. Eradicating butter from your diet completely puts many limitations on a lifestyle that's already limiting, which is why the invention of plant-based butter was so revolutionary.
It started with just a handful of brands that were doing a mediocre job at best. Sometimes they'd get the texture down but the flavor would fail, other times it would taste okay but it didn't spread well! Fortunately, we've come a long way and there are plenty of options out there that can help you get your fix and give you an authentic butter experience.
Some prioritize texture while others nail the taste, but all of them are vegan certified and generally much healthier than regular butter. Many of these products are also enjoyed by those who aren't vegan but want a healthier substitute for their favorite salty spread!
Top Brands of Plant-Based Butter
1. Miyoko's Vegan Cultured Butter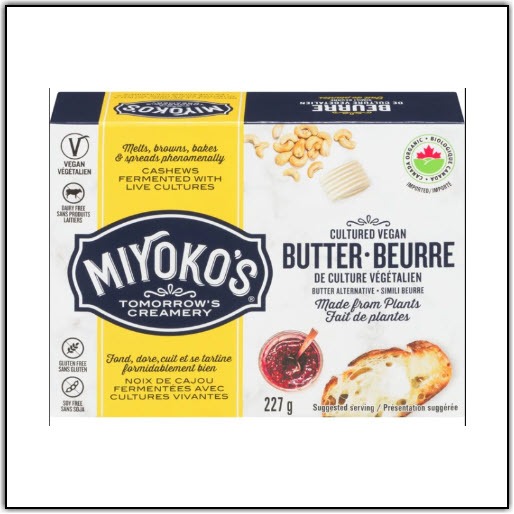 Miyoko's Vegan Cultured Butter is crafted entirely from plants and effectively mimics both the taste and texture of real butter. It spreads well, melts like normal butter, and performs just fine in baked goods. It's also cruelty-free, gluten-free, lactose-free, and kosher, making it a widely available option beyond those who are just vegan.
The ingredients include coconut oil and cashew milk, each of which has health benefits of its own. You can get the salted version for spreading and their unsalted version made especially for baking. Each is up to their high standards and the only difference is the salt!
If you're looking for some inspiration or just want to see exactly what this butter can do, the company's website has a ton of delicious recipes from sandwiches and hot meals to desserts, all featuring their incredible vegan butter.
2. I Can't Believe It's Not Butter (Vegan)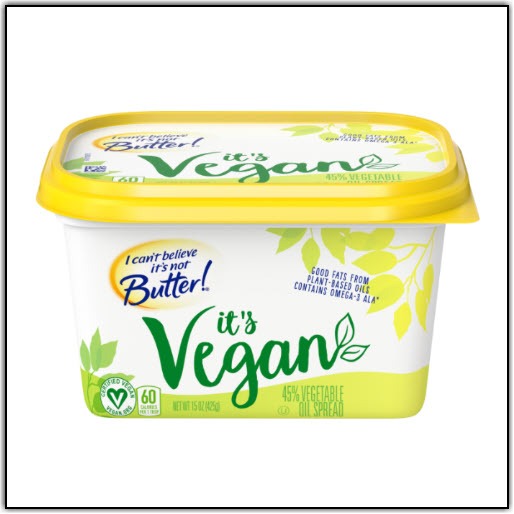 I Can't Believe It's Not Butter was one of the first butter alternatives to hit widespread shelves and people were quite fascinated with it. It wasn't marketed as a specifically vegan product, but simply as a healthier alternative to regular butter.
The popularity grew, however, and they now have a certified vegan version of the product, and it's even healthier. The vegan version of their not-butter has only six grams of total fat, only two of which are saturated fat. One tablespoon is 60 calories and it's a good source of omega-3 at 295 mg per serving. The nutrients in this butter come primarily from soybean, palm, and kernel oil. Salt, vinegar, and natural flavoring help give it the classic butter taste you're after!
Made to be a true and authentic substitute, you can spread it, melt it, cook, or bake with it and you'll never know the difference!
3. Pure Blends Plant-Based Butter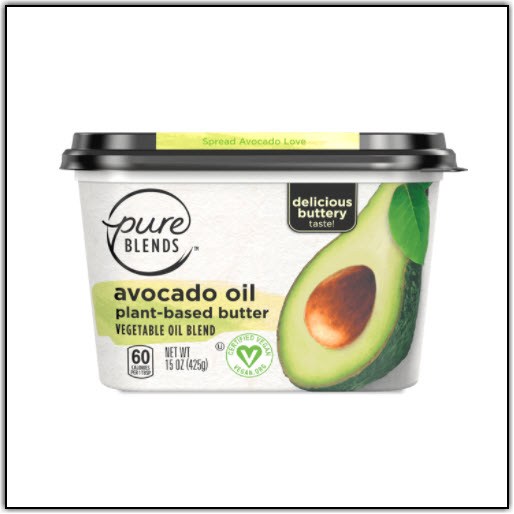 Pure Blends Plant-Based Butter is another fantastic option for both taste and texture. Their original butter is made from avocado oil and vegetable oil for a true-to-form, authentic butter flavor. They also have one made with coconut oil which is much the same but with a twist of coconut in the flavor!
While it may not be your best option for baking, it spreads beautifully and is low in calories at 60 per serving. It's one of the best options to keep around if you love some good old-fashioned buttered toast in the morning!
It's also worth noting that the company is dedicated to eliminating carbon emissions where possible and creating products that are better for the earth. So, not only does it give you the perfect butter substitute but it's an eco-friendly option, too!
They've also partnered with the Plant-Based Food Association which works to promote the industry of plant-based foods and create a fair and accessible marketplace. Their goal is to promote the benefits of the lifestyle and make it more accessible to those who wish to follow it.
4. Califia Farms Plant Butter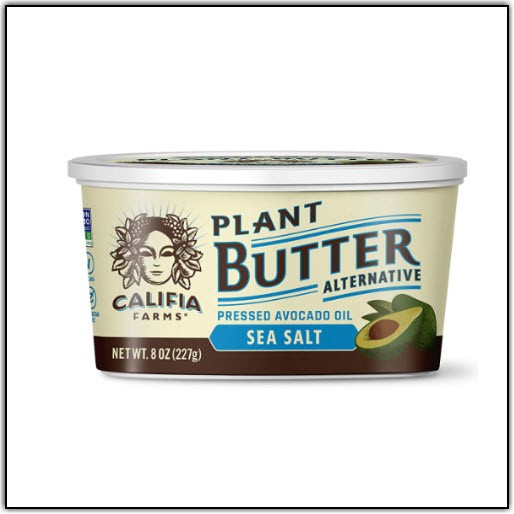 Califa Farms Plant Butter is the best choice for those who love thick, creamy butter for their spreading needs. Califa's plant-based butter uses simple ingredients like cashews and natural oils to create their buttery masterpiece, offered with either avocado oil or olive oil. There isn't too much difference between the two so it just comes down to taste preference. Both of them are made with cooking and baking in mind, making their butter one of the most versatile options.
Califia Farms has a whole host of vegan, plant-based, and dairy-free products available beyond its butter, helping its customers live a healthier, more plant-based life. Their focus with all their products is to offer a version of the "original" that is so undiscernible that making the switch to plant-based is a total breeze. Other notable products include plant-based milk and coffee creamers.
5. Melt Organic Plant-Based Butter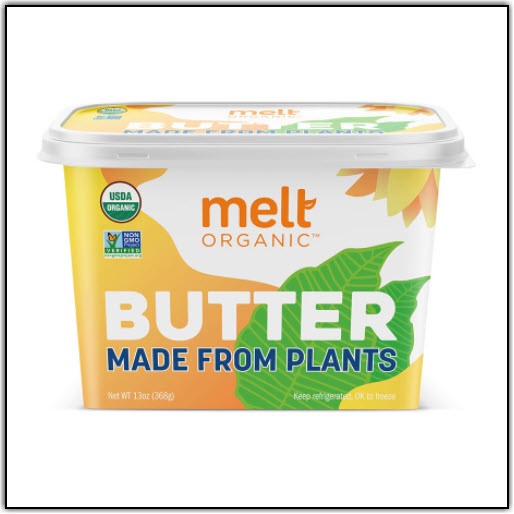 Melt Organic has a collection of healthy, plant-based based butter for you to choose from! All are made with non-GMO, certified organic, and kosher ingredients so you can enjoy these spreads guilt-free. In addition to avoiding the unhealthy stuff of regular butter, their spreads include healthy fats and a bit of protein to actually nourish you.
You can get their regular butter either salted or unsalted, or you can choose their probiotic butter for even more health benefits. Their butters are made with a base blend of coconut oil, ethical palm fruit oil, canola oil, sunflower oil, and flaxseed oil. Sunflower and flaxseed are less common in butter but offer many additional nutrients.
If you like using butter for your cooking and baking endeavors, then this is the one to keep in your cupboard. It performs well and holds its true butter taste, giving you the authentic butter experience.
Plant-Based Butter Health Benefits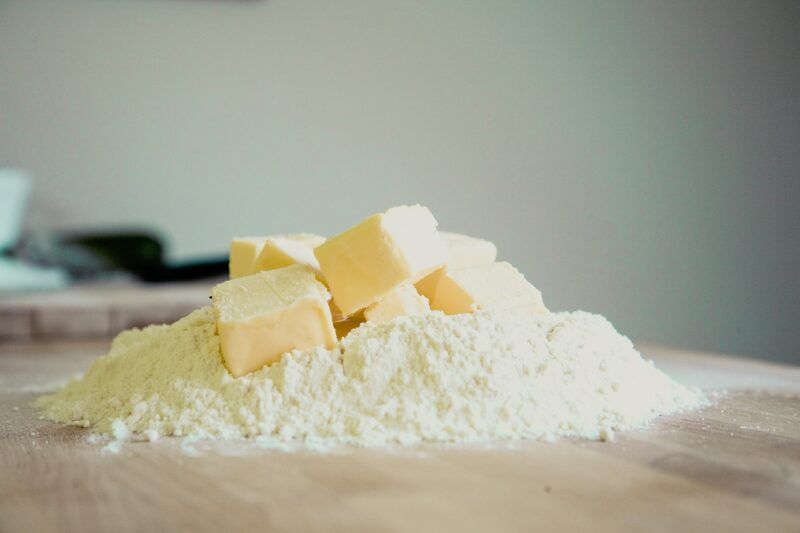 While you may need to opt for plant-based butter due to diet or lifestyle choices or restrictions, you may also be seeking it out as a healthier alternative to regular butter, regardless of diet specifications.
You're in luck because not only is plant-based butter not as unhealthy as regular butter, but it has some added health benefits when you choose the right brands. Some are marketed as healthier but contain all kinds of fillers, so don't be fooled. The options on this list are carefully made by health-conscious companies that care about their ingredients.
Better Fats
Contrary to popular belief and assumptions, fat isn't always bad. It all depends on what kind of fat you're consuming. Trans fats and saturated fats are on the not-so-good list, whereas unsaturated fats are better.
Your body does need fat to function properly and keep you healthy, so it's important to make sure it's coming from the right source. The fat in things like avocados, nuts, fish, and seeds, etc, is the healthy kind of fat you want to consume.
Because plant-based butters are often made from things like healthy oils and nuts, plant-based butter tends to contain the right kind of fat for your body.
More Nutrients
Similar to containing the good fats rather than the bad, plant-based butter also offers up many additional nutrients. The ingredients used like avocado oil, coconut oil, nuts, etc all contain other things that are beneficial to your body – protein, vitamins, and minerals that you just won't find in regular butter.
Calories
Regular butter is very high in calories – a single tablespoon often has around 100 calories, sometimes more. If you're spreading a thick layer on your sandwich or using a whole stick to cook with, this adds up really fast.
While calories aren't and shouldn't be your enemy, eating a lot of poor quality calories is going to have adverse effects on your health eventually, and there are times when it's beneficial to keep track of how many you're eating.
Overall, plant-based butters not only have fewer calories, but the calories it has are better quality and much healthier for you.
The Environment
Lastly, plant-based butter is much better for the environment. While this doesn't directly affect your own health, it's something many people are passionate about, and something we should all be more conscious of.
Plant-based butter doesn't require huge plots of land to keep animals, which leads to less waste and fewer carbon emissions. Many plant-based companies are also passionate about the health of the planet, so in addition to naturally being more eco-friendly, they go the extra mile to further reduce their carbon footprint.