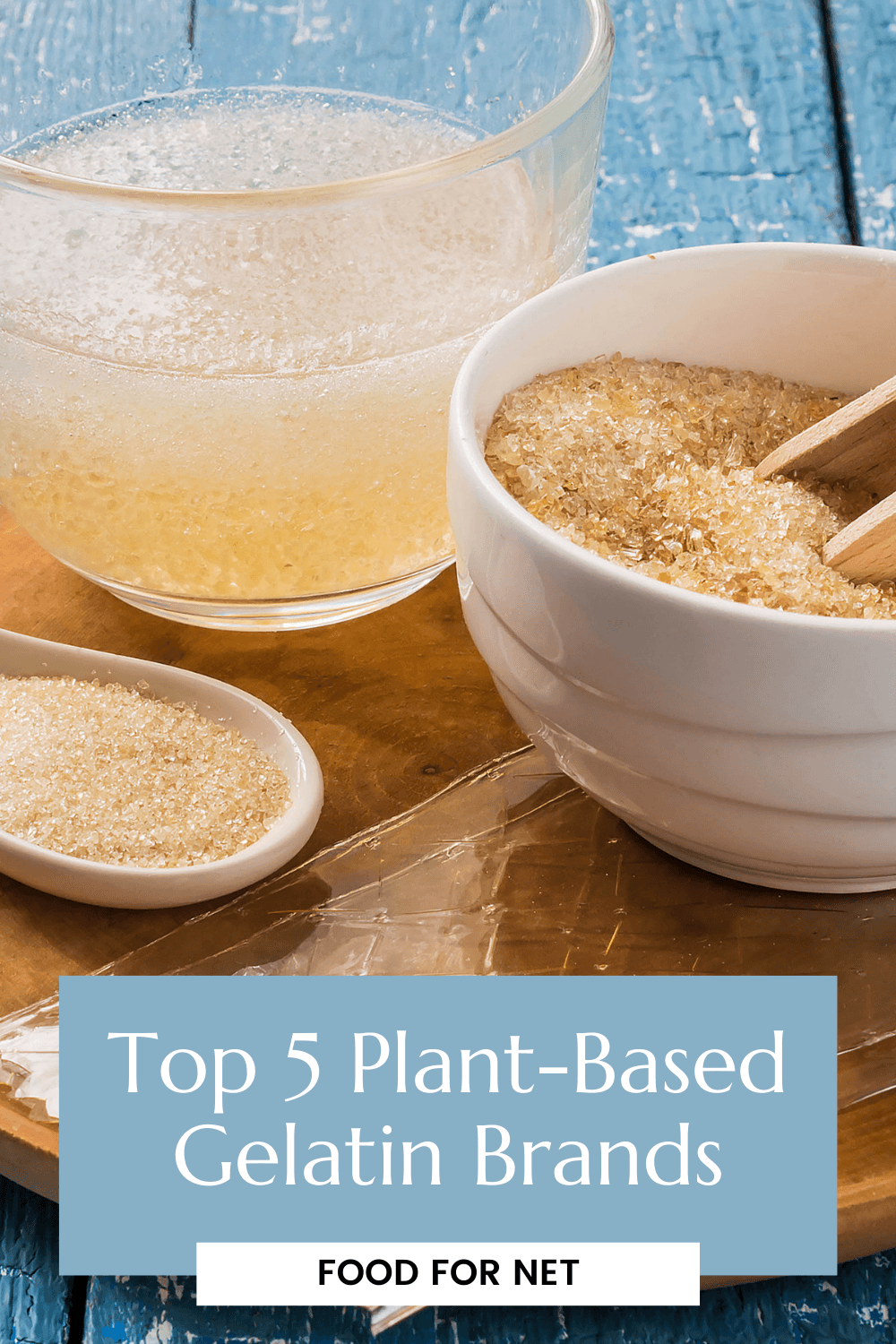 Gelatin is responsible for many of our favorite treats, like jello, jams, and gummies. It's also used in plenty of recipes to hold things together. It doesn't have any color or flavor, so it's very versatile and easy to incorporate into many things. When naturally sourced, it's also known to have some health benefits, such as giving the body elasticity and strengthening tissues and cartilage, while helping to manage a leaky gut.
However, regular gelatin comes from animals. You can get it from bone broth and certain cuts of meat, as well as powders and supplements, but either way, it originated from an animal. While this puts much of the store-bought gelatin out of the question, don't give up all hope of homemade jello or candy! Plant-based gelatin does exist and it's often just as effective.
Many vegans have to avoid candies and so many other yummy things simply because of gelatin and that's quite unfortunate. Although it takes some extra effort, you can make your own candies, jello, and other sweets by using vegan gelatin and you'll hardly be able to tell the difference!
The Best Plant-Based Gelatin Brands
1. Honest to Goodness Agar Agar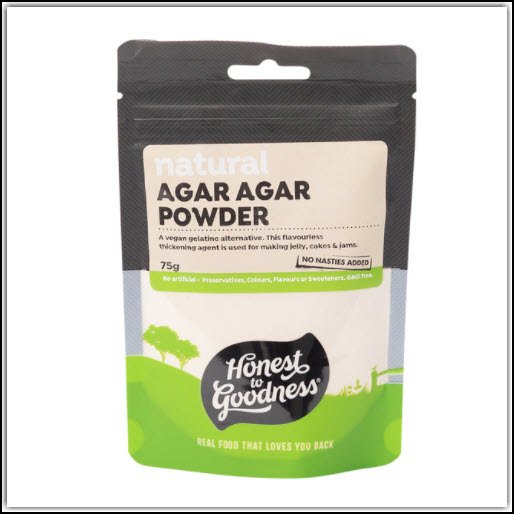 Agar-agar is one of the most common and popular gelatin substitutes. It comes in a few different forms but Honest to Goodness offers it as a powder, making it nice and easy to cook with. It's easy to measure the correct amount, easy to handle, and it gels up during cooking with no problem.
Agar-agar is popular perhaps because it's quite natural, coming from a type of red algae, also known as a sea vegetable, called Gracilaria.
It has about 64 calories per serving and a very small amount of sodium. This means it won't add much to your dish, in addition to having no flavor, which is usually what you want from gelatin. The powder is great for making thick and satisfying jams and jellies to use in your meals and cooking, or to eat straight as a sweet, fruity treat!
2. Modernist Pantry Carrageenan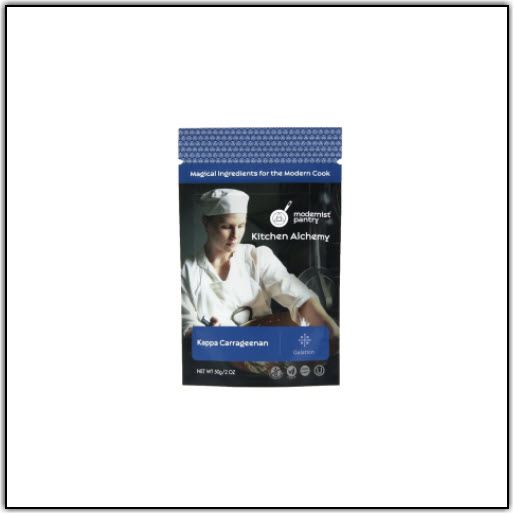 Carrageenan is another type of plant-based gelatin that comes from an ocean source – this time its seaweed. Seaweed itself is used in cooking and offers many health benefits. There are different types of carrageenan and Modernist Pantry has three to offer – kappa, lambda, and iota.
Each type still comes from seaweed but they specialize in different things. Lamba is a great thickener and is known for creating a smooth and creamy mouthfeel when used in things like milkshakes and pudding. It works well with both dairy products and their plant-based versions. It also works well with most starches and is cold-water-soluble.
Iota carrageenan is most often used as an emulsifier and stabilizer. It provides suspension when used sparingly and can form soft, elastic gels.
Lastly, kappa carrageenan is a great thickener and prevents weeping in puddings and the like. It forms clear, non-elastic gels and is the preferred gelling agent for making vegan cheese. The website has even more information about each type so you can learn about them and make a properly informed decision on which is best for you and your intended recipes!
3. Pomona's Universal Pectin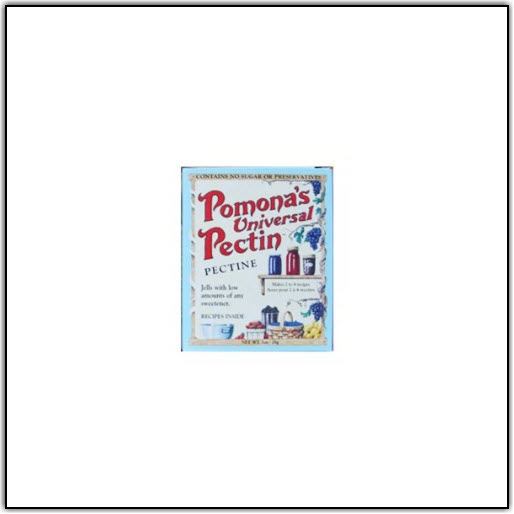 Pamona's Universal Pectin is free from sugar and preservatives and is the perfect plant-based gelatin for use in vegan jellies, jams, and more. It works really well with low amounts of natural sweeteners like honey, agave, maple syrup, etc, to give your creations the best texture and taste possible.
Pectin can come from a variety of sources, including plants, fruits, and vegetables. Pomona's is citrus pectin meaning it's extracted from citrus fruits and their peels.
Pectin is also a good thing to have around because it keeps indefinitely, you don't have to worry about it going bad. This particular product is also gluten-free which not all plant-based gelatins can guarantee due to potential cross-contamination in their factories.
Each box of Pamona's pectin makes between two and four batches of your desired jam or jelly, with a batch including about five eight-ounce jars. The box comes with recipes and clear directions to help you if it's your first time using pectin at home!
4. Queen's Jel-it-in Gelling Powder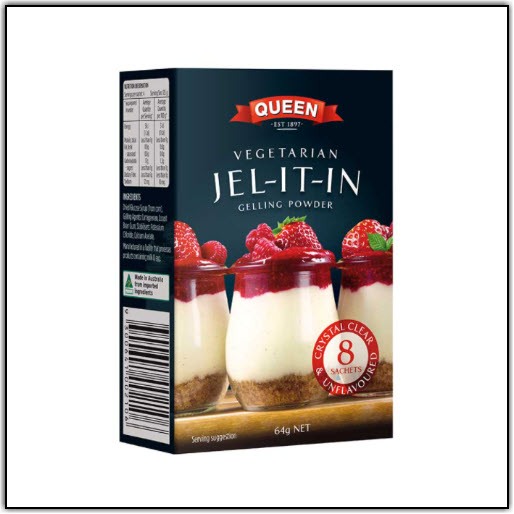 Queen's Jel-it-in Gelling Powder is an extremely versatile vegan gelatin alternative. It brings together two different gelling agents – carrageenan and locust bean gum, for maximum effect. It's designed for both sweet and savory recipes like jelly and jello but also panna cotta, pies, and the like.
It's fast-acting and will set quickly even at room temperature, making it easier than ever to whip up your favorite treats. It is important to note that while this is a great alternative, it's not a direct substitute to gelatin, therefore some recipes like cheesecake or jam may need some further modification to make it work.
That said, it's a fast and easy way to make some vegan-friendly jello and other fun, tasty treats. Queen also has a variety of other unique baking products like glycerine and glucose syrup for those who like getting crafty in the kitchen and creating healthier versions of everything they love.
5. Dr. Oetker Vege-Gel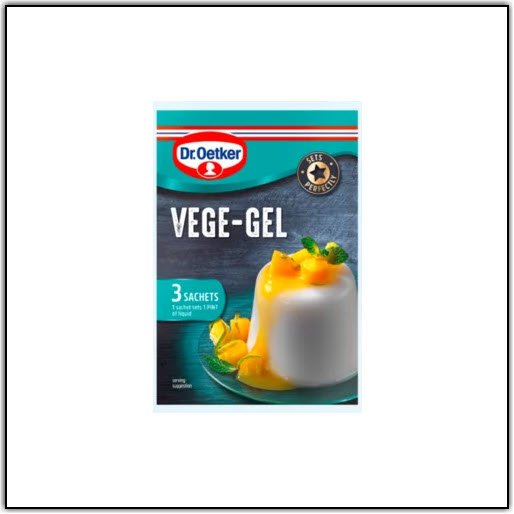 Dr. Oetker's Vege-Gel is another product that combines locust bean hum and carrageenan to create a convenient and fast-acting vegan gelatin alternative. They come in pre-portioned packets, each one good for setting one liter of water.
It's a versatile product that's great for many things, from jellies and souffles to cheesecakes. If you're looking for some fun options, they have six recipes posted for Vege-gel specifically as well as a host of others meant to inspire you in the kitchen.
Dr. Oetker has a ton of products to meet all kinds of cooking and baking needs, including some that are natural and vegan-friendly for those that follow certain diets or lifestyles or simply want to be a little healthier. They also have plenty of food colorings and edible decorations for the more fun and festive days in the kitchen – you can make elaborate and exciting birthday cakes all on your own and impress the entire party!
Easy Plant-Based Gelatin Recipes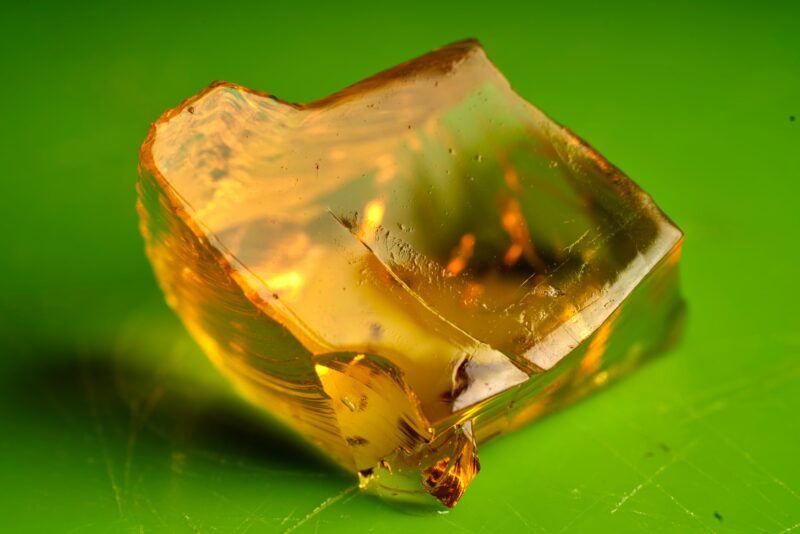 Working with gelatin (or its plant-based alternatives) is something that even lots of experienced home bakers aren't familiar with. Especially if you're fully vegan, having these substitutes and alternatives means you don't have to give up your favorite treats, though working with the ingredients is certainly a learning curve.
It can take some practice to get the textures just right. If you're a beginner, try one of these basic recipes to help you get the hang of it:
Easy Vegan Jello
This is a good place to start because basic jello is among the easiest things to make, especially when it comes to using vegan gelatin. This recipe is amazing because not only does it outline a simple, easy recipe but it talks about the mistakes the author made before landing on this recipe.
One method made the jello too hard, another didn't set very well, etc. She talks about why these things happened and what she changed the next time. Having this information, and the recipe that ultimately made her successful should help you avoid the most common jello pitfalls and be on your way to enjoying the jiggly delight in no time!
This recipe was also created around Christmas time so she has a recipe for both red and green colors. Once you get the hang of it, you can try different colored juices and ingredients to make all kinds of fun colors.
Jelly Cake
This light, refreshing, and delicious jelly cake recipe is the perfect next step after mastering regular jello. It's a summery, fruity dessert that's in the same category as jello but has additional ingredients and elements that add even more flavor.
This particular recipe calls for mango, strawberries, and blueberries, but you can combine whatever fruits you want! Just keep in mind the amounts and ratios of each. You don't want too much fruit and not enough jello, and vice versa. If you're going to deviate from the recipe and use different fruits, try to keep them similar in proportion.
Vegan Gummies
One more thing that gelatin is famous for – gummy candy! Not only is "regular" gummy candy super unhealthy in general, but it's very rarely vegan due to the gelatin included in the recipe.
So, you may have to make your own if you want that sweet, chewy experience again without using animal byproducts. This recipe is pretty easy as homemade gummies go, and there are only four ingredients.
It does require some sort of silicone mold. Traditional gummy bear shapes are popular but you can get them in pretty much any shape you'd like if you look hard enough. This particular recipe uses these ones and they work well!
If you want to play around with colors, she has a list of ingredients that create many of the basic colors – yellow, orange, red, blue, and green.