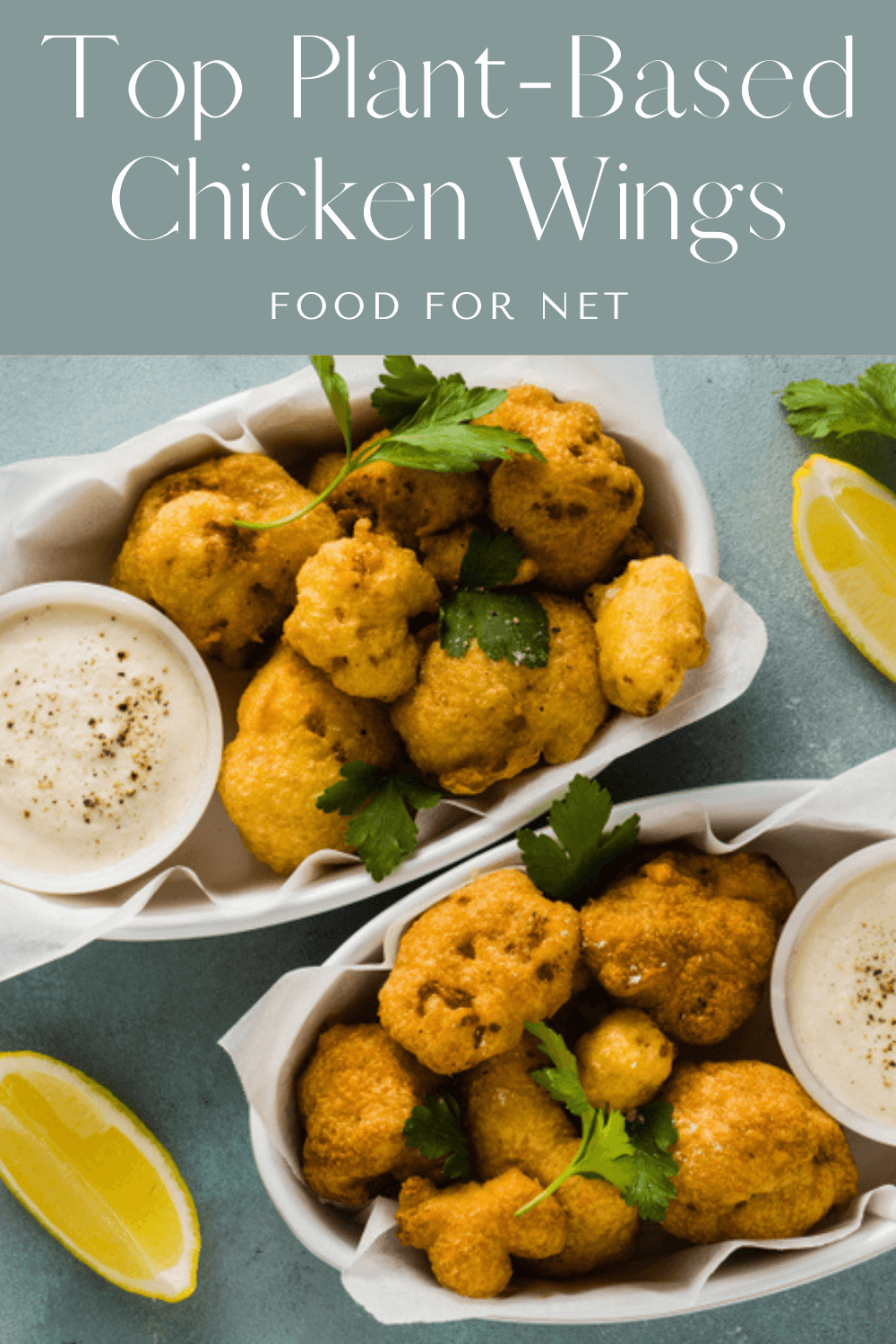 Not only are chicken wings easy and delicious, but they're a party staple. It's easy to bring lots and there are so many heat and flavor options that you can get something to appease everyone, from sweet and mild to spicy hot.
With the introduction of so many plant-based meat replacements, you can even satisfy the vegans at your party with some high-quality plant-based chicken wings! Like many other categories of vegan meat, well-made vegan chicken wings taste so similar to the "real thing" that many can't even tell the difference. Even more, some people prefer these ones over real meat, even if they're not vegan.
The other great thing about these replacement chicken wings is that they often contain even more of some nutrients than real meat. When they're made with whole food ingredients, you're getting a powerhouse of vitamins, minerals, and balanced nutrition. Many of them even have a comparable amount of protein. Meat obviously has plenty of protein, but a lot of people underestimate the protein found in plants. Not only can plants be just as good of a protein source as meat but plants are much more eco-friendly!
The Best Plant-Based Chicken Wing Brands
1. Gardein Sweet and Tangy BBQ Wings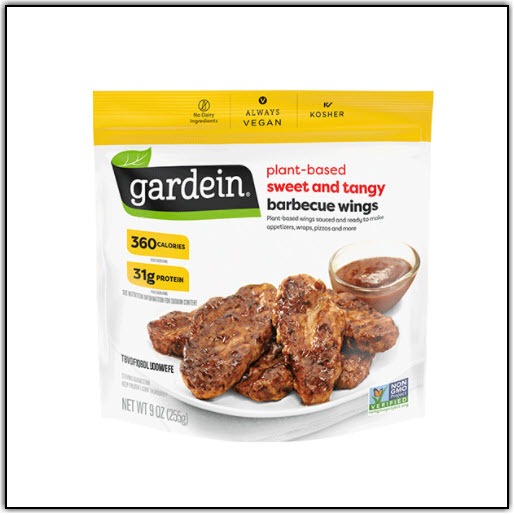 Gardein Sweet and Tangy BBQ Wings are the perfect option for the more sensitive eaters in the crowd. Wings don't always have to be spicy to be good and these ones are the perfect example. They're nice and sweet with just a bit of tangy goodness thrown in there.
Ingredients here include soy protein, tomato puree, oils, potato starch, and more. Spices like onion and garlic contribute to the taste as does some unique hickory smoke flavor. These wings have 360 calories per serving with zero cholesterol and an impressive 31 grams of protein! They also contain a significant amount of iron along with some calcium and potassium.
If sweet and tangy isn't your thing, Gardein has a selection of other flavors with varying degrees of heat.
2. Field Roast Buffalo Wings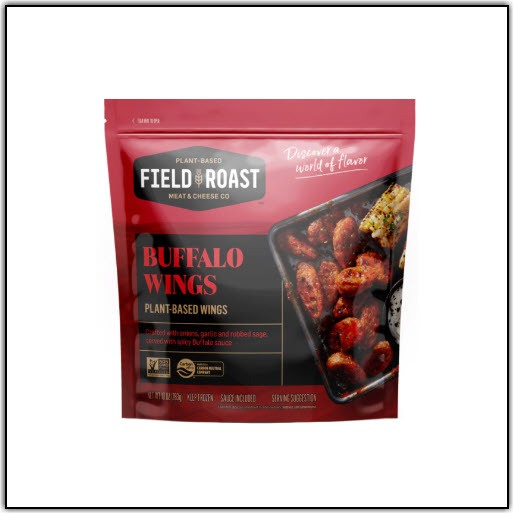 Field Roast Buffalo Wings are made with Yukon gold potatoes as their base, mixed with a delightful blend of tasty spices including onions, garlic, and sage. Lightly battered and fried to delicious perfection, these crispy meatless wings are so yummy and authentic, you'll soon forget they don't actually contain any meat!
Not only that, but they are very nutritious, offering 11 grams of protein, a little fiber, calcium, and iron, and a significant amount of vitamin A. There are only 270 calories per serving, which is about seven wings. They're also low on sodium compared to others and contain no cholesterol.
The website features a fun and tasty recipe for chive and peppercorn ranch dip, which they recommend to go with these delicious wings and their buffalo sauce. Other plant-based snacks and appetizers from Field Roast include corn dogs and nuggets. Grab a bag of each and make them all together and you've got an amazing party platter filled with nutrients and fantastic taste that everyone can enjoy!
3. Morningstar Farms Veggie Buffalo Wings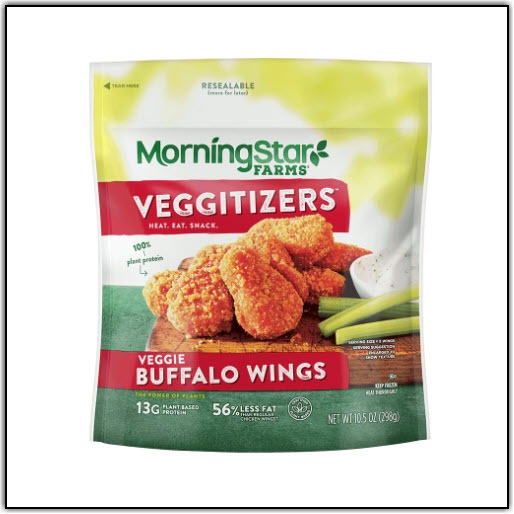 Morningstar Farms has a nice collection of vegan and plant-based products available, including many meat replacements. Their Veggie Buffalo Wings are the perfect example, with their crispy exterior and delicious, authentic buffalo taste.
Their ingredients include soy protein, vegetable oil, natural flavors, and plenty of spices to create the flavor everyone knows and loves. Each serving offers 13 grams of protein and contains 210 calories. One serving also has five grams of fiber, which is higher than many of its counterparts. There is also a strong iron presence along with small amounts of calcium and potassium.
These wings are super easy to cook, too, with the option to make them in the oven or the microwave. Of course, this will cause slightly varied results but it's nice to have the option, especially if you prefer one over the other or you're at all pressed for time.
4. Be Leaf Drum Sticks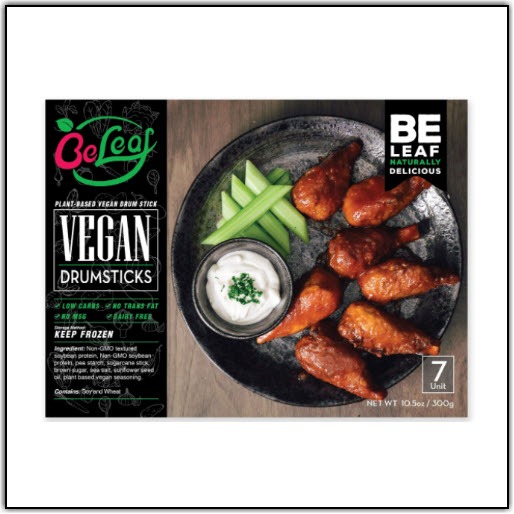 Be Leaf is another company with plenty of meatless meat products to offer, and their chicken wings are well-loved. They have a carefully crafted and delicious smoky flavor that goes well with BBQ, honey mustard, or sweet and sour sauce.
In addition to the versatile flavor, these wings have a simple, smaller-than-average ingredients list, meaning they're among the cleanest options out there. Ingredients include things like soybean protein and protein powder, pea starch, sunflower seed oil, and just a few others. They also come fully cooked, making it super quick and easy for you to prepare – requiring only a few minutes of your time.
If you like these drumsticks, Be Leaf has a little of everything available, from meatless bacon to chicken, hot dogs, fried eggs, and even shrimp. They also have plenty of recipes posted for free that encompass their entire range of products to help you with a little inspiration.
5. Clean South Honee BBQ Wings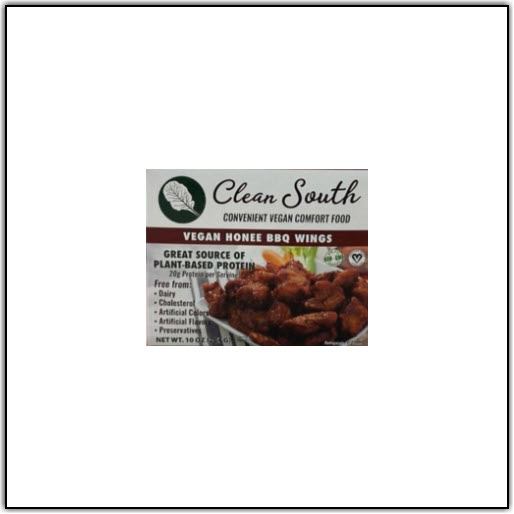 Clean South Honee BBQ Wings have a sweet, tangy, and mild flavor that's perfect for those wing-lovers who don't love the spice. For those that do want the heat, they have a bold and spicy buffalo flavor that doesn't hold back.
All ingredients are non-GMO and include things like soy milk and soy sauce, nutritional yeast, olive oil, veggies, and plenty of delicious and complementary spices to create the bold and unique flavors that they offer.
Clean South is also passionate about getting you the freshest possible products which is why they offer fast shipping and clear information on their website about how the wings are packed and how you must refrigerate immediately. Stored properly, the wings will last about six weeks in the fridge or about six months in the freezer.
You can buy their wings in smaller boxes of about 20 wings, or you can buy larger quantities and several boxes at once if you think these are something you'll eat lots of. They also offer a subscription service if you want the wings regularly – this way you'll never run out and never worry about forgetting to order! They also have a bunch of fun recipes on their website for you to try if you want to mix things up a bit and do something different with your wings, like salads, burritos, and more.
Homemade Vegan Chicken Wings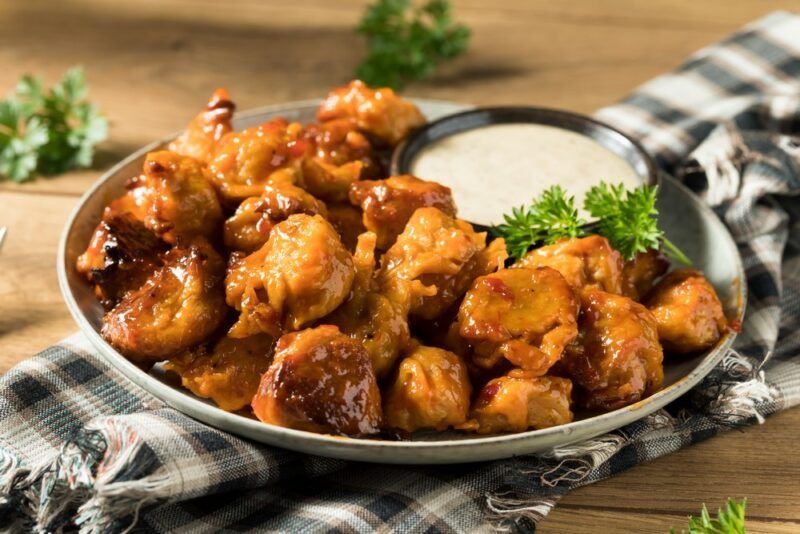 Unlike other forms of meatless meat, chicken wings are pretty easy to emulate at home. A popular method is to use cauliflower! While it won't be exactly the same, you can cook and season them in such a way that it offers a pretty delicious and authentic chicken wing experience, and it's all vegan.
There's also the option of making your own sauce if you want a specific flavor and can't find a vegan version in stores!
Overall, it's not difficult to make some plant-based chicken wings at home:
Cauliflower Chicken Wings
This is a popular thing to make at home, and as such, there are many recipes out there and several different methods. This recipe is one of many solid examples and is on the simpler side with only six ingredients.
Other than cauliflower, ingredients include oil, flour or almond meal, plant-based milk of choice, garlic powder, breadcrumbs, and butter. The recipe also calls for buffalo sauce, which you can either buy from the store, or you can make this yourself, as well!
The instructions are simple and pretty easy to follow, and all baking details are included as well. Follow the instructions closely, bake them right, and you'll be enjoying some of the best mock chicken wings you've ever had in no time!
If you like the results, this same blog has some other fun and interesting cauliflower recipes you can check out. It's amazing what can be done with one little vegetable!
Homemade Vegan Buffalo Sauce
Buffalo sauce is perhaps the most popular for chicken wings – real or vegan. Some wings will come with their own sauce and/or flavoring, but others don't. Or, if you make your own vegan chicken wings at home, you may prefer a nice healthy, homemade sauce as well.
Like the cauliflower wings, there are many recipes out there for classic buffalo sauce. Thankfully, it's not difficult. This recipe is a great one to try as it's perhaps one of the easiest. The base is so incredibly simple and requires only two ingredients. This also means you can add whatever you want to create a slightly different flavor if you want to mix it up.
The only ingredients here are hot sauce and vegan butter. These two work together wonderfully to create a creamy, flavorful buffalo-style sauce.
If you want something a little more involved and more "from scratch" this recipe outlines the ingredients and spices you'll need to go completely DIY with it.
Related Content