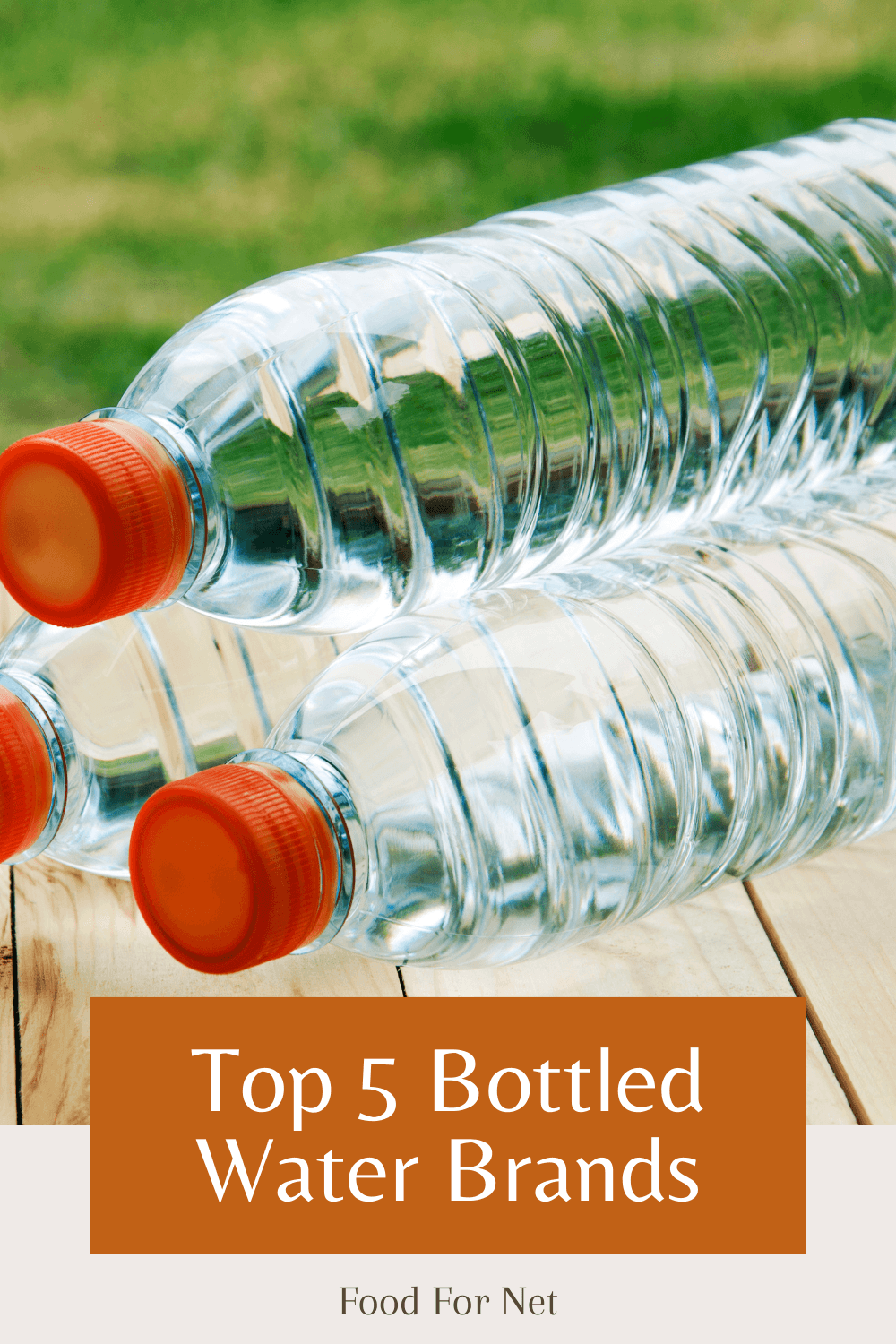 Bottled water is all but inescapable in our world these days. Whether you need a drink on the go or want to stay hydrated at work or school, water bottles are the absolute most convenient option. Of course, there are growing concerns over both the health and quality of the water and the impact on the environment from single-use plastic, so many avid hydrators are looking for the best bottled water brands to quench their thirst.
Companies have had to step up over the years to increase their quality and ensure that their packaging is entirely recyclable. Today, there are so many brands to choose from it can be quite overwhelming. Some promise the best taste, some promise unmatched purity, and some claim to collect fresh water straight from a spring.
It's hard to know what to believe and who to trust, so it's important to look into the details a little if you want to make a conscious choice. Whether your priority is sustainability, taste, or quality, each brand will be a little different. Or perhaps you want to find the best balance between all three – that's possible, too. There's a whole world of bottles to choose from, but listed here are some of the best bottled water brands available.
Best Bottled Water Brands
1. Voss Water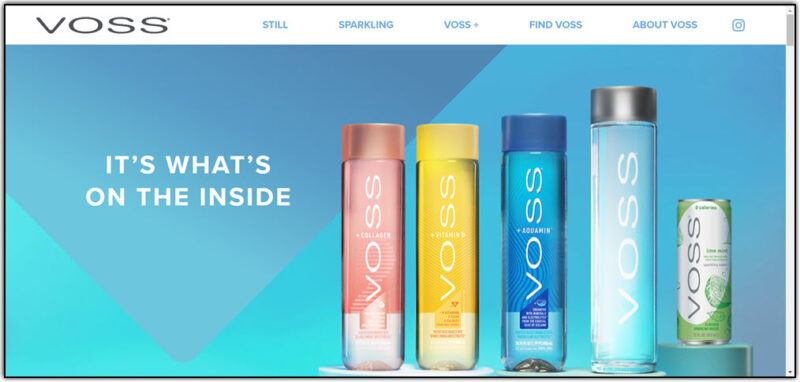 Voss Water manages to perfectly balance a sleek, professional appearance with legitimately pure, clean, tasty water. When chilled appropriately, it offers a deliciously crisp taste that complements your meal and it never has any unwanted metallic or plastic flavor. It's available in stores but you can also order it in restaurants – it's a great choice either way.
The perfectly round bottle also fits well into cupholders, making it a great choice for keeping open in the car, as well. It's available in both glass and PET plastic, with the glass bottles, in particular, helping to eliminate single-use plastic while also being reusable.
Their plain, still water is a popular choice but it's not all they have to offer! They also have a great selection of sparkling water if that's more up your alley, which you can also get in multiple flavors.
Lastly, they have a few options with additional boosts if you're looking for a little something extra. For example, Voss+ Aquamin has additional minerals and electrolytes for enhanced hydration, and Voss+ Vitamin D has about 50% of your recommended vitamin D per bottle. They also have Voss+ Collagen which offers 10 grams of collagen per bottle!
2. Fiji Water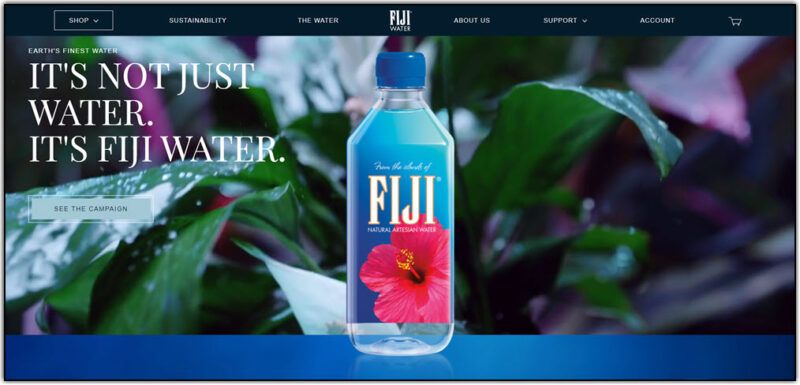 Fiji Water has a bit of an odd reputation as the fancy bottle that snobby celebrities love to drink. Many high-profile individuals indeed walk around with a bottle of Fiji, but there's a good reason for this! Don't let these connotations distract you from the reality that Fiji is a good-quality bottle of water that tastes amazing.
It does legitimately come from a spring in Fiji, and there's no denying that the attractive bottle and beautiful embossed design are nice to look at. The taste is crisp and clean with just a touch of minerality – which only serves to give the water some substance and life.
And if you ever wonder where the money from this higher-priced water goes – they do have some answers for you. Fiji Water founded and maintains the Fiji Water Foundation which is a charity that supports and provides for underserved and underprivileged communities in Fiji. It helps provide clean water, healthcare services, and community aid to rural and remote communities throughout Fiji.
3. Smart Water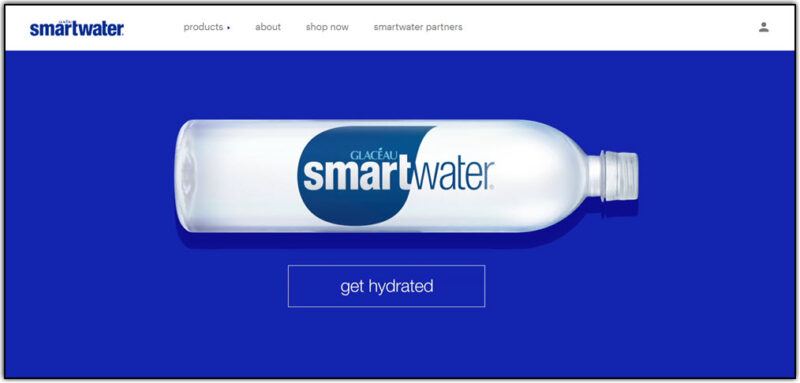 Smart Water is popular among athletes and those who like to live an active lifestyle. This is because it's fantastic for hydration with a high level of electrolytes. It was designed with performance and recharging in mind.
The water is vapor-distilled for maximum quality and purity before they add the electrolytes. Not only do these extra electrolytes keep you strong and hydrated but they add a nice taste. The original Smart Water is also perfectly pH balanced.
In addition to the original, there are a few other options with additional boosters. This includes water that is ionized and alkaline with a 9+ pH, water infused with selenium, and various types of flavored water. Possible flavors include cucumber lime, strawberry blackberry, pineapple kiwi, and passionfruit mango. They are carefully infused with all-natural flavors. All of these options still have the enhanced electrolytes that the original has.
4. Aquafina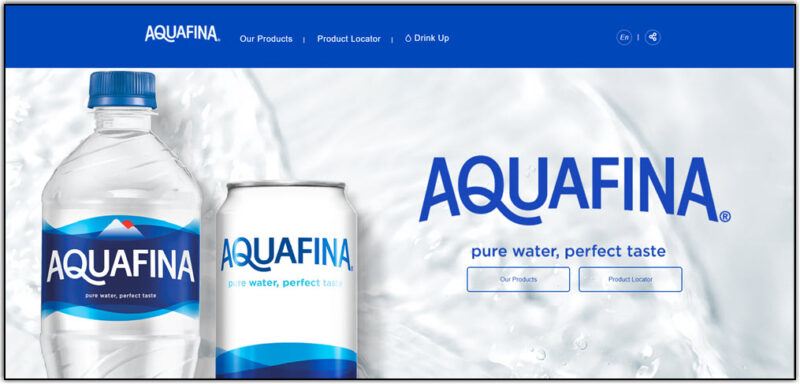 While fancy spring waters with enhanced minerals and natural flavors are nice, it does get expensive sometimes! If you're looking for a good-quality brand of water on a bit more of a budget, Aquafina is a good choice. It's a tasty, good-quality bottle that's widely available and cost-effective.
Their water undergoes an extensive seven-step purification process that uses reverse osmosis, among other filtration processes. So, even though it doesn't have the highest price tag, that doesn't mean it's lacking in cleanliness and quality.
You can get the water in bottles just about anywhere, though they do offer it in cans as well. If you want a little splash of flavor they have this available, too! You can get Aquafina water in grape, raspberry, and wild berry. These may not be as widely available in every store, but if you can find them they're tasty, refreshing, and don't even have any calories!
5. Icelandic Glacial Spring Water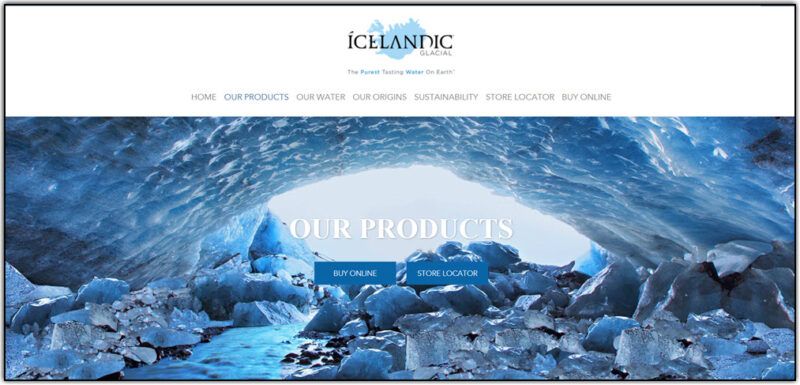 Icelandic Glacial Spring Water is a great choice if you're looking for the freshest, most natural water possible. This water is sourced from Iceland, where the water is pure, clear, and so crisp, and sparkling. They claim that it's the purest tasting water on earth. While this may be hard to technically verify, many can attest to the superior taste of this natural water from the famous Offus spring in Iceland.
Its purity comes in part from the natural filtration it gets from lava rock which makes it naturally alkaline with a pH of 8.4. Icelandic Glacial is also the first bottled water company to become certified as carbon neutral for both the products and the operation. The water comes from one of the purest ecosystems in the world, so it would make sense that they want to keep the earth pure and healthy with the cleanest packaging and processes possible.
If you like their traditional spring water, you can also get their sparkling water as well as some flavors including lemon, lime, blood orange, and lemongrass.
Purified Water vs. Spring Water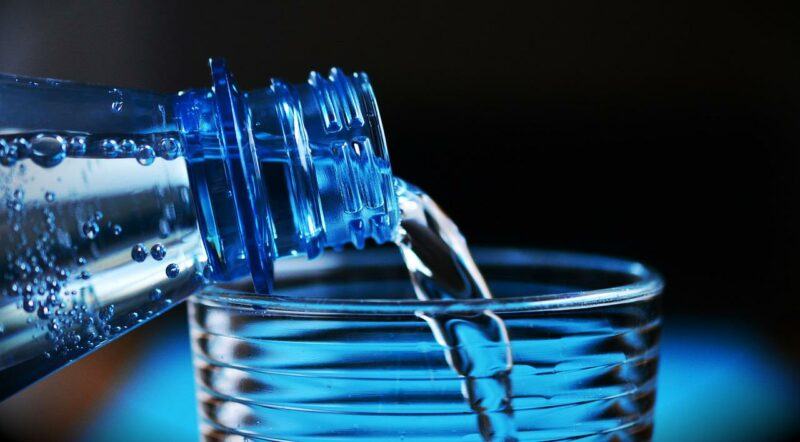 Purified water and spring water are two of the most common terms you see on the label of bottled water. They both sound great, but what's the difference? Is one better than the other? The truth is that both have pros and cons to consider before deciding which one may be best for you.
Spring Water
Spring water sounds self-explanatory – it's water that comes from a spring! However, it's not always what you may picture. The idea of spring water may conjure a beautiful mental image of clean, sparkling water coming from the ground and rolling over sleek rocks and right into the bottle you've purchased.
Sometimes, this is close to what happens. Some brands source the water naturally and bottle it locally, while others take a more industrial approach and pull it from the ground themselves, transport it elsewhere, and process it in a facility far away. The best brands will be transparent about exactly how they source their water.
Regardless of sourcing methods, there are many obvious benefits to spring water. This includes an abundance of minerals that are often in the right proportions for your body. It often has a delicious, crisp taste that is extremely refreshing.
The possible downside here is that spring water has a higher chance of still containing unwanted contaminants like nitrates, chlorine, and even metals. Bottled water being sold commercially still has to meet FDA guidelines, but it's still a risk to consider.
Purified Water
Purified water is water that has been through one or more filtration processes. These processes are meant to remove pollutants, solids, and other unwanted elements from the water before it's consumed. The two most popular filtration methods are reverse osmosis and distillation.
Reverse osmosis is a complex process that must be performed by a system. Distillation is a little easier – water is boiled and the resulting steam is captured. The vapor then condenses and turns back into liquid, with all the contaminants and solids left behind.
The benefits here are big – the water is clean and safe, free from harmful chemicals, solids, and other harmful elements. The downside is that while these unwanted things are being removed, the things you do want may be removed as well. Purified water is often much lower in mineral content. This means that you'll not only have to get them elsewhere in your diet but the water often tastes a little emptier and flatter, too, and may be less refreshing.
Ultimately, both are good choices and it comes down to your personal preferences. Still, it's good to know the differences especially when there is such an abundance of choices out there!