Dutch ovens are an extremely useful and versatile kitchen appliance that really should be a staple for everyone. They have many uses and they aren't even too big so you can often keep them on the countertop or easily tuck them away in the cupboard for easy in and out. The best dutch oven brands are not just convenient though. They cook evenly, and will last a lifetime.
They often come in fun colors and designs that can add some joy and brightness to your kitchen, and they're easy to match to whatever style you might already have in there!
A Dutch oven is essentially a heavy-duty pot that comes with a lid. It's made for browning veggies and meat, simmering them on the stovetop, or even braising them. You can also make soups, bread, and even boil pasta – there are so many recipes out there! While simple things like putting together a soup or boiling pasta can be done with other tools as well, it's handy to have one thing that does it all. A Dutch oven is especially useful and convenient for those on a budget and/or living in a small space without room for multiple pieces of equipment.
The best Dutch oven brands are ones that produce ovens that are not only good quality but are also long-lasting and effective. The best ones prepare your food properly and make it taste that much better. The following brands are a good place to start if you want to enhance your meals and add a Dutch oven to your collection:
The Best Dutch Oven Brands
1. La Creuset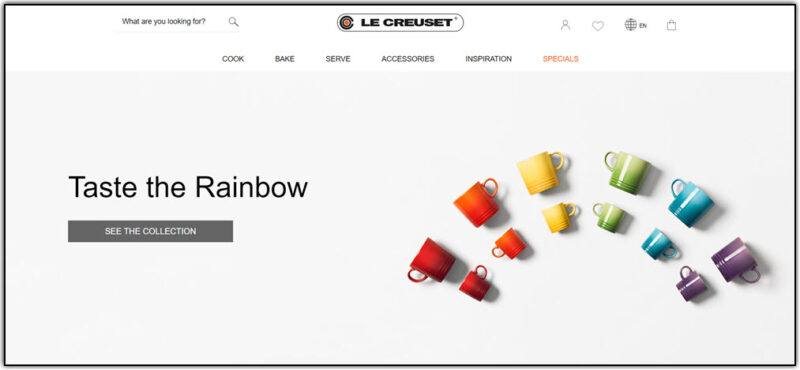 La Creuset is a fabulous cookware brand known not only for its quality and longevity but for its beautiful colors! They have a special rainbow collection filled with fun, bright colors that will brighten your kitchen right up. They also have plenty of sets with many different appliances and tools coming in the same color for those that like everything to match.
Their Dutch ovens are sturdy and built to withstand years of everyday use. Their ovens come in plenty of lovely and unique colors, a variety of sizes, and even a few sets of multiples. For example, you can get a set of two matching or even eight matching ovens!
The set of eight comes in all different sizes to accommodate just about any cooking need or desire you could imagine – from 0.9L all the way to the biggest one at 12L. They're made from enameled cast iron and are dishwasher safe for easy cleaning. There are also plenty of sets of two for those that just need a slight variation. If you're new to Dutch ovens they also have a guide to using one to bake bread as well as helpful answers to several frequently asked questions.
2. Staub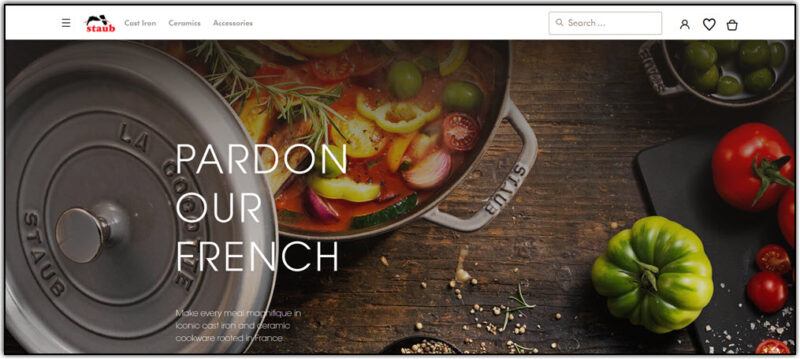 Staub is another classic brand with many quality products to offer. They're a staple in many kitchens as their cookware is effective and made to last. They have a great selection of Dutch ovens, ranging in size, shape, and color!
Their ovens are made from enameled cast iron that distributes heat evenly and retains the proper temperature for a long time. This allows for effective cooking and also keeps the food nice and hot throughout the meal, meaning you don't have to worry about it getting cold before you go back for seconds!
They also recognize that Dutch ovens are often a source of visual beauty in the kitchen, and so in addition to colors, they also offer a variety of beautiful motifs like lilies. They've even thought about putting spikes on the lid to create a rainforest effect that returns juices to the food evenly, making each bite as delectable as the last.
If you love your Staub Dutch oven, the brand has a ton of other cookware to offer. This includes grills, pans, baking dishes, and even woks – all cast iron as well!
3. Lodge

Lodge is another fantastic cookware company that specializes in cast iron products, including Dutch ovens and beyond. They have a variety of categories and materials, but they have some Dutch oven options in their enameled cast iron collection – arguably the best type of Dutch oven available.
Their pieces are beyond versatile, allowing you to marinate, cook, serve, and then store all within the oven itself. Once you make a selection, you'll have endless options in the kitchen and there are few things you won't be able to prepare! A Lodge cast iron porcelain Dutch oven is a great choice no matter your desire or intentions, and you've got plenty of beautiful colors to pick from.
Their blue is lovely and is a popular choice, but they've also got red, grey, green, brown, and more. They even have accessories and other appliances that match so you can easily coordinate your kitchen.
Whether you're new to Dutch ovens or even cast iron in general, they've got plenty of great information on their website, including a long list of FAQs and lessons regarding cast iron. Cast iron is fantastic but it has a bit of a learning curve, especially when it is time for cleaning! Improper cleaning can ruin our cast iron, so be sure to read their guides before making a purchase!
4. Cuisinart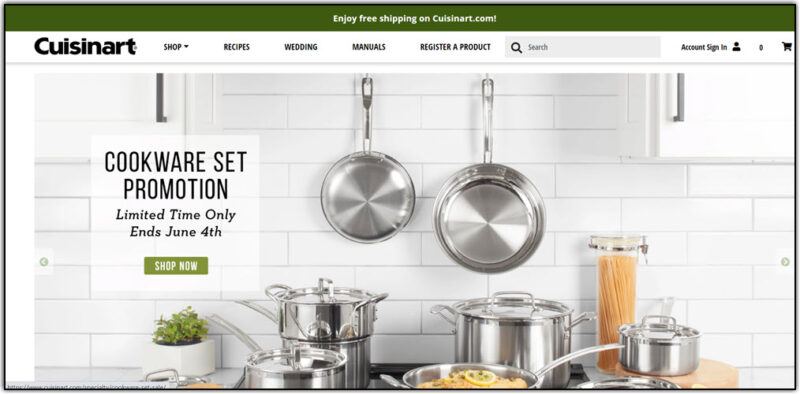 Cuisinart is known globally for its exceptional kitchen appliances and cookware, and its Dutch ovens are no exception. Their standard Dutch oven is a five-quart stainless steel model with an aluminum disc base. These materials are great for cooking as the base offers even heat distribution and the stainless steel surfaces don't alter any natural flavors.
Stainless steel is a great option for some – it's effective and durable, and it's particularly useful for those on a budget. If you want a little upgrade from this they also have a five-quart model with anodized aluminum which is that much more durable and offers enhanced performance. It also comes in a lovely black color that offers a modern and professional look.
Cuisinart's selection doesn't only include cookware, their appliances are just as top-notch and they even have some of the best cutlery out there. Stock your entire kitchen in one place and you'll not only match but you'll never have to question the quality!
5. Great Jones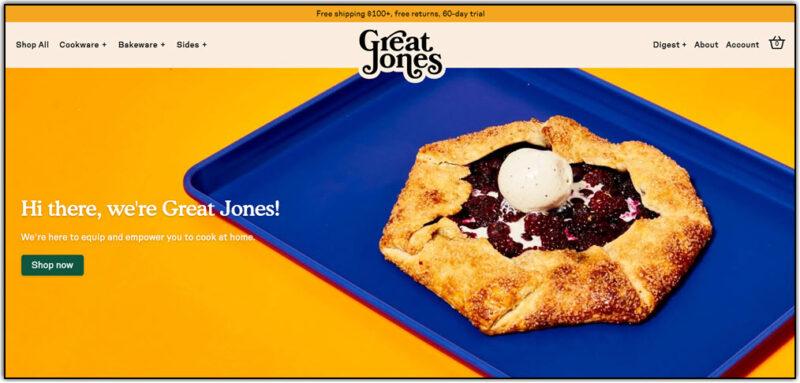 Great Jones has made a wonderful collection of cookware with the goal to empower you and help you cook better food at home. Their signature cast-iron Dutch oven is a 6.75-quart beauty available in several stunning colors – a lovely blue, green, yellow, pink, black, white, or red.
It's made from enameled cast iron and is safe on all stovetops, including induction. The colors are all matte for a bold and professional look and the innovative oval shape is just perfect for fitting a whole regular-sized chicken.
"The Dutchess" is available on its own of course but it's also featured in several of their cooking sets as it's a staple in all kitchens, for all lifestyles, and all food preferences!
Dutch Oven Buying Guide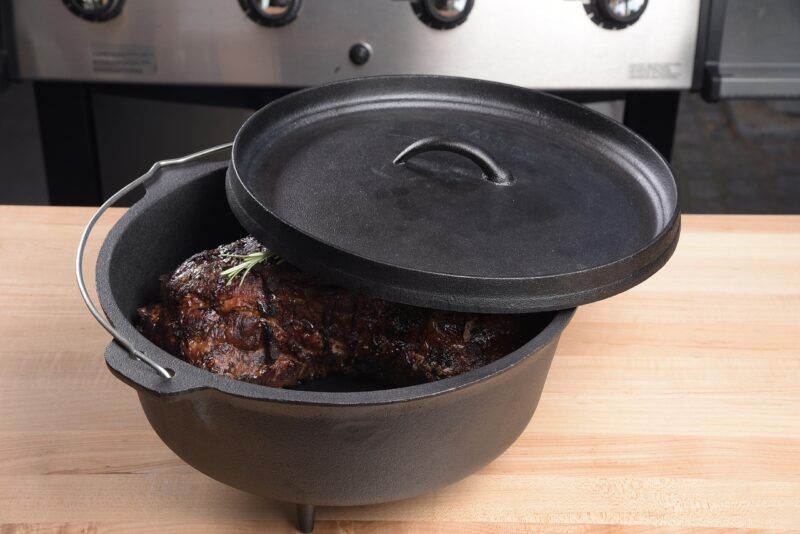 While any good Dutch oven will be useful and versatile, there are some things to consider as you decide exactly which one is right for you. They can be made from different things and come in different sizes so it's worth learning about your options before pulling the trigger.
Materials
A Dutch oven can be made from several different materials. The most common is heavy cast iron. This means they can get nice and hot and also maintain the temperature well for as long as is necessary! But, it also makes them quite heavy.
If you're not able to keep it on the counter 24/7 and/or you plan on moving it around a lot, the common cast iron ovens may be a little much for you. If that's the case, you can find some that are either ceramic or stainless steel. This is a little less common but if there are none in stores, you'll always be able to find one online!
Size
The most common size for a Dutch oven is five and a half quarts. This is a good size to get most meals made properly and it's often enough to feed the whole family. It's a good size for a first-time Dutch oven user. Larger sizes are also good for hosting and entertaining, especially if you want to share a new favorite recipe with your family and friends!
If you're only ever cooking for yourself or perhaps for two, though, you can get them smaller! Smaller is also good if you travel and camp a lot and want to take it with you to continue enjoying your favorite dishes while on the road.
The Coating
This one is really important if you're really focused on flavor! A good enamel coating not only allows for easier cleaning but it delivers the maximum browning benefits of cast iron without requiring heavy seasoning.
You can get similar benefits with other nonstick materials, which may still offer an easier cooking and cleaning experience, but aren't as strong on the browning and flavor front. They also don't always allow for cooking at as high of a temperature.