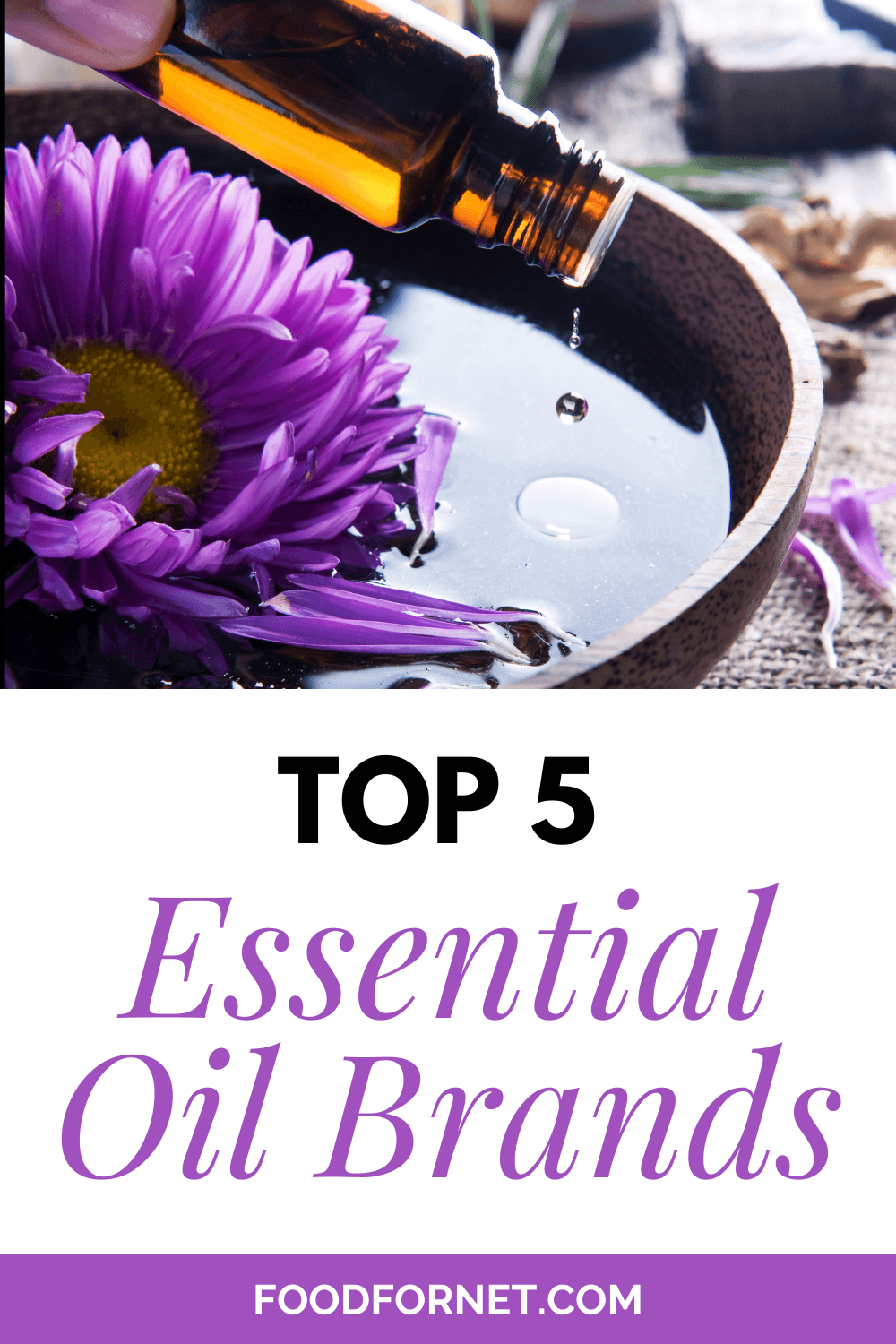 Essential oils began as a mysterious piece of nature, but as we've learned more about them over the years, their benefits are undeniable. When sourced, blended, made, and packaged correctly, an essential oil is potent, powerful, and effective in many ways. Even breathing in their aroma can offer benefits to your mood, energy, and mental wellbeing. The best essential oil brands sell high quality extracts that can make a real difference in your life.
Some can be applied directly to the skin while others require dilution but either way, the benefits to your skin and hair can be incredible. Certain essential oils such as lemon can also be used to cut through grease and help you clean up your home naturally and without chemicals entering the air.
The best essential oil brands are ones that are transparent and committed to quality. There are many brands out there that sneak in fillers and additives while sourcing their oils cheaply just to turn a bigger profit from people who are seeking real oils.
Some aren't even true essential oils; they may just smell like it. This is why it's so important to know the company you're buying from and understand how they source their oils and where from. Different oils are native to different parts of the world and it's generally best to get the oil from where it's most potent and abundant.
The Best Essential Oil Brands
1. Plant Therapy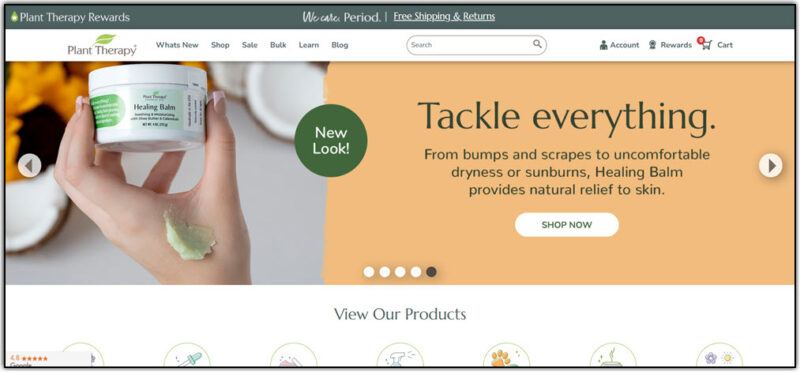 Plant Therapy offers a wide range of natural products that use the power of plants to promote healing, wellness, cleanliness, and health. In addition to essential oils, they also have things like body care, household cleaning, diffusers, CBD products, and even some blends and products meant for dogs and horses!
They have a huge selection of essential oils to pick from, including plenty of classic singles, lots of handy and powerful blends, some organic options, and even a collection that's meant just for kids. Essential oils are extremely potent and powerful, meaning that they aren't always good or safe for kids, so it's nice to have a line of more diluted oils that kids can benefit from.
If you're unsure what oils to start with (because it can be overwhelming!), they have plenty of kits and sets to choose from with a few oils to get you going. For example, they've got one full of fruity oils, one for breathing easy, one for relaxation, etc. You can also get diffusers and other accessories to help you enjoy your oils in many different ways.
If you want or need to learn more about oils before using them, they have a fantastic blog on their website with detailed, informative posts about oil use in everyday life. It also includes information about the company's sourcing, testing, and commitment to quality.
2. Revive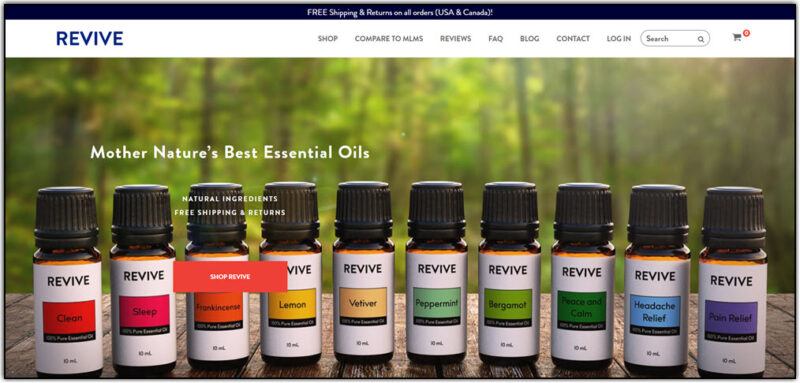 Revive is an impressive essential oil company that has been slowly gaining some ground as a good-quality and more affordable alternative to some of the notoriously expensive brands out there. The problem with "cheaper" brands is that sometimes, the quality isn't there or the bottles include extras and fillers. Revive is committed to providing top-notch oils at an accessible price point.
They have an oil for everything, from helping with sleeping to pain relief, to mood improvement and more. Another reason they can offer oils at a lower price is that they sell directly to you, cutting out the middle man. Many essential oil companies require you to go through a salesman or representative, but doing so bring up costs.
While using a consultant like this can help you learn and become educated before purchasing, the information is readily available online if you just look. Revive themselves has an FAQ section and a fantastic blog where you can learn all you need about oils – including ingredients, sourcing, and even fun, new ways to use them.
3. Rocky Mountain Essential Oils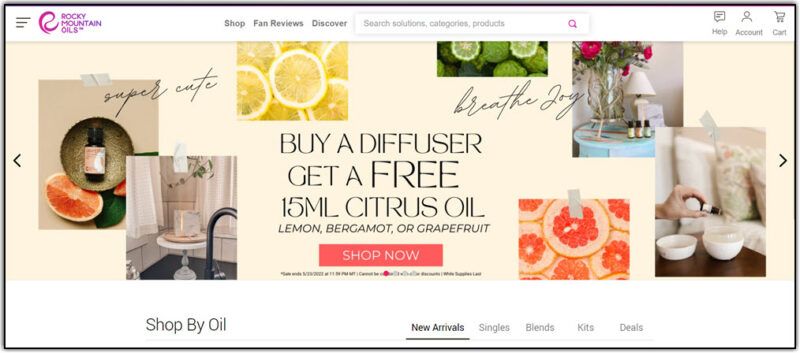 Rocky Mountain Essential Oils is a small, dedicated company that sells great-quality essential oils at great prices. Their story is as amazing as their products, too. The company began when a passionate entrepreneur and a healing artist found each other and fell in love. Together, they combined their passions and created Rocky Mountain Essential Oils to share their skills and knowledge with the world.
Their website offers detailed backstories for each of the founders that help provide transparency and build a sense of trust with customers. They also have a section on essential oil basics so first-timers can learn and a comprehensive blog with all kinds of further information. There are even sections for kids' safety and dilution information so you're never left hanging and have all the information you need before using oils.
In addition to the health and well-being of their customers, they love the planet. Because of this, they are working towards 100 percent recyclable packaging that still protects your oils for their entire journey to you.
In addition to their wonderful selection of essential oils, they have a range of other products like chakra oils, personal care, household items, accessories, and more. These products are all designed to improve and enhance your health, hygiene, and personal care and many include essential oils in the formula.
4. Mountain Rose Herbs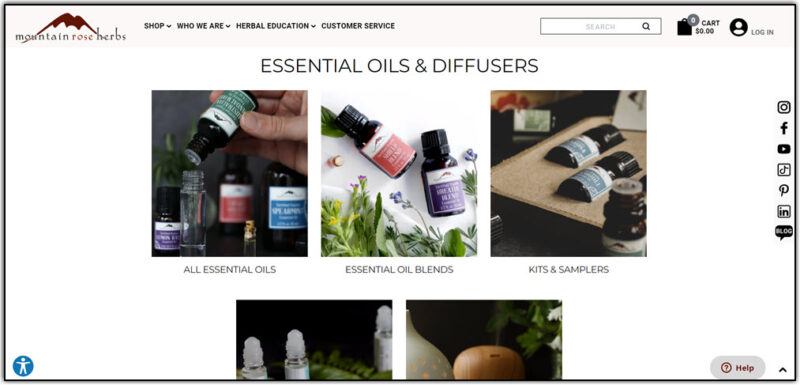 Mountain Rose Herbs is an amazing resource for all things DIY. Their essential oil selection is impressive and pure. They also have a ton of other products to offer like herbs, spices, teas, and ingredients like butters, plant oils, extracts, clays, waxes, salts, and more. If you're looking for ingredients to make your own beauty and body care products, you've come to the right place with Mountain Rose Herbs.
Not only do they probably have what you need, but everything they offer is pure, well-sourced, and top-quality. The company began in 1987 as a small herbal business that provided supplies to the founder's students. From here, it grew to something much larger in just a few years, with 1991 seeing plenty of expansion and the addition of more products.
By 1999 they were still growing and this was the year when their all-organic policy was put into place. From then on, all products have been entirely organic so that they only offer products of great quality and effectiveness. Their progress has not stopped there – they are constantly growing, improving, and becoming even better. For example, recent years have seen them acquiring more land and property so they can grow on their own herbs and closely monitor the quality of their products.
5. Now Essential Oils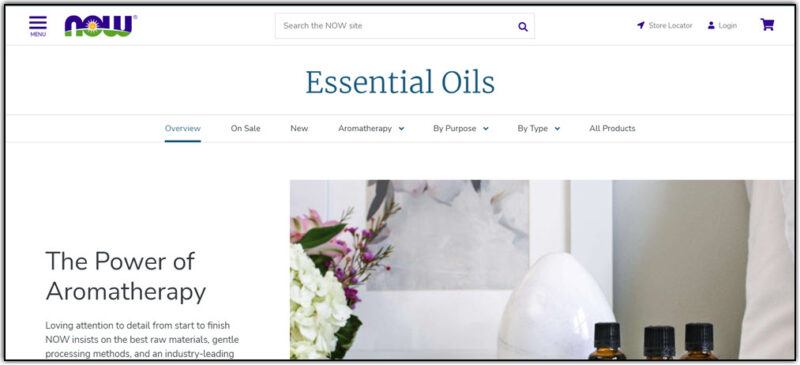 Now Essential Oils is not only a top-quality brand of essential oils but they are also among the most accessible. You can find these oils in some grocery stores and many health food/natural stores. So, if you decide that these are the oils for you, you may be able to get them a little faster than if you had to order from a smaller brand online.
Now Essential Oils pays close attention to detail and uses only the best raw materials, along with gentle but effective processing methods to ensure you get the best possible product every time. They embrace and promote the idea of aromatherapy and many of their oils are made with this in mind. Aromatherapy has many benefits, including relaxation, mind-clearing, meditation, and mood improvement, to name a few.
They also believe in the benefit of oils when applied topically. To help promote these benefits, they have a range of dropper bottles and pre-diluted roll-on bottles that can be easily applied to the desired area of your body. To enhance your experience they also offer some diffusers and other accessories as well as oil recipes to help you create your own blends!
Essential Oils For the Body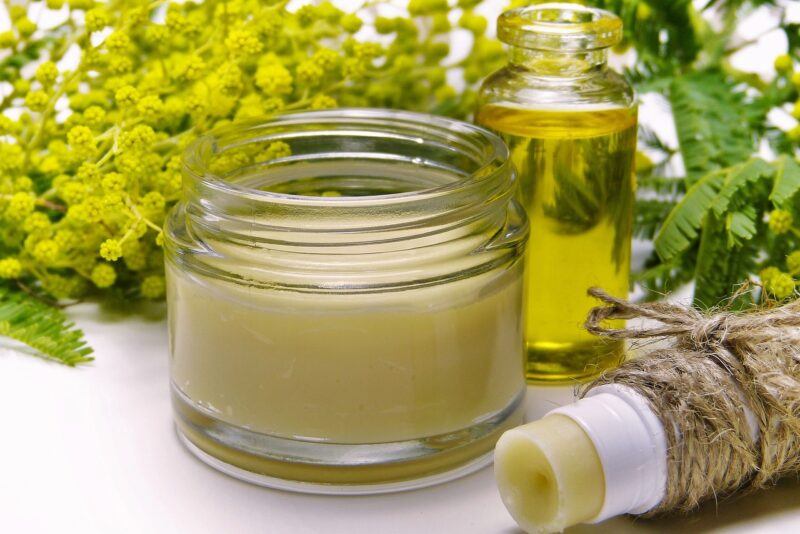 Plenty of essential oil brands boast topical benefits and possible use in DIY skincare and other beauty products. But what do the oils actually do? Different oils have different potential benefits. Let's take a close look at some of the most popular and versatile oils and what they can do for you:
Lavender: known to promote relaxation. Can provide long-term aromatherapy when carried around on skin or clothes, and can help reduce inflammation on irritated skin.
Tea tree: comes with cleansing and antiseptic properties, popular in cleansers of all kinds. Also helps to clear acne.
Frankincense: known to help with inflammation and sleep. Can also help improve asthma and can help prevent gum disease.
Peppermint: known to help ease headaches, lift the mood, and aid in healthy digestion.
Lemongrass: known for its antibacterial properties and can help present the growth of fungus – particularly good for treating athletes" foot. Always be sure to dilute lemongrass in a carrier oil before applying to skin.
This list is far from exhaustive but these are some of the most common and most powerful essential oils. Always be sure to do your research before applying an oil to understand what its purpose is. It's also important to remember to dilute. There are some essential oils that are safe to apply without dilution, but others can be harmful. So, if you're at all unsure, just dilute to ensure safety.