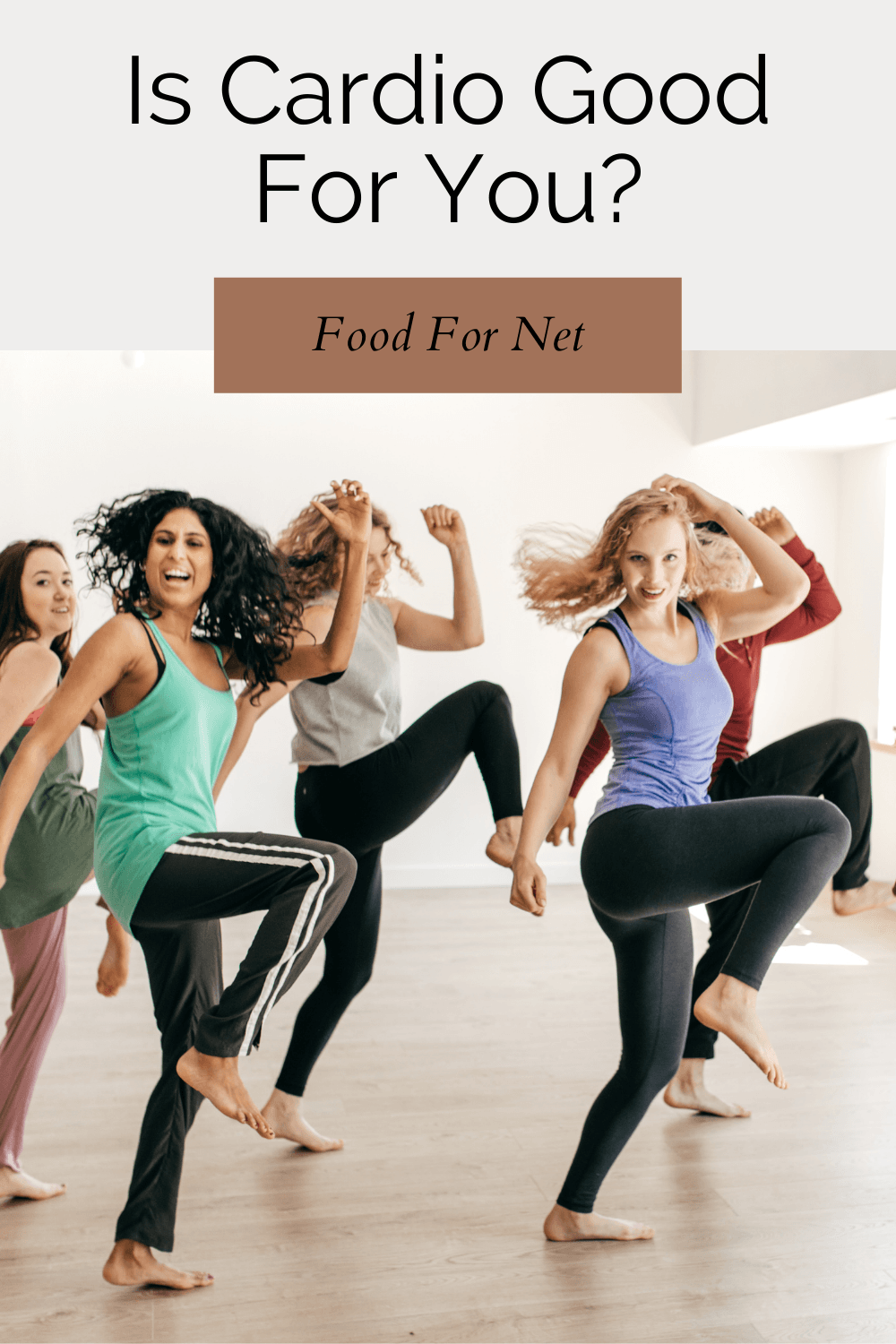 Cardio, or cardiovascular training, is simply any type of exercise that gets your heart rate pumping, like running or even a brisk walk. Raising your heart rate like this increases the oxygen you need, which then increases the number of calories you burn. But is cardio good for you?
There's plenty of flexibility with cardio, as there are many different types to choose from, including running and Zumba classes. Even your housework might count as cardio if you do it vigorously enough. You can also vary the intensity based on your needs at the time.
The popularity of cardio makes its health effects feel like a no brainer. Still, is cardio good for you? There are some contradictory opinions out there, like the idea that cardio can burn your muscles or damage your joints. So, we need to closely look at the pros and cons.
Is Cardio Good For You?
What Counts As Cardio?
Benefits Of Cardio
Problems With Cardio
Does Cardio Burn Belly Fat?
Is Cardio Overrated?
How Much Exercise Do You Actually Need?
Do You Need To Monitor Your Heart Rate?
Final Thoughts
What Counts As Cardio?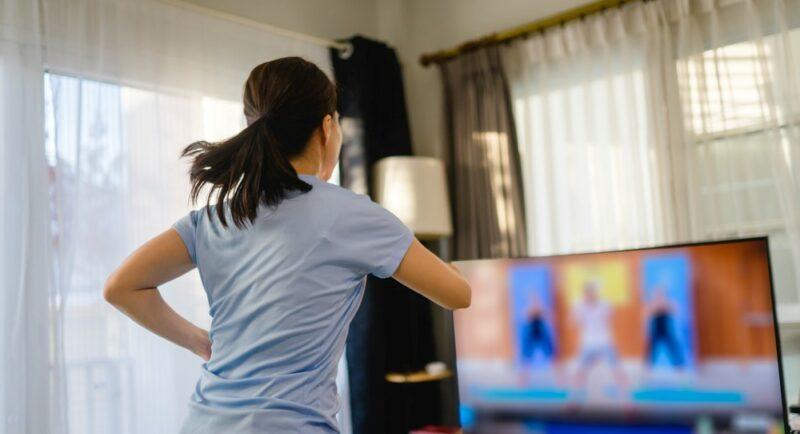 Cardio is simply defined as exercise that raises your heart rate. This means there's a huge variety at your fingertips. Running, swimming, biking, and cardio-based exercise classes are some of the most popular approaches.
Honestly though, your options are almost endless. Even cleaning can count as cardio, especially if you play some tunes and really get into it.
Many outdoors activities act as cardio as well, including sports, rock climbing, and kayaking. Such activities are often much more fun than cardio at the gym, especially if you're doing them outdoors with a group of mates.
Benefits Of Cardio
It Improves Your Mood
Being active is a well-known way to boost your mood. This effect is particularly strong with high-intensity exercise, as your body produces a variety of endorphins and neurotransmitters.
The mood benefit doesn't stop when you've finished exercising either. Feeling like you've achieved something also helps you to feel good. Even your aching muscles can help here, as they remind you of what you've achieved.
Being active regularly also helps to keep you at a good weight, improves your energy, decreases the risk of disease, and helps to lower stress. Those effects all have short-term and long-term effects on your mood.
This is partly why exercise is so important for reducing the risk of mental health problems and improving symptoms for people with depression and anxiety.
Then there's the exercise itself.
Some types of cardio are designed to be fun in their own right. Zumba classes are great examples of this pattern. You're doing cardio work in a class with others, while listening to enjoyable music. It's no wonder that you feel better after.
HIIT Is Particularly Powerful
High-intensity interval training (HIIT) is easily the most powerful version of cardio. It works by varying the intensity of your workout, giving you some really difficult periods and some that are calmer and give your body the chance to rest.
This approach is fantastic for weight loss, helping to burn more calories than regular cardio. It's also time-efficient, as HIIT sessions tend to last just 20 or 30 minutes, rather than a full hour.
There's another benefit too. The variation in intensity means that HIIT keeps you mentally engaged. You won't zone out after 20 minutes like you might after a session on an elliptical bike.
Can Improve Heart Health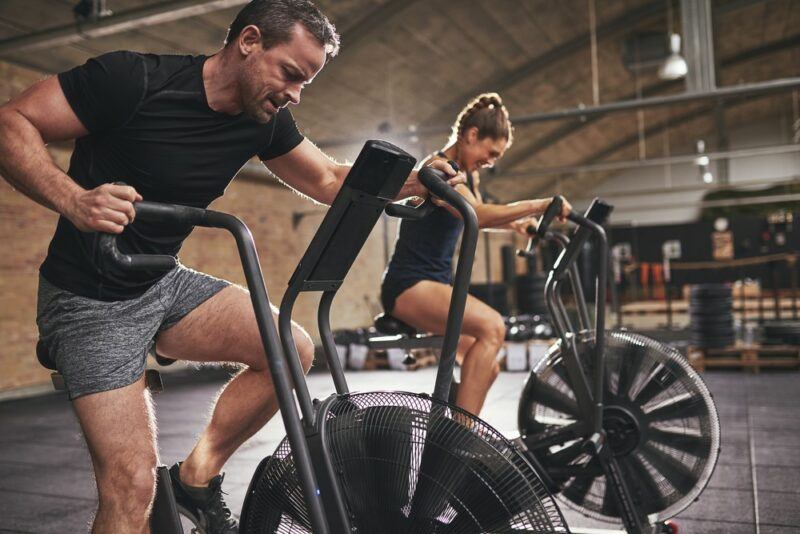 Exercise is well-known for helping your heart health, partly because it promotes weight loss and obesity is a risk factor for heart disease.
Cardio is particularly relevant because of how it raises your heart rate. It's also been linked to decreased cholesterol and lower blood pressure.
In fact, exercising regularly may be a key factor in helping you to live longer. Being sedentary (spending too little time moving) is a risk factor for many health problems, increasing the risk that you'll end up obese, sick, or die early.
Clearly then, it's important to keep moving and have plenty of activity in your life. Cardio is an effective way to do so, especially as there are so many types of cardio to choose from.
Can Reduce Asthma Symptoms
Intense exercise isn't fun when you have asthma, yet practicing cardio regularly can actually help to decrease your symptoms.
It's important to talk to your doctor here to get recommendations about the best types of cardio and how to protect yourself in the process. Your doctor may have specific precautions that you need to take or things to watch out for.
May Help You Sleep
Exercising regularly does wonders for your sleep life, making it easier to fall asleep and stay asleep. The mood boost that comes with exercise helps in this area too.
However, you need to be careful with the timing of your exercise. In particular, try to avoid exercising within two hours of your normal bed time. Doing so risks leaving you wired and means it may be harder to fall asleep.
Can Boost Your Immune System
Exercising regularly is important for your immune system too, helping your body to fight off disease and protect itself. This is partly because exercise improves immune cell circulation.
There are some caveats, though.
One is that you need to avoid overdoing it. Too much exercise, particularly at a high intensity or without much rest, can harm your immune system rather than helping it.
Another is that exercise is only one part of the equation. You still need to eat well and take medication.
If you're already sick, exercising to improve your immune system often isn't wise. A good rule of thumb is that if your symptoms are mostly in your head, like a sore throat and sneezing, then exercise can be helpful. If you're experiencing full body symptoms, like fatigue and a fever, it's better to slow down, rest, and give your body the time it needs to recover.
There May Be Other Benefits
Specific types of cardio can provide other benefits for your health.
Aerobic dancing is a fantastic example. Not only does it help with heart health, mood, and weight loss, but it can also help people to improve their balance and coordination. There may be cognitive benefits too, especially as dancers need to think carefully about their steps.
The resistance aspect of swimming can help to tone your muscles. Plus, being in the water takes the pressure off your joints and can be relaxing.
Problems With Cardio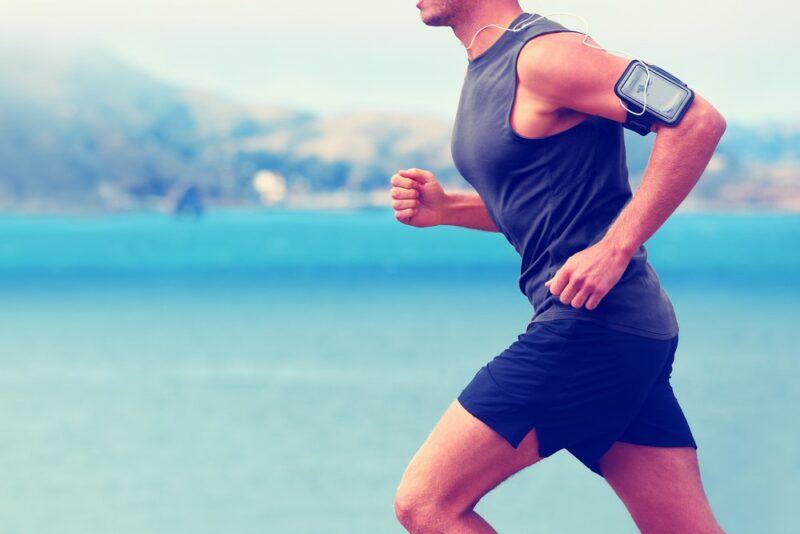 You Can Overdo It
Exercise is heavily promoted as being incredibly good for you – often with the idea that the more exercise you do, the better.
But, like with anything, too much exercise doesn't actually help you. For most people, more than roughly 60 minutes of cardio per day is likely to be counterproductive. Even that level is well above commonly recommended exercise targets.
One problem is that cardio comes with diminishing returns. So, you see a lot of benefits from 20 or 30 minutes of cardio, but not that many more benefits from investing two or three hours.
Another is that too much cardio can actually cause problems. You could harm your joints or get obsessed with the amount of time you spend exercising, which then has negative mental health effects.
You May Miss Out On Other Healthy Activities
It's easy to just focus on cardio, particularly if you find a version of cardio that you really enjoy, like running or swimming. Because cardio takes a while, you might find that you don't have enough energy left for other types of exercise.
This isn't ideal, as different types of exercise have their own benefits. Cardio isn't even the most powerful type, as it does little for your muscles.
Similarly, being too focused on cardio could mean that you spend a lot of time at the gym or going for long runs. Doing so could mean you miss out on sports, social activities, and things that boost your mental health.
Being hyper focused on any one thing is never great for your health. Practicing a variety of healthy activities tends to be much better for you.
It Can Be Boring Or Painful
Some types of cardio can be boring, painful, or both. Taking a 45-minute spin class, for example, sounds like a nightmare to many people. Trying to do an hour on an elliptical bike on your own in the gym is even worse.
And, honestly, the diminishing returns mean that you're not even seeing that many benefits from an hour of cardio.
Boredom is a serious issue, as it's enough to kill even the best workout plans. After all, exercising regularly can be difficult enough. Doing this with exercise that you don't even enjoy is much worse.
Thankfully, you can vary things up. As we mentioned earlier, there are plenty of interesting types of cardio too. The trick is to choose something you enjoy, rather than something you can barely tolerate.
Cardio Involves A Decent Time Investment
One frustrating thing with cardio is the time aspect. Cardio often takes quite a while – like participating in an hour-long Zumba class, using an elliptical bike for 40 minutes, or even running for hours.
Sometimes it doesn't seem like you get many rewards for the time. Cardio mightn't even help with your weight as much as you expect.
This aspect can be frustrating when your life is already busy. Do you have an hour spare for cardio most days?
It Isn't Ideal For Your Muscles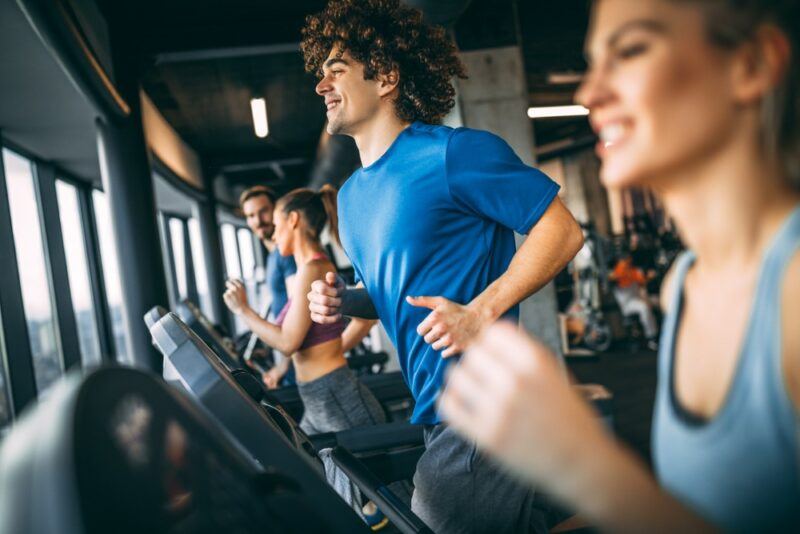 While cardio is great for calorie burning, it isn't so good for your muscles. You will often lose muscle tone as you go along, as you're not engaged in regular resistance exercise.
This is a particular problem if you're trying to lose weight. It's much better to lose fat but retain or even improve your muscle tone. Doing so even helps with your metabolism, which makes your body better at using energy and can lead to better long-term weight loss.
The lack of focus on muscles can lead to other problems too, including increased tension on your joints and pain. This is why it's so important to incorporate other types of exercise into your routine.
Can Be Risky
Cardio exercise is safe for most people and provides plenty of benefits.
Still, there are some risks. People with underlying health conditions or previous injuries need to be particularly careful to make sure they don't cause themselves any harm.
For example, exercise can sometimes drop blood sugar levels too low, which can then lead to lightheadedness and even loss of consciousness. This can even happen to people without diabetes. Having a snack before, after, or even during your exercise can help you avoid the issue.
Warming up before you exercise is essential too. This reduces the risk of muscle and joint injuries, helping to keep you safe.
Talking to your doctor can help too. They may have specific advice about how you can avoid injury, along with information about potential problems to watch out for.
Does Cardio Burn Belly Fat?
Cardio is often seen as an exceptional way to lose weight, particularly that stubborn fat around your belly. It can be effective too, as cardio exercise is indeed a powerful way to burn calories.
Losing weight is as simple as using more calories than you take in. There's no doubt that cardio will help with this goal, as will any type of physical activity. Focusing on high-intensity interval training (HIIT) could be even more powerful, as this varies the intensity of your exercise over time and can increase calorie burning.
But, losing belly fat specifically?
That idea is misleading. Exercising promotes a calorie deficit, which then leads to weight loss, but you don't get to choose where that weight is lost.
Even doing stomach-focused exercise doesn't really help. While doing so might build the muscles in this area and make you look slimmer, you won't specifically increase belly fat loss.
Also, as we mentioned before, cardio can be bad for your muscle mass. This can actually harm your weight loss in the long term, so it's important to keep up with your resistance exercise.
Is Cardio Overrated?
The simple answer here is yes. Despite its many benefits, cardio simply isn't that powerful. It doesn't help with your muscle strength in the way that resistance exercise does, comes with diminishing returns, and is time-consuming.
It burns plenty of calories, but it doesn't promote long-term weight loss because you're not building your muscles at the same time. Cardio also isn't associated with nearly as many health benefits as resistance exercise.
This doesn't mean that you need to avoid cardio entirely. The benefits we discussed earlier do still apply.
It's simply crucial to see cardio as a tool in your exercise kit bag. You need to combine it with other types of exercise to improve your health the most. Thankfully, there are plenty of ways to do this, including the following:
Combine resistance and cardio exercise. Doing so strengthens your body, increases endurance, and helps with fat loss too. You might choose to do both during a single session at the gym or work on strength some days and cardio other days.
Practice HIIT. High-intensity interval training (or HIIT) involves alternating your exercise intensity levels. It's a time-efficient approach and some versions even use a combination of cardio and resistance exercise.
Use circuit exercises. Circuit training is a fantastic way to combine cardio and resistance exercise, as you're continually on the go.
Start or end with cardio. Another trick is to make strength training the staple part of your gym session, but either begin or end with cardio. This way you get the benefits of both without needing to alternate all the time.
Some recommendations suggest that you should practice resistance training and cardio on the same day. Others say you should choose different days.
The best answer may simply be to follow your body. Do what feels right to you and gives you the most benefits.
How Much Exercise Do You Actually Need?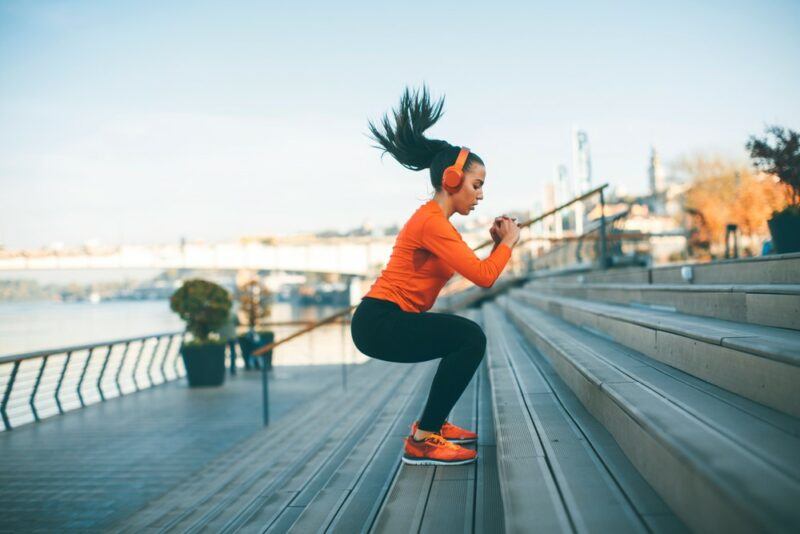 There's this ongoing mentality that we should be going as much exercise as possible.
That's not an accurate idea, though. Like most things, too much exercise can be harmful. It also takes away time from other things that offer benefits, like social connection and working on self-reflection.
Most of the time, somewhere between 30 minutes to 45 minutes of exercise per day should be more than enough. This doesn't always need to be intense exercise either. Even swimming and gentle jogging can provide plenty of benefits.
Another estimate is roughly 150 minutes of cardio per week. This breaks down to around 20 minutes per day. Of course, you could try for longer sessions every few days, if that's more your style.
Do You Need To Monitor Your Heart Rate?
Some people pay close attention to their heart rate when exercising, often using tools like a Fitbit. When doing so, the goal is to stay at somewhere between 50% to 85% of your maximum heart rate. The exact percentage will depend on the type of exercise you're doing.
Despite this, monitoring your heart rate isn't essential at all. You'll still see plenty of benefits by simply listening to your body. The goal is to push your body, but not to the point where you're hurting yourself.
Final Thoughts
Cardio clearly offers benefits, helping to keep you active, improving your mood, promoting weight loss, and even protecting your heart. But, that's not the whole story.
As discussed earlier, it's surprisingly easy to overdo it with cardio. Even if you're not putting your health at risk, you might end up with low amounts of some beneficial activities because you're focused so strongly on cardio.
Because of this, it's important to be wise with the amount of cardio you do. This could involve having workouts that alternate cardio and strength exercises or have some cardio-focused days and others where you work with weights instead.
Varying your exercise like this is helpful anyway, as your body adapts to repetition. Mixing things up helps to make things more interesting too, so it's a win-win.
Frequently Asked Questions
Is Walking Cardio?
Cardio is simply vigorous exercise that raises your heart rate. This means that walking can be cardio, but isn't always. To make walking a cardio exercise, you need to adjust your pacing so that your walk raises your heart rate.
How fast you need to walk and the duration of your walk will depend on your current fitness levels. But, for most people, turning walking into cardio takes intention. You're not simply strolling around the block.
Does Cardio Burn Muscle?
There are some myths surrounding cardio, including the idea that it burns muscle. It doesn't. It's really that simple.
That said, focusing on cardio excessively and skipping resistance exercise will hamper your weight gain. Of course it will. While cardio has many benefits, it isn't the ideal way to gain muscle.
Most people do best by relying on a combination of cardio and resistance exercise. This way you get the most benefits from each type of exercise.
What Is Fasted Cardio?
Fasted cardio is what the name suggests – you're doing cardio in a fasted state. So, you're doing it on an empty stomach, often first thing in the morning.
Fasted cardio could theoretically promote better fat burning, as you don't have much glycogen to provide energy. However, the long-term effects on weight loss aren't well understood.
There are also some risks, especially as your blood sugar levels are lower than when you normally exercise. This means you should pay close attention to your body and watch for side effects like dizziness.
Is Cardio Necessary?
While cardio offers many benefits, it isn't absolutely essential. Some people focus mostly on approaches like weight lifting for exercise instead.
Remember too that many of us get some cardio exercise in our days naturally, like by playing sports or dancing. If this is the case, you mightn't need to focus much on intentional cardio exercise.
Is Too Much Cardio Bad?
Yes, too much cardio can actually cause harm. Being often in pain, having sore joints, and experiencing constant fatigue are all signs that you're overdoing it with cardio.
Besides, there's an upper limit to the benefits of cardio (even doing 30 minutes of cardio each day goes above what many of us need), so why keep pushing it if you don't need to?