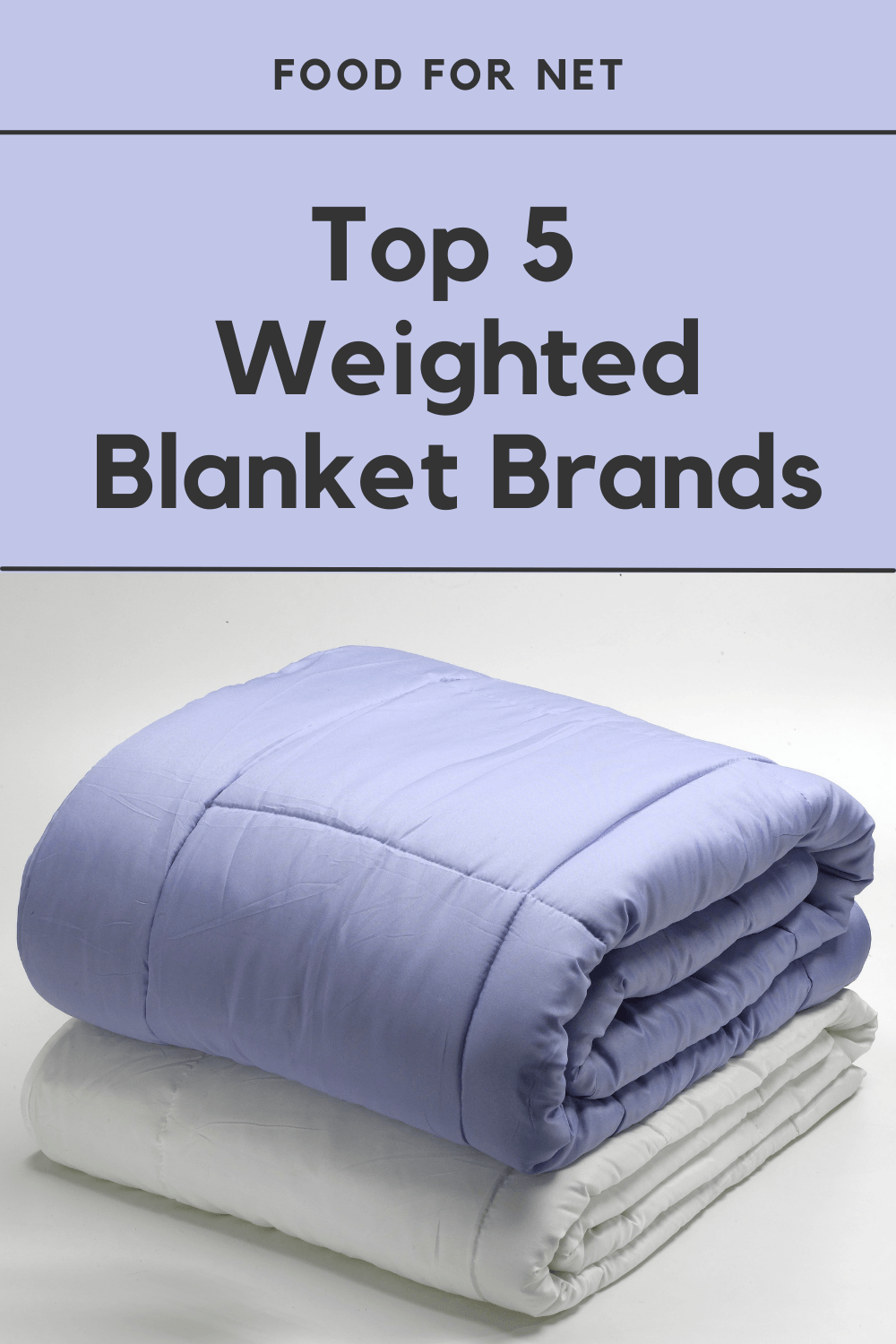 Whether you struggle with full-on insomnia or have trouble falling asleep occasionally, it's never fun to lay awake while wishing for sleep. The best weighted blanket brands are ones piece to the puzzle.
There are many techniques and remedies out there, from herbs and tea to medication and meditation (even sleeping on the floor!). All of these have been proven effective to some extent, but everyone responds to things differently. Chamomile tea, for example, may work like a charm for some and do nothing for others.
There is one method that is perhaps the most reliable, though – weighted blankets! Rather than ingesting something to help your mind and body become relaxed and drowsy, this is an external method. If you've never heard of the concept, it can sound a little strange but there is no denying the science. Weighted blankets have been studied quite a bit at this point and there are many potential benefits, most related to mental health, but the biggest attraction is that it helps you sleep.
Not only can these blankets help insomniacs fall asleep, but they can help you stay asleep all night, and improve the quality of your sleep so you wake up feeling energized and refreshed! With the surge in popularity, though, there are many blankets out there to choose from. The best weighted blanket brands have found the perfect balance between texture, weight distribution, and design. The following brands are some of the best around – you'll be sleeping like a baby in no time.
The Best Weighted Blanket Brands
1. Bearaby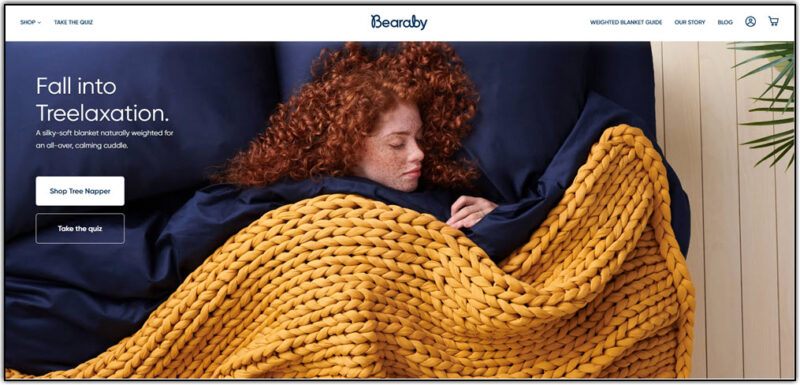 Bearaby is known for its special chunky knit weighted blankets. Not only are these blankets weighted properly but they're soft, cozy, and look super cute. They look great on your bed or a couch, or even a cozy chair. Between the colors and the dynamic pattern of the blanket, there are plenty of options and it'll go with just about any aesthetic you may already have in your home.
It's also a sustainable blanket, made entirely from organic cotton, making it good for the environment and good for your skin! They have a few different styles to choose from, with one being smaller in size and a little more budget-friendly.
The basic cotton napper comes in several neutral, pleasant colors and you can choose from 10, 15, 20, or 25 pounds. The chunky knit style also makes it very breathable, allowing you to comfortably use the blanket during any season. Sometimes, weighted blankets end up being quite warm, which is great in the winter but not always as ideal in the summer. This innovative knit weighted blanket is as versatile as they come.
2. Gravity Blankets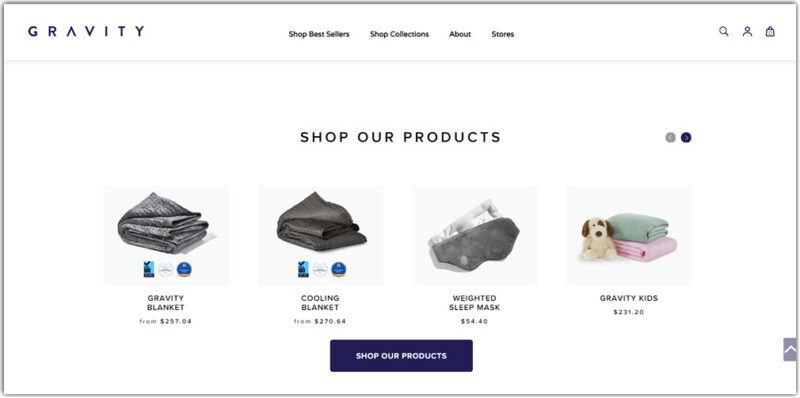 Gravity Blankets is a leader in the area of weighted blankets, spreading their successful products all over the world. Their weighted blankets are top-notch, with several different colors, styles, sizes, and weights to choose from.
The basic blanket is made from soft, washable cotton that's free from any and all harmful chemicals. It also features grid seaming to ensure the weight beads are distributed evenly at all times. The blanket comes in three regular weights – 15, 20, and 25 pounds, with a 10 pound option for kids and a 35 pound option for larger beds.
If you're worried about temperature control, Gravity also offers a cooling weighted blanket. This is similar to the basic model but is made from premium cooling lyocell. This material is derived from eucalyptus which is known for its cooling and refreshing properties.
3. Saatva

Saatva is a quality company with a wide range of bedding, mattresses, and other sleeping accessories available to choose from. Their weighted blankets are only part of the equation, but they're just as premium as the rest of the collection.
Their weighted blankets are organic and made with the most luxurious cotton velvet with diamond quilting throughout the blanket. The cotton is entirely organic, from the harvesting all the way through the manufacturing process – it's never tainted with artificial fibers or chemicals. The weight is created with all-natural glass beads that are designed to provide perfectly even pressure all night long.
Both of the available colors are soft and neutral, perfect for any style or look. You can get the blankets in two sizes – 12 pounds for a single or smaller bed or 20 pounds which is recommended for a king or queen-sized bed. They're so confident in the quality of the blanket and the experience you'll have that they offer a one-year warranty and free returns for 45 days.
4. Baloo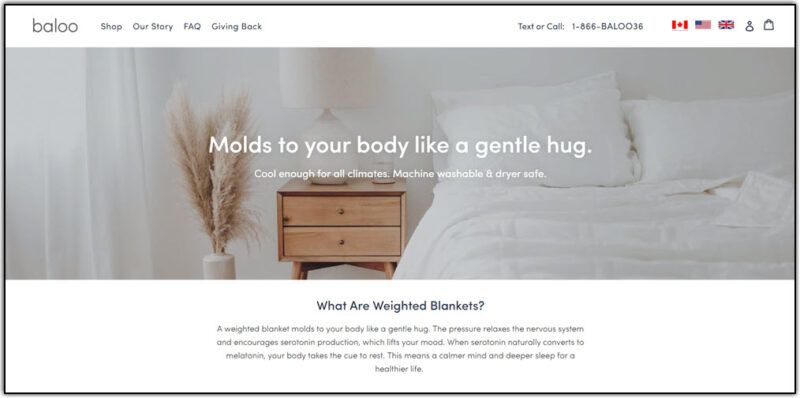 Baloo offers a wonderful selection of luxurious weighted blankets to offer you a cool, breathable, relaxing sleep every night. These blankets are also made with natural materials that are entirely chemical-free, with the added bonus of being machine washable! Most weighted blankets are either dry clean only, or only the cover can be put in the wash. Being able to throw the whole thing in the wash is a real convenience you'll be sure to appreciate.
Their available colors include white, brown, and grey – neutral, basic, and they'll go with everything. They have a wide range of weights available, too, from nine pound mini blankets, a 12 pound throw, and 15, 20, and 25 pound full blankets for larger beds and/or couples who want to share.
They also have weighted comforters if you want or need something a little different. These are similar to a regular weighted blanket but they'll be more robust and mold to your body even better. They're also designed to keep you even cooler than the traditional weighted blankets. They never trap heat and are perfect for year-round use in any circumstance. The weighted comforter comes in 15, 20, and 25 pound options.
5. Hush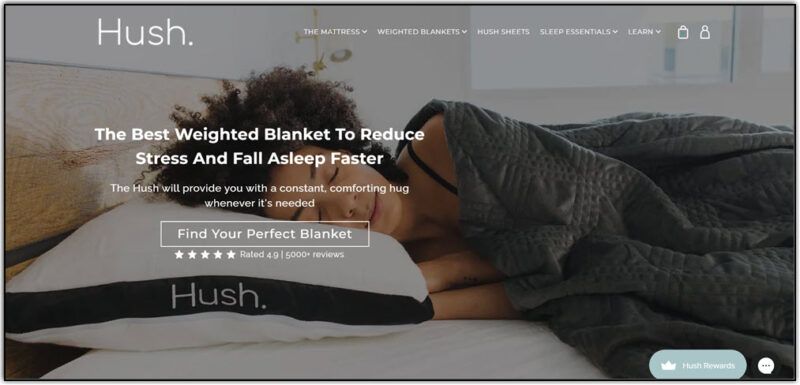 Hush has a fantastic and long-standing reputation as one of the top producers of weighted blankets. They're especially popular in Canada where they're truly known as the best, but they have happy customers all over the place.
They're so confident in their product that they offer a free 100-night trial – meaning you're commitment-free and can get your money back, even if you decide after 100 sleeps that you don't like the blanket or don't want to keep it. They also offer a financing option if you'd rather pay the blanket off in increments, which is ideal and much more doable for some.
Hush has a few different types of blankets to offer, but if you're unsure which one is best, they have a quick quiz to help you decide. Their classic blanket is a basic model, or you can get a special cooling version, the kids blanket, or a special weighted throw that's great for tossing on the couch and hanging out in comfort!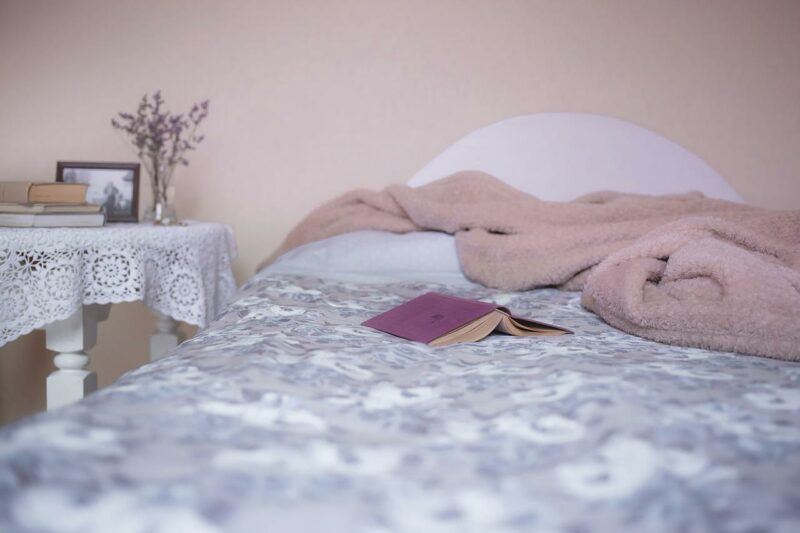 More Weighted Blanket Benefits
While better and easier sleep is, of course, the primary purpose and benefit of a weighted blanket, there are many other wonderful things you'll experience when you use one. Many facets of mental health can be improved and it can even impact your physical health. Regardless of your current sleeping habits and/or struggles, a better day is just one weighted blanket away.
Easing Anxiety and Panic Attacks
While it's important to remember that a simple weighted blanket is not a cure or a magic solution, it has helped many people who suffer from anxiety disorders. Anxiety comes in many forms and as a result of many different triggers, but it's never fun.
The weight of a weighted blanket on the body has been shown to calm the nervous system which will alleviate the stressful feelings of anxiety, sometimes instantly. While this is helpful for getting to sleep, you may also find that using it during a stressful day or at the onset of a panic attack can help you stay calm.
Improves the Behavior of Children With ADHD
Similar to the way they can help alleviate anxiety, weighted blankets have been found to calm and refocus kids who struggle with ADHD. This is because the weight is comforting. It mimics the feeling of a hug which makes kids feel safe and secure. ADHD can be brutal to deal with, especially for young minds, so this can be a fantastic tool to help them.
You can even get weighted "mats" instead of blankets, that are designed to simply sit on the lap and produce similar results. These are much more portable and easy to bring out of the house if need be.
Improves Mood
While your mood seems like a simple thing, it can have a huge impact on your day. Bad moods can result from a myriad of things, from a poor sleep to a stressful day or even a hormone imbalance. Whatever the cause may be, a weighted blanket can help.
The weight of the blanket on the body offers deep touch pressure which stimulates serotonin production. Any rush of extra serotonin will uplift your mood, no matter what brought you down in the first place!