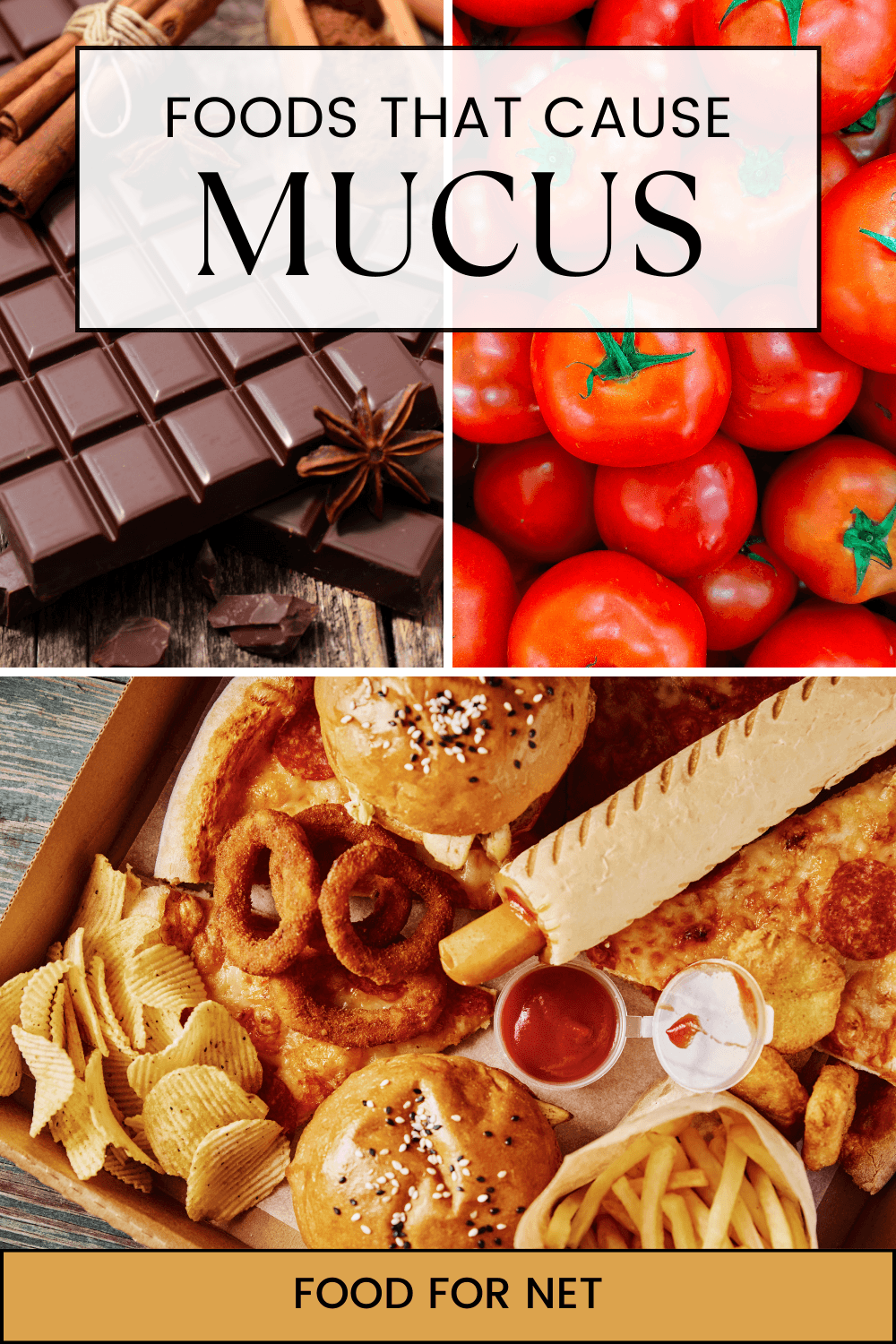 Mucus is normally associated with being sick. Our bodies produce extra phlegm, which is frustrating, uncomfortable, and can be difficult to expel. But, mucus isn't only there when we're sick. Our bodies produce it when we're healthy too. Foods that cause mucus can play a role in this effect, suggesting that we can decrease mucus production by being wise with our diets.
Now, as uncomfortable as it can be, mucus isn't a bad thing. It's a valuable part of how our bodies function and we need to be producing some mucus regularly. Still, we can easily end up with too much mucus, which may be a sign that our diets are out of balance.
With that in mind, let's check out some of the foods to be cautious with. Don't worry. You don't need to cut all of these out of your diet. Instead, the goal is to reduce your intake of the foods you're sensitive to and consume more healthy foods. Doing so should reduce your mucus production, while also improving your health.
P.S. Many of these foods have been linked to other health issues. For example, they might contribute to sinus issues or increase the risk of hair loss.
Foods That Cause Mucus
Processed Foods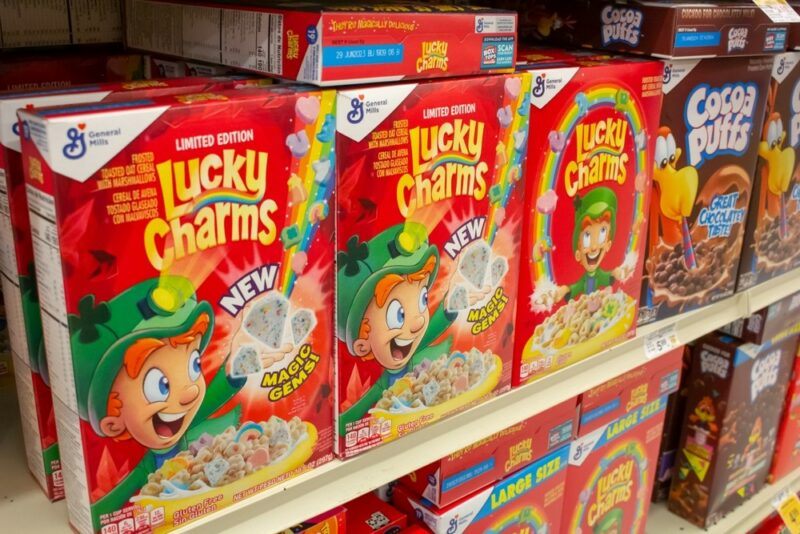 Let's begin with something obvious. Processed foods have been linked to a huge number of health problems, including inflammation, obesity, heart disease, high blood pressure, acid reflux, and yes, increased mucus production.
This is partly because some of these foods have been processed to death. The processing often dramatically decreases the nutrient content, so the foods have few benefits to offer.
At the same time, processed foods can include concerning additives, such as thickening agents, stabilizers, artificial flavors, and artificial sweeteners. Many such additives can lead to increased mucus production, along with a host of other issues.
Aged Cheese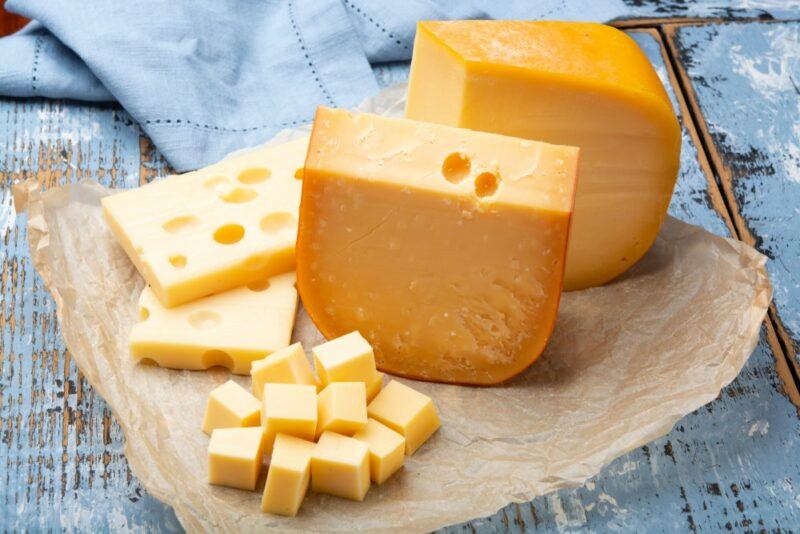 There are two problems to think about with aged cheese.
First, it's a dairy product. We've all heard the stories that dairy leads to increased mucus and is best avoided when you're sick. We'll talk about this association later, as it isn't as clear cut as you might think.
Still, many people feel like mucus makes their mucus worse. This could be enough of a reason to skip foods like aged cheese.
The second issue is histamine. This is a chemical released by our immune systems that plays roles in allergy response, cognitive function, and even in our sleep cycles.
Histamine is found in food too, including fermented and aged foods. Some people don't break down histamine well, so they end up with too much of it, which can then stimulate mucus production, inflammation, and a host of other issues.
So, if you are sensitive to histamine, you might need to skip aged cheese.
Processed Meats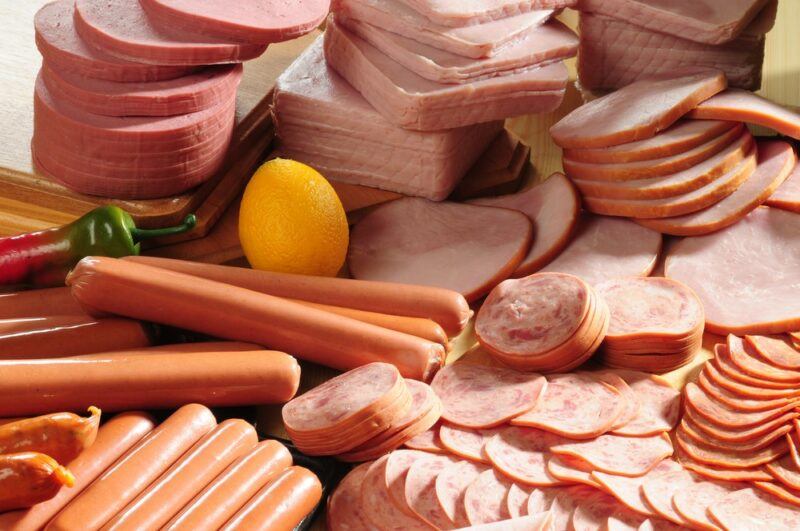 While we've already talked about processed foods, processed meat deserves special attention. This category includes all types of meat that have been dried, canned, smoked, salted, or cured. Deli meat, salami, sausages, and cured bacon are just a few examples.
Such meat has often been linked to health issues, including an increased risk of cancer and higher levels of inflammation. Processed meats also tend to be high in histamine, making them an issue for anyone who is histamine sensitive.
Even if you're fine with histamine, it's worth keeping an eye on your processed meat intake. Try focusing on lean cuts of meat like chicken instead these are more beneficial and come with fewer risks.
Spinach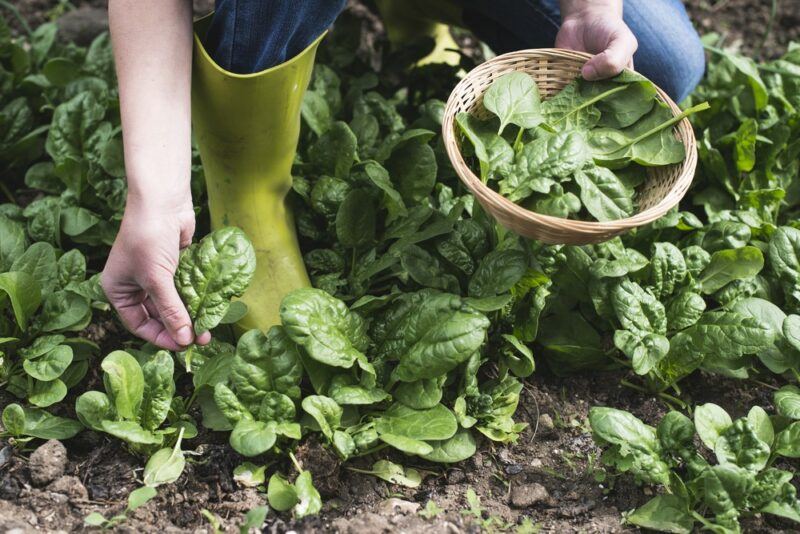 Spinach is normally seen as being incredibly healthy, yet it comes with some surprising issues. The most relevant one here is the amount of histamine.
Some histamine sensitive people might choose to avoid spinach entirely, while others might simply cut down their intake. After all, there are still benefits to be had from the dark leafy green.
Eggs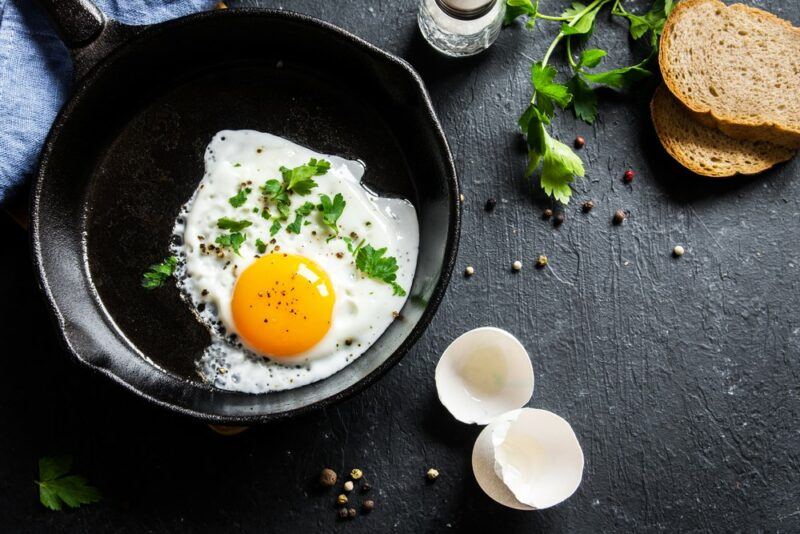 Interestingly, eggs may be a cause of mucus too. This is partly because of their protein content, as high protein intake can lead to mucus for some people. Eggs are also a common allergen, which is another reason to be cautious.
Still… eggs are also highly nutritious and you need plenty of nutrients to stay healthy. So, if you're not sensitive to eggs, they might help you instead.
Soy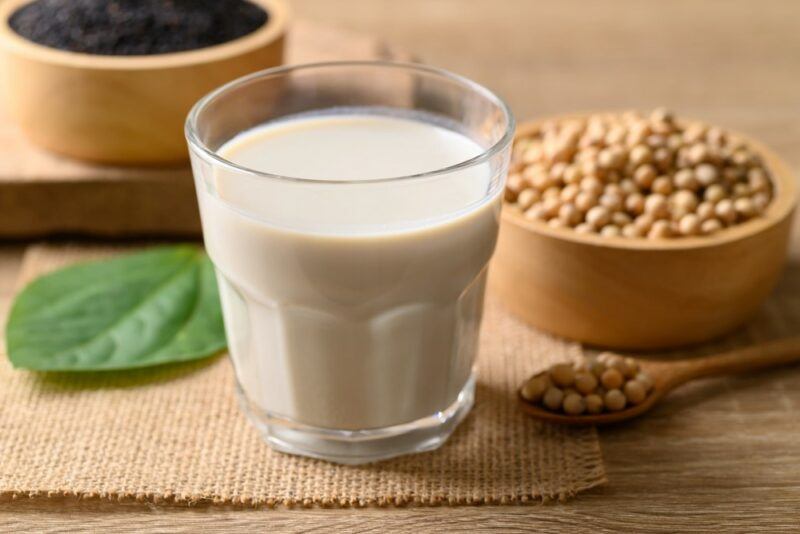 Soy is one of the most controversial foods on the planet. For all the people talking about potential health benefits, there are just as many looking at the risks. Potential problems include genetically modified soy, the impacts of phytoestrogen, and the presence of antinutrients.
These factors could be relevant to mucus production too, but today we're interested in the histamine content. Some soy products are exceptionally high in histamines, particularly those that are fermented, like soy sauce.
So, if you're sensitive to histamines, soy is another ingredient to be cautious with. You might need to experiment with different soy products. See which ones give you side effects and which don't.
Food You're Allergic To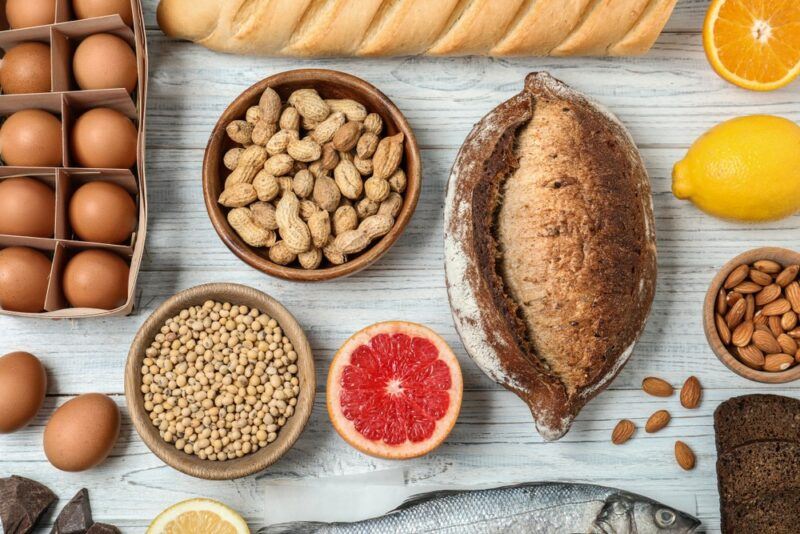 Our physical allergy response to foods has many parts, which can include increased inflammation and extra mucus production. Notably, these reactions vary dramatically in their intensity.
Some people experience full-on allergic reactions where they struggle to breathe or break out in a rash. Other times the allergic reaction is much subtler. You may even be sensitive to the food, rather than allergic to it.
Regardless, subtle sensitivities can still lead to physical reactions, including increased mucus production and inflammation. Nuts, wheat, eggs, soy, and dairy are some of the most common allergens, although you can be allergic to plenty of other foods as well.
This highlights the importance of being ultra-cautious with foods you're sensitive to. Even if small amounts seem fine, they may trigger immune responses and increased mucus production.
Fried Foods

Fried food is incredibly unhealthy. That's no secret. After all, it's typically high in fat, calories, and salt. It also tastes amazing, so it's easy to eat fried food much more often than you intend to.
The issue here is that fatty foods often promote acid reflux, which then gives you mucus as a side effect. There may also be additives in your food that make the issue even worse.
Fast Food

Whether it's deep fried or not, fast food tends to be very unhealthy. It's often very high in fat and calories, with plenty of salt and additives as well. These features all contribute to the problems we've already been talking about, particularly a higher risk of acid reflux.
Plus, if you're consuming a large amount of fast food, you're probably not getting all the nutrients you need. That pattern is also going to lead to health problems like excess mucus.
Bread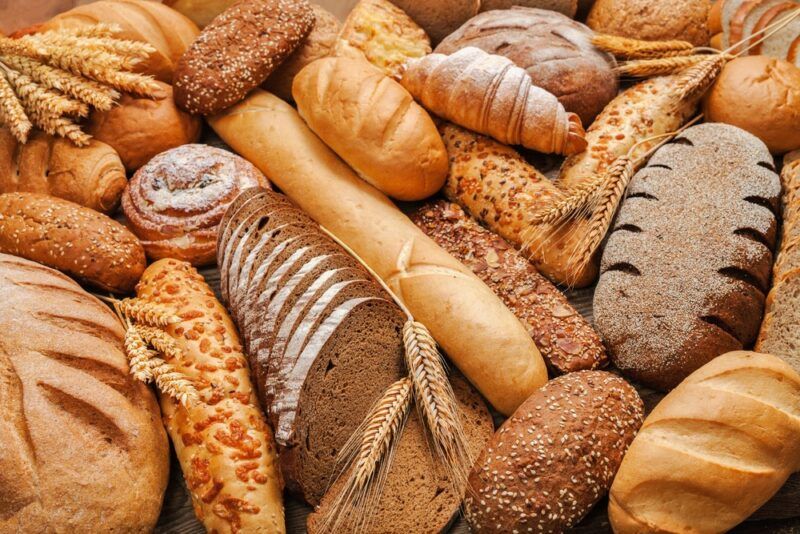 Bread is obviously a no-go if you're gluten intolerant. There's also another issue, the blood sugar effect. Because bread is typically high in simple carbs, it can easily cause a blood sugar spike. Such a blood sugar increase may lead to increased mucus in some situations, particularly for diabetics.
This effect isn't limited to regular bread either. Many gluten free breads are still high in simple carbs and have a similar blood sugar effect.
The best way around this is to make sure you're including high protein or high fiber ingredients with your bread. For example, you might make an open faced sandwich with plenty of salad ingredients and some sliced lean chicken.
The extra ingredients decrease the blood sugar effect, while also giving you a healthier meal.
Citrus Fruit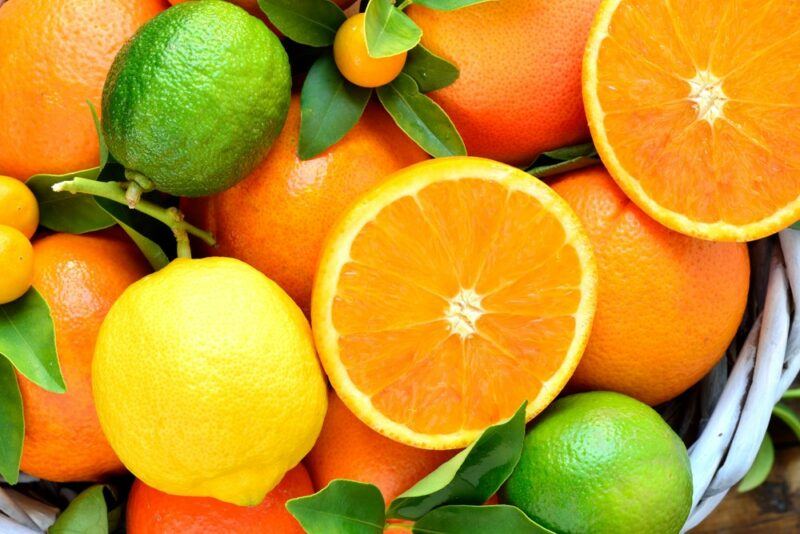 Citrus fruits are relevant to mucus in two ways. The first relates to histamine. While these fruits aren't high in histamine, they can stimulate its production in your body.
The other issue is acidity. Acidic foods may increase your risk of acid reflux or make acid reflux symptoms worse. Mucus production is a side effect of acid reflux, so you're likely to see an increase in mucus too.
Spicy Foods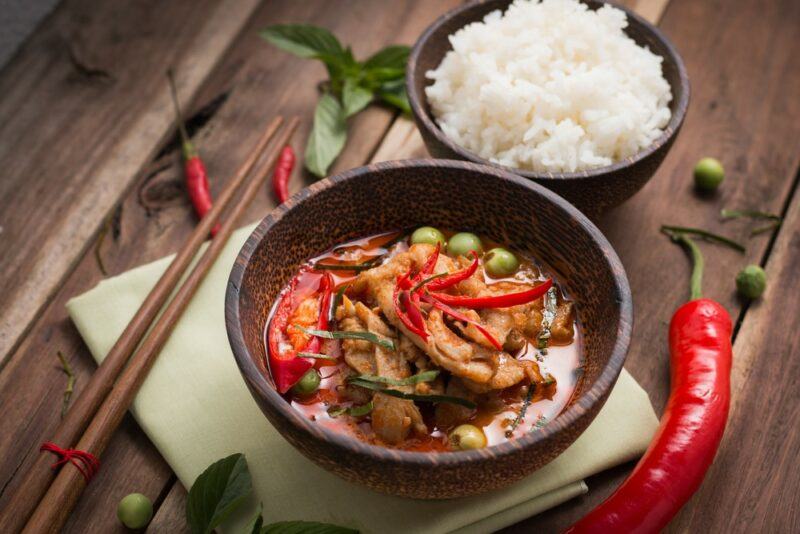 Spicy foods are an interesting case. While they can increase mucus production, they can also help to break down the mucus, making it easier to get out of your body.
This pattern means you might choose to increase your intake of spicy foods when you're sick, to try and get the phlegm out faster. Just be cautious, as spicy foods can cause acid reflux.
Chocolate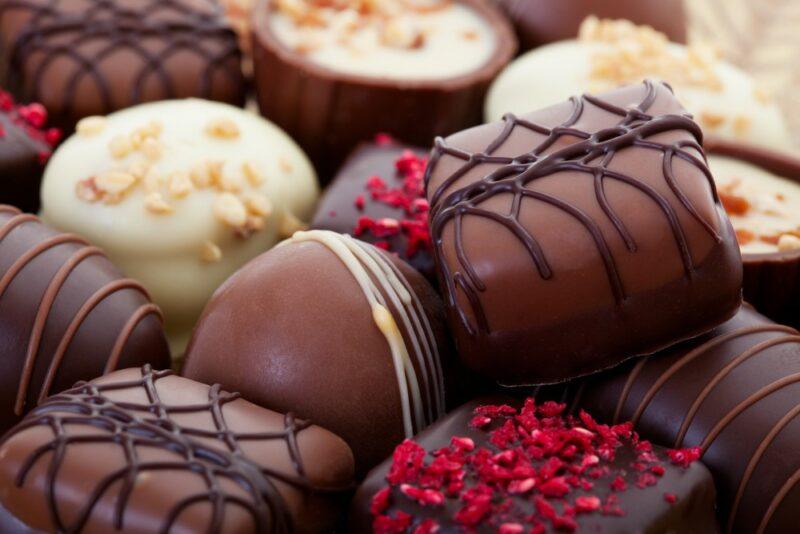 Chocolate is a little complex too. It's often listed as a mucus causing food, partly because of the sugar content and the presence of dairy. Chocolate may also promote acid reflux, which is the last thing you want.
Yet, the compound theobromine from chocolate could help with mucus removal instead.
The ultimate effect may be based on the individual. Some people will see a distinct increase in mucus production from chocolate, while others may find that chocolate helps instead.
Choosing dark chocolate with a high cocoa percentage could help you get the most out of your treat. This way you're getting plenty of theobromine and antioxidants from the chocolate, without consuming too much sugar.
Pastries, Cakes, And The Like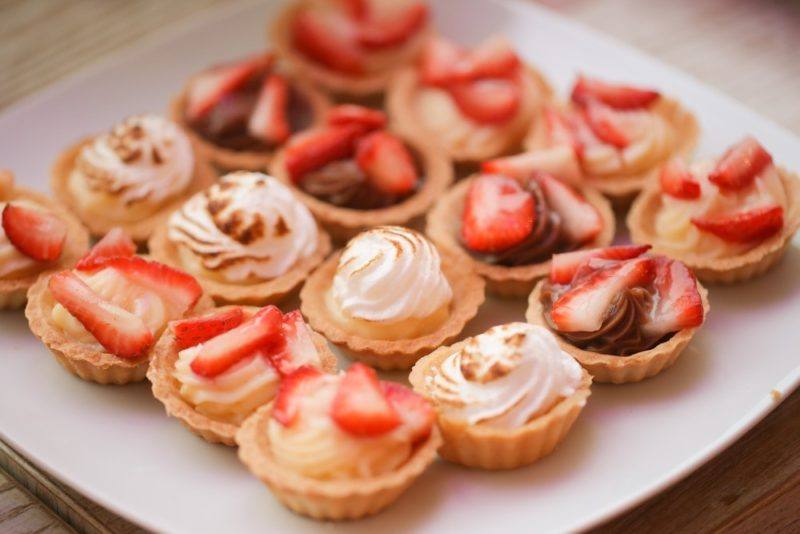 While desserts and sweet treats tend to taste amazing, they're never great for your health. The sugar content and refined carbs are particularly important issues to consider, creating the same blood sugar spikes you see in white bread.
Such foods aren't good for inflammation either. Eating many inflammation causing foods could easily lead to health problems, including higher levels of mucus.
That doesn't mean you need to avoid sweet treats for the rest of your life. Just try not to overdo it.
Tomatoes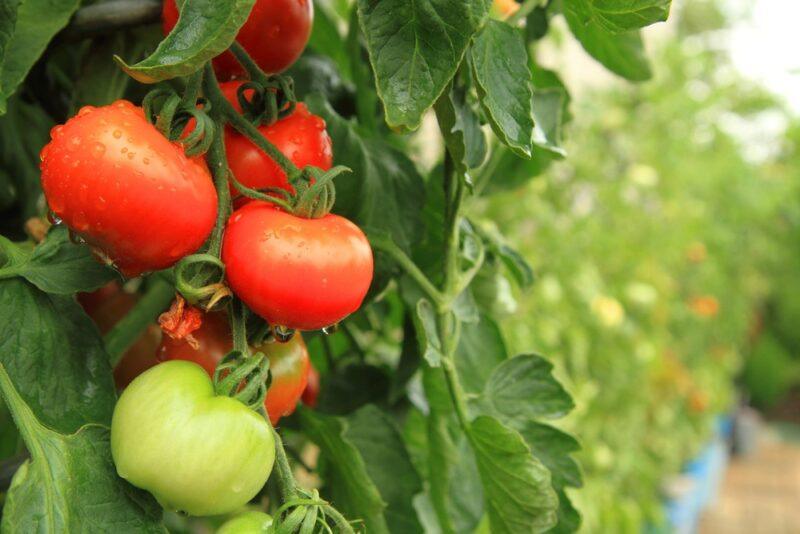 Finally, we have tomatoes, which are also relatively high in histamine. This means you need to be cautious with tomatoes themselves and also tomato-rich ingredients, such as tomato paste and pasta sauce.
You shouldn't need to avoid tomatoes entirely though. Many people can still include them in their diet regularly. You might simply need to keep your portions small.
Does Dairy Cause Mucus?
Dairy is one of the most famous mucus causing foods, to the extent that many people avoid all dairy products when they have a cold or flu. Yet, there's no guarantee that dairy actually makes mucus worse.
Some research studies have completely failed to find a connection between dairy and increased mucus production. Interestingly, one study suggests that participants who expected that milk would increase mucus felt like they had more congestion symptoms, even though there were no measurable differences in mucus.
The challenge is that it often feels like dairy increases mucus production. This could be because dairy makes the mucus we have feel thicker. So, the sensation changes rather than the amount.
Another reason is that dairy foods often have a similar texture to mucus. It's easy to confuse the two, especially when you're expecting dairy to increase your mucus production anyway.
So, having dairy while you're sick seems completely okay.
Of course, it all comes down to personal preference. You might still choose to avoid dairy because you don't like the sensation it gives you. There are plenty of cooling and creamy lactose free products out there anyway.
Should You Avoid Mucus Causing Foods?
The short answer is no.
For one thing, your body is going to produce some mucus no matter what you do. You can't completely stop your body from doing this, nor would you want to.
Besides, these are all foods that can cause mucus. This doesn't mean that they will cause mucus in every situation or for every person. We all respond differently anyway.
The goal is to find what works for you. This often involves experimenting with your diet. Try different foods and drinks. See which ones improve your symptoms and which ones make things worse.
This pattern is true for other health problems too, such as canker sores and heart palpitations.