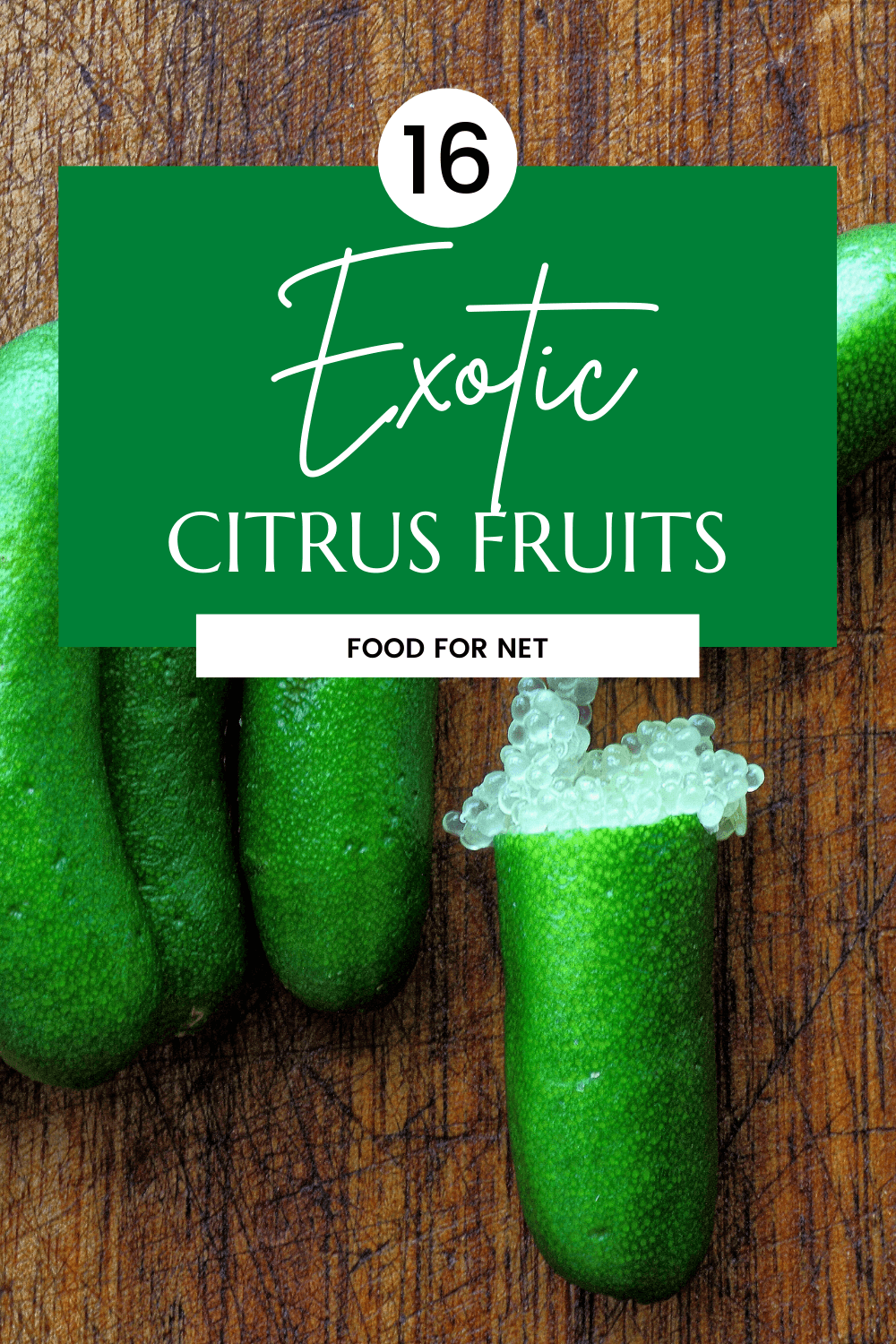 Citrus fruits like lemons, limes, oranges, and grapefruit are all common parts of our diets. Whether you're using them in your cooking, in summer drinks, or to make fantastic cocktails, citrus fruit offer a zestiness that's hard to beat. While you might be familiar with the conventional options, where do you stand on unusual and exotic citrus fruit?
Just like with mushrooms, berries, and vegetables, there are many interesting types of citrus fruit out there. Some can be used just like the oranges, lemons, and limes that you're familiar with, while others have unusual features.
Most citrus fruits are hybrids, either from natural hybrid development or with human intervention. Today's fruits relate back to three main parent citrus fruits: citron, mandarin, and pomelo. Yet, despite the similar genetic heritable, the fruits vary dramatically from each other.
Don't forget, there are plenty of other exotic options out there too, including a huge range of yellow exotic fruit and green exotic fruit.
Exotic Citrus Fruits To Try
Finger Limes
Buddha's Hand
Sweet Limes
Ugli Fruit
Yuzu
Kumquat
Pomelo
Kaffir Lime
Rangpur
Dangyuja
Citron
Bitter Orange
Calamodin
Dekopon
Oroblanco
Bergamot Orange
Finger Limes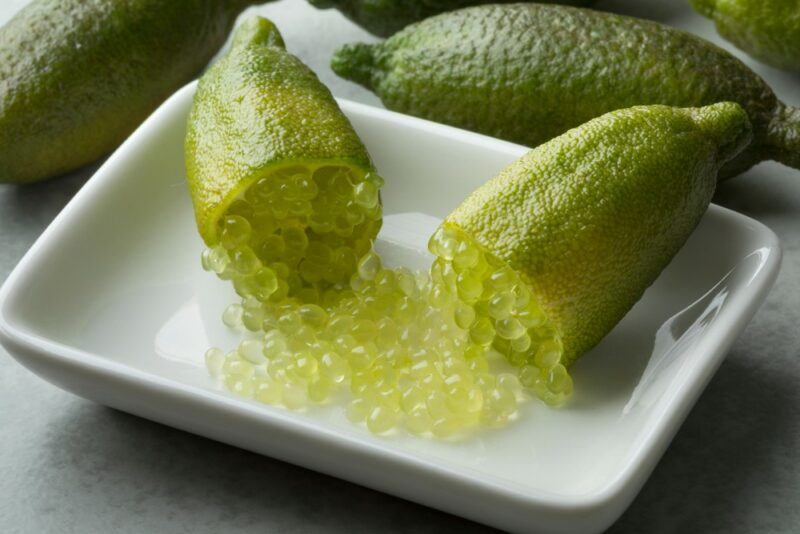 It would be easy to assume that finger limes are a type of lime, but this isn't the case at all. Instead, they hail from the Australian bush and grow on small shrubs or trees. You can sometimes find them in exotic fruit boxes too.
From the outside, finger limes look much like your regular lime, except that the fruit is longer and shaped more like a finger than the oval shape of a regular lime. Colors vary too. While some of the limes are green, others are red or dark purple instead.
This type of variation is seen with few other citrus fruits.
The inside of finger limes is their most notable feature. You'll sometimes see them promoted as citrus caviar. That name is a reference to the little beads of juice inside. These beads really do look like caviar and they're also delicious. The flavor is tart, much like a lemon or lime, with just a hint of grapefruit, which may come from the fruit's pulp or perhaps from its skin.
Speaking of the skin, here's an interesting point. Unlike real limes, finger limes have edible skin. This feature, combined with the caviar-like beads of juice, means that you can use finger limes in ways and situations that wouldn't work with normal limes.
Buddha's Hand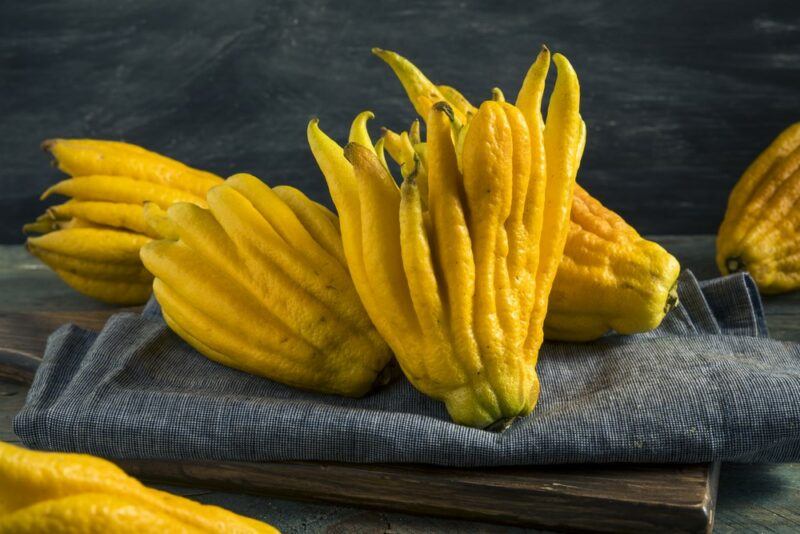 Doesn't this fruit look strange and amazing? With its multi-fingered style, it's easy to see where the name Buddha's hand came from.
But, this isn't a citrus fruit that you use in your cooking. You're more likely to use it as a centerpiece instead. This isn't just because of the unusual appearance of the fruit, but also because Buddha's hand is highly aromatic. You may even see it used to perfume closets or rooms.
Besides, Buddha's hand doesn't have any flesh or juice to speak of. The fruit largely consists of peel, along with some pith. While the pith isn't as strong as what you find with other citrus fruits, it's still not something you want to eat on its own.
There's one exception though. You'll sometimes see Buddha's hand sliced into thin pieces, which are then candied. The resulting treats are completely edible and can be tasty.
Sweet Limes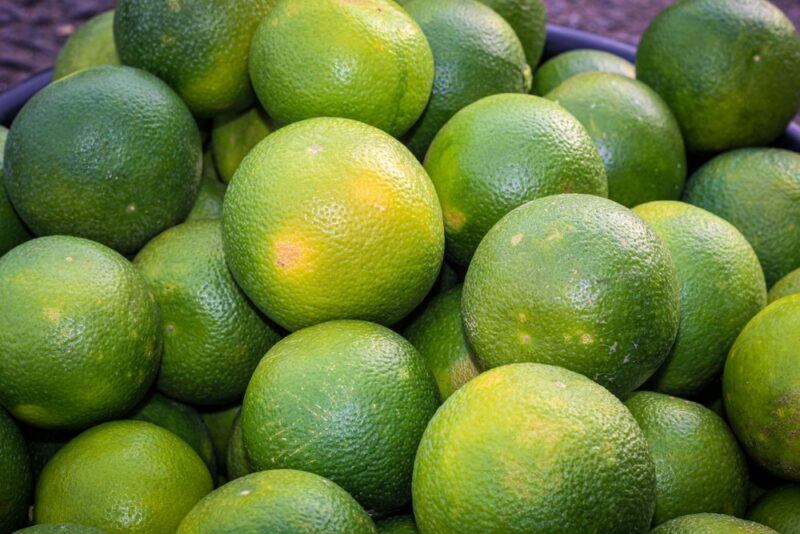 Regular limes have a distinct tart flavor and often contain very little juice. As the name suggests, sweet limes are quite different. They have a mild flavor instead and are slightly sweet.
The limes are most commonly used for their juice. You'll often see sweet lime juice in India and Pakistan, while it is more difficult to find in Western countries. Juicing sweet limes isn't your only option either. You can also eat the fruit as a snack by peeling the skin and eating the flesh inside.
Sweet limes are considered a cultivar of lemon, while other theories suggest that the fruit comes from a cross between bitter orange and citron. Either way, the name 'sweet lime' seems to come from the fruit's appearance, as it has a similar size and shape to a regular lime.
Ugli Fruit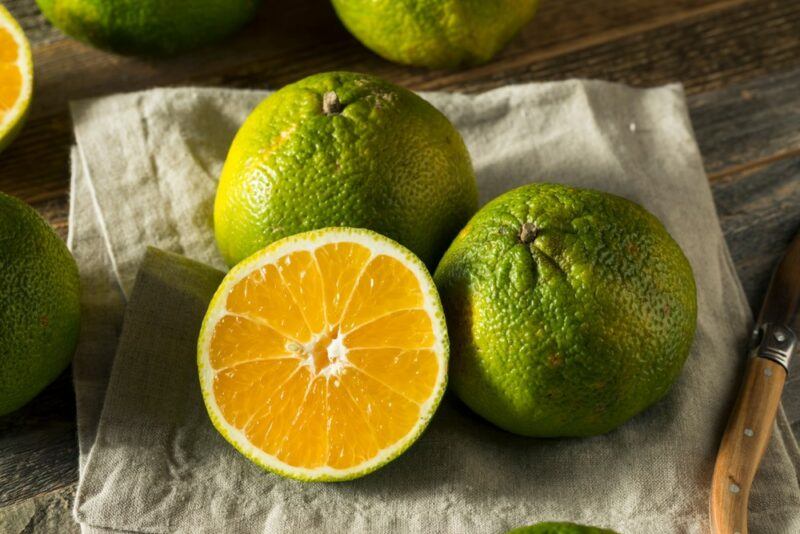 These fruits look exactly like their name suggests – and are a reminder not to judge food on appearances alone. The wrinkled and strange-looking skin even ends up being an advantage, as ugli fruit are very easy to peel.
And, while ugli fruit look similar to grapefruit, they have the type of sweetness that you find with oranges instead. You can use ugli fruit in place of oranges in most situations, which makes them a versatile ingredient.
Yuzu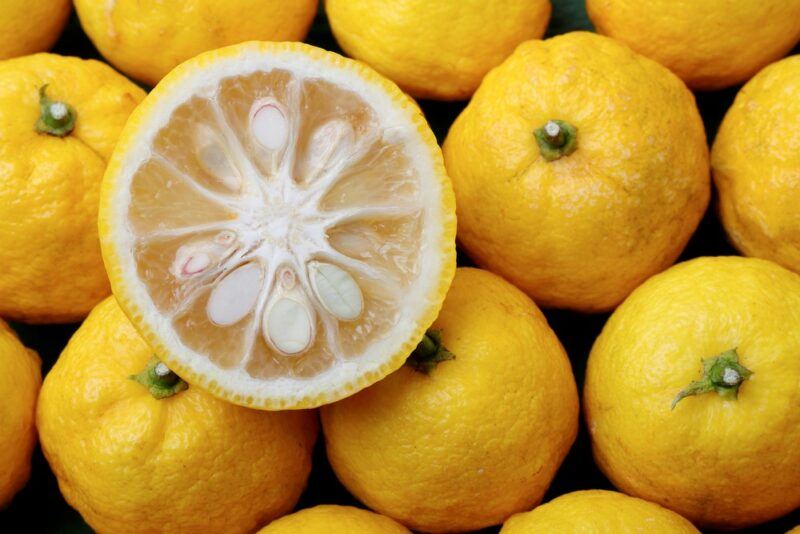 These citrus fruits may look more familiar. They're popular in Japan and are often sold whole. The color can vary notably. Some ripe fruit ends up being orange, yellow, or mottled green.
The juice has a similar tartness as limes, but there is also a slightly floral aspect to it that sets yuzu apart from lime. In fact, yuzu is becoming popular throughout the world as a chef's ingredient, That should tell you everything there is to know about the attractiveness of yuzu.
If you're in the US, the fresh fruit may be hard to find. Keep an eye out for the juice instead, as this is sometimes sold in bottles.
Cooking isn't the only use for yuzu either. You'll sometimes find the fruit turn up in cocktails too. Some of these rely on the juice, while others use yuzu marmalade or even liqueur instead.
Kumquat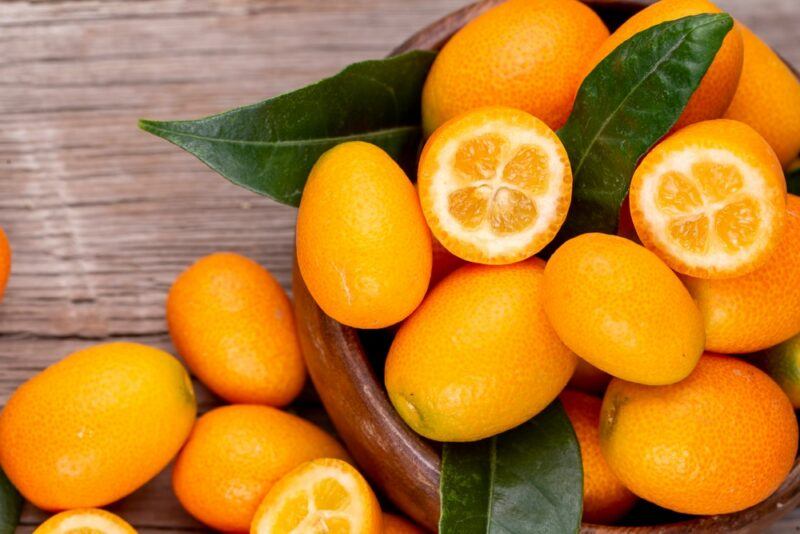 Kumquats flip our expectations on their head, as they have sweet edible peels and sour juice inside. They're interesting to eat too, as the best way is to cut them in half and then squeeze out much of the juice and the seeds. Once you've done so, the balance of sweet and sour should be just right for you to pop the whole thing in your mouth.
Of course, some people choose to eat the fruit itself as is too. Regardless, kumquats are delicious and their popularity is rapidly growing.
Another trick is to make thin kumquat slices. These make excellent garnishes.
Candied kumquats can be a fantastic addition to marmalade too. They provide some interesting flavor notes that you don't get with more commonplace citrus fruit.
Pomelo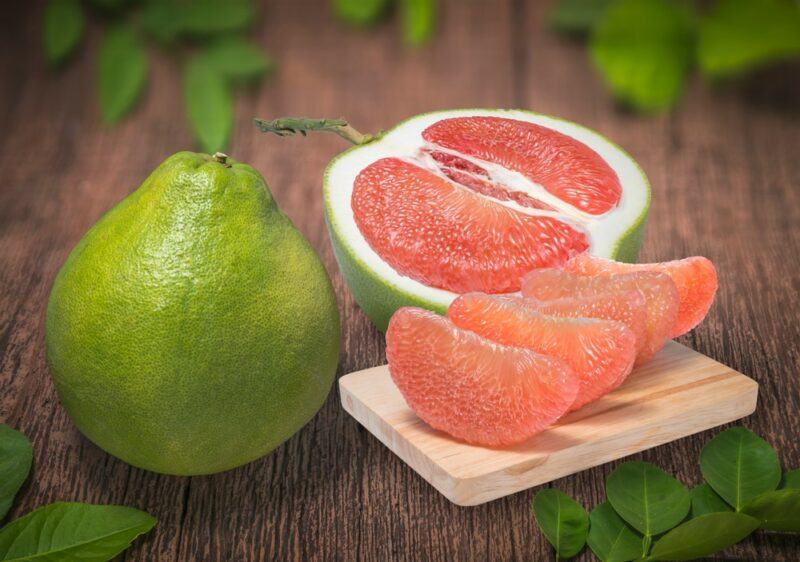 Pomelo is a fruit with a long history. It's been around longer than most other citrus species, yet still remains relatively unknown. In fact, the pomelo is one of the original species of citrus fruits. Most of the citrus fruits that we know today are the result of hybridization with one of these three species.
Pomelo is also a large fruit, sometimes getting close to the size of a basketball.
The skin has a familiar lime green color and is soft, while the flesh has a delicious sweet-sour balance. This flavor balance is enough to make the fruit delicious and refreshing, without either the sweet or the sour notes being overwhelming. It's an easy fruit to eat fresh and there's no preparation work to worry about.
While the Western world knows little about pomelo, the fruit is popular in Southeast Asia.
Kaffir Lime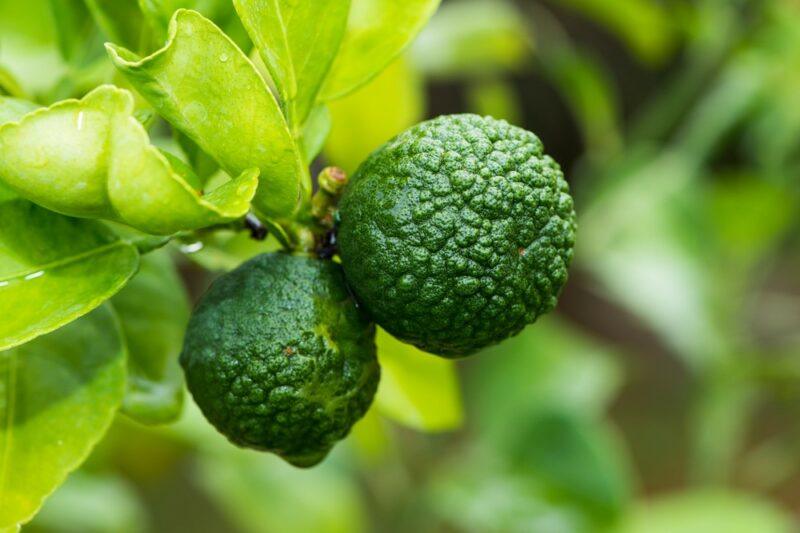 This citrus fruit differs from the previous examples in that you can't actually eat the flesh or the juice of the lime. Still, the leaves of kaffir lime are useful. These are found in countless Asian dishes and are used in a similar way to bay leaves.
These leaves give a bright citrus flavor to many meals. A little of the rind may be used as well.
Because the leaves are used much more often than the fruit itself, you'll often find the leaves on their own in local stores. Asian markets are a good place to try. You may be able to find fresh leaves or even ones that have been frozen.
Rangpur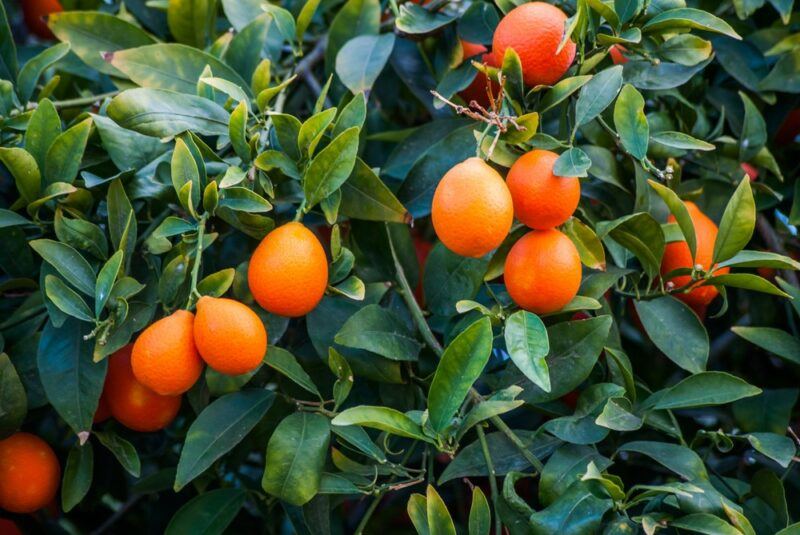 Rangpur gets its name from an area in Bangladesh, where the fruit is abundant. This is another hybrid citrus fruit. It might come from a cross between lemon and mandarin orange, or perhaps between a cross mandarin orange and citron.
Either way, the citrus fruit has bright orange flesh and a similarly vibrant peel.
Rangpurs are highly acidic, much like limes, so you'll often see them used instead of limes in cooking. You may see the plant in the United States, although it's often planted as an ornamental tree, rather than for its fruit.
The citrus fruit is also sometimes called rangpur lime, even though it isn't a lime and isn't even all that similar to limes.
Dangyuja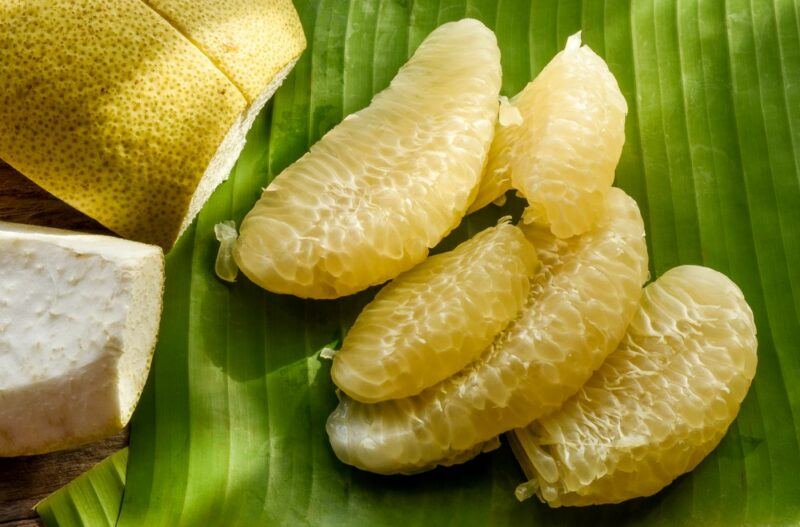 Dangyuja fruits have a similar shape to the yuzu that we mentioned earlier, although they're not as well-known. While they're another sour fruit, they have some unexpected qualities too, including a slightly bitter flavor and an unusual aroma. This combination makes it a highly desirable citrus fruit.
Even the skin of the dangyuja can be eaten, however, this is only done once the fruit has been first dried and boiled. Just like with an orange, you're not going to be eating the skin of the fresh fruit.
Citron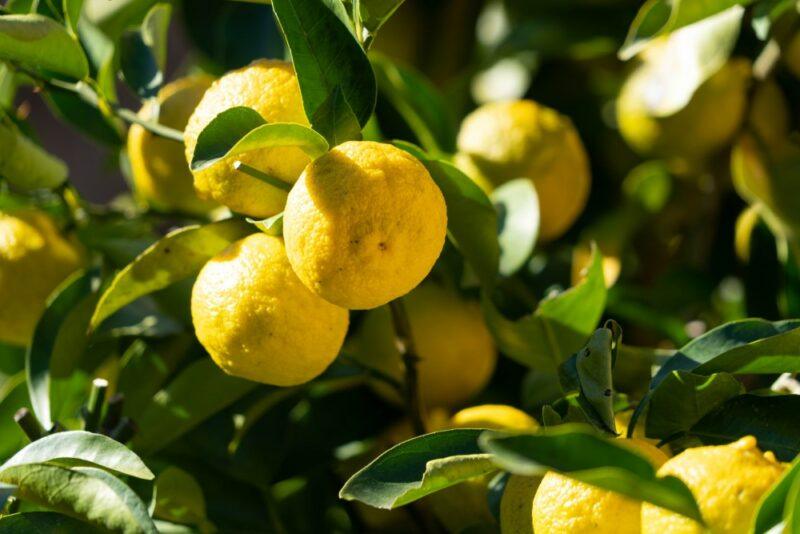 Citron is another one of the three original citrus species. The fruit itself is large and fragrant. It has a thick rind, which can make it a little difficult to use. Still, like most citrus fruits, citron can be important for health, offering plenty of antioxidants, bioflavonoids, vitamin C, and pectin.
This one is common in southeast Asia and is mostly used in pickles and in jams, rather than being eaten directly. Using the fruit this way isn't surprising, as the thick rind of citron means that there isn't a large amount of flesh.
In fact, many recipes end up relying on small pieces of the rind, rather than the flesh of the fruit.
Bitter Orange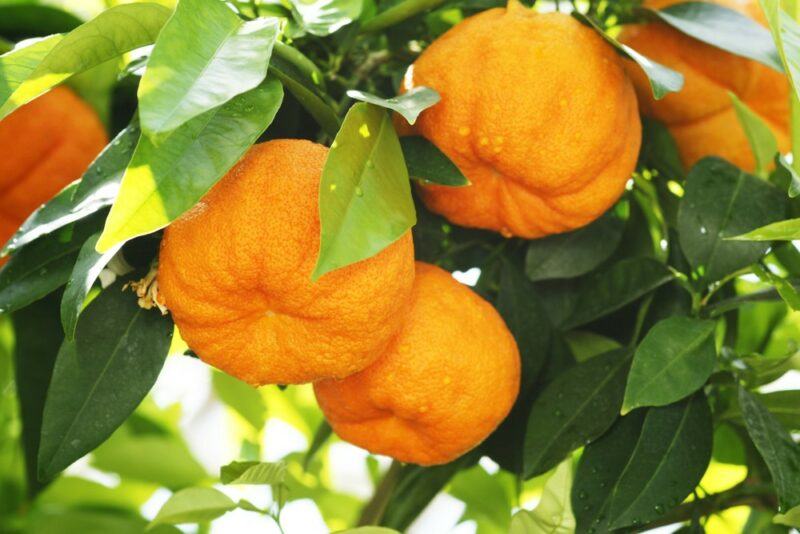 Bitter orange is the perfect name for this citrus fruit, as it does have a distinct bitter flavor and looks much like the regular oranges that we're all familiar with.
The bitter taste means that the fruit isn't often eaten on its own. It's often used as a flavoring ingredient for beer, spirits, soda, and other drinks instead. Bitter orange can also be found in some marmalade, providing a distinct flavor.
Plus, while eating a bitter orange isn't an enjoyable experience, the fruit is entirely edible. Some people choose to do so for the potential health benefits.
Calamodin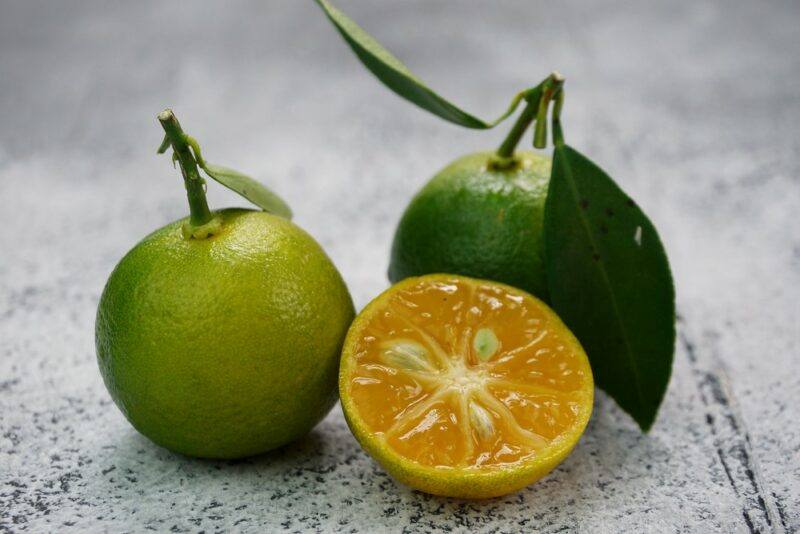 Calamodin is another citrus fruit that isn't normally eaten on its own. This one has a distinct sour flavor. It's often used either as a condiment or a seasoning, as it adds a delicious flavor to your meals.
Once again, the fruit can be used to create marmalade as well.
Filipino cuisine uses the fruit in other ways, particularly for marinating fish or as an ingredient in broth. It features in some drinks too, providing an interesting sour tone.
The fruit also goes by the names calamansi, Philippine lemon, or Philippine lime. The latter names refer to how the fruit is often grown in the Philippines. That being said, you can find calamodin in many other countries as well.
Dekopon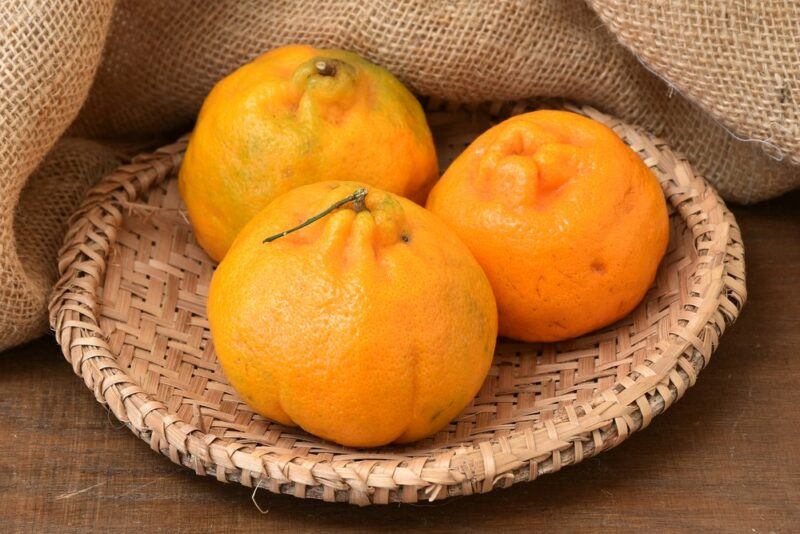 Dekopon is an interesting commercial hybrid fruit. It comes from Japan and was originally developed in 1972. The fruit is similar to a tangelo, with a large bump on the top that makes it easy to peel and to eat.
There are other interesting features too, including the relatively large size of the fruit, the sweetness, and the fact that there are no seeds. These features all make dekopon an easy choice for snacking.
The name dekopon was originally a trademark from one specific company. Since then, the name is more broadly used and applies regardless of the company that produces the fruit or where it comes from in Japan.
Dekopon is grown in other countries too, although the name varies. For example, the fruit is called Kinsei in Brazil and hallabong in South Korea.
Oroblanco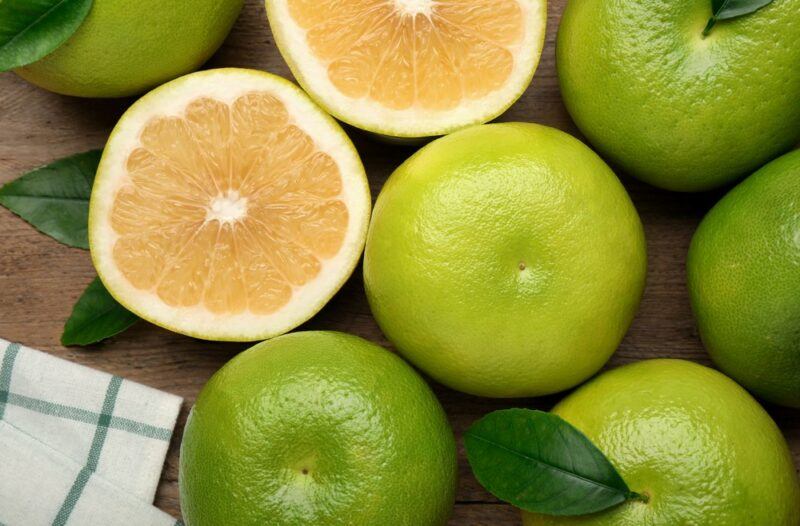 This fruit goes by a few names, including Pomelit, oro blanco, oroblanco grapefruit, or sweetie. While the fruit looks a little like a grapefruit, the sweetie name describes it well, as the flesh is sweet and delicious.
The seedless nature of the fruit makes it easy to eat. However, you'll need to separate out the white pith, as this is bitter and unpalatable. Interestingly, the fruit is sweeter than grapefruit because the acidity is lower. This means that there's little difference in sugar content and the calories are similar between the two types of fruit.
While oroblanco fruits will become yellow if left on the tree to ripen, they're most often enjoyed while the outer skin is green.
The fruit is grown in Israel. It is often sold in Europe and can be found in the United States too. However, the fruit is uncommon in the United States, so you'll need to focus on specialty stores and farmers' markets to find some for yourself.
Bergamot Orange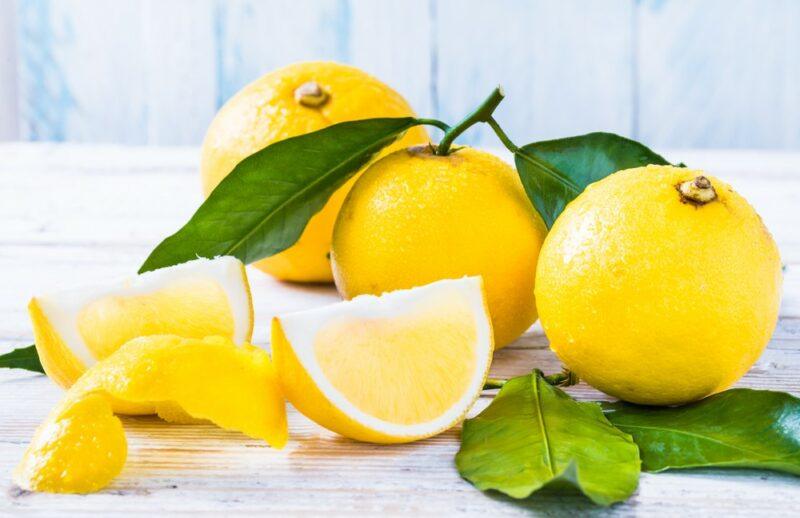 While you've probably never seen bergamot oranges sold in stores, the name should be familiar. Bergamot orange is commonly used to create an essential oil and bergamot is also used to give Earl Gray tea its distinctive flavor.
The fruit itself is roughly the size of an orange, but the coloring has the green to yellow tones that you find with limes rather than lemons. Unlike most of the fruits on this list, bergamot oranges aren't eaten fresh. They are, however, used in some recipes, like syrups, marmalades, and custard.