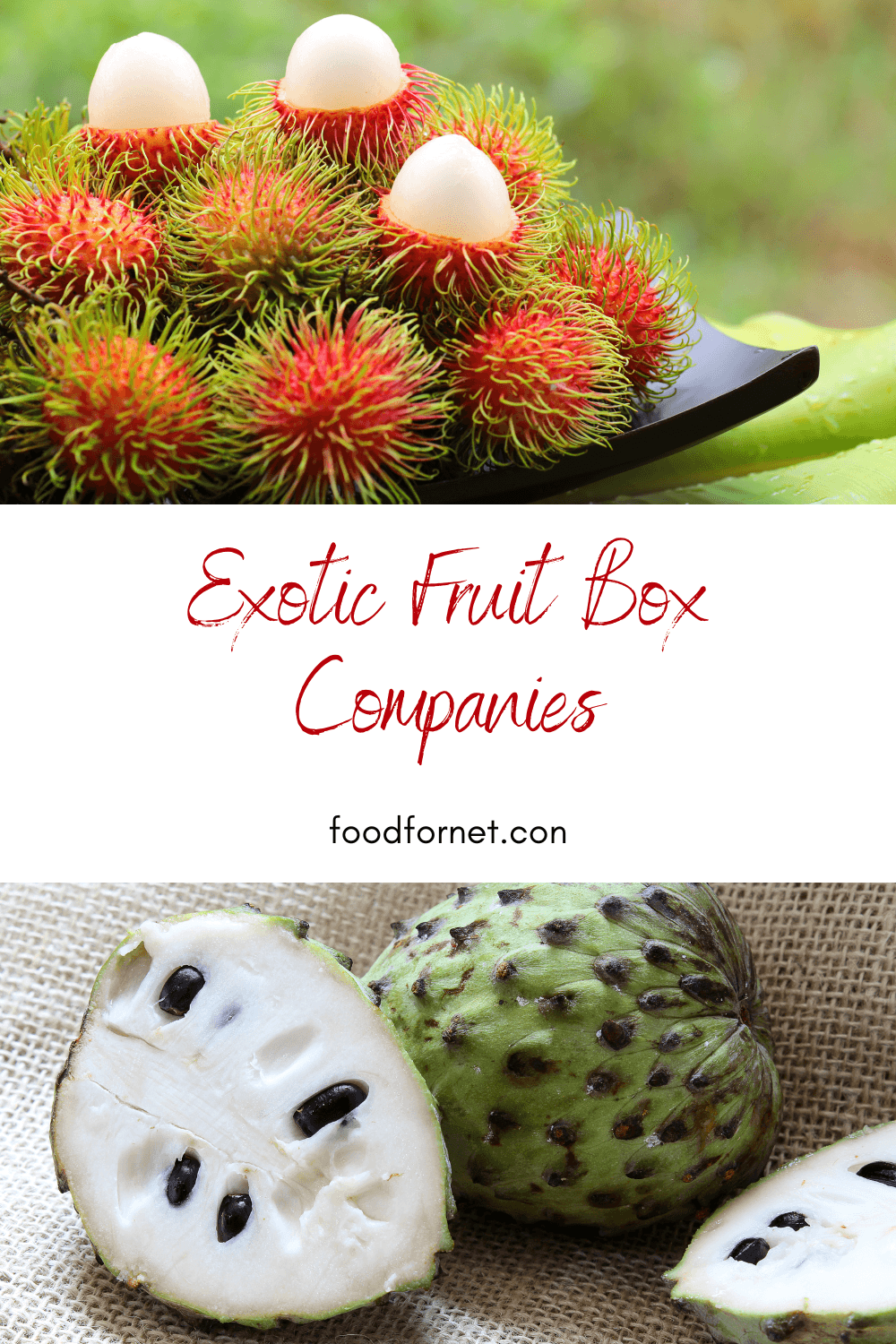 Who doesn't love fresh fruit, especially when it simply turns up at your door? Fruit boxes are a fantastic way to enjoy your fruit, as someone else selects, packs, and ships your fruit. What could be simpler? They're outstanding when you don't have time to visit a local farmer's market or aren't well enough to go out. An exotic fruit box take it a step further, and make the experience even more fun.
But, most boxes focus on regular fruit, like oranges and apples, which can get a little boring. The same is true for fruit of the month clubs. Why not try an exotic fruit box instead? These boxes focus on exotic fruit, giving you the chance to try some new and exciting treats.
There are a few things to consider though.
First, each company varies in how they define exotic fruit. Most use a combination of exotic fruit and tropical fruit, including fruits you'll find in Hawaii. This normally means you'll find some pineapples and mangos in the mix, plus hopefully some truly exotic choices.
You'll also need to think about local restrictions when you order. There are some laws about which fruits can be shipped between state borders. California is particularly tricky here, but many other states also have issues with citrus fruits and some other types.
Some sites may not ship to you if you're in a state with heavy restrictions, while others may modify your order, which could mean you get less exotic fruit than you were expecting. Finally, remember that these boxes are all seasonal. The fruit you receive is influenced by what is currently available, so you won't always get what the image shows.
Now that we're done with all the complexities, let's look at some delicious exotic fruit. That's what you came here for, right?
Delicious Exotic Fruit Boxes
Miami Fruit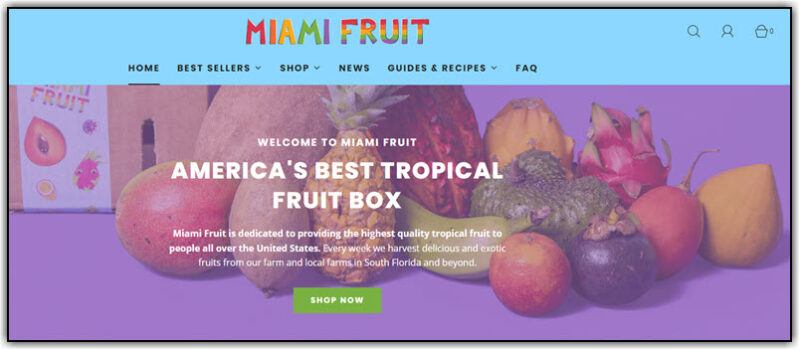 Miami Fruit is consistently popular as a source of exotic and tropical fruit. Photos from customers show the fruit turns up fresh and undamaged, which isn't true for all companies. Some of the fruits are sourced from the United States, particularly South Florida, while others are shipped from overseas.
Miami Fruit doesn't have an exotic fruit box, per se, but they do have a variety box. This focuses on tropical fruits and includes some exotic ones, such as dragon fruit, jackfruit, and black sapote. While the fruit selection changes from season to season, it's always impressive.
You can order a small, large, extra large, or bulk version of the box. These range from 3 to 5 pounds all the way up to 34 to 40 pounds. The larger ones are better value for money, especially once you consider shipping.
However, these boxes aren't a good choice for California residents, as only a fraction of the fruits can be shipped into the state. If you do live in California, Miami Fruit will change the contents of the box so that you can actually receive all the fruit (which dramatically limits the variety).
The Farmers On Wheels


The Farmers on Wheels is a Californian company that sources most of its fresh fruit from small family farms within California. Some products come from Mexico or further afield too, particularly for exotic fruits that aren't found locally.
People living within their local delivery order can order a custom box, which lets them choose the specific fruits and vegetables they want.
Anyone outside the local delivery zone needs to focus on one of the standard boxes instead. These boxes are designed so that the produce retains its quality throughout the shipping process.
The most interesting one is the Exotic Box. This contains 16 pieces of fruit and may include dragon fruit (yellow or red), apple pear, Hawaiian logan fruit, guava, rambutan, and some other more common fruits. The fruits vary based on the season and availability, but you should always get some exotic ones.
Full Moon Fruits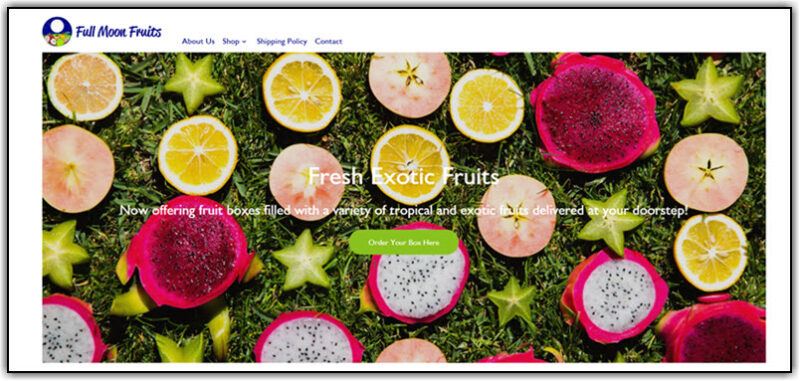 Full Moon Fruits operates out of Los Angeles and typically ships their fruit each Monday. Many of the fruits come from small growers throughout California, while others are sourced internationally, often from Central America.
This is a great site for ordering fruit, as there are so many options.
To start with, you can find boxes with just a single type of exotic fruit, like yellow dragon fruit, quenepas, or mangosteen. Alternatively, you can find mixed boxes, like a Mangosteen, Lychee, Rambutan Trio Box or one that combines three types of dragon fruit.
Then there are the more varied boxes. The simplest is the Love Box, which always contains a pink pineapple, plus a mix of other fruit. You may find longans, kumquats, dragon fruit, pink zebra lemons, and star fruit in there – although the mix varies based on availability.
There's also the Full Moon Fruit Box. This offers a more comprehensive selection of fruit. There are three sizes to choose from: small (7 to 10 lbs.), medium (12 to 15 lbs.), and large (17 to 21 lbs.).
All and all, it's an impressive company, offering a wider range of exotic fruits than most others.
Dragonberry Club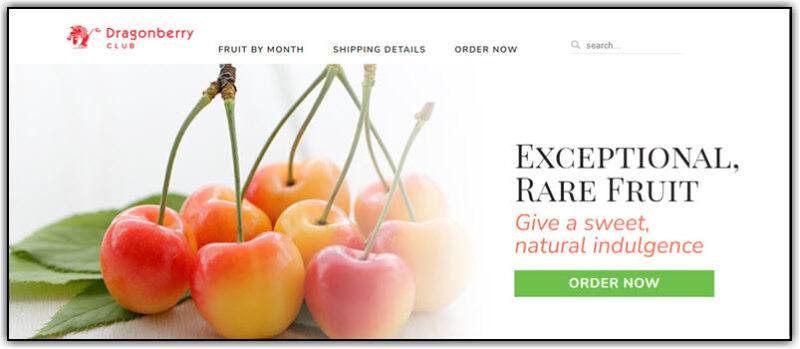 Dragonberry Club is unusual, as they only sell one thing – a fruit club subscription. You can sign up for 3, 6, or 12 months, where each month gives you a different type of fruit.
Some of the fruits are fairly typical, like immature coconuts in April, cherries in July, and apples in September. However, there are more exotic ones too, including pink Hidden Rose apples in November, dragon fruit in February and May, and chocolate persimmons in December.
While the club isn't cheap, it has an excellent reputation. It's also nice to know exactly what you're getting each month, rather than a box that might contain fruit you're interested in.
Melissa's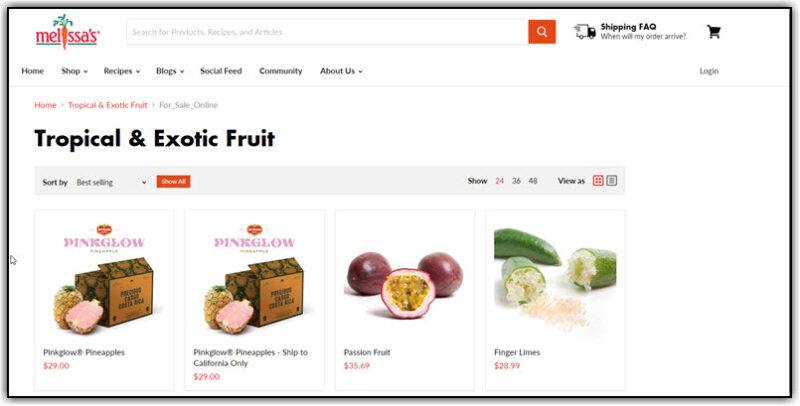 Melissa's is fantastic if you want to order fresh fruit regularly, as they have so many different products (including exotic ones). You can order fruit boxes from the company too, although these are a bit limited.
First, there's the Exotic and Tropical Fruit Sampler Box. This includes some unusual and exotic fruits, like cherimoya, starfruit, and kumquats, plus many more familiar fruits, like mangoes, pomegranates, and persimmons.
There's also a monthly Exotic Fruit Club, which can be joined for 3, 6, or 12 months. While there are some interesting fruits in the mix, this club only ships out one type of fruit each month.
For example, you get baby pineapples in January, cherimoya in April, kiwis in May, and goldenberries in July. As such, some months are much more interesting than others.
Finally, there's an Exotic Centerpiece Basket. This looks fantastic and can include some unusual fruits, plus more familiar additions, like an Asian pear, pomegranates, and kiwis. Of course, the fruit is always subject to availability.
Tropical Fruit Box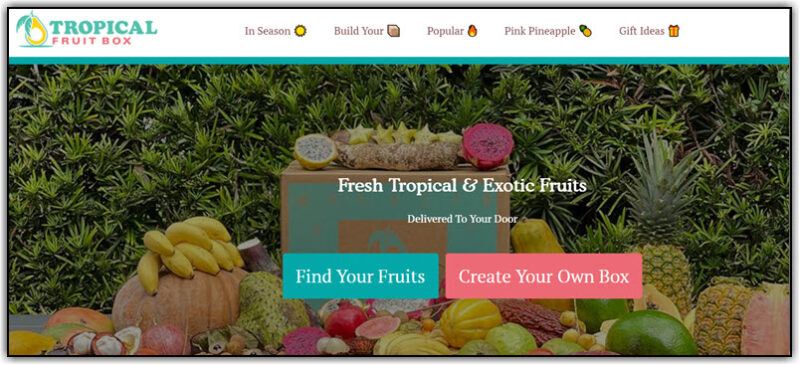 While Tropical Fruit Box focuses on tropical fruit, they don't just offer the familiar and easy to find choices. Instead, their fruit boxes include additions like longans, guineps (Spanish limes), dragon fruit, and mangosteen.
There are multiple boxes to choose from, with different combinations of fruit. The company takes an interesting approach, as they provide details about what is in each box and mark them as sold out when stock is depleted. Most other companies simply have generic exotic fruit boxes, where the fruit is substituted based on what's available.
You can also build your own fruit box through the site – choosing two, three, or four different types of exotic fruit. For example, you can request a box with soursop, mangosteen, star fruit, and red dragon fruit. Few other companies provide this option.
Fruit Hunters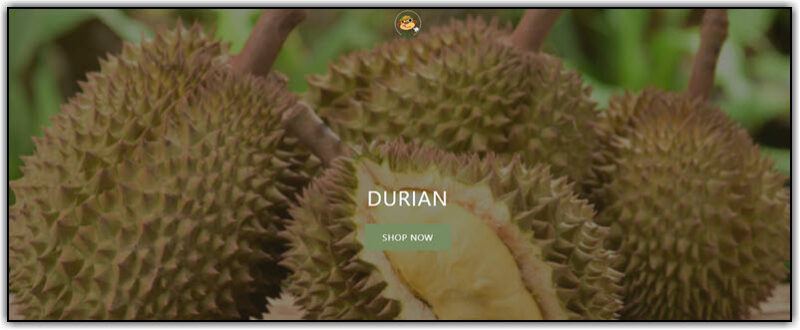 Fruit Hunters is a fairly new entry into the exotic fruit arena. While they have a shorter track history than most other companies, they make up for this with a wide selection of different exotic fruits. It's even possible to order an ice cream bean tree through their site – an option I've never seen before.
They have two types of fruit box. The first is simply a banana variety box, while the other offers a mix of seasonal fruit. The highly seasonal nature means that there are no guarantees about the fruit you'll get. But, there should be some exiting ones in the mix.
The regular version of this subscription contains five to seven pounds of fruit, while the large one goes up to 14 to 16 pounds instead. Both are impressive and delicious. Just be cautious if you're in California, as some of the fruits in the box may not pass customs.
Other Interesting Companies
Harry & David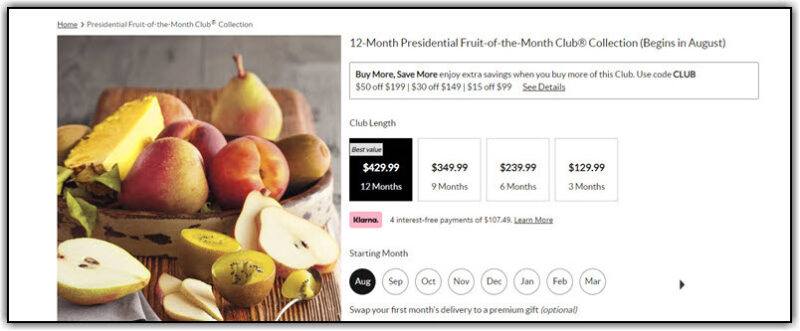 Harry & David is famous for their clubs. They have some stunning options, including fruit clubs, dessert clubs, wine clubs, steak clubs, a meal club, and even a veggie club.
The company doesn't focus on exotic fruits. Instead, most of their clubs simply focus on familiar fruits, like apples, pears, peaches, and strawberries.
The main exception is their Presidential Fruit Club, which sometimes ships exotic fruit. However, we're mostly talking about gold kiwis, persimmons, and pineapples here, rather than anything particularly unusual.
Great Clubs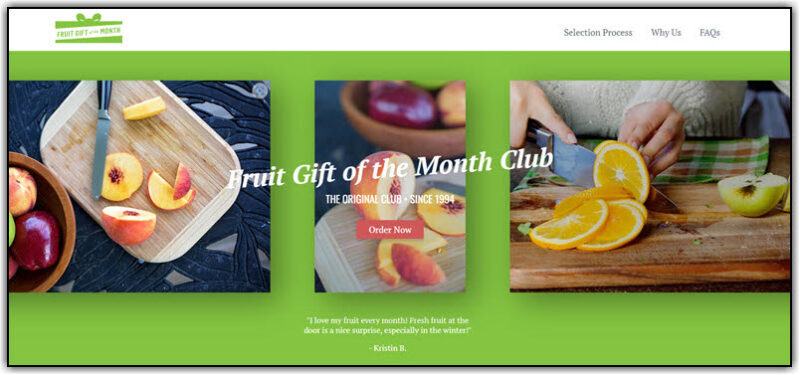 Like Harry & David, Great Clubs provides many different clubs, enough to cater to anyone's needs. Their Fruit Gift of the Month Club is particularly appealing, giving you five pounds of fruit each month.
Interestingly, the subscription doesn't send out a mixed box. Instead, it provides two types of fruit each month, such as tropical kiwi and royal pineapple one month, then Bing cherries and gold pears the next.
While some of these fruits are interesting and could even be called exotic, they're much less exiting than the selections from places like Full Moon Fruits or Tropical Fruit Box.
Exotic Fruit Box
Exotic Fruit Box is a European company that lives up to its name – shipping out boxes of exotic fruit. Their fruit-to-table focus helps ensure the fruit is both fresh and delicious.
From the Exotic Fruit Box site, you can order some mixed boxes of fruit, including an exotic fruit box and a tropical box. There are also combination boxes, like a mangovocado box (mangos + avocados) and papamango (papayas + mangoes).
Or, you can order boxes with just a single type of fruit, like mangosteen or custard apples. Availability varies based on the season and the harvest. Still, there are some interesting fruits, including some that are rare on other sites.
While the boxes are shipped internationally, it isn't clear whether you can order them shipped to the United States. Even if you can, the fruit's quality might deteriorate during the journey – as the company mostly focuses on shipping within Europe.
Braw Eat Raw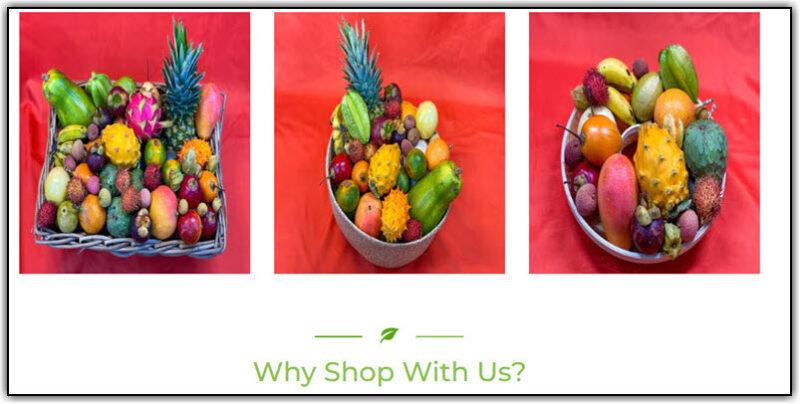 If you live in London, then Braw Eat Raw is worth checking out. The company doesn't just focus on exotic fruits. They also try to include unusual ones whenever they can.
There's also a variety of fruit boxes to choose from including their South East Asia Exotic Fruit Box, Premium Exotic Fruit Box, Tropical Exotic Fruit Box, and Colombian Exotic Fruit Box. Some of these come in different sizes as well.
However, Braw Eat Raw only delivers to London addresses.
Amazon Boxes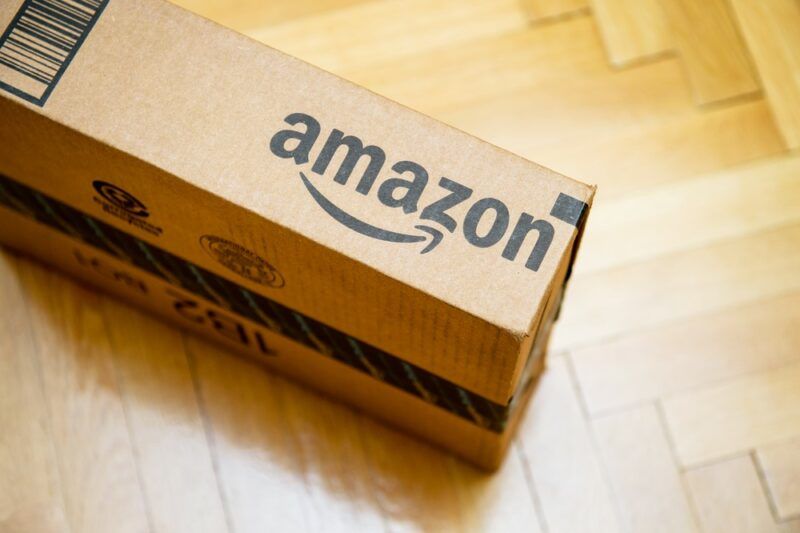 Finally, let's talk about Amazon. The platform hosts a surprising number of gift boxes these days, including some exotic fruit boxes (like this one).
The images and descriptions often make these boxes sound amazing. It's important to be careful though, as quality can vary dramatically.
For example, at the time of writing, 33% of reviewers gave the linked box five stars, while 30% gave it one star. That's a concerning pattern. It suggests that you might get a good box, but could easily get something awful instead.
Personally, I'd give Amazon a miss. Stick with sites like Miami Fruits and Melissa's, where you can learn about the people behind the boxes and their values. If you are going to take the Amazon route, then pay close attention to the reviews. This reduces the risk of getting a nasty surprise.