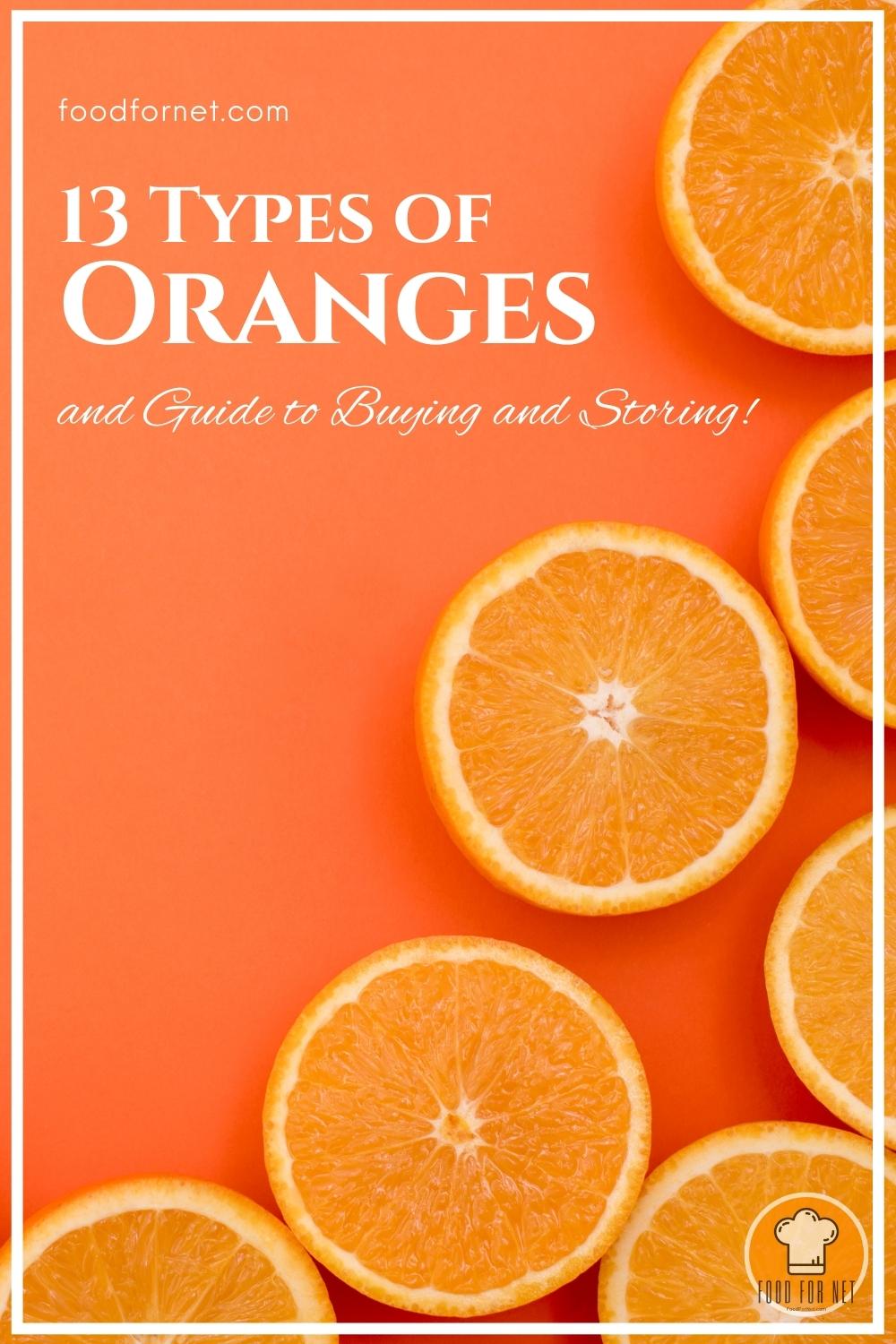 Orange is one of the most popular fruits in the world. And whatever type of orange you prefer or whether you enjoy yours as juice with your breakfast, as a refreshing addition to your salads, as an interesting flavor agent when cooking, or simply as snacks – that sweet, tart, and orangey taste is always a welcome treat. There are many different types of oranges and they come in different sizes, colors, skin textures, and unique flavors as well.
Some are favored for their distinctive qualities, for instance, there are those who particularly favored navel oranges because they're seedless!
Oranges are particularly known for their vitamin C content, but it's actually also a good source of fiber, folate, calcium, potassium, and vitamin B1. Oranges are also excellent sources of flavonoids which we can definitely count on for their antioxidant properties.
Aside from its juice that can be used for juicing and for making smoothies, its peel can also be used in making tea, infusing flavor, and even in cleaning – for instance, in removing water spots and in eliminating odors. Pretty cool, right? Actually, the orange flavor is undeniably so adored that it's also used not just in flavoring cocktails but as well as in making liquors!
So, if you're feeling inspired to create some orange-based or orange-flavored drinks, dishes, or what have you, have a look at this list first of the different types of oranges. See which ones are you already familiar with and which ones you'd be interested to try the next time you need some oranges in the kitchen.
Types of Oranges
Bergamot orange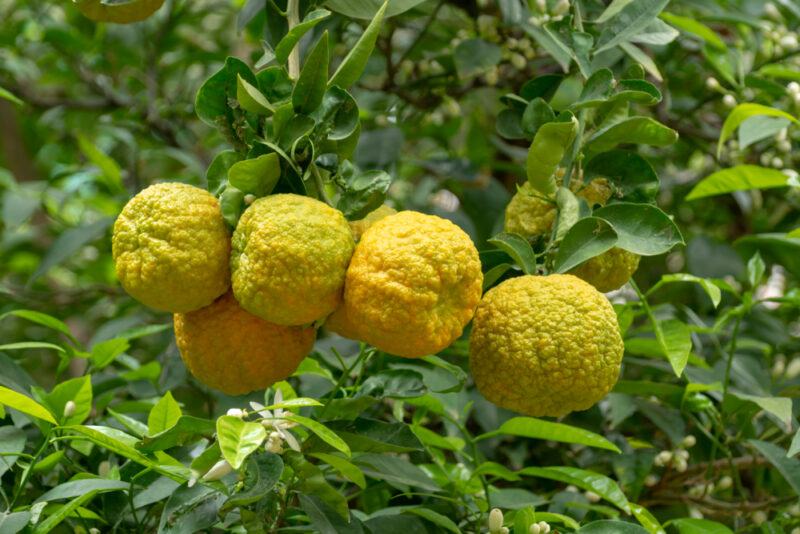 Although bergamot orange comes in the size of an orange, it looks more like a lemon than your usual orange. Its color is yellow or green which basically depends on how ripe the fruit is. The flesh is somewhat greenish-yellow and is moderately soft. It has a somewhat egg shape with a slightly rough and pebbled texture.
Bergamot is likely a hybrid between lemon and bitter orange which is quite evident with its sharp citrus flavor with a unique bitter and sour taste. It's usually used in making jams, vinaigrettes, cocktails, or when baking sweets.
Bitter orange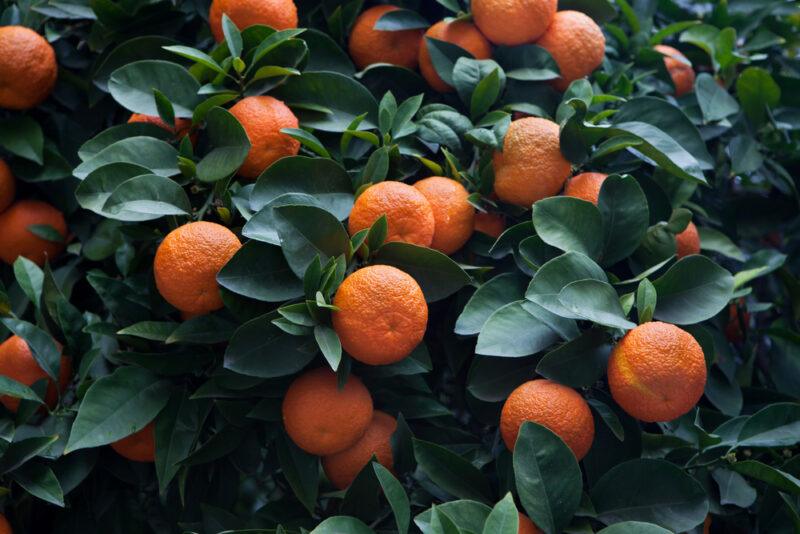 Bitter orange, also called Seville orange or sour orange, grows from 7 to 9 centimeters in diameter. That's considered small to medium in size. These oranges come in yellow-orange color with round or oblate shape and rough dimpled texture.
Bitter orange is somewhat a cross between a pomelo and mandarin orange or grapefruit. It has a very noticeable sour taste with a slightly bitter note and a hint of sweetness. Its juice is great for making sauces, dressings, marinades, and flavoring refreshing drinks.
Blood orange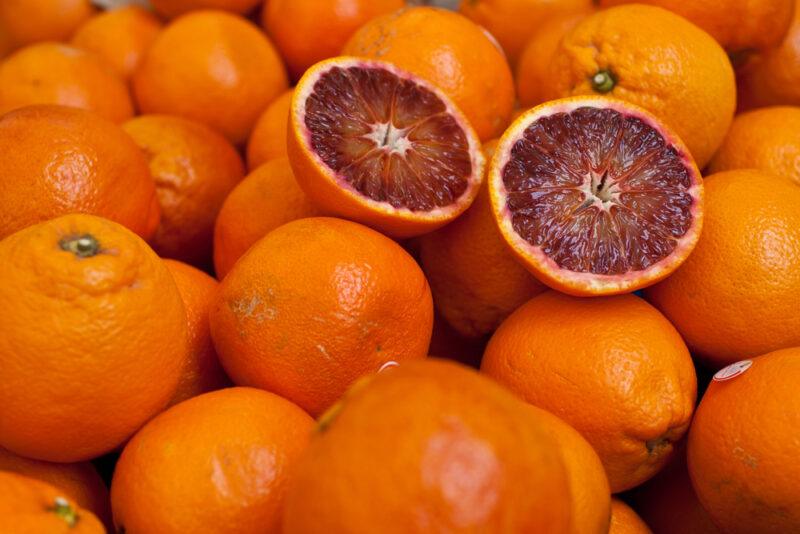 Blood orange is particularly known for its blood-colored flesh, hence the name. It's also sometimes called raspberry orange. On average, its size ranges from 7 to 10 centimeters. Blood oranges come in globular or round shapes with a bright orange color.
Blood orange is a natural mutation between pomelo and tangerine. Its flavor can be compared to that of navel oranges only with a more pronounced tartness and floral notes. It's generally sweeter and less acidic than most oranges. Aside from juicing, blood oranges are also good for flavoring sweet and savory dishes as well as for beautiful garnishing.
Cara cara orange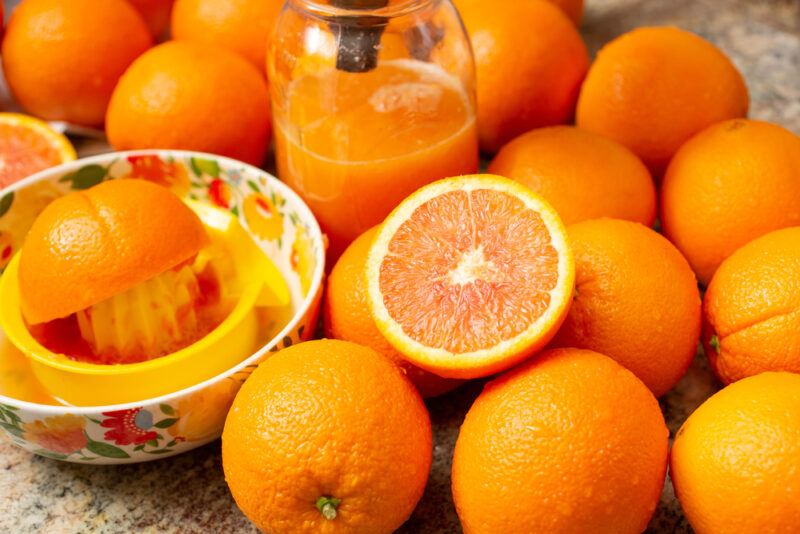 Cara cara oranges are considered medium to large in size just like blood oranges. It comes in a round shape and a bright orange color. Its flesh is however colored pinkish-red which is quite similar to pink grapefruit.
Cara cara orange comes from the same winter cultivar that includes blood oranges, navel oranges, and Valencia oranges. These oranges are known for their sweet flavor which is also noticeably less acidic than other oranges. In addition to juicing, cara cara oranges are also great for snacking, fresh addition to salads and desserts, and in making sauces.
Clementines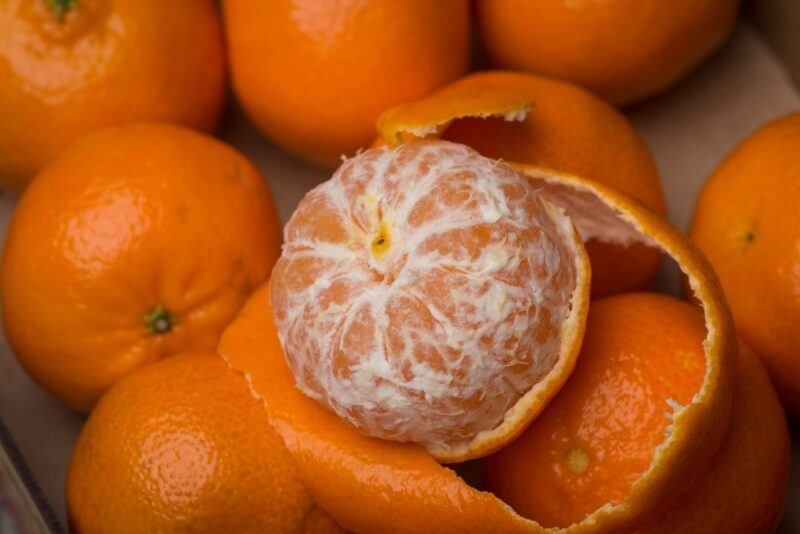 Clementines come in small sizes, only averaging 2 inches or about 5 centimeters in diameter. They come in bright orange color and thin, bright, smooth skin that is particularly easy to peel. They are also typically seedless.
Clementine is a hybrid of sweet oranges and mandarin. These little oranges are known for their sweetness. They're great for snacking or for pairing with meals. Try topping your oatmeal with clementines!
Hamlin orange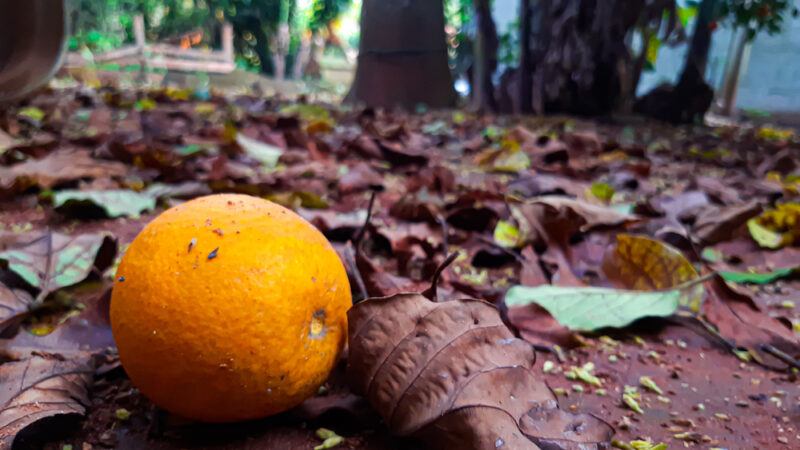 Hamlin orange grows to about 7.5 centimeters in diameter or about the size of a baseball. It comes in dark yellow to orange color, round shape, and thin smooth skin. This orange variety is particularly known for being a cold-tolerant tree compared to other sweet oranges.
Hamlin oranges are the product of a chance seedling in 1879 by A.G. Hamlin and became really popular after the great Florida freeze which occur from 1894 to 1895 because remember, this variety of orange really does well in cold! Hamlin oranges are good for juicing or for snacking.
Jaffa orange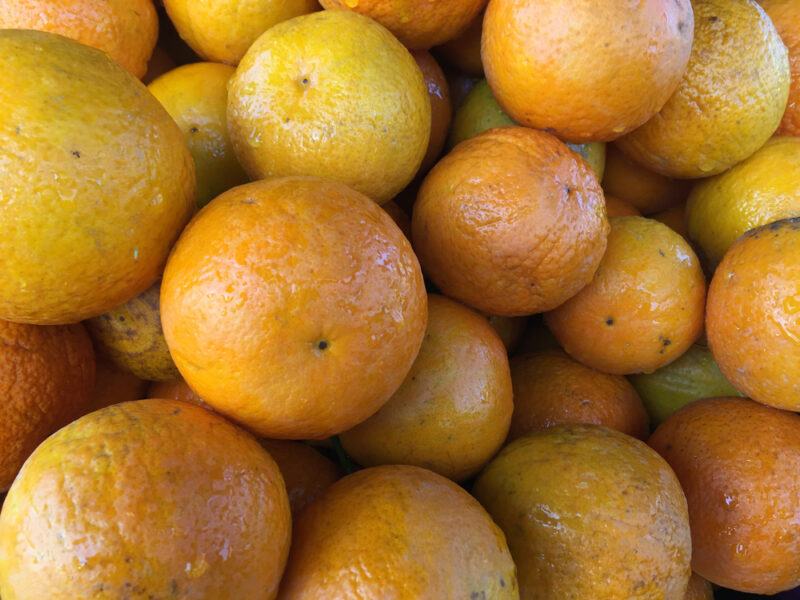 Jaffa orange, also known as Shamouti orange, is developed in Ottoman Palestine. It comes in medium sizes, oval shape, deep orange color, and thick skin. This thick exterior makes these oranges suitable for export.
Jaffa orange was developed from sweet orange and is practically seedless. They have a sweet and refreshing taste making them perfect for juicing. They'll make for a great addition, too, in a green salad or fruit salad. Jaffa orange can of course be enjoyed as is as well for snacking.
Lima orange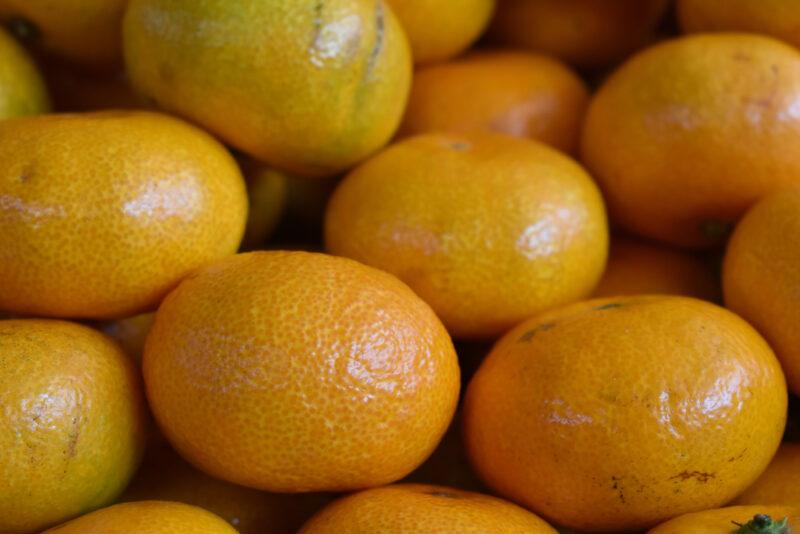 Lima orange, also called sweet orange or acid-less orange, grows to about 6 to 8 centimeters in diameter. It has a thick and leathery skin, a somewhat symmetrical shape, and with bright orange color. This orange variety is one of the 3 non-acid orange varieties found and grown in Brazil.
Lima oranges are particularly known for their extremely sweet taste without the usual acidity found in most oranges. This orange variety is very juicy so it's perfect for juicing. However, because of its low acidity, it has a short shelf life as well.
Mandarin orange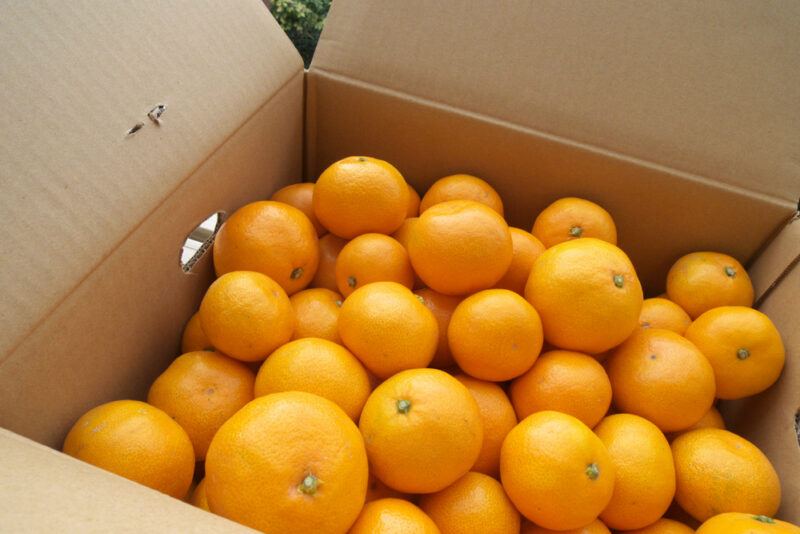 Mandarins are generally smaller than oranges and are considered medium-sized oranges, about 6 to 7 centimeters in diameter. It comes in oblate shape, with thin and loose pebbled skin, and color that ranges from orange to yellow-orange, to red-orange.
Mandarin oranges taste noticeably sweeter and less acidic than your average oranges. They're great for snacking but of course, you can use them in salads, in savory dishes, and even in making desserts.
Navel orange

Navel oranges are medium to large in size that grows between 6 and 10 centimeters in diameter. The name is actually because of the underdeveloped fruit that can be seen outside the fruit that resembles a human navel. It comes in globular to a slightly oval shape, orange color, and thick skin.
The navel-like indentation in navel oranges is actually a result of a mutation. These oranges are also seedless and have a sweet and slightly acidic taste. It's also noticeably aromatic. And although they're great for juicing, navel oranges are also perfect for snacking or for salad additions in the form of segments or orange bits.
Tangelo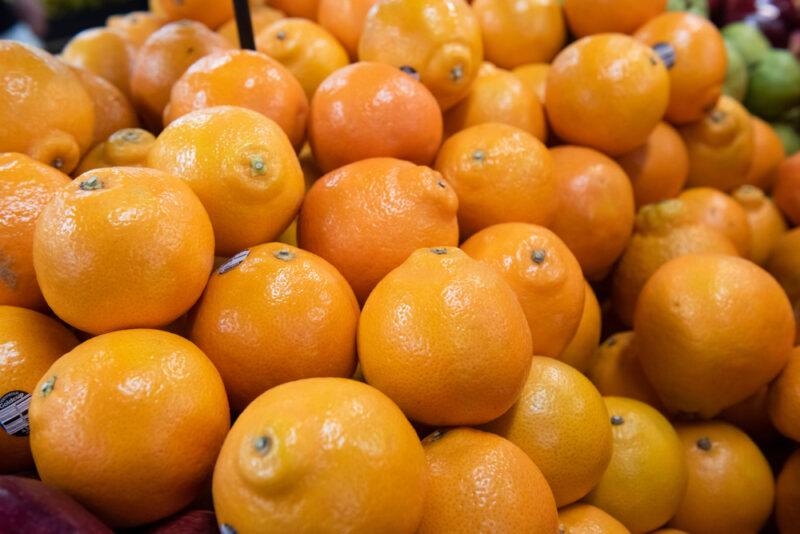 Tangelo grows up to between 7 and 7.5 centimeters in diameter. It comes in a somewhat oval shape with a protruding top where the stem originally connects giving it what appears to be a small neck. It comes in bright and reddish-orange color, and smooth to slightly bumpy loose skin.
Tangelo is a hybrid of tangerines and pomelo so there is a noticeable sweetness commonly found in tangerines and the tartness and tanginess that is common to pomelos. They're great for juicing and would make for an absolutely tasty and nutritious snack as well. Its rind can also be used for zesting.
Tangerine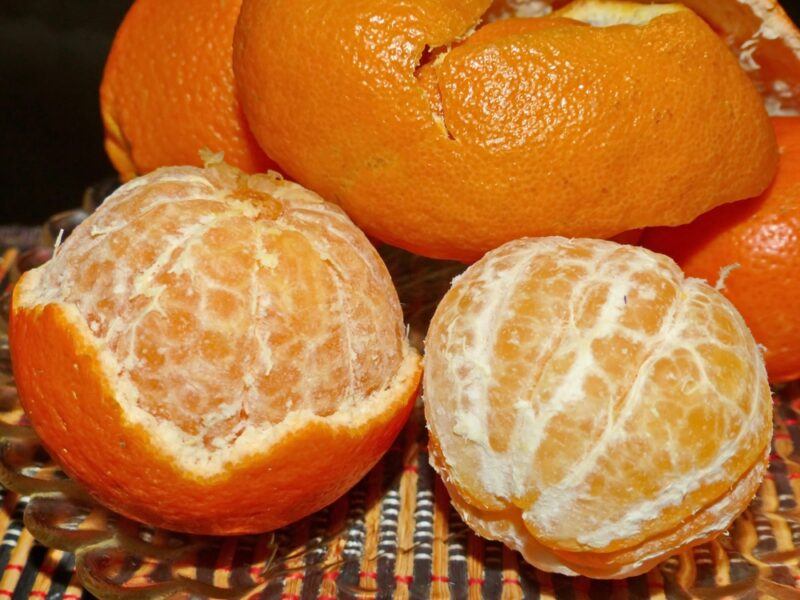 Tangerine is a small to medium-sized orange and averages about 5 centimeters in diameter. These oranges come in an oval shape, dark reddish-orange color, and pebbly skin that is particularly easy to peel.
Tangerine, aside from the fact that it's easy to peel also tastes sweet and is very juicy, making this orange perfect for snacking. Compared to mandarins, tangerines are tarter but it's less sour and is actually sweeter compared to other oranges.
Valencia orange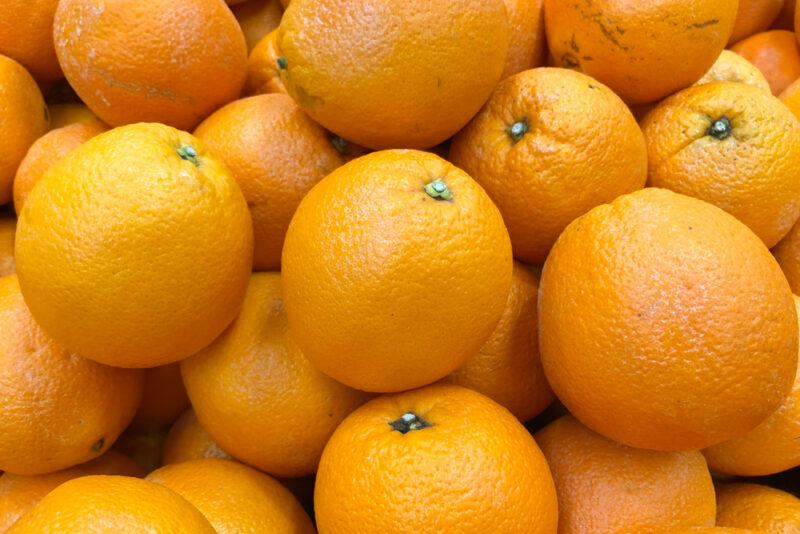 Valencia oranges grow from 7 to 8 centimeters in diameter and are considered medium to large in size. They come in globular to an oval shape, golden-orange color, and with medium to thin slightly leathery skin. You might find Valencia oranges with a green tinge, this doesn't necessarily mean that it's unripe, it can easily be due to exposure to more sunlight during warmer seasons.
Valencia oranges are favored for their perfectly balanced sweet and tart taste aside from the fact of course that it's extremely juicy. And because the compound that makes orange juice taste bitter is found in its seeds, the juice from Valencia oranges can be stored for a longer period of time.
Guide to Buying and Storing Oranges
Now that you have a pretty good idea of the different types of oranges, here are a few quick guides to buying the best and freshest out there. With some tips on how you can properly store them back at home.
Have a good feel. Yes, give those oranges an ever so lightly gentle squeeze – it should be firm to the touch and heavy. If it feels somewhat spongy, especially when there are only spots that are particularly soft – more likely than not, that orange has already taken quite a beating (dropped or rolled over or got squished by heavier objects). If it feels light, then it's probably already dry. Remember, the heavier it is the more juice there is!
Take a good whiff. Simply because you can actually smell the juice right off its skin! Well, not literally, but you should be able to smell a fresh and pleasant slight citrusy smell. If it smells somewhat sour or musty, or worst moldy, then it's best to just leave it – let nature takes its course because at this point it's practically beyond saving.
What about the color? Well, while of course, you want your orange to have that bright orange color, unfortunately, that alone is not a good deciding factor when choosing the freshest or best ones. For one there are oranges that are artificially colored. Yes, I know right? So, unless, you're going for organic brands or those grown in California and Arizona where Citrus Red #2 (the artificial dye certified by FDA) is not allowed, then don't be too quick to grab one just because it looks pretty!
Keep them at room temperature. You can simply arrange them in a basket or fruit bowl and place them on the table, kitchen island, or wherever in the house you want to add some color! Because yes, they're not just refreshing to drink and delicious to eat, they're pretty to look at, too. You have about one week to accentuate your house with its pretty color before your orange starts going bad.
Or store them in the fridge. If you're not into all that home decorating thingy and would rather want to keep the kitchen all neat and tidy, then simply store them in your fridge. They will actually last longer, about two weeks! However, if you want to squeeze the most out of its juice, then remember to take them earlier out of the fridge to give them time to warm up at room temperature. That way, you'll be able to extract more juice from it.