Orange liqueur is a title that covers a wide range of distilled spirits flavored with orange. Some use a grain base while others use an actual liquor, such as brandy. Either way, most are sweet and there are many to choose from. They are most widely produced in the Netherlands, the Caribbean, Italy, and France.
Because there are so many different types, recipes may list something specific such as triple sec or curacao. More general recipes may simply call for "orange liqueur" and leave it up to you. Either way, the best orange liqueur is sweet with a balanced flavor. They're a common ingredient in cocktails, particularly fruity cocktails, and can be taken as a shot. Any full-service bar should have some on hand as it's the most-used liqueur.
Most orange liqueurs get their flavor from either dried orange peels or essential oils, though there are some exceptions. Though most orange liqueurs are sweet, the flavors will vary based on the specific oranges used, or if there's a combination.
Some brands of orange liqueur like to go against the grain a little and create a bitter orange liqueur instead of sweet. Others add additional things like herbs, spices, or even artificial flavors to create the liqueur they want.
While there are plenty of orange liqueurs to pick from, the best of the best are largely undisputed.
The Best Orange Liqueur
1. Cointreau Triple Sec Liqueur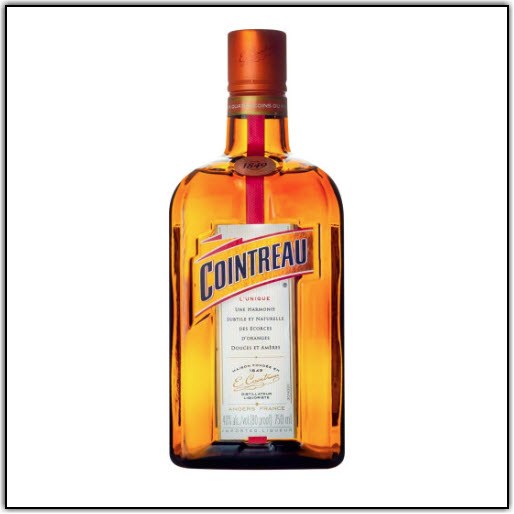 Cointreau has made quite a name for themselves over the years, with their vast collection of spirits garnering more than 500 awards since their inception in 1849 – right in the middle of the French Revolution.
The first liqueur in the collection was a wild cherry liqueur which quickly led to many other flavors like strawberry, plum, and regular cherry. The orange liqueur was added in 1857, shortly after the founder's brother joined the business. While they have been successful overall, it's their Triple Sec Liqueur that put them on the map, and now orange liqueur is their main focus.
The company is currently run by the sixth generation of the original family, celebrating 170 years in 2019.
This triple sec is versatile as it is flavorful. It works as an aperitif or digestif while also adding depth, flavor, and zest to many cocktails. The aroma is fresh, fruity, and floral with strong notes of orange zest. The palate is sweet with an intense orange flavor that adds strong notes of citrus to any cocktail.
2. Grand Marnier Orange Liqueur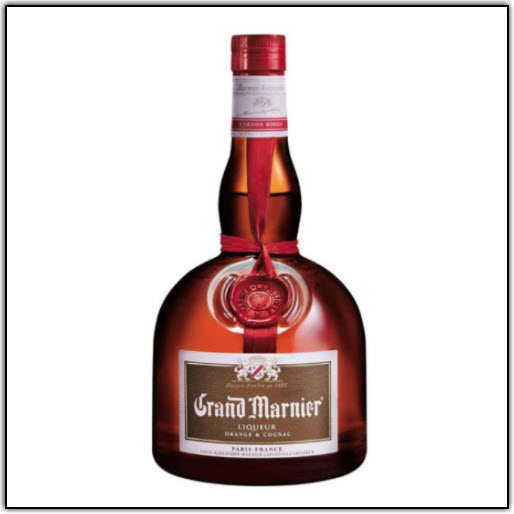 Grand Marnier Orange Liqueur is another classic in the category. It's often pitted against Cointreau, with many ongoing debates about which is better. The reality is that they're both great and which one you use comes down to preference and intention.
This one is made with 51% cognac and 49% orange distillate. The distillate is made from Bigaradia citrus oranges which are harvested and the peels are sun-dried. Once dried, they macerate for ten days in neutral alcohol before being distilled. They are blended with the cognac at this point.
Once blended, the mixture is aged in large oak vats for one to six months. This particular expression was first created back in 1880 and originally named Curacao Marnier. The name was changed after so many of the founder/creator's friends called it grand.
The aroma is simple with strong vanilla cognac nuances and a hint of candied zest. The palate follows with strong notes of bitter orange with further notes of toffee and hazelnut followed by a long, balanced finish.
3. Solerno Blood Orange Liqueur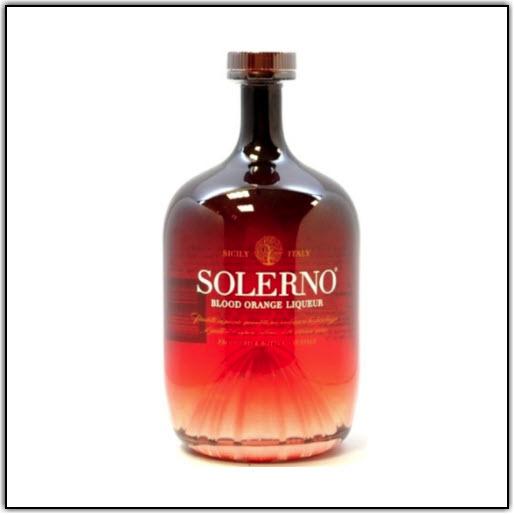 Hailing from Italy, this Blood Orange Liqueur is made with macerated blood oranges harvested directly from orchards in Sicily. The drink is made in small batches that feature a three-stage distillation process using copper alembic stills. The citrus distillates are infused with real, pulped blood oranges to lend a strong, bright profile featuring strong orange and notes of lemon.
The aroma is bold and powerful with a strong sense of the blood oranges followed by a slightly more complex palate. The flavor is well-rounded. It's heavy on the orange for sure, with plenty of sweetness to balance out the tangy acidity.
There's no doubt it's a unique expression, lending itself well to fun, obscure cocktails that are just as bold in appearance as they are in flavor. You can wow your guests with beautiful, bold drinks, or add it to some more traditional cocktails for a little extra zest.
4. Pierre Ferrand Dry Curacao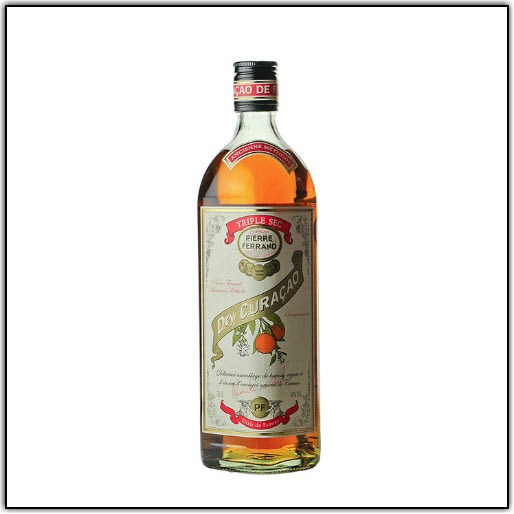 Pierre Ferrand Dry Curacao is based on recipes that date back to the 1800s. It's meant to be a recreation of the dry and complex orange liqueurs used by the bartending pioneers in the 19th century.
The drinks' creator consulted a cocktail historian to perfect his creation. The result is a drink made from macerating bitter curacao orange peels and adding vanilla, prunes, sweet oranges, lemon peels, and many other ingredients. The complex medley is macerated in unaged brandy before being re-distilled and blended with cognac and aged brandy.
After all this, it's finally matured in oak casks. The final result is a complex, bittersweet drink with a strong natural orange flavor that's accented with notes of vanilla, herbs, spices, and a few floral notes.
The aroma opens with lemon zest and mandarin with several other fruits following. The finish is long with enlivening spices and a lingering orange aftertaste.
5. Luxardo Triple Sec Orange Liqueur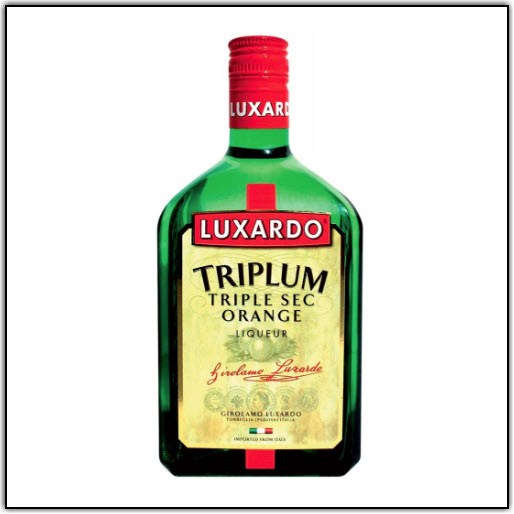 Luxardo Triple Sec Orange Liqueur is another complex one. It's distilled from the peels of three different oranges – sweet oranges, bitter curacao oranges, and mandarins. This offers a delicate balance of sweetness, bitterness, and spice.
It's another one that's based on an old recipe from the 19th century. The drink is double-distilled with many additional ingredients being added for a more complex flavor. This includes orange flowers, vervain, and pennyroyal – things not often found elsewhere.
Luxardo is a family-owned company, currently being run by fifth, sixth, and seventh-generation family members. The original distillery was opened in 1821 and soon earned a certificate from the Governor of Austria, commending them for their quality. Today, they're located in Northeast Italy.
The aroma offers a strong sense of orange with several different spices in the background. The palate is dry and offers a good balance of sweetness, zesty, and bitterness, all balanced perfectly by the notes of spice.
Different Types of Orange Liqueur

While there are many ways to make an orange liqueur, there are three main types: triple sec, curacao, and brandy-based. Some recipes may call for a specific type of orange liqueur, in which case they'll likely list one of these.
If there's no specific requirement, it's up to you to decide. If this is the case, try each type of orange liqueur to see which one you like best, and go from there.
Curacao
Pronounced kurra-sow, this is the oldest known style of orange liqueur. It originated in the Caribbean island also called Curacao. The theory is that the Spanish planted orange trees on the island that were actually quite bitter and tasted better after drying.
From this discovery came the idea to flavor liquor with the dried peels. The first company to officially produce the drink on a commercial scale was Bols. Many classic cocktail recipes call for this orange liqueur specifically.
It was around the turn of the 20th century when companies started producing other curacao liqueurs of different colors and flavors, but orange remained the most popular.
Triple Sec
Triple sec is the French version of curacao. Sec means dry in French, so triple secs are the driest of the orange liqueurs. The addition of "triple" to the name suggests a triple-distilled liquor for the base of the drink. It's also thought to simply mean the drink is "triple dry."
Either way, two companies claim to have produced the first triple sec: Cointreau and Combier. Cointreau is among the most well-known orange liqueurs and is also among the most premium.
While it's a great addition to many cocktails, Cointreau is one of the only triple secs that are sippable on their own – most others are much lower quality and are reserved solely for mixing.
Triple sec orange liqueur is often clear, though some may have a light golden color.
Brandy-Based
While many liqueur brands have begun using a variety of things as the base of their drink, some have stuck to tradition and use brandy or even cognac. Grand Marnier is a well-known and respected brand of French liqueur that uses cognac.
This liqueur is often preferred by bartenders as it's high-quality and can be sipped neat or taken as a shot, while also doing well in many cocktails.
Others
There are a few other, lesser-known, more specific types of orange liqueur also in circulation:
O3: A premium orange liqueur used for cocktails, it's flavored with the essential oil of Brazillian pera oranges and bottled at 80 proof.
Solerno Blood Orange Liqueur: Produced only in Sicily using a triple-distillation process with whole sanguinello blood oranges, blood orange peels, and Sicilian lemons.
Borducan: Similar to triple sec but not actually a triple sec. It has a bolder orange flavor and is accented with saffron and alpine herbs. It's produced in Northern Italy and is bottled at 70 proof.
Aperol: Bright orange with a bitter flavor. It's produced in Italy and infused with both sweet and bitter oranges with a special blend of roots and herbs. It's good for simpler cocktails and is bottled at 22 proof.