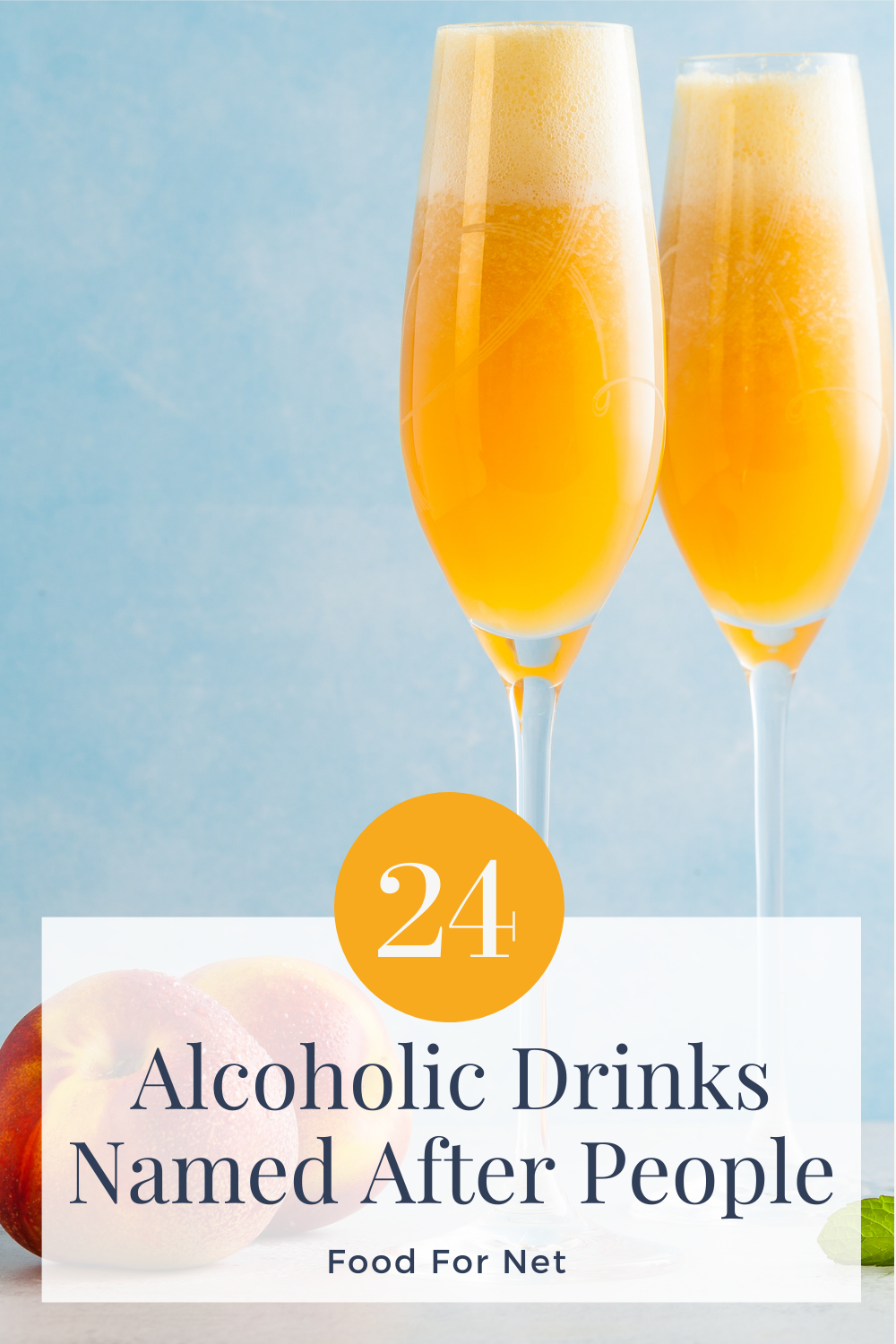 Have you ever wondered where the name of your cocktail comes from? There are countless answers to that question, but in many cases, the name of your cocktail comes from a real person. That's why, in this post, we're taking a close look at drinks named after people.
After all, there's something quite special about knowing some of the history behind your drink. This list will also give you the chance to try out some new cocktails, as while some of the cocktails we're talking about are famous, others are much more obscure.
For many of these drinks, like the Ginger Rogers, there's little doubt about where the name came from. Sometimes the drink's namesake even enjoyed the cocktail themselves. In other cases, figuring out the origin of the name is trickier. Still, that just makes the cocktail even more interesting.
If you want to learn more about cocktails, then we have other lists that you can check out too, like a collection of two-ingredient cocktails and some evening cocktails. You could even turn to a cocktail of the month club for inspiration.
Drinks Named After People
Mary Pickford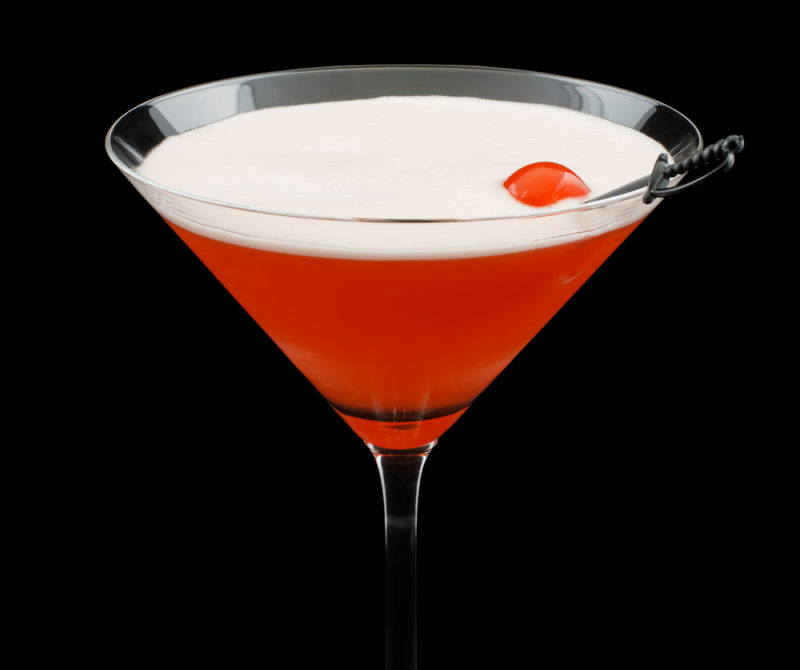 This cocktail was developed during prohibition and named after the silent movie star of the same name.
The drink is delightfully complex, relying on maraschino liqueur, grenadine, pineapple juice, and white rum as the main ingredients. While the ingredients can make the cocktail sound nice and light, having a few of them will still pack a notable punch.
It also has a fantastic color, making it stand out whenever you order it.
Jean Harlow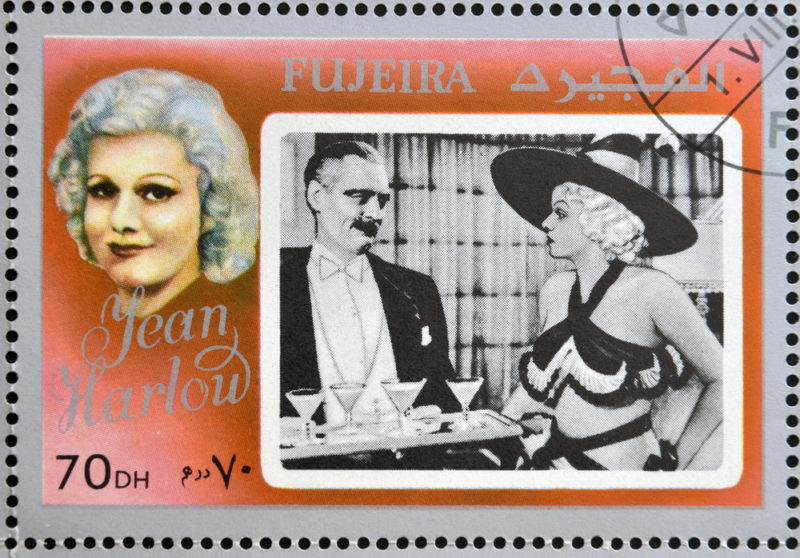 Here's another cocktail that's named for a Hollywood starlet. It's also a surprisingly strong cocktail, as it simply relies on equal measures of light rum and sweet vermouth, garnished with a lemon peel.
This cocktail is a great reminder that so-called girly cocktails are often much stronger than their masculine counterparts. And, in cases like these, the name of the cocktail tells you very little about what you can expect from it.
Bellini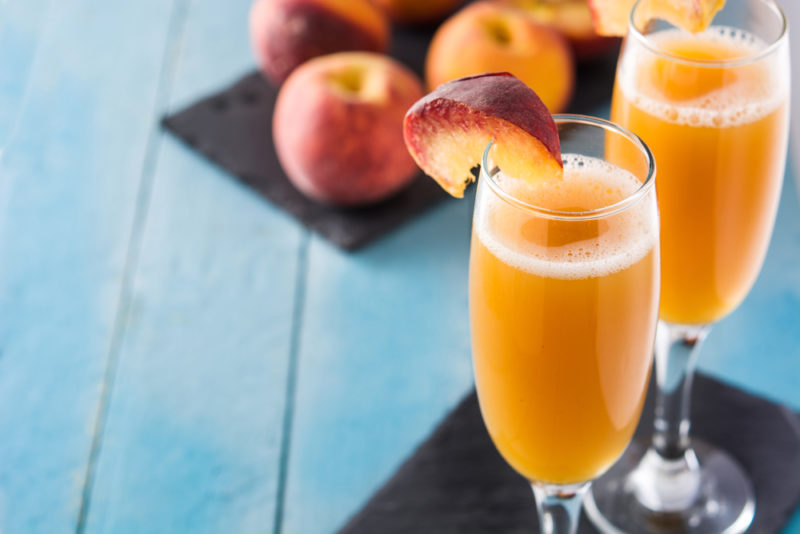 The bellini remains an incredibly popular and well-known cocktail. It was developed in the famous Harry's Bar in Venice, sometime around the 1930s to 1940s.
The cocktail is easy to make, as it relies on just two ingredients. You start with white peach puree at the bottom of the glass and then top it up with chilled prosecco. You could substitute for another sparkling white wine for a similar effect.
Some versions of the cocktail are a little more complicated. For example, one recipe uses peach nectar, peach schnapps, lemon juice, and dry champagne.
You also have the option of making the cocktail in a blender with crushed ice, to create a delicious summer refresher.
Despite being created in the 1930s or 1940s, the cocktail was named for Giovanni Bellini, a famous Italian painter. The name was chosen because the hue of the cocktail remaindered the cocktail creator, Giuseppe Cipriani, of the color from one of Bellini's paintings.
John Daly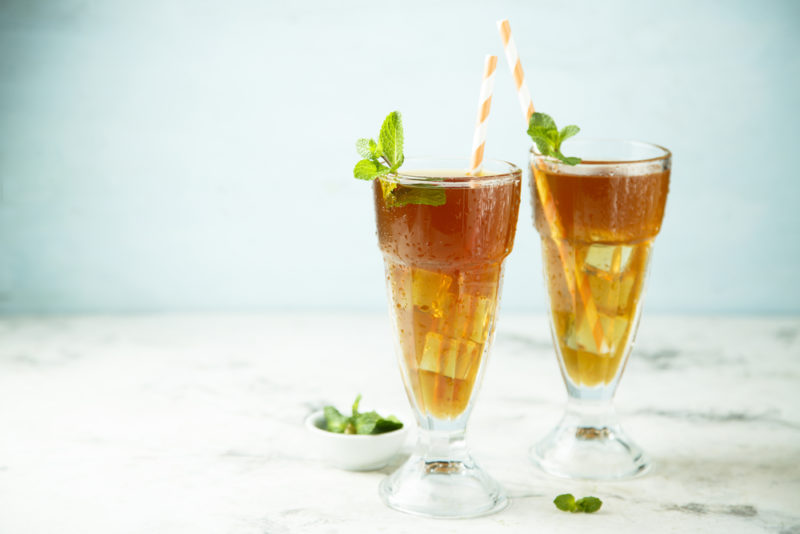 This is one of the most famous alcoholic cocktails that is named for someone and it comes from a non-alcoholic cocktail that follows a similar naming pattern. Arnold Palmer is the non-alcoholic version and simply relies on equal measures of lemonade and iced tea.
The Arnold Palmer is named for the pro golfer of the same name while, you guessed it, the John Daly cocktail is likewise named for a pro golfer. The drink still relies on lemonade and iced tea, but this time some vodka is added as well.
Some versions of the John Daly cocktail add a little triple sec into the mix too. This makes the flavor profile a little more complex, but it isn't strictly necessary.
The cocktail wasn't just named after the man either. John Daly himself regularly consumed this refreshing adult cocktail, which might have helped to make it so popular.
The Cointreau Teese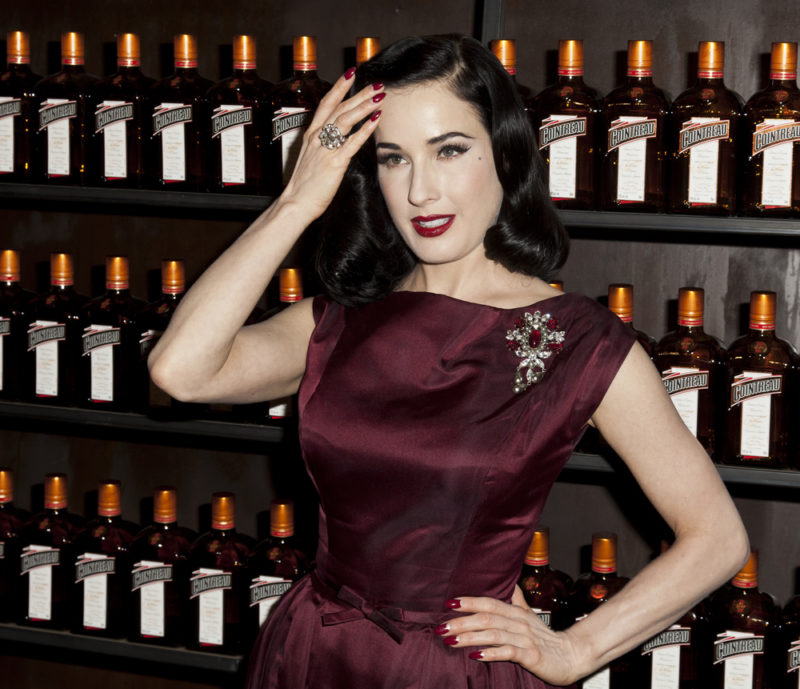 The purple color of this drink is certain to grab attention, along with how it is normally served with a violet as a garnish on the rim. The drink's namesake was Dita Von Teese, a prominent burlesque performer that is often known as the Queen of Burlesque. She is even said to have invented the drink, which is a step beyond most of the others on this list.
If you're planning to try the cocktail at home, you'll need Cointreau, lemon juice, apple juice, and monin violet syrup. You just need to shake the ingredients together over ice, then strain into a cocktail glass. Cointreau is the main alcohol in the drink, so the ABV ends up lower than many other cocktails.
The monin violet syrup is the hardest ingredient to find and many bars won't have it in stock. Still, this syrup is what gives the drink its distinctive coloring, so you really can't skip it.
Tomb Raider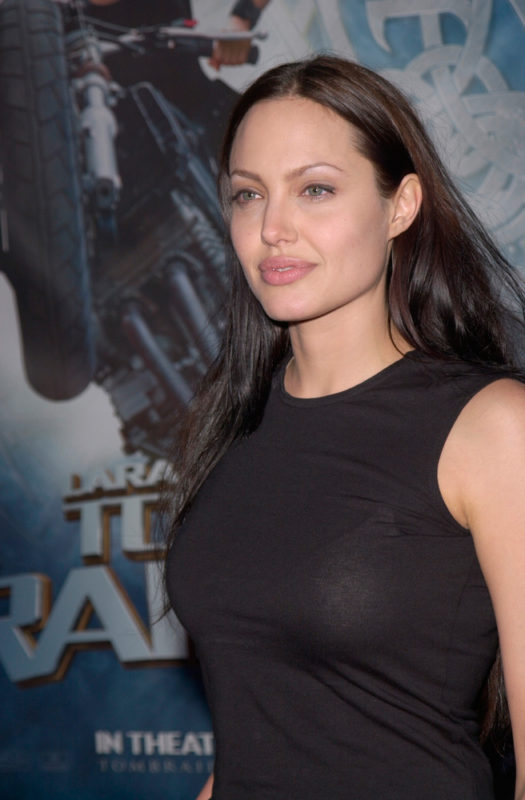 Tomb Raider might be the name of a video game and movie franchise, along with the nickname of the fictional character Lara Croft, but this cocktail was named in honor of Angelina Jolie, so it squeezes onto the list.
The cocktail itself was created in Cambodia at a restaurant called Red Piano. Angelina Jolie was in Cambodia filming the Tomb Raider movie at the time and the drink has remained an attraction from that point on.
You could try the cocktail at home too. It relies on half an ounce of vodka, 1.5 ounces of Malibu rum, three ounces of pineapple juice, and a little soda water. This creates a tropical cocktail that goes down a treat.
A simpler variation of the cocktail uses one part vodka, one part rum, and one part pineapple juice. This version ends up being quite a bit stronger, which could be a good thing, depending on the context.
Ginger Rogers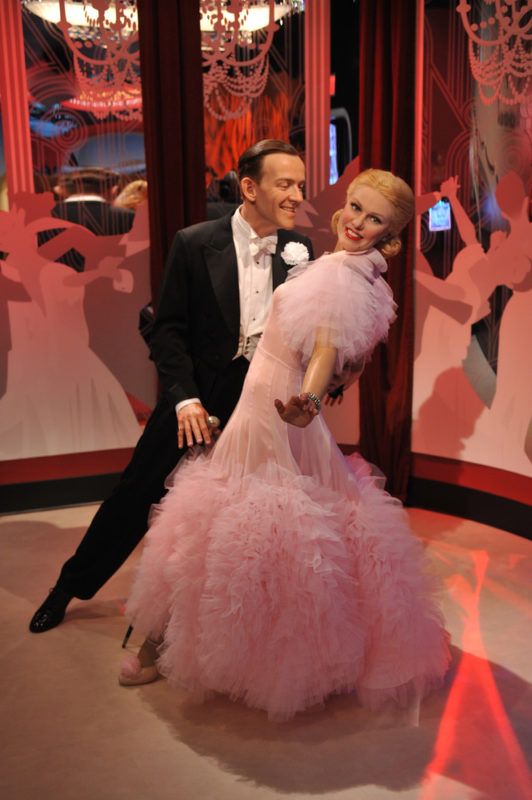 Ginger Rogers made a splash on the screen and the cocktail named after her continues to be popular too. The basic recipe relies on gin, ginger ale, lemon juice, mint, and some source of ginger. Fresh ginger is sometimes used as well or ginger syrup can be an easy substitute.
As with many cocktails, there have been countless variations to this one over the years. Sometimes the ratios of ingredients change, while other times an ingredient might be added or removed.
Rob Roy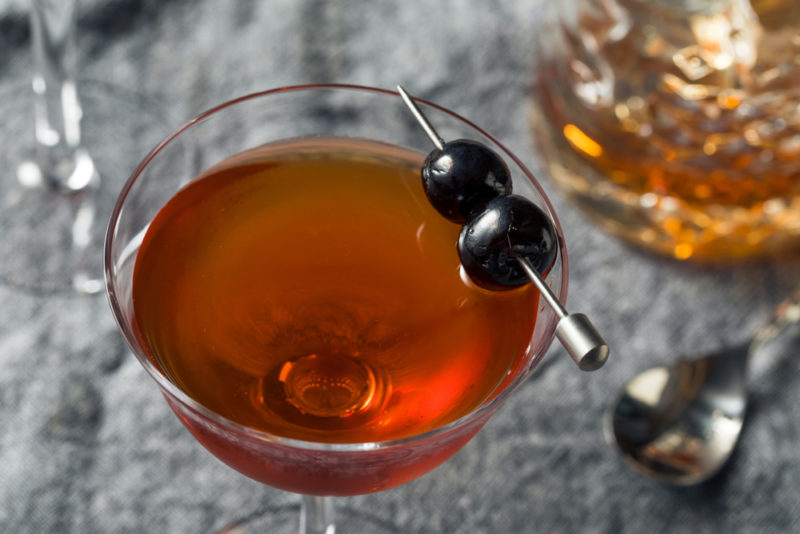 This cocktail gets its name from the Scottish hero Robert Roy MacGregor, who famously went by the name Rob Roy. The cocktail was developed back in 1894 and was created for the premiere of an operetta named Rob Roy.
The cocktail is a joy to look at and to drink. Scotch is the main spirit, which seems fitting. There is also a little sweet vermouth and some Angostura bitters present. Those three ingredients are first mixed by stirring and then shaken over ice.
You can then serve the cocktail straight in a chilled glass or over ice.
There are also some variations to the recipe, such as using dry vermouth instead of sweet vermouth or even including both types of vermouth in the recipe. The traditional version of the cocktail uses a maraschino cherry as a garnish, but an olive or a twist of lemon can be used instead.
Bipolar Cocktail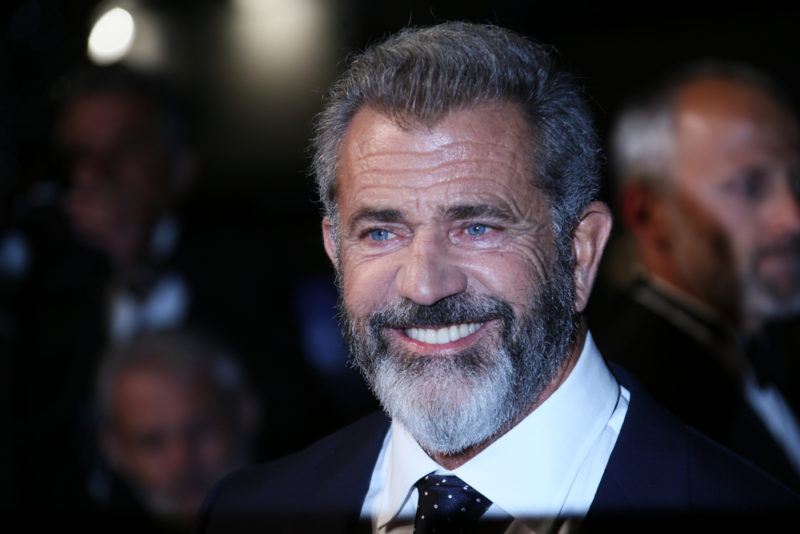 Here's a cocktail that you mightn't guess from its name at all. The cocktail was created by the Oak Room in New York City and was named after Mel Gibson.
Specifically, the drink was named in dubious honor of the drunken rants that he would often go off on. This is one case where having a cocktail named after you isn't really a good thing at all.
The name choice is a bit unfortunate too, given that bipolar is being used in an insulating manner here, but it is a mental illness that can make life very difficult indeed.
The cocktail itself is as strange as the name. It relies on equal measures of vodka and gin, along with vermouth, club soda, and a splash of onion juice, and is served on the rocks.
Beau Brummel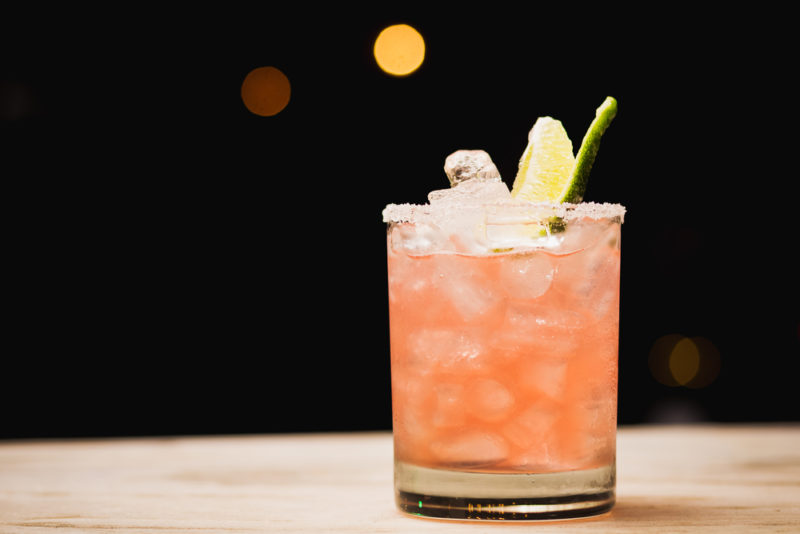 The namesake for this cocktail was Beau Brummel, a fashion designer from 19th century London. The combination of ingredients is… interesting and this cocktail might not appeal to everyone.
If you're still keen to give it a go, then the main ingredients are bourbon, Prunella (which is a plum liqueur), orange juice, and sugar.
Margarita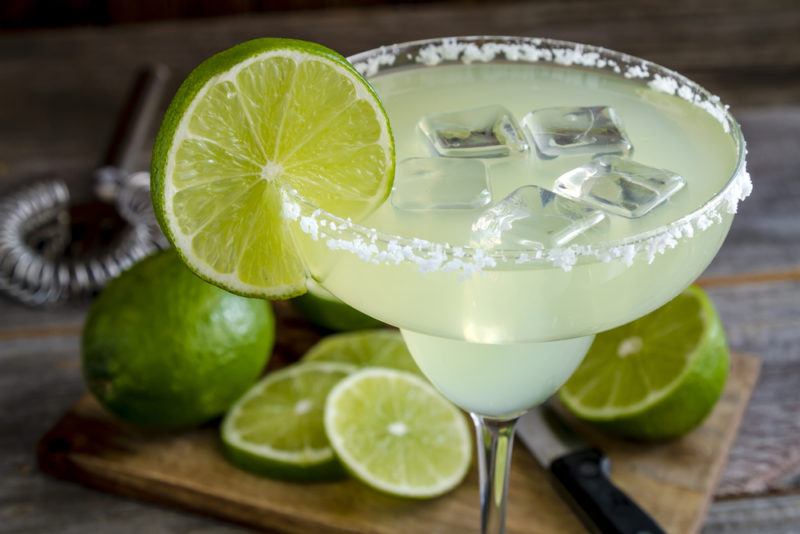 Like many cocktails, there are countless stories about where the margarita came from. One of them involves the daughter of a German ambassador, called Margarita Henkel.
As the story goes, a bartender from Hussong Cantina did some experimenting and ended up creating the famous margarita for the young lady. If the story is true, then the margarita is another drink that is named after a real person.
Of course, other legends for the origins of the margarita don't involve Margarita Henkel at all. The truth, as you might expect, is lost to the pages of history.
Gibson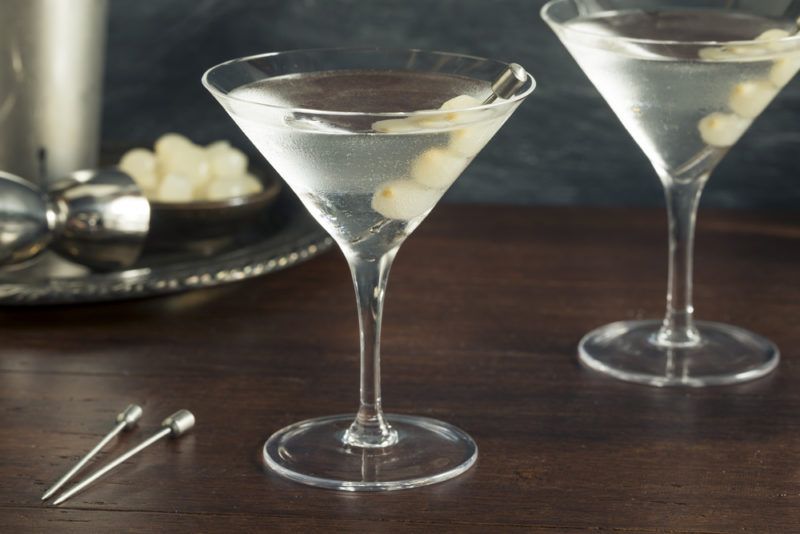 The gibson is another cocktail the source of the name isn't clear. There are too many stories floating around and they're often quite different from one another.
One of these stories suggests that Charles Dana Gibson is responsible for the drink and that he gave the barman instructions for how to create it. Another suggests that Walter D. K. Gibson created it instead. Either case suggests that the cocktail was named after someone called Gibson, which is good enough to include the cocktail on this list.
This is a very easy cocktail to make at home, as you're basically just making a gin martini, but using cocktail olives rather than olives as the garnish. A classic recipe relies on 2.5 ounces of gin and 0.5 ounces of dry vermouth, but these ratios are often changed to suit the drinker.
Douglas Fairbanks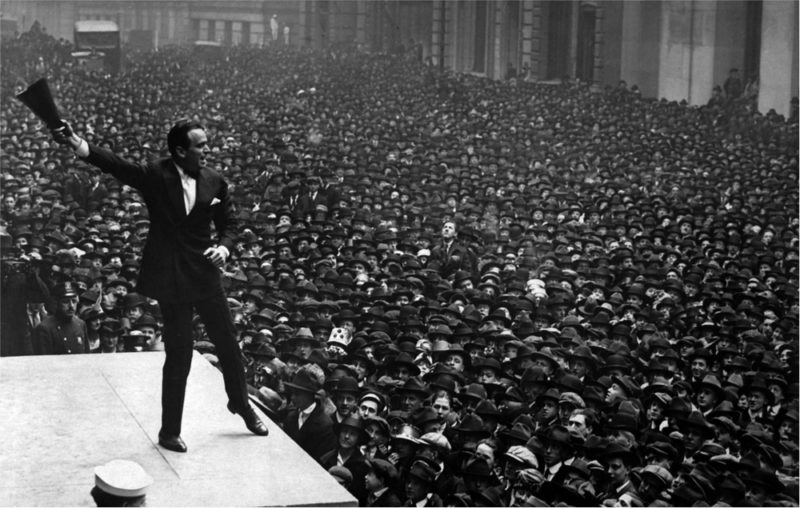 Back in his day, Douglas Fairbanks was one of the stars on the silver screen. These days his name is more often associated with a cocktail than with the movies.
The cocktail should be a familiar one, as it's a very simple variation on a martini. The main difference is that a Douglas Fairbanks specifically relies on French vermouth and Plymouth gin, rather than any type of gin and vermouth. You're also garnishing the cocktail with both lemon peel and orange peel.
Sailor Jerry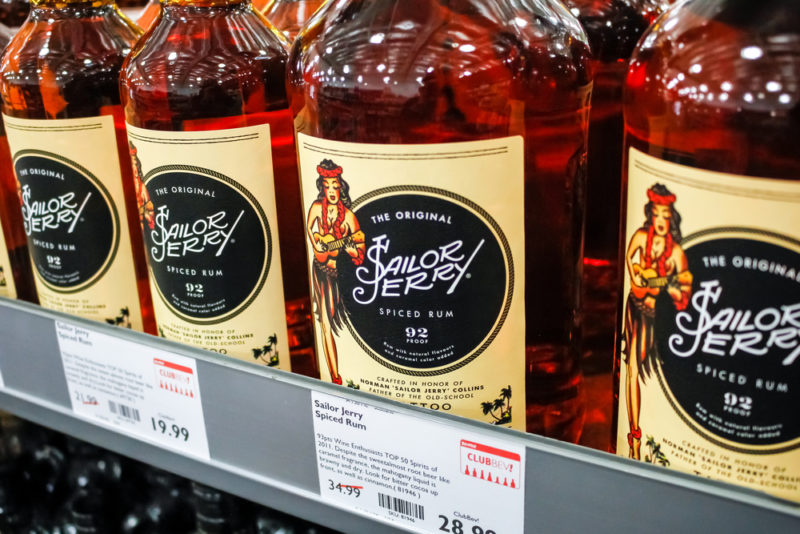 Sailor Jerry is actually a type of rum, rather than a cocktail, but the rum is named after someone, so it gets included in this list. Interestingly, the person behind the rum is Norman Keith Collins. He was an American tattoo artist and quite a famous one at that.
He was most well-known for his sailor tattoos, which is where the Sailor Jerry nickname comes from.
You could use this rum in most rum cocktails, but the most famous approach is the Sailor Jerry and cola. As I'm sure you can guess, that cocktail is simply a rum and coke that is made using Sailor Jerry rum.
The cocktail should ideally be made using two parts of rum to one part of cola. This is a bit different than your typical rum and coke, but it is worth trying at least once. The ratio of rum to cola gives you the chance to fully enjoy the flavors of the rum without the coke drowning them out.
David Bowie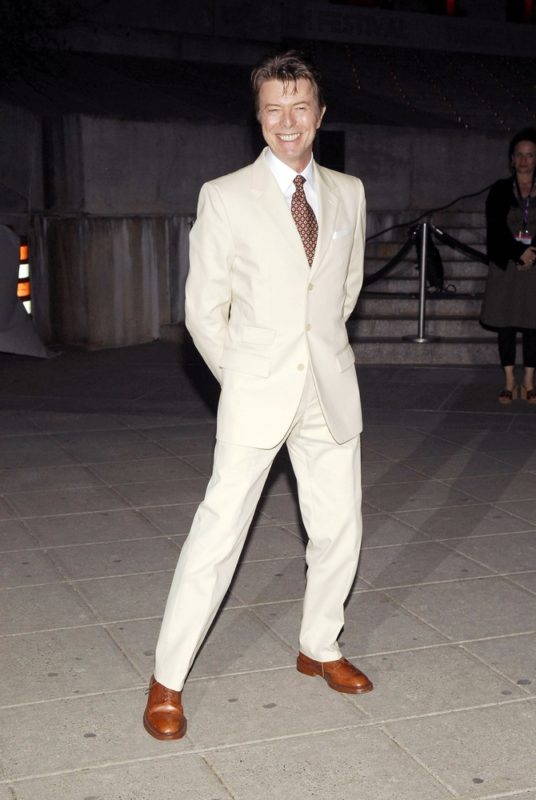 David Bowie isn't just the namesake for this drink, the legendary musician is also rumored to have invented it (back before he stopped drinking, of course). The vibrant color of the cocktail seems fitting for Bowie, as does the unusual combination of ingredients.
There are just two ingredients to worry about with this cocktail. Bourbon is one of them, while the star of the cocktail is chocolate liquor. The original version specifies New Deal Puddle Chocolate Liquor. You might get away with using another type of chocolate liquor, as long as it has similar characteristics.
To prepare the cocktail, add the ingredients to a mixing glass, stir, and then pour into a glass over ice. Or, if you prefer, skip the ice and pour the cocktail into a chilled cocktail glass. Either way, the cocktail should be garnished with an orange wedge.
Rimbaud's Left Hand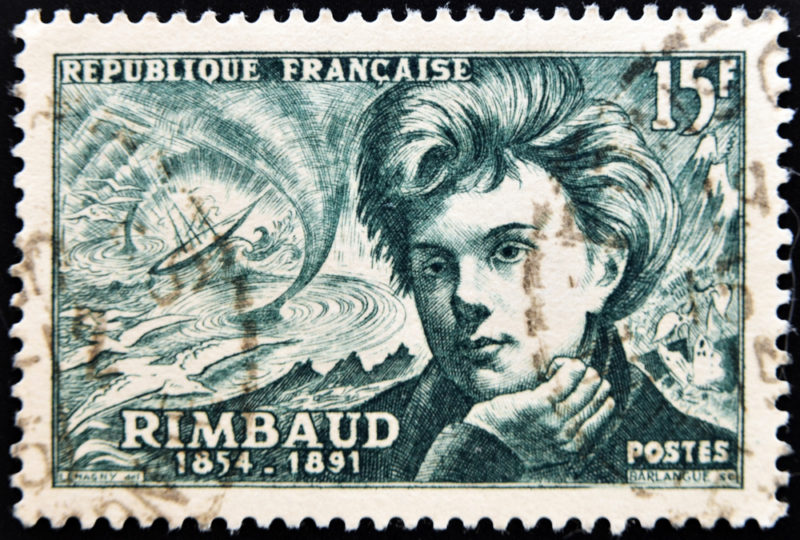 This is an interesting cocktail with an even more interesting name. It was developed in honor of, and named after, the French poet Arthur Rimbaud. The 'left hand' part of the name is a reference to how Rimbaud was shot in the hand by his lover. Ten points for anyone who already knew that little piece of history.
The cocktail has an impressive list of ingredients, including absinthe, Benedictine, Aperol, pineapple juice, lemon juice, an egg white, and rosewater. Not surprisingly, making the cocktail takes a few steps.
Still, the drink is worth the effort, especially if you want something a little bit unusual.
Will Rogers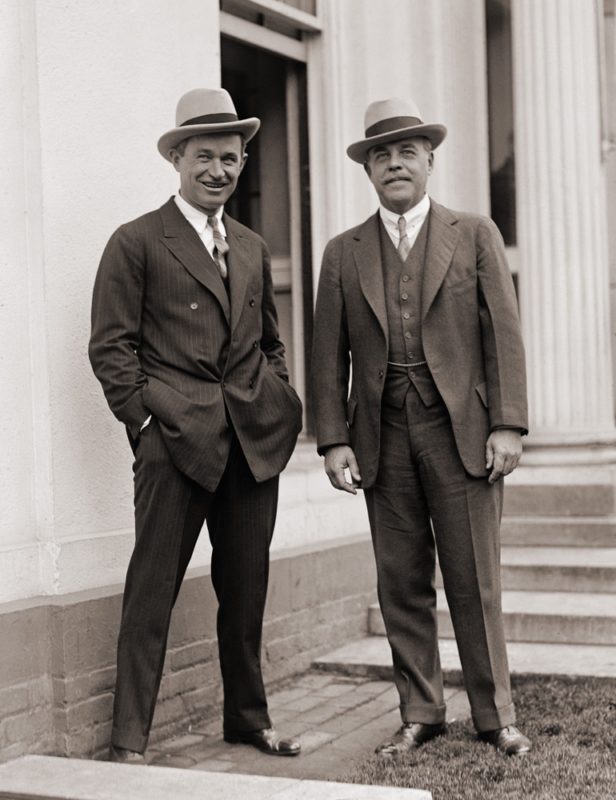 Will Rogers was famous as an on-screen cowboy, one that was great fun to watch. The cocktail that is named after him relies on gin, vermouth, orange juice, and a little curacao.
In one sense, it's like a gin martini with a few extra ingredients. Still, the idea can be appealing, as martinis are too intense for many drinkers.
Leblon James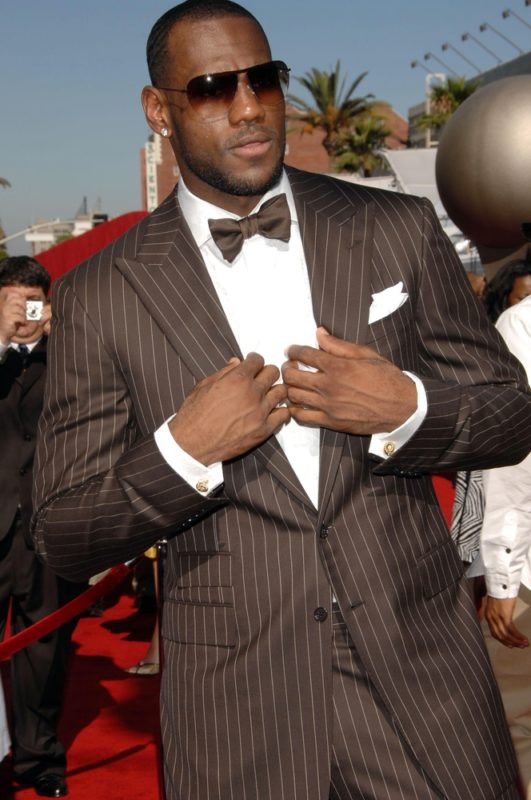 This cocktail is a more modern creation – named after Lebron James, who is one of the star players in the NBA. Not surprisingly, the main spirit here is Leblon cachaca. You could use another type of cachaca too or perhaps even a white rum. However, you'll get the best results by relying on the named spirit.
To make the cocktail, you need two parts of the cachaca, one part of watermelon juice, and one part of orange juice (freshly squeezed). There's one other ingredient too – a dash of chipotle-infused agave nectar. This may be the hardest ingredient to find, but you could always infuse the agave nectar yourself.
Eliot Spritzer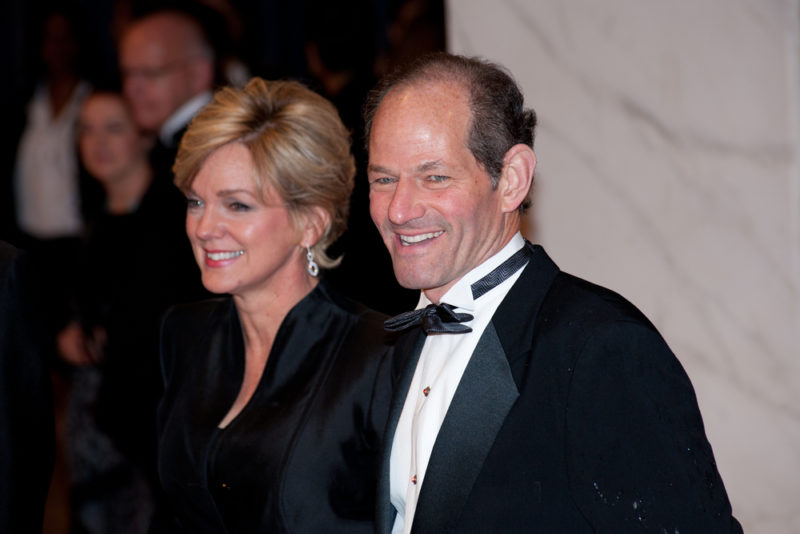 This cocktail was named after Eliot Spitzer, a former New York Governor. Although, unlike most of the cocktails on this list, the cocktail probably wasn't meant as a compliment.
The drink's main ingredient is white wine, specifically pinot grigio. Some Chambord is included too, along with soda water, a twist of lime, and, oddly, a Serrano pepper.
Charlie Chaplin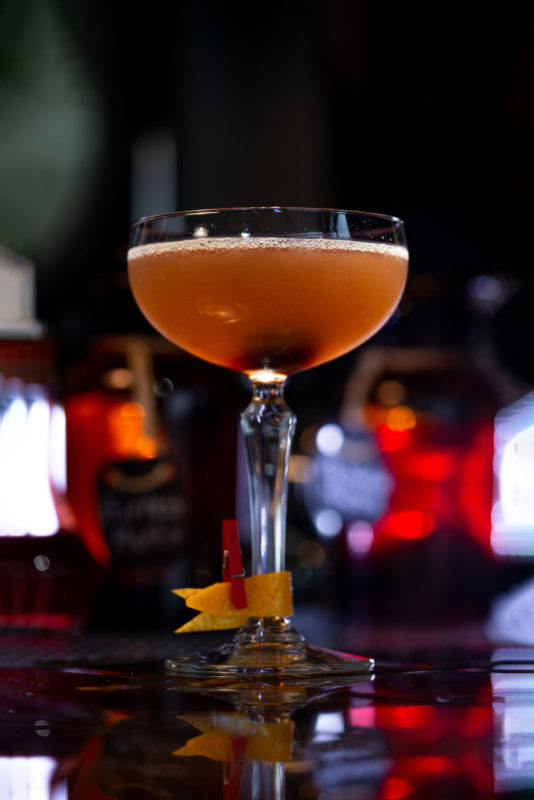 This cocktail was developed at New York City's famous Waldorf-Astoria. And, not surprisingly, the cocktail was named for the singular silent film start, who was at the height of his career when the drink was created.
The cocktail uses equal parts sloe gin, apricot brandy, and lime juice. Sloe gin isn't simply a type of gin. It's a gin-based liqueur instead (a little like Pimm's No. 1), which relies on gin and sloe fruit.
These days, sloe gin needs to be at least 25% ABV to be given the name, but earlier on it could range from 15% to 30%. While you could use gin instead of sloe gin in this cocktail, you would end up with an entirely different flavor profile.
The Murricane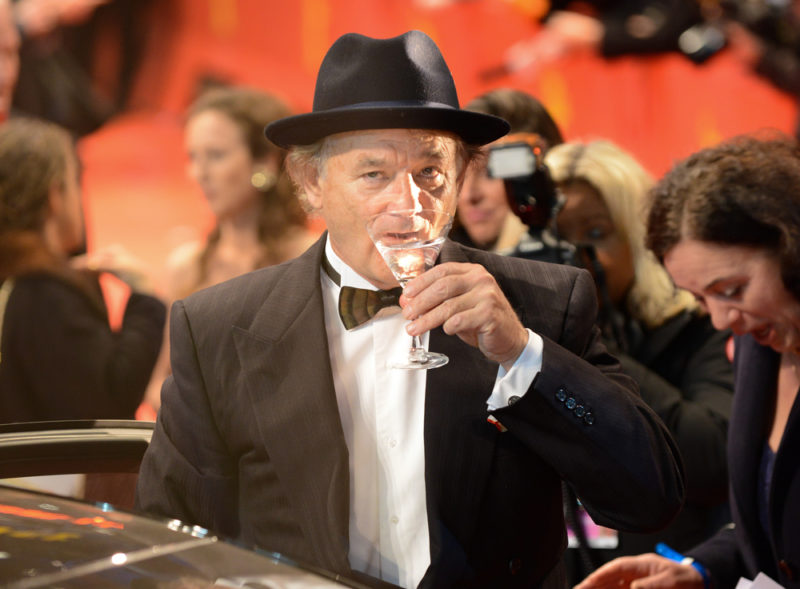 While this drink once had a different name, it is now known as The Murricane because of how much Bill Murray enjoyed the cocktail. Murricane is a nickname that Bill Murray is sometimes known by, largely due to his on-set mood swings.
The cocktail doesn't seem to have much to do with Bill Murray or mood swings but is still a delicious one to try. It relies on Bulliet bourbon as the main spirit, along with some St. Germain elderflower liqueur. Other ingredients include lemon juice, a fresh watermelon chunk, and some basil leaves.
It's easy to see that this combination gives you a refreshing drink. The inclusion of basil leaves and a chunk of fresh watermelon is a nice touch. Those ingredients don't normally make their way into cocktails at the same time.
The Obamatini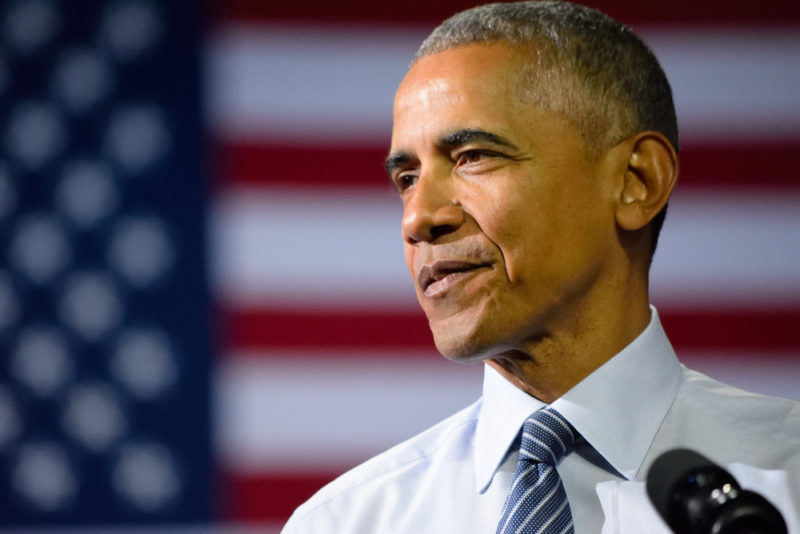 No prizes for guessing here – this cocktail is named after former President Obama. It's a gin cocktail that also includes pineapple juice, lime juice, simple syrup, and either some serrano pepper or Thai chili.
The last ingredient gives the cocktail a bit of kick. That's a good thing really, as the drink would have been a bit too sweet otherwise.
Bloody Mary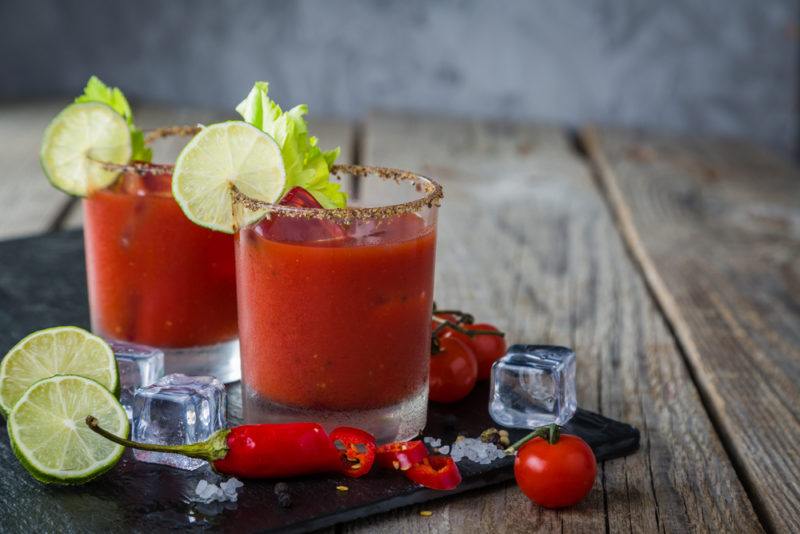 The bloody Mary remains a classic cocktail, even if some people love it and others can't stand it. Knowing where the name came from is tricky, as there are so many claims about the development of the drink.
A common assumption is that the name comes from an historical figure, like Mary I of England who is sometimes referred to as Bloody Mary.
The name could also be a reference to a waitress called Mary who was working around the time that the cocktail was invented. Another theory suggests that the cocktail was named for the girlfriend of a patron, who performed in a cabaret called Bucket of Blood.
Regardless of where the name came from, it's likely that there is a real Mary in the mix there somewhere.
Brandy Alexander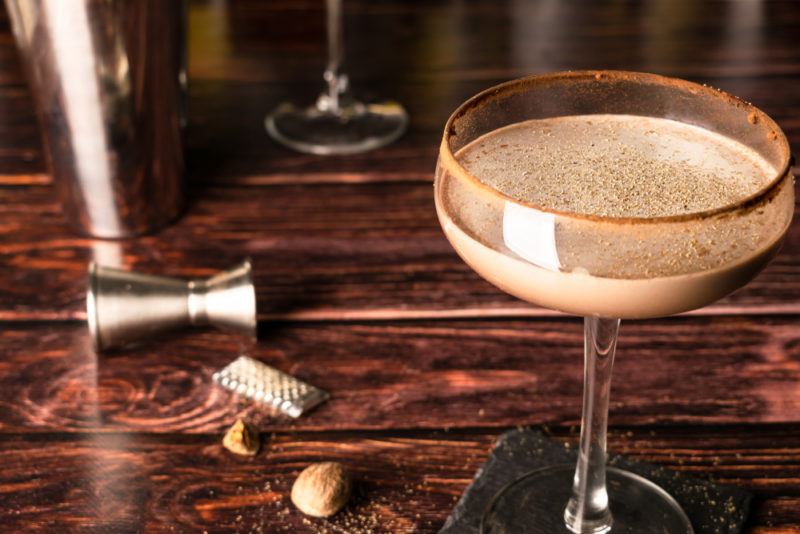 This cocktail has gone by various spellings over the years, including Alexandra, Alexander, and Alexandre. The current version is a creamy brandy-based cocktail, while earlier versions of the cocktail relied on gin instead.
The name is thought to come from the bartender Troy Alexander, as he may be responsible for creating the drink. Of course, that's just one version of the drink's origin. Other theories suggest entirely different times and places of creation. The cocktail could even have been named after the Russian tsar Alexander II instead or perhaps a different Alexander still.