Whiskey is a manly drink in its own right. But, does this mean you should order straight whiskey every time you go to the bar? Doing so would get boring pretty fast. Thankfully, there are plenty of manly whiskey drinks too.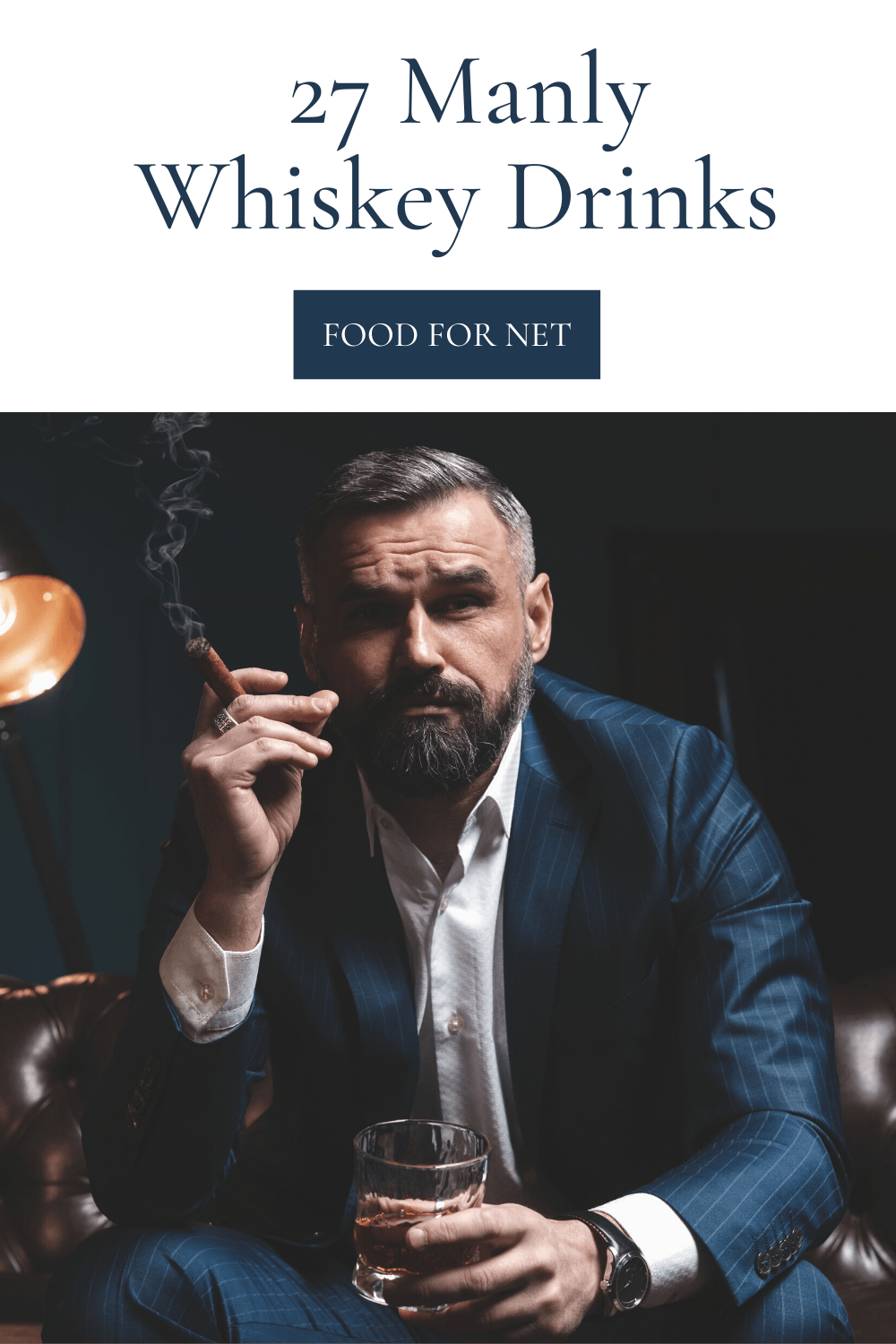 Many of these cocktails have dark colors and are either complex or tart – a stark contrast to the bright, fruity, and cloyingly sweet drinks that often dominate cocktail menus. Some of these cocktails also have manly names, like blood and sand or the godfather.
You may recognize some of these drinks, as plenty of classics have made their way onto the list. But, there are some modern cocktails too, ones that use whiskey in new and exciting ways.
Don't forget that you can choose other types of alcohol too. Manly mixed drinks can also be made with vodka, tequila, or even with wine. You might even serve some of these alongside a manly birthday cake.
Manly Whiskey Drinks (With Pictures!)
Whiskey Sour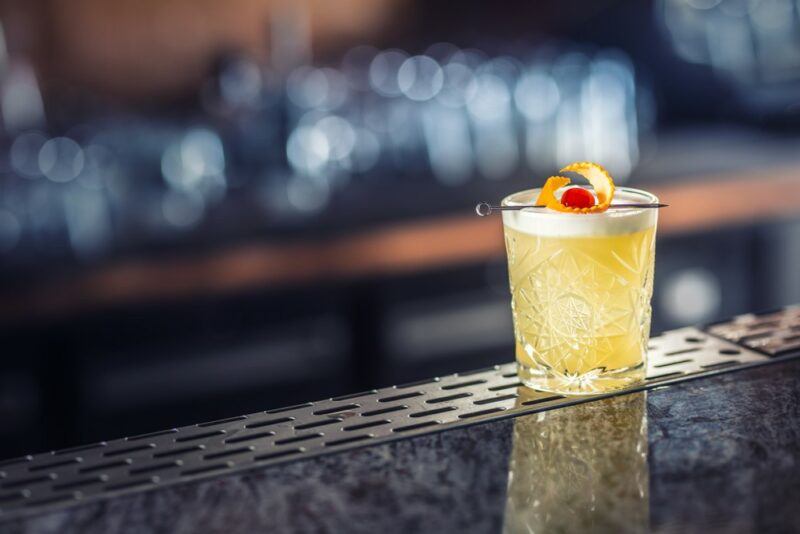 Getting sick of overly sweet and fruity cocktails? Then a whiskey sour could be the perfect drink.
Cocktails in the sour family tend to be simple. The traditional recipes involve just three ingredients – the spirit of choice, some sweetness (often simple syrup), and some sourness (often lemon juice or lime juice).
You might mix some egg white in there for texture, but that's it. Simple, right?
This is a flexible drink too, as you can use any type of whiskey. Even the flavored products, like Fireball, peanut butter whiskey, or honey whiskey can be used. Why not experiment and see what you come up with?
The Godfather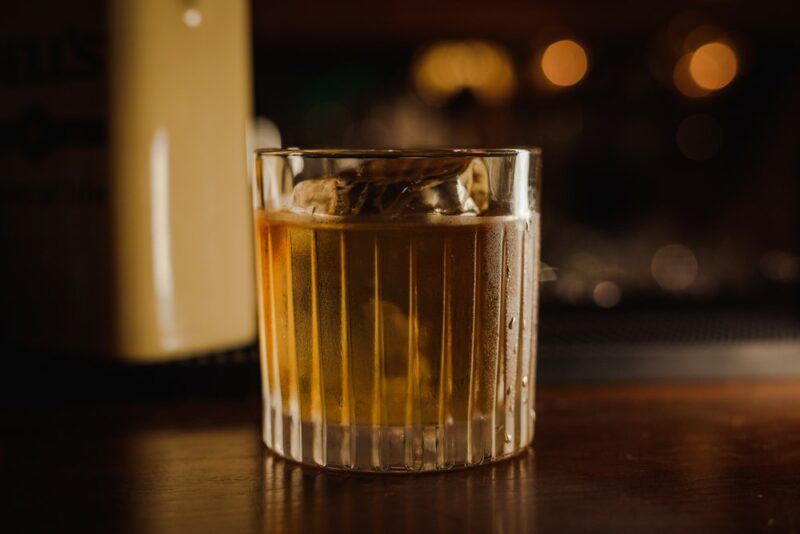 The godfather cocktail is beyond simple. There are just two ingredients – Scotch whisky and amaretto. These are stirred together in the glass, so you don't even need a cocktail shaker.
The cocktail is often prepared with a 3:1 ratio of Scotch to amaretto. This ratio brings in a little nuttiness from the amaretto, but not enough to overpower the Scotch.
The use of just two ingredients makes this an excellent cocktail for experimenting with new types of Scotch, particularly single malt Scotch. You should be able to taste distinct differences depending on the type of Scotch you choose.
Manhattan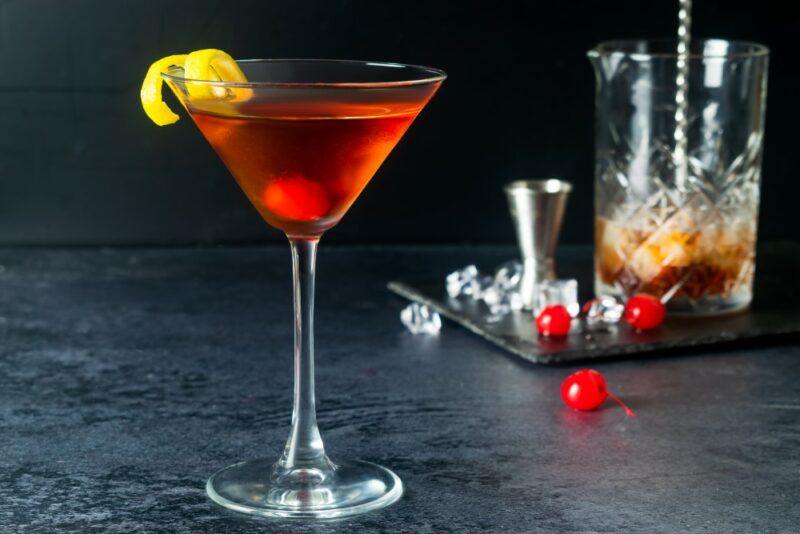 The Manhattan is a particularly famous cocktail, thought to have been invented back in the 1870s. The cocktail commonly combines whiskey with sweet red vermouth and angostura bitters. Some versions add orange bitters as well for extra complexity.
You can also make a perfect Manhattan, which uses equal measures of sweet and dry vermouth, rather than just sweet vermouth.
The traditional version of the cocktail uses rye whiskey. This provides a nice contrast between the vermouth's sweetness and the spice of the whiskey. Bourbon works well too and is a popular alternative.
Four Horsemen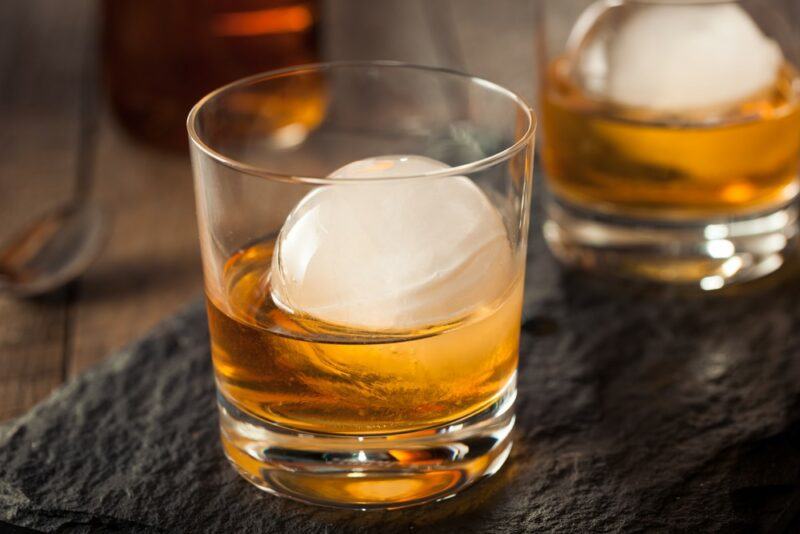 Here's another drink that can be varied in countless ways. For starters, you can serve this as a shot or as a poured drink over ice.
The classic version combines four different types of whiskey – all named after men: Jack Daniels, Jim Beam, Johnnie Walker, and Jameson. Some recipes change the ingredients and keep the same name, like ones that use Jack Daniels, Jim Beam, Johnnie Walker, and Jose Cuervo.
Then there are all the variations, like four horsemen in a boat, which adds Grand Marnier as a fifth ingredient.
A more complex version is the four horsemen of the apocalypse, which uses Jim Beam, Jack Daniels, Johnnie Walker, Jose Cuervo, Jägermeister, pineapple juice, lime juice, and simple syrup. Despite the extra sweetness, the high alcohol content still makes this a manly drink.
Fireball Old Fashioned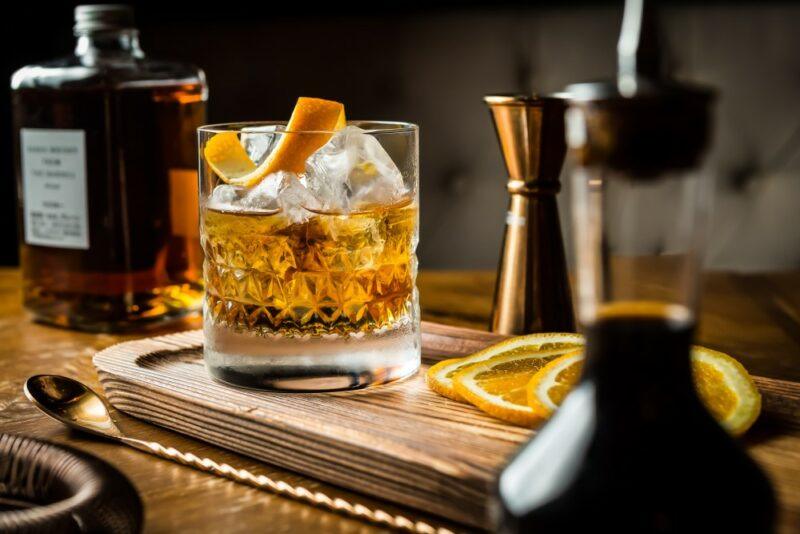 Here's a fun way to vary your old fashioned – with Fireball Whisky!
There are two versions of this cocktail. The first simply adds a shot or half a shot of Fireball into your old fashioned. The combination of regular whiskey and Fireball works well, giving you a delicious flavor profile.
Or, if you're a Fireball fanatic, you could try a version that just uses Fireball. This approach is lower in alcohol and has a stronger flavor kick. Who knows? You might love it.
Bourbon Sidecar

First developed in the 1920s, the sidecar is a traditional cocktail that combines cognac, triple sec, and lemon juice. The cocktail is a variation on the traditional sours, but one that's well-balanced and tasty.
A bourbon sidecar is exactly what the name suggests – a sidecar made using bourbon instead of cognac. The substitution is a common one, partly because bourbon complements the other flavors so well.
Besides, what could be more manly than a drink named after a motorbike sidecar?
Adding some rum to this cocktail makes it even more exciting, giving you a bourbon version of between the sheets. The two spirits create a more nuanced and complex drink, one that's also quite potent.
Manhattan Fire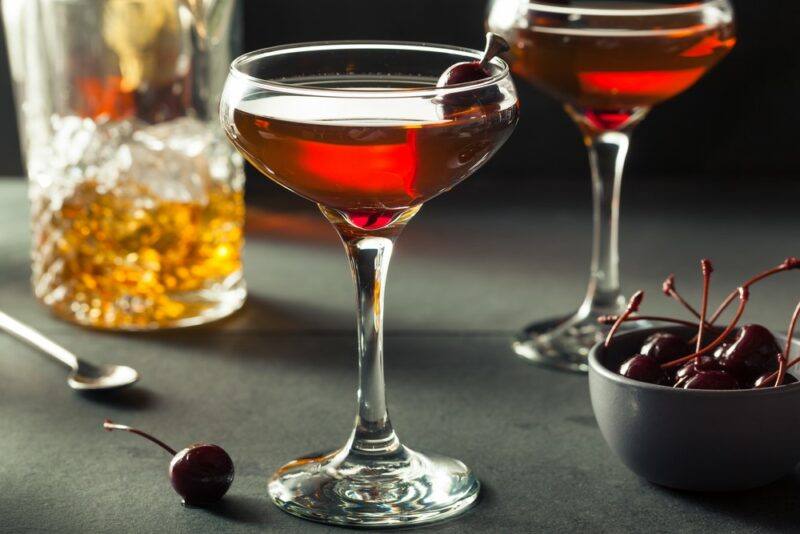 Want a whiskey drink with a kick? Try this one on for size.
The drink is a variation on the traditional Manhattan. The difference is that you're using equal measures of bourbon and Fireball Whisky.
The Fireball makes the cocktail stand out, giving it a fiery intensity. This isn't a drink for the faint hearted.
Whiskey And Coke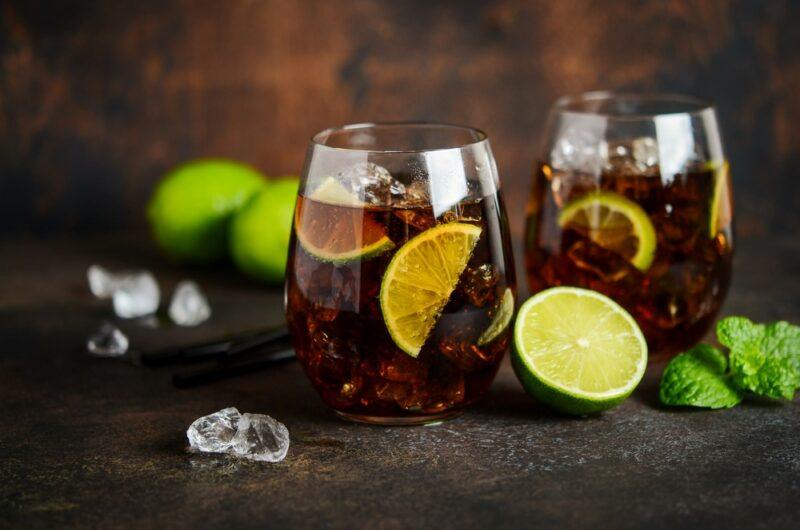 This two ingredient cocktail doesn't need much explanation. It's simply a combination of Coca-Cola and some type of whiskey. Bourbon is particularly good, as the flavors naturally complement those in the coke.
Ratios matter with this cocktail. It's easy to overdo it with the coke and end up drowning out the flavors of your whiskey.
Instead, try a 2:1 ratio of coke to whiskey. This means that you can still taste the nuances of your whiskey.
Boulevardier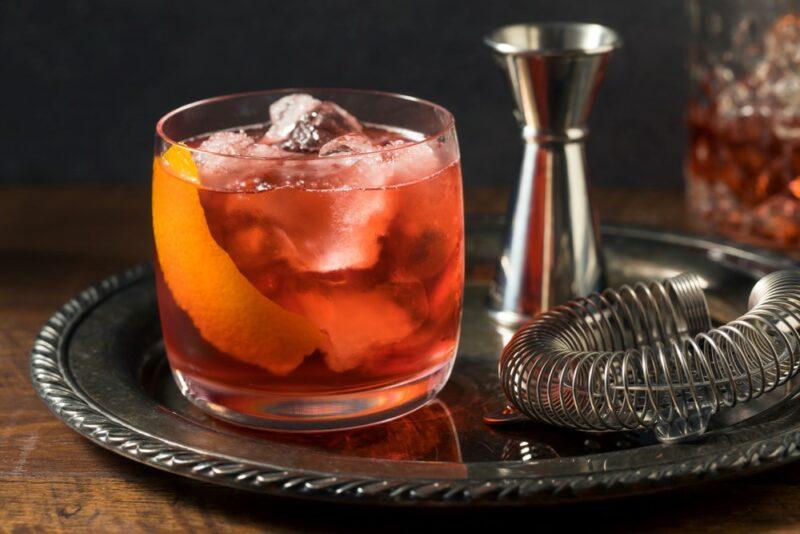 The boulevardier is a variation on the classic negroni. The negroni combines gin, Campari, and sweet vermouth to create a brisk drink that can be an acquired taste.
With the boulevardier, you're simply swapping the gin out for whiskey. Doing so dramatically changes the flavor of the cocktail, giving you a warming drink that's easier to enjoy.
The whiskey and vermouth both play critical roles in the flavor of the cocktail, so it's best to focus on quality versions of each of these.
Also, the classic negroni features equal measures of the three ingredients. However, many boulevardier recipes suggest that you add more whiskey. Doing so provides a better balance of flavors and a more enjoyable cocktail.
Irish Coffee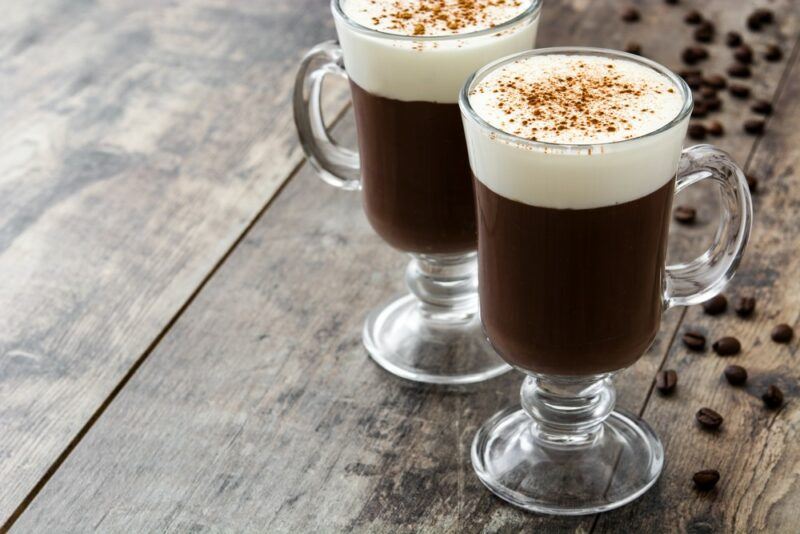 This drink should be instantly familiar. The authentic version involves using hot coffee, heavy cream, brown sugar, and a shot of Irish whiskey. The cream on top of the coffee is just as important as the rest of the recipe.
However, many of us make a cheat version of Irish coffee. This could be as simple as dumping some Irish whiskey into your coffee.
You don't even need to stick to Irish whiskey. You could use bourbon or Scotch whisky to create a similar drink (although you'd need to give it a different name).
Giant's Milk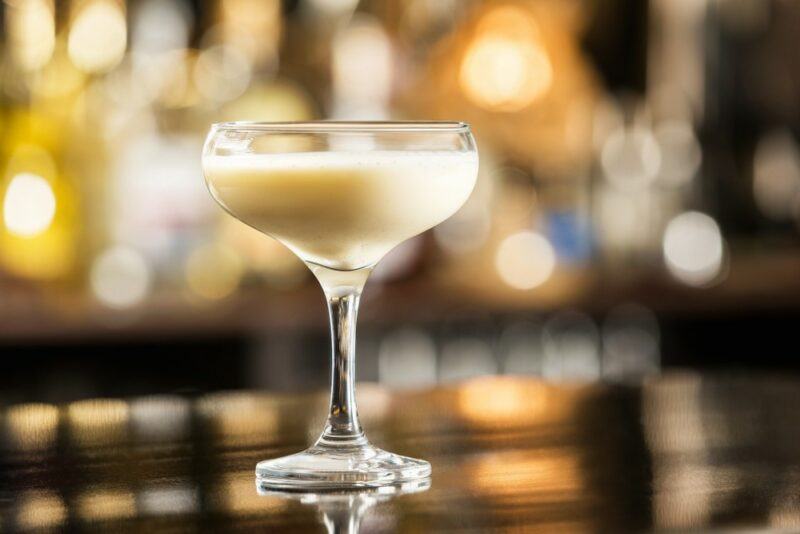 So far, we've been focusing on classic cocktails and their variations. But, modern cocktails can be pretty manly too.
This one was inspired by Game of Thrones, making it a fun drink to experiment with. Ingredients include white chocolate liqueur, Irish cream, RumChata, Hennessy, and Fireball Whisky.
The addition of Fireball means that that this cocktail comes with an unexpected flavor kick.
Horsefeather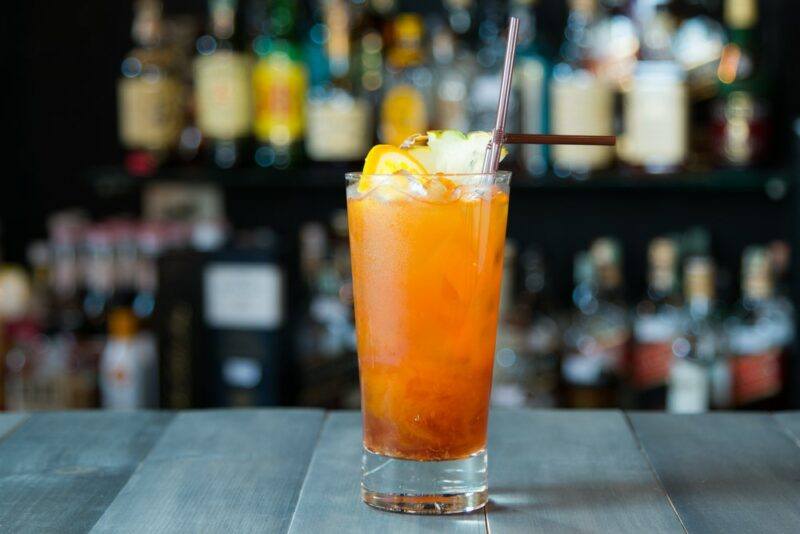 The horsefeather cocktail is similar to a Moscow mule, except that you're using whiskey rather than vodka. Bitters are added in too for even more flavor.
Any type of whiskey can be used here, making this a great cocktail to experiment with.
The ginger beer you choose matters as well. You'll get the best results from using spicy ginger beer, rather than overly sweet products. You could even try making your own.
Rusty Nail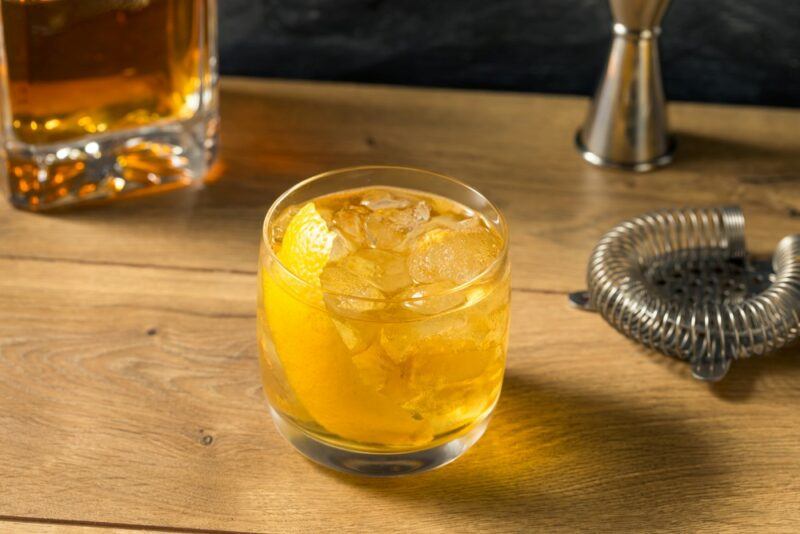 The rusty nail was once an incredibly popular cocktail. These days, it barely gets ordered and some bartenders may not recognize it at all.
The cocktail itself simply combines Scotch whisky with Drambuie. A 2:1 ratio of the ingredients is often used, although you can try a 1:1 ratio instead.
To vary things up, try swapping the Scotch for bourbon. This gives you a rusty spike, which is still a delicious cocktail.
Rob Roy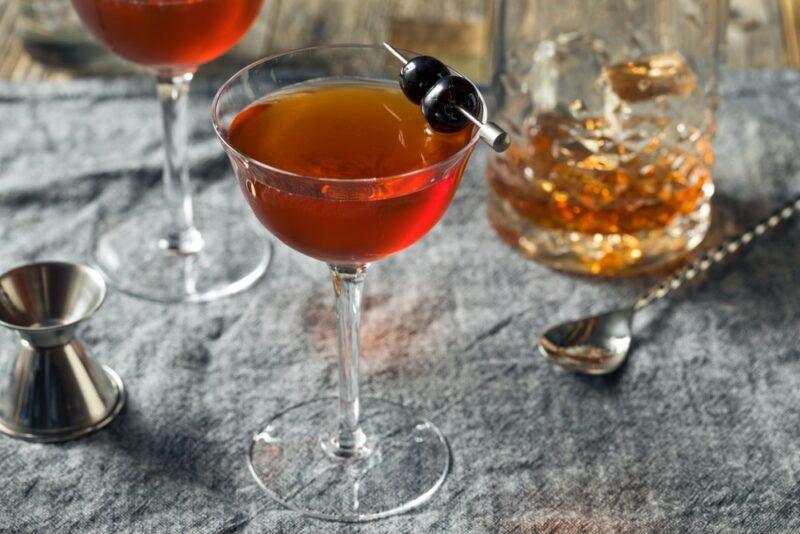 The Rob Roy really does get its name from the famous Scottish folk hero. In fact, the cocktail was even developed to celebrate an operetta called Rob Roy that featured the hero.
The drink should look familiar, as it's basically a Manhattan that's made with Scotch whisky, rather than bourbon or rye whiskey. The only other ingredients you need are a few dashes of bitters and some sweet vermouth.
Because it's a simple recipe, the flavors of your Scotch really shine, giving you a smoky rich drink. If you choose a decent bottle of Scotch, then the cocktail can be truly amazing.
Affinity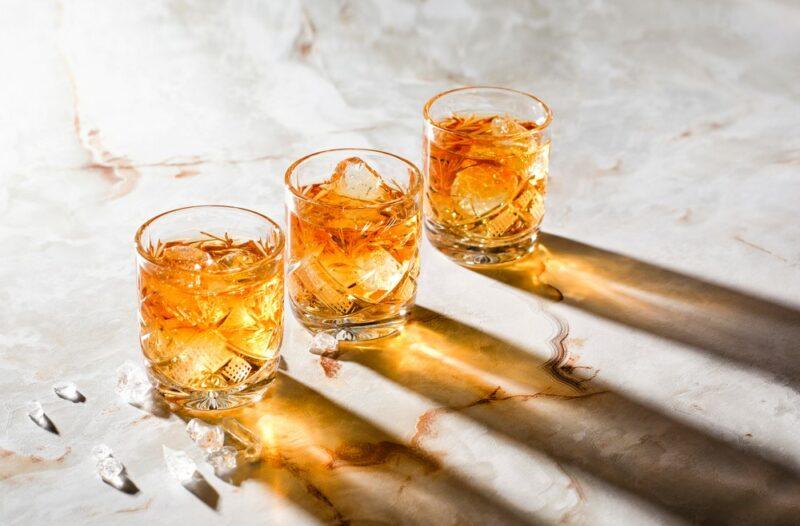 The affinity cocktail is similar to the Rob Roy, as you're still including Scotch whisky, bitters, and vermouth.
There are two big differences. First, you're using dry vermouth rather than sweet vermouth. Second, the cocktail also includes amaro vermouth, which is a type of aromatized wine.
These ingredients add extra complexity to the affinity, making it a delicious drink.
However, there have been many changes to the recipe over the years, including versions that add sugar to sweeten the drink. While some of these versions are less traditional than others, most are still delicious.
Old Fashioned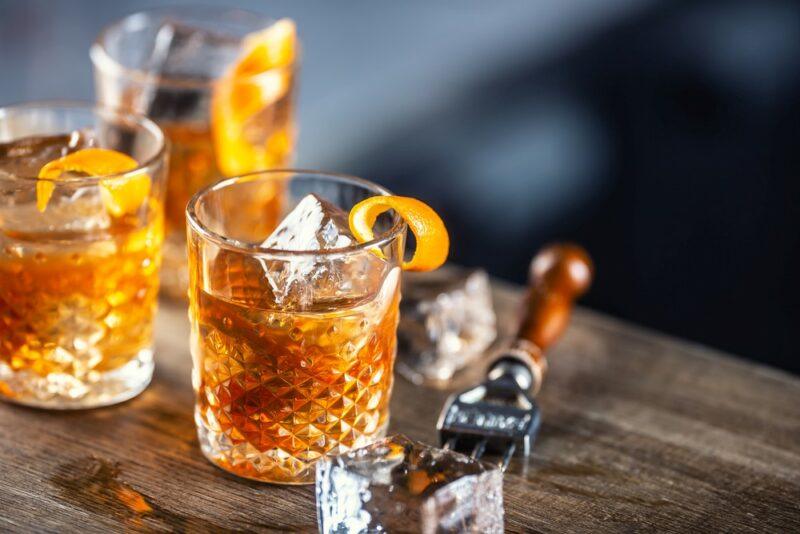 The old fashioned lives up to its name, as one of the oldest types of known cocktails. There have been many variations over the years, with additions like absinthe and orange curacao.
The official version of the cocktail is simple indeed. You just need whiskey, a sugar cube, a little water, and some Angostura bitters. The sugar cube is muddled together with the water and bitters, then the whiskey is added.
You end up with an elegant drink that's tried and true.
Sazerac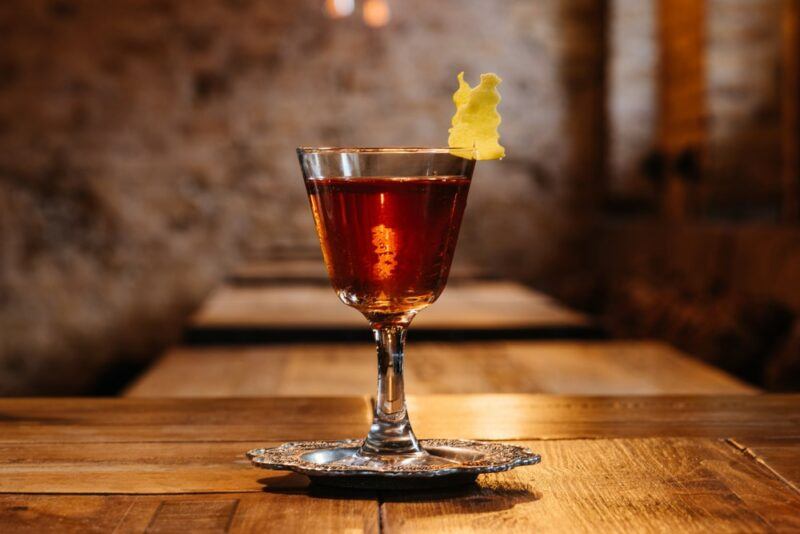 The Sazerac is similar to an old fashioned cocktail, except that you're using rye whiskey rather than bourbon. The bitters are also changed to Peychaud's bitters.
Some versions use cognac instead of rye whiskey, but either option gives you a refined sipper.
The preparation of this cocktail sets it apart too. Traditionally, the glass is swirled with absinthe before the other ingredients are added. This creates a slight anise flavor that brings the cocktail up to a new level.
Blood And Sand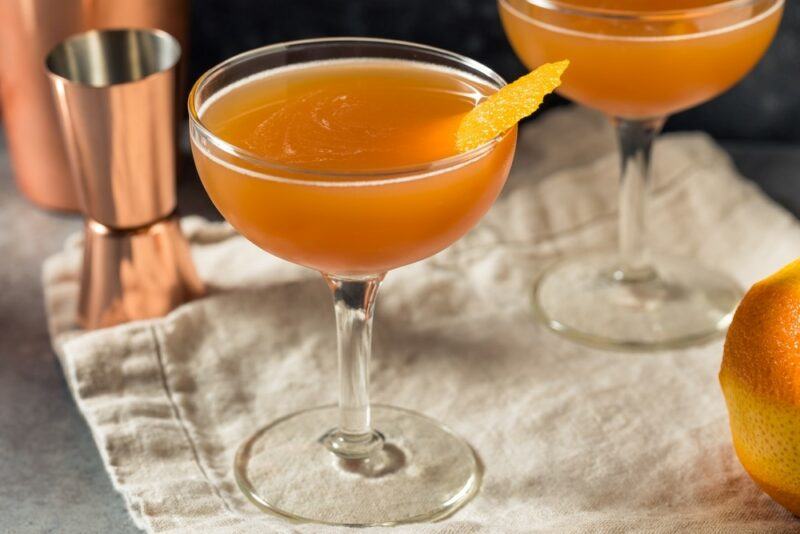 The blood and sand cocktail may have got its name from Rudolph Valentino's 1922 movie Blood and Sand. The movie itself isn't well-known these days, but the cocktail continues to be popular.
It's an interesting cocktail, relying on equal measures of Scotch whisky, sweet vermouth, cherry brandy, and orange juice. These four ingredients don't sound like they should work together. Yet, the combination is surprisingly delicious.
You can also mix the proportions up. Doubling the whiskey content works particularly well, helping to balance the flavors. For another refinement, try using blood orange juice instead of regular orange juice.
Rattlesnake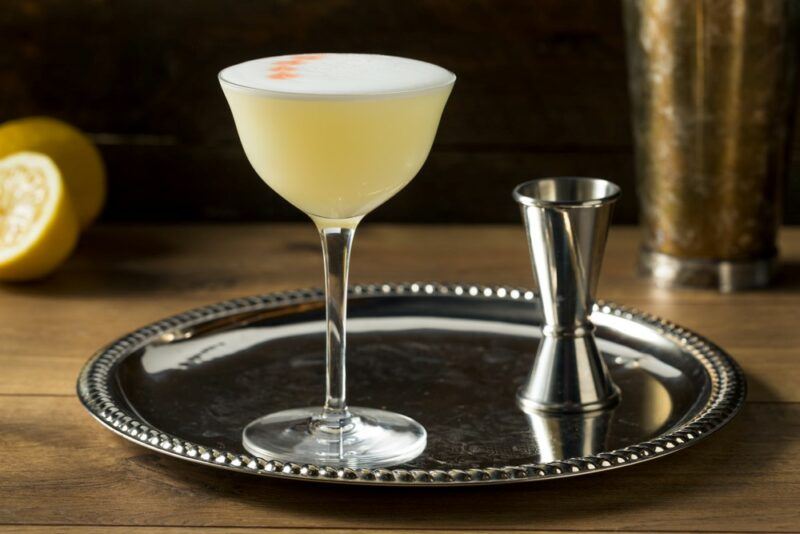 This cocktail is most famous for its texture, which comes from using egg whites and a double shaking technique. You also rinse each cocktail glass with either Pernod or absinthe, which provides a distinct anise flavor.
Beyond these features, the rattlesnake is simply a rye whiskey sour. As such, you get tart drink that is still very delicious.
Ginger Rabbit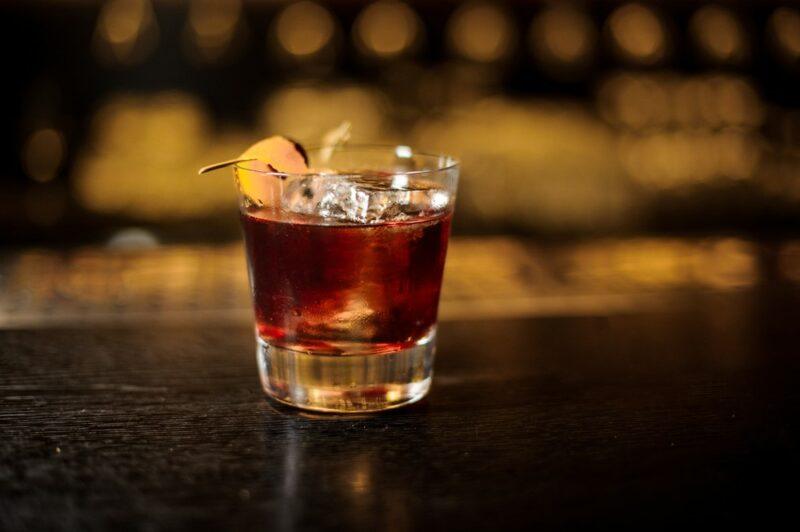 This modern cocktail is a little complex, but the extra ingredients create a fantastic flavor profile and don't overwhelm your whiskey at all.
The main ingredients include black tea, ginger, crème Yvette, and simple syrup that's been infused with star anise. These ingredients all naturally complement each other, so it's easy to see how the cocktail works.
While most types of whiskey should work when you're making a ginger rabbit, it's designed to be made using bourbon, so that's the best place to begin.
Jack Horner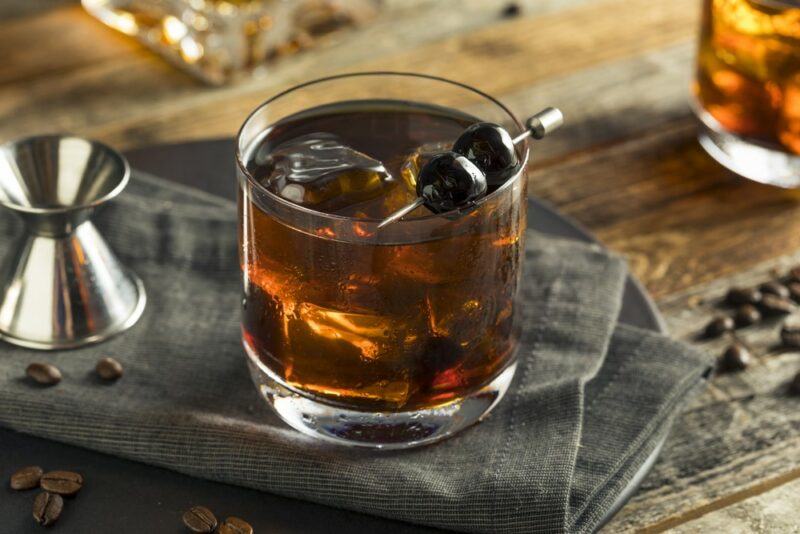 This is another fairly complex cocktail, as there are plenty of ingredients, including some unusual ones.
Cocktails like this can be frustrating, as you must source all the ingredients ahead of time. Still, complex cocktails are often amazing, creating more nuance than you'll ever see in simpler recipes.
Indeed, the Jack Horner works particularly well, giving you a bourbon cocktail that's difficult to beat.
The Conference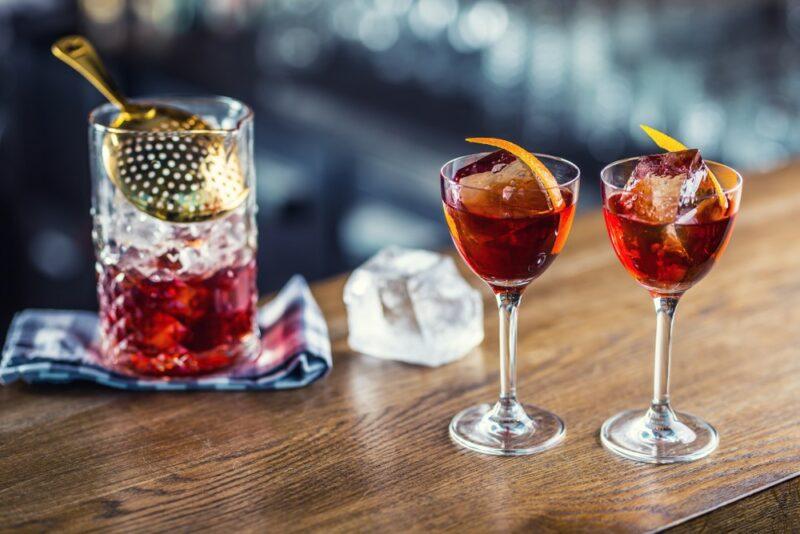 If you want something boozy that isn't sweet, this is the cocktail for you. It includes half a shot each of bourbon whiskey, rye whiskey, cognac, and Avallen Calvados, each of which are at least 40% ABV.
Beyond this, there are simply two types of bitters and some brown sugar syrup.
The different spirits all add to the flavor complexity of the drink, creating something that's hard to put down.
Man O' War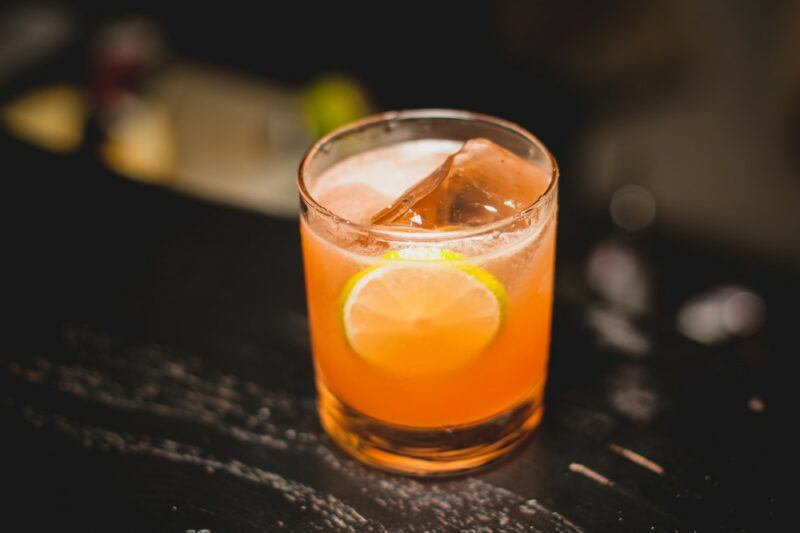 The man o' war combines bourbon with triple sec, sweet vermouth, and lemon juice to give you a vibrant alcohol-heavy cocktail.
It's a little like a martini, except that bourbon is the base spirit and you're adding a few extra ingredients for more flavor.
Ward 8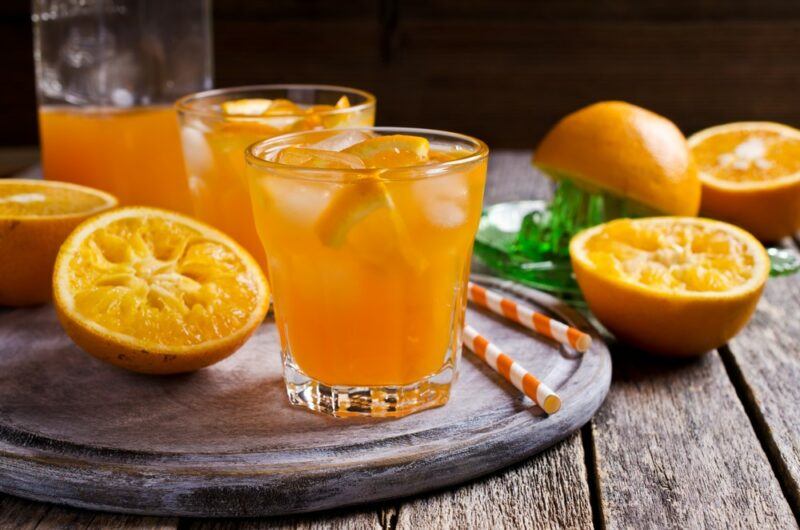 While the ward 8 cocktail looks much like the man o' war and still features lemon juice, there are some distinct differences.
First, this one relies on rye whiskey, rather than bourbon. The orange color and flavor also come from orange juice and grenadine, rather than triple sec.
Such differences in ingredients make ward 8 a slightly sweeter drink than the man o' war. However, both are certainly manly and are great options for the refined whiskey drinker.
Penicillin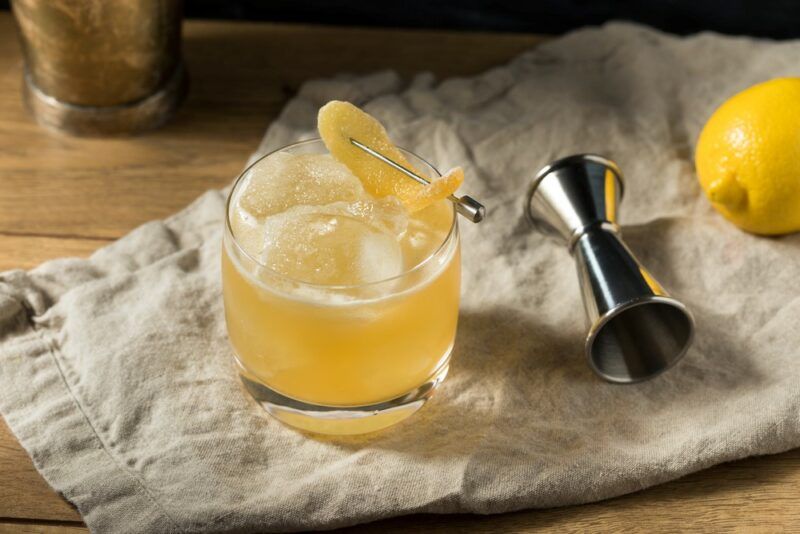 Here's a very interesting cocktail to experiment with. It was created in the 2000s, as a variation on the gold rush cocktail.
While the gold rush features bourbon, honey, and lemon juice, the penicillin swaps the spirit for blended Scotch instead, along with some Islay peated Scotch.
There's still honey in the mix, but this is in the form of a honey and ginger syrup. The ginger adds a fantastic contrast to the sweetness of the other ingredients.
Rancor's Toothpick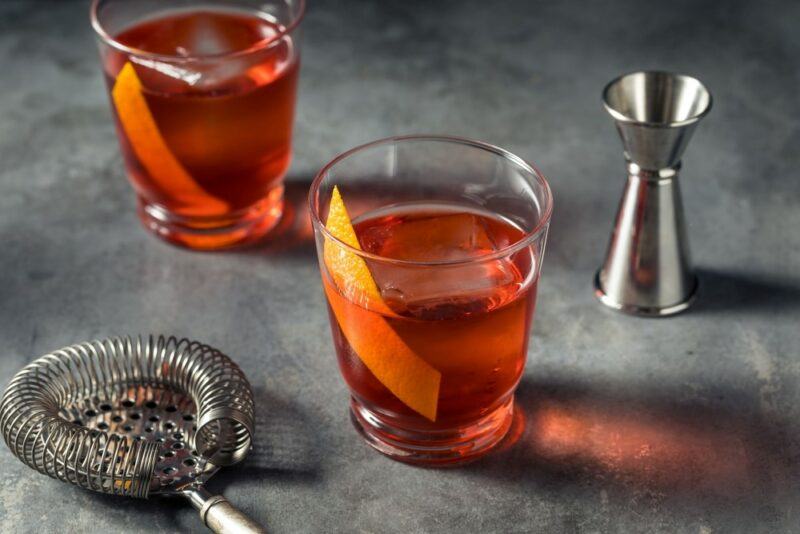 This cocktail was developed in homage to Star Wars. It's similar to a boulevardier cocktail, but includes sweet vermouth, cynar, and mole bitters, rather than Campari and sweet vermouth.
Cynar is a bitter Italian liqueur that is based on 13 plants, with artichoke being most prominent. The liqueur provides more nuance than Campari, making it a fantastic alternative.
Straight Whiskey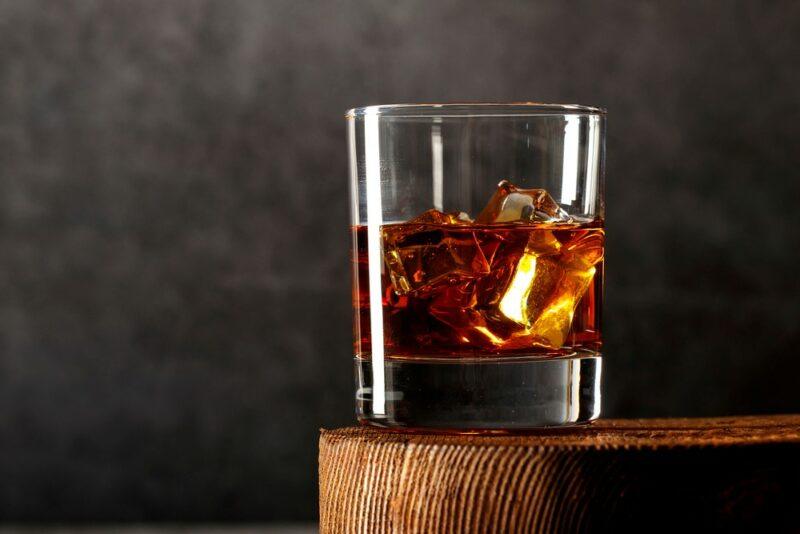 If the cocktails on this list aren't quite right or you don't have all the ingredients, what about straight whiskey?
Drinking whiskey neat, on the rocks, or with a splash of water is a great way to experience all the nuances of the spirit. If you take your time with it, you'll really taste all that your whiskey has to offer. This is also a good way to compare different whiskeys, like those from Costco versus The Macallan whiskey.