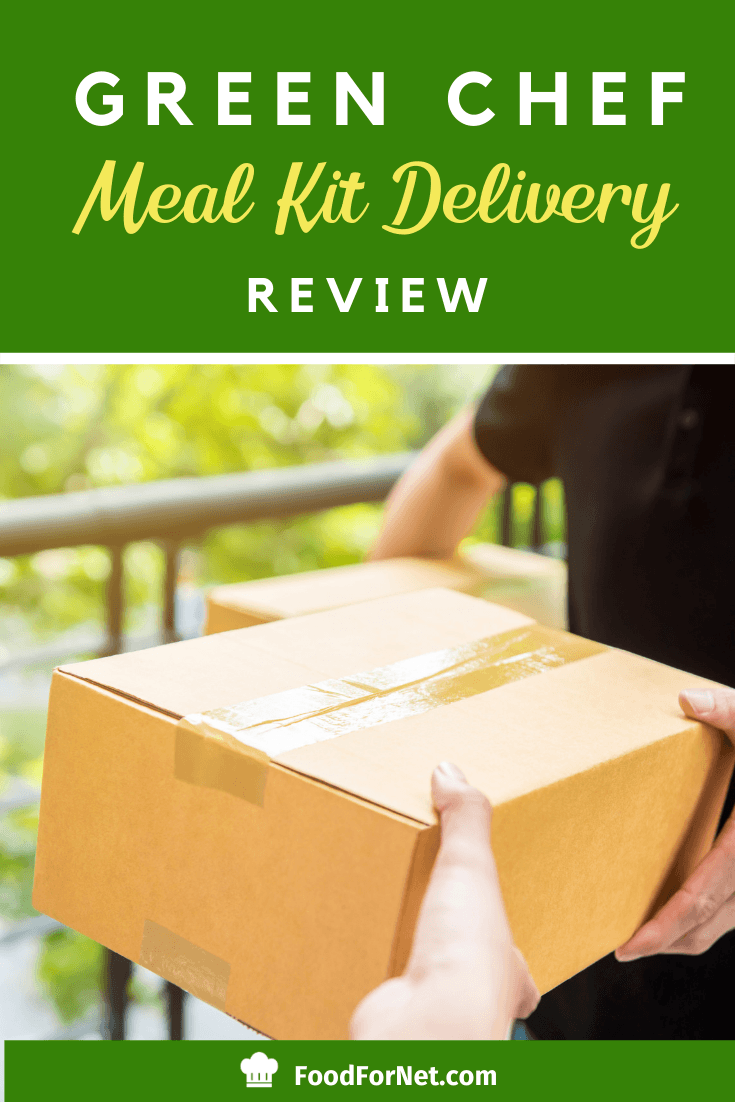 Green Chef Review
Deliciousness - 93%
Pricing - 93%
Easy To Prepare - 95%
Variety - 97%
Food Allergen Options - 99%
The best thing about Green Chef is that you can pick a plan that suits your food lifestyle. They simply have the most diverse meal plan options, which includes paleo, keto, gluten free, vegan, carnivore, and general omnivore. I went with Carnivore, and the meat portions definitely met my expectations! However, the recipes were not as creative as some other services in my opinion. Even so, though I preferred some other meal kits over Green Chef, they still are one of my top ranked meal kit delivery services.
Food Allergen Options? Yes

Paleo, vegan, keto, omnivore, gluten-free, vegetarian, carnivore

Cost Per Meal: $21 – $30
Wine Option? No
Ordering Green Chef
Getting started with Green Chef was nothing short of Amazing. First off, I was super impressed with what they offered on their website. They have a clearly marked navigation system to find the type of meals you want to order, and they cater to a wide range of dietary restrictions.
Paleo, vegan, keto, omnivore, gluten-free, vegetarian, carnivore are options they currently have available. Prices vary based on the meal kit as well, with the cheapest being the vegan option, and most expensive being the keto and paleo.
What also made ordering green chef exciting, was the deep discount I was able to lock in. The carnivore plan started at $13.49 per serving. I signed up through an email promotion, which gave me a $40 discount.
However, advertised on their website was a "4 meals for free" promotion, so instead I locked in that one. With the $60 discount, I only paid $30 for six meals, or about $5 per meal. Of course, you can't expect that price every week, but it's a great reason to sign up and try.
The price for other meal kits ranges from $10.49 – $14.99 per serving depending which option you choose.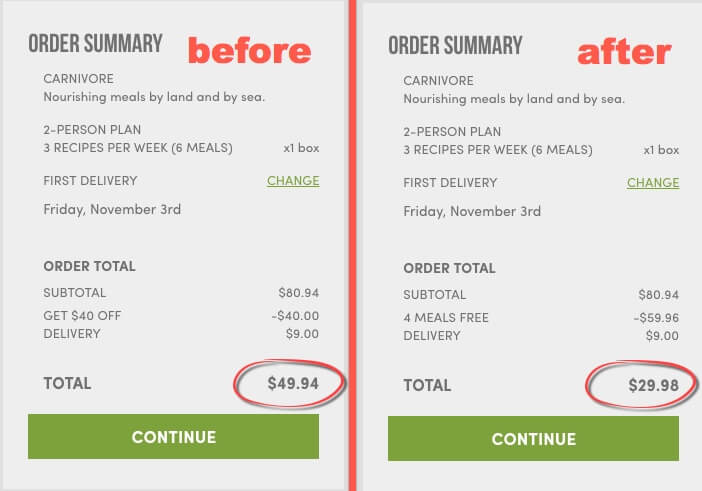 You can also select which days you want your meals delivered, which adds to the customizability of Green Chef. What's surprising though, is that you cannot swap your recipes around, as with Sunbasket, Plated, or other Blue Apron style meal kit services. At least, this was the case with the carnivore plan.
There is also no option to substitute or replace foods in many of the meal plans, probably due to the high customizability of choosing a plan that fits your needs.
Shipping and Packaging from Green Chef
An email was sent out saying that my food was shipped and would arrive on a specific date. Though this is a small detail, not all services do this, so at least I could plan to look out for the box on that date. I've left boxes overnight by accident because I didn't know they were delivered!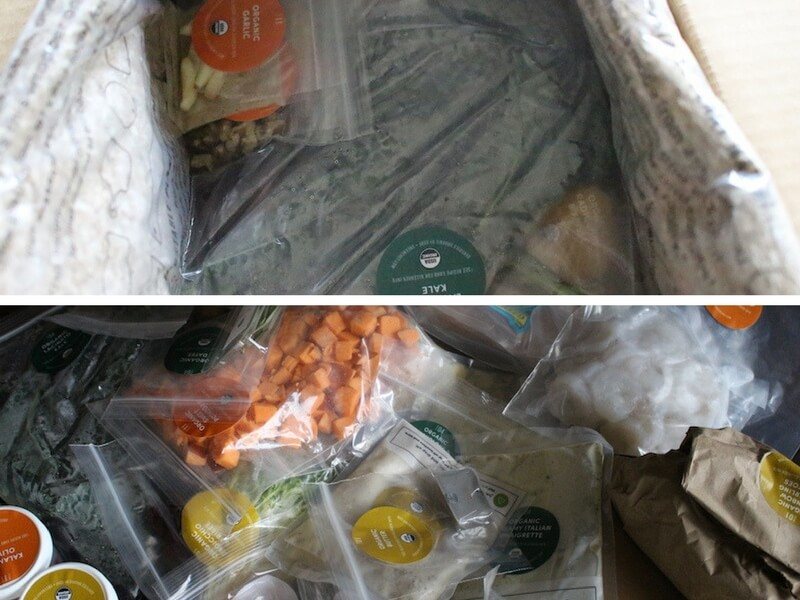 One aspect of their packaging that could use improvement was the organization of food items in the delivery box. Everything was jumbled together so I basically dumped it all into the crisper and told myself I'd figure it out later. The good news is that this cuts down on packaging. The downside is that when dinner time rolls around, you have to scramble and find all the food.
Green Chef does have a color coded system of labeling packages, which makes the search easier.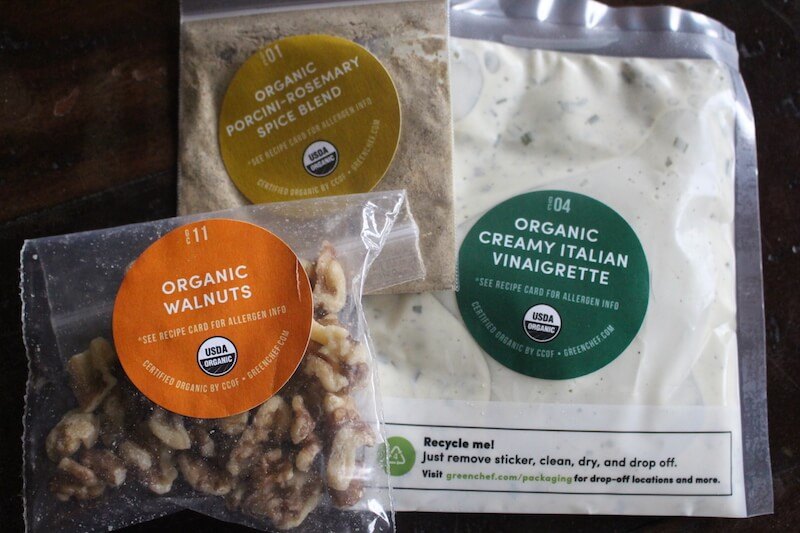 Cooking with Green Chef
There were upsides and downsides to the Green Chef recipe cards. The good part was that they were easy to understand, and I didn't find myself making mistakes as with some other brands of meal kits.
The downside is that they are very large (difficult to store), and the color was quite drab. Recipes from other brands tend to be glossy, bright, and attractive. These cards had a matte finish and didn't really make the recipes "pop".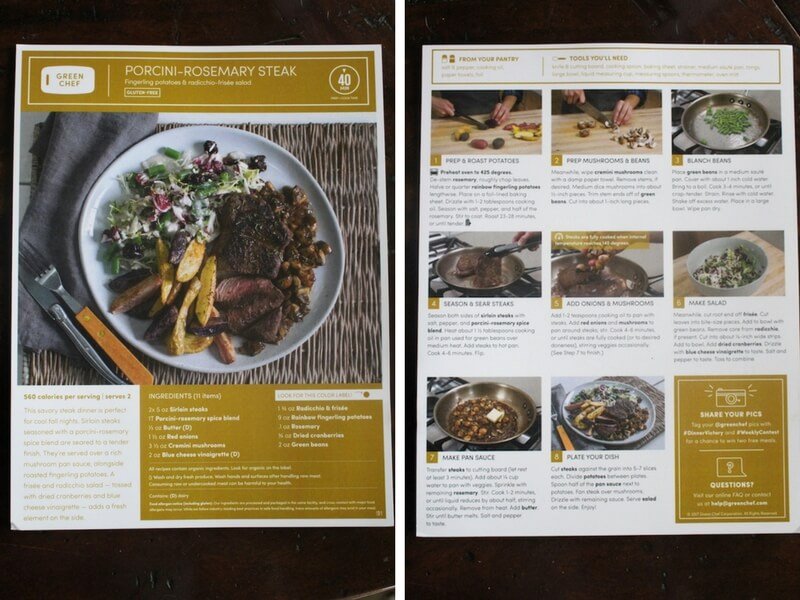 The first meal I made was the porcini-rosemary steaks. This was the best recipe for the week, even though I lost the green beans and mushrooms (I had some extra on hand from my normal grocery trip). The rosemary spice blend was really delicious on the steaks, and the salad dressing + cranberries was a great side.
However, overall it was a pretty "normal" meal: steak, potatoes, salad. There's not much to get excited about here. It was tasty, but not something to make me look forward to the next week of recipes.

The next recipe was just plain boring. The lighting in this photos is bad, but the recipe itself was not inspired to begin with. It's basically a vegetable hash with shrimp and some greek dressing. The vegetable hash included sweet potatoes, onions, bell and peppers. Walnuts were added later. Honestly, the meal tasted good, but this is not something I want to be paying $13.50 per serving for. I haven't made the third recipe yet, but it's some chicken sandwich with cheese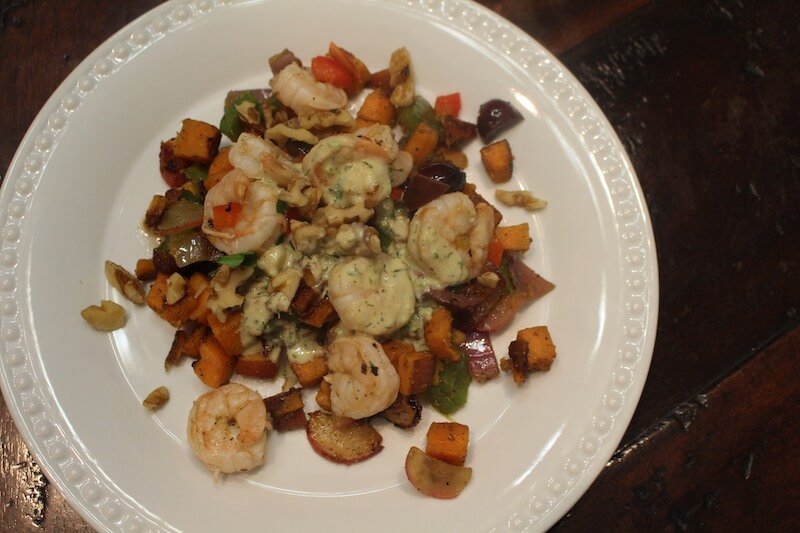 Update. I made the sandwiches. They were good, but not worth the normal cost of the meal ($13.95). However, after eating a few meals from other companies, I do feel like the carnivore option from Green Chef offers much more meat, and quite large portions.
I had one of these sandwiches and some of the salad and was very full!
Canceling Green Chef
Green Chef has a very responsive customer support team. I had a few questions for them regarding their meal plans, and they responded within a couple hours (less than six). Canceling Green Chef was pretty easy as well, but could be more optimized.
It was difficult to find out how to do it on their website, so I googled it and found a thread from their blog. It turns out, you have to send an email to cancel@greenchef.com, then follow the instructions.
I really dislike when companies do this. It seems like a trick to make it hard to cancel. Phuleeze. I'm an adult, and I can make a decision on whether or not I want your service. Once you email them, they respond with a link to cancel, and it's easy from there. Why not just have this in account settings?
Alternative Meal Kits
I'm on a roll testing these kits, and have a lot of information to share with you! First off, my all time favorites I've tried so far are Sun Basket and Plated. Sun Basket is great because the meals were pretty exotic, and I got to try some interesting spices I'd never heard of before.
The meals were absolutely stunning. The downside, as you might have guessed, is that they are a little pricey, topping out at $28 per meal.
Plated is also a little expensive in comparison to budget meal kit services, but they offer an excellent selection of meals, and aren't quite wallet-hurting as Sun Basket.
A cheaper option, with meals that are still tasty (not boring!) is Home Chef. Apparently they're one of the more popular services because I just read today that they are opening up a second facility to make delivering faster, to more areas.
Still, Green Chef is hard to ignore. They have a crazy selection of specialty meal kits that, to be honest, are not widely available. There's simply so such thing as a keto-friendly meal kit service, and even dairy free, or paleo are quite rare. They're also an eco friendly service.
While Green Chef wasn't my favorite, it wasn't bad at all. Plus, opinions differ! You might like this one better than my own choices.
At the very least, with the $40 discount you can get through my links here, you should give them a try for one week.