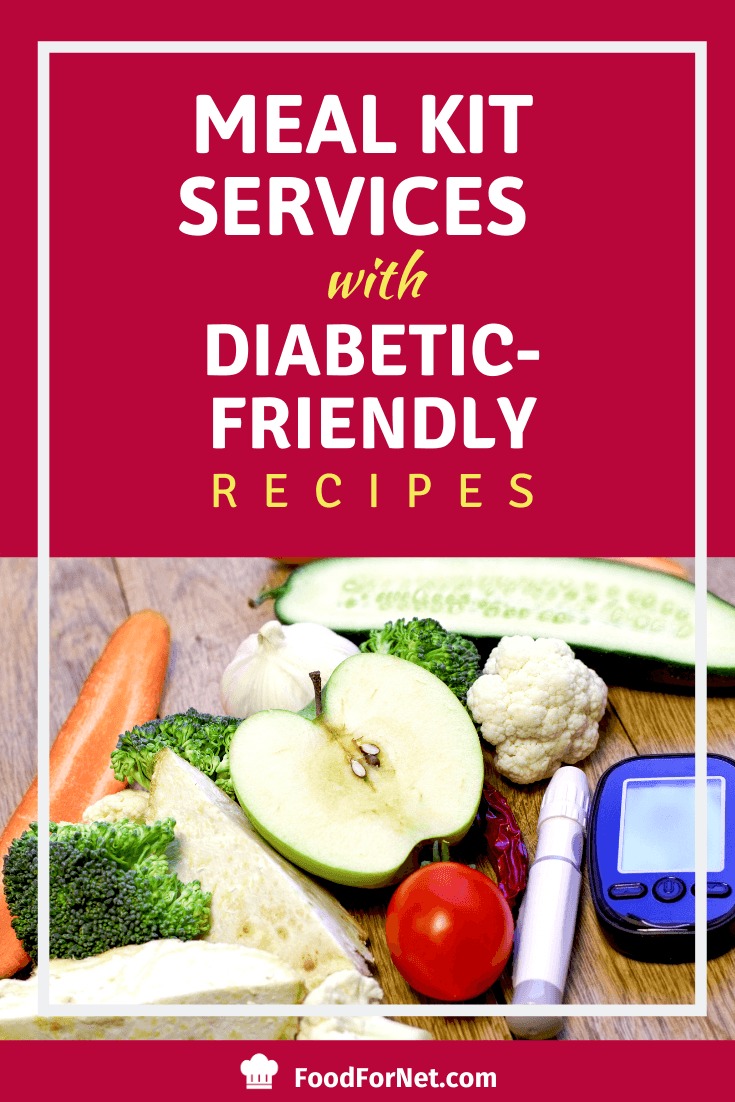 Meal kit services deliver fresh ingredients right to your doorstep. They are ideal for you who loves to cook, but the daily life pressures do not allow you the time or energy to source for ingredients yourself. Many of them cater to people with specific dietary restrictions, including folks who need diabetic friendly recipes.
Most meal services cater to the general population, so it's a bit of a challenge finding that one service that will provide you with your nutritional needs as a person with diabetes.
Of the kits below, so far, my favorite (by a longshot) is Sunbasket. Best flavor. Best meals. However, they have a limited number of diabetic-friendly meals, so I can't say with confidence that you'll have the same experience. Try it for a month and leave a comment to let me know.
A better option IMO is PlateJoy, because it allows you to do much more customizing according to your specific dietary needs and tastes, including more meal options and more upgrade options. However, they are not a traditional 'meal kit', which sends you an easy-to-use box every week.
They basically create a meal plan for you (recipes, ingredients), then forward that list to a local grocery store, and the grocery store delivers the ingredients.
Unfortunately, there aren't many companies that specifically provide diabetic meal kits. Of the five on this list, two have already closed down, so there's are just three options.
If you pre-cooked meals you just need to heat up, there are more options. Your particular needs may fit with one of the meal kit services below, so check them out and see which one fits your eating requirements the most.
Also remember, these are meal kits. Meaning you can customize these meals however you want with extra ingredients around the house, or by leaving certain ingredients out. This is a huge advantage over the "prepped meals" linked above, which you can't customize at all! You can also check out these snack boxes for diabetics for a fun supplement to these meal kits.
Diabetic-Friendly Meal Kits
Sunbasket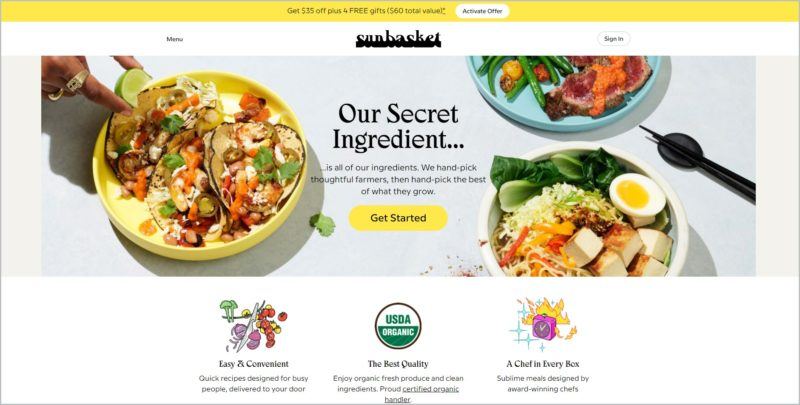 Sunbasket is a particularly good meal kit company, with a decent selection of options and plenty of high-quality meals. This is a service that I've tried myself and it is one that I particularly enjoy.
They have two general meal plans. One is a Classic Meal Plan, which offers three recipes per week for either two or four people. It starts at $11.99 per serving. The other is their Family Meal Plan. This one is designed for a family of four and gives you two, three, or four recipes each week, starting at $10.99 per serving.
For this discussion, we're most interested in the Classic Meal Plan, as there are many individual variations to it. One of those is a Mediterranean plan. But, there is a diabetes-friendly option, which is especially relevant.
As for the meals themselves, Sunbasket uses a weekly rotating menu, which can be seen on their site. Each meal is tagged with the diets that it supports, including whether it is diabetes-friendly. The one limitation is the selection. For example, the week of May 21 had 18 different meals to choose from but only five of those were tagged as being diabetes-friendly.
Even so, few meal kit companies offer a diabetes plan, so this one is still worth trying out. Besides, their meals really do taste fantastic.
PlateJoy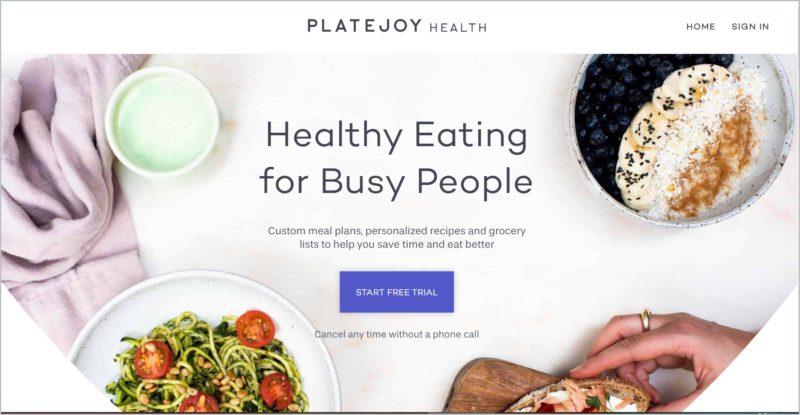 Strictly speaking, PlateJoy isn't a meal kit company at all. It is a variation on this concept, one that focuses on meal planning instead. The basic idea is that their website will develop a meal plan for you based on your individual needs and preferences. Because they're not creating traditional meal kits, there is much more flexibility here than you'll see anywhere else.
The process saves you considerable time compared to regular cooking. It is also less expensive than a traditional meal kit and you get more control over the entire process.
There is still the option to get food delivered. PlateJoy does this by working with Instacart, which provides a grocery delivery service. Instacart does have its own fees and isn't available in all states, so it's not perfect. But, you are getting real groceries, not individual portions. You also have full control, so you can choose cheaper ingredients or skip ones you already have at home.
The meal plan customization is perfect for people with diabetes. This makes it easy to figure out what you should be eating and the types of meals that you can make. In fact, PlateJoy has a separate section for diabetes management, one that is covered by some types of health insurance.
The service is also inexpensive. If you buy the groceries yourself, you're just paying $69 for a 6-month membership or $99 for a 12-month membership. You can also pay month-to-month, for around $14 a month. There is even a 10-day free trial to help you figure out whether PlateJoy is a good fit.