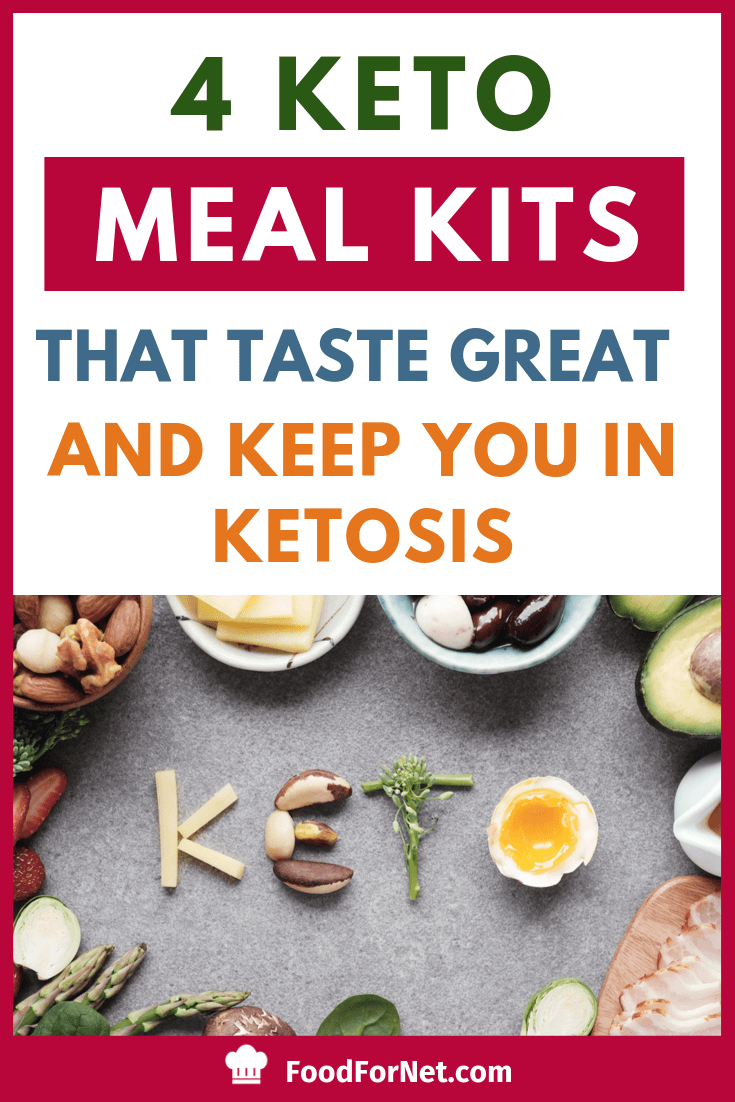 Update 2021: Keto kits keep disappearing, so this list currently only has 2, instead of the original 4! Please let us know in the comments if you find a new keto meal kit to feature.
With low carbs, moderate protein and high fat, the keto diet has become a surprising health and weight loss winner. The idea isn't as odd as it seems because the eating approach brings you into a state known as ketosis. In this state, your body produces ketones. These have many benefits, including appetite suppression, fat burning and the diet approach may even improve your health.
While the keto diet is popular, buying keto food is difficult. You need to look for ingredients that are very low in carbs. This involves skipping out many common favorites, including bread, pasta and rice. Some people turn to keto meal services, which provide you with meals that just need to be heated and then they're good to go.
However, frozen food can be just plain gross sometimes. Personally, I prefer to cook my food fresh.
Personally, I prefer the "meal kit". It takes longer to prep and make but it tastes way better, and you can customize it. Is the steak they included too small? Add a couple eggs. Want to throw some bacon on that pork chop? Go for it.
You can also switch in (and out) ingredients as you need to or adjust the flavor to your liking. I've tried a lot of meal kits (20+), and my favorite keto meal kit is Green Chef. Best flavor. Solidly keto friendly.
There aren't a large number of other companies to choose from, but hopefully there will be a greater selection in the future. In fact, since once closed down, another never opened, and one is not a "kit" in the traditional sense (Platejoy, see below), GREEN CHEF is really the only truly, keto meal KIT.
All the other keto lists you'll see out there are prepared meal delivery. Also good for some people, but way more expensive and you get much less food.
Best Keto Meal Kits
#1 Choice: Green Chef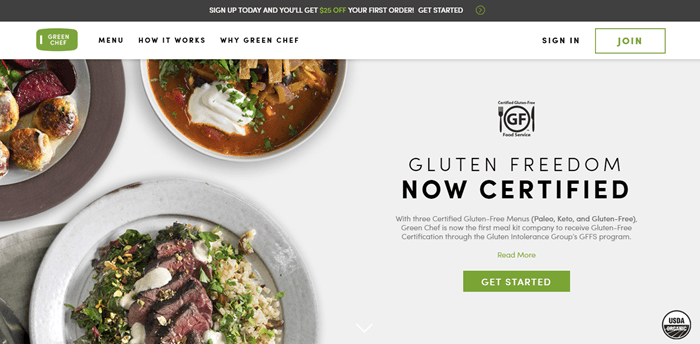 Green Chef has tapped into the keto trend, offering pretty much the only keto menu menu in the world of meal kits. Promotion for the plan highlights meals like Merguez Chicken, Sesame Tuna and Mustard Pork. With dishes like this, it's easy to see why the keto plan has been incredibly popular.
While the keto meal plan looks fantastic, it does have limitations. As Green Chef explains, the plan is designed to be keto-friendly, rather than keto-stringent. This means that the recipes are low carb, but they mightn't be low enough for all keto dieters. For example, Green Chef says that the meals 'typically' involve less than 30 grams of net carbs. That's on the high end for keto meals and the phrasing suggests that some recipes may have more than 30 grams of net carbs.
To make matters worse, Green Chef doesn't allow you to choose your meals. I found this out when I joined the company myself. You're simply provided with whatever is on the menu at that time. In many cases, you'll only know the meals when you get your box each week.
The overall style could work well for anyone on a low carb diet and does give you experience at cooking low carb meals. You might also choose the plan as a way to try out keto and see if you like the style. Even so, anyone on a strict keto diet might find that the number of carbs is too high and the inability to choose recipes is simply too frustrating.
Platejoy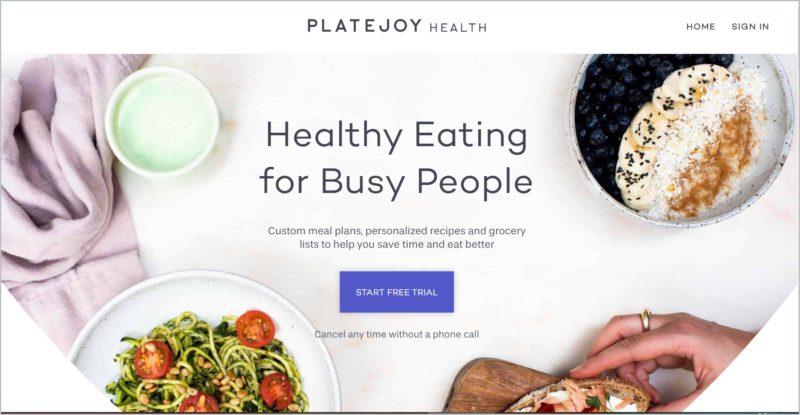 The unusual thing about Platejoy is that the company isn't really a meal kit service at all. A more accurate phrase would be that this is a meal planning service. The difference is that you're not getting portioned ingredients that you can use to create the recipe.
Instead, Platejoy provides you with a list of ingredients to shop for. You can have these delivered if you want using Instacart, which I tried when I used Platejoy. Instacart basically means that you're getting groceries delivered to you. So, you'll need to do more prep than with a conventional meal kit company.
The style does have distinct advantages. Because Platejoy isn't providing you with ingredients, their meal plans are much more flexible than any other company. There are more recipes to select from, and you can buy extra ingredients. You end up being able to choose the exact meals that you want, rather than being limited by a relatively small selection.
The downside is that I would get lazy and just end up making up my own recipe at the end of the day. I'd use the cream for one thing in my breakfast, and forget I needed it for dinner. Then I'd replace the cream sauce with a keto glaze, and it would mess up my recipes for the rest of the week.