Meal kit are immensely popular these days, but most services focus on services for the United States. There are 22 total that we could round up!
Countries like Australia also have their own meal kit delivery services to choose from though. The selection of meal kits in Australia differs considerably. Some services that may look familiar like Hello Fresh or Marley Spoon, but others are exclusive to this country.
As is always the case, each individual service has advantages and disadvantages. That's why this list rounds up the best meal kits for Australia, highlighting what you can expect from each one.
Australian Meal Kits
HelloFresh


HelloFresh is a meal kit service that you'll find in many countries (I've even tried out the American version for myself). The Australian program has 3 main options: A Classic Plan, a Family Plan and a Veggie Plan. These offer between 3 and 5 recipes each week and serve either 2 or 4 people.
Members are able to choose from a selection of recipes each week. You can even skip weeks entirely if you're going away or simply don't like the meals on offer. With HelloFresh's extensive experience – it's hard to go wrong. The meals are also fresh and appealing, coming in a range of styles and flavors.
Pepper Leaf


Pepper Leaf is an Australian brand, one that you won't find elsewhere. The company focuses on local farm produce. It even offers free seasonal fruit with the first 2 orders to help encourage signups.
The marketing focuses on the idea that Pepper Leaf isn't like other meal kit companies. Instead, it is locally owned and relies on fresh, healthy and sustainably sourced ingredients.
There are 3 different meal plans to choose from. The Classic Box caters for 1-2 people for 3-5 nights. The Vegetarian Box provides for 2-6 people for 2-3 nights, giving just 3 recipes to choose from. Finally, the Family Boxes feed 4-6 people for 2-5 nights. This means there is plenty of chances to find the right fit for you.
Marley Spoon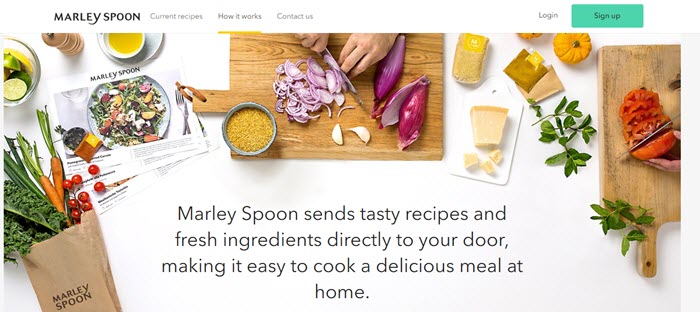 Like HelloFresh, Marley Spoon offers meal kits in multiple countries, including Australia. Members receive a box that has fresh ingredients, already portioned into the sizes that you need. These are separated out by dish, making the recipes easy to prepare on the night.
This time, you can choose between a 2-person box and a 4-person box. Each option can provide 2, 3 or 4 meals per week. You can also choose to make either of the boxes vegetarian. The available recipes change from week-to-week and you can choose which ones you receive. Marley Spoon uses tags like spicy, kid-friendly and healthy to make meal selection easier.
The Cook's Grocer



If you prefer local companies, The Cook's Grocer is a good option to consider. The service provides chef-designed meals that take around 30 minutes to prepare. The available recipes change each week, with multiple styles to choose from. Plans include a 2-Person Box, Family Box and 4-Adult Box. Each can provide 2 to 5 meals per week.
The most unusual part is the extras. You're able to add on gourmet pre-cooked meals, a fresh fruit bag and/or a fresh fruit & vegetable box to your order. This gives you more flexibility. It's also an option that most other companies simply don't provide.
Dinnerly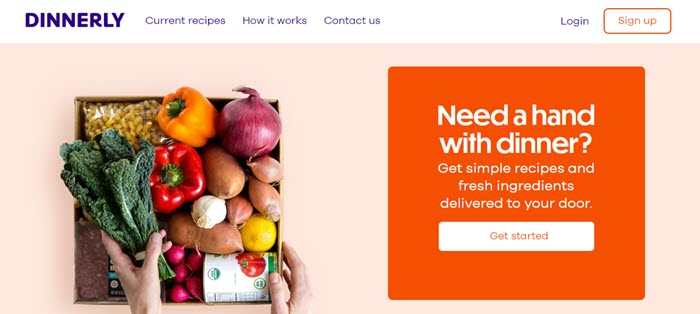 Dinnerly strongly focuses on affordability. After all, the price of meal kits can quickly add up, especially if you're using them for multiple meals each week. The prices for Dinnerly start at $5.75. That's an impressive feat.
To do this, Dinnerly does provide simpler recipes and fewer ingredients than other companies. The style means that the finished meals won't be as amazing as you might expect. Even so, the low price is a key selling point and the meals are still interesting. The meals are often easier to prepare as well. That's another advantage, especially on busy nights.
Tastebox


Tastebox is a Queensland-based meal kit company that offers a vegetarian and a regular dinner box. A key advantage is the selection. Tastebox has a larger range of meals to choose from than most other companies, including significant style variation.
There are also limitations. Tastebox provides fewer details about the precise processes involved or what you can expect with each order. It's also not clear how much the recipes change from week-to-week. You may find that you have more selection per week, but less variation between weeks.
Dinner Twist


Dinner Twist doesn't just offer the same general meal plans that you see time and time again. Instead, the company has some more unusual plans, which are focused on different sets of needs. This includes the Express Box (3 meals for 4 people, which take less than 20 minutes to cook), the Family Box (4 family-style meals for 2 or 4 people), the Wholesome Box (4 meals for 2 or 4 people, with a focus on interesting flavors) and the Vegan Box (4 vegan meals).
You are also able to add on either 2 kg or 4 kg of fruit, upsize the protein, and extra items and/or upgrade the beef that is included. That's a decent amount of versatility. There are even trial boxes that give you an idea of what to expect.
Related Content