The small size of New Zealand hasn't been enough to stop companies getting onboard the food kit trend. There are now multiple companies that offer this type of kit, starting with the most well-known option My Food Bag.
Why waste time trying out multiple options to figure out what works for you? In this post, we're taking a look at the various meal kits for New Zealand and showing how they compare to one another. There aren't as many as with other countries, but that's not a bad thing. After all, kiwis do tend to find their own solutions to problems.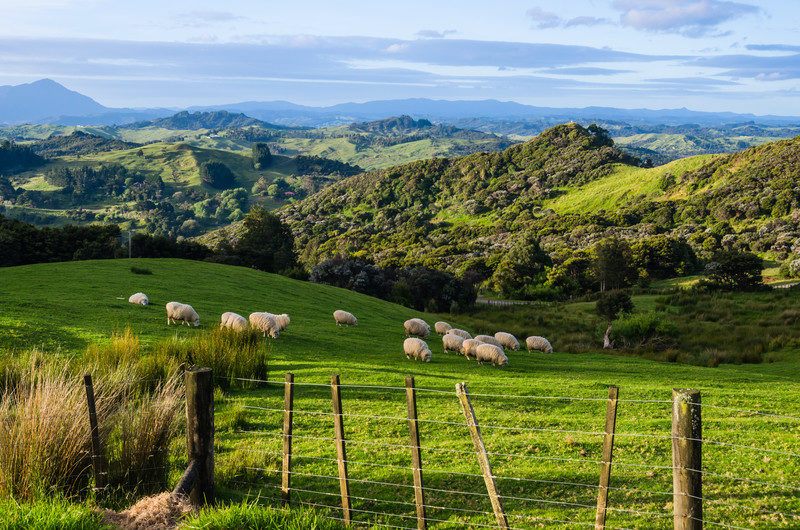 Meal Kits For New Zealand
My Food Bag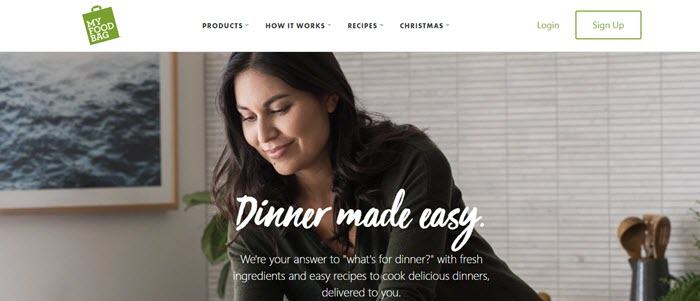 My Food Bag provides a selection of different dinner bag styles. For example, there is a My Family Bag. This costs $169.99 per week, contains 5 recipes and serves 4-5 people. Another is the My Gourmet Bag. This costs $144.99 per week, contains 4 recipes and serves 2 people. As the name suggests, it has a focus on gourmet recipes.
Some of the bags allow you to swap out recipes based on your preferences. Others don't give you this control, with all recipes being chosen for you. The meals are delivered on Sunday or Monday. If you're not at home, the driver will leave the food and send you a text to say that it has been delivered.
Emma's Food Bag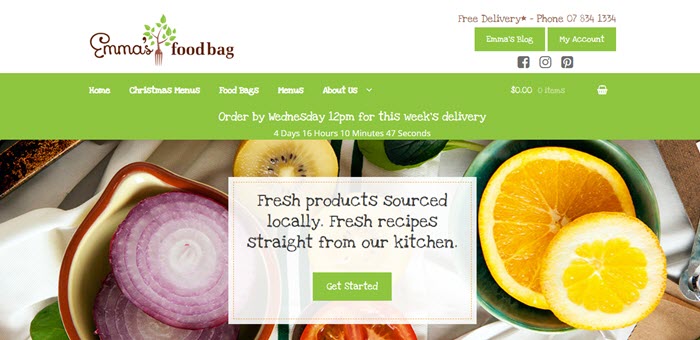 Like many companies, Emma's Food Bag has a menu of recipes that changes from week-to-week. The meals are all designed to be simple and creative, using fresh local produce. There are also multiple bags to choose from. These often have different recipes, based on the audience and the type of bag.
The first is the Original Bag. This contains 5 meals, costing $135 for 2 people and $192 for 4 people. There is also the Inspiration Bag. This contains 3 meals and emphasizes meals that are unusual, with an interesting combination of flavors. The bag costs $91 for2 people and $132 for 4 people.
The Express Bag is next. It contains 4 recipes, which are designed to be fast and easy. The bag costs $115 for 2 people and $172 for 4 people. There is a Family Bag too. This one costs $115 for 3 meals/week and $161 for 5 meals/week. The final option is the Vegetarian Bag. It contains 3 meals and serves 2 people.
WOOP


WOOP stands for World On Our Plate. That's a good summary of the company's approach, as you're not just getting New Zealand-style meals. WOOP is also a little unusual. You're not just getting fresh ingredients. Some of the steps have been done for you. This includes the preparation of sauces, marinating meat and even par-cooking some items.
This type of style is interesting. While you don't learn nearly as much about cooking, it should be much faster to make meals. That may be a good tradeoff in many situations, especially if your family life is busy.
There are 4 different boxes to choose from: the Foodie Box, Balance Box, Classic Box and Gluten Free Box. These can feed 1, 2 or 4 people and contain 3or 4 recipes per week – depending on the plan and your selection. The main limitation is that you cannot choose your meals. You simply receive whichever meals are on the menu for that week.
Bargain Box


As the name suggests, Bargain Box was designed to make meal kits more affordable. There are 3 different boxes to choose from, which can contain 3 or 5 meals. The Mini Box is for 2 people and costs from $9.80 per serving. The Regular Box is for 4 people, costing from $6.50 per serving, while The Mega Box feeds 6, from $5.60 per serving.
The service comes from the same company as My Food Bag, so you can expect tasty meals. However, there are few details about the meals and customers aren't given much control. The site does state that these are 'tasty kiwi classics' and there are some examples like Chicken Filo Pie and Glazed Pork Nuggets. Even so, you won't know what to expect week-to-week.
The Kai Box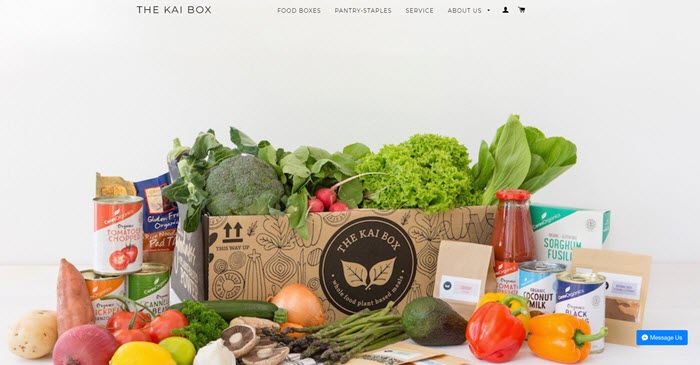 The name Kai Box is very kiwi, but the meals might not be what you're expecting. All of the recipes from Kai Box are vegan, so there's no meat or dairy included. There are 2 styles of box to choose from: A Couples Box and a Family Box. There is a gluten-free version of each box, along with some items you can buy individually.
The meals do look appealing and the site provides details about what you can expect. Even so, you don't have any control over the meals themselves. You simply get whatever is on the menu for the week. This is fine if you want to experiment with plant-based food, although it could be slightly annoying some days.
Just Cook It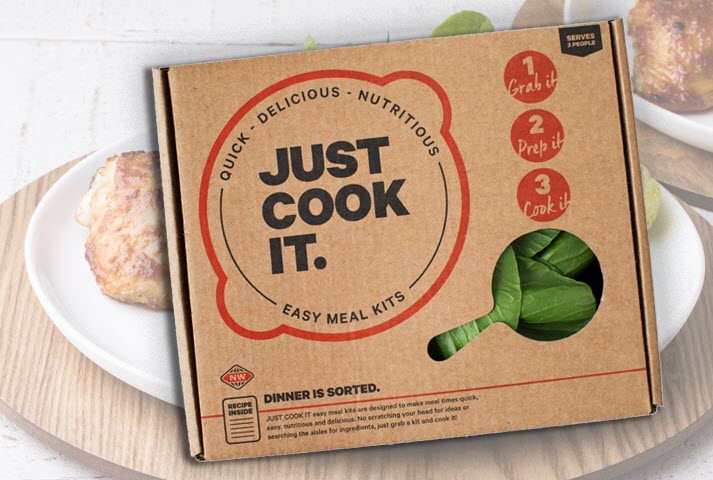 Just Cook It is a little different than other meal kits, as it isn't delivered. Instead, the Just Cook It kits are available in some New World supermarkets. This isn't the only example of such a pattern. Some other grocery stores are offering meal kits.
The idea isn't as convenient as a meal kit service, given that you still need to go to the store and purchase the kit. Many of them are simply collections of ingredients, with no preparation or portioning. Even then, the kits can save you shopping time and helps ensure that you have all the ingredients you need to cook with.
Related Content