While meal kits sound appealing, many people are put off by the environmental impact. After all, they are shipped (sometimes across the country). The boxes are also filled with insulation and ice packs, not to mention the plastic packaging that surrounds the food. Some kits even separate each meal into yet another bag.
The materials add up fast, especially if you're ordering multiple meals per week. Eco-Friendly meal kits aim to reduce this waste in a variety of ways.
The packaging issue has caused many people to turn away from meal kits. Even so, the environmental impact isn't as bad as it might seem. Some companies focus on local produce to cut down travel time, while others look for ways to decrease their packaging or to make it more sustainable.
Of the eco-friendly meal kits below, Sunbasket is by far, my favorite. I eat anything and love interesting foods. After trying 20+ meal kits, Sunbasket meals are the most flavorful and most fun to cook. Plus, they have tons of options and additions you can use to further customize your order.
There are some other good ones on the list too though!
Choosing the right eco-friendly meal kit may not only meal less packaging, but also less food waste, fewer trips to the grocery store and other positive changes. These factors all diminish the negative impacts. Here, we're focusing on companies that are making efforts to be more sustainable and eco-friendly in general. Some are more effective than others, so check them out to see which ones suit your needs.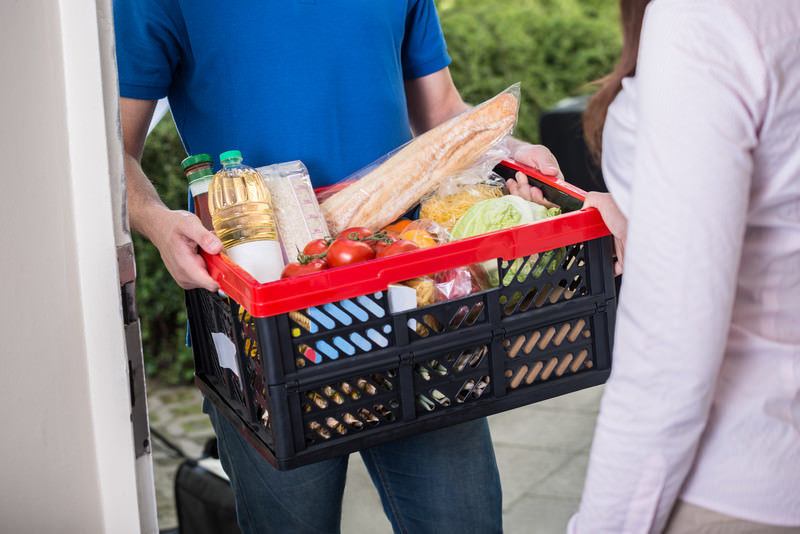 Eco Friendly Meal Kits
Sunbasket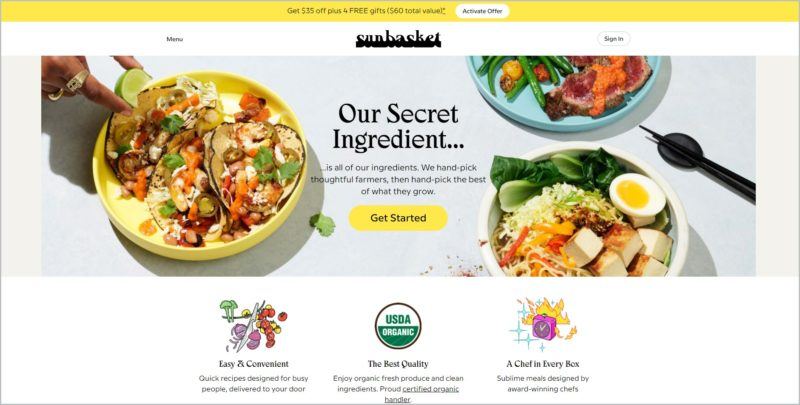 Sunbasket is a particularly good company if you're looking for healthy meals. Almost all of their ingredients are USDA organic and they're also 100% non-GMO. The meats and seafood are all sustainably sourced. There's even a reliance on local produce, which means that your ingredients don't need to travel as far.
Another interesting aspect is the meal plans. Sunbasket has a Classic and a Family Menu. The Classic Menu provides 3 recipes each week, with either 2 or 4 servings per recipe. There are plenty of styles to choose from, like Paleo, Lean & Clean, Chef's Choice, Gluten Free and Mediterranean. Most allow you to choose meals from the weekly Classic Menu. That menu tends to contain around 18 different meals, giving you plenty of options.
From the eco friendly point of view, Sunbasket is fantastic. They're completely transparent about where their ingredients are sourced. Sunbasket also focuses on making their materials completely recyclable. This even includes the ice packs, which isn't the case for most other companies.
Purple Carrot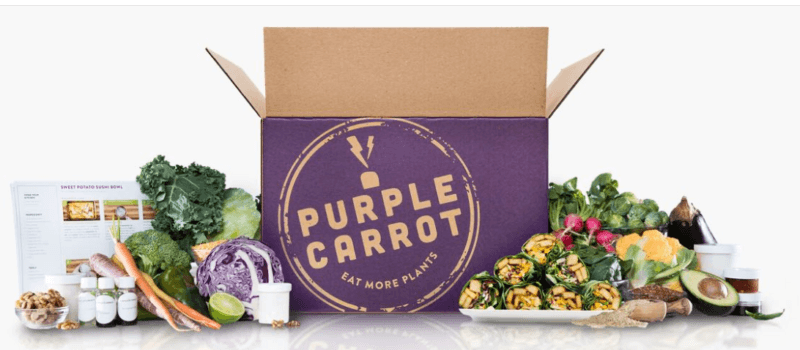 Purple Carrot only offers vegan meals, so it makes sense that the company is a good environmental choice. After all, factory-farmed animals do have a negative impact on the environment. Even if you're not a vegan or vegetarian, having plant-based meals like these regularly can be fantastic for your health.
The meals themselves are appealing too. There is always a risk that vegan meals end up being boring or repetitive, but that's not the case here. Instead, you have options like Coconut Lentil Soup, a Vietnamese Tofu Bowl, and Butter Roasted Tomato Gratin. There are 6 different recipes available each week and you can choose from 3 meal plans.
The company also takes environmental concerns seriously. Most of their packaging material can be recycled and/or is biodegradable. They also provide information about how to reuse some of their packaging for other purposes. The main limitation is the freezer packs. There is little that you can do with these, but this is true for all meal kit companies.
Green Chef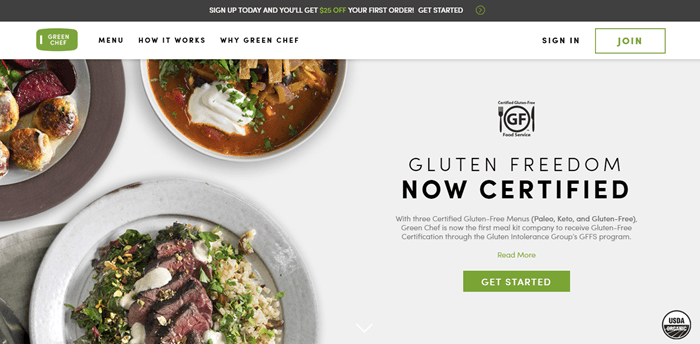 There are many good reasons to try Green Chef, such as their use of organic ingredients or the selection of different plans available. Green Chef doesn't just offer the common 2-person and family plans. Instead, there are individual versions of each of these styles. The 2-person plans include options like keto, paleo, vegan, and omnivore, while the family plans include an omnivore and a carnivore option.
Your ability to select meals within these plans is limited. With the 2-person plans, you often have 5 meals to select from, which isn't much. The family plans provide no ability to choose at all. Still, this mightn't matter, as the plans are more specific than what most other companies offer. As I've found out myself, the meals taste great too.
Green Chef also has a focus on packaging. Their website contains details about the individual packaging materials and what you can do with them. There is even a link to help you find recycling options in your local area.
HelloFresh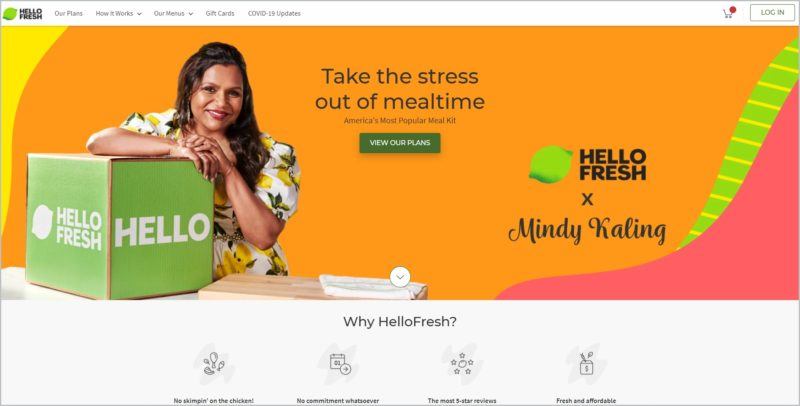 HelloFresh is a popular service for its flexibility and focuses on healthy food. This company provides a Veggie Plan, Classic Plan, and Family Plan. Prices range from $6.99 per serving to $8.99 per serving. The plans cater for 2 or 4 people can provide 2, 3 or 4 recipes per week.
As with many companies, HelloFresh uses a weekly rotating menu. They'll send out a default set of meals from the menu or you can choose which meals you want. Unfortunately, the selection isn't large. When I reviewed HelloFresh, I found that there were only around 8 different meals to choose from. While this can be frustrating, it mightn't be a problem if you like the meals they have on offer.
The main environmental aspect is that HelloFresh focuses on local ingredients and sustainably sourced seafood. This means that ingredients aren't transferred as far and the environmental impact is less.
HelloFresh also provides clear details about how you can recycle their various packaging components, which is another clear advantage. Of course, as is normally the case, the freezer pack isn't recyclable.
Munchery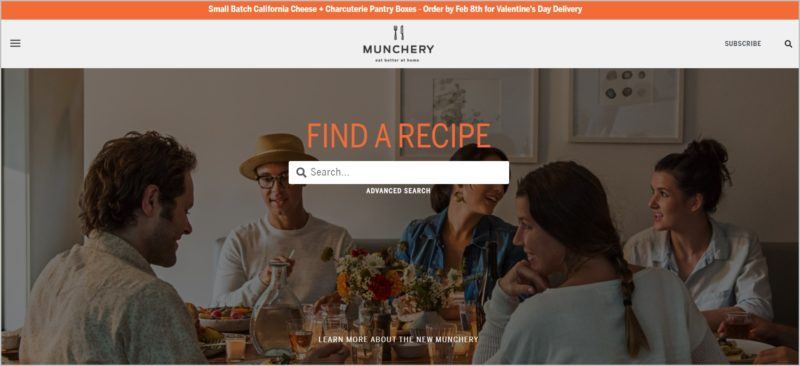 Munchery is an interesting company because it doesn't just focus on meal kits. Instead, Munchery allows you to order meal kits and fully prepared meals. Another aspect is that all of the meals are fast to prepare. It often takes around 15 minutes to get the dish completed and ready to eat. That's impressive, especially when life is busy.
The speed of cooking comes from the way that Munchery relies on prepared sauces. This means you're doing much less work. Unfortunately, the style also means that you cannot remake recipes yourself, as you don't know how the sauce was created. When I tried the service, I also noticed that many of the meals were rich and creamy. I don't particularly like meals that heavily rely on sauces like that. You might be different.
Munchery manages to be somewhat environmentally-focused because of the packaging material. All of the items that they use can be recycled. Many of them can be simply placed in your curbside bins, although you may need to visit a local grocery store for some, depending on the rules where you live.
That eco-friendly style is appealing enough and it's an angle that many companies take. It's not ideal, especially as it means you need to be active about recycling. That's a little frustrating if you are ordering multiple meal kits every week. There is also an issue of theory versus reality. While the various items are recyclable in theory, you may find that they're not always accepted.
PlateJoy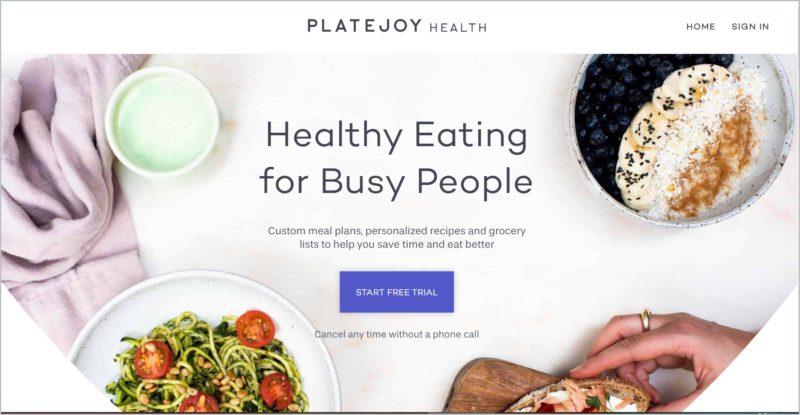 PlateJoy mightn't be what you expect from a meal kit service. The company doesn't send you out a box with prepped ingredients for the week. Instead, they focus on meal planning. Their site provides a lifestyle quiz that is used to learn more about your health goals, tastes, and the food that you're looking for. You are then able to build a personalized meal plan that has the recipes you want.
Because PlateJoy isn't providing the ingredients, they are able to offer many more recipes. You simply won't see this selection anywhere else. You are also provided with a shopping list. This makes it easy to buy the ingredients that you want when you are at the store.
The environmental benefits are easy to see. You still get someone doing all the meal planning for you, but you don't have to deal with the mess and packaging materials that come with a box full of ingredients.
There's even an option if you still want ingredients delivered. PlateJoy has partnered with Instacart, which will deliver the food you need. The style is still more environmentally friendly than a meal kit, as you're not getting prepped and individually wrapped ingredients.
While the style sounds a little unusual, it does truly have some advantages. I noticed this during my own experiment with PlateJoy. If nothing else, the service is an alternative option to consider. You might find that it works better with your diet and food preferences.
Blue Apron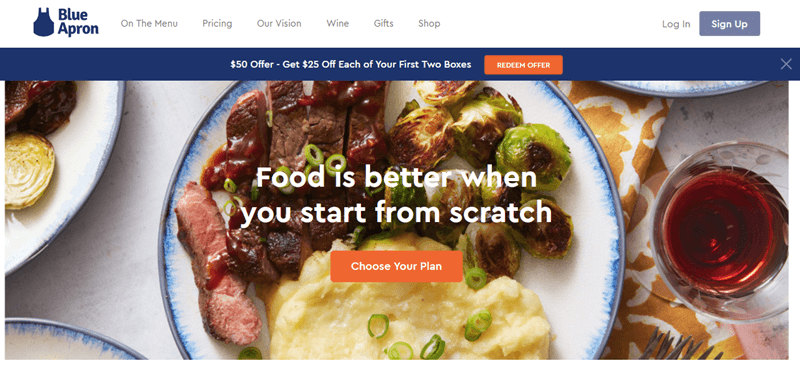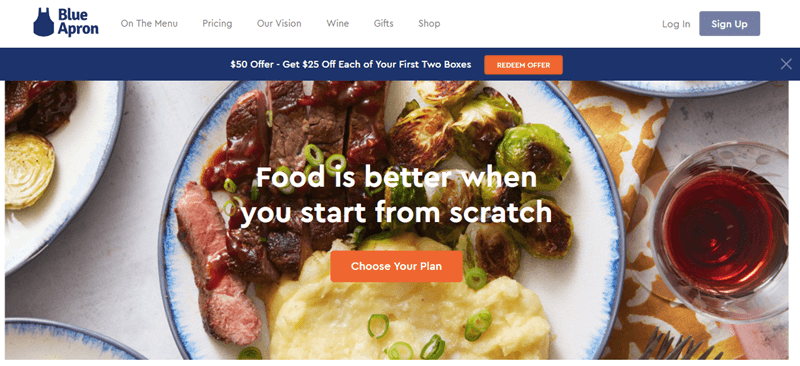 Blue Apron was the first meal kit service and continues to be popular. That's not so surprising, as the service does consistently provide quality ingredients, along with recipes that taste good. The main limitation that I found when trying out Blue Apron is that the meals get a little repetitive and boring. Even then, the menu seems to improve over time, so you might find that the selection suits you perfectly.
While the service works well, there are some key limitations. For example, they don't cater to specific diet types, like gluten-free or paleo meals. The individual meals aren't packaged separately in their boxes either. That issue isn't a huge deal, but it does mean a little more time sorting through the box when it is time to cook.
The first environmental advantage is that Blue Apron relies on responsibly sourced ingredients, including sustainable seafood and avoiding GMOs. Most of their packaging can be recycled, although there are some limitations. While the service isn't your best option for being eco friendly, it is still a viable choice.
Good Eggs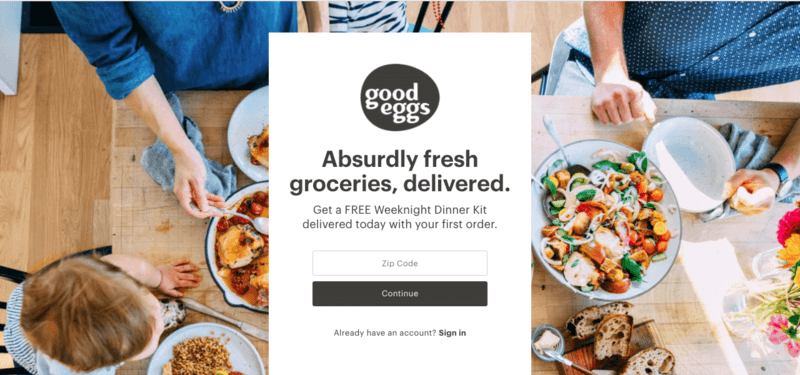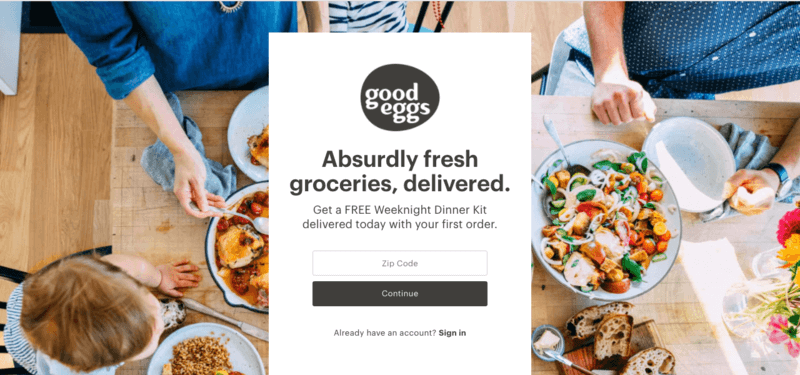 Unlike most companies on this list, Good Eggs doesn't primarily focus on meal kits. Instead, Good Eggs emphasizes the delivery of fresh groceries. This includes a strong reliance on local produce that has recently been harvested. Most of their meal kits are designed to be cooked in 15 minutes or less, making them perfect for busy families.
The company lists several 3 dinner meal kits, along with a wide range of individual meals to choose from. The style means that you can choose the meals that you're interested in, rather than having to rely on a revolving menu. You're not limited to dinner either, there are lunch foods, breakfasts, and even some desserts.
Good Eggs has multiple environmental advantages because the company only delivers locally. This includes most zip codes in the Bay Area, including San Francisco. This style allows them to cut out much of the insulation with their boxes. The impact of transport is reduced too, especially as Good Eggs already has trucks on the road.
Even more importantly, Good Eggs cuts out much of the packaging material. Many of the ingredients are just provided as-is. The plastic that is used can often be easily recycled and you can even return some of the packagings to your delivery driver next time.
Hungryroot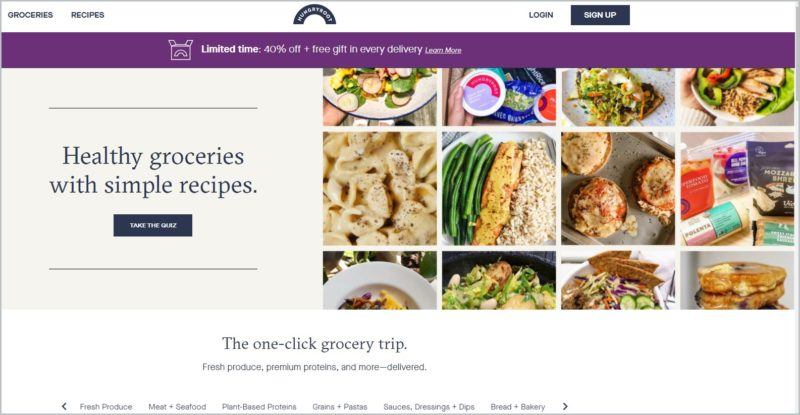 Although Hungryroot is not exactly your typical meal kit service, it does function quite similarly. It's a personalized grocery service that sends you the groceries with accompanying chef-designed recipes. By answering a series of questions via their 'quiz' they learn a few things about you – your goals, the number of people you're feeding, and the food you like to eat for dinner. They also cater to specific dietary needs like gluten-free, dairy-free, soy-free, peanut-free, tree-nut free, shellfish-free, egg-free, vegetarian, vegan, and pescatarian.
Hungryroot has a team of food sourcing and personalization experts that lookout for the most nutritious options available out there to offer their customers. They ensure that all the food they carry is free of high-fructose corn syrup, partially hydrogenated oils, artificial preservatives, artificial sweeteners, and artificial colors.
Sustainability is at the top of their priorities list. They help you eat more plants not just because they're healthy and taste good but because according to the UN's 2019 Climate Change Report, incorporating more plants more often into our diet has a positive impact on climate change. Their shipping materials are recyclable, the box, food protector, and paper cooler can be recycled along with your cardboard and paper materials, while the EnviroIce can be used for plant food.
When packing deliveries, they separate shelf-stable items from chilled items for most box sizes, this helps not just in decreasing ice usage and shipping weight but also lessens the overall carbon footprint. They only source what they are able to sell and donate 100% of food stock, if they run into excess, to local food banks.