Imagine you're on your way home from work. It's the middle of rush hour, and you're hungry. What do you do? Pull into a fast-food joint for takeout? Or are you prepared for this?
Meal preparation has become a trend with Millennials and others who like to feel in control of their lifestyle and their food choices. In 2020, there were 5.5 million social media posts about meal preparation ideas with the hashtag #mealprep. Meal kit delivery services are a similar trend, where the food preparation is usually done for you, and all you have to do is cook the food.
98% of Americans still prefer to cook their meals at home. With that in mind, chopping veggies and making other meal preparations in advance help people meet their goals. The best foods for meal prep are easy to shop for, easy to prepare and store, and easy to use at a moment's notice. They also significantly cut down on cooking time and on kitchen cleanup on busy weekdays, and they allow people to get the nutritious, delicious meals they want to help them feel healthy and happy.
Your Best Bets For Nutritious Food Prep Staples
Onions
Tomatoes
Cheese
Celery
Chicken
Ground Beef
Cucumbers
Smoothie Bags
Peppers
Nuts and Seeds
Onions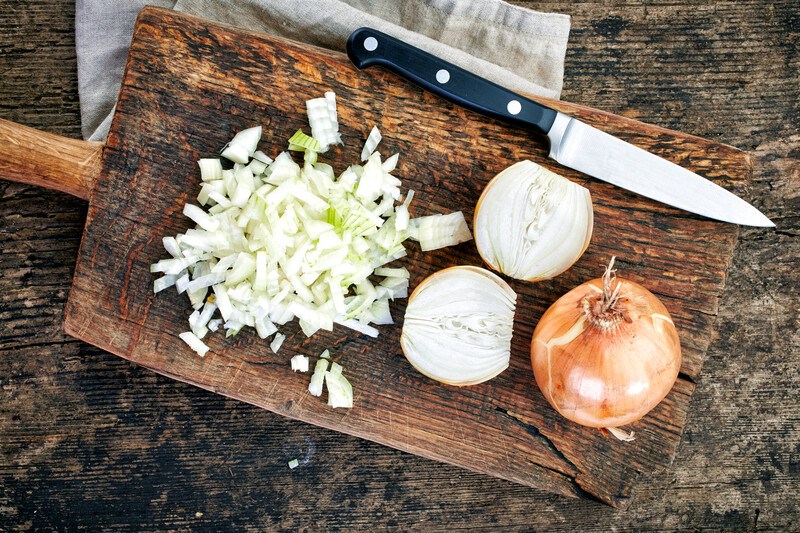 Onions add flavor to casseroles, soups, side dishes, and salads. Red onions can add color, as well. They go with so many dishes that they're handy to have on hand—and there are number of ways to do this.
The most obvious might be to chop your own onions and keep them in a container in the refrigerator. This is a great strategy because buying one or two onions at a time isn't expensive. A container of chopped onions could last about a week, depending on what you're making and how often you cook.
However, you might notice that chopping onions make your eyes water. This is due to a chemical called allicin that is released when the flesh of the onion hits the air. It can stimulate the tear ducts and cause the eyes to water.
People who don't like chopping onions could opt for purchasing pre-chopped, frozen onions or dried minced onions. The frozen version still goes great in side dishes and main dishes, but it doesn't do as well in salads. The dried onions taste great in a wide variety of dishes.
Tomatoes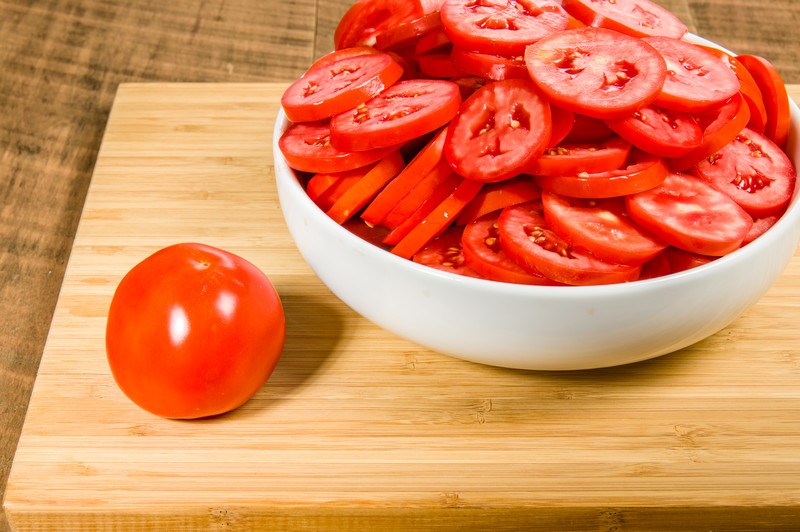 Like onions, tomatoes are a versatile food. A handful of grape tomatoes can be easily added to salads for color and flavor. They can also be sliced in half and served with salt and pepper as a refreshing, easy side dish on their own.
It's also helpful to have fresh sliced tomatoes on hand for sandwiches and grilled burgers or chopped tomatoes to top tacos. Most stores carry a variety of tomatoes ranging from the fleshy Roma variety to juicy Beefsteak tomatoes. You could try out one or two to find your favorites, and then slice or chop them so they're ready to go for the week.
Here's a quick tip for sliced tomatoes: The thinner you slice them, the more easily they stack—and stay—on your sandwiches and burgers.
Besides fresh tomatoes, sun-dried tomatoes can make great snacks or additions to salads. Canned tomatoes cans speed up the process of making chili or stews, too.
Cheese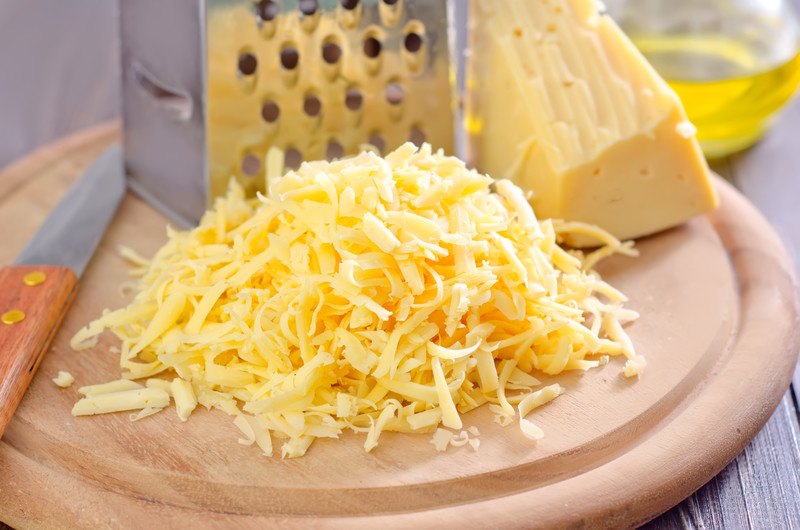 Most supermarkets carry a nice selection of cheeses, ranging from sharp cheddars to cream cheese, cottage cheese, and specialty cheeses such as baby smoked gouda rounds. The kinds of cheese you'll need to stock up depends on the types of meals you'd like to be ready for.
For example, baby smoked gouda rounds and cheese sticks are convenient and easy to pack in lunches. Sliced pepper jack cheeses or cheddars go great on sandwiches and grilled meats. Grated cheeses can be tossed into salads, melted into pasta dishes, or sprinkled across main dishes to add flavor.
Many cheeses can be purchased in blocks, which can then be shredded, cubed, or sliced at home.
One tip about cheese: if you freeze it, it tends to crumble. It's best not to freeze cheese that you want to slice later, but if it's already grated or shredded, it won't matter so much if it crumbles.
Celery

Celery may not be as versatile as some of the other foods on this list, but it does add a nice flavor and texture, and it's easy to prepare. You can buy it in full stalks, as celery hearts with most of the leaves and outer stalks removed, or as pre-cut sticks.
At home, you can cut it into three-or-four-inch lengths to pack in lunches. These also make great quick appetizers or snacks if you fill them with cream cheese or peanut butter. Diced or chopped celery adds an easy, flavorful crunch to salads. You can also toss it in soups and side dishes.
One note about celery: a little bit goes a long way. If you find you can't get through an entire package of celery in a week, you might try splitting a package each week with a neighbor. This strategy works well for bags of spinach and heads of lettuce, too.
Chicken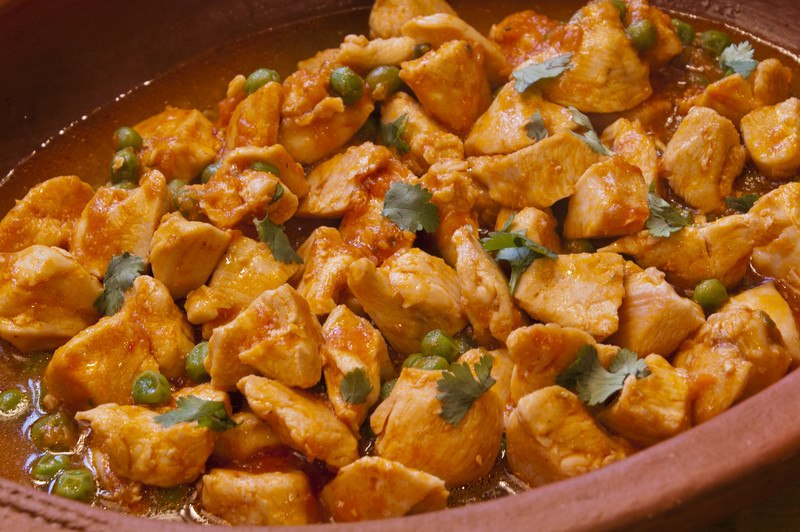 Many main-dish recipes call for chicken, and most of the time, you prep it in advance. If you buy chicken on sale, you can divvy it up into meal-sized freezer bags, add spices and sauces, and freeze it for easy marinated grilled chicken or slow-cooker meals later in the week. You can also chop it and freeze it for simple stir-fries, casseroles, and soups.
If you want your meals to be super-fast, take it one step further and bake the chicken before chopping it. This can speed up the food preparation for most casseroles and soups, and it cuts back on the weekday kitchen cleanup, too.
Ground Beef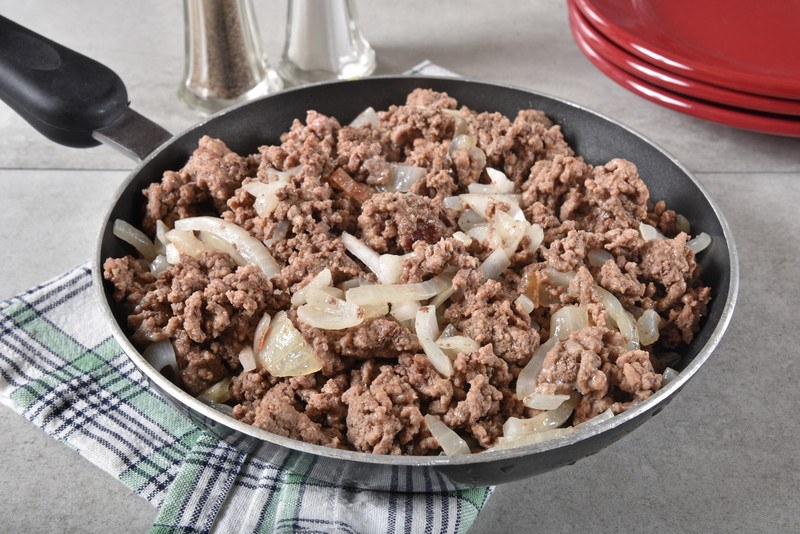 Like chicken, ground beef can be prepared and frozen for weekly meals in advance. If you're working with raw ground beef, you can shape and freeze meatballs or hamburger patties for grilling.
For fast and easy meals, consider browning the ground beef with onions and garlic and then packaging it in meal-sized freezer bags. Later, you can pull them out and mix them with sauces or spices for quick taco or spaghetti dinners. They can also be added to chili or casseroles. Fancier dishes, such as lasagna or enchiladas, are now quicker and easier to make. You'll be more open to other ground beef recipe ideas if you know that you have pre-cooked ground beef on hand.
If you're not into ground beef, you could substitute it with ground turkey. Shredded pork is another good option: just pop a pork loin in a slow cooker on low overnight. In the morning, shred it and package it, and you're good to go.
Cucumbers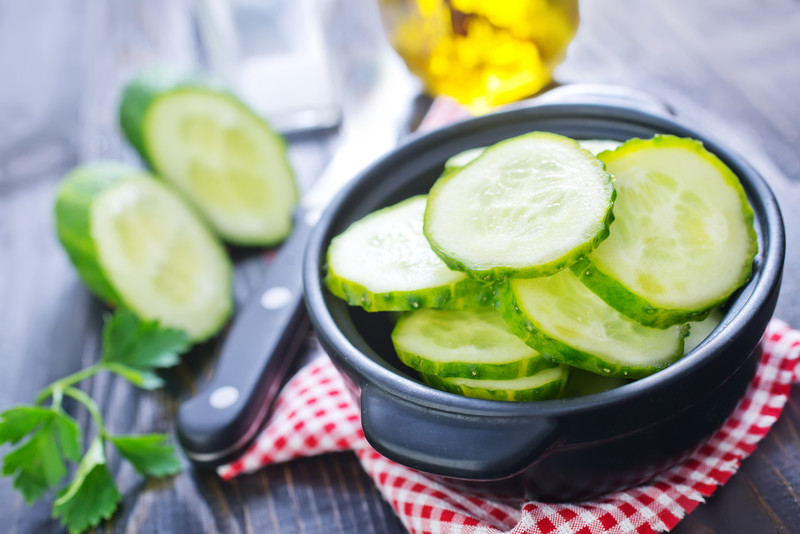 If you're a vegetable fan, cucumbers can be a refreshing side dish or topper. You can prep them in advance by peeling and chopping them into chunks for salads. You could also use a julienne slicer or cut them into matchsticks for specialty salads or Korean meals like Bibimbap.
You can slice cucumbers with or without the skins for salads, sandwich fillings, and easy snacks. Cucumber slices are easy to pack along with lunches, too.
As with tomatoes, many grocery stores carry a variety of cucumbers to choose from. Long, thin English cucumbers are great for slicing, but there are also bags of salad cucumbers and other types to try.
Smoothie Bags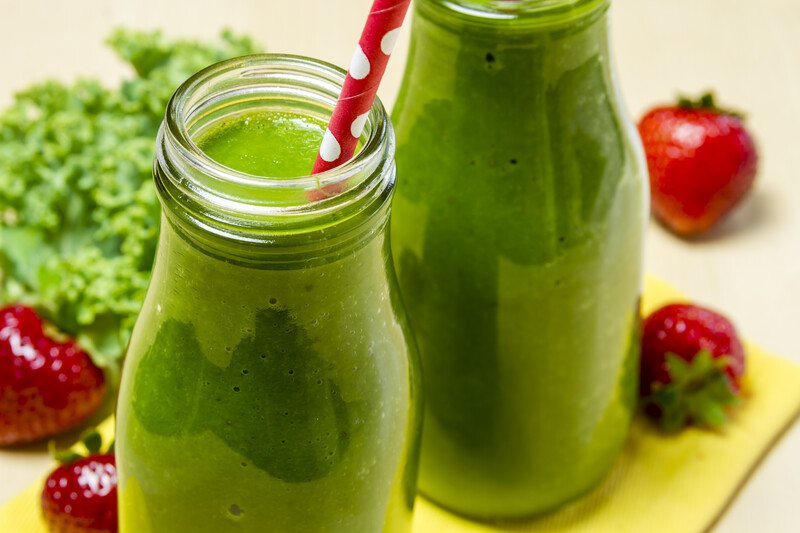 If you're an on-the-go personality or someone who struggles to eat right, you might consider assembling freezer bags of fruits and veggies. These smoothie bags can contain everything from chopped kale and spinach to berries, banana slices, and chopped apples. When you're ready for them, you can pull them out of the freezer and mix them in a blender with water, juice, or yogurt for a tasty, nutritious treat.
There are a lot of smoothie recipes available on the internet, but you might want to create your own based on the nutrients you want to get and the flavors you like best. For example, if you're low on potassium, you might want to try making smoothie bags with chopped kale and banana slices. Fruit lovers may want to try mixed berries, apple slices, and bananas.
Peppers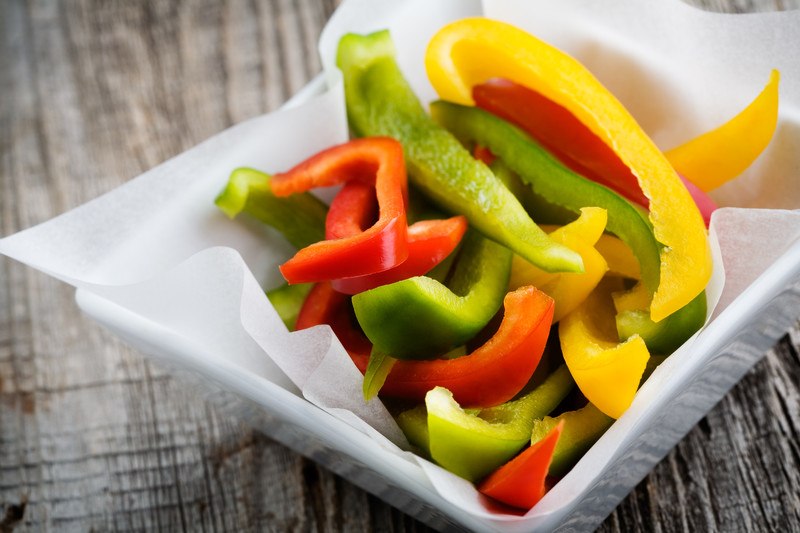 Like onions, chopped or sliced peppers can make a great addition to a variety of cooked meals. They add color and flavor, and they're easy to prep. For bell peppers, start by cutting about a half inch off the top and bottom of the pepper. You can then reach into the pepper, pull out the seeds, and then slice or chop the pepper.
Pepper rounds make beautiful side dishes, and they're easy to pack with lunches. Pepper strips also make nice snacks, and chopped peppers mix in well with stir fries, pasta salads, and casseroles. Some stores also carry bags of small sweet peppers, which are easy to snack on as they are.
If you're a fan of fajitas, you might consider freezing mixed bags of pepper strips and onion strips to keep on hand for a quick, easy meal. The meat could also be prepared in advance so the meal could come together in just minutes.
Nuts And Seeds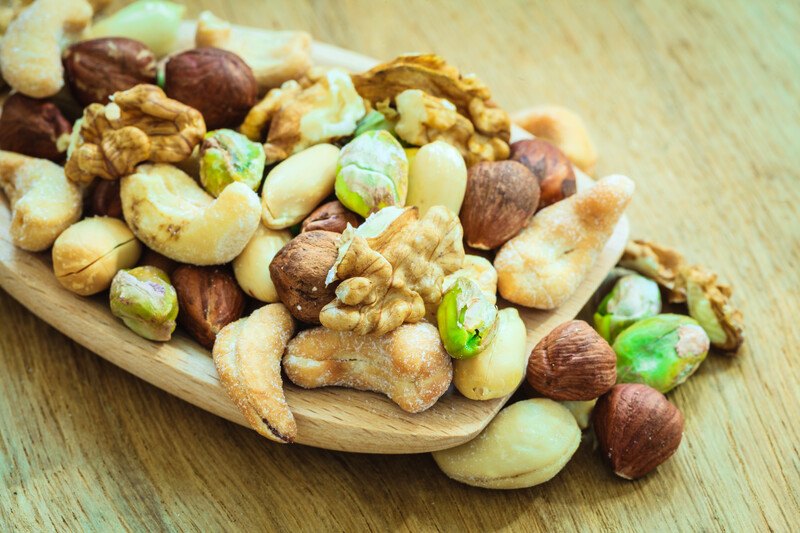 You can make your own trail mixes by buying nuts, seeds, dried fruits, and small chocolate candies in bulk. The nice thing about making your own trail mix is that you can make blends that appeal to you, such as a fruit and nut mix or one containing peanuts, raisins, and chocolate chips. A batch of trail mix can be packaged into baggies for easy grab-and-go snacks.
You can use the same strategy to create pack-along salad toppers for lunches or potluck meals.
If you like baking, you might enjoy purchasing nuts in bulk and pre-chopping them. This is extremely helpful when prepping for holiday baking. However, if you're prepping for baking months in advance, remember to store your chopped nuts in the freezer so they don't go rancid.
Pantry Stocking Tips For Quick Meals
Not all food preparation starts in the produce section of the grocery store. Sometimes it makes more sense to buy canned goods and dried goods, too. The best foods for meal prep can stretch your grocery budget and help make meal preparation even easier.
For example, consider keeping a variety of canned tomato products on hand. They're easy to add to soups and stews. Canned spaghetti sauces can speed up preparation for Italian-flavored meals, and tomato sauce or tomato paste is great for easy Tex-Mex meals.
Canned meats, canned beans, and canned vegetables can be used to create easy stews that are ready in minutes. Diced green chiles, canned mushroom slices, pickles, and sliced olives are great in salads or side dishes, or sometimes as a garnish for a simple meal that you'd like to make just a bit fancier.
One other thing to consider: if you're not on a ketogenic eating plan, you may want to keep instant potatoes, boxes of pasta, and rice on hand. These cook up quickly and can round out an ordinary meal.