In recent years, the importance of gut health on the overall health of the body has come to the forefront of several discussions. A healthy microbiome plays an important role in the immune system, in preventing brain fog, and even in combatting depression.
A healthy gut also helps reduce the risk of insulin resistance, and it could make weight loss easier for some people. All of the health benefits could be linked to the way the microbes in the intestines help absorb nutrients. An unhealthy gut is often linked with vitamin and mineral deficiencies that could impact the body in several ways.
The health of your gut is dependent on the types of foods you eat. Food high in fiber and fermented foods are some of the best foods for gut health. If you're interested in learning more, read through the following list of the 12 best foods for gut health. At the end, I'll share three fast meal ideas for boosting gut health immediately.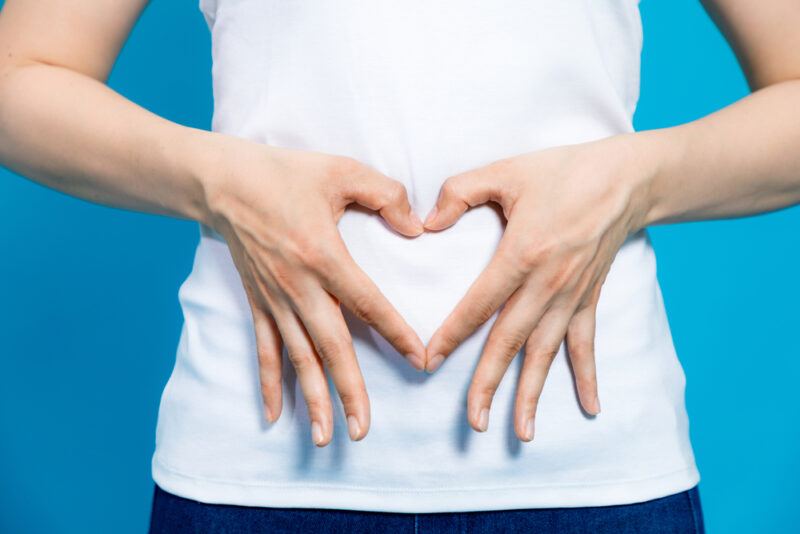 12 Foods That Build Gut Health
Oatmeal
Yogurt
Asparagus
Garlic
Bananas
Kimchi And Sauerkraut
Apples
Beans
Salmon
Flax Seeds And Chia Seeds
Green Leafy Vegetables
Almonds
Oatmeal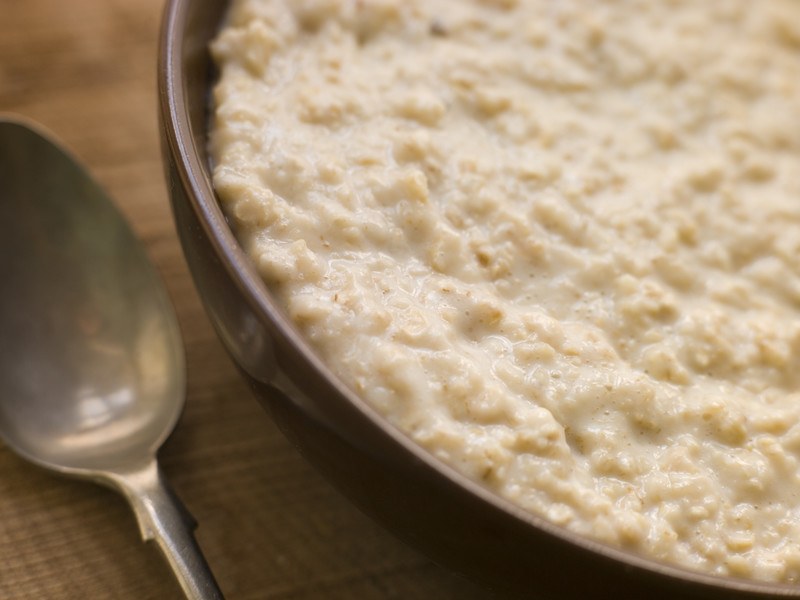 When it comes to building gut health, a nutritious breakfast centered around oatmeal is a great place to start. While it's a high-carb option, oatmeal has a decent GI index, and it's packed with fiber, so it won't spike blood sugar levels.
At the same time, much of the fiber in oatmeal is a prebiotic, soluble fiber called beta-glucan. Beta-glucan has several important functions in the body, including helping lower cholesterol, preventing metabolic syndrome, and improving heart health. In the gut, beta-glucan helps create a healthy environment where good bacteria can flourish.
Yogurt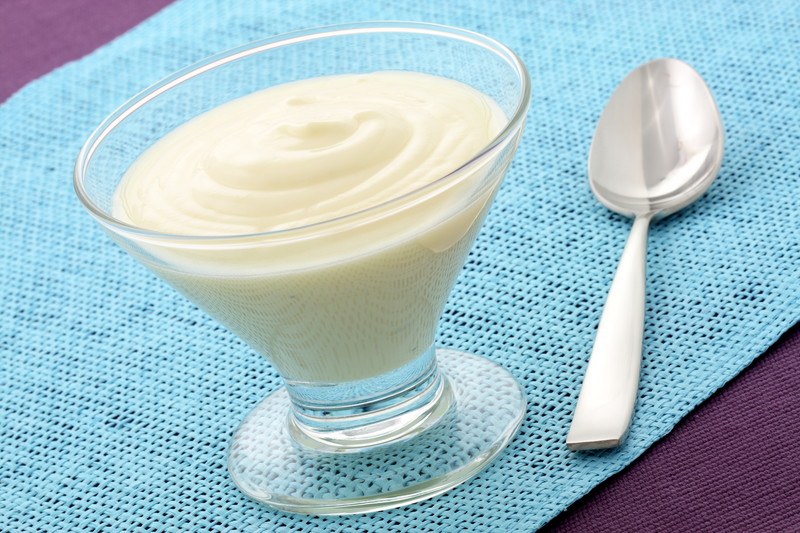 Fermented foods are great for gut health, and yogurt is one of the best-known fermented foods available in our society. Yogurt is a good source of protein, and depending on the type of yogurt you buy, it can be low in fat and carbs, too.
Low-fat, plain Greek yogurt is a terrific option for people who are trying to eat low-carb foods. One 7-ounce container provides 40% of the daily recommendation for protein, with just 3% of the daily recommendation for carbs. It also contains 18% of the daily recommendation for calcium, and it's a good source of vitamin A, several B vitamins, and other minerals such as selenium and potassium.
For gut health, yogurt directly supplies probiotic bacteria such as Bacillus Acidophilus. There are several strains of probiotic bacteria that help create a healthy microbiome, and they vary from yogurt to yogurt. It can be helpful to read the label of the yogurt you're buying to see which strains are in the product.
Other fermented dairy products that could contain probiotics include kefir, koumiss, cultured buttermilk, and sour cream.
Asparagus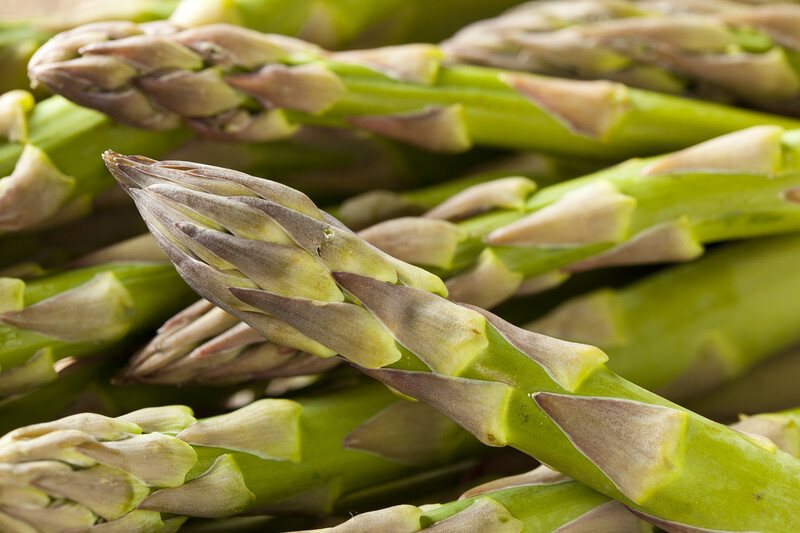 Asparagus is a spear-like spring vegetable. The shoot is picked and eaten before its top breaks bud and branches out. This veggie has several health benefits. It contains an amino acid called asparagine, which helps the body get rid of excess salts and break down fats. Asparagus also provides anti-inflammatory and anti-oxidant effects and helps cleanse the liver and kidneys.
When it comes to gut health, asparagus shines because of its high fiber content. It contains more than a gram of fiber for every cup. This helps create the best environment for growing good bacteria. Fiber is also great for reducing the risk of heart disease and diabetes.
Garlic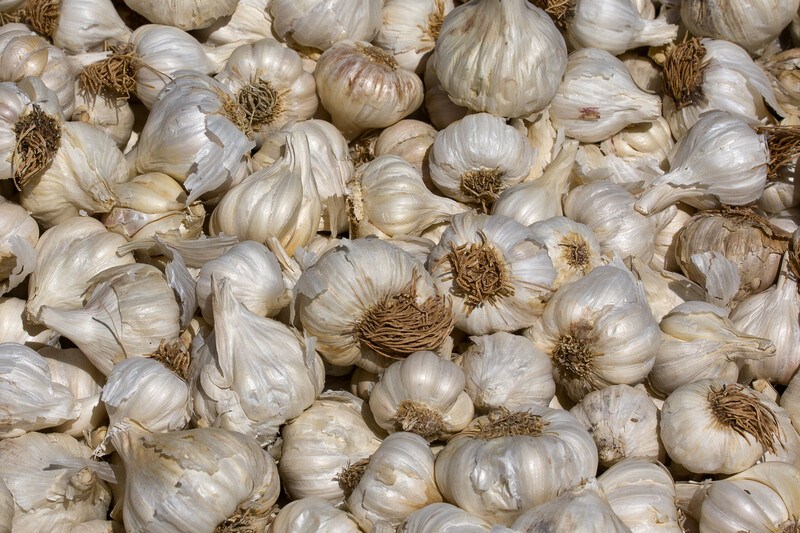 Like asparagus, garlic helps promote gut health by providing a beneficial type of fiber that good bacteria can grow well in. This type of fiber is a soluble fiber called inulin, and it's especially good at feeding the good bacteria in your gut. It also contains prebiotics known as fructooligosaccharides.
Besides providing prebiotic, garlic has an inhibitory effect on the growth of bad bacteria in the gut, including the bacteria associated with peptic ulcers. It also helps stimulate healthy mucus production in the gut and reduces inflammation.
Garlic has several other health benefits, too. It could reduce the risk of Alzheimer's and dementia, helps with high blood pressure and high cholesterol, boosts the immune system, and provides powerful antioxidant properties.
Bananas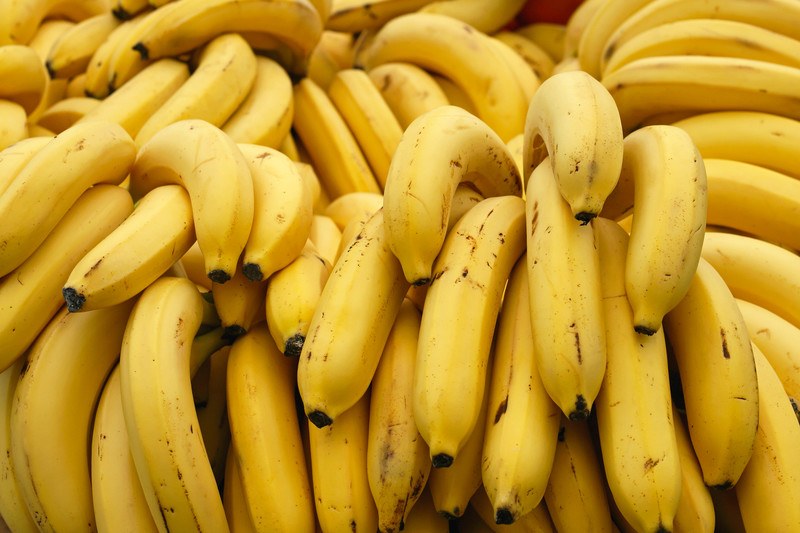 Bananas are well-known for their potassium content, but they're also a great source of inulin. This prebiotic soluble fiber is found more often in green bananas, and the amount of inulin decreases as the bananas ripen. Inulin increases gut health by feeding good bacteria.
Bananas are also rich in another type of soluble fiber called pectin. Pectin helps soothe the gut and has a positive impact on triglycerides and cholesterol, and it has a protective effect against some types of cancer, including colon cancer. Pectin's ability to bind substances in the gut could also help detoxify the gut and help eliminate heavy metals such as lead.
Kimchi And Sauerkraut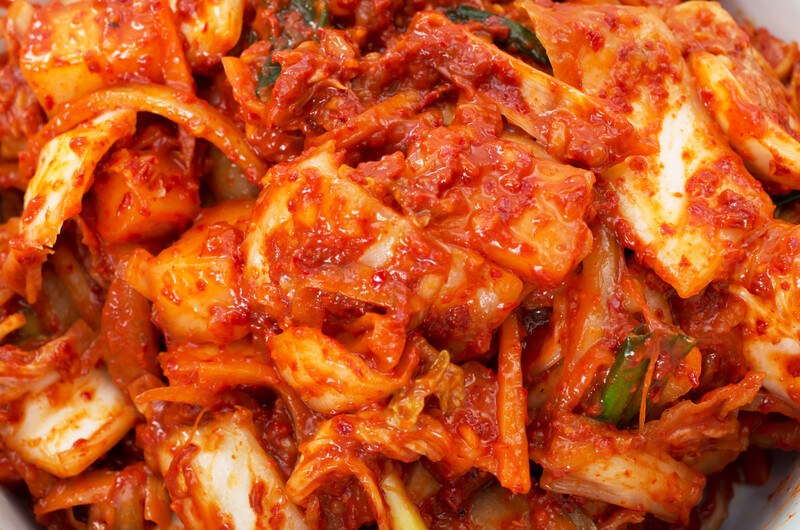 Kimchi and sauerkraut are both fermented foods that are good sources of probiotic bacteria. These foods are rich in a probiotic strain called lactobacilli, which helps maintain a healthy gut. In some areas of the world, kimchi is eaten with almost every meal.
Both kimchi and sauerkraut are made by fermenting cabbage, and this has added benefits for the gut. Cabbage is a cruciferous vegetable, so it's rich in fiber and in a substance called sulforaphane. Sulforaphane is effective at inhibiting cancer, and it's known for its antioxidant and anti-inflammatory properties. In the gut, sulforaphane helps repair the gut barrier and promotes the growth of helpful bacteria.
Apples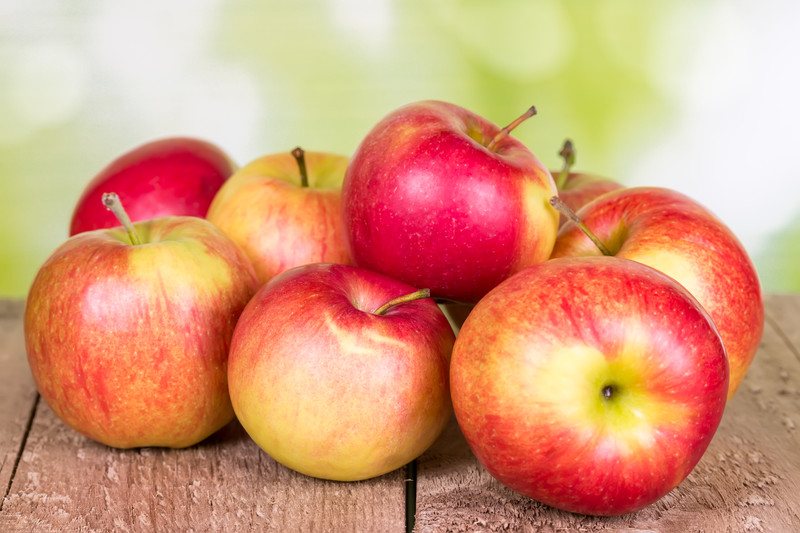 The old adage 'an apple a day keeps the doctor away' could have some truth behind it when it comes to gut health. Apples contain pectin, a soluble fiber that feeds good bacteria in the gut. Apples also have some probiotic benefits. One apple contains more than 100 million bacteria.
Apples are also rich in vitamins and minerals that provide antioxidant effects and help the body run properly. One medium apple contains 10% of the daily recommendation for vitamin C, as well as 17% for fiber, and it's a good source of several B vitamins, vitamins E and K, and minerals such as iron, magnesium, potassium, and zinc.
Beans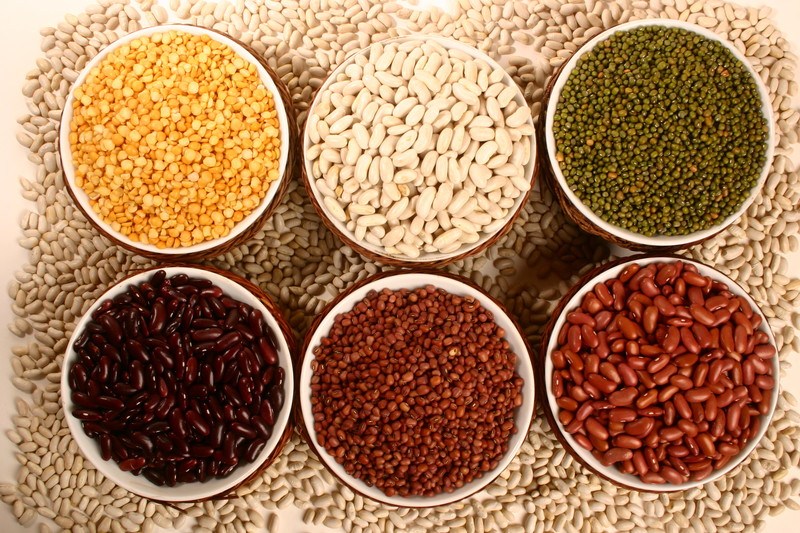 Beans, lentils, and other legumes are known for their high fiber content. This helps detoxify the digestive system by helping food move through it easily. Many beans contain both soluble and insoluble fiber, and eating beans is associated with a better gut barrier.
Black beans are especially good for gut health. One cup of black beans provides around 4.8 grams of soluble fiber. Navy beans and light red beans are also good sources of soluble fiber. Once the fiber passes through the stomach, it can feed the good bacteria.
The fiber in beans is often fermented as it passes through the digestive system, and this could produce digestive gases. People who are just beginning to eat beans could experience an increase of gas, while people who eat half a cup of beans daily for around eight weeks—and then continue on—actually experience less gas and bloating.
Fermented bean products, such as miso and doenjang, also contain fiber from beans, as well as probiotics from the fermentation process.
Salmon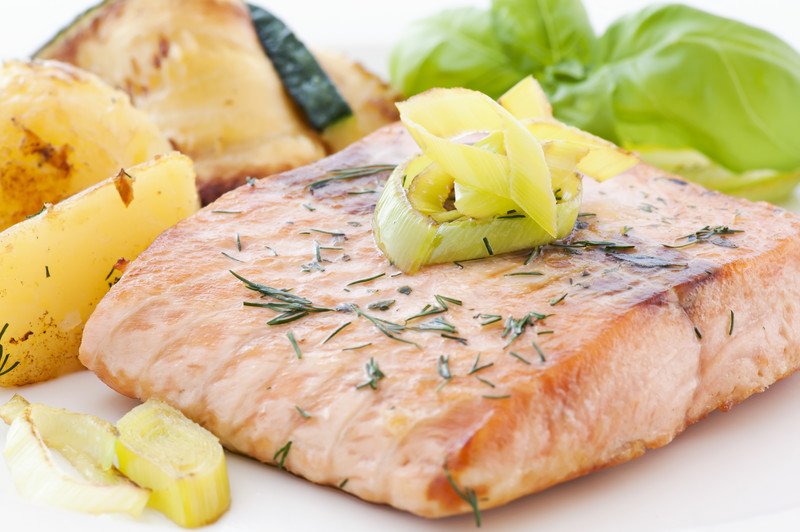 Salmon and other fatty fish are best known for their high content of omega-3 fatty acids. Omega-3 fatty acids promote heart health and aid weight loss, but they're also great for gut health. This is because they have a strong anti-inflammatory effect. This could help ease symptoms due to food intolerances and inflammatory bowel diseases.
Salmon is also a good dietary source of vitamin D, which could help regulate inflammation in the gut. One small salmon fillet contains around 116% of the daily recommendation for vitamin D. It also provides 88% of the daily recommendation for protein and 315% for cobalamin, also known as vitamin B12. Cobalamin is interesting because it could help regulate the balance of microbes in the gut.
Flax Seeds And Chia Seeds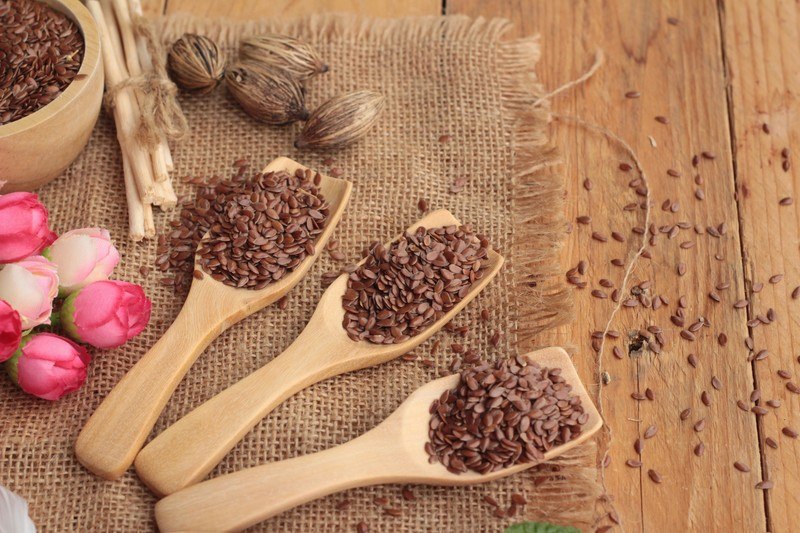 Both flax seeds and chia seeds are rich plant sources of omega-3 fatty acids, which help reduce inflammation in the gut. They're also both high in fiber. An ounce of either type of these seeds provides around 28% of the daily recommendation for fiber and 10% for protein, along with minerals such as calcium, iron, selenium, magnesium, and zinc.
Both types of seeds contain mostly insoluble fiber, which helps reduce the risk of some types of cancers, including colon and breast cancer. They're also rich in antioxidants and can help cleanse the digestive system by helping move food through at a decent pace. The fiber in flax seeds and chia seeds could help relieve the symptoms of both diarrhea and constipation.
Green Leafy Vegetables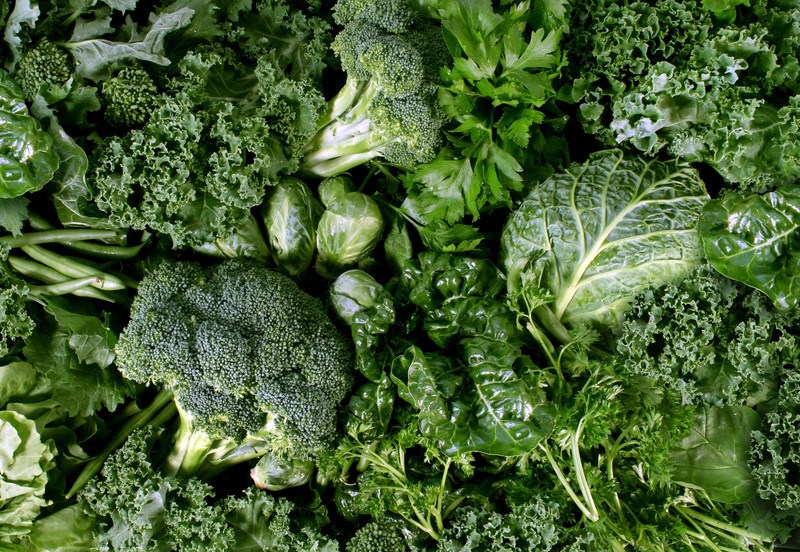 Green, leafy vegetables such as spinach, Swiss chard, and kale are the solutions to a variety of nutritional issues, for several reasons. They're low in calories, packed with fiber, and loaded with important vitamins and minerals.
When it comes to gut health, green, leafy veggies are especially important because they contain a carbohydrate called sulfoquinovose. This compound is the only type of sugar molecule that contains sulfur, and it's great for feeding good bacteria in the gut.
Green, leafy vegetables are also rich in vitamin A, which helps mediate the relationship between the immune system and the bacteria in the gut. A cup of fresh spinach provides 16% of the daily recommendation for vitamin A. some leafy green vegetables, such as kale and broccoli, are also cruciferous veggies that contain the gut-friendly compound sulforaphane.
Almonds

Almonds contain prebiotic fiber that helps feed the good bacteria in the gut. Some research indicates that levels of Lactobacillus and Bifidobacteria, both helpful microbes, increased in the gut after just six weeks of eating almonds or almond skins regularly.
Almonds are also rich in vitamin E, which also has a positive impact on gut health and the intestinal barrier. One ounce of unroasted almonds provides around 32% of the daily recommendation for vitamin E. Almonds are also a good source of some B vitamins and minerals such as magnesium and zinc.
Other nuts that may be food for the digestive system include Brazil nuts, cashews, hazelnuts, and peanuts.
Three Fast Meal Ideas For Boosting Gut Health Immediately
Now that you've read through the list of the 12 best foods for gut health, let's discuss three go-to meals that could help you begin to rebuild gut health right away. These meal ideas combine foods from the list above to create meals that are packed with fiber and probiotics.
Meal Idea #1: Banana Berry Oatmeal With Yogurt
Cook steel-cut oats or rolled oats into soft oatmeal, and top with half a banana, cut into slices. You could also add a handful of blueberries or raspberries and a dollop of Greek yogurt. This combination provides three types of soluble fiber: beta-glucan from the oats, inulin from the banana slices, and pectin from the berries. The probiotics in the yogurt could boost your gut health even more. If you find it's too tart or bland, you could sweeten it with a half teaspoon of cinnamon powder.
Meal Idea #2: Salmon, Asparagus, And Kimchi
Serve poached or steamed salmon with a side of steamed asparagus and a side of kimchi. This gives you the benefits of omega-3 fatty acids, vitamin D, prebiotic fiber, antioxidants, anti-inflammatory compounds, and probiotic microbes from kimchi.
Meal Idea #3: Kale Smoothie With Almonds
Kale smoothies are quick on-the-go- vegan meals that provide a wide variety of health benefits. Blend together several cups of fresh kale with a banana, a handful of frozen berries, two tablespoons of chia seeds or flax seeds, and around half a cup of Greek yogurt. This provides prebiotic fiber, probiotic microbes, and omega-3 fatty acids, as well as protein and vitamin E from the almonds that you eat on the side.