Low carb foods have an impact on weight loss for several reasons. Cutting back on carbs also means you're cutting back on calories, so you have less to burn and less to store. Eating fewer carbs also helps the body manage hormone levels. In the case of ketogenic eating, low carb foods are especially important, because the body only switches into fat-burning ketogenesis when there aren't carbs to burn.
If you're interested in losing weight through low carb eating, read through this list of the 15 best low carb foods for weight loss. Besides getting a good look at some of the top foods for weight loss, I'll share three easy lunch ideas to get you through afternoons with the best low carb options.
P.S. For more ideas, check out our list on no carb breakfasts.
12 Low Carb Foods That Support Weight Loss
Lean Meats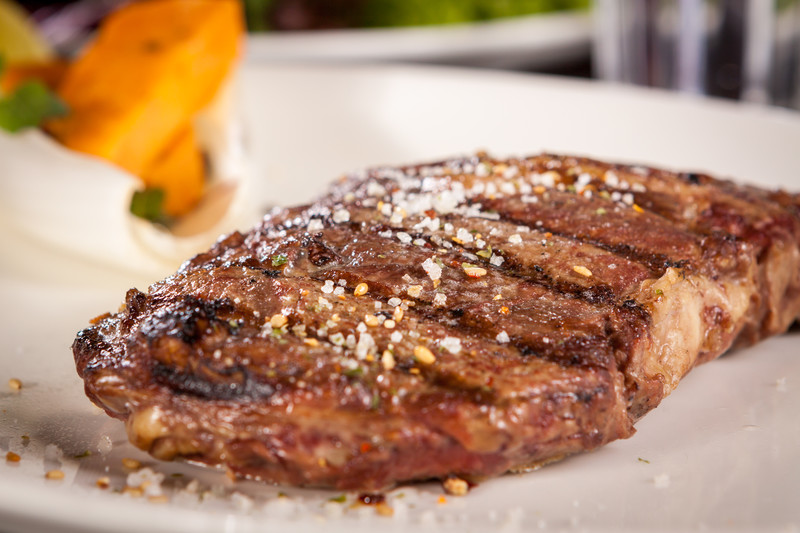 Lean meats are one of the best sources of protein on the planet. They provide both vitamins and minerals with absolutely zero carbs.
Some of the best lean meats to try are 95% lean ground beef, chicken, turkey, and some other cuts of beef and pork. These foods tend to be high in B vitamins, which are involved in the metabolism of food for energy.
Cobalamin, also known as vitamin B12, is a B vitamin that isn't found in plants. Lean meats are a great source of this vitamin. One interesting thing to note is that cobalamin is generally deficient in people who are obese. This has led to some people getting 'skinny shots' that contain vitamin B12 as a way to lose weight. While there's no solid evidence that vitamin B12 injections impact weight loss, getting more of it in your diet might be something to try.
Many lean types of meat are also rich in minerals, such as zinc, which have been associated with bodyweight management. A four-ounce serving of 95% lean ground beef provides 52% of the daily recommendation for zinc.
Broccoli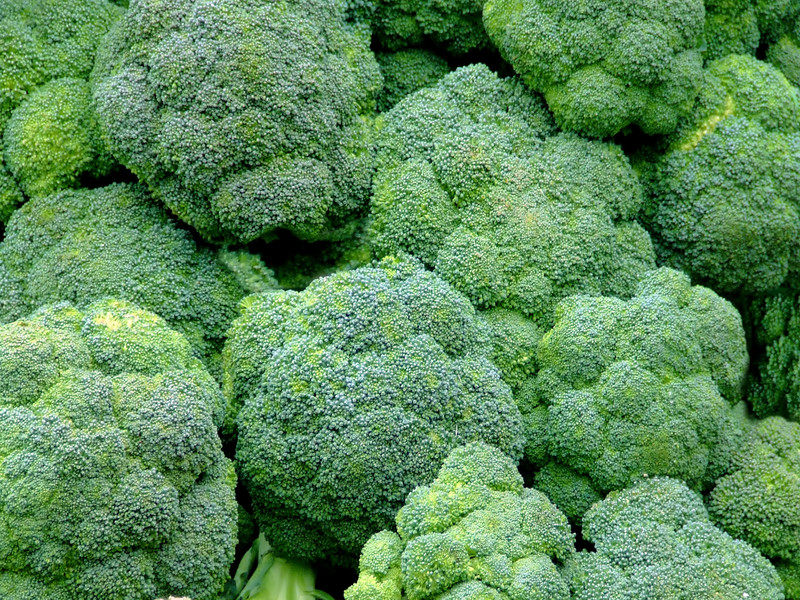 Broccoli is a superfood that's packed with nutrients that support a healthy weight. One-cup serving size of raw broccoli contains only 31 calories, with 6 grams of carbohydrates. Nearly half of the carbs in broccoli are fiber, too—there is 95 of the daily recommendation for fiber in one cup of broccoli. Fiber is important because it helps build a healthy microbiome, which is associated with weight loss.
Broccoli is rich in both vitamin C and vitamin K. Supplementation with vitamin K has been linked to lower overall body weight and reduced visceral and abdominal fat. Vitamin C plays a role in metabolism, and too little vitamin C is associated with increased waist circumference and overall fat. A cup-sized serving of raw broccoli provides 77% of the daily recommendation for vitamin K and 90% for vitamin C.
Broccoli is not only one of the vitamin-C-rich foods, it also has one other compound that makes it an absolute star for weight loss support: as a cruciferous vegetable, broccoli contains sulforaphane. Sulforaphane has many health benefits, and the ability to lose weight more easily is one of them. Broccoli and broccoli sprouts are both rich in sulforaphane.
Ginger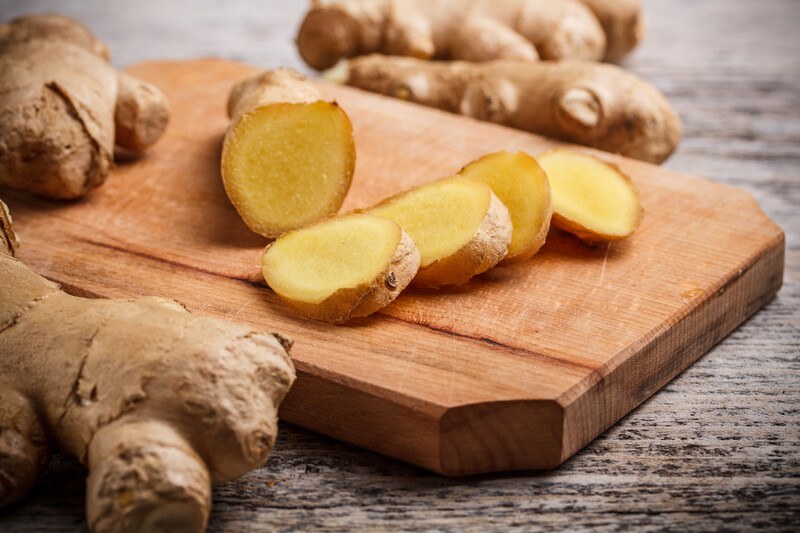 Ginger is a root that can be used as a spice and an herb. It has several medicinal qualities, including helping to alleviate nausea and conditions like osteoarthritis.
It's also useful for weight loss. A 2016 study showed that women who took 2 grams of ginger every day for 12 weeks reduced their insulin levels and their body mass index. Ginger also provides strong antioxidant and anti-inflammatory effects that could protect the body while it's losing fat.
Ginger could also have a positive impact on the ability to control the appetite, which could mean that people eat fewer carbs when they have ginger because they tend to eat less overall. So, never run out of ginger again and simply buy them fresh online.
Walnuts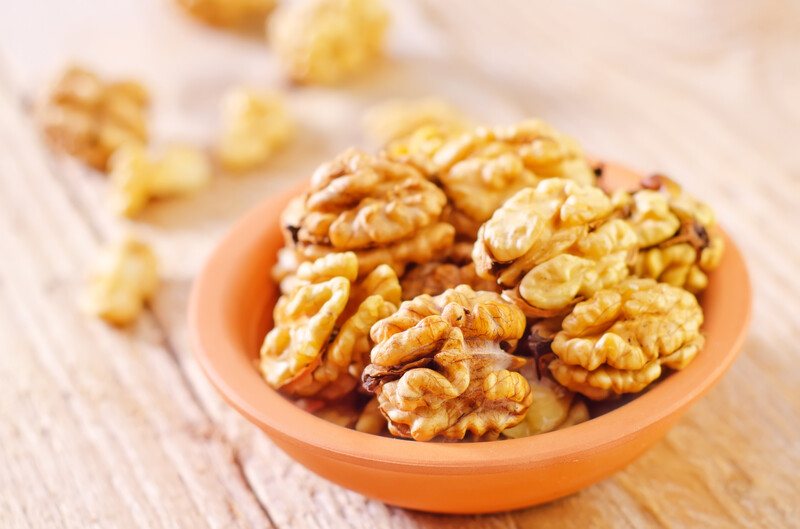 Walnuts are one of the best nuts to snack on if you're interested in losing weight. They're rich in omega-3 fatty acids, which could aid weight loss. They also contain decent amounts of fiber and protein. One ounce of chopped walnuts provides just 4 grams of carbohydrates, but 7% of the daily recommendation for fiber. It also provides 8% of the daily recommendation for protein.
Walnuts are also a good source of minerals like potassium, iron, and calcium. Eating walnuts has been associated with reduced risk of diabetes, reduced risk of obesity, and a controlled appetite.
Olive Oil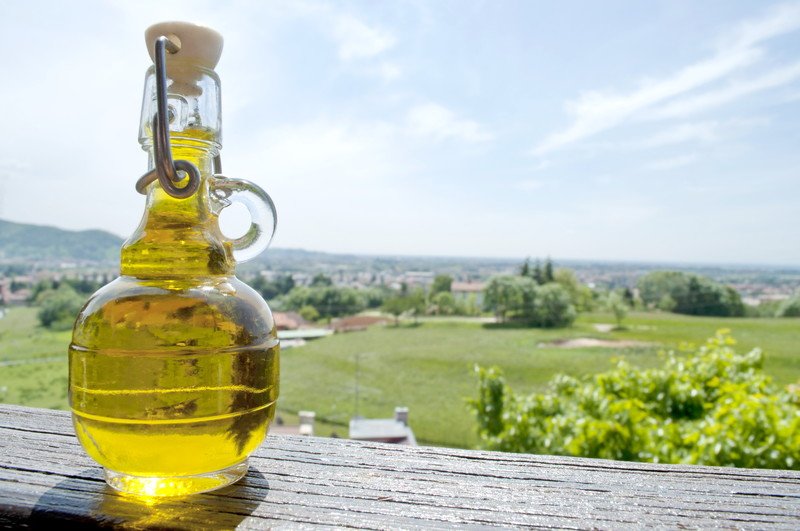 Olive Oil contains zero carbs, and it's loaded with healthy fats that could help with fat loss in several ways.
One way that olive oil helps people lose weight is that it helps stabilize blood sugar levels, which makes it easier for people to lose weight. The healthy fats in olive oil also help people control their appetite, so they feel full and eat less—including less carbs.
People who are interested in olive oil for weight loss should remember that the fats in olive oil are high in calories. If they use olive oil in moderation, it could support their weight loss efforts, but if they take too much olive oil, it will undermine them.
Blueberries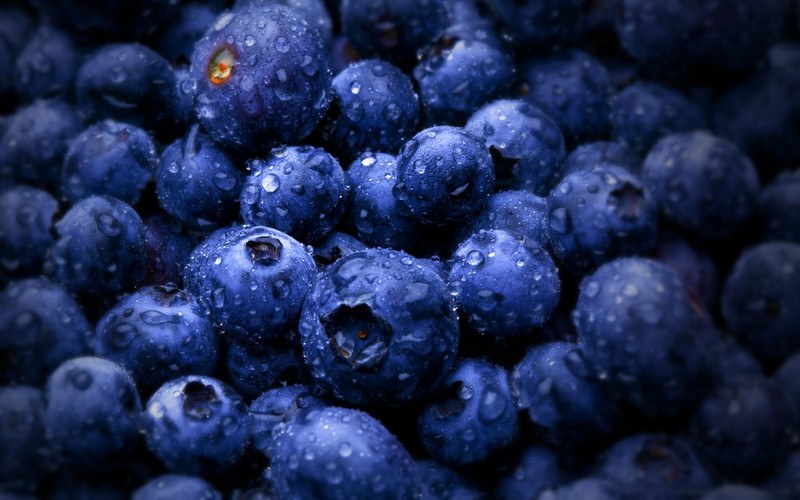 Blueberries are an interesting superfood that impacts the way our genes work to aid fat loss. Basically, the compounds in blueberries turn on the genes that support weight loss and turn off the genes that promote fat storage.
One nice thing about blueberries is that they're relatively low in carbohydrates, too. One cup of fresh blueberries contains around 84 calories, with 8% of the daily recommendation for carbs and 13% for fiber. Blueberries are also a good source of several vitamins and minerals, including several B vitamins, vitamin C, vitamin K, and manganese.
Eating blueberries helps to lower triglycerides and boost weight loss, too. It's also one of the best foods for diabetics because it also lowers blood sugar levels.
Turmeric

Turmeric is another spice and medicinal root herb in the same family as ginger. This bright yellow root contains a compound called curcumin, which has several health benefits that could impact weight loss.
Curcumin has strong antioxidant and anti-inflammatory properties, and this could positively impact conditions like metabolic syndrome, which includes extra body fat around the waist. It lowers the risk of getting heart disease, and it could help fight depression. These factors could help boost the motivation to eat healthy meals and exercise, which could contribute to weight loss.
Turmeric is generally used as a spice in dishes like yellow curry, and it has a very small amount of carbohydrates.
Spinach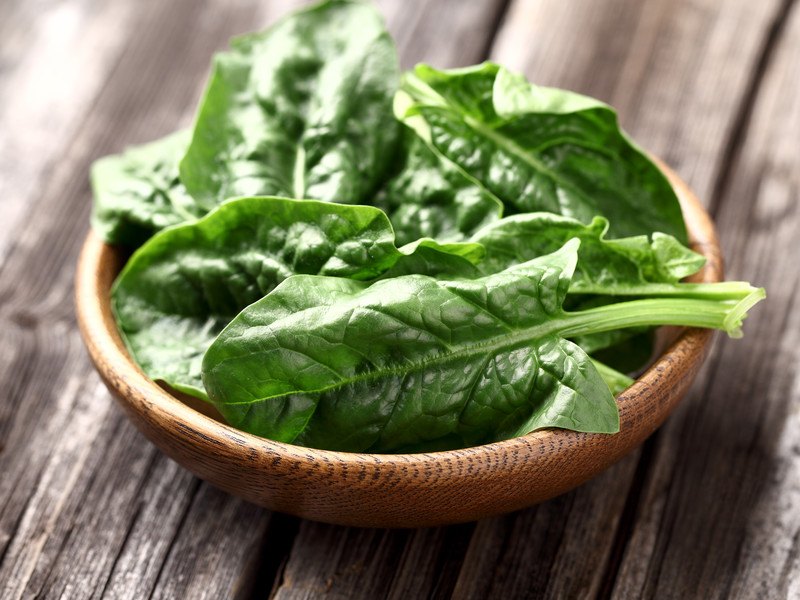 Spinach is a dark, green leafy vegetable that provides several vitamins and minerals to support weight loss. A full cup of raw spinach contains less than 7 calories, with 1.1 grams of carbs and 2% of the daily recommendation for fiber intake.
Spinach is especially rich in vitamins A and K. One cup provides 121% of the daily recommendation for vitamin K and 16% for vitamin A. Vitamin A is of particular interest because it's associated with weight loss and reduced visceral fat. It's also linked to burning more fat during cold winter months.
Spinach is also rich in folate, and it's a good source of several B vitamins, vitamins C and E, and minerals such as calcium, magnesium, potassium, manganese, and iron.
Fish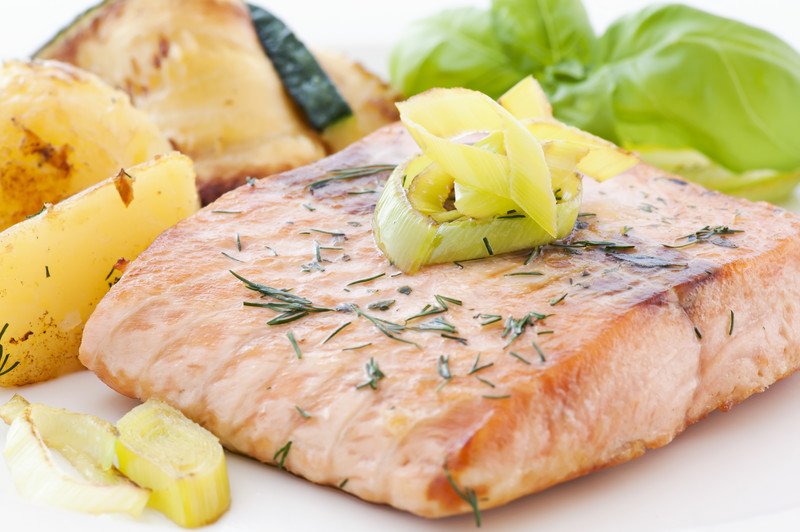 Some types of fish are excellent for helping people lose weight. They are rich in protein but contain no carbs, so they fit well with a ketogenic diet. Some fish, such as salmon, also have good levels of calcium and vitamin D, which have been shown to help reduce weight. One small salmon fillet provides 116% of the daily recommendation for vitamin D.
Salmon and other fatty fish are also rich in omega-3 fatty acids, which promote heart health, brain health, and weight loss. Salmon also contains several B vitamins, including 91% of the daily recommendation for niacin, 80% for vitamin B6, and 315% for vitamin B12—the vitamin that is sometimes injected as a 'skinny shot' into the bloodstreams of people trying to lose weight.
Kale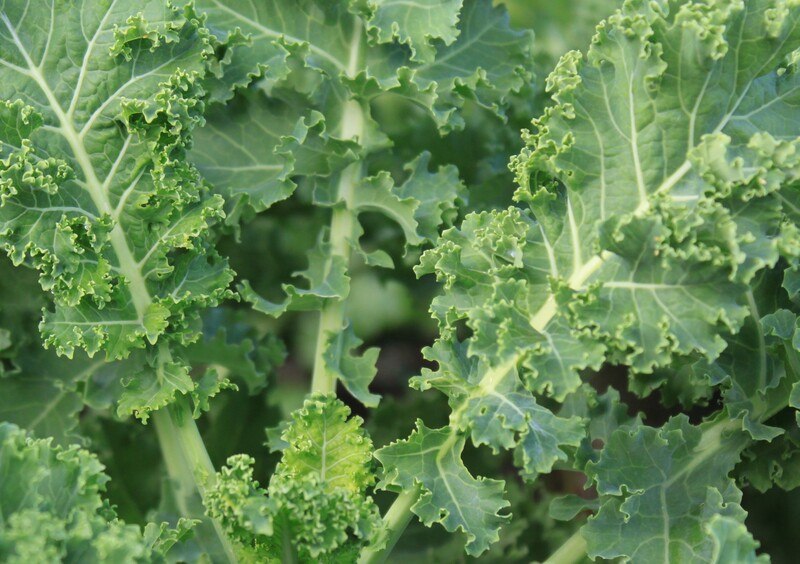 Like spinach, kale is a dark, green leafy vegetable that's packed with vitamins, minerals, and other compounds that support weight loss. One cup of fresh kale has less than a gram of carbs while providing 3% of the daily recommended intake for fiber.
A cup-sized serving of kale provides 6% of the daily recommendation for vitamin A, 22% for vitamin C, and 68% for vitamin K. It's also a good source of folate, other B vitamins, and minerals like potassium and magnesium.
Like broccoli, kale is a cruciferous vegetable, so it also contains the compound sulforaphane. Sulforaphane helps with weight loss by 'browning' the fat tissue or converting it into a type of fatty tissue that's easier to burn.
Strawberries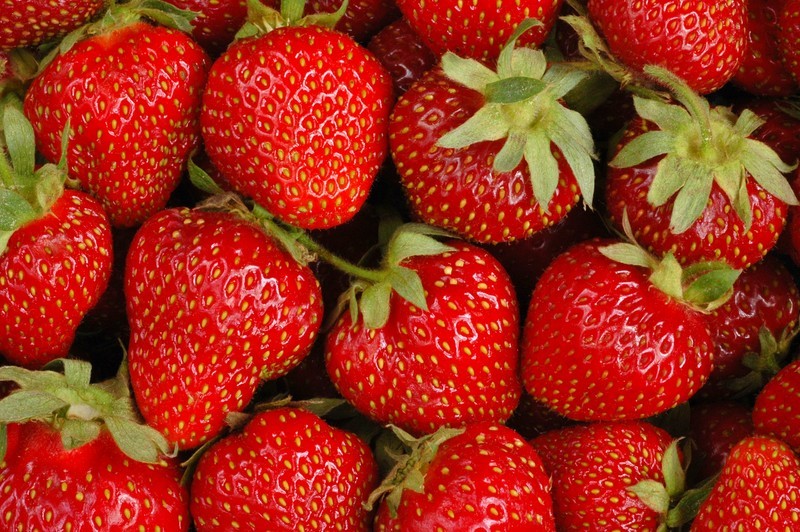 While strawberries could sometimes be considered a sweet treat, they are actually relatively low in carbs and calories. One cup of fresh strawberry halves provides just 49 calories and 4% of the daily recommendation for carbs.
Strawberries are also rich in several vitamins and minerals that make it easier to lose weight. A cup of strawberries contains several B vitamins, as well as providing 99% of the daily recommendation for vitamin C.
Strawberries contain vitamin K and several minerals, too, including manganese. Manganese could play a role in weight loss because it's involved in several aspects of metabolism, including activating enzymes. A cup of strawberries provides 26% of the daily recommendation for manganese.
Cabbage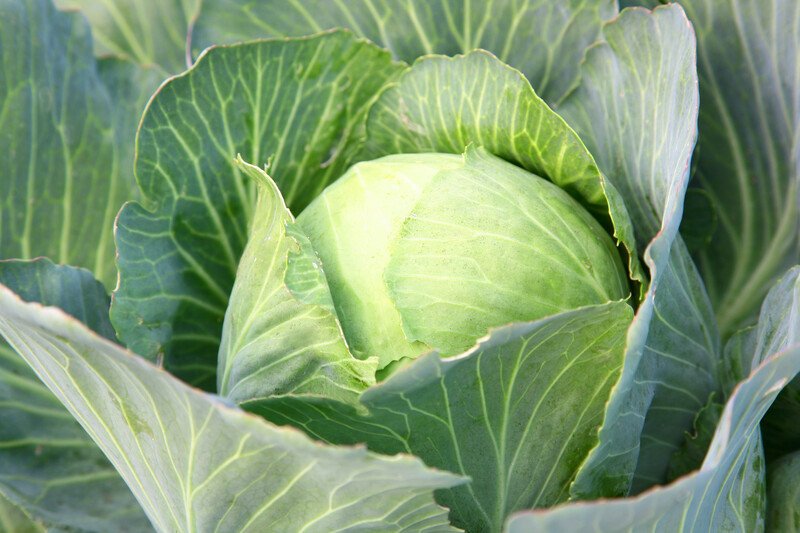 Like broccoli and kale, cabbage is a cruciferous vegetable that contains sulforaphane, fiber, and other nutrients. A cup of raw cabbage provides 5.2 grams of carbs, or around 2% of the daily recommendation, with 8% of the daily recommendation for fiber. It's one of those foods with low carb high fiber contents.
Cabbage is rich in thiamin, vitamin B6, folate, and vitamin C. One cup contains 36% of the daily recommendation for vitamin C and 56% for vitamin K. It's also a good source of other B vitamins and minerals such as potassium, magnesium, and calcium.
Cabbage is a key ingredient in cabbage soup, a common weight-loss trend that aims to help lose weight by severely restricting calorie intake.
Three Easy Low-Carb Lunches To Enjoy Now

Let's talk about ways you could get started eating a low carb diet right away. Here are some lunch ideas to get started today!
Lunch Idea #1: Spinach Salad
Top a plate of fresh baby spinach leaves with chopped walnuts, fresh raspberries, blueberries, and a dressing made by blending olive oil, apple cider vinegar, and sweet onions—but go easy on the dressing. Add chopped, cooked chicken and grated low-fat cheese for more flavor.
Lunch Idea #2: Baked Salmon And Broccoli
Serve a baked or steamed salmon fillet with half a plate of steamed broccoli. A side of sliced strawberries makes a refreshing and healthy dessert.
Lunch Idea #3: Unrolled Cabbage Rolls
Brown a pan full of lean ground beef. Stir in two to three cups of chopped, cooked cabbage and a large can of tomato sauce. For an extra nutrient boost, add a half teaspoon of turmeric powder.
Related Content