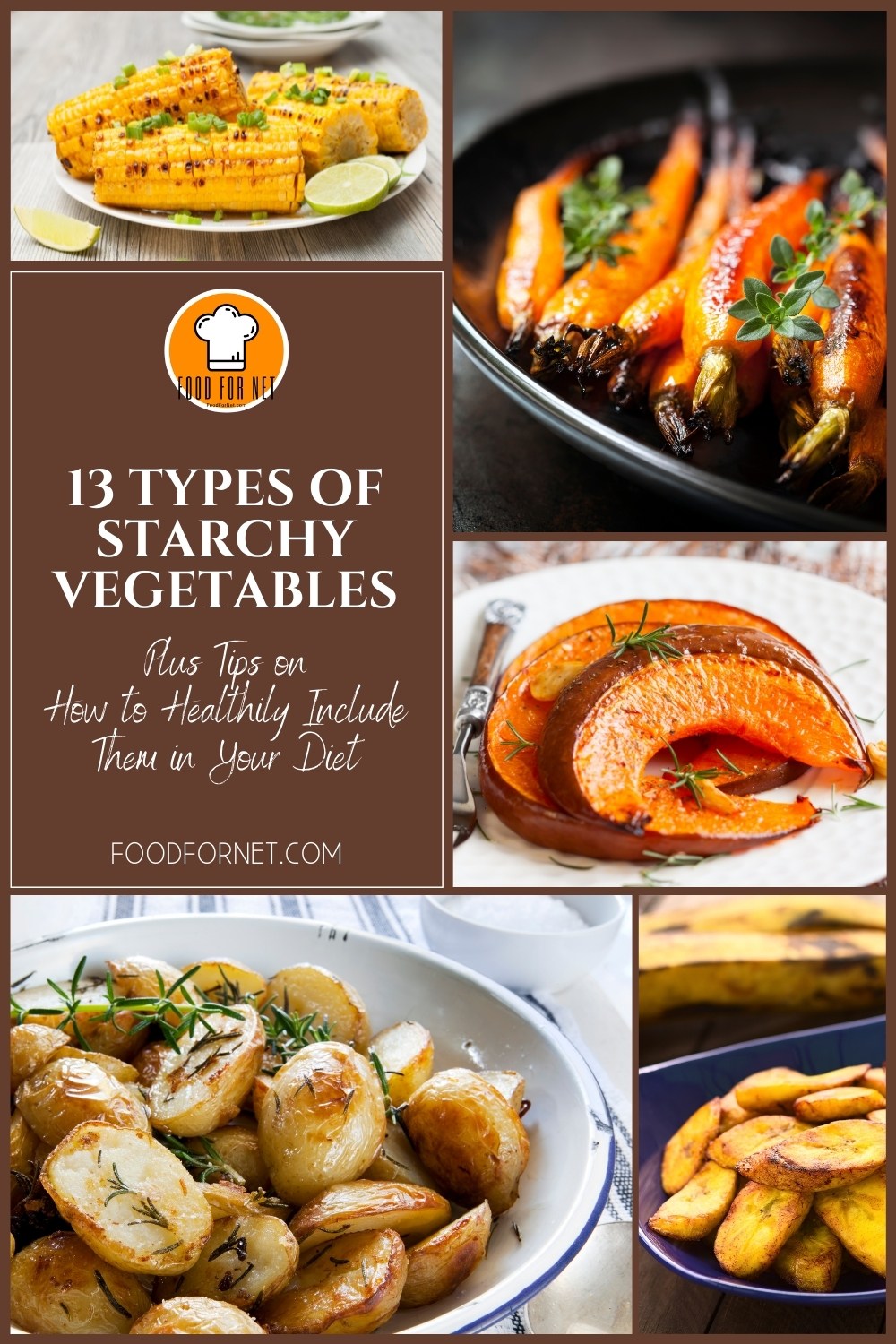 At some point in your childhood, you probably have been told to 'eat your vegetables' – it's healthy they say. And it's true. Vegetables are rich in fiber, vitamins, minerals, and antioxidants. So, we did grow up loving our vegetables – okay, for some maybe the relationship with vegetables is a bit complicated, but still, we grew up knowing that vegetables are good for our health. And it is! But it turns out, we need to watch out for the starchy ones.
We'd likely associate starch with foods like bread, rice, or pasta, right? Well, vegetables also contain starch. And that's how they are divided into 2 main groups – the non-starchy and starchy. Now, that's not to say that you should stay away from the starchy ones. It just means that these are the ones you should watch out for. If you can tell which veggies are starchy, you'll know that these are the ones that should only take a quarter of your plate (half of your plate should be the non-starchy vegetables).
It's not that the non-starchy vegetables don't contain starch, it just that the starchy ones have 3-6 more times calories and carbs. This is why watching out for starchy vegetables is particularly important if you have diabetes, looking to lose weight, or on a low-carb diet. Again, the key is moderation. Always keep the quarter plate rule in mind.
Here's a list of 13 types of starchy vegetables to get you started in knowing your vegetables more. The next time you do your grocery shopping, you know which vegetables to buy in moderation. This can also serve as a guide in your meal planning – make sure these foods are side dishes or an accompaniment to a dish and not the main dish.
Types of Starchy Vegetables
Beets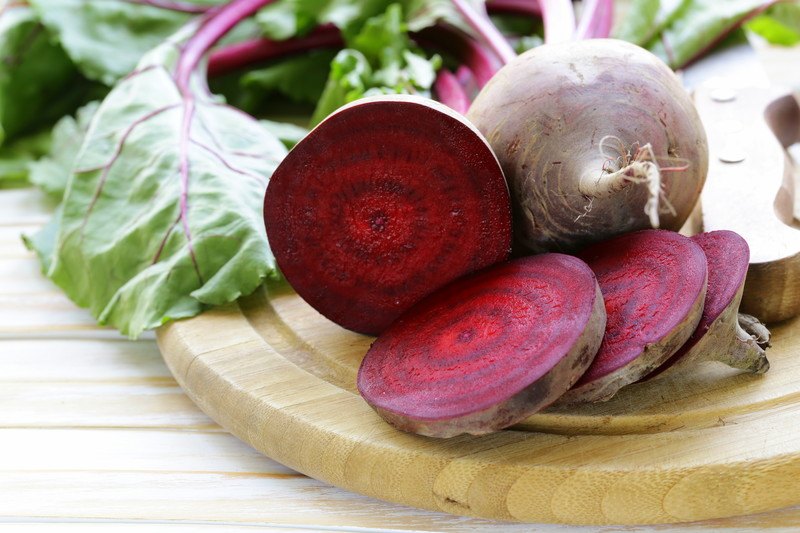 Beets are the taproot of the beet plant and are oftentimes called table beet, garden beet, or simply beets. Its color varies depending on the variety – some have dark purplish-red skin and flesh, others have striped red and white flesh, and then there are also those with yellow or golden flesh.
Beets taste earthy and slightly bitter.
It has fiber, vitamin C, and minerals. It also contains inorganic nitrates, a beneficial plant compound, which can help in improving blood flow, lowering blood pressure, and increasing exercise capacity.
Butternut squash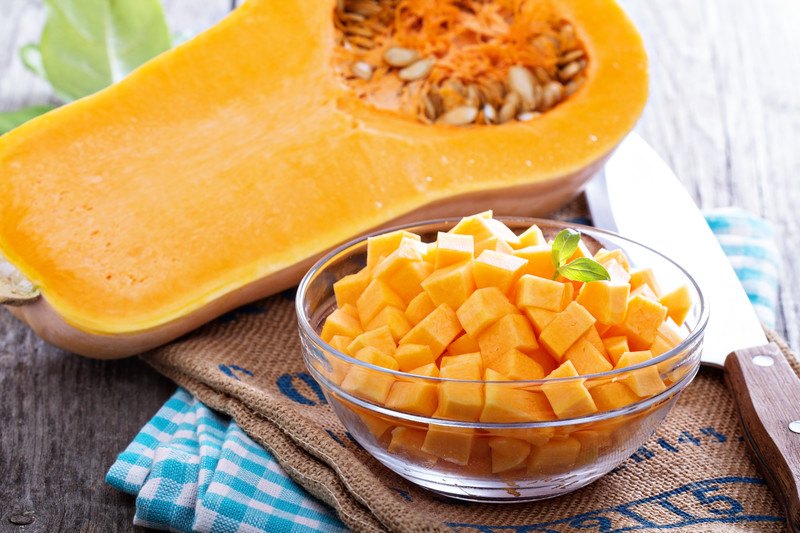 Butternut squash is a type of winter squash that grows in the vine. And although technically it is a fruit, in cooking it is used as a vegetable. It has a tan yellowish skin with orange flesh and lots of white seeds.
It has a sweet and nutty taste that is quite similar to pumpkin.
Butternut squash contains fiber, magnesium, potassium, and vitamins A and C. It can help in keeping blood pressure and blood sugar levels in check. It's also good for the eyes and immunity.
Carrots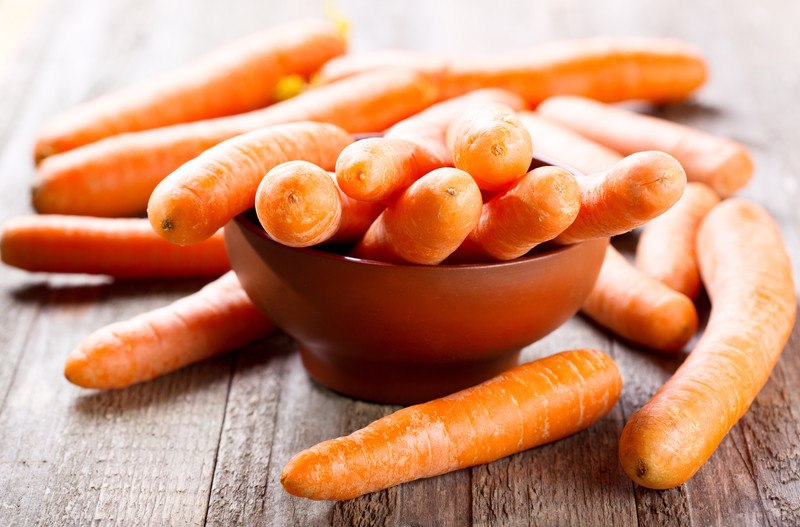 The most common carrots are the orange ones but there are varieties that also come in purple, red, yellow, white, and even blacks. Its taste varies depending on its color, size, and where it's grown.
Carrots taste earthy and slightly sweet with bitter notes.
It's a good source of antioxidants. It contains beta carotene, fiber, lutein, potassium, and vitamin K. Carrots helps in improving eye health and in reducing the risk of heart diseases and certain types of cancer.
Chickpeas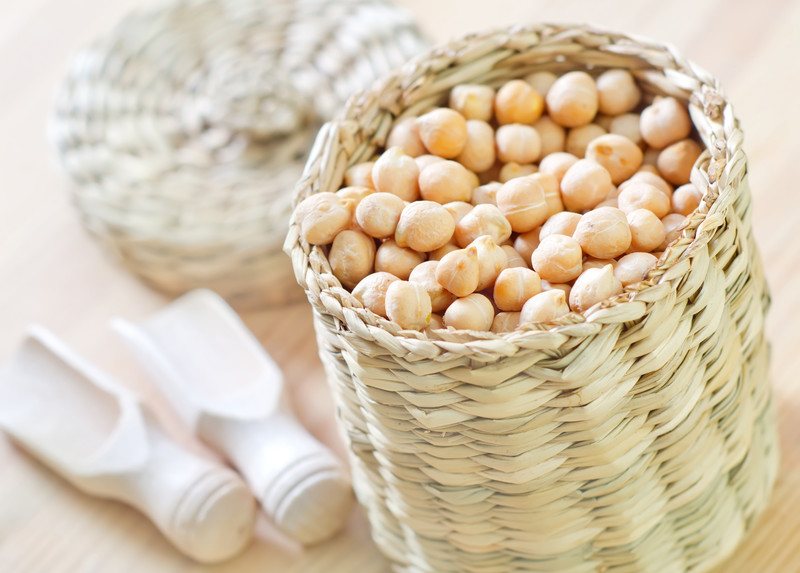 Chickpeas are an annual legume of the family Fabaceae and are also known as garbanzo beans, gram, or Egyptian pea. They are green when harvested early and vary from tan or beige, dark brown to black, to speckled.
In addition to its beany flavor, chickpeas also have a nutty and earthy taste.
Chickpeas are a great source of fiber and protein. It is particularly known for its benefits that help in reducing blood sugar and increasing insulin sensitivity when compared with other foods that are high in carbohydrates.
Corn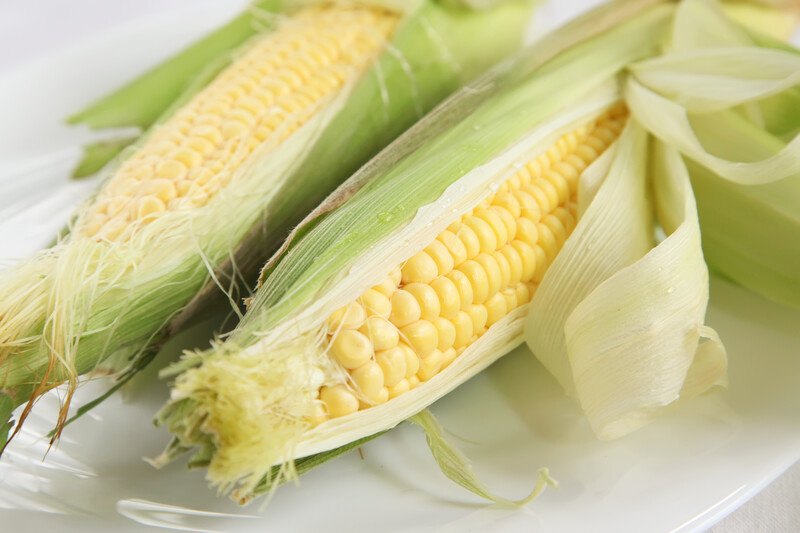 Corn is also known as maize. It comes in many different types like popcorn, flint corn, flour corn, dent corn, sweet corn, and pod corn.
The sweet corn, the type of corn you usually get on the cob tastes sweet and buttery.
Corn is rich in fiber. It also contains B vitamins and essential minerals like copper, iron, magnesium, manganese, and zinc. Corn aid in digestion and help lower the risk of heart disease and type 2 diabetes.
Lentils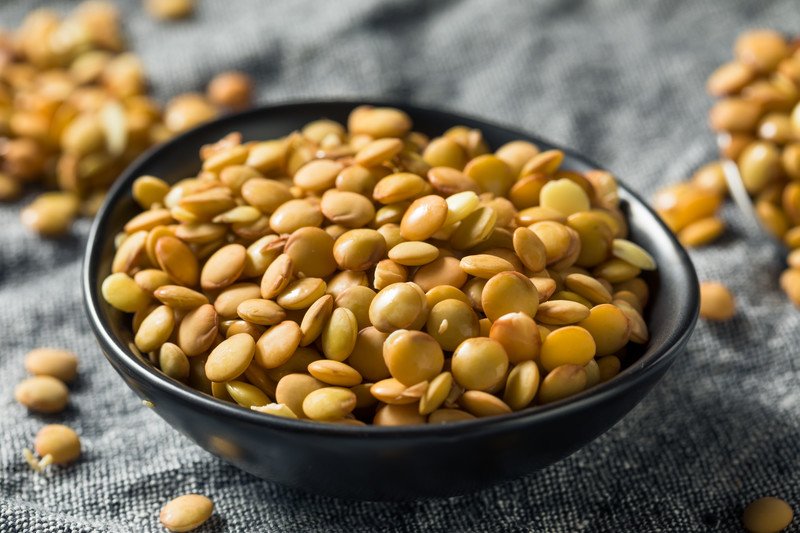 Lentils are the seeds of an annual plant. These lens-shaped seeds grow in pods. Their colors range from green, brown, black, coral, reddish-orange, to gold.
Lentils have a mild beany flavor with an earthy and somewhat nutty and peppery taste. The flavor of course varies depending on the lentil type.
It contains protein and fiber and is also a good source of B vitamins, iron, magnesium, potassium, and zinc. Lentils help lower cholesterol, prevents constipation, lowers blood pressure, and protect against diabetes and colon cancer.
Parsnips

Parsnips are not just a close relative of the carrots they even look similar. Parsnips though is cream-colored with white flesh.
It also tastes quite similar to carrots. Parsnips though has an earthier and nutty taste.
Parsnips contain vitamin C, folate, fiber, and potassium. It helps in lowering the risk for kidney stones, balancing blood pressure, helping heart function, and promoting a healthy gut.
Plantain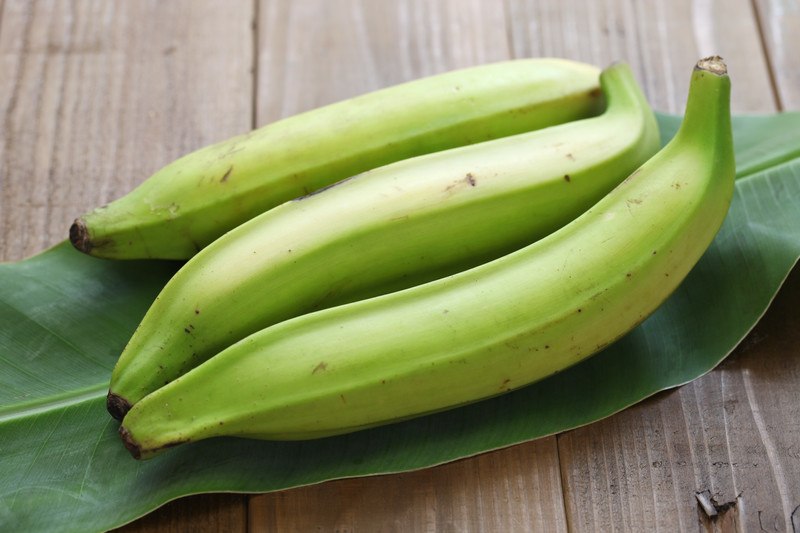 Plantain is a banana variety. And unlike the sweet yellow banana, plantains are usually larger in size with thicker and tougher skin.
When plantains are still green they can taste starchy and bland. However they taste sweet when ripe.
Plantain is a good source of fiber, magnesium, potassium, and vitamins A, C, and B6. Its antioxidants help in fighting free radicals and supporting the immune system.
Potatoes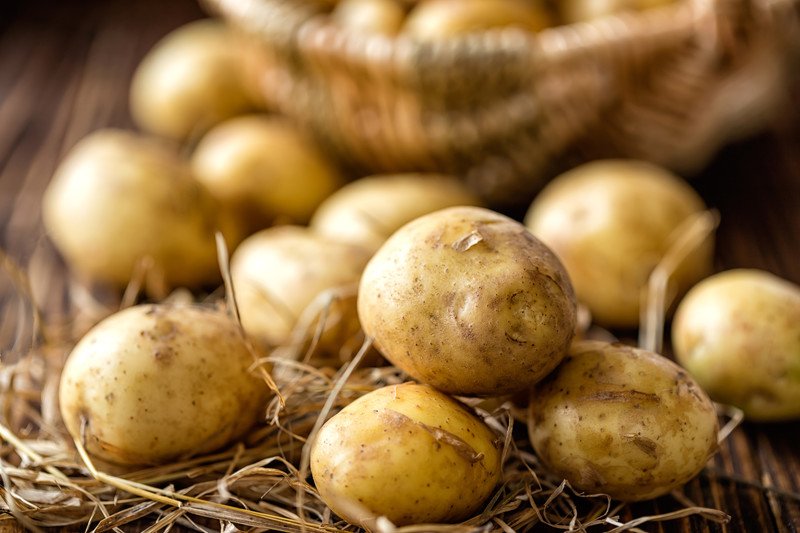 Potatoes come in so many different varieties and are categorized into main groups based on their characteristics. You'll oftentimes hear of russet potatoes, yellow potatoes, red potatoes, white potatoes, and purple potatoes.
Potatoes have a slightly sweet, buttery, and mild taste.
It's high in fiber, antioxidants, vitamins, and minerals. The starch found in potatoes is called resistant starch which may help to improve blood sugar and digestive health, decrease the risk of heart disease, and lower blood pressure.
Pumpkin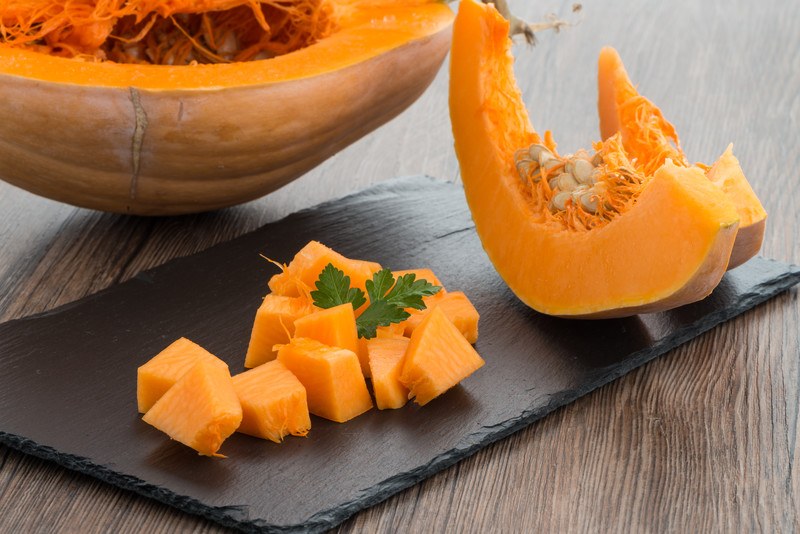 Pumpkin is another cultivar of winter squash that comes in deep yellow to orange color. They are a part of the Thanksgiving tradition and a popular decoration during Halloween.
And because it's closely related to other winter squash, the taste is quite similar. It has that earthy-sweet flavor – although some may also exhibit a bitter taste.
Pumpkins are rich in carotenoid which converts to vitamin A. It also contains calcium, magnesium, and vitamins C, E, and b vitamins. It may help in protecting eyesight, reducing the risk of chronic diseases, boost immunity, and promoting weight loss.
Sweet potatoes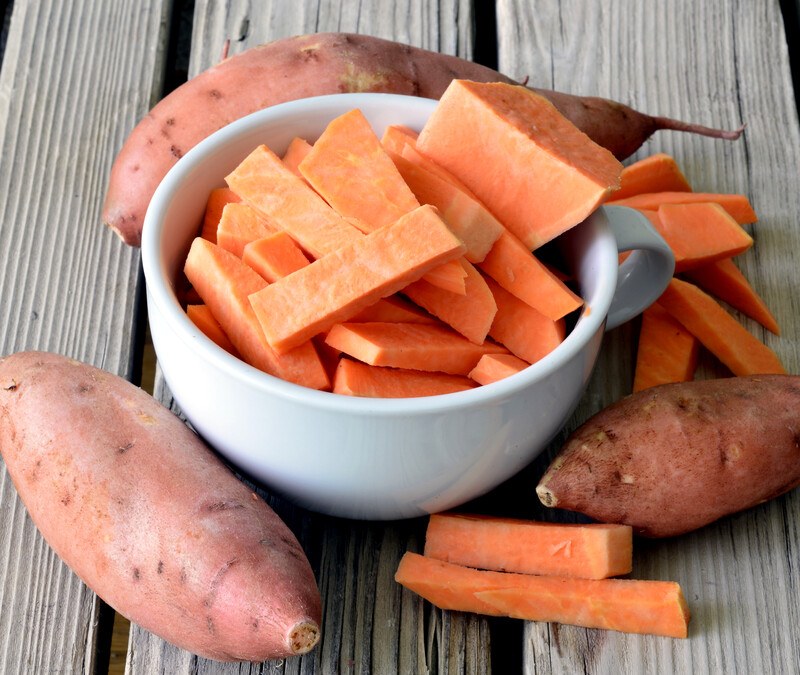 Sweet potatoes belong to the bindweed or morning glory family and a distant relative of potatoes. Its skin color varies from yellow, white, red, purple, to brown. The flesh on the other hand can appear white, yellow-orange, or orange-red depending on the variety.
It has a mildly sweet flavor and is quite similar to carrots.
Sweet potatoes are a good source of vitamins, minerals, antioxidants, and fiber. It helps promote a healthy gut, support healthy eyesight, and boost the immune system.
Taro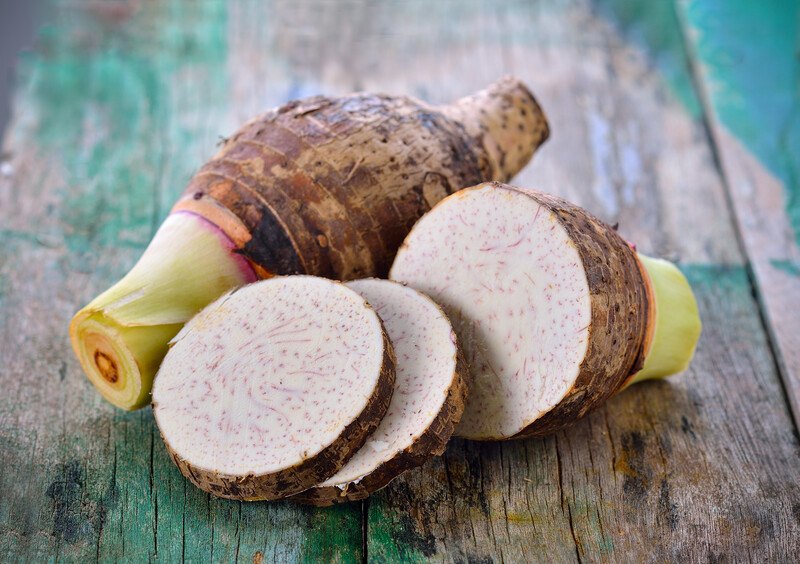 Taro is a tropical plant known for its edible corms. The corms have brown textured skin and white purple-speckled flesh.
It has a nutty flavor with hints of sweetness. Taro does taste quite similar to sweet potatoes, too.
Taro is rich in dietary fiber, folate, and zinc. It also contains niacin, riboflavin, thiamin, copper, magnesium, and vitamins B6, C, and E. It may help reduce the risk of heart disease, control blood sugar, lose weight, and promote gut health.
Yams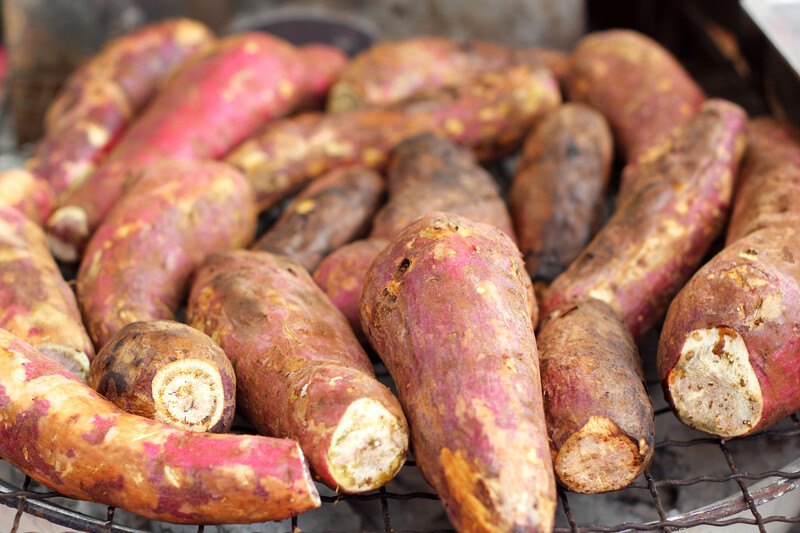 Oftentimes the yams that people refer to are actually sweet potatoes. The true yam is the edible root of the Dioscorea genus and usually comes in dark and bark-like skin with dry and starchy flesh.
It has a more earthy and neutral taste than sweet potatoes.
Yams actually have more fiber, potassium, and vitamin B6, C, and E than sweet potatoes. They may boost brain health, improve blood sugar, reduce inflammation, and promote gut health.
Tips on How to Healthily Include Starchy Vegetables in Your Diet
Count carbs
If you're all about counting carbs then feel free to do so. Do some research and keep in mind roughly how many carbs a particular starchy vegetable has. That way, you'll have a clear picture of how much to put on your plate or to make adjustments if you want to eat other starchy foods as well.
Adapt the plate method
If you're not up for counting carbs then simply follow this diabetic plate method – awesome for people with diabetes, great for us who wants to eat healthily. The plate size recommendation is about 9 inches across. Non-starchy vegetables should take half of the plate, a quarter should be lean protein foods, and the other quarter with carbohydrate foods – this included starchy vegetables, grains, fruits, and dairy products.
Choose the healthier version
Let's say for potatoes, opt for boiled, mashed, baked, or roasted potatoes – the healthier versions, the cleaner versions. It's best to just save the French fries or potato chips for cheat days if you really can't live without them. (You can check out these cookbooks if you want to learn more about healthy eating.)
Varieties or a variety at a time
If you feel like a quarter-plate full of starchy food is not enough to ease your craving – say you're that big of a fan of potatoes, carrots, and peas – then perhaps choose one variety at a time. Enjoy your quarter plate full of potatoes today and have the quarter full of carrots some other time.