Protein bars, weight loss shakes, weight loss pills, and nutritional supplements line the aisles near the pharmacies in grocery stores. They're also easy to order online, and they're convenient ways to pack around on-the-go meals and still work toward losing weight or gaining muscle.
There are some downsides, though. Heavily processed foods could be harder to digest, and they could also be expensive. Opting for fresh foods that you fix yourself could be a delicious and fun way to boost your weight loss and build lean muscle mass.
If you're interested in learning more, read through this list of the 12 best foods for weight loss and muscle gain. At the end of this article, I'll share three extra tips for building lean muscle mass.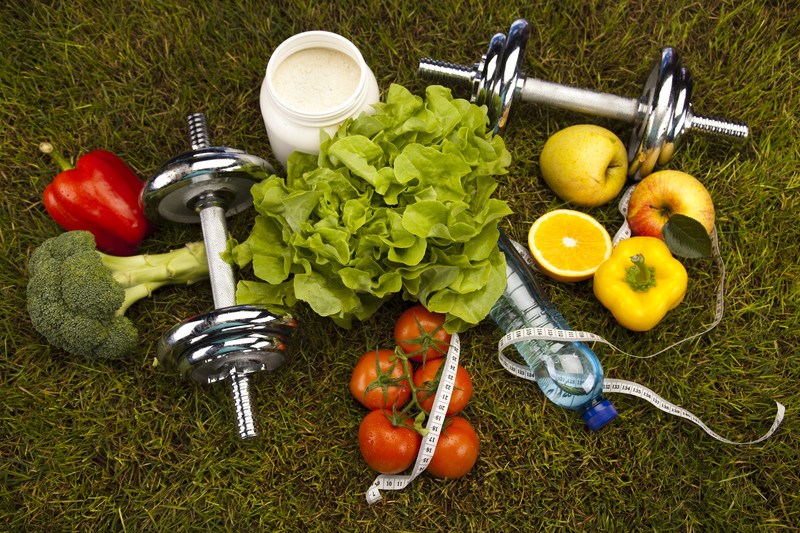 Foods That Build Muscle And Support Healthy Weight Loss
Salmon
Spinach
Cauliflower
Avocado
Lemon
Blueberries
Lean Beef
Celery
Apple Cider Vinegar
Cabbage
Protein Drinks
Ginger
Salmon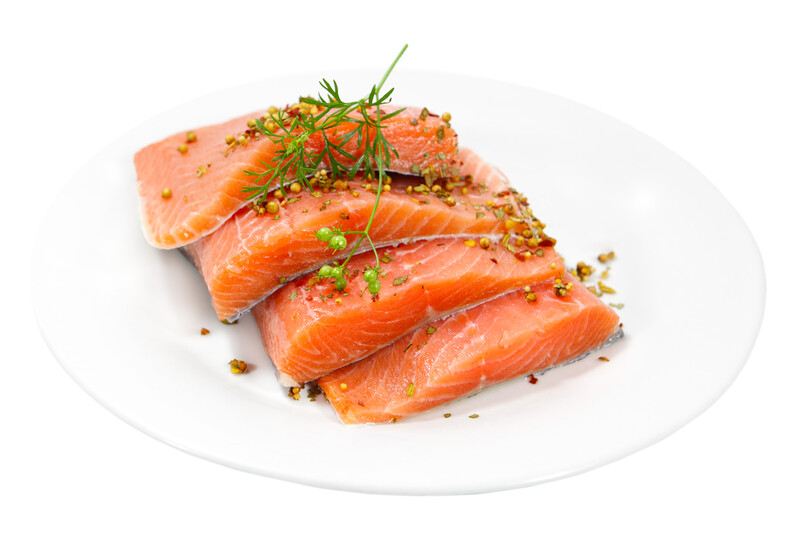 Salmon is an excellent food both for weight loss and for muscle gain, because it's low in calories, high in protein, and high in nutrients that support proper body function. One 3-ounce serving of salmon contains around 177 calories, with 17 grams of protein.
One interesting fact about salmon is that it's also high in vitamins B6 and B12. These vitamins could stimulate the thyroid, keeping the metabolism high so calories can be burned. Both vitamins are also involved in the conversion of carbohydrates to fuel and help the body use fats and proteins, so calories aren't stored as fat.
One serving of salmon includes 25% of the daily recommended intake for vitamin B6 and 45% of the recommendation for vitamin B12. Salmon is also an excellent source of omega-3 fatty acids, which are necessary for muscle growth.
Spinach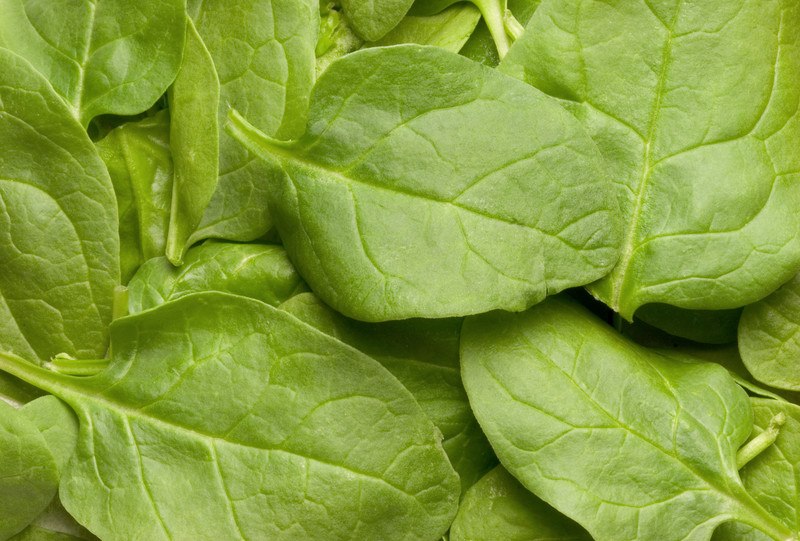 Like most green leafy vegetables, spinach is packed with nutrients but contains very few calories. One cup of fresh spinach has just 6.9 calories, with a glycemic index rating of zero. It also contains 56% of the recommended daily intake for vitamin A, which supports metabolism on a cellular level, and 181% of the recommended intake for vitamin K.
One study shows that supplementing with vitamin K is linked with decreased body fat—specifically abdominal and visceral fat—and changes in fat distribution, as well as supporting fat and glucose metabolism.
Spinach also contains significant amounts of iron, calcium, vitamin B12, and vitamin C. These nutrients are linked with muscle growth and weight loss, too.
Cauliflower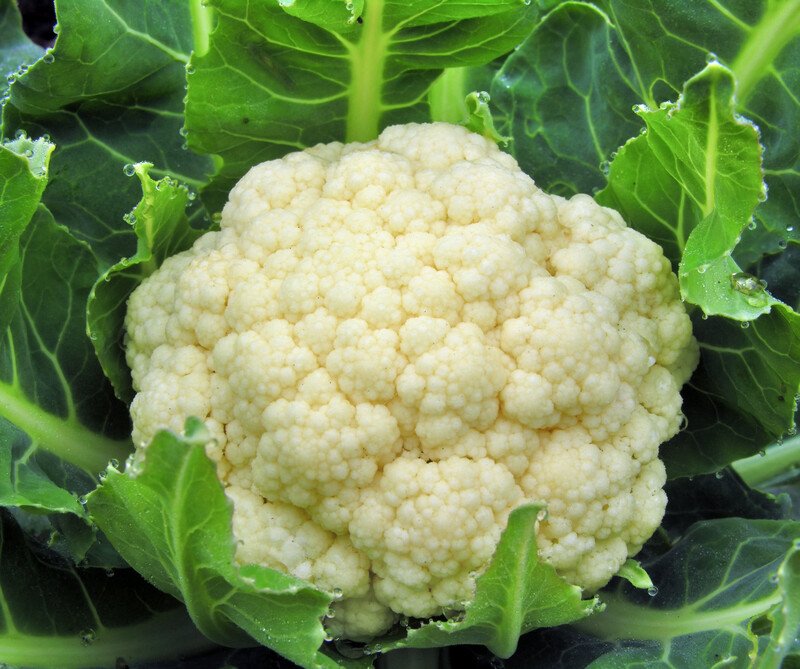 Cauliflower is surprisingly high in omega-3 fatty acids, which are necessary for growing muscles. A one-cup serving provides 37 mg of omega-3 fatty acids, as well as 4% of the daily recommended intake for protein. Cauliflower is also low in calories, so it's easier to burn fat, but high in vitamins C, K, and other nutrients.
One interesting thing about cauliflower is that it can be eaten in several different ways. Besides steamed or raw as a side dish, mashed cauliflower can replace mashed potatoes, and riced cauliflower can replace white rice in many dishes. This cuts back on calories so it's easier to lose weight.
Cauliflower is a member of the cruciferous vegetable group, which also contains cabbage, broccoli, bok choy, kohlrabi, brussels sprouts, and kale. All of these vegetables are high in fiber, which could help with weight loss.
Avocado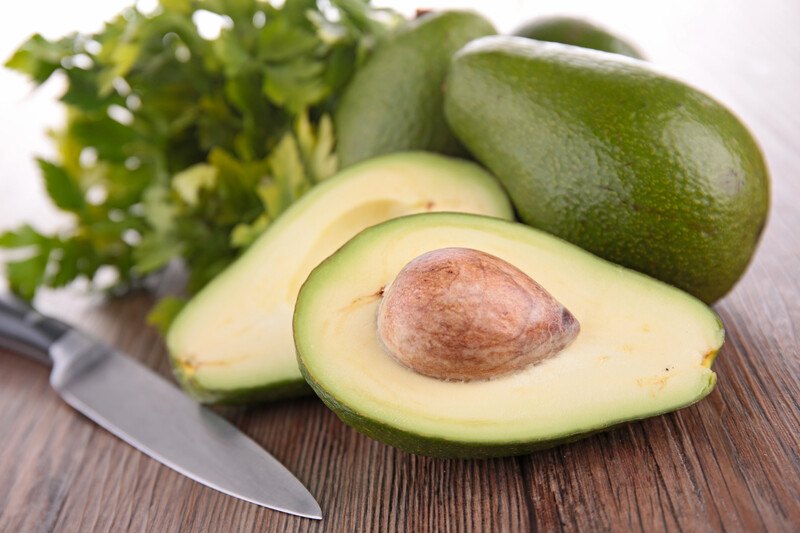 Avocados are high in calories and fat. However, many studies show that they could be part of a healthy eating plan that promotes weight loss. For one thing, avocados are high in soluble fiber, and that helps people feel full, so they don't eat as much. They also contain a type of fat that has been shown to help reduce belly fat. It's also rich in vitamin K and vitamin B6, and it helps the body absorb other nutrients, too.
One interesting thing about avocados is that the healthy fats it contains can boost testosterone and he production of human growth hormone, which support muscle growth. One cup of cubed avocado contains around 165 mg of omega-3 fatty acids.
Lemon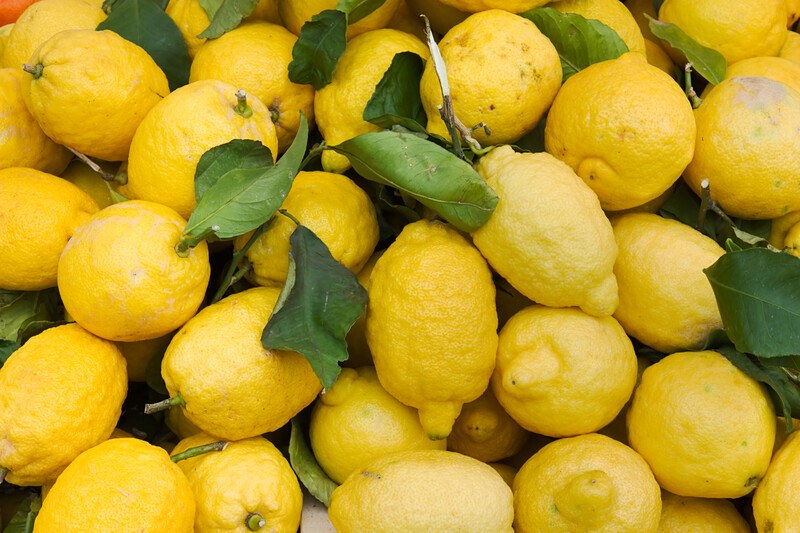 Lemons have a great reputation for aiding weight loss. They're a low-calorie food with high amounts of natural vitamin C. Some studies show that the polyphenol antioxidants that lemons are rich in could help reduce body fat. Lemon water could also help people manage their appetites, so they don't feel hungry and overeat while they're dieting.
Drinking water has another benefit for people who are trying to build muscle mass. While it doesn't directly promote muscle gain, drinking lemon water does have a detoxifying effect on the muscles, blood, and other body tissues. This makes it easier to manage muscle cramps and fatigue that comes with body-building exercises.
Body-builders have a few lemon-water strategies. One is a warm lemon-water drink in the morning to detoxify the liver, and another is to drink lemon water following a workout as a recovery drink.
Blueberries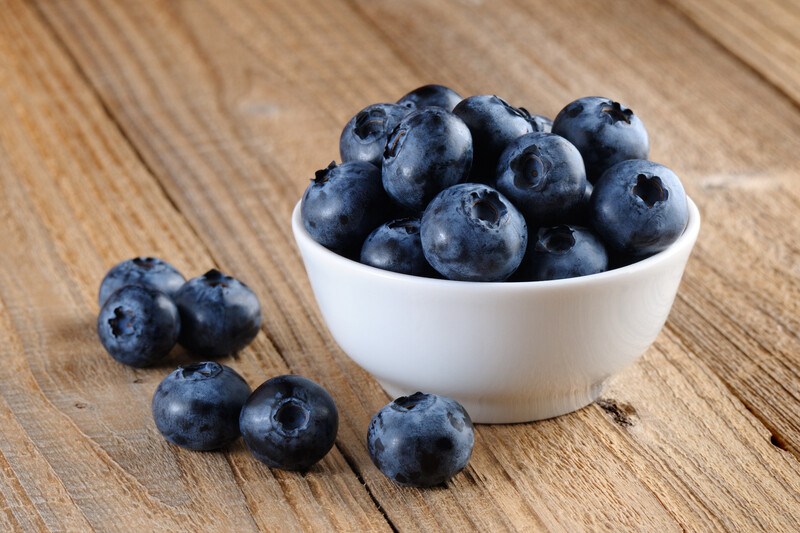 Blueberries are surprisingly helpful when it comes to building muscle mass. This is because blueberries and other berries are high in antioxidants that protect against free radical attacks following workouts. Blueberries can also help with post-workout recoveries.
When it comes to weight loss, blueberries are a great option because they're low in calories and have a very low glycemic index score. One cup of raw blueberries provides just 21.4 calories, with 85.8 mg of omega-3 fatty acids, 36% of the recommended daily intake of vitamin K, and 24% of the daily recommendation for vitamin C.
A one-cup serving of blueberries also contains 25% of the daily recommended intake for manganese. Manganese could boost metabolism and aid in weight loss. It's also helpful for keeping bones strong and joints healthy for people who work out a lot.
Blueberries can be purchased fresh, frozen, or canned. They're easy to toss in salads and smoothies, and some people even bake with them.
Lean Beef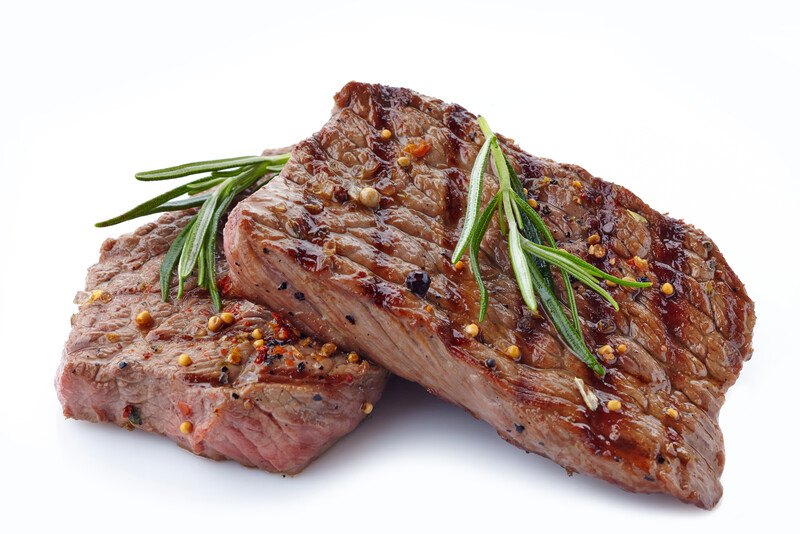 Lean beef is a great food choice for people who want to build muscle, because it's packed with protein but doesn't contain too many calories from fat. Lean beef steaks include cuts of meat like the eye of round, sirloin side tip, top sirloin, bottom round, and skirt steak.
A 3-ounce serving of roasted eye of the round has around 177 calories, with zero points on the glycemic index scale, 24.1 grams of protein, and 79.1 mg of omega-3 fatty acids. It's rich in niacin, vitamin B6, and vitamin B12, which are all involved in creating energy from food, so it can be used rather than stored as fat. It also has relatively high levels of iron, phosphorus, zinc, and selenium.
Zinc and selenium are important for building muscle mass because they help keep testosterone at an adequate level. Selenium also supports thyroid function, so having enough of it in your diet could boost your metabolism and help you lose weight.
Celery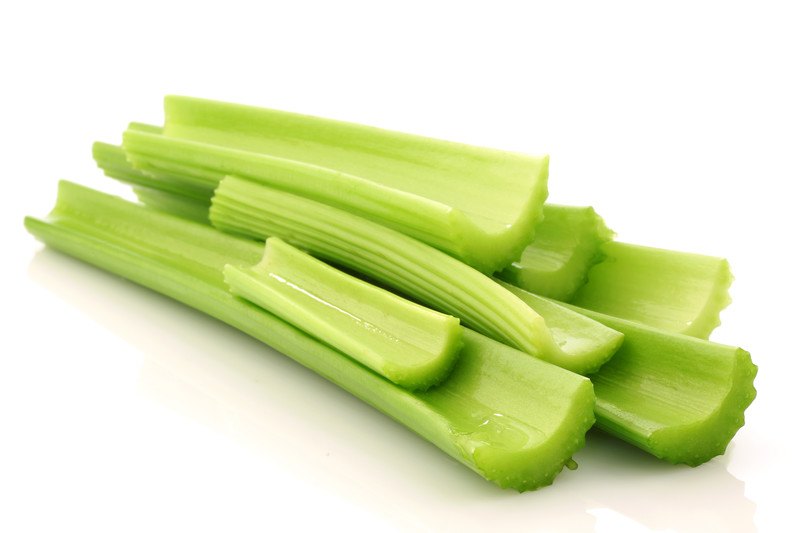 Celery is a vegetable that's often overlooked because its stalks are sometimes a bit pungent or bitter. However, celery is an easy-to-use superfood that can be snacked on throughout the day, tossed in soups or salads, or juiced to get amazing results.
One of the most interesting things about celery is that it naturally boosts testosterone, making it easier to build muscle. It's great for bodybuilders who are into cutting, too, because celery contains almost no calories.
One cup of raw celery provides 17.1 calories, with 1.8 grams of fiber. This serving size also supplies 40% of the recommended dietary intake for vitamin K, as well as minerals like calcium, iron, potassium, zinc, selenium, magnesium, and manganese.
Apple Cider Vinegar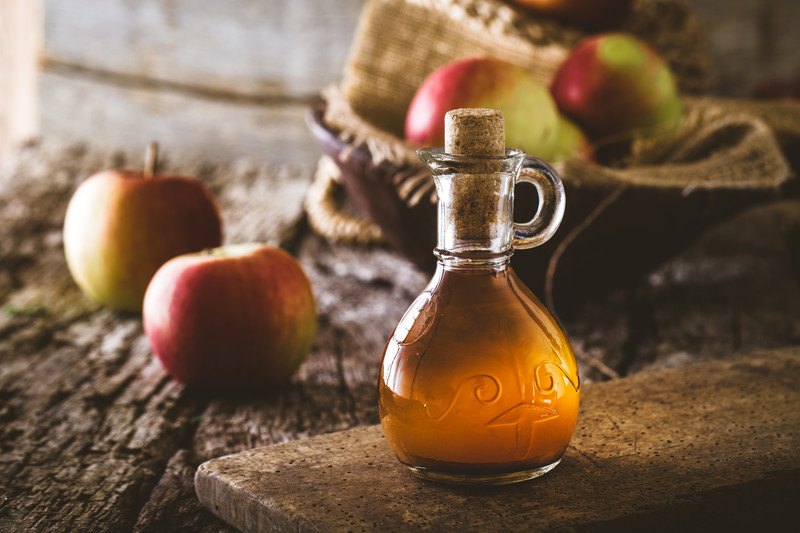 Apple cider vinegar has been touted as a miracle weight loss solution. Some people take apple cider vinegar in pill form, while others mix it in water and drink it or cook with it.
It could work as a diet aid partly because it's been shown to lower blood sugar levels and decreases insulin levels. It also boosts the metabolism, and some studies show that it could increase the genes responsible for burning fat, as well as controlling the appetite. Many studies have been done on animals, but more human trials are needed to confirm the results.
Apple cider vinegar can benefit body builders, too. Apple cider vinegar alkalizes the body, and its anti-inflammatory, so it can help with muscle pain and inflammation due to exercise.
Cabbage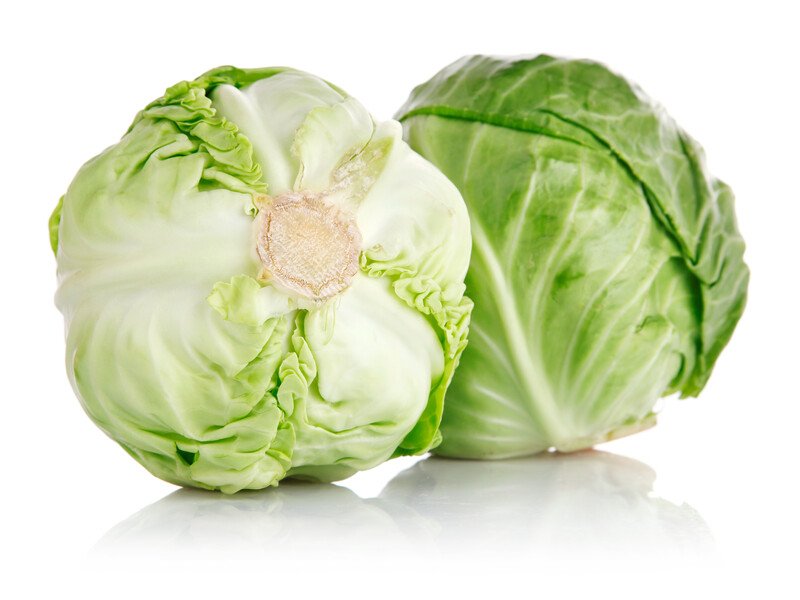 Cabbage is a cruciferous vegetable in the same family as cauliflower and broccoli. It's a nutrient-dense food with around 54% of the recommended intake for vitamin C in a one-cup serving. A cup of chopped cabbage only supplies 22 calories, and it has 2.2 grams of fiber, which can help keep dieters full so they don't overeat.
Cabbage also provides 84% of the recommended daily intake for vitamin K, as well as significant amounts of folate, vitamin B6, and manganese. One interesting thing about cabbage is that it contains a compound called glutamine. Glutamine can help with muscle recovery following a workout.
Protein Powder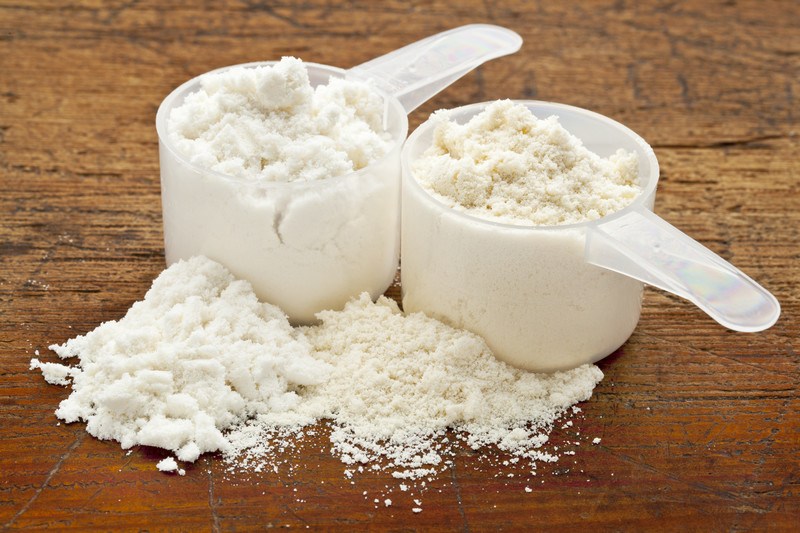 Protein powders are used extensively by bodybuilders to help bulk up their muscles. Amino acids from proteins are the building blocks for muscles, so it's important to get enough of them in your diet. Protein powders and protein drinks can be made from whey protein, casein, protein from legumes like peas or soybeans, and other sources.
Protein powders can also be used to enhance weight loss efforts. Protein could help boost your metabolism, as well as reduce your appetite. Some studies have shown that people who have high-protein breakfasts, such as a protein shake, eat fewer calories throughout the day, which could help with weight loss.
Protein intake is also associated with a reduction of belly fat, and people who eat diets relatively high in protein tend to lose more weight over time than people who don't.
Ginger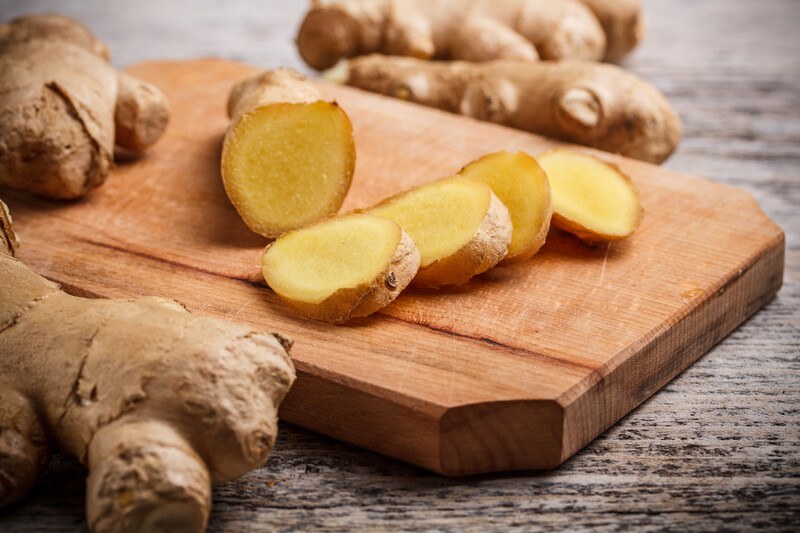 Ginger is well-known for its ability to help control nausea and boost the immune system, but it's also got properties that could help with weight loss. Some of the compounds in ginger, including zingerone and shogaols, can positively impact the processes for storing and burning fat. Other studies associate ginger with overall weight loss, reduced BMI, and helping control blood sugars.
Many people cook with ginger, but it can also be taken as a tea or in other ginger drinks.
Ginger has some benefits for people working on muscle gain, too. Its anti-inflammatory properties can help reduce the impacts of lactic acid and soreness after a workout. One study indicated that people who train and also take ginger increased their lean muscle mass more than those who just trained or who just took ginger.
Three Tips For Building Lean Muscle Mass
Now that you've read about the 12 best foods for weight loss and muscle gain, I'm ready to share three tips for building lean muscle mass. This is important because lean muscle mass can help burn even more fat, helping you reach your weight loss and fitness goals even faster.
TIP #1: Sleep It Off
Getting a good night's rest is one of the most important things you can do when you're working to build lean muscle mass. During deep sleep, the body goes to work repairing torn muscles and building lean muscle mass. It also helps to manage the hormones that determine whether your body stores fat or burns it.
TIP #2: Fill Your Plate With Freshness
The bodybuilding and weight loss industries are full of easy, on-the-go foods like shakes, protein bars, and even keto treats. However, many of these foods are heavily processed, and this can impact your body's ability to absorb nutrients and feel great. Choose lean meat and salad over a protein bar and supplements whenever you can.
TIP #3: Vary Your Exercises
Your muscles aren't made of just one type of fiber, so you can't build the muscles you want with just one type of exercise. Vary the exercises you do—and the weights you do them with—to surprise your muscles and work every type of muscle fiber in them.