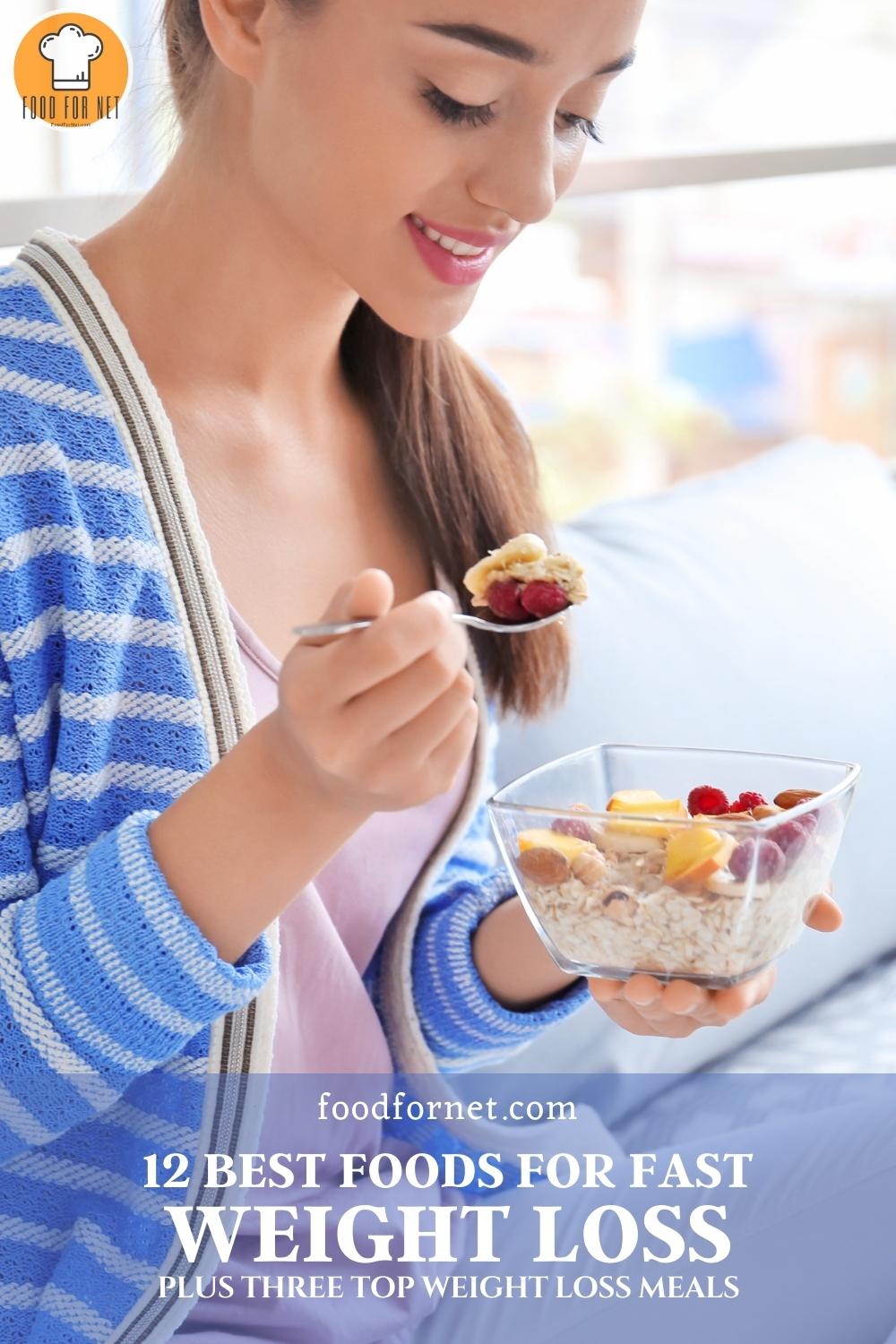 The holidays are fast approaching, and everyone wants to look their best for holiday parties and gatherings. This can sometimes involve a motivation to lose weight. With time running out, people are searching for the best, most effective weight loss food choices.
If you're interested in learning more about which foods to eat to help you lose weight before the holidays, read through this list of the 12 best foods for fast weight loss. At the end of this article, I'll share three top weight loss meals that you can use to get started right away.
12 Best Foods For Weight Loss
Eggs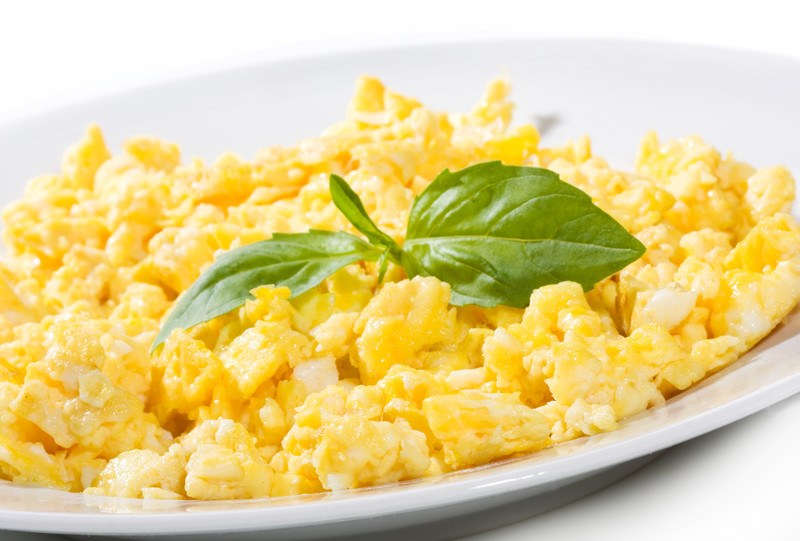 Eggs have an excellent nutrition profile for people who want to lose weight. They contain significant amounts of protein and fat, which help keep people full so they don't overeat. They are completely carb-free, too, so they can be an important component of a ketogenic diet and similar low-carb, fast weight-loss programs.
One whole boiled egg provides 13% of the daily recommendation for protein, with 6% of the daily recommendation for fat. It also contains other nutrients that are helpful for weight loss, including vitamin D. People who are overweight, tend to be deficient in vitamin D. Some sources suggest that vitamin D could help control belly fat, and people who have higher levels of vitamin D lose weight more easily than those who are vitamin D-deficient. One egg contains around 5% of the daily recommendation for vitamin D.
Grapefruit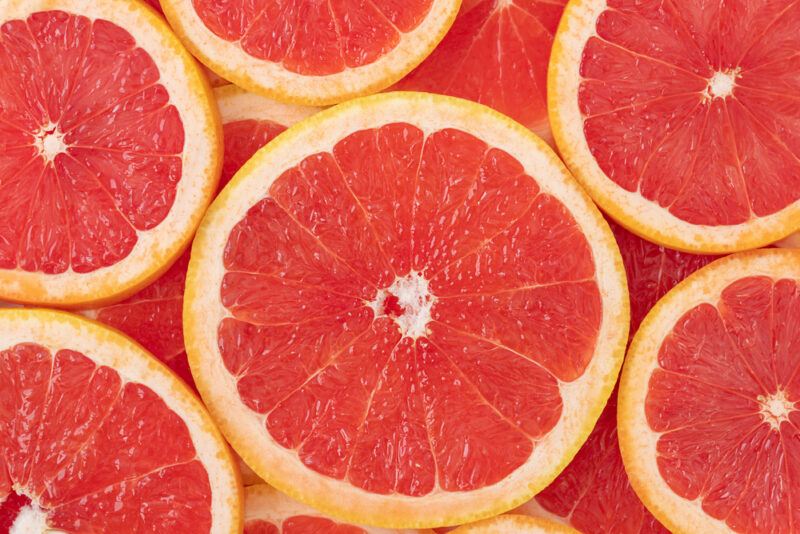 Although scientifically, the verdict is still out, grapefruit has long been thought of as a miracle weight-loss food. This could be due to its properties that help lower blood pressure and blood lipid levels, which are associated with obesity. It could also be because it's a low-calorie food. One-half a grapefruit contains around 90 calories. People who eat a severely calorie-restricted diet, including some diets that contain grapefruit, could lose weight, but it may not be realistic in the long run.
A better bet is to include grapefruit in a more realistic lifestyle change, such as eating half a grapefruit before a meal. Some research shows that eating a serving of grapefruit half an hour before a meal could help people lose weight and reduce weight circumference. This could be due to the fact that grapefruit has a positive impact on insulin resistance.
Grapefruit is known to interfere with the effects of some medicines. If you're taking medicines for health issues, discuss whether grapefruit could be beneficial or harmful to you with your doctor and pharmacist.
MCT Oil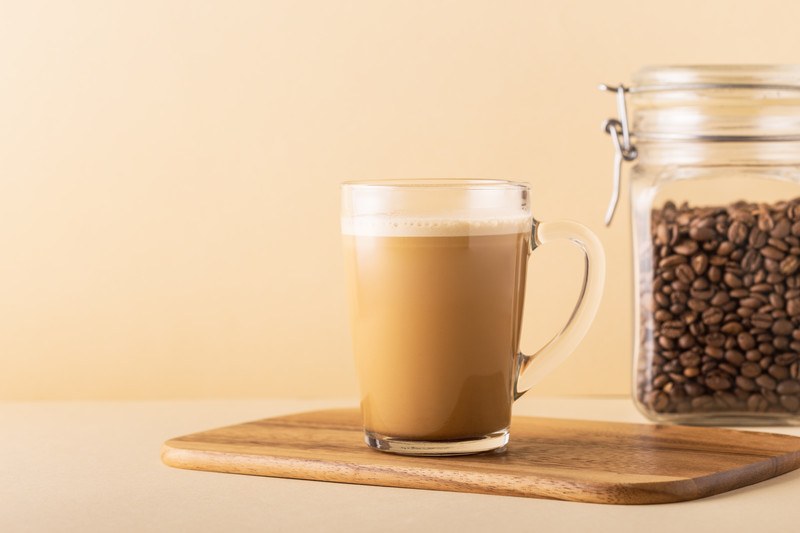 MCT oil has become a major trend in modern weight loss programs, including the ketogenic diet. MCT oil contains medium-chain triglycerides, which the liver turns into ketones almost immediately. The body can use ketones in place of sugars for fuel, which reduces the need for carbs. People do tend to lose weight quickly on low-carb or ketogenic diets.
MCT oil is interesting because it doesn't spike insulin levels, even though it provides plenty of calories. As pure fat, it's completely carb-free. Research shows that it can be used as part of a weight loss program without negatively affecting the cardiovascular system.
Cabbage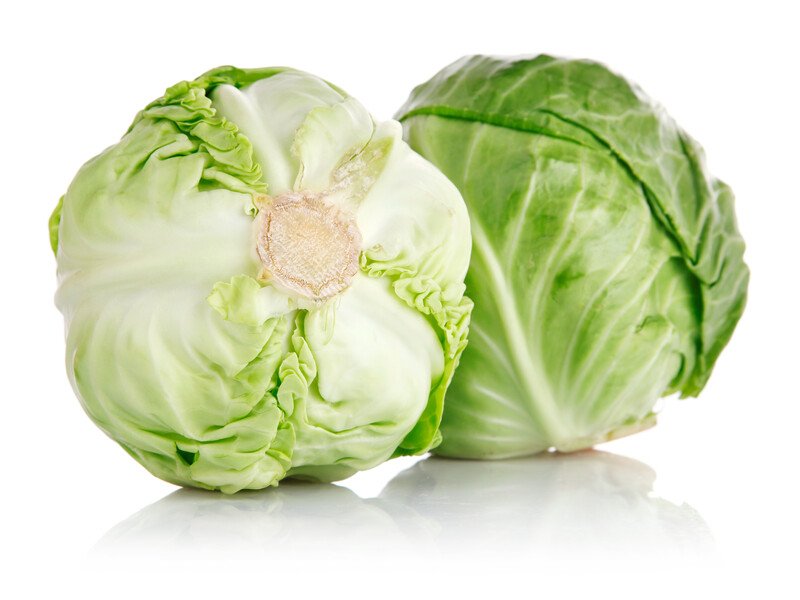 Like grapefruit, cabbage has been touted as a miracle weight-loss food. Again, this could be due to its inclusion in several severely calorie-restricted and low-carb diet plans, such as the cabbage soup diet. One cup of raw, chopped cabbage provides just 22 calories, with only 2.9 grams of sugar (under 12 calories) and 8% of the daily recommendation for fiber.
Fiber cabbage and other high-fiber foods could boost weight loss in several ways. Eating a diet rich in fiber increases satiety and a sense of fullness, so people don't tend to overeat. It also helps regulate how quickly sugars are absorbed in the gut.
Cabbage, broccoli, cauliflower, kale, and other cruciferous vegetables also contain a compound called sulforaphane. Sulforaphane is a strong antioxidant and anti-inflammatory agent that has been shown to help reduce the risk of some cancers and cardiovascular disease. Some research indicates that this phytochemical could be associated with lower body fat and less visceral fat.
Lean Meats And Poultry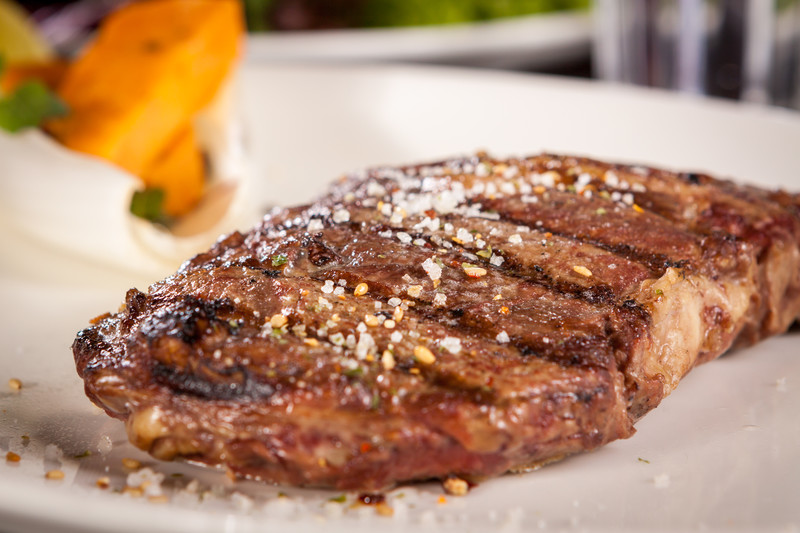 Lean meats and poultry could help with weight loss in many of the same ways that eggs do. They're rich in protein, which helps keep people full so they don't overeat. They're also rich in many nutrients, such as B vitamins, that help with metabolism.
For example, a 4-ounce serving of 97% lean beef provides 50% of the daily recommendation for protein, with 106% for vitamin B12, also known as cobalamin. Cobalamin is associated with increased metabolism.
Lean meats and poultry are also rich in minerals that help keep the body functioning properly so it can lose or manage weight. A serving of lean beef provides a significant amount of minerals such as iron, potassium, selenium, and zinc.
Ginger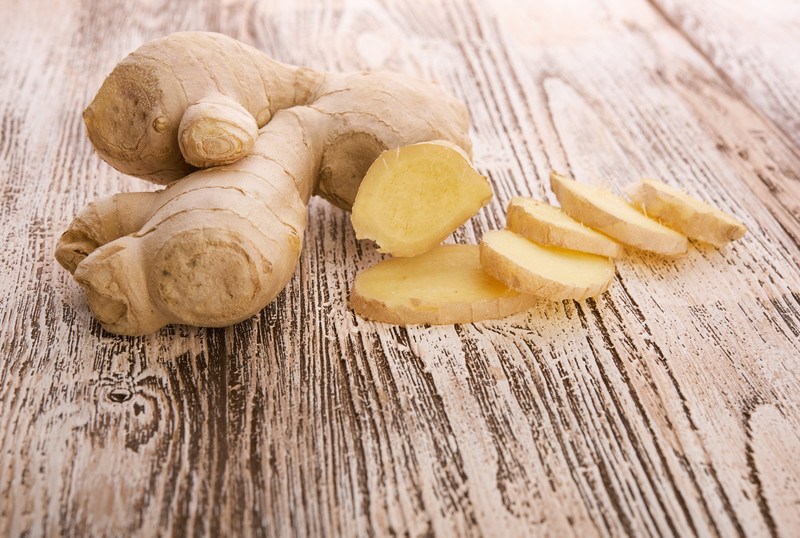 Ginger is a root herb and spice that contains several medicinal and nutritional properties. It's known to help aid in digestion and combat nausea and help lower blood sugars and the risk of heart disease.
Ginger has also been studied for its impact on weight loss. It's been shown to have a positive effect on visceral fat, and it could help people who exercise to burn more calories during their workouts.
Ginger is easy to take by capsule form or as a spice in Asian foods. It can also be taken as tea. To get the best benefits from ginger tea, try making it with slices of fresh ginger rather than powdered packets.
Beans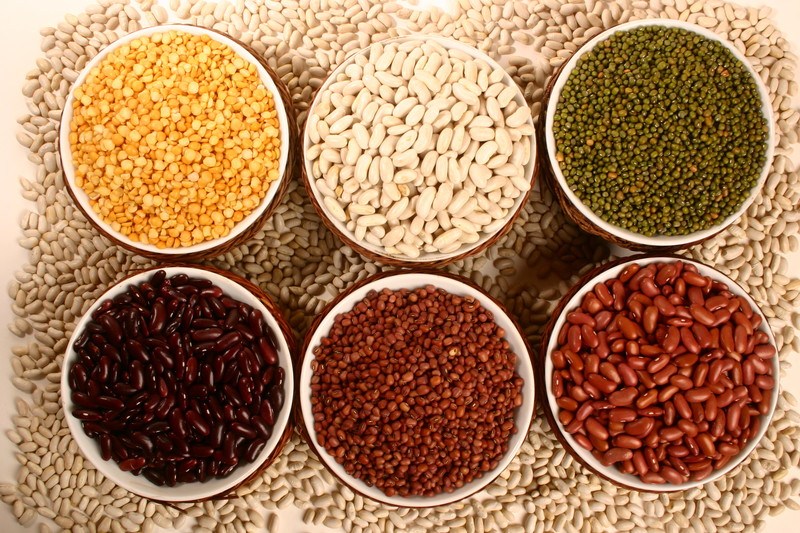 Like cabbage, beans are a high-fiber food that could slow the absorption of sugars in the gut. They're also a low-glycemic food, so they don't cause blood sugar spikes on their own. Beans are a good source of protein, vitamins, and minerals that keep people full and keep the metabolism functioning optimally, too. A cup of black beans provides 84% of the daily recommendation for protein, as well as several B vitamins and minerals such as iron, potassium, magnesium, selenium, and zinc.
Eating beans has been shown to have a positive impact on body composition. In one study, obese men who were fed a variety of high protein diets, The diet plan containing mostly beans and other legumes provided the most weight loss over eight weeks.
Celery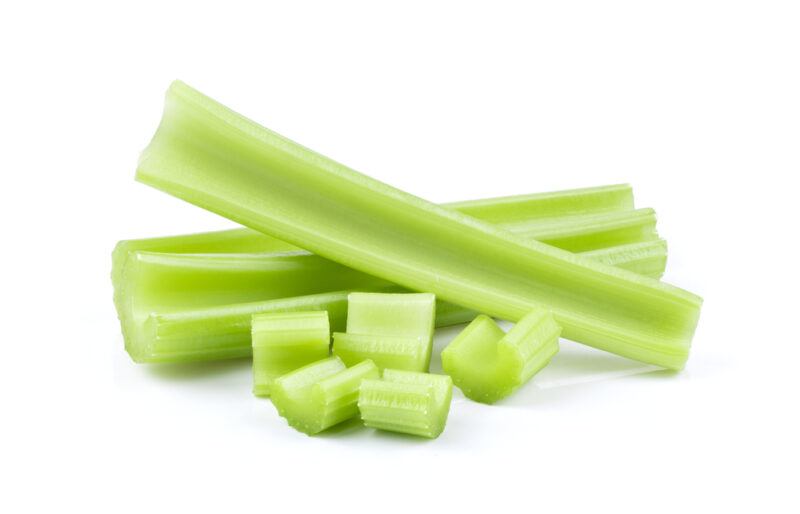 Celery is another high-fiber, low-calorie food that could fit well into several fast weight loss programs. A cup of chopped celery provides just 1.4 grams of sugar, with a total of 14 calories and 6% of the daily recommendation for fiber.
Celery is also surprisingly rich in vitamin K. While vitamin K is best known for its roles in blood clotting and supporting strong bones and teeth, it does have a correlation with weight management. A three-year study on vitamin K supplementation in postmenopausal women showed that high levels of vitamin K could help reduce body fat, visceral fat, and abdominal fat.
Fatty Fish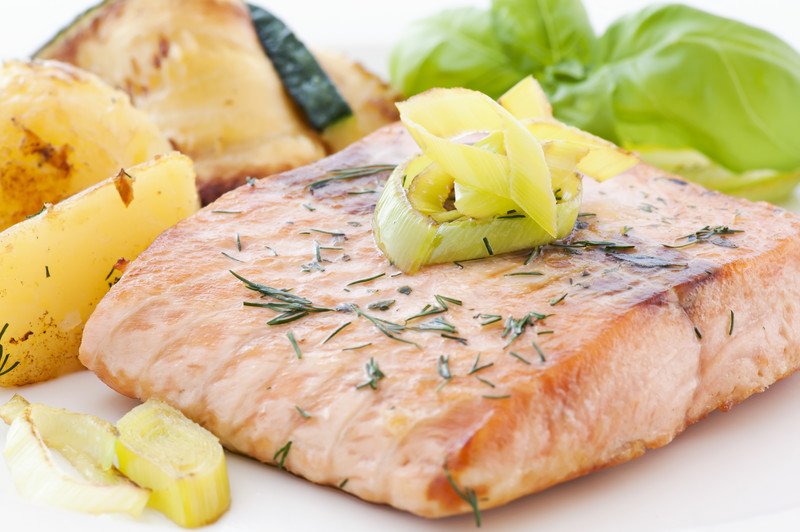 Fatty fish includes cold-water fish such as salmon, trout, tuna, mackerel, herring, and sardines. These fish contain high levels of omega-3 fatty acids. Besides being great for heart health, omega-3 fatty acids are associated with weight loss.
Omega-3 fatty acids could help lower cortisol (the stress hormone) levels, so you don't store as much fat. Omega-3s are a type of fat that blocks the storage of fat in the body, and they improve metabolic syndrome. While scientific studies have yet to prove a connection between omega-3 fatty acids and weight loss, empirical evidence associates them with a loss in inches and in abdominal fat.
Besides omega-3 fatty acids, many fatty fish, such as salmon, are also rich in vitamin D. One small salmon fillet provides 116% of the daily recommendation for vitamin D, as well as 88% for protein.
Berries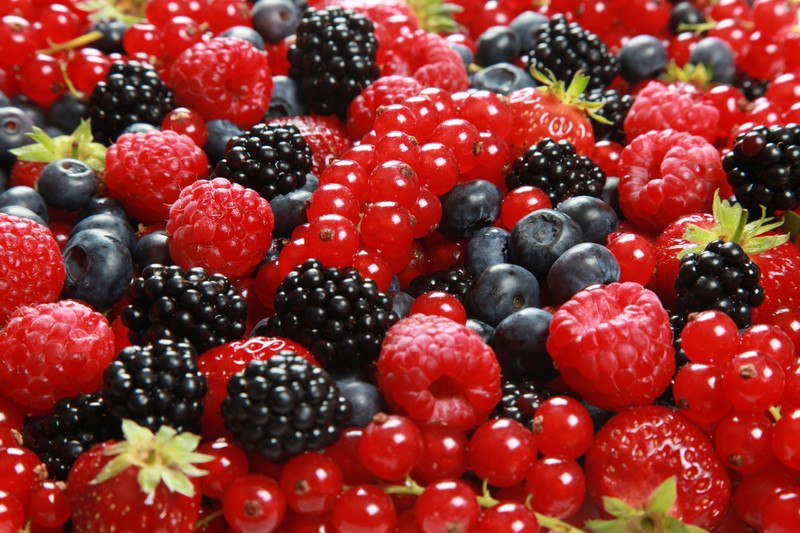 Like grapefruit, berries are low carb, high fiber foods that promote weight loss mostly through their excellent nutritional profile. Most berries contain around 70-80 calories in a cup-sized serving, although some berries contain even fewer calories. A cup of strawberry halves provides around 49 calories.
While vitamin C doesn't cause weight loss, it is associated with it. Foods containing high levels of vitamin C tend to help people lose weight, and that includes berries. A cup of fresh strawberries provides 99% of the daily recommendation for vitamin C.
Berries contain other vitamins, minerals, and phytochemicals that aid in weight loss, too. Strawberries are particularly good at reducing blood sugar, while raspberries contain ketones. Blueberries have been studied for their role in switching off fat-storing genes and turning on fat-burning genes, which helps reduce belly fat.
Oatmeal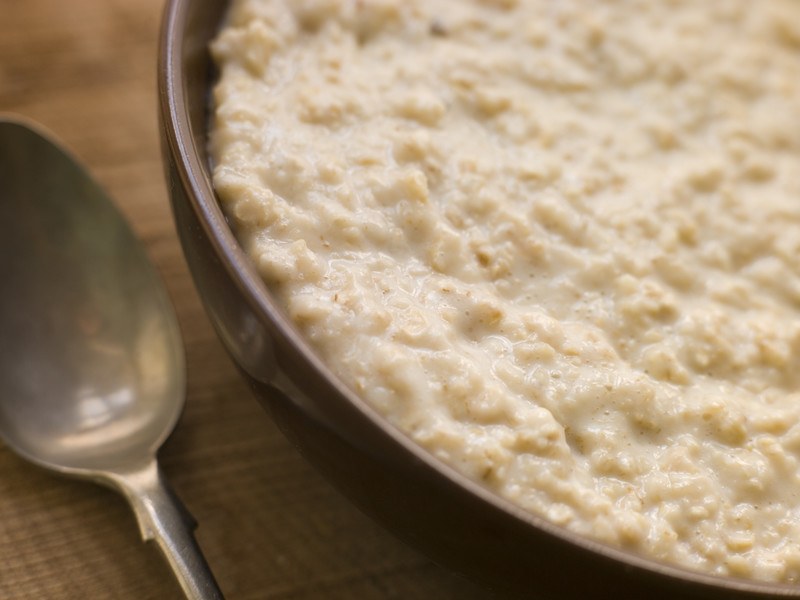 Although oatmeal does contain carbs, it can be part of a healthy weight loss program. The trick is to keep added sugars to a minimum—or out of the picture completely. On its own, oatmeal provides plenty of inulin, a type of soluble fiber that contributes to gut health, slows the absorption of sugars, and helps people stay full longer.
Oatmeal's ability to help with gut health is interesting because a healthy gut contributes to the ability to lose weight. Inulin is a prebiotic fiber, meaning it provides a terrific environment for helpful bacteria to grow in.
One of the best ways to eat oatmeal is to mix it with fresh fruit, such as blueberries or strawberries, and a dash of cinnamon for sweetening.
Yogurt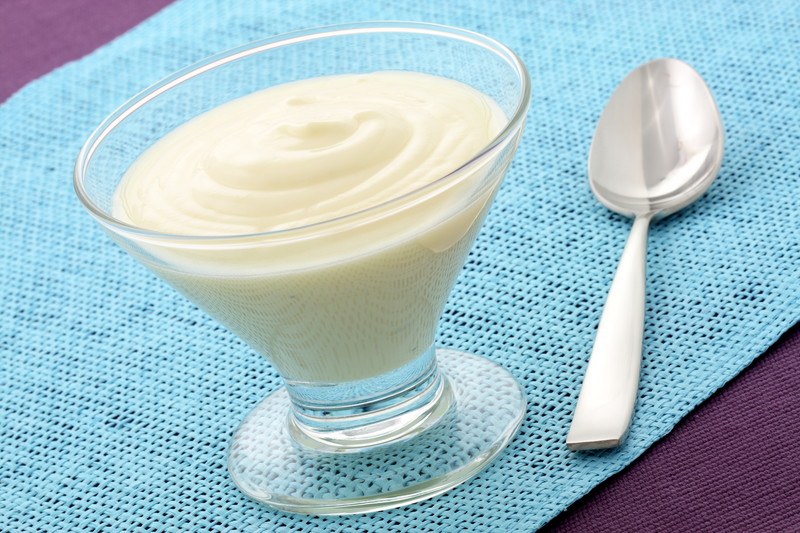 Yogurt addresses gut health from another angle. Instead of providing prebiotic fiber, yogurt provides probiotic bacteria—the good bacteria that help break down foods properly so that nutrients can be absorbed.
Yogurt is especially helpful for weight loss when it's used to replace foods that are high in calories. Yogurt provides enough protein to help keep people full. A six-ounce serving of low-fat, plain yogurt provides 18% of the daily recommendation for protein, as well as 24% for calcium and 40% for vitamin B12.
If you're not a fan of yogurt but want the benefits of probiotics for weight loss, you could try eating other fermented foods such as kefir, sauerkraut, kimchi, or miso.
Three Top Weight Loss Meals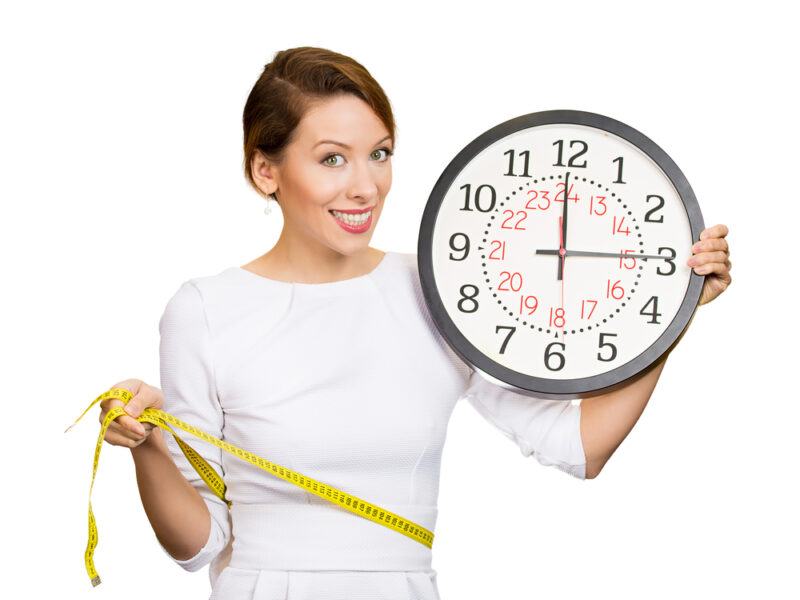 Now that you've read through the list of the 12 best foods for weight loss, let's discuss how to combine them into meals that aid your fast weight loss experience. The trick is to create meals with a variety of nutrients while keeping carbs and calorie counts low and fiber content high.
Meal idea #1: Oatmeal With Berries And Yogurt
Hot oatmeal is an ideal breakfast food during cold winter months, and overnight oatmeal dishes are great any time of the year. Combining oatmeal with yogurt brings a full prebiotic and probiotic profile to the day. Adding berries brings in vitamins, minerals, and weight-loss supporting anthocyanins.
Meal idea #2: Black Bean Soup
Black bean soup combines the fiber, vitamin, and mineral content of beans with the mineral and protein content of chicken. This dish usually includes rice and corn. However, you can make a lower-carb version by omitting those ingredients or switching them out for a high-protein, low-carb alternative such as quinoa.
Meal idea #3: Meat And Vegetable Skewers With Cabbage Salad And Walnuts
This meal is one of my favorites. It combines the high protein qualities of lean meat with fiber, vitamins, and minerals from cabbage and walnuts. The bell peppers in the skewers provide fiber and vitamin C, too.