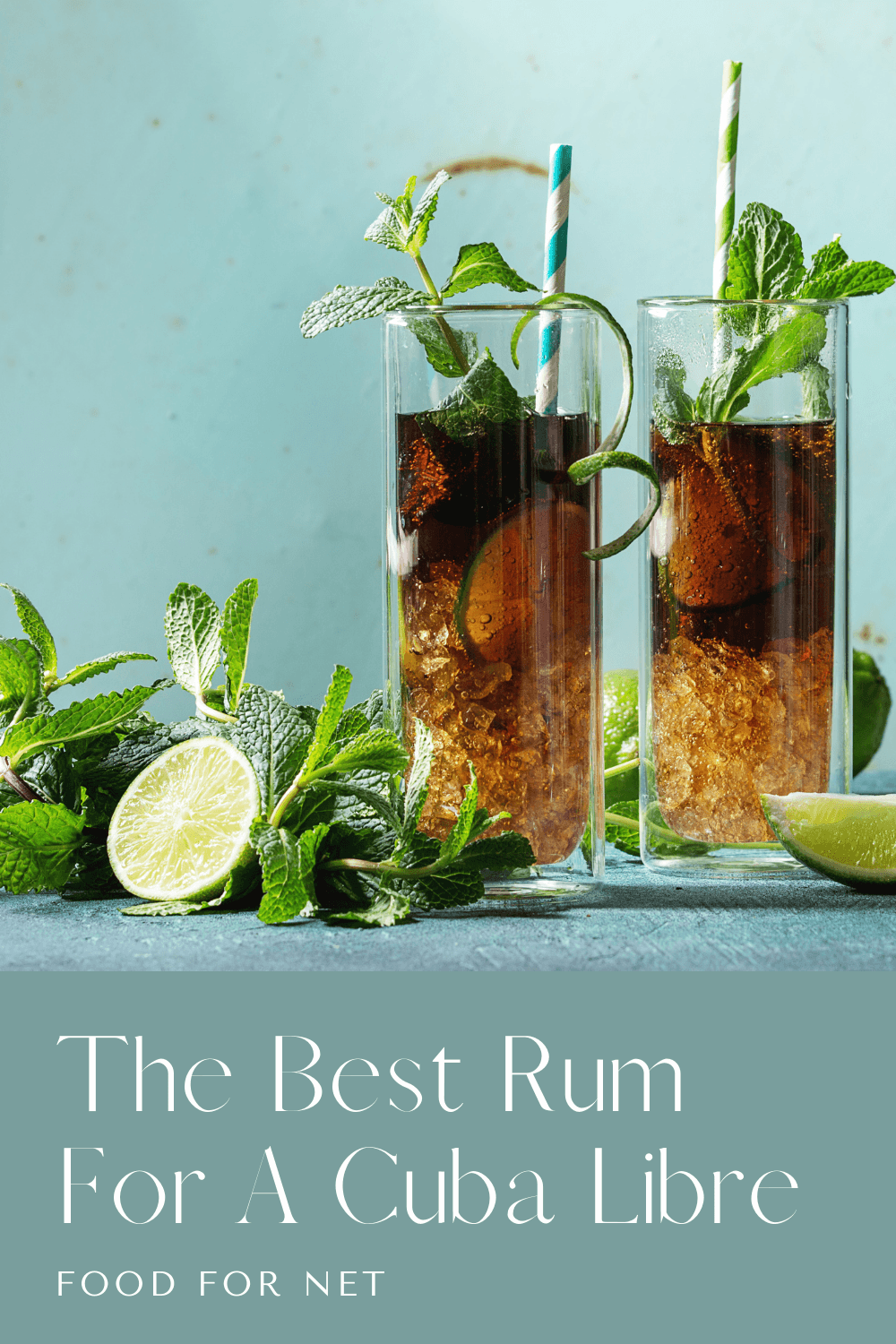 While it may be a fun staple cocktail in your home and the local bars, the Cuba libre has a strong history and a much deeper meaning, especially to those native to Cuba. In fact, "Cuba libre" wasn't always a drink name but an empowering expression. It translates to "Free Cuba" which was a moniker many Cubans adopted when the country had to fight for independence from Spain.
During the war, which lasted from 1868-1978, soldiers would commonly sip on rum, often mixed with things like honey, molasses, and water. When the Spanish finally surrendered, many American people and businesses made their way into Cuba, including Coca-Cola. Once introduced, it quickly became a popular thing to mix with rum and a slice of lime. "Cuba libre" was soon exclaimed by an American captain upon ordering the drink, and it stuck. It stuck not only with locals, but with the tourists who would try it, love it, and recreate it at home.
The best rum for a Cuba libre often depends on preference – different rums can mix with the coke very differently and bring out starkly different flavors. Some give a warmer palate with vanilla and coffee, while others are much lighter and fruitier. Regardless, though, you want something of good quality with plenty of character.
The Best Rum For a Cuba Libre
1. Havana Club Anejo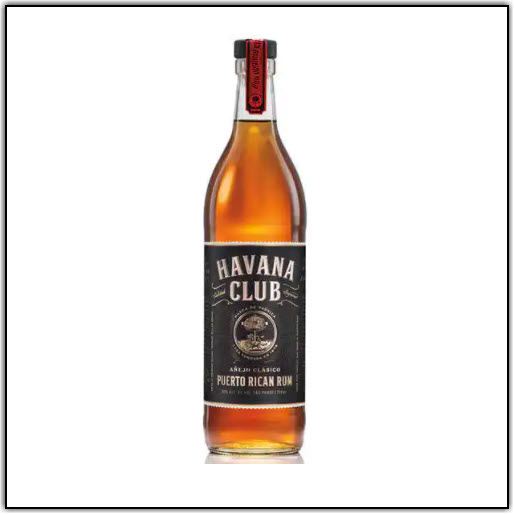 Havana Club goes back to1878 when the Arechebala Family started their business in Cuba. They made rum for many years before they registered the Havana trademark in 1934, though they already had plenty of fans and loyal customers by that time. It was the favorite of locals in Cuba as well as around the world – particularly in American and European markets.
It grew globally thanks to the heavy tourism in Cuba. Cuba has always been a popular vacation spot and this cocktail was being served at many Cuban bars in its early days. Vacationers would leave the island and continue to seek out this amazing rum even when back home.
Havana Club Anejo is a blend of rums that are aged for one to three years. Once finished, the various rums are blended and aged, now together, for an additional three months in oak barrels. The final result is an incredibly smooth rum with notes of apricot, vanilla, almonds, and pineapple with a velvety smooth finish. The smooth character comes through even in a Cuba libre, with its notes of vanilla peeking through as well. It makes a delicious and truly authentic version of the drink.
2. Flor de Cana 4-Year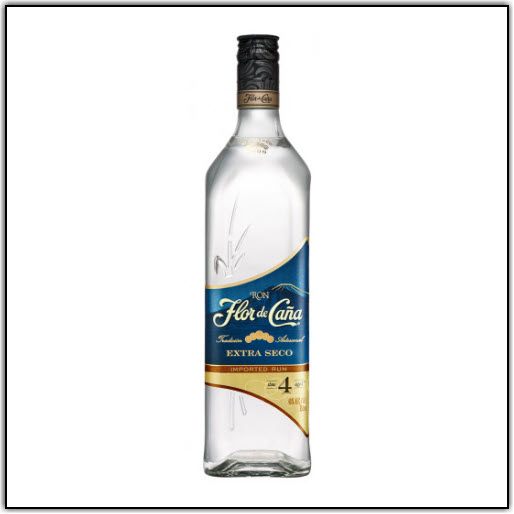 Flor de Cana 4-Year is a premium rum, aged four years with a light-bodied profile. The focus with this rum was on purity and flavor, and the hard work that went into it won it a Gold Medal at the International Rum Conference in 2017, along with a whole host of other awards.
It's made by a family estate, currently being run by the fifth generation. It's naturally aged and flavored with no added sugar or any other artificial ingredient. It's enriched by an active volcano and also distilled with renewable energy, which is an impressive move on their part.
The aroma is light and sweet with notes of almond and vanilla. The palate follows with notes of white chocolate and orange with a smooth, dry finish. In a Cuba libre, notes of vanilla and rum flavor come through deliciously, with a hint of tropical fruit as well. It adds many layers of intricate flavor to the drink.
3. El Dorado 3 Year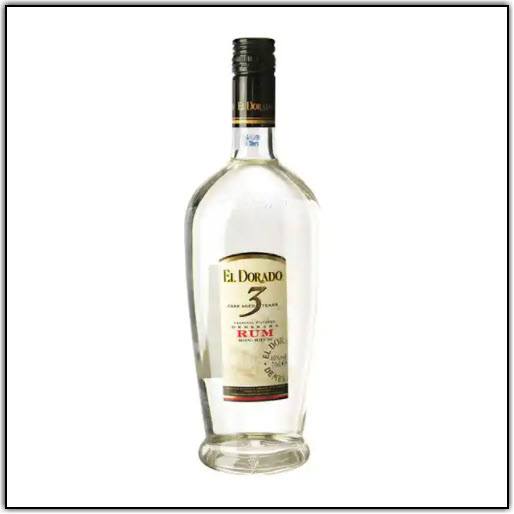 El Dorado 3-Year is a well-made rum that was originally designed for mixing. It does well as the base of many cocktails, including the Cuba libre. It's aged for three years in ex-bourbon casks and then filtered through charcoal twice to remove any impurities.
The double filtering doesn't remove any of its character, though. For such a young rum, its profile really takes you on a journey. The nose is a complex array of fruit like apples, pears, and citrus with lighter notes of vanilla, orange peel, and a bit of licorice. The different aromas all work together nicely, never letting one overpower another.
The palate is just as much of an adventure, with sharper notes of vanilla, apples, chocolate, sugar, and fruit. Subtler notes of coconut and almond milk are in the background. The finish is short and sweet with notes of citrus and vanilla. While it may not have the smooth and harmonious character of an older and more refined rum, it offers you an adventure of sensations. What shines through the most in a Cuba libre are the chocolate and vanilla flavors, with a touch of coffee once it's all mixed up!
4. Plantation 3 Stars White Rum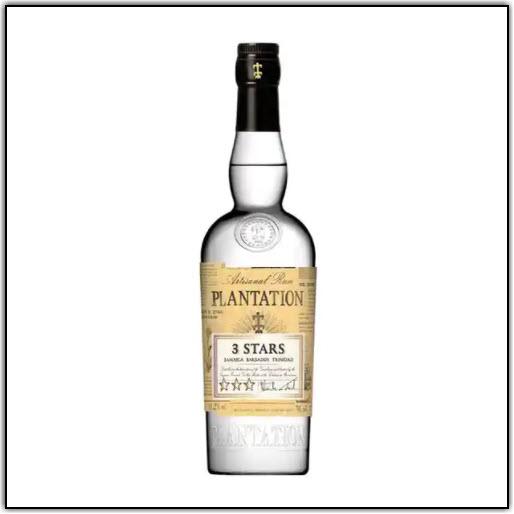 Plantation 3 Stars White Rum is a staple in many bars, and for good reason. It's an incredible white rum with many wonderful flavors that come from its blend of three rums from three iconic places – Jamaica, Trinidad, and Barbados. The three are expertly blended in French oak barrels in the Cognac region for the perfect harmony of flavor.
The Barbados rum brings a richness that balances the palate, Jamaica offers notes of funky, exotic fruit, while the Trinidad rum adds that final finesse. Overall, the three come together to celebrate and showcase the full flavor of the sugarcane used to make the rum. It's the perfect base for many classic, well-loved cocktails.
When used in a Cuba libre the tropical fruit notes from the Jamaican rum start to shine. It's the perfect example of how different rums can turn the same drink into an entirely new experience.
5. Mount Gay Black Barrel

Mount Gay Black Barrel is a bold blend of different rums aged between three and seven years, aged together for their last six months in ex-bourbon barrels. The brand itself goes back to 1703 and is thought to be one of the oldest rum producers around the world. The distillery was originally named Mount Gilboa. It was renamed around the turn of the 19th century, taking on the name of the distillery manager at the time – John Gay Alleyne, and it's bared his name ever since.
The distillery uses only the highest-quality ingredients they can find, including a naturally-occurring strain of yeast and coral filtered water. They add to this their own proprietary strain of yeast and it's the perfect combination. They use both column and pot stills, both contributing their own array of flavors and aromas.
The nose begins with notes of oak, dried fruit, butter, vanilla, and spice. The palate is bold and rich with notes of citrus, orange, gingerbread, and toffee. The finish is long and nutty with some oak and sweetness in the background. In the Cuba libre, the oak really shines and balances the sweetness of the coke without overpowering its flavors and the way it mixes with lime.
Cuba Libre Variations
A true Cuba libre will always have rum, coke, and a splash of lime – it's traditional and it's a classic, and it's a symbol of freedom. However, that's not to say you can't add something to mix it up a little. If the combination of rum and coke is your go-to, there's nothing wrong with branching out once in a while to keep things interesting. Try adding one of these extras to the recipe for a little extra kick in the glass:
Angostura Bitters
Bitters are a simple ingredient that won't change the entire structure of the drink, but they'll add a layer. Especially if you're using a sweeter rum as a base, a dash of bitters creates the perfect balance. Sweet isn't a bad thing by any means, this simply offers something different.
Key Lime
Perhaps the smallest change you could make – use a key lime instead of a regular lime. Key limes are a little tarter and perhaps a little bolder. Again, it won't change things much, but you'll see a distinct difference and you might find you like the extra little punch better!
Lemon
This is another great way to mix it up while still retaining the spirit of a Cuba libre – use lemon instead of lime. It's the same idea, and the citrus functions the same way in terms of cutting through the rum and coke, but there are different flavors to experience. The biggest difference you'll likely see is that it's a little sweeter.
You could take this a step further and replace the lime with any citrus. You can experiment with different citrus fruits and how they pair with different rums. The options are endless here, and you're never veering too far away from the original!