Vodka is generally quite light and neutral, making it a popular base for many flavorful cocktails. It's also a popular choice for taking shots, especially when it's cheap. However, it's these cheap vodkas that so often require an immediate chaser to ward off any burn or unpleasantness.
Cheap vodka has its place, no doubt, but the best top-shelf vodka brands are, for the most part, after one thing: to eliminate the burn found in cheaper bottles. They strive for smooth sipping, a smooth finish, and no burn on the way down either.
Many higher-end brands also distill their vodkas more than average, use higher-quality ingredients, and top-of-the-line filtration – which also usually happens multiple times. When all of these things add up, it becomes easy to see why some vodkas are so much more expensive than others.
Fortunately, there are vodkas out there for every budget, and many inexpensive bottles are still quite good. If you're after a truly luxurious experience with unmatched smoothness and perhaps a slightly bolder flavor, you'll want to try one of these top-shelf vodka selections.
The Best Top Shelf Vodka
1. Grey Goose VX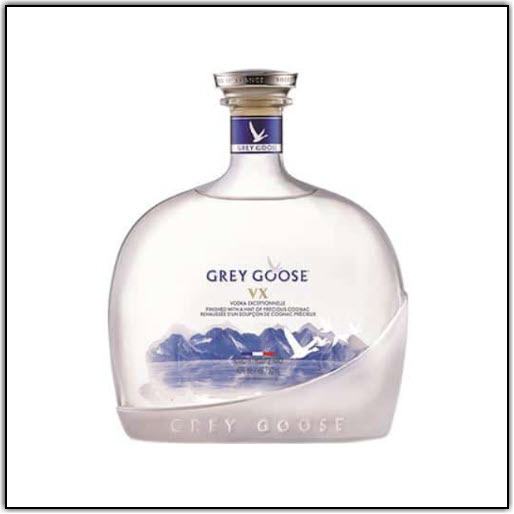 Grey Goose is already known as a top-tier, more premium vodka and they've taken it to the next level with Grey Goose VX. This expression is said to be the absolute pinnacle of premium with the addition of "a hint" of cognac – or, five percent to be exact. And though it's such a small number, that five percent of cognac makes a huge difference.
In addition to the cognac, only the most outstanding ingredients are used to craft this vodka, with the amazing expertise of Grey Goose's highly experienced cellar master. Their goal with this expression was to create a new standard in vodka.
It's fairly subtle on the nose, though not non-existent. There are notes of sweet vodka topped with plum and nougat. The palate is much stronger and highly complex.
You'll find notes of cotton candy, sultanas, and white flowers, presumably from the vodka. The cognac introduces a raisin-like, sugar cookie sweetness that gives the body some depth. It's an elegant experience and a real eye-opener to just how much impact a five percent change can have on a spirit's profile.
2. Beluga Gold Line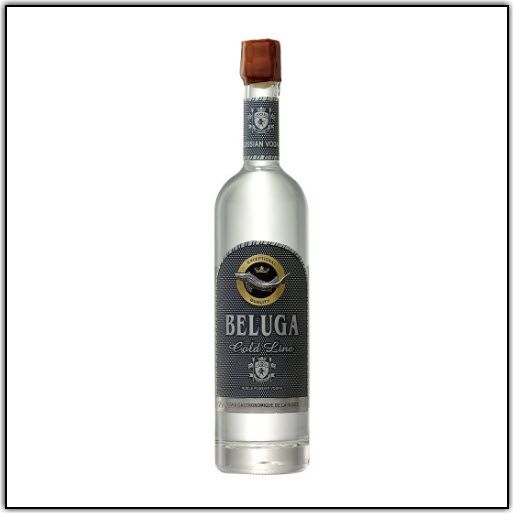 Beluga is a premium vodka label that's produced in one of Russia's leading facilities – the Mariinsk Distillery. They use grains grown from the plains in Siberia and create some unique and interesting expressions that are named to honor the initial inspirations for the brand – polo, art, transatlantic racing, gastronomy, and charity.
Their standard vodka is crafted with traditional Russian methods and filtered three times through graphite columns and percolated through quartz sand. This is to neutralize any harsh smell and enhance the rich, soft flavor of the vodka.
Beluga Gold Line takes it a step further with five filtrations instead of three, giving the final spirit are more refined finish. The aroma is super clean, fresh, and neutral with just a touch of medicinal notes and cinnamon. The palate is creamy with soft, gentle sweetness followed by hints of pepper and vanilla that lead into a long and clean finish.
3. Crystal Head Aurora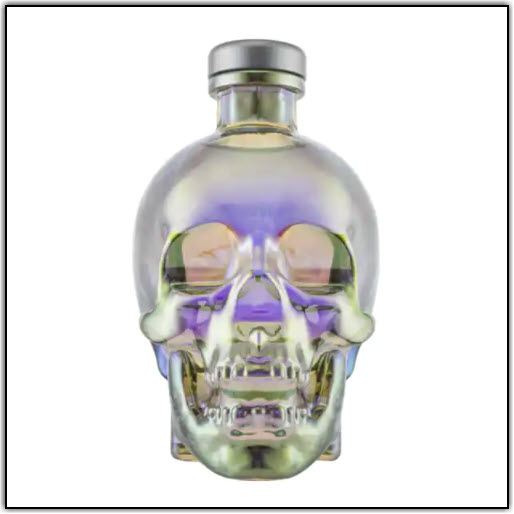 Crystal Head is another vodka brand that's already known for being premium and luxurious. Their high-end status comes, in part, from their process which includes five distillations and seven filtrations, three of which are through Herkimer diamonds.
This gives their additive-free vodka a purity that's loved by many. Their bottles are another popular selling point, as the clear skull containers are often repurposed as decoration or Halloween props. The aurora bottle has a beautiful, shimmering, iridescent finish that adds another layer of beauty to the bottle while commemorating the incredible aurora borealis itself.
Crystal Head Aurora is made with English wheat which offers a bolder, drier, spicier profile than the original. While clean, the nose is subtle with a little wheat flour and grain spice before taking your first sip.
The palate opens with grainy, spicy notes followed by lemon and mint with a bit of starch and the subtlest sweetness in the background. It has a creamy mouthfeel and some vegetal notes on the finish. It tastes especially good when chilled, which is good to know, in case you were planning on sipping it neat.
4. Clix Vodka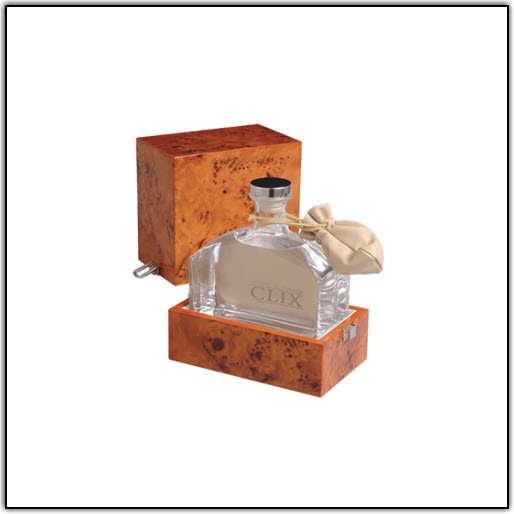 Made by Buffalo Trace Distillery, Clix Vodka is truly in a league of its own. Buffalo Trace is the oldest distilling site in the United States and enjoys a solid reputation for experimenting and innovation. This expression is just one of their impressive results.
Made with soft red winter wheat, yellow dent corn, malted barley, and plump rye, it's distilled an incredible 159 times through a custom-made series of stainless steel and copper stills. This is where the drink's name comes from as CLIX is the Roman numeral for 159.
This number of distillations is essentially unheard of in the world of vodka, making this a sought-after anomaly right away. The one-year resting period also contributes to the astounding smoothness this vodka offers. To date, only a limited run of bottles have been made making it an even more exclusive experience.
This vodka's claim to fame is the amazing smoothness of each sip, as it offers a rather subtle and traditional profile. The aroma is clean and subtle, followed by a palate with notes of vanilla and white pepper with a touch of cinnamon. The finish is soft, clean, and as elegant as can be.
5. Hangar 1 Fog Point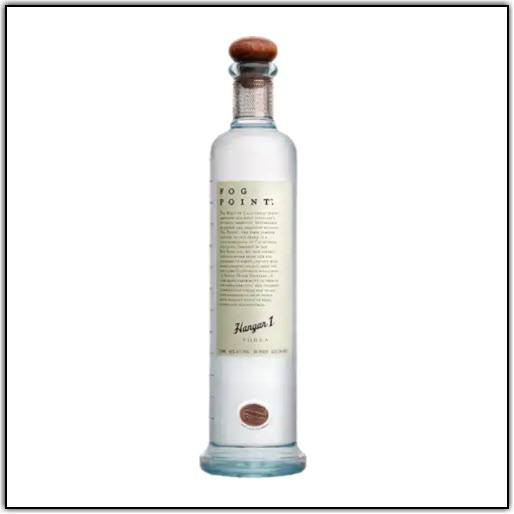 This premium and unique vodka is Hangar 1's attempt at going against the grain to make vodka less "boring." While a clean and neutral profile is common and often encouraged when it comes to vodka, Hangar 1 wanted to try something with a little more flavor.
To make matters even more unique, they've done so using an interesting resource – fog. This is done by capturing water droplets found in fog and using them to create the vodka. It may seem odd and gimmicky, but the result is just as premium as they say and it's definitely worth a try.
Hangar 1 Fog Point was made with sipping in mind – the flavor is clean, crisp, and fresh with soft, elegant notes of pear, honeysuckle, and citrus. It's easily drinkable and goes down incredibly smooth.
Savory Vodka Drinks
There are many universal vodka mixers that everyone agrees taste great. It's also the base of many classic cocktails that are just as tried and true. If you want to be a little more adventurous with your premium vodkas, however, there are some less conventional mixers you can try. Someone somewhere has enjoyed these before, so perhaps you will, too!
They're also a good way to mix things up with your premium vodka without using too much all at once. No doubt you want to make the expensive stuff last, but some variety is always nice, too.
Beef Broth
It's true that most cocktails and mixed drinks are either sweet, dry, or a little of both. That doesn't mean savory drinks don't exist, though. Look at how much everyone loves a good Caesar! It's one of the few savory concoctions that became so widespread.
This so-called "bull shot" may just be next. Originally intended as an alternative for those who don't like bloody Marys, it's a whole new way to experience vodka.
Regular vodka works well here, or you can add to the flavor profile by using spicy flavored vodka. Either way, it's an experience like no other. You want to mix about 1-1.5 ounces of vodka with 4 ounces of beef bouillon. This is the base recipe, you can adjust to your taste and liking.
A splash of lemon juice and tabasco sauce with jalapeno slices to garnish add an extra delicious kick to the drink, if you're feeling so inclined.
The Vodka Appetizer
This one has been likened to an appetizer in a glass due to the savory and almost healthy nature of the ingredients. To make the base of the drink, you simply mix your vodka with olive juice. Depending in the type of juice used and the flavors of your chosen alcohol, you can adjust the ratios as you see fit.
Beyond that, you can add a basil leaf, two or three cherry tomatoes, and a slice of garlic to really round out the flavor combinations here. Season with a dash of salt and black pepper for some spice, and garnish with a lemon wedge for that slight touch of citrus.
This one would be great to have either before or during dinner, or any time you want to veer away from the sweet and enjoy something deep, rich, and spicy!