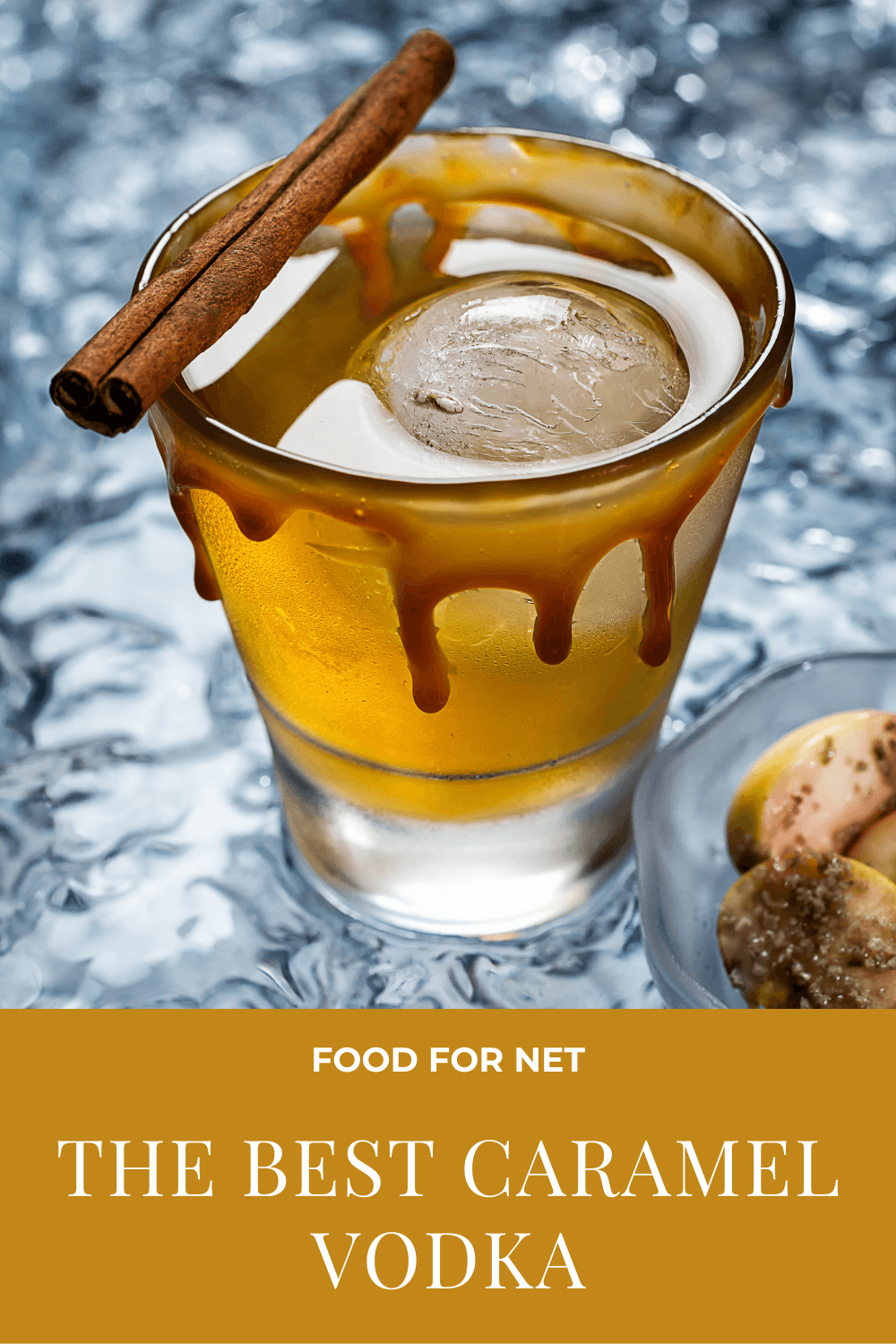 Creamy caramel candies have been around for quite some time, though their exact origin isn't clear. There are records of American settlers making hard candies around 1650, and caramels became popular around the 1880s. So, somewhere in there, someone finally combined the basic ingredients required and made caramel for the first time. It's remained a steadfast favorite ever since.
Much more recently, salted caramel took the stage. It seemed as though all of a sudden everything that was ever caramel was now salted caramel – popcorn, lattes, iced coffee, donuts, and even pies! This is probably because it's a double flavor sensation that stimulates the taste buds and physically makes it a good experience on top of just being plain delicious.
It's no surprise, then, that even caramel-flavored alcohol is keeping up with the trend. And it's not a bad thing – salted caramel martinis are absolutely divine! That said, sometimes you just want sweet, creamy caramel. Thankfully, the best caramel vodka comes in both versions of the flavor. There's plenty of salted caramel to go around, but we've got some plain old sweet options for you too, that don't lack in quality or smoothness. Many of these are excellent in dessert cocktails too.
The Best Caramel Vodka
1. Effen Salted Caramel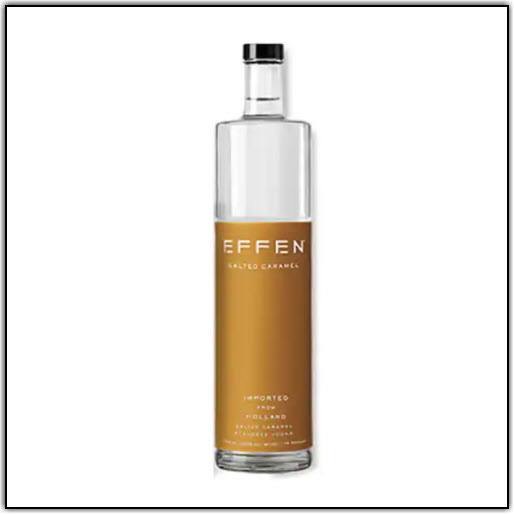 Effen Salted Caramel is a standout even in the caramel category – it's sweet, salty, and a little spicy! It perfectly walks the line between sweet and savory, making it an amazing contribution to countless cocktails.
Caramel is part of a small collection of flavors from Effen, all of which are expertly crafted and distilled to perfection. This one begins with an old recipe that dates back more than a century. The base vodka is made with quality Dutch wheat and pure spring water filtered through reverse osmosis.
The vodka is filtered fives times to ensure maximum smoothness. The company also uses a special low-temperature process that works to eliminate the bitterness that would otherwise be caused by the caramelization of sugars and other ingredients. As you can see, every possible step is taken to ensure the final result is not only smooth but that every sip tastes amazing.
The nose starts simple, with a strong, sweet, delightful caramel aroma. The palate begins with flavors of salt quickly followed by sweet caramel. Salt returns mid-palate before you find vanilla and subtle heat near the end. The finish is salty and dry.
2. Smirnoff Kissed Caramel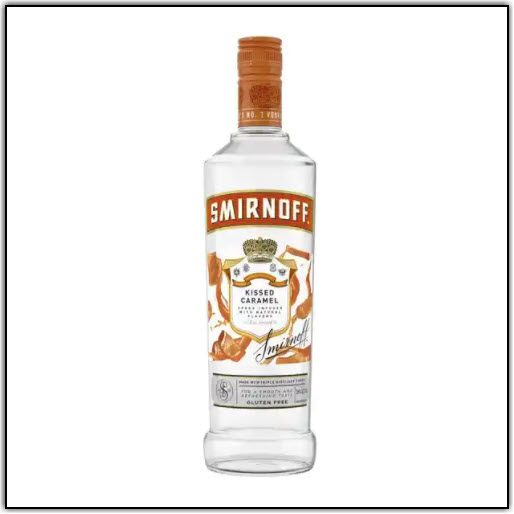 Smirnoff Kissed Caramel is part of a large and impressive collection of flavors from Smirnoff. With more than 30 available, they have pretty much every type of cocktail covered, from sweet and savory to fruity and beyond.
Their caramel expression is a complex blend of amazing flavors that performs well in plenty of fall-themed and cooler-weather cocktails. The caramel is sweet but you'll find a touch of warmth in there as well as just a dash of sea salt.
On the nose, there's caramel and butterscotch with creamy vanilla ice cream. The flavor is similar at first, with caramel and butterscotch strong on the front. The warming notes and vodka flavor comes through mid-palate with the salted caramel taste coming through on the finish.
It's sweet enough to compliment your sweet fall cocktail, but not so sweet that it's overwhelming. If you love the warm caramel flavor, you can enjoy this one chilled or over ice as well.
3. Stoli Salted Karamel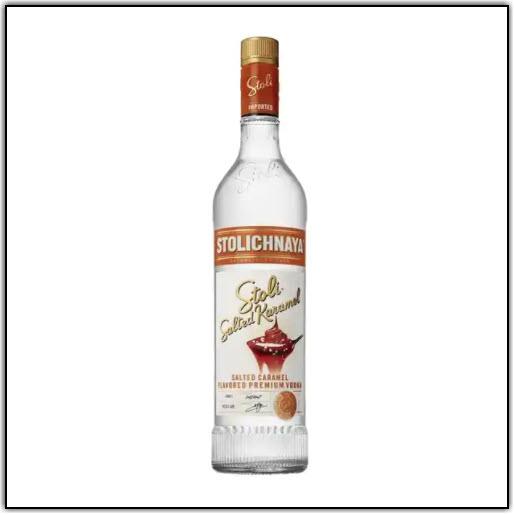 Stoli Salted Karamel was the first official salted caramel vodka to hit the market in 2012. Stoli produces many other flavored vodkas and they all start with high-quality wheat and pure, clear, artisan well water. It's distilled three times and filtered four – this removes impurities and creates a lovely smooth texture.
Stoli works hard to create a pure, authentic, and indulgent caramel flavor here. They combine the processes of creating caramel candy with caramelizing sugar for a strong, potent flavor with many layers.
The aroma starts you off with strong caramel, vanilla, candyfloss, and thick, buttery fudge. The palate is full-bodied with a thick and creamy mouthfeel. The taste of caramel is strong and prominent with notes of butter and toffee. It's spicy in the middle and a touch of salt shows up in the finish.
It's complex and smooth enough to enjoy neat or on the rocks, and it makes a fantastic shot.
4. Van Gogh Dutch Caramel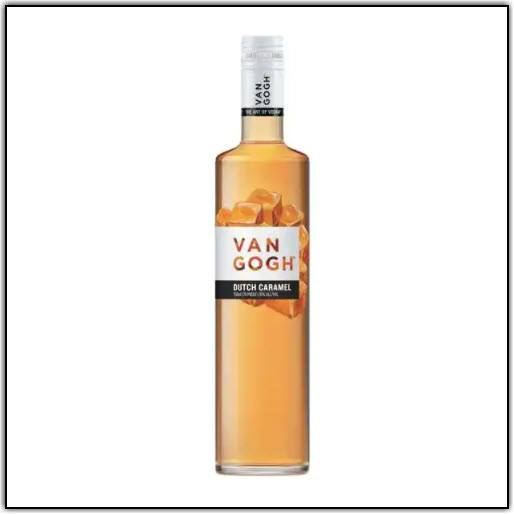 Salted caramel has seemingly become the most popular version of caramel and is the default in a lot of places – including many bottles of caramel vodka. Van Gogh Dutch Caramel Vodka keeps it traditional, though, with its sweet and creamy caramel profile.
They use their standard, premium-quality vodka and inject the perfect combination of creamy, decadent caramel candy and the sweet taste of caramelized sugar. They color the vodka naturally with burnt sugar to create a thick burnt caramel appearance in the bottle.
The aroma offers strong notes of sweet, sugary burnt caramel with a touch of alcohol backing. The palate is an absolute delight with sweet, prominent notes of caramelized sugar and the thick, creamy texture of caramel candy. There's a subtle undertone of chocolate and vanilla, with more caramel and a touch of coffee on the finish.
5. Pinnacle Salted Caramel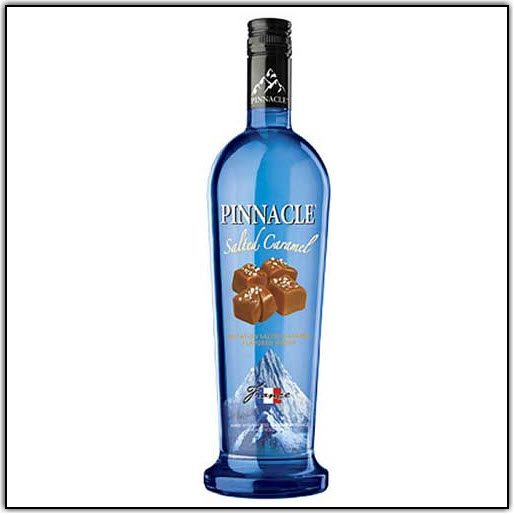 Pinnacle Salted Caramel is your best go-to for that perfect sweet and salty combination. Not only does it get the flavor just right, but it's among the cheapest flavored vodkas, with the added bonus of still producing a stellar taste experience! Serve lots of shots or make plenty of cocktails without ever worrying about the cost.
The base vodka is made with wheat and French spring water. Distilled five times and blended with delicious caramel flavor, it's sweet and smooth enough to drink on its own. That said, this one really shines in your sweet, dessert-type cocktails that need a creamy, candy-like touch.
On the nose are simple but strong notes of sweet caramel. The palate follows with similar candy-sweet caramel in front with a creamy, decadent texture. Salty notes show up mid-palate to mix with the sweet, all leading into a dry finish with a touch of vodka heat.
Caramel Vodka Cocktails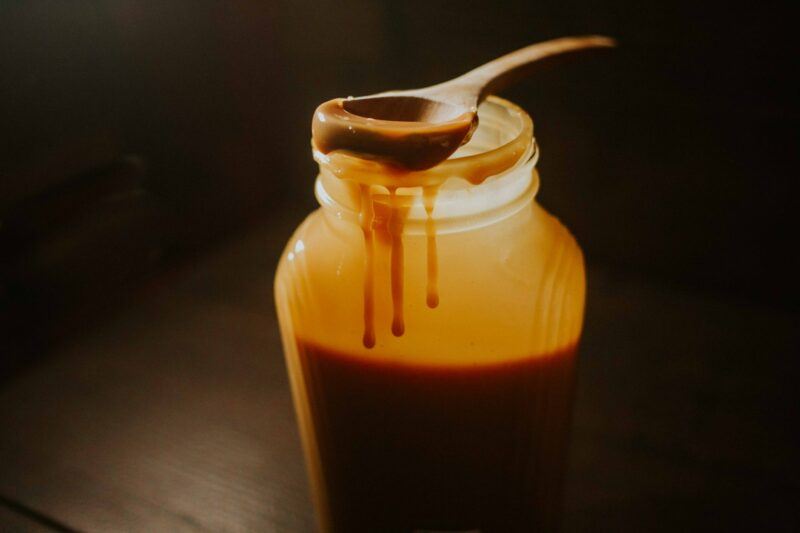 Caramel is a rich and sweet flavor that's versatile enough to go in many different types of cocktails. Sweet for the summer, warm for the winter, spicy for fall – you can add it to anything! The following recipes will get you off to a great start, but the options are truly endless when you've got a good bottle of caramel vodka.
Caramel Apple Martini
This fun rendition of the original martini is sweet and just a little spicy – and not to mention beautiful! It'll be a pretty yellow/orange color in the glass and you can decorate the rim for a little extra character.
Ingredients:
3 ounces apple cider
4 ounces caramel vodka
Caramel sauce and sugar for the rim
Apple slices to garnish
Instructions:
Start by sugaring the rim. Dip the glasses in the caramel sauce – or corn syrup if you don't have any caramel – and dip again into the sugar.
Add the cider and vodka to a cocktail shaker with ice and shake well.
Strain it into your prepared glass and garnish with apple slices. Serve chilled.
If you feel like going all the way and making this drink even prettier, get some gold sugar and mix it with regular to create a white and gold combination for the rim. For a spicier rim, mix ground cinnamon in with the white sugar instead!
Salted Caramel Martini
This cocktail blends a classic drink with a popular flavor – what could go wrong? The recipe calls for a special blend called RumChata, which is a mix of rum, cream, cinnamon, and vanilla. If you can't find a good pre-made mix, it is something you can make on your own, it just means putting more effort into the drink.
Ingredients:
2 ounces RumChata
2 ounces salted caramel vodka
Salt and syrup for the rim
Instructions:
Start by dipping the rim into your caramel sauce and salt.
Drizzle some caramel sauce inside the glass (optional, but adds texture!). Set the glass aside.
Add vodka and RumChata mixture to a cocktail shaker with ice and shake well.
Pour the drink into your prepared glass and enjoy!
Using salted caramel vodka specifically here is important if you want the full sweet and salty experience. If you're learning more towards sweet, you can always use a regular caramel vodka or one that is more lightly salty. The salted rim still gives you a salty touch with each sip. Of course, you can also forgo the salted rim and you've just got yourself a rich caramel martini – and that's fine, too!