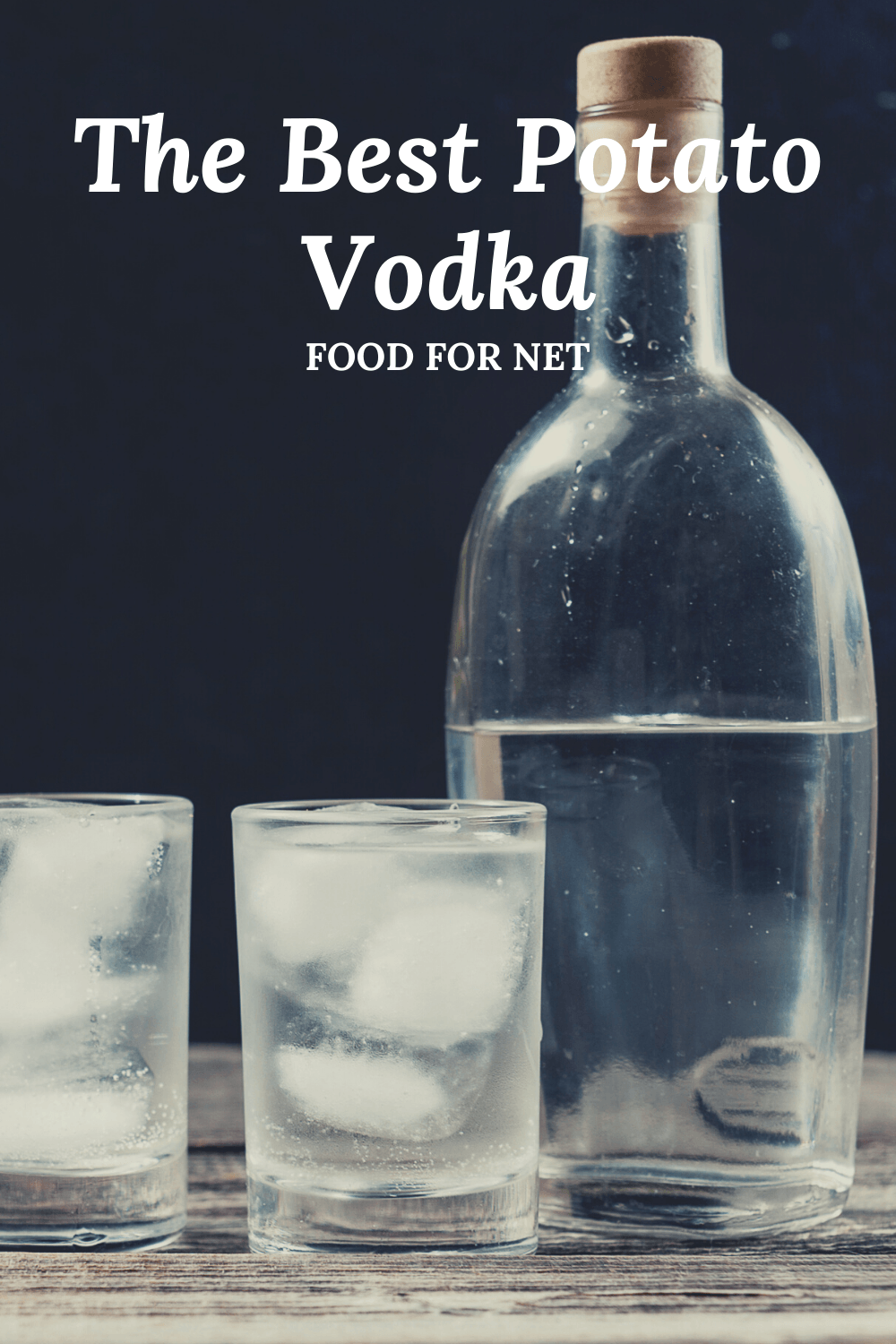 Grain may be the most common way to make vodka, but it's far from the only option. Potatoes are another popular choice, but you can do it with so many things. Less common ingredients include milk whey, grapes, carrots, even beets. Anything with enough sugar and starch will do.
The first potato vodka emerged in the late 18th century when potatoes were a cheaper raw material than grain. The use of potatoes to make vodka became much more popular in the early 19th century and the practice has evolved from there.
Today, it's often more expensive to use potatoes, but many companies continue the practice because of the wonderful and unique taste they impart. While vodka is often meant to be "neutral," potato vodka has a distinct flavor that is often just a little fuller and stronger than its grainy counterparts. They often have a creamier texture, as well. This makes them great for sipping or creating simple mixes, but they may come through a little too strong in a cocktail.
The best potato vodka is made from a large number of potatoes with high starch content. Several brands are touted as the "best," and in the end, it often comes down to preference. Different potato varietals and blends will create different flavors so it's up to you to find your favorite.
While it's still common enough, the reality is that potato vodka isn't typically on the top-ten list of best overall vodkas. Similarly, the best vodka for cocktails like a bloody Mary or a Moscow mule often won't rely on potatoes either. It's a bit of a niche market with a smaller pool of brands making a dedicated potato vodka, so you don't have to look far for a good one.
The Best Potato Vodka
1. Chopin Potato Vodka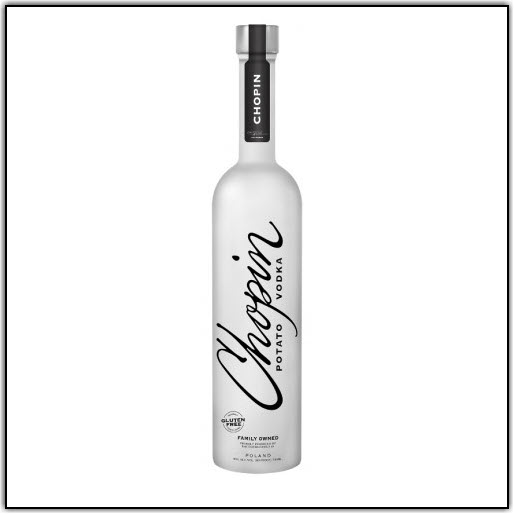 Chopin Potato Vodka is top of mind for most fans of the potato method. Chopin is known by many as the very best in the world of potato vodka. It has a unique flavor and some view the use of potatoes as a superior way to make vodka.
Chopin wants to go against the grain and fight the notion that vodka must be as neutral as possible. They use nothing other than potatoes in the creation of the vodka but they still manage to impart great flavor into the expression. No artificial flavors or any other additives are used.
About seven pounds of potatoes are used to create one liter of the vodka, all of which are sourced locally. Much of the process is done by hand and the vodka is distilled in a copper pot still.
Their efforts have been successful as this expression has won many awards. This includes many silver and gold medals at the San Francisco Wordl Spirits Competition, among others.
It has a creamy profile with vanilla and apples on the nose. It's just as creamy on the palate with a full-bodied, earthy flavor and a crisp, long, clean finish that's so smooth.
2. Karlsson's Gold Potato Vodka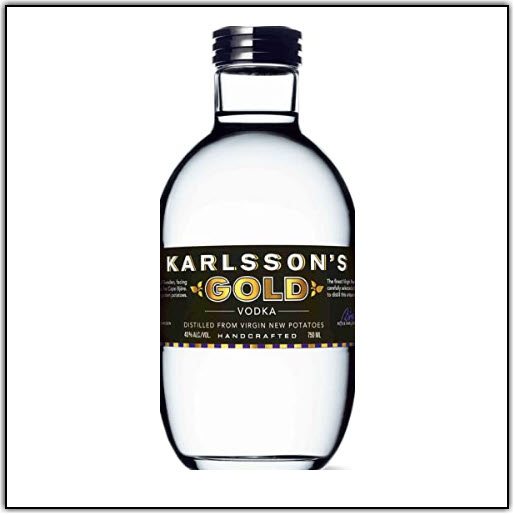 Karlsson's Gold Potato Vodka is a unique blend of seven different potato varieties from Cape Bjare, Sweden. It's handcrafted, unfiltered, and single-distilled to preserve the flavors of the carefully chosen ingredients.
Each varietal is distilled once each and separately through continuous, copper-lined column stills. After, they're blended without charcoal filtration, which would remove elements of flavor that the company wishes to preserve. The result is a vodka that's full, rich, and distinct.
The aroma is light and has sweet notes of vanilla and hot cocoa. This is balanced with further clean, earthy aromas. It's oily and viscous on the mouth with a crisp, clean feel. You'll find dry notes of vanilla and a warm, lingering finish.
3. Luksusowa Potato Vodka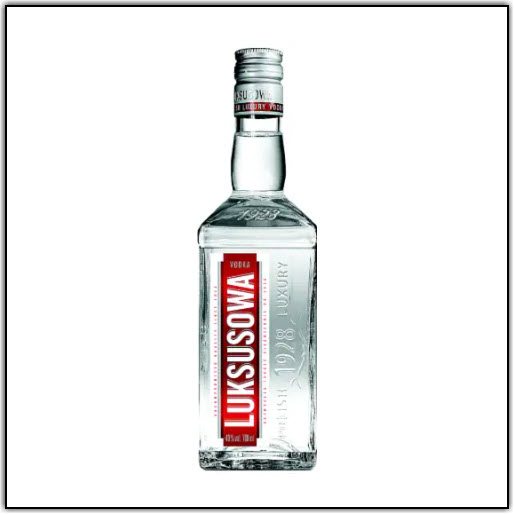 Luksusowa Potato Vodka is made from only the highest-quality, most carefully selected potatoes. They choose only the best to ensure the vodka has a great taste and always retains the unique flavor that only potatoes can offer.
The potatoes are triple distilled and charcoal filtered, creating a smooth flavor and a perfectly clear bottle free from any and all sediment. While the vodka does well in some cocktails, it's also designed with sipping in mind, especially for those that love a clean, smooth flavor. Regardless, it's best when served cold.
The aroma is sweet with no trace of esters or oils. The sweetness is subtle, its aroma is mostly neutral. The palate has a medium body and has a simple, earthy flavor. The finish is sharp and leaves a slight bitterness behind.
Whether you're looking to sip or mix, this is a quality option for those looking for a great taste on a budget.
4. Grand Teton Potato Vodka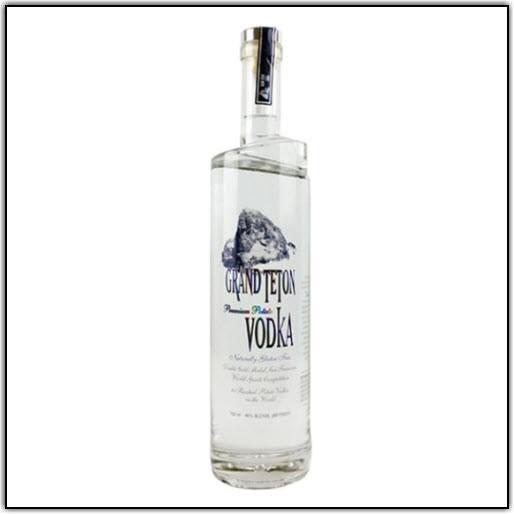 Grand Teton Potato Vodka is fairly new to the scene, being introduced in 2012. It's made from local Idaho potatoes, all grown within 25 miles of the distillery. After distillation, they are freeze filtered six times with garnet crystal and charcoal. Pure Rocky Mountain spring water is used to bottle it at 80 proof.
Grand Teton is a family-owned company and they have a nice collection of quality spirits, also including huckleberry and cherry flavored vodka and a handful of whiskies. Their premium, full-bodied potato vodka received a double gold medal at the San Francisco World Spirits Competition and is seen by many as the best potato vodka on the market.
On the nose, you'll find notes of peanuts, spring rain, coconut, fondant, cupcakes, and candied pears – a sweet but balanced combination. The palate follows with similar notes and a smooth, crisp, silky mouthfeel. You'll also find just a touch of marshmallow fluff. The finish is medium and tingly with a warm, peppery bite and light mineral taste.
5. Woody Creek Distillers Potato Vodka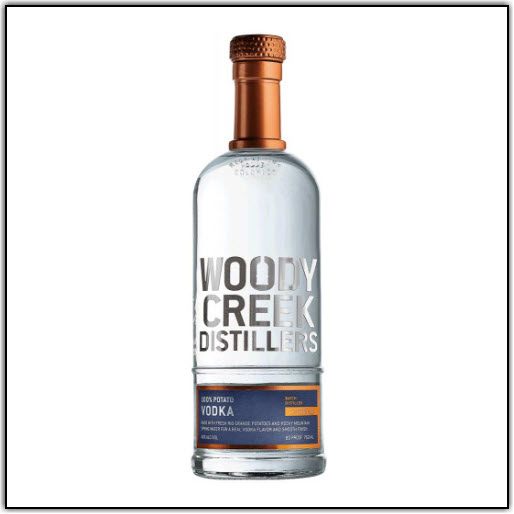 Woody Creek Distillers began in 2012. Nestled in a little town in the heart of the Rocky Mountains, the craft distillery is on a simple mission to create the best craft spirits with the most original and unique flavors they can. They also work hard to protect and preserve the natural resources around them.
Wanting to stay in control of the whole process, they grow their potatoes on the family farm, with some also grown on the farms of immediate neighbors. They harvest the potatoes themselves and subsequently do everything needed to make the best spirits they can. They never use grains or blends from other distillers.
Woody Creek Distillers Potato Vodka is mashed fresh and only distilled once before blending with Rocky Mountain spring water for an 80 proof bottle. It offers a fresh, sweet aroma and a simple palate. It has flavors of real vodka with lightly sweet, buttery notes and no burn. The finish is long and as smooth as the rest of it.
Unique Vodka Ingredients
While potatoes are a fairly common potato ingredient and one that dates back pretty far, it's still much less conventional than the typical grain methods. Using potatoes is also more labor-intensive and these days, it's more expensive. But, it's done because of the flavor. Many people love the flavor.
Potatoes are a widely accepted "alternative" ingredient, but what else is out there? In theory, you can make vodka out of almost anything. As long as you can ferment it into a mash, there's potential.
If you're looking for an even bigger adventure than potato vodka, try some of these interesting, lesser-known alternatives already in circulation.
Apples
A New York brand known simply as Tree Vodka makes a fun, fruity drink from the apples they grow and harvest from their own apple trees, planted at the distillery. Once picked, they extract the juice and distill that into a sweet and delicious spirit.
You'll find apples on the palate, of course, but also a little surprise note of bananas. It's bright and clean without being too sweet and offers a freshness that you won't find in most grain-based vodkas.
Maple Sap
A distillery in Vermont makes a vodka that's sweeter than normal using the sap from a maple tree. The aroma offers sweet caramel and a gentle but distinct maple flavor. It's not so overwhelming that you lose the essence of vodka, but it's sweeter than most.
It's the perfect base for many sweet vodka cocktails, and even more so for anyone with an extra-pronounced sweet tooth.
Honey
Also based in New York, Comb Vodka diverts their passion for honey into a diverse and interesting flavor profile. The vodka is made from orange honey blossom and is produced in small batches. Unlike many others, it's only distilled once and it's left entirely unfiltered.
Though unconventional, the approach is successful in this case. The company says this less-involved process lets more of the honey's flavors shine through. The palate offers lovely notes of apple-laced honey with mild citrus undertones.
Unlike honey itself, this vodka is not intensely sweet, offering herbal notes and a finish that's warm and slightly dry. That said, the honey isn't absent, either. It's a delightful and extremely unique combination that's begging you to try it neat.
Related Content