Unlike the many bright and fruity cocktails out there, the bloody Mary is a hearty, savory drink with a little heat. It's not surprising then that many people look for the best vodka for bloody Marys.
The cocktail is a unique experience with a name to match. The name "bloody Mary" has slightly gruesome connotations on its own which are not made better by its suspected origin. Not only that, but it's usually drunk in the mornings to take the edge off a hangover, or with brunch as a way to ease into a day-drinking session.
Many think it's connected to Queen Mary Tudor who reigned over England in 1934. She earned the nickname Bloody Mary because of her penchant for violently slaughtering people.
However, the validity of this is unconfirmed and often disputed. It's also believed that it was simply named after a friend of the drink's supposed creator – someone named Mary. Regardless, the drink is delicious and versatile. The best vodka for bloody Marys has a full-bodied flavor and a little heat. You want it to balance the drink well while also complementing the savory ingredients.
Even if the story behind the name isn't as dramatic as remembering an old, violent leader, this type of vodka still suits the drink as the flavor is strong and it's red in color.
The name aside, where did the bloody Mary come from? Compared to many cocktails that go back centuries, the bloody Mary is fairly new, seeming to have surfaced around 1920. Many often credit the drink to a bartender by the name of Fernand Petiot who was working a bar in New York in the 1920s.
It's Petiot who is rumored to have named the drink after the late tyrant. However, additional information has surfaced that points to him only "spicing up" an already established combination of tomato juice and vodka.
Further investigation reveals the true origin of this classic combo to be George Jessel, a Hollywood star in the 1920s through the 1950s. It's also said that he gave it the name bloody Mary.
The story here is that he was testing the tomato juice/vodka combination when his friend Mary Brown entered the room. He offered her a taste and she accidentally spilled the red drink on her white dress. She laughed it off, saying "Now you can call me bloody Mary, George!"
This is the most widely accepted version of the story. Whatever the truth may be, the first recorded evidence of the drink comes from a gossip column published in The New York Herald in 1939 which references a new drink sweeping the town. They refer to is as a drink with "half tomato juice, half vodka" and they say it's called a bloody Mary.
While the vodka featured in this list is a fantastic place to begin, you can experiment with other options too. Why not try a vodka of the month club? There are also other cocktails that use hot sauce, which can be fun when you get bored of a bloody Mary.
The Best Vodka For Bloody Marys
1. Tito's Handmade Vodka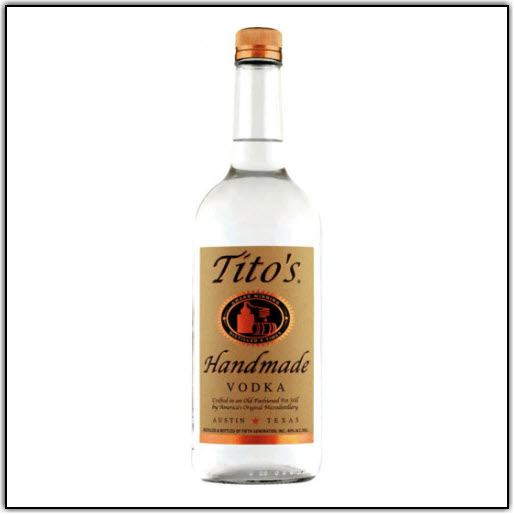 Tito's Handmade Vodka made waves during its first appearance at the San Francisco Spirits Competition, taking home a unanimous double gold medal and the ultimate title – best in its class for the entire competition.
The vodka is produced in Austin, Texas at a small distillery known for being the very first "micro-distillery." It's made from yellow corn instead of the more traditional potatoes or wheat. The corn gives it a uniquely sweet aftertaste you won't find in many other vodkas. It's distilled six times to create an ultra-premium vodka with a super creamy mouthfeel.
The aroma is clean and full of corn and spice. The palate offers a strong combination of sweet and spicy with notes of corn. The finish lingers with spice and nuttiness. The spicy characteristics of this special vodka are what makes it so ideal for a spicy, savory bloody Mary.
2. Reyka Vodka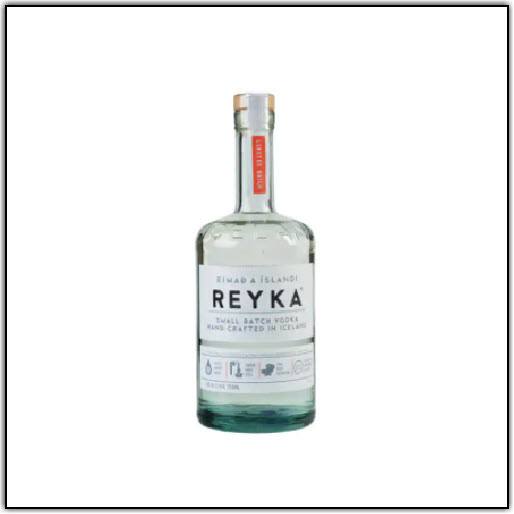 Filtered over lava rocks in Iceland, you can't get much smoother than Reyka vodka, made with some of the purest glacial water available. It's also known as the world's very first "green" vodka for its use of glacial water as well as sustainable energy that comes from geothermal heat.
This vodka is a rather exclusive expression as it comes from Iceland's only vodka distillery and it's made in very small batches. Each distillation lasts approximately six hours and yields only 255 cases. Compared to average, this is quite small. They do this to ensure only top-quality premium vodka is produced.
The nose offers a strong sense of vanilla with subtle spicy undertones and a note of stone dust and creme soda. The palate gives you a nice grainy flavor with mild sweetness. It has a slightly oily feel on the tongue and it finishes sweet, dry, and long.
3. Industry Standard Vodka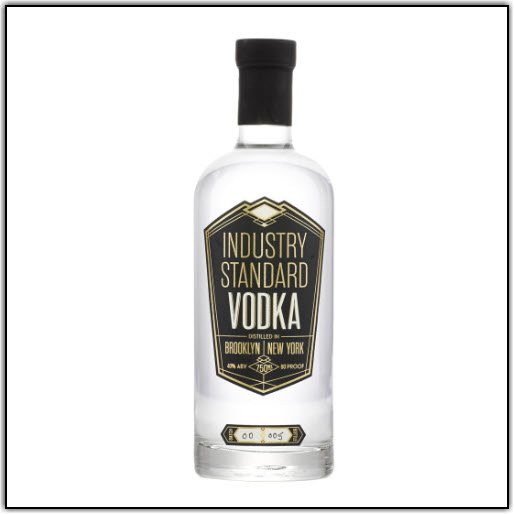 Many bartenders say that this small-batch effort from New York City is the best for making a nice, smooth bloody Mary. Made with beet sugar instead of the more traditional recipe of grains and starches, it has a subtle but lovely vanilla flavor. Beets aren't the only unique thing about Industry Standard Vodka, though.
The company is run by five men who share an incredible passion for craft distillation creating the best spirits possible. This passion drove them to build their own facility, from scratch, themselves. The infrastructure they needed to not only ensure their exceptionally high standards are followed and to properly experiment just didn't exist, so they made it.
What they've created gives them the utmost control over the process and subsequently, the final product. They chose beet sugar over grains because beet sugar doesn't require any filtration and doesn't produce any solid waste.
After distilling the vodka in their steam-powered still, they run it through a high separation distillation column. This allows them to separate the vodka into 40 unique chemical components, and remove individual ones as they wish.
This unconventional but brilliant extra step gives them ultimate control over the result and allows them to create something that's not only high-quality but entirely unique.
The aroma is simple and sweet with notes of vanilla and a hint of peppercorn. The palate is more complex with floral notes opening followed by a smooth, warming flavor with no burn. The finish is fruity with more notes of vanilla and spice.
4. Absolut Peppar Vodka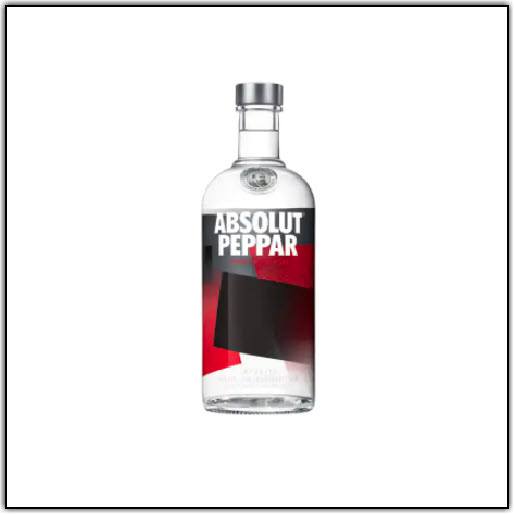 This peppery vodka was the very first flavored vodka by Absolut, put out in 1986 with a specific focus on bloody Marys. The drink caters to those who want to make a perfect bloody Mary fast, taking care of the pepper flavor for you.
Other vodkas are suited to a bloody Mary for their peppery overtones, but Absolut Peppar was literally made for this role. The pepper is strong enough to replace the ingredient itself. This has made easier the lives of bartenders and amateurs alike.
That said, they've done a good job balancing the flavor profile as the vodka isn't too much to handle on its own, either. Hot and spicy for sure but still an enjoyable drink. The aroma is mostly unsurprising, with notes of Jalapeno, chile pepper, black pepper, and paprika with a hint of bacon and green olives.
The palate offers much of the same with notes of Jalapeno, smoked paprika, chile pepper, green olives, and bacon with the addition of charred wood. The finish is long and remains hot and spicy.
5. Chopin Potato Vodka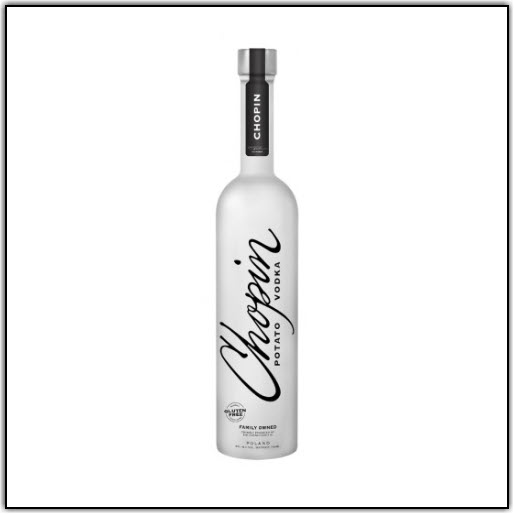 Potato vodka in general is a good choice for bloody Marys as it has a fuller body than wheat vodka and an earthy flavor profile that suits a savory drink perfectly. Chopin Potato Vodka is your best bet as it's won more awards than any other potato vodka anywhere in the world.
Chopin quadruple distills their potato vodka with premium potatoes. All ingredients are locally sourced and hand-picked to ensure only the best are used. This distillery is known for creating some of the best single-ingredient vodkas with potato vodka being their most popular.
They believe that with the right ingredients and process, they can create a strong flavor that shines. This goes against the consensus that vodka must be as neutral as possible.
Because they are using only one ingredient, it takes a whole seven pounds of potatoes to create one liter of vodka. The result is a lovely, full-bodied, creamy expression with a silky smooth taste perfect for sipping neat or adding to your favorite mixed drink.
The aroma is sweet with notes of green apple and vanilla. The creamy, earthy palate offers a crisp, clean flavor that offers notes of nuts, spice, and black pepper followed by a long, smooth finish.
How to Make the Perfect Bloody Mary

A bloody Mary has a longer list of ingredients than many cocktails which means it's pretty susceptible to changes and interpretations. The original recipe called for only vodka and tomato juice, with some spice being added later.
The recipe has been altered a little over the years and today, most make it with the following base ingredients:
Vodka
Tomato juice
Lemon juice
Hot sauce or tabasco
Worcestershire sauce
Salt
Pepper
Common garnishes/additives include celery, lemon, shrimp, and sometimes bacon. Some may also include ingredients like horseradish, celery salt, or cream sherry, to name a few.
Once you've decided on your ingredients, the process is as follows:
Combine Worcestershire sauce, lemon juice, and tomato juice in a glass.
Add salt and pepper and mix with a spoon.
Add a handful of ice cubes.
Add the vodka followed by a few drops of tabasco sauce.
Mix gently until all ingredients are combined.
Add garnish.
Many sweet and fruity cocktails are meant for evening consumption, either with dinner or after. The bloody Mary, on the other hand, is often had in the afternoon, with lunch or sometimes as an appetizer.
Related Content