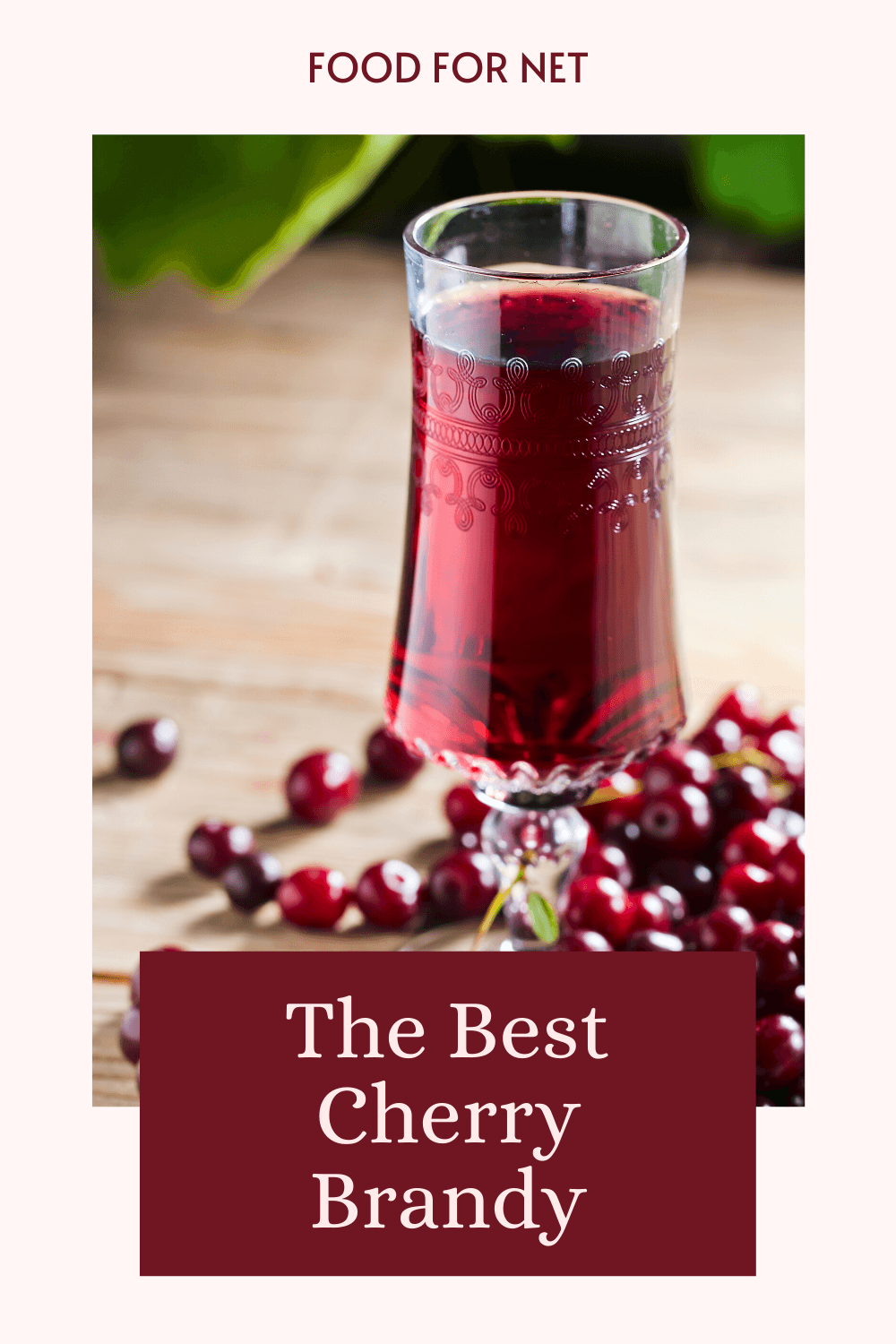 Cherry brandy is the most popular branch of cherry liqueurs, as brandy itself is already fruit-based and often sweet. Making brandy with cherries or adding their delicious natural essence makes for a unique and delectable dessert drink. Drink it neat, serve it chilled, pour it over ice cream, or bake it into your sweet creations – the best cherry brandy is versatile like this and gives you many ways to enjoy it.
Maraschino cherries are a popular choice for these spirits, though some choose to use other varieties, including the slightly bitter and tarter wild cherries. Some choose to focus on cherries alone and produce a sweet and refreshing profile, while many others choose to add spices. Popular choices include cinnamon and cloves, which add depth and texture to the palate.
One final touch that many also add is the crushing of the cherry kernels. For whatever reason, this adds a touch of almond to the finished product. This may be noticed on the nose, the palate, or both. You may not expect it, but it turns out that almonds and cherries go quite well together.
Whether you're after a well-priced bottle to keep stocked at all times or a premium, luxurious treat with the purest cherry flavor you've ever experienced, we've got you covered.
The Best Cherry Brandy
1. DeKuyper Cherry Brandy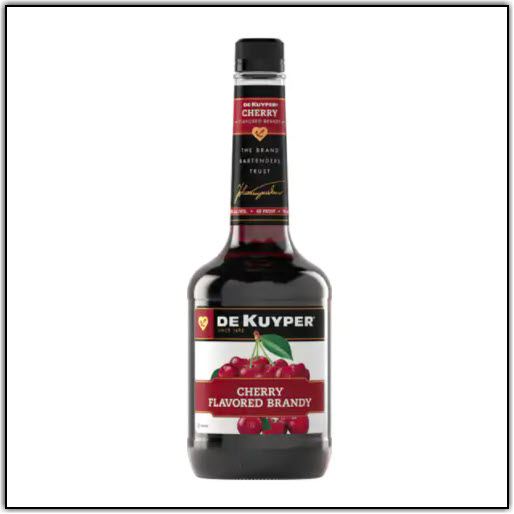 DeKuyper Cherry Brandy is a bold and versatile spirit with intense flavors and many uses. It's made with premium kirsch and maraschino cherry extract, bringing the flavor of sweet, ripe cherries to everything it's used in.
It's an amazing addition to many fruity cocktails. It's easily enjoyed on the rocks too or even at room temperature. Pair it with desserts like mousse or chocolate cake for a lovely after-dinner experience, or add it right to them for a deep, rich burst of authentic cherry flavor.
In the glass, this spirit is a bright and blazing red. On the nose, you'll find intense notes of marzipan and chocolate, followed by sweet, ripe cherries and warming almonds on the palate. They've also added spices like cloves and cinnamon for extra depth, and the cherry kernels are crushed for enhanced flavors of almond.
2. Bols Cherry Brandy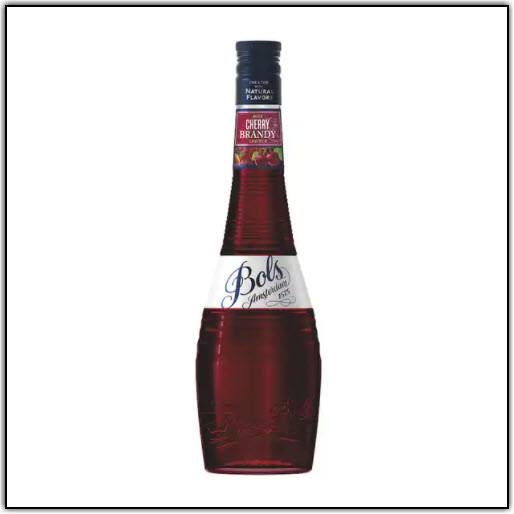 Bols has a good reputation for creating authentic, high-quality spirits with rich and tantalizing flavors. Their Cherry Brandy is an amazing addition to their collection with its beautiful red color and strong, unforgettable profile.
The recipe for this spirit is based on an old European tradition but has been refined to appeal to even the most modern and sophisticated palate. It's a sweet and refreshing addition to any mixer or cocktail but also delicious and inviting on its own. As with any bottle of Bol's spirits, it's priced reasonably for its premium quality, meaning it's an easy one to keep stocked in your home bar and have on hand for sweet summer drinks or after-dinner delights.
The nose is as complex as the palate with notes of amaretto, marzipan, almond, and of course fresh cherries and cherry stones. The palate is rich with marzipan, cherry jam, and a hint of almond with a selection of herbs adding depth.
3. Jacquin's Cherry Brandy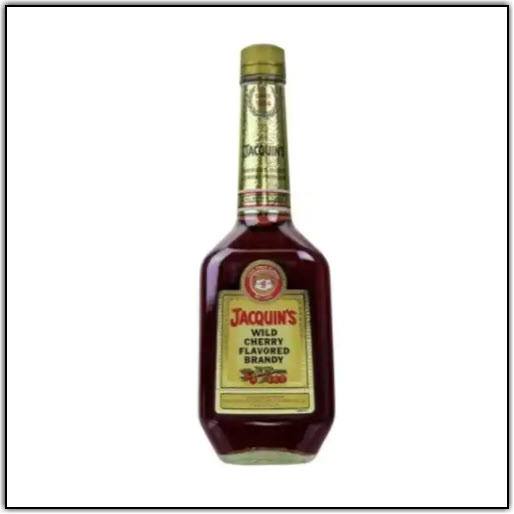 Jacquin's is one of the oldest producers of cordials in America. Now operated by the family's third generation, they continue to craft a world-class collection of liqueurs, brandies, rum, gin, other spirits, and ready-made cocktails for those who love a strong and unique burst of flavor.
Jacquin's Cherry Brandy is the perfect addition to your next dinner party – no matter how casual or upscale it is. It's a premium brandy at an affordable price, made for sipping neat, enjoying on the rocks, or adding to a series of cocktails. It pairs well with dessert or can be sipped in place of dessert once dinner is finished. If you want to get a little craftier, bake it right into your dessert recipes!
The nose is ripe, fruity, and rich with sweet cherry aromas. The palate is rich, warming, and full-bodied with a smooth entry and strong notes of fresh, tart cherries. The finish is sweet, simple, and long.
4. Arrow Wild Cherry Brandy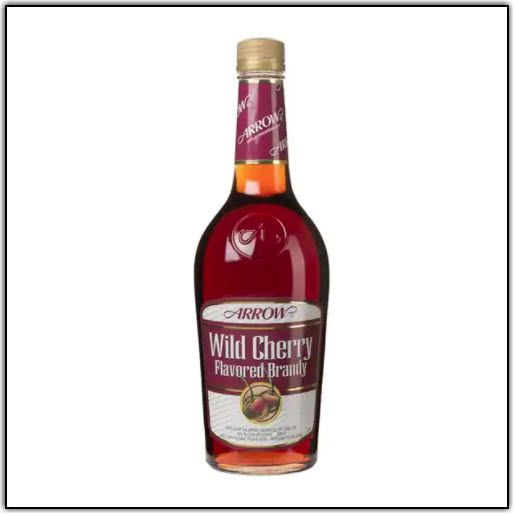 Arrow Wild Cherry Brandy is part of a long tradition of delicious cordials and spirits that dates back to the early twentieth century. Arrow is among the best-selling lines of cordials in the United States. They use secret family recipes that originated in Europe to create their impressive collection of flavored schnapps, brandies, smackers, as well as vodka, rum, liqueurs, and even creams.
The spirit uses natural fruit flavoring and the wild cherries were a good choice. Wild cherries aren't quite as sweet as your traditional farmed cherries as they contain less sugar. They offer a tart, slightly bitter undertone. This is the perfect balance for a cherry brandy as it gives you an array of flavors to enjoy and creates a cocktail ingredient that won't overwhelm the drink in any way. The tartness balances out any overload of sweetness while its own subtly sweet notes offer a delicious cherry flavor.
5. Trimbach Kirsch Cherry Brandy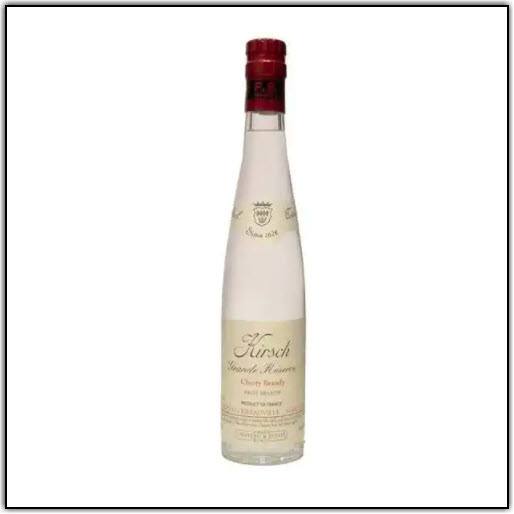 Trimbach Kirsch Cherry Brandy is a high-end option when you want to splurge on some of the best, freshest, purest cherry flavors you've ever tasted. This spirit is absolutely delicious when served chilled and it performs exceptionally well in any premium cocktail. It's also commonly served directly over ice cream or added to other sweet desserts to enhance the cherry flavor.
It comes from the hard-working Trimbach family, whose business was recently joined by the family's 13th generation! The family-owned company is known for producing quality wines and other spirits with pure, well-structured, balanced, and elegant fruity flavors.
Their beautiful cherry brandy is no exception, starting off with delicate, clear, and fresh aromas of cherries and an undertone filled with subtle baking spices. The palate is crisp, clean, and rich with pure, fruity cherry flavors and a delightfully long, smooth, and sweet finish. Pull this one out for your fanciest dinner party or serve it in your most advanced and premium cocktail creations.
Cherry Brandy Cocktails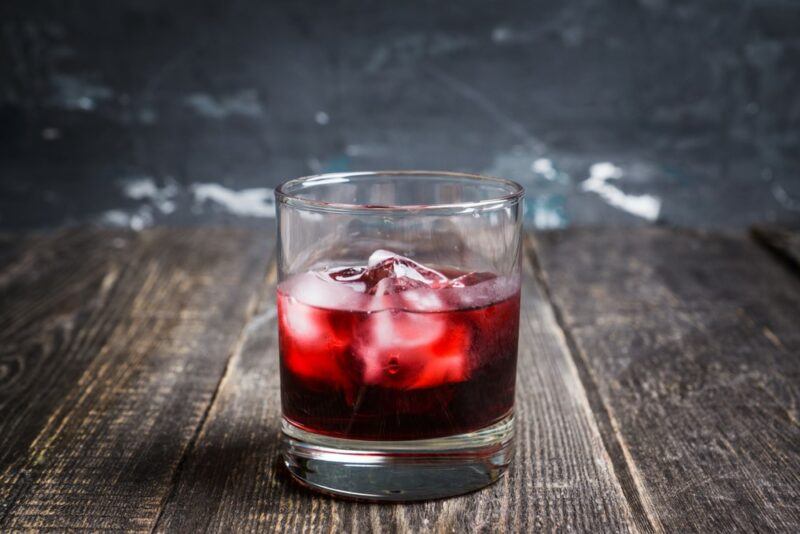 Cherries on their own have a strong, potent flavor so it's no surprise that a good cherry brandy is the same. Once you find an expression that balances the sweetness and tartness of cherries well, the world of possible cocktails opens right up, as do dessert options. If you've never used cherry brandy before, start with some of the below recipes to give you an idea of how they work!
Cherry Fizz
Though simple, this punchy cocktail offers a refreshing burst of flavor that's perfect for any summer afternoon or a cool-down by the pool. The best part about this one, too, is that you can adjust the ingredients to achieve whatever flavor balance you want!
Ingredients:
2 ounces cherry brandy
½ ounce fresh lemon juice
Club soda
Instructions:
Fill a cocktail shaker with ice, cherry brandy, and lemon juice.
Shake well until nice and chilled.
Add two ice cubes to a highball glass and strain the mixture into it.
Top with club soda and stir.
Garnish with a cherry if desired.
For a stronger cocktail, add more brandy! For an even tarter and citrus-forward drink, add more lemon juice. For a lighter, more diluted drink overall, increase the soda water. The options for these three easy ingredients are plentiful and lots of fun.
Cherry Martini
You can make a martini out of just about anything, and this cherry rendition is perfect for those who love all things sweet and dry.
Ingredients:
1 ½ ounce dry gin
⅔ ounce cherry brandy
½ ounce extra dry vermouth
2 dashes of angostura bitters
To make this delightfully dry drink, simply stir all ingredients with ice and then strain into a chilled glass. Garnish with a maraschino cherry and/or a twist of lemon.
The sweet, tart cherries are balanced well by the dry gin while the botanicals add depth to the flavor. The vermouth adds yet more dryness without taking away from the flavor – it's the ultimate drink for those who love a super dry martini but want to mix up the flavors a bit!
Landing Gear
Created in 2019 by British bartender Jason Clapham, this is a complex, booze-filled drink that goes down easy but packs a real punch.
Ingredients:
1 ounce cognac
1 ounce orange liqueur
½ ounce extra dry vermouth
½ ounce maraschino liqueur
½ shot cherry brandy
The process here is simple – stir all ingredients with some ice and then strain into a chilled coupe glass.
It may seem like an unlikely combination, but these flavors work well together. The orange and cherry combine beautifully with the cognac and the dry vermouth adds the perfect balance to all the sweet flavors swirling around. It's a fantastic dessert drink.