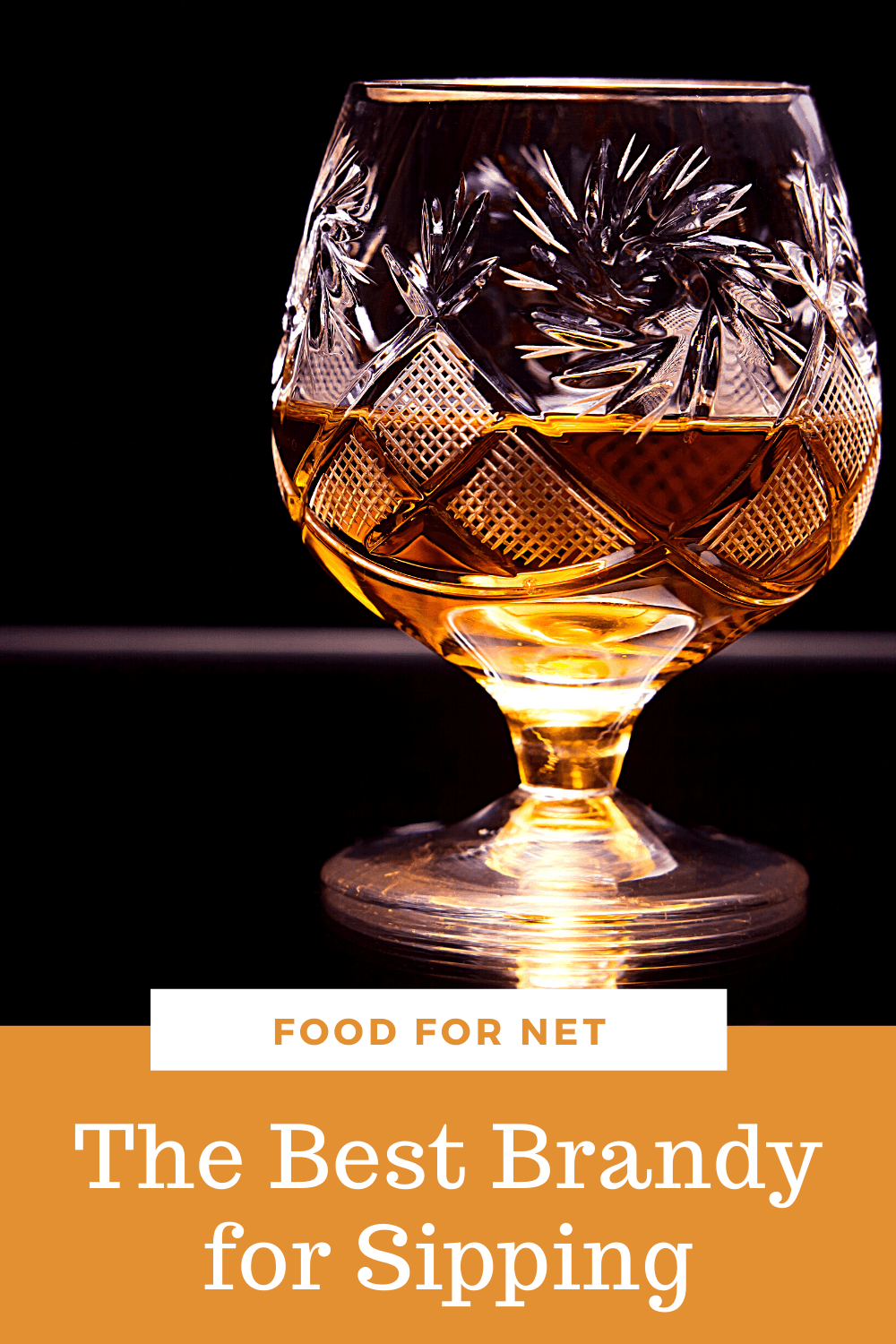 Made from distilled wine, brandy is a unique spirit with a wide array of amazing flavors. Like whiskey, it's often aged in barrels, meaning there's plenty of potential for different flavor profiles. It makes an amazing addition to many cocktails and is even the base of a few.
Some brandies, though, are made for much more than a cocktail. Though often expensive, if you can get your hands on a premium, well-made, well-aged brandy, you won't want to throw it in a cocktail – at least not all of it! While a super premium cocktail may be a fun one-time experience, save some of the brandy for sipping.
Done correctly, sipping a quality brandy is an amazing experience. Like any spirit, not all products are suited to sipping, and that's okay. We need some that perform well on their own, and we need some cheap brandy for cocktails that won't break the bank. But to experience the best sipping brandy is something everyone should aim for at least once.
The Best Sipping Brandy
1. E&J XO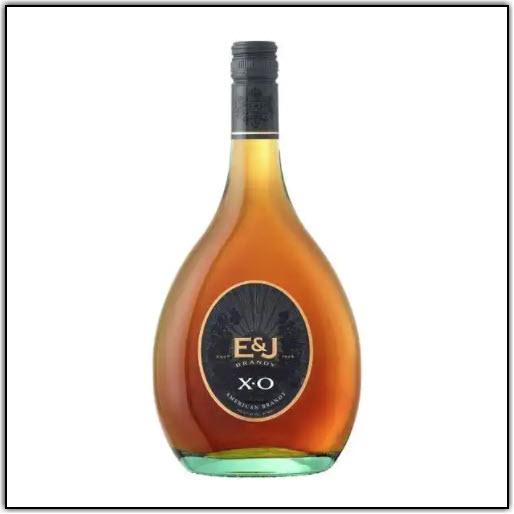 E&J XO is part of a collection of brandies from E&J that are all well-loved for their quality and flavor. XO means that the brandy was aged for at least six years, often giving expressions with this label more depth and complexity than their younger counterparts.
This brandy earned a double gold medal at the 2018 San Diego Spirits Competition and was given 91 points at the 2019 Ultimate Spirits Challenge, where it was a finalist. They also recognized it for having great value – which it certainly does. As XO brandies go, this one is quite affordable, making the sipping experience available to many.
It's barrel-aged for great flavor and charcoal-filtered for amazing smoothness. On the nose, you'll find strong notes of vanilla that follow onto the palate, where you'll find a great balance of sweet and toasted flavors. In addition to the vanilla are brown sugar and creamy toffee with a luxurious, velvety mouthfeel.
This expression is the perfect example of why E&J has become one of the most decorated producers of brandy in America.
2. Lustau Brandy Solera Gran Reserva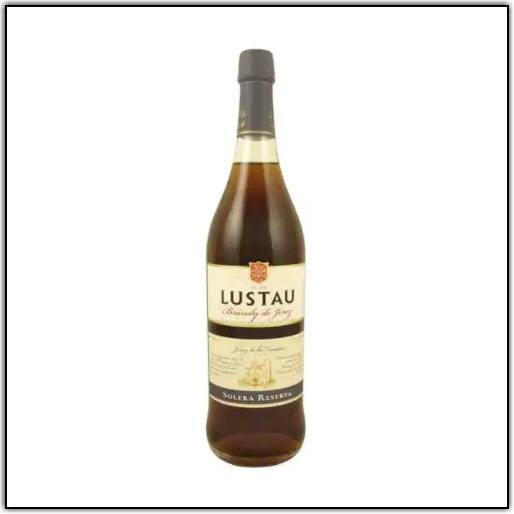 Lustau Brandy Solera Gran Reserva is a dry brandy that's aged for a solid ten years, longer than required for even XO brandies, and much longer than most brandies in general. It's aged in American oak barrels that were used to age sherry for many many years before. The well-used barrels and long aging time gives this expression a deep and beautiful profile.
The aroma is reminiscent of whiskey that's been aged in sherry casks but much sweeter. You'll find aromas of figs, raisins, milk chocolate, walnuts, roasted coffee, caramel, and vanilla syrup. Molasses and crushed almonds come out in the background with a hint of wood and spice.
The palate is also quite sweet with plenty of dried fruits like figs and dates. There are notes of caramel, rum, raisins, and candy apples with spice and hazelnut on the long, sweet finish. If you're already a fan of whiskey and you've got a sweet tooth, this may just be your perfect brandy.
3. Remy Martin 1738 Accord Royal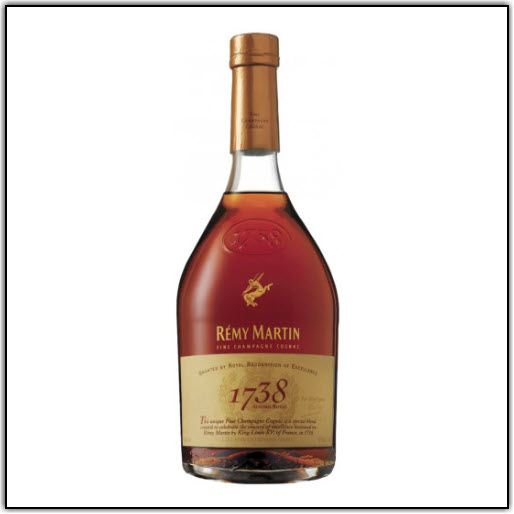 Founded in 1724, Remy Martin has had plenty of time to become experts at crafting brandy, and become experts they did. Remy Martin is known around the world for producing some of the best brandy around. Their 1738 Accord Royal expression is an intermediate brandy, falling right between their VSOP and XO. It's named to honor the Acord Royal that was granted them by King Louis XV in 1738, allowing them to use his land to plant vines.
Remy Martin is known for its complexity and wide array of rich flavors, and this brandy follows suit, featuring an impressive 240 Eaux-de-vie.
The aroma offers strong notes of fig marmalade and plums with equally strong notes of oak, toffee, and toasted bread. The palate follows with a mellow profile of baking spices, dark chocolate, and butterscotch. The finish comes in with a burst of nuttiness and a soft, creamy aftertaste. The nuttiness comes from the toasted French oak casks that are used for aging this exquisite spirit.
4. Hine Antique XO Cognac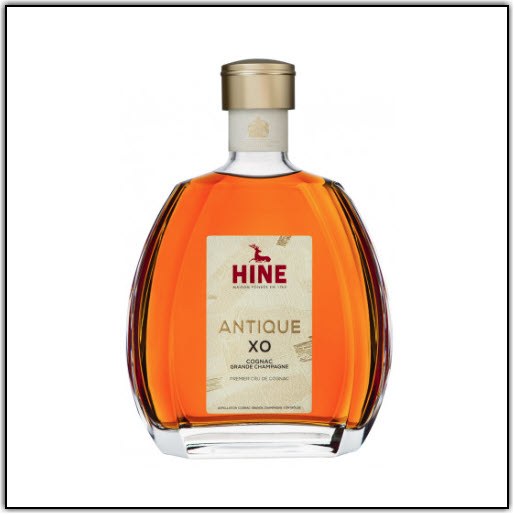 Hine is a smaller cognac house, producing much less than the major houses. They prefer this, though, as it allows them to focus on quality over quantity. Hine was founded in 1817 and has remained in the same family ever since.
The 297-acre estate is located on the banks of River Charente which faces South. This offers many benefits in terms of making cognac as it offers the grapes maximum exposure to heat and sunshine. The soils are also very chalky which gives their cognac its signature finesse.
Hine Antique XO Cognac is a blend of 40 Eaux-de-vie all of which are produced from Grande Champagne grapes. This expression is an amazing example of what can happen when fruit and oak are perfectly blended.
The aroma is rich with sweet, oaky notes and a touch of vanilla, fruit, and caramel. The palate is deep, complex, and layered. On the front, you'll find ripe hazelnut, mild spice, and quince. Mid-palate offers blonde tobacco and fig tarts. The finish is bright and lively with notes of cheddar cheese, roasted pineapple, and orange chocolate that linger for quite some time.
5. Hennessy XO Cognac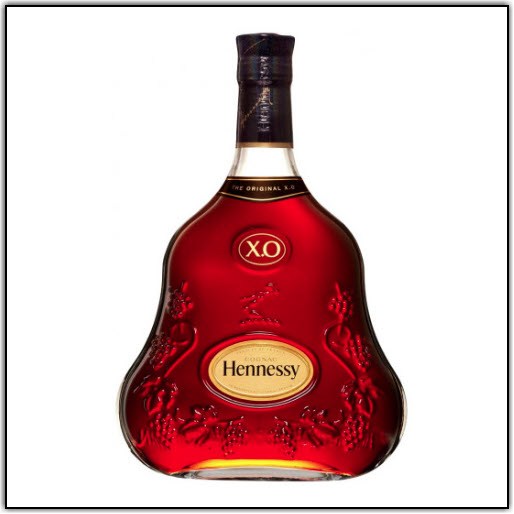 Hennessy XO dates back to 1870 when Maurice Hennessy himself created it for his private circle of friends. It was the first cognac to be labeled with the "extra old" marker and it contains 100 Eaux-de-vie. It's such a classic that the 2019 Oscars showed a short film about the iconic drink.
The process is long and arduous when it comes to their premium XO. The team spends time each day either accepting or rejecting Eaux-de-vies and once in the barrels, the cognac is sampled each year to ensure the quality and taste are on track. This process is overseen by eighth-generation Master Blender Renaud Fillioux de Gironde who took over from his uncle.
It may not be an easy expression to create, but the results are downright indulgent. The aroma is rich and spicy with notes of cinnamon and black pepper. The palate is smooth and complex, offering dark chocolate, cocoa butter, prunes, and spice. The finish is warm and long with a combination of vanilla, dark fruit, and spice.
The Best Way to Sip Brandy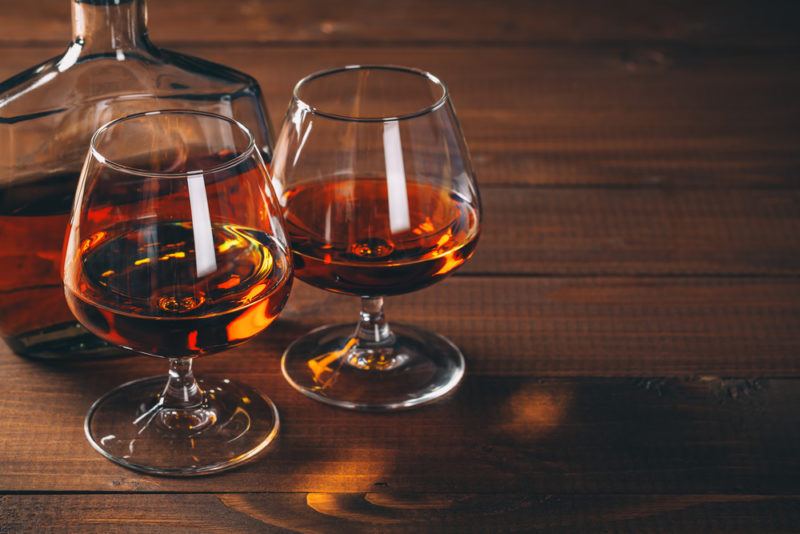 There are many ways to enjoy a good brandy with sipping being an obvious one. You can just throw it in any old glass and start drinking, but your experience may be lacking. There is an art to sipping your new bottle of premium brandy and it doesn't take long to learn.
Follow these tips to get the absolute most out of your sipping brandy:
Get the Right Glass
The aroma is just as important as the taste with most brandies which is why a proper brandy snifter glass comes in handy. The glass is shaped in such a way that it brings the aromas to your nose and delivers the brandy to the right part of your tongue with each sip.
Keep it at Room Temperature
Your instinct may be to cool the brandy before drinking it but it's actually most aromatic and flavorful when consumed at room temperature. If it's too warm or cold to begin with, leave it on your counter for about an hour. You can also warm the brandy once it's in the glass by placing your hands around the bottom of the glass.
Start by Sniffing
Don't rush through this part because it's every bit as enjoyable as the drinking. To get the best of the aroma, hold the glass at chest height and sniff from above the glass. This gives you the scent of the brandy without the tinge of any alcohol fumes. Enjoy this for a moment before moving it closer to your nose for a new set of aromas.
Sip Slowly
Once you've got an idea of the aromas, start sipping, but once again – don't rush! Take small sips and don't swallow right away. Let the brandy roll around on your tongue to experience the full range of the flavor profile. See if you can name any specific flavor notes before swallowing!
Using a Candle
Some take the experience a step further and warm the brandy with a candle. This is absolutely not necessary, but it adds a bit of flair and ambiance to the experience. There are even sets available that come with a candle and a snifter together.
While it looks cool and may be a little fun, it's pretty easy to warm the brandy too much this way, bringing out the harsher alcohol notes you don't want. If you want to do it this way, practice warming the brandy with your hands first to get an idea of how long it takes and what temperature you like it at!
Related Content