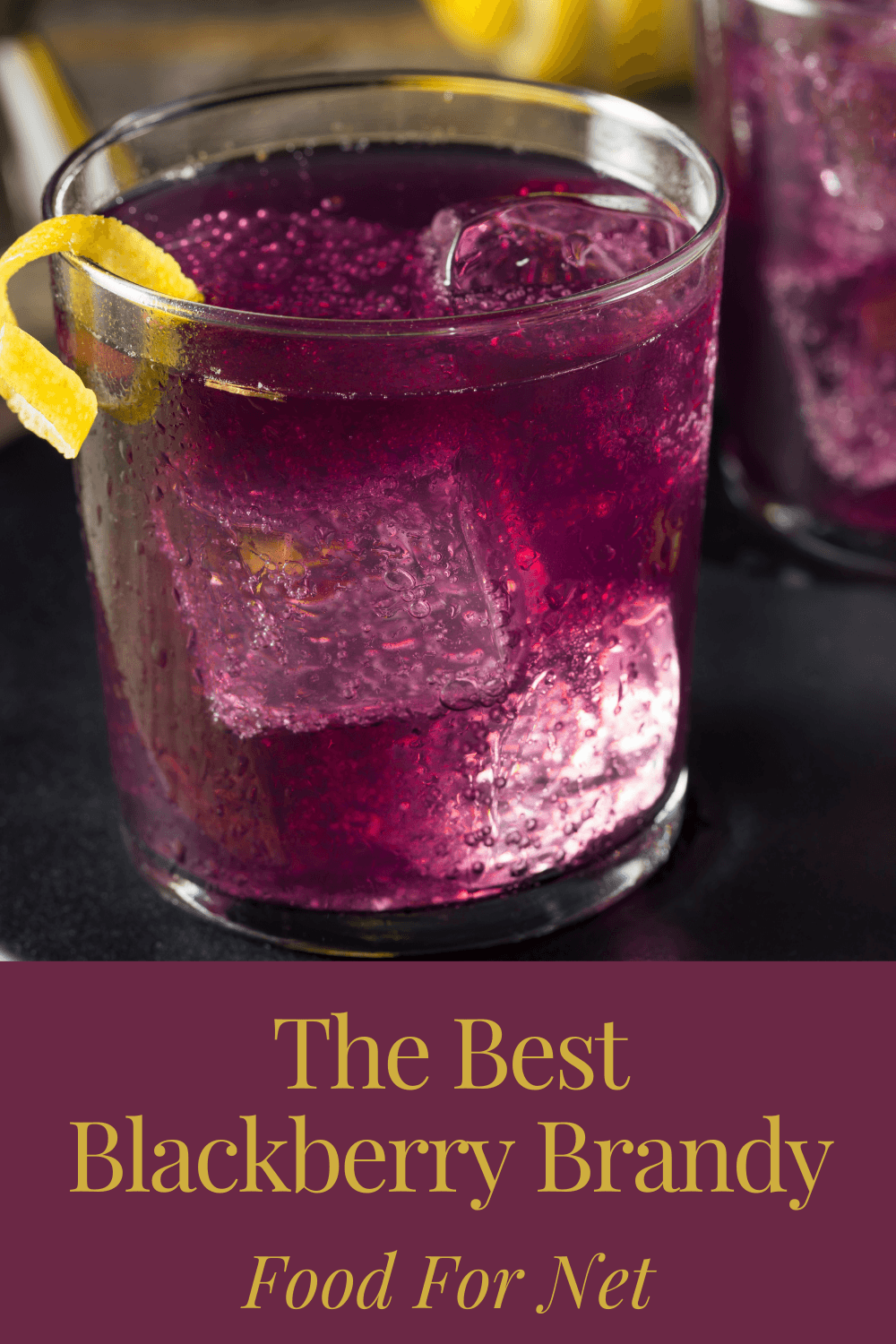 In its original form, brandy was invented as a way to preserve wine. The name brandy comes from a Dutch word that literally means "burnt wine." Dutch traders distilled wine in the 17th century to preserve it on long trips and during transport. It's generally made from grapes, but it's possible to use other fruits instead. This became a more popular practice as brandy itself became more popular.
Blackberry brandy in particular is a popular flavor and is often used in desserts, sauce, and sweet, berry-filled cocktails. But, tasting great is not the only benefit. Alcohol, in general, has been used for medicinal purposes throughout history, so it's only fitting that there are still health benefits to be reaped today.
The best blackberry brandy is one that's made with real blackberries and not a flavored syrup. If this is the case, the blackberries add some nutrition to the drink.
First is the antioxidant content. Berries tend to have lots of antioxidants and blackberries are no exception. A 30ml serving of blackberry brandy also contains about 90mg of vitamin C. Blackberries are also heart-healthy and an occasional glass of the brandy may offer support to your cardiovascular system.
It's fairly common knowledge that consuming wine in moderation may be healthy, and as a cousin to wine, brandy is no different. Made with real, fresh berries, the benefits are no doubt increased. That said, this is only true when consumed in moderation. As with any alcohol, always drink responsibly and you'll be better able to enjoy every aspect of blackberry brandy!
The Best Blackberry Brandy
1. Hiram Walker Blackberry Brandy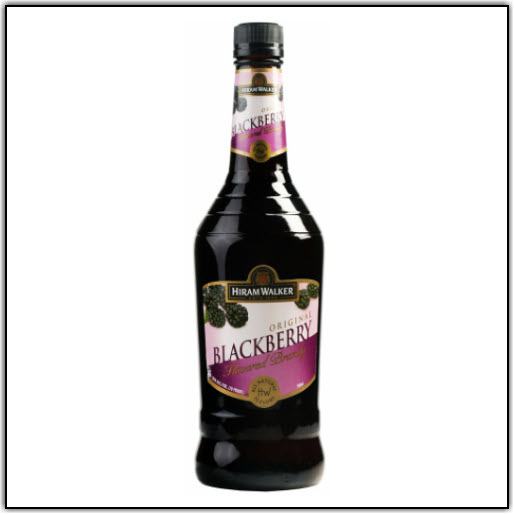 For many, Hiram Walker Blackberry Brandy is the go-to when they want that blackberry flavor. It's a necessity for many fun berry-themed cocktails and sometimes, you just need the best. Hiram Walker has a long history, founding Canadian Club in 1858. Though it was a Canadian company, Hiram Walker originally operated out of Detroit. When prohibition was imminent, however, they quickly relocated to Ontario. Today, it's one of the largest distilleries in North America and is a true grain-to-glass operation.
Their blackberry brandy is made by blending perfectly ripe blackberries with the finest brandy. This creates a warm, delightfully fruity palate with rich, deep flavors that makes for a wonderful addition to many bright, fruit-based cocktails. The use of real berries gives it an edge over many berry-flavored spirits as it has a more authentic feel and the sweetness isn't overwhelming or artificial.
2. LeRoux Blackberry Brandy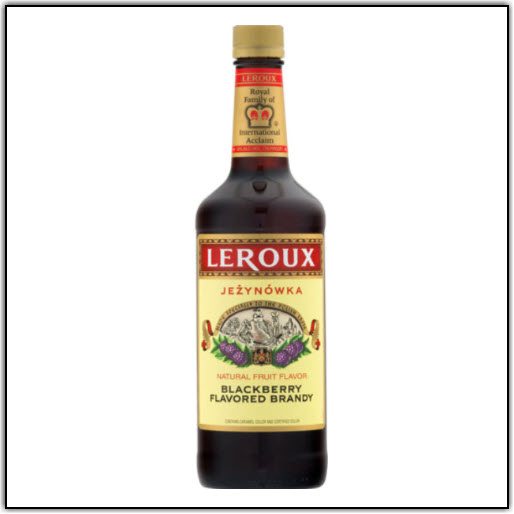 Not only is LeRoux Blackberry Brandy a little higher in alcohol content than most flavored brandies, but it's also a little more complex. Premium blackberries are blended with premium brandy to create this deep, delicious spirit.
Hailing from Poland, it has the flavors for a layered and flavorful brandy and it's the best choice if you're hoping to get the party started with your fruity cocktails. The slightly elevated alcohol content means it'll work that much faster, making it the best choice in many circumstances.
On the nose, you have a medley of floral notes, almost reminiscent of a flower bouquet. The palate follows with a rush of fresh fruit and baking spice in the background.
3. Phillips Blackberry Brandy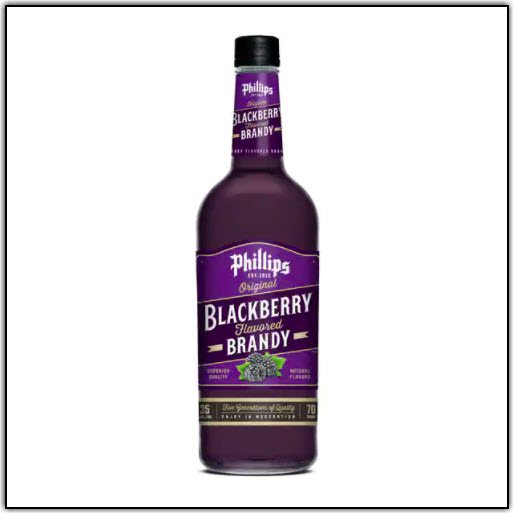 The Phillips family company began in 1912 as a wholesaler of newspapers, candy, and magazines. After two great years, they expanded into other areas and other products. By 1933, prohibition was ending and the company became the exclusive distributor of Hiram Walker and Schenley, two of the biggest distillers at the time.
Over the years the company comes to represent and distribute many other distilleries, eventually dabbling in their own creations. The company is passed down through the family, where it remains today. They're currently involved with the marketing and distribution of a wide range of brands while they simultaneously focus on their own spirits, one of which is a delicious blackberry brandy.
They use their own standard brandy as the base and blend it with quality blackberries from Oregon. The result is a balanced spirit with deep, rich, fresh flavors of strong blackberries. The mouthfeel is smooth and the aroma is just as sweet as the taste.
4. Mohawk Blackberry Brandy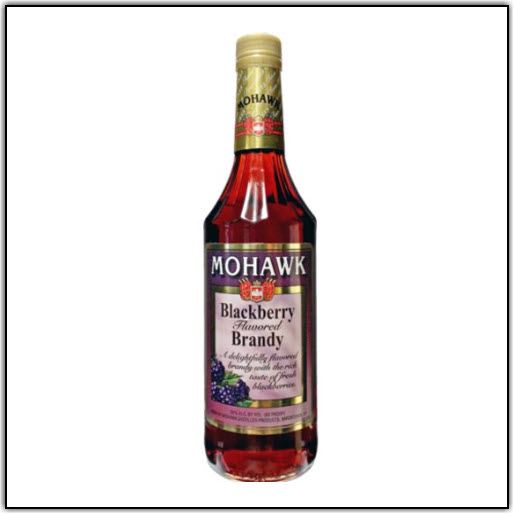 Mohawk Blackberry Brandy is one of many flavored brandies from Mohawk, all of which are made with the same care and level of attention to detail. Mohawk uses fermented fruit juice and premium brandy in their creations. Blended together, they age in oak barrels for a time which only adds to the depth and richness of the flavors.
Mohawk sources only the highest quality blackberries to make the required fermentation and you can taste the sweet ripeness on each sip. The complexity given by the oak makes for a layered, complex flavor that works well to perfectly balance any sweet, fruity cocktail. This is great for anyone who prefers to tone down any sweetness and to ensure the flavor remains authentic and not sickly-sweet.
In addition to cocktails, it's a lovely brandy to sip neat or slightly warmed. The blackberry flavor lends itself nicely to a warmer drink. It may seem unconventional but it's one of many ways you can enjoy this unique and enticing blackberry brandy.
5. Bols Blackberry Brandy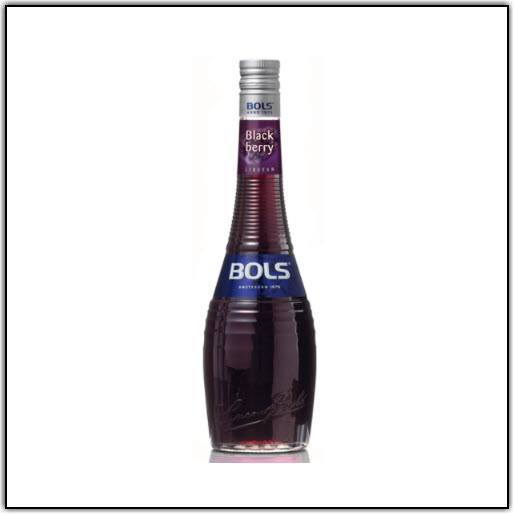 Bols Blackberry Brandy stands out for its incredible smoothness, strong brandy base, and higher proof than many others of its kind. Not wanting to overdo the sweetness, Bols offers a spirit that's heavy on their tasty brandy with sweet, gentle, delicious hints of the blackberry flavor.
The product's focus on the brandy rather than the blackberry makes it an excellent choice for many super-sweet cocktails that may require some balance. It's also nice for taking shots if you want them sweet, or sipping neat if you're a fan of the brandy.
Either way, Bols does a great job here at creating something unique while staying well within the category.
The blackberries on the palate are rich, deep, fresh, and ripe with a similarly intoxicating aroma. It's truly an exquisite spirit that any fan of blackberries should try.
Blackberry Brandy Cocktails

Sweet, fruity cocktails cover a huge chunk of the market. Strawberries and pineapples are among the most popular flavors and while they are fantastic, other fruits sometimes get overlooked.
Blackberries are highly underrated with their rich, deep flavors. Depending on how they're mixed with the brandy, they can either be super sweet or subtle and well-balanced. Both are equally good for mixing up delicious drinks based on your desired level of sweetness.
Jelly Bean Shots
First on the list is a fun, multi-layered shot that tastes just like candy when made properly. While layering takes some practice, this one is fairly beginner-friendly and therefore a great one to practice on. If you get it right, it's sure to be the star of your party.
Ingredients per shot:
½ ounce blackberry brandy
½ ounce sambuca or anisette
½ Southern Comfort
Begin with the brandy on the bottom then float the anisette on top. Many find this easier to do over the back of a spoon. The Southern Comfort then goes on top.
It's a sweet, bright-colored shot with a unique set of flavors that's sure to liven things up.
Black Martini
While giving off very different vibes from the jelly bean shooters, this one is just as fun for different reasons. Black as night in color, it's a great drink for Halloween parties or other dark, spooky-themed nights.
While the traditional recipe calls for vodka, a common alternative uses gin and blackberry brandy instead. This variation won't be jet black but more a deep purple, which has its own fun uses! This version also simplifies the recipe as you just need 1.5 ounces of each.
Mix them in a shaker with ice and shake well before straining the dark mixture into a chilled martini glass. You can garnish with a lemon twist for extra flair.
Blackberry Rum Runner
The rum runner is a classic, fruity cocktail filled with rum and all kinds of fruit. It was first invented at a Tiki bar in Florida and the concept has taken off. There are many variations as people mix different rums with different fruits but two things are for sure – the fruit is never lacking and it's always delicious.
This version of the drink mixes two rums and has a lot of ingredients, but many are poured in equal amounts so at least it's easy to remember.
You'll need the following:
1 ounce light rum
1 ounce aged/dark rum
½ ounce blackberry brandy
1 ounce banana liqueur
1 ounce pineapple juice
1 splash grenadine
A variety of fresh fruit to garnish
For how long the ingredients list is, it's an easy one to make. Simply add all ingredients to a shaker with ice and shake it well. Strain the drink into a hurricane glass filled with fresh ice. Add the fresh fruit in and you're good to go!
You can also turn this fruity treat into a refreshing frozen drink by blending the ingredients in a blender with some ice.