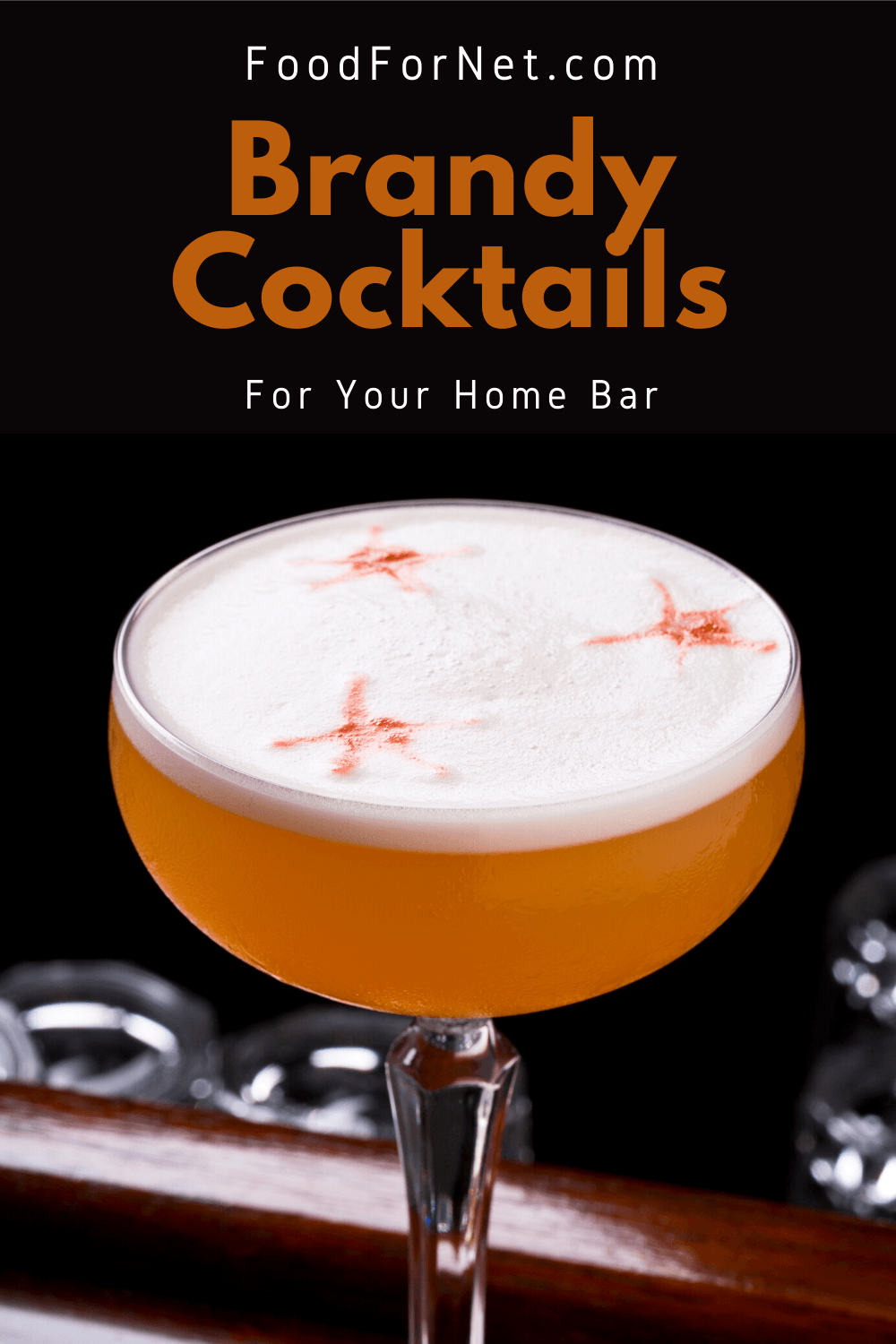 Whiskey may be the go-to spirit in many situations, but brandy has a long history and continues to be a popular choice in all manner of drinks. While brandy is often enjoyed straight, there are also many brandy cocktails that you can make instead.
These cocktails add complexity to your evening drink, giving you a more interesting flavor profile to enjoy. Besides, cocktails help your spirit to last longer and can be an easy way to impress guests.
Before we talk about the cocktails themselves, there are some distinctions that we must make. First, the term brandy refers to a spirit distilled from a fruit-based wine. Most brandies come from grape wine, but there are other variations too, like apple brandy.
While the flavor of brandy is influenced by the length of aging and the fruit that is used, it tends to be sweeter than whiskey, with flavor notes of fruit and flowers.
Brandy is often marked with levels of quality, which are based on aging. VS (Very Special) brandy has been aged for at least two years, VSOP (Very Superior Old Pale) has been aged for at least four years, while XO (Extra Old) brandy has been aged for at least six years.
For cocktail making, you'll generally be using VS or sometimes VSOP brandies.
Then there's cognac. Cognac is a specific type of brandy that is produced in the Cognac region of France and must follow specific guidelines. This means that all cognacs are brandies, but only some brandies are cognacs (similar to the relationship between champagne and sparkling white wine).
Some of the cocktails in this list rely on cognac specifically, while others can include any type of brandy. You can still use a different brandy if a cognac is specified, but doing so may alter the flavor profile of the drink.
Brandy Cocktails
Sidecar
Champagne Cocktail
Toblerone
Brandy Alexander
Vieux Carre
Brandy Daisy
Metropolitan
B&B
Between The Sheets
Brandy Smash
Saratoga
Corpse Reviver No. 1
Eggnog
Betsy Ross
Bacchanalian
Honeymoon
Brandy Milk Punch
Widow's Kiss
French Connection
Japanese Cocktail
B2C2
Sidecar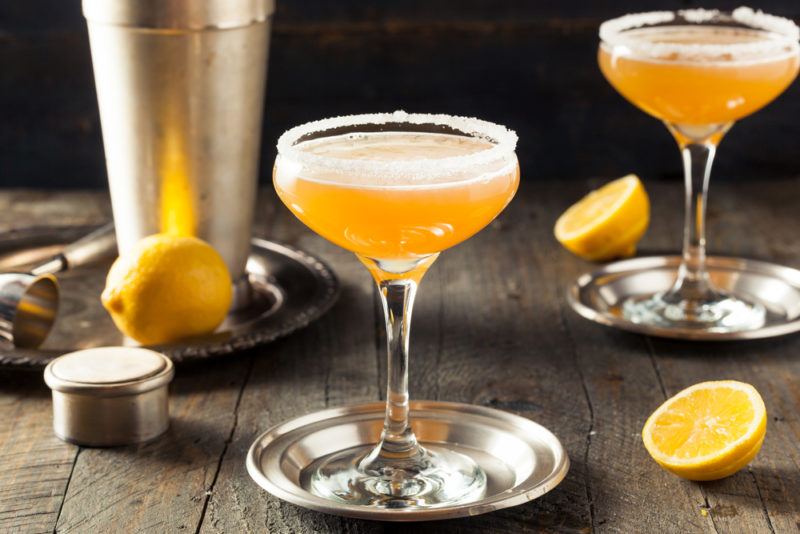 The sidecar is one of the most classic brandy cocktails and there are many variations to try out.
The basic cocktail recipe includes four parts brandy, two parts triple sec, and two parts lemon juice. As with many cocktails, these ingredients are placed in a cocktail shaker, shaken over ice and then strained into a cocktail glass.
A twist of orange peel is classically used as a garnish. Variations on the cocktail include the Boston sidecar, which uses lime juice and white rum; and the champagne sidecar, which is largely a traditional sidecar that has been topped with champagne.
Champagne Cocktail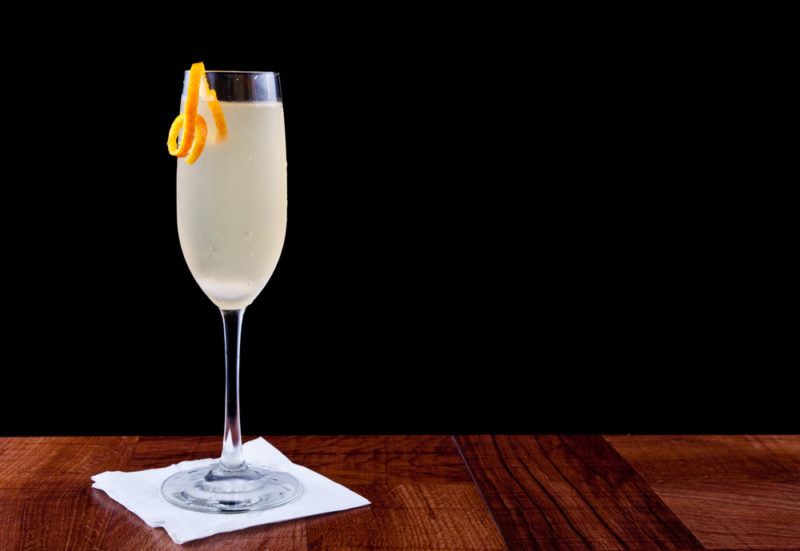 Brandy plays an interesting role in this cocktail, providing extra body and flavor. The cocktail itself is simple – you don't even need a cocktail shaker.
You start off with an empty champagne flute, then place a cube of sugar in the bottom. A measure of brandy is poured over the sugar cube, along with three or four drops of bitters.
The cocktail is finished by topping it up with champagne or sparkling white wine. This ends up being a stunning drink for a celebration, especially if you have some people to impress.
Toblerone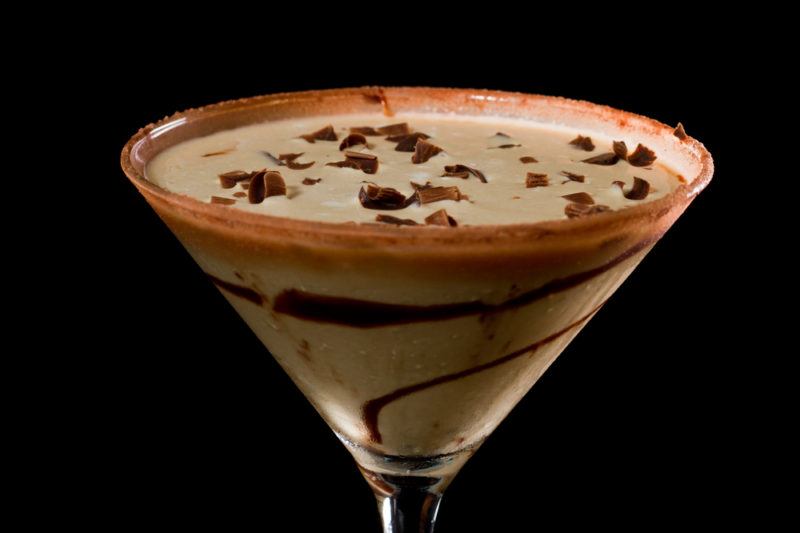 This cocktail is named after the chocolate bar, which should give you a pretty good idea of what to expect. It is a rich and dessert-like drink that relies on multiple creamy sources of alcohol, including Baileys Irish Cream and Kahlua.
Brandy gives it an extra kick and butterscotch schnapps or something similar is often used as well. There are countless variations on the recipe, including some that don't use brandy at all. Nevertheless, the brandy version is particularly appealing and is well worth trying out for yourself.
The cocktail is often made sweeter by the addition of honey. The honey isn't strictly necessary, but the extra sweetness can be appealing.
Brandy Alexander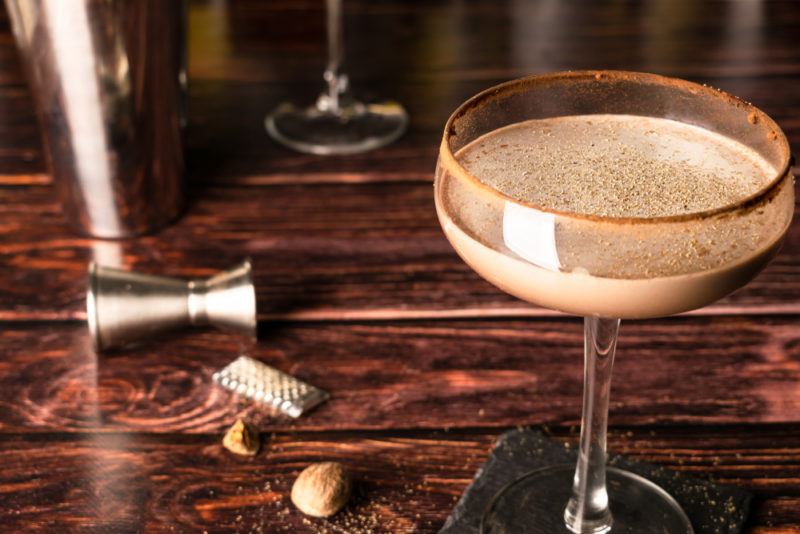 Speaking of dessert in a glass, a brandy Alexander is another recipe that is seriously worth trying out. This one is much simpler, as it just relies on brandy, dark crème de cacao and cream, often in equal parts.
The ingredients are shaken together over ice and then served in a chilled martini glass. Grated nutmeg makes an easy topping that brings the flavors of the cocktail together nicely.
Vieux Carre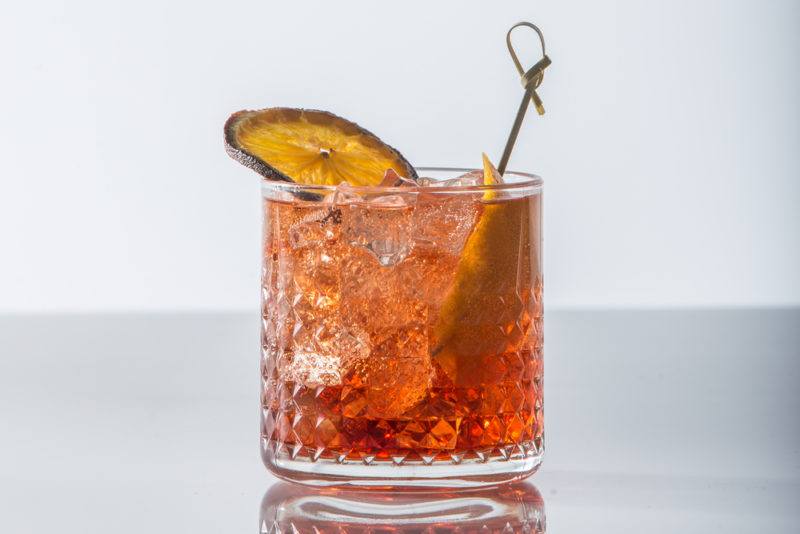 A vieux carre is a New Orleans cocktail that takes advantage of cognac and rye whiskey, along with sweet vermouth, Benedictine, and aromatic bitters. Needless to say, this selection of ingredients creates a strong cocktail.
The flavors of a vieux carre are interesting too. The cocktail has a sweet and bitter balance. It also tends to be smooth, making it an easy drink to enjoy.
Plus, you don't need a cocktail shaker for this drink. The ingredients can simply be added into a mixing glass along with ice. Stir everything together and then strain the cocktail into a glass.
Brandy Daisy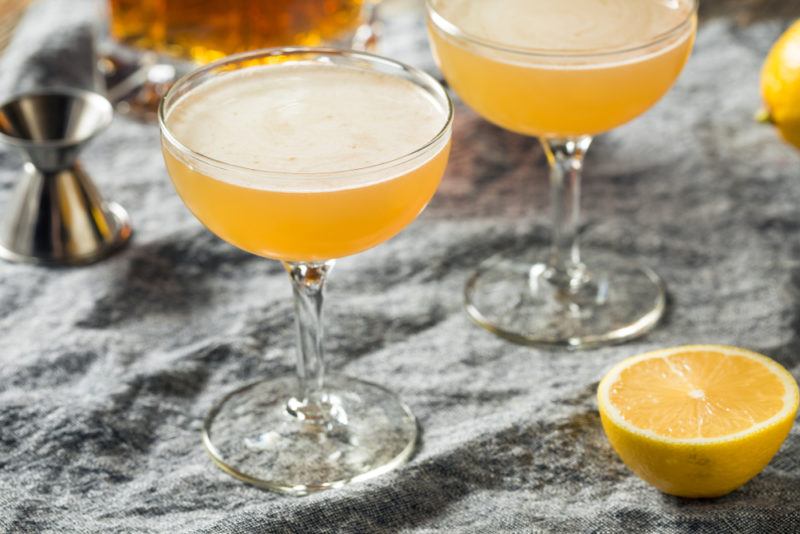 A brandy daisy is another classic cocktail. The term daisy refers to a family of drinks, as is the case for fizz cocktails.
A daisy cocktail tends to involve a base spirit, lemon juice, curacao, and simple syrup, and then is topped up with soda water. The cocktail is then topped up with soda water. You end up a fizzy sour drink that is a little similar to a sidecar.
As the name suggests, a brandy daisy uses brandy as the base spirit. Some versions include equal measures of brandy and rum, creating an interesting flavor contrast. This is especially true if you rely on a complex dark or spiced rum.
You can also choose to substitute the curacao for yellow chartreuse or grenadine, or try something different entirely. In the end, there is no right way to make the cocktail and each variation has its own advantages.
Metropolitan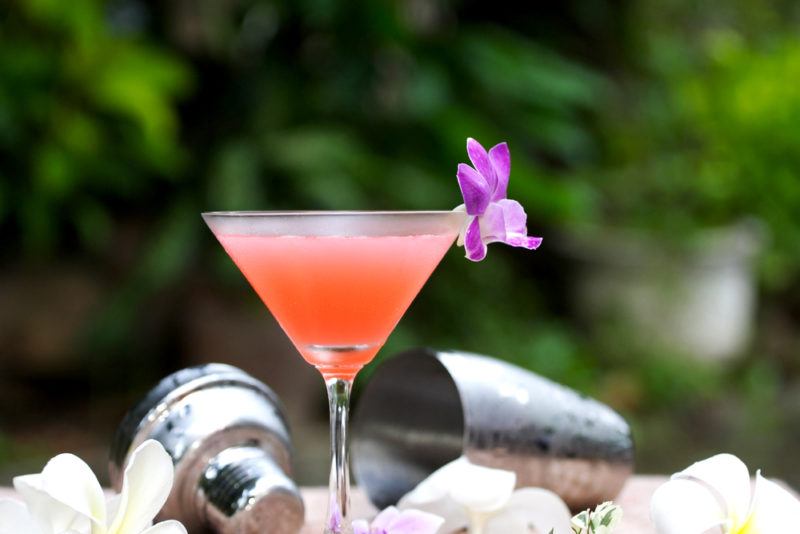 The metropolitan doesn't have the same long history as famous cocktails like the Manhattan (which is a whiskey cocktail). Instead, multiple cocktails use the name metropolitan and some of them are very different to one another.
The most classic brandy metropolitan relies on two parts brandy and one part sweet vermouth, along with a little simple syrup and some dashes of Angostura bitters. This combination creates a strong drink that can take time to get used to.
B&B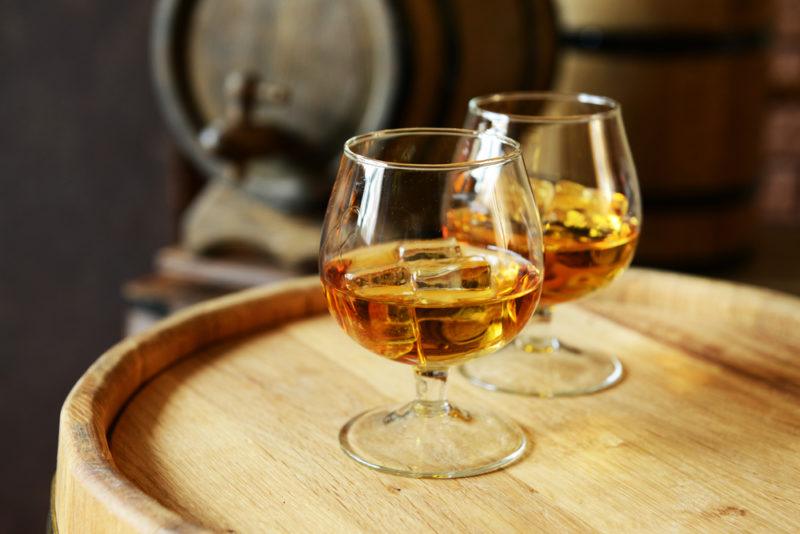 The abbreviation B&B represents Benedictine and brandy. And, that's all you need to know for this cocktail. The drink really does just use those two ingredients, often with an equal measure of each.
A B&B can be served in various ways. On the rocks or straight up are popular approaches. The drink can also be warmed slightly, by prepping your glass with warm water, which is dumped out before you serve the drink.
Between The Sheets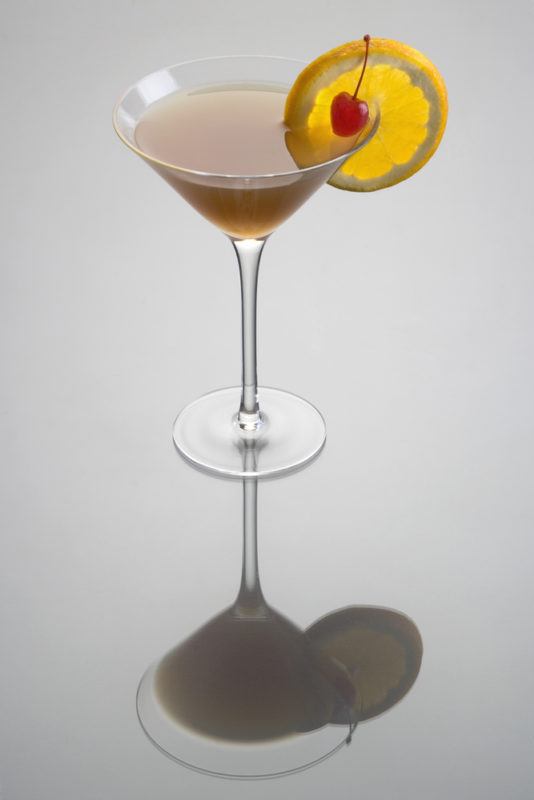 The name of this cocktail is simply delightful, while the drink itself isn't too bad either. A between the sheets cocktail is a little like a sidecar, except that it includes white rum as an extra ingredient.
This means that you're mixing cognac, triple sec, and rum together with lemon juice. The ingredients are typically shaken over ice and then strained into your glass.
The ingredients create a tart cocktail with a high alcohol content. Some versions add some sugar syrup to the recipe to make the drink a little less overwhelming.
Brandy Smash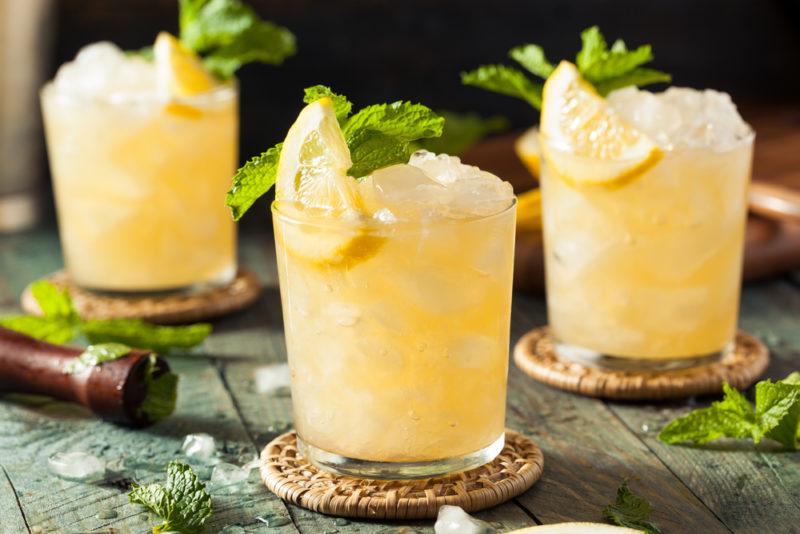 The brandy smash is a classic cocktail that was popular during the Civil War. It is another case where there is no single recipe. Instead, there are many variations, such as recipes that rely on club soda as an ingredient and others that choose water instead.
Thankfully, there are some common themes. Most brandy smashes will include brandy, mint, and sugar as key ingredients. This creates a similar flavor profile to a mint julep.
There aren't many ingredients in a brandy smash, so the brandy that you choose matters – a lot. Using poor-quality brandy in this cocktail will create a sub-par drink and isn't recommended.
Saratoga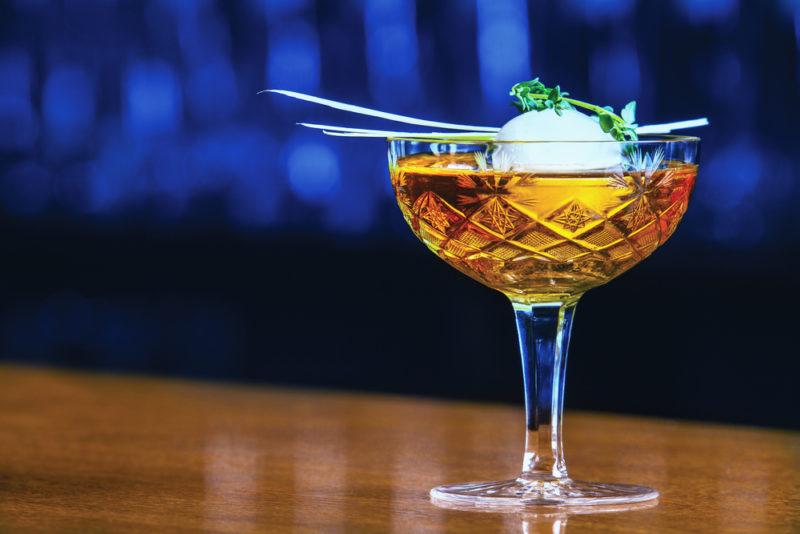 This delightful cocktail is perfect for brandy and whiskey lovers, as it uses equal measures of brandy, whiskey, and sweet vermouth. A few dashes of Angostura bitters are added too, which helps to bring all the flavors together.
You can choose your favorite whiskey for the cocktail, but rye whiskey tends to be recommended. You may need to experiment with combinations, as the cocktail is finicky and will taste amazing with some whiskey and brandy pairings and not that great with others.
If you don't know where to begin, take a look online for recipes that specify brands of whiskey, brandy, and vermouth. This way you know that the cocktail will taste right the very first time that you make it.
Corpse Reviver No. 1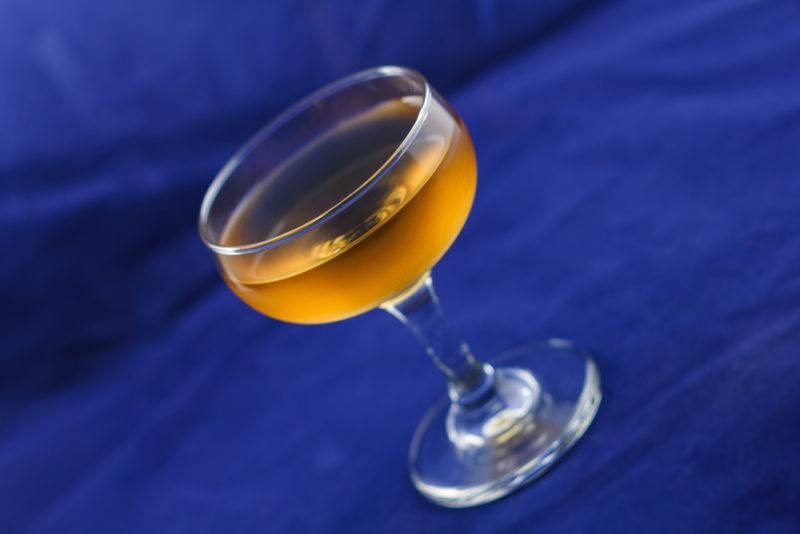 Corpse reviver cocktails get their name from their popular use as hangover cures. Corpse reviver no. 1 is the most popular of these and was originally listed in The Savoy Cocktail Book.
The drink is commonly made using two parts of cognac, one part sweet vermouth, and one part apple or Calvados brandy. Other versions change the ratios slightly, such as by using equal parts of cognac and Calvados, and less sweet vermouth. The drink tastes delicious either way, so you can play around to your heart's content.
Eggnog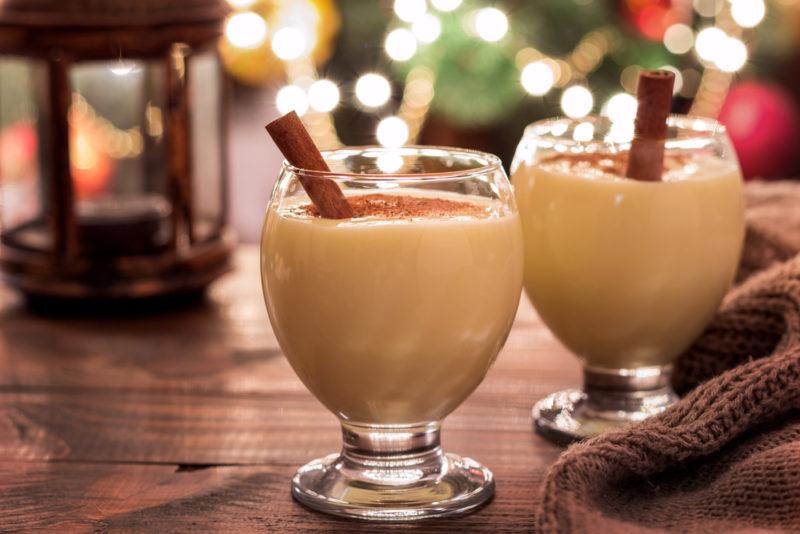 Eggnog is a classic seasonal drink that comes in countless variations. Some of these use alcohol while others do not. If you're going to add alcohol to your eggnog, then brandy is the classic choice.
Many recipes will show you how to make your own brandy eggnog. You can even find eggnog recipes that skip the raw egg, which is perfect if you find that part a bit concerning.
And, on a side note, making your own eggnog isn't the only option. You could also just spike store-bought eggnog with brandy or another spirit. This is an easy way to get a delicious cocktail without needing to go to much work at all.
Betsy Ross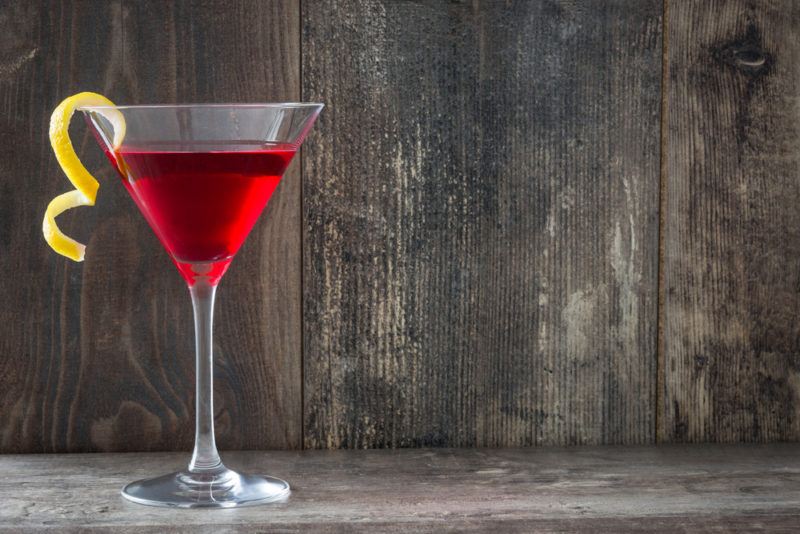 The color of this cocktail makes it immediately stand out. The flavors are stunning too, as the drink uses an unusual combination of brandy, ruby port, orange curacao, and angostura bitters.
Some authors suggest serving the cocktail over ice and stirring well to allow some of the ice to melt. Doing so helps to dilute the drink a little, giving you something that simply tastes better. Alternatively, you could add a tiny bit of water for the same effect.
Bacchanalian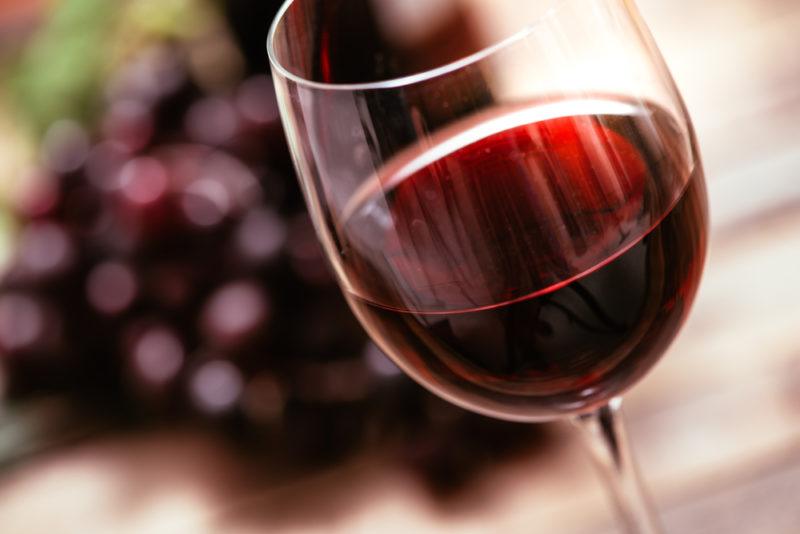 The bacchanalian is another cocktail with an appealing red color, but this one is made quite differently. This time, the main ingredients in the cocktail are cognac and red wine. The wine gives the drink its color.
Lemon juice is typically added too, along with some type of sweetener, such as agave nectar or brown sugar.
Merlot is the recommended wine for this drink, but another fruity red could be just as good.
Honeymoon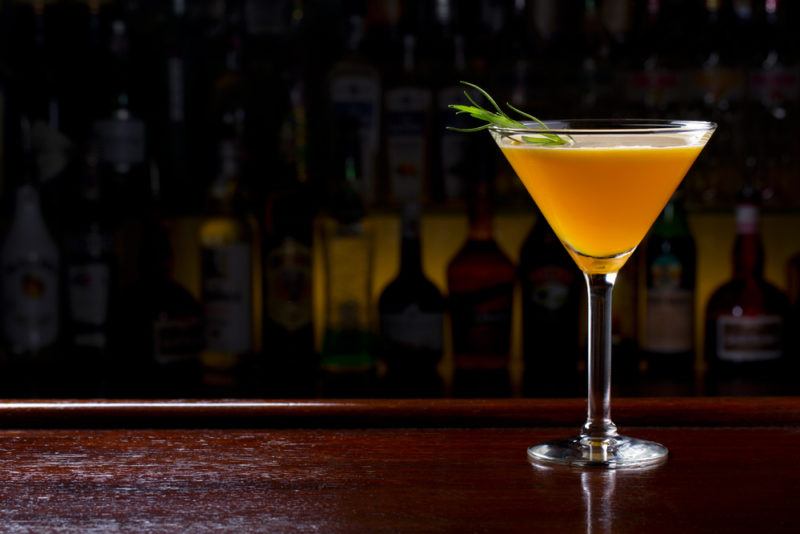 This cocktail was originally developed before prohibition, making it a classic in every sense of the word. It can be considered an apple brandy sour, and uses apple brandy, curacao, Benedictine, and lemon juice as ingredients.
The ingredients list can make the cocktail sound sweet, but the use of lemon juice helps to balance the cocktail out and provide some crispness. While Calvados is often recommended as the apple brandy of choice, you can use a different type of apple brandy if you would prefer.
Brandy Milk Punch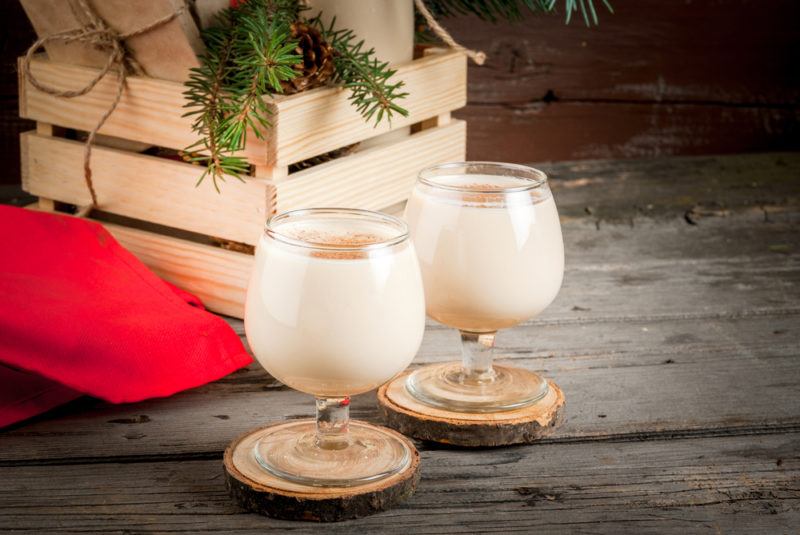 Milk punches are simple cocktails that tend to rely on a spirit, simple syrup, and whole milk. Spices are sometimes added in for extra flavor, such as cinnamon, nutmeg, or vanilla.
While milk punches are traditionally made with dairy milk, some versions use plant-based milk instead. Coconut milk is a popular choice, as this is creamy, although you do end up with a distinct coconut flavor.
Almond milk is also sometimes used. This version of the cocktail tends to be less rich, as almond milk mostly consists of water.
Widow's Kiss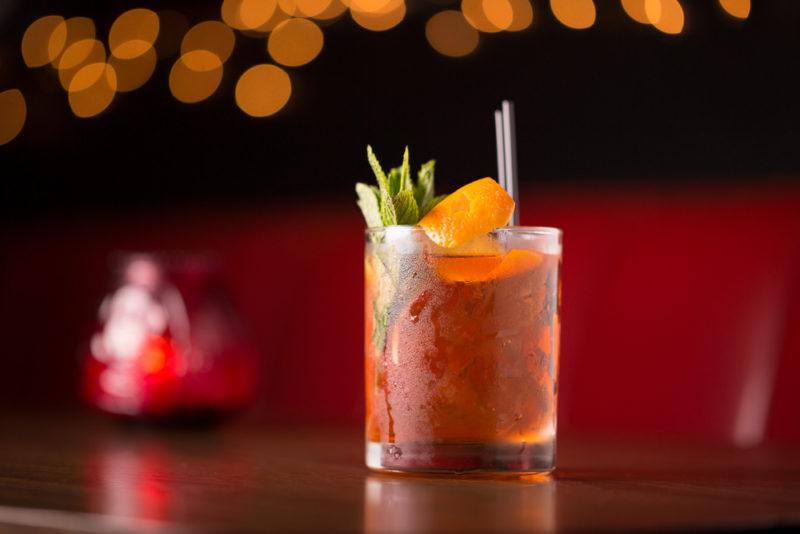 The widow's kiss cocktail is another that relies on apple brandy, with Calvados being the brand of choice. The traditional recipe includes yellow chartreuse, Benedictine, and angostura bitters as key ingredients.
Most of the ingredients contain alcohol, making this another fairly intense drink. Some recipes recommend using a little chilled water or to stir well with wet ice to allow some dilution before drinking.
French Connection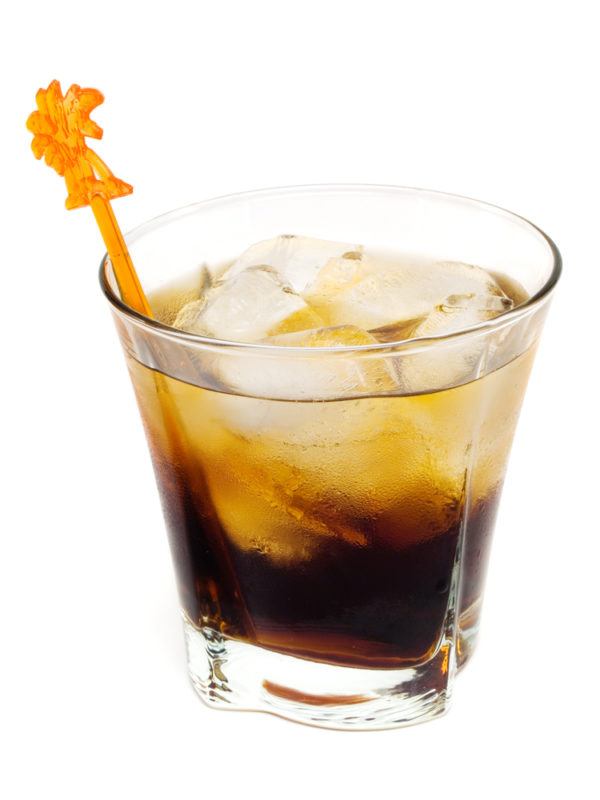 A French connection is ideal if you want an easy cocktail. The classic drink uses equal parts of cognac and amaretto. It is traditionally served over ice, so you don't even need to worry about a shaker.
Because the cocktail works well with a young cognac, there's no need to break out anything expensive.
Japanese Cocktail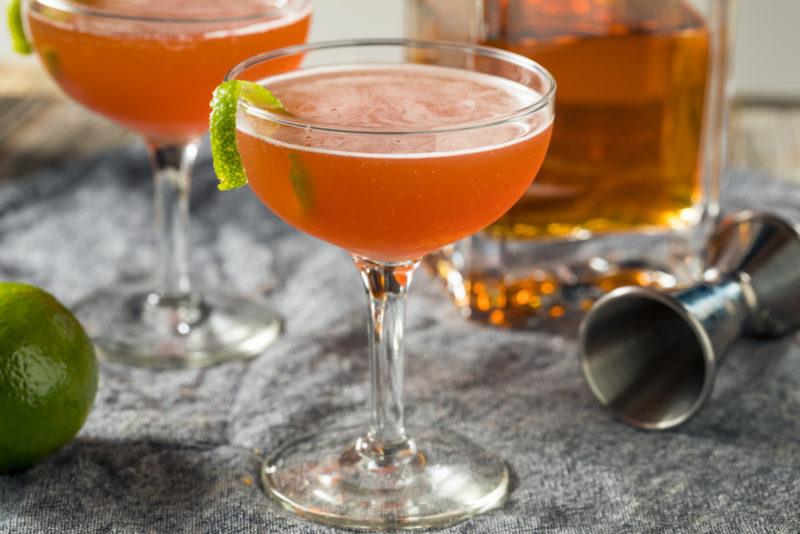 The name Japanese cocktail is slightly odd, as the cocktail largely uses French ingredients. Cognac is the main spirit of choice, with some orgeat is added in too, along with a few dashes of Angostura bitters.
This combination of ingredients creates a rich cocktail that has a slight nutty flavor. The nuttiness comes from the orgeat, as this is a sweet almond syrup.
B2C2

Here's an interesting and unusual cocktail. The B2C2 uses four ingredients, one of which is brut champagne. Brandy, Cointreau, and Benedictine are present too, giving you four key flavors in the same drink.
You're generally making the drink using between 4 and 6 ounces of champagne and 1.5 ounces of each of the other ingredients. To do so, add the brandy, Cointreau, and Benedictine first, then top the cocktail up with champagne.
The cocktail traditionally calls for room temperature champagne, rather than chilled – making it a powerful choice for times when you forget to chill the champagne.