Anise is a very distinct and interesting flavor. It originated as a wild plant that grew in the Mediterranean and is among the oldest known spice plants in the world. It was used back in ancient Egypt and is even mentioned in the Bible. It's been used for a whole host of things throughout the generations, and today has even become a featured flavor in the world of liqueurs. 
It's still popular in the Mediterranean regions but is known around the world. Different countries like Spain, France, Greece, and Central and Latin America all have their own versions – but one thing remains the same: its distinct licorice flavor! Even with all the health benefits and many things you can do with the plant, its likeness to licorice is uncanny. It's often used in licorice candies that want to be more naturally flavored. 
The best anisette liqueur offers deep, rich flavors and strong aromatic notes. Many products combine sweetness with earthy, herbal tones while others focus more on the sweet side of anise and bring out the licorice. Either way, it's a unique expression that makes for some very interesting cocktails. 
The Best Anisette Liqueur 
1. Marie Brizard Anisette Liqueur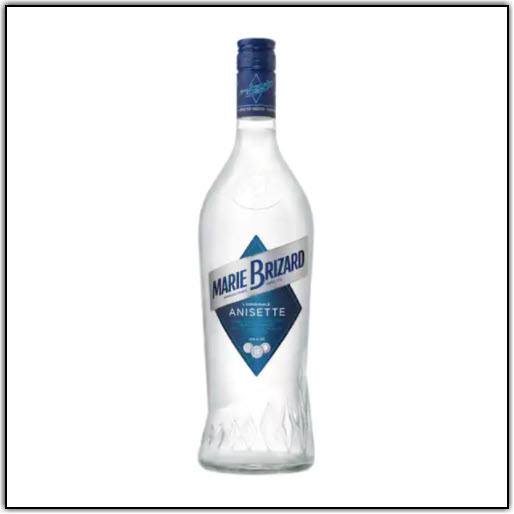 Marie Brizard Anisette Liqueur is part of a collection with a long history. Since 1775, Marie Brizard has been committed to using natural products to make smooth, delicious, and authentic liqueurs that are unlike any others. They use no chemical additives or synthetic flavors to achieve their results – a fact that they are proud of and that their customers appreciate. 
This anisette liqueur is done in the French style, which has slight differences from the Italian style. This one blends 11 different herbs and spices that are either distilled or macerated and then distilled again. Anisette is a little like gin in its botanical flavor combination and complex palate. 
This particular spirit offers a lovely mix of anise, orange, vanilla, verbena, lemon balm, and orris root on the nose and appears crystal clear in the bottle. The palate follows with a viscous mouthfeel and a strong entry of licorice and anise with a complex array of spice in the background. There's a sugary undertone and a silky feeling on the tongue. The finish is long with a touch of warmth. 
2. Bols Anisette Liqueur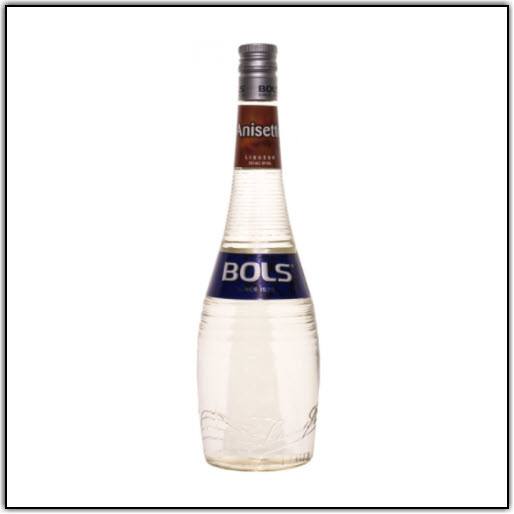 Bols Anisette Liqueur is part of an iconic range of liqueurs created specifically to help you build and enhance the best, most flavorful cocktails you can. Anisette is an interesting one because of often contains many ingredients and flavors. Anise seed is the base, of course, but many other herbs and spices contribute to the complex flavor.
This version sweet but complex, filled with the many flavors of the additional herbs and spices used. Bols imports only the best, hand-selected aniseeds to do the job, creating a deep licorice undertone on the palate. 
On the nose, you get notes of black jelly beans, licorice, and fennel. The distinct taste of anise is immediately apparent on the palate, with a smooth mouthfeel and a sweet finish. Though it does well in cocktails, it's also quite tasty when consumed with just a little added water. 
3. Hiram Walker Anisette Liqueur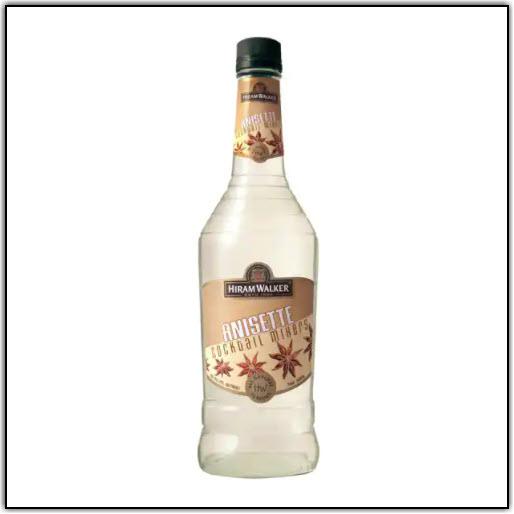 Hiram Walker has one of the largest liqueur portfolios in the world, featuring 43 natural, delicious, and distinct expressions. The collection ranges from modern schnapps to classic, premium brandies. The Hiram Walker Anisette Liqueur is made only with high-quality, hand-picked aniseeds. 
Made in the USA, this liqueur offers a fresh, distinct palate and a lovely array of herbs and spices in its profile. The sweet flavor of sweet anise is not lacking, but the herbal notes make it great for more savory cocktails or a super-sweet drink that needs balancing. 
The nose is fresh, light, and sweet followed by a palate that's rich with anise, sweet licorice, and herbal undertones. In addition to making great cocktails, you can add this liqueur to many different food recipes for a fun, unique new taste. 
4. DeKuyper Anisette Liqueur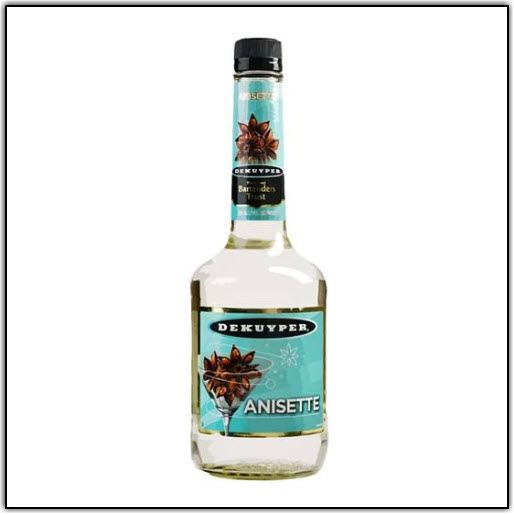 DeKuyper has been around for more than 300 years, constantly creating, innovating, and improving. They have an impressive line of cordials, schnapps, cremes, liqueurs, and much more – all made with only the best ingredients and a mix of modern methods and tradition. The company is the go-to for many bartenders and self-proclaimed mixologists alike, to not only bring vibrant color but bold flavor to their cocktails. 
DeKuyper Anisette Liqueur is distilled with premium, imported aniseed, and blended with only the finest neutral spirit. This liqueur has a rich, deep flavor with strong notes of licorice shining through. It's the perfect ingredient for your after-dinner cocktails, or to be served neat to those who can handle the impressive flavor. 
In addition to the bold taste of anise and licorice, this expression is particularly aromatic, offering intense notes of anise and licorice on the nose, as well. For many, this is just as important to the experience as the taste, and Dekuyper delivers. 
5. Llord's Anisette Liqueur

Llord's Anisette Liqueur comes from the privately-owned Black Prince Distillery – a long-standing and highly distinguished player in the liquor industry. They've made a name for themselves both in the United States and beyond, offering a complete line of distilled spirits and related products. 
Their take on anisette liqueur is a little sweeter than most. Clear in the bottle, it's made from aniseeds and vodka. The vodka offers an extremely neutral base, giving the anisette and sweet licorice flavors room to shine and strengthen. 
Combine one ounce of this liqueur with one ounce of triple sec and a half-ounce of blue curacao and shake with ice. Strain the chilled mixture into a glass and you've got a simple, sweet, quick cocktail. Enjoy it on your own after dinner or easily mix up a bunch for all your friends! 
Anise Throughout History 

Before anise was a popular and unique liqueur flavor, it was many other things. Despite the lack of record-keeping during certain periods of history, anise shows up a lot. It's mentioned in the Bible more than once where it was used for tithes, payments, offerings, and more because it was so valuable. 
Many well-known Roman and Greek authors speak of its use and cultivation, including Dioscórides, Pliny, and Theophrastus. In the ninth century, Charlamagne demanded that it be grown on imperial farms. 
Human Uses
Anise was used for many different medical purposes, though its effectiveness at comforting the bowels earned it the nickname "Solamen Intestinorum" which is Latin for "solace of the intestines." 
This effect was taken advantage of in many ways, including at parties and feasts! The Romans often baked it into spiced cakes and served them during times of entertainment to avoid flatulence and indigestion. These were also commonly served at the end of a marriage feast, for much the same reason. 
Anise oil has also been found to destroy lice and other insects whose bites induce itching. If you're unfortunate enough to get bit, though, anise oil would also be mixed with animal lard and used to treat these bites and other skin irritations. 
For nursing mothers, it's believed to increase their milk flow. At times, it's been used as an antidote for snake and scorpion bites, some believed it cured epilepsy, and others successfully used it as an aphrodisiac. It's also known to be an appetite suppressant as well as an effective laxative. 
It was also used to treat sore throats, ease coughing, and clear up bronchitis. This is one of the few uses that have stuck around as it's still used in many modern cough syrups. 
On a more practical level, many believed that putting anise under your pillow would keep nasty nightmares at bay and that anise, in general, could be used to ward off the heavily-feared evil eye. This is a curse that dates back to at least sixth-century Greece. Many believed that it was cast by an evil and malevolent glare, given to people when they are unaware. 
The Germans believed so strongly in the health and medicinal benefits of anise that baking it into all loaves of household bread was common throughout the 1800s. 
Anise and Animals
Even the animals can benefit from this interesting and versatile plant. Even today, anise is often mentioned in veterinary science as a way to treat intestinal issues in animals such as horses and dogs. 
It's also been mentioned throughout history as a quick way to attract bees when there were no flowers around. Beekeepers would touch the cork from a bottle of anise oil to their bee boxes to encourage them home. Supposedly, it lured them back from at least half a mile, potentially more. 
Lastly, anise oil and cheese is known to be fantastic bait for mousetraps.