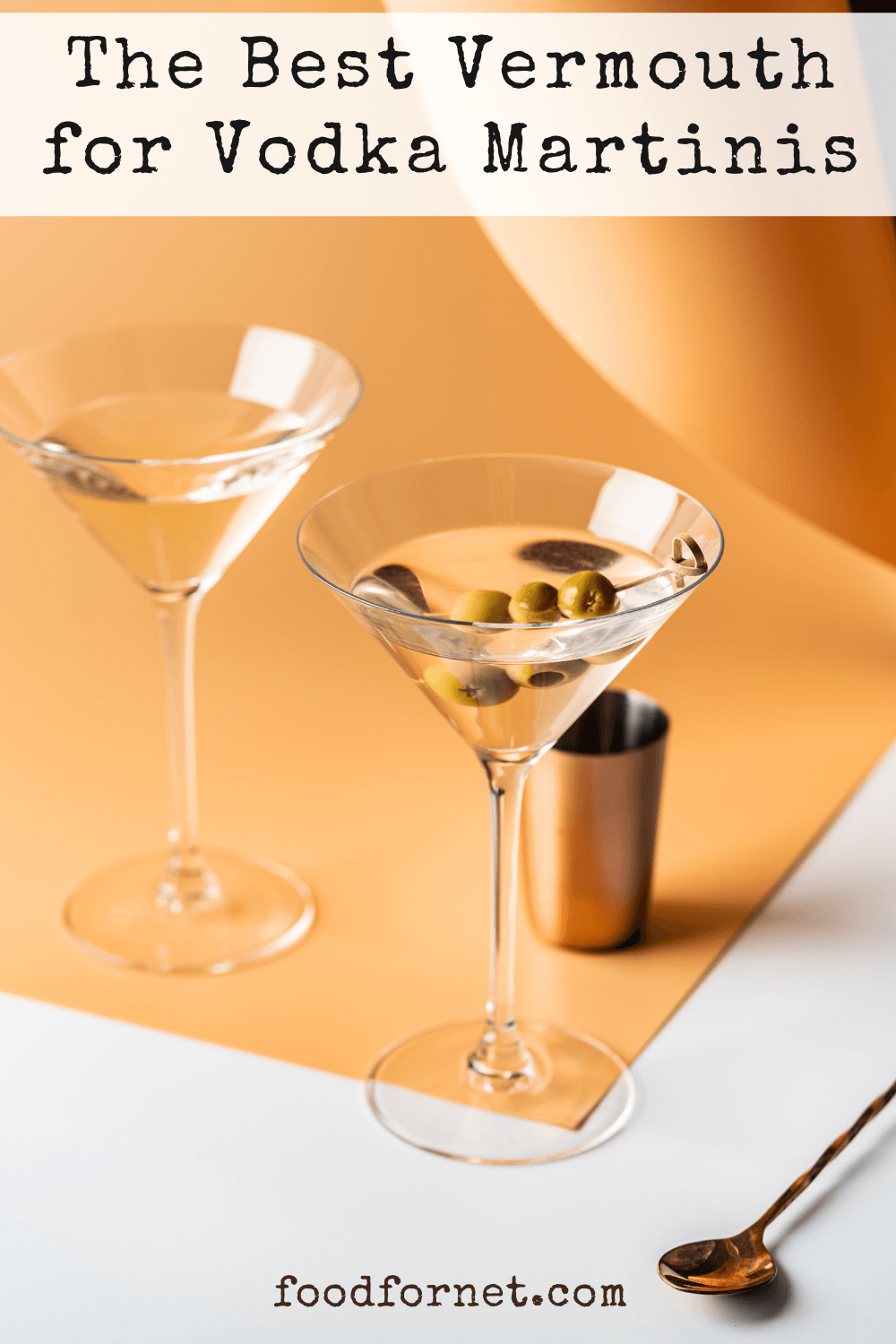 Vermouth is a fascinating drink that's often lumped in with spirits and used alongside them in many cocktails, but it's not technically a spirit at all. Vermouth is actually wine that's been fortified and aromatized – in other words, spiked with some brandy, infused with some herbs and spices, and sometimes further sweetened.
Like regular wine, there are two main types – red and white. Red tends to be pretty sweet and is popular in Italy. White can still be sweet but is often drier and seems to have originated in France. Like many spirits and alcoholic concoctions, vermouth was originally created and marketed as a medicinal ingredient. As it evolved, it became a popular aperitif – something to enjoy before a meal. It was served on its own, allowing people to experience the fullness of its flavors.
Finally, it became a bar staple as it was eventually included in what would become some of the most iconic cocktails in the world. One of these is, of course, the martini. There are literally hundreds of ways you can make a martini, and it's been tried with plenty of different spirits, with vodka often coming out on top (second to gin). The best vermouth for vodka martinis is definitely a dry one, though a touch of sweetness doesn't hurt.
The Best Vermouth For a Vodka Martini
1. Carpano Bianco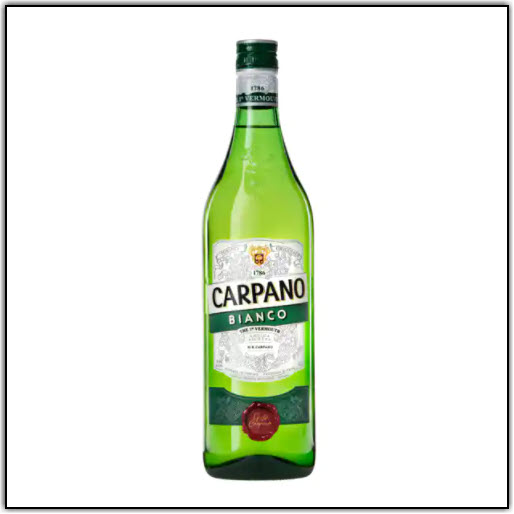 Carpano Bianco is a sweet, refreshing vermouth that's made from a secret, ancient recipe, consisting of trebbiano, chardonnay, and cortese grapes. It's a sweet, white vermouth made from wine that uses these grapes to contribute to the expression's unique and diverse profile.
This particular vermouth was released in the 1950s and rose to great popularity throughout the 60s. In addition to being a great cocktail ingredient, many enjoy it neat over ice with a twist of lemon zest.
It's a pale yellow/gold color in the bottle and offers notes of licorice and herbs on the nose with a touch of wine. The palate is moderately fruity with some licorice and wine-like sweetness balanced by a touch of bitterness. It has a thick, rich mouthfeel and a sweet, well-balanced finish. Overall, it's sweet as vermouths go, but not overwhelmingly so. It's nice in a fruity cocktail or works to balance drier, more bitter flavors.
2. Imbue Bittersweet Vermouth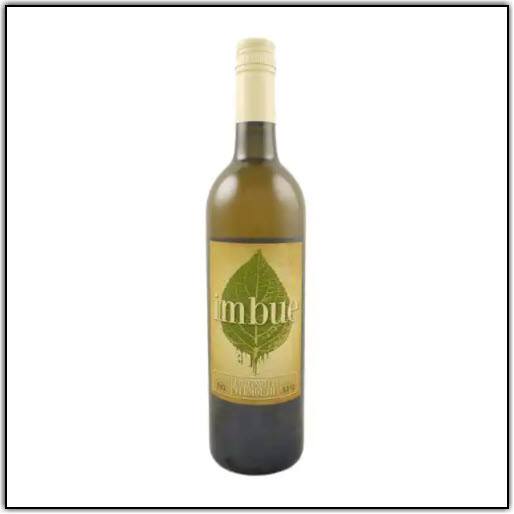 Imbue Bittersweet Vermouth is a unique and complex expression, made carefully and deliberately to be a premium, versatile bottle. It's the company's flagship aperitif and was designed, above all, to be served over rocks and sipped slowly to enjoy each and every note it has to offer.
This vermouth is made in Oregon from a base wine of pinot gris that's been aged in American oak casks. Also part of the recipe is a mix of nine dried, raw botanicals, sourced organically when possible. The wine gives it a nice, sweet base and the botanicals add some unique and amazing flavors.
The nose has notes of tangerine, elderflower, vanilla, and herbs, followed by a well-balanced, perfectly bittersweet palate with notes of pears, lemongrass, and honey on the palate. The goal here was to create a versatile vermouth that would be delicious on its own and amazing in fancy, premium cocktails. This expression is all that and more – its character is that of a classic, quality vermouth but it's just unique and interesting enough to stand out.
3. Dolin Dry Vermouth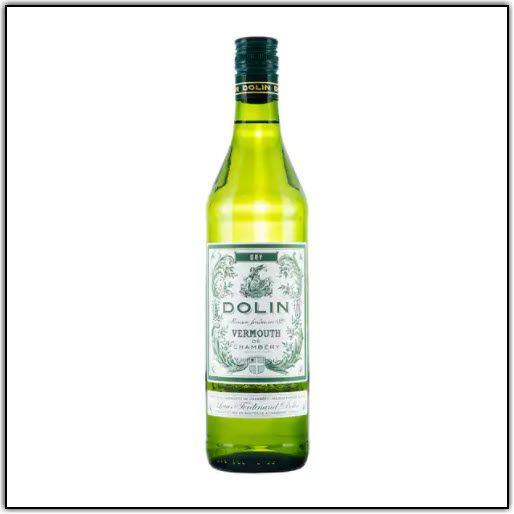 Dolin Dry Vermouth is a classic vermouth with a light, clean profile with unique flavors and many uses. It's exceptional in a martini and pairs well with seafood dishes, pesto, and goat cheese. Its complex, unique character comes from a delicate base of wine and more than 30 alpine herbs. Since its inception in 1821, Dolin Dry Vermouth has been a shining example of fine French vermouth, often imitated but never replicated.
Dolin is not only one of the last remaining independent vermouth producers, but they're the only one still producing Vermouth de Chambrey. They don't take this lightly and they work hard to produce only the best quality product, considering the drink's legacy and only using the finest, best quality, and most authentic ingredients they can find.
It's dry and crisp on the palate with floral and herbal notes coming together with a touch of citrus and the perfect bitter flair to balance the sweetness.
4. Perucchi White Vermouth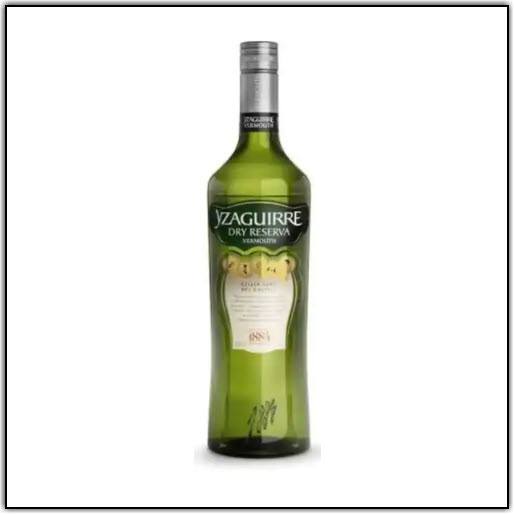 Perucchi White Vermouth is a clean, refreshing vermouth that leans towards the sweeter side of the spectrum with less bitterness than a traditional bottle. This makes it an ideal choice for anyone with a sweet tooth who doesn't like any bitter notes in their drink. It would also do well to balance out a harsher, dry cocktail that needs a little extra sugar.
This vermouth is made by Montana Perucchi, a company that's been in the vermouth business in Barcelona since 1876, where the decades of knowledge and experience contribute greatly to the quality and success of their products. This white vermouth is made with a selection of wines carefully macerated in traditional roots, herbs, and fruit – more than 40 unique ingredients are included in the recipe. It's an amazing cocktail ingredient or you can enjoy it on its own, served chilled or on the rocks, as it so often is throughout Spain.
The palate opens with notes of honeysuckle, jasmine, and a touch of ginger leading into flavors of citrus peel mid-palate, perfectly balanced by just a touch of spice.
5. Cocchi Americano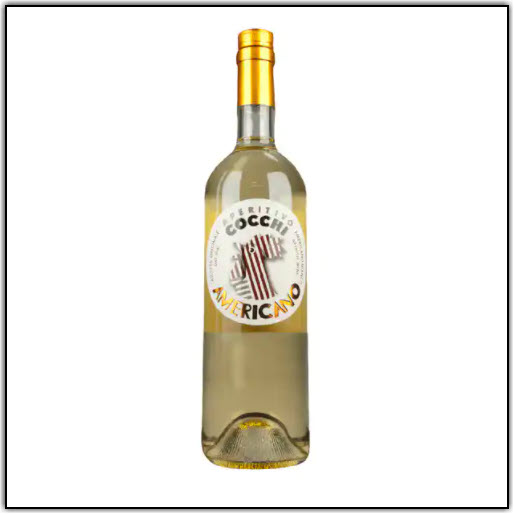 Cocchi Americano is a Moscato-based aperitif that's been made with the same exceptional recipe since the company began in 1891. It all started with a young, curious, and creative pastry chef in Florence by the name of Giulio Cocchi.
He worked in a large and popular bar where he learned the ropes and grew an interest in spirits. He moved to a small city in Italy in the 19th century, where he established himself as a quality winemaker and distiller.
The palate on this one is sweet and citrus-forward with a very refreshing feel. It's not too sweet, though, as it's well-balanced by some spice and a touch of bitterness without being harsh. It does quite well on its own, of course, or is wonderfully enhanced by some club soda or sparkling wine. A slice of citrus to garnish, such as grapefruit or orange, elevates the flavor even more and stimulates the nose, bringing out stronger aromas and enhancing the experience.
The Classic Vodka Martini
If you've never made a martini with vodka before, you're in for a treat. It's a different experience than the classic gin, with vodka being a little more neutral and very crisp on the palate.
The first step is choosing a vodka. If nothing else, you can begin with your favorite neutral vodka. This is a safe bet as it'll bring out the flavors of everything else. Once you're familiar with the recipe, don't be afraid to branch out!
Part of the fun of cocktails is seeing what different expressions bring to the same drink. Once you've chosen your vodka and vermouth pair, it couldn't be easier to make this cocktail.
Ingredients:
2 ounces vodka, preferably chilled
About 1 tbsp dry vermouth
Olive or lemon twist to garnish
There are a few different ways to make the drink, though they all give pretty much the same result. You can choose whatever feels easiest for you:
Swirl the vermouth in a martini glass to thoroughly coat the inside of the glass, and then add your chilled vodka.
Stir the vodka and vermouth together in a shaker or tall glass, and strain into your martini glass.
Stir the vodka and vermouth directly in the martini glass and add rocks.
Either way, the idea is that you want to mix the two together and you want it served cold. Perhaps the most important thing here is that you always stir this cocktail and never shake it – if you're going for a traditional vodka martini, anyway.
Lemon and olives are both common garnishes, though aren't typically used together, so choose which one you'd like to use. For the olive, you can simply put one or two into the glass, or put a cocktail stick through first and let it rest in the glass for a "fancier" look.
If you're using a lemon, you can also simply stick the lemon twist into the glass and let it float, or for extra flavor, rub it on the rim of the glass first. This gives you a little citrus burst with each sip!
Even though the martini is tied to a fancy look and feel, don't be afraid to have fun with it! Serve it at your dinner party, sure, but try some different vodka/vermouth combinations, even add some other ingredients if you want! The options are endless and you can never go wrong with a martini.