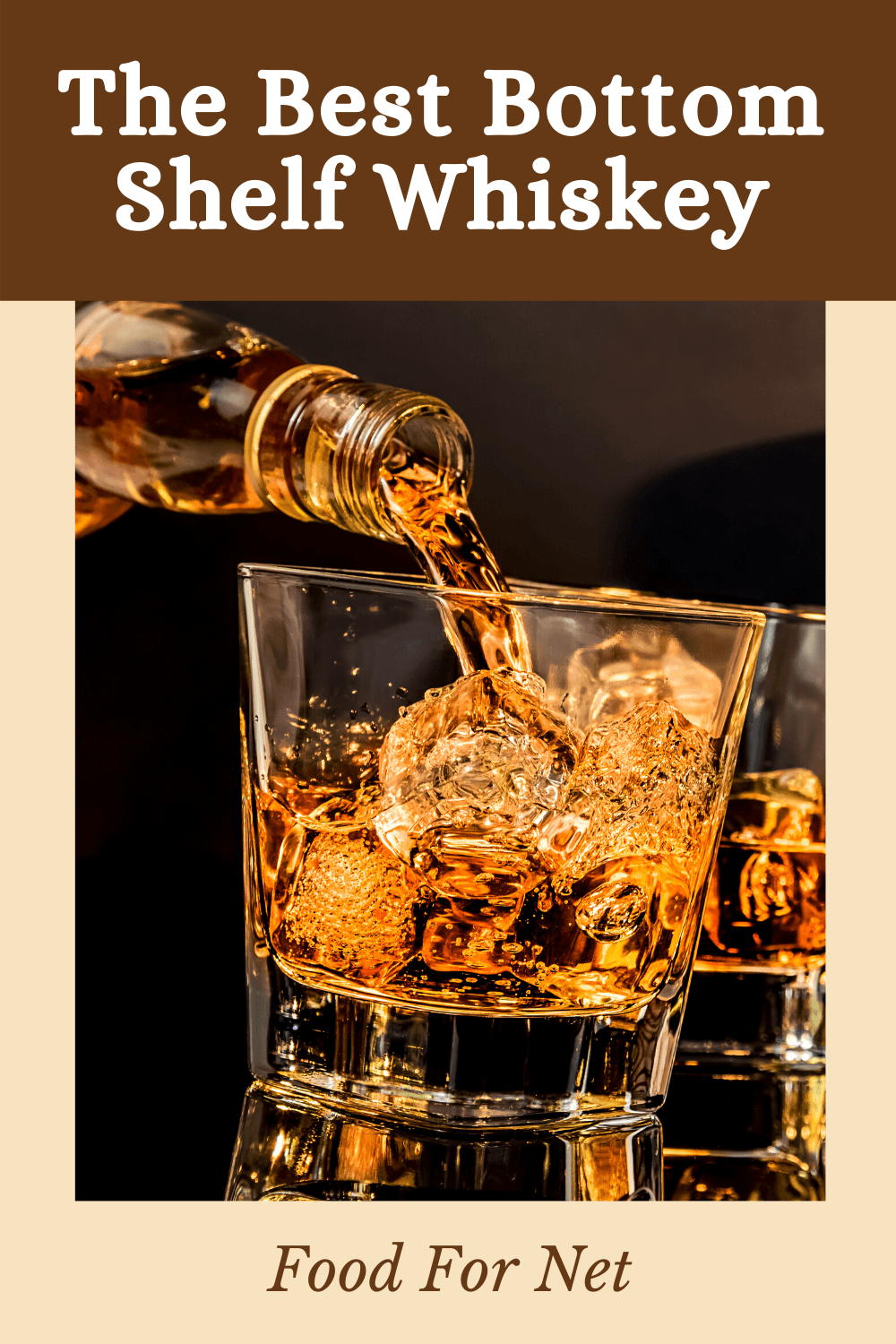 Whiskey is an amazing spirit for many reasons. First of all, it's extremely versatile. It's the base of many amazing cocktails, is often delicious when enjoyed straight, and flavors vary so widely there's a whiskey for just about anyone.
That said, many whiskies are designed for a specific purpose – some are created for mixing while others are crafted with sipping in mind or perhaps using as a shot with a chaser. Much goes into the making of a good whiskey, including quality ingredients, proper equipment, and of course – aging. There is a huge difference in flavor between a whiskey aged two years and one aged 25 years.
Well-aged whiskies are often expensive, largely because of how long it takes to produce a single batch. However, this doesn't mean you can't enjoy a cheap whiskey. While perhaps less common, there are some gems out there that taste amazing despite their price point. The best bottom shelf whiskey may not be aged for 20 years but it's been made well in all other areas.
Although other ingredients in a cocktail may mask impurities and unwanted flavors in the whiskey, a bad whiskey can still make for a bad cocktail. If you need a cheap bottle that doesn't sacrifice quality or want to try sipping some whiskey without breaking the bank, look no further.
P.S. You could also experiment with some of the whiskeys from Costco. Some of the expressions are inexpensive and surprisingly good.
The Best Bottom Shelf Whiskey
1. Four Roses Bourbon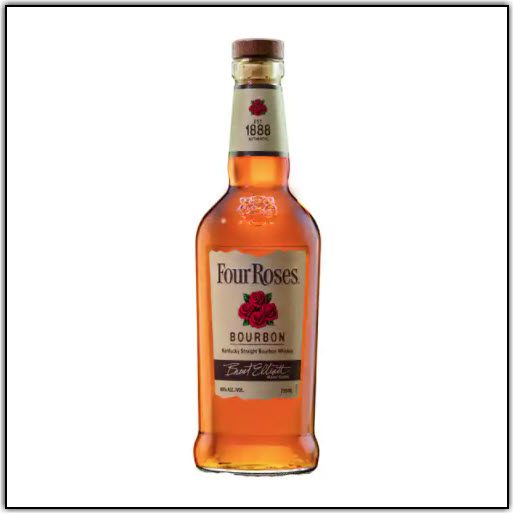 Four Roses dates back to the late 19th century when founder Paul Jones Jr. began his journey. He got off to a great start by naming the company after the special occasion where his love said "yes" with a special corsage of four roses. The romantic beginnings set a good tone for the rest of his career and Four Roses has remained successful.
Four Roses has developed many whiskey recipes over the years, all of which are unique in their own way. Four Roses Bourbon blends ten of their special recipes. The goal here was to create a tasty, versatile whiskey that appeals to all – fans, enthusiasts, and newcomers alike. They were quite successful in such an endeavor and the bottle doesn't break the bank.
The nose is creamy and sweet with hints of lemon zest, orange, and marmalade. There is a hint of caramel and sweet corn in the background. The palate is balanced with rich notes of acacia honey, marmalade, lemon, cinnamon, and oak. The finish brings more oak with a little spice on the end.
2. Rebel Yell Kentucky Straight Bourbon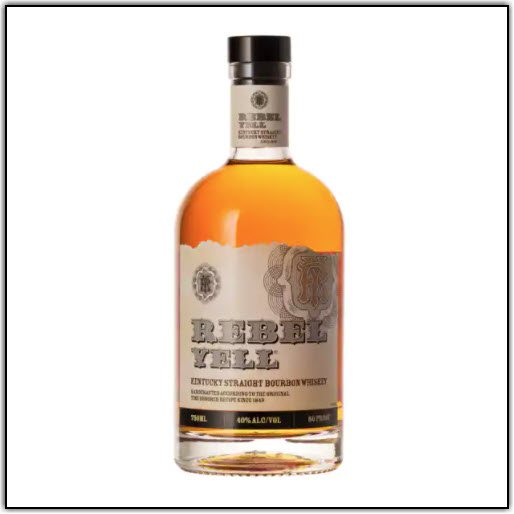 You can trace the history of Rebel Yell Kentucky Straight Bourbon back to 1849 when William Weller founded his first company – WL Weller & Sons. He was a passionate distiller who came up with the idea of using wheat instead of rye in his whiskey to produce a lighter taste.
He produced his own distinct bourbon before merging with Stitzel Distilling Company around 1910 and became Stitzel-Weller. It was in 1950 that they came up with the idea for the Rebel Yell brand as a celebration of Weller Bourbon's 100th anniversary.
The company itself disbanded in 1972 but the Rebel Yell brand lives on, as it was bought by a company now called Luxco and its production transferred to Heaven Hill Distillery.
This expression offers caramel, grass, dried apples, and cut wood on the nose. The palate follows with wheat and vanilla and only the mildest burn on the way down.
3. Very Old Barton Kentucky Straight Bourbon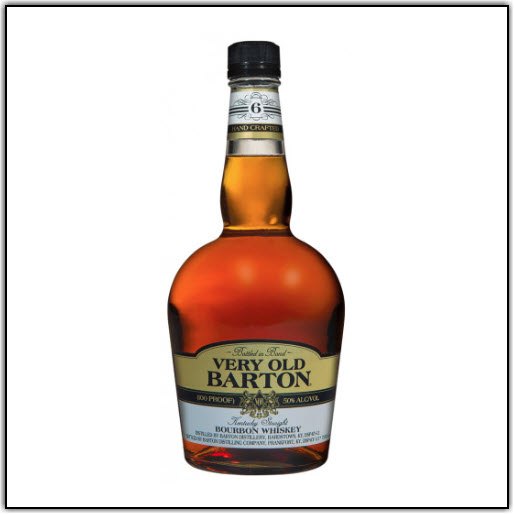 Very Old Barton Kentucky Straight Bourbon is an impressive spirit even given its low price point. Whiskey Advocate named it "Best Buy Whiskey of the Year." The requirements for bourbon in the United States are that it be from a mash bill of at least 51% corn, matured in oak barrels, and bottled at 80 proof or higher. If whiskey is all of these and it's aged for at least two years it earns the title of "straight bourbon."
This whiskey is aged for about four to six years in charred American oak barrels. The charring gives it a series of distinct flavors that are highly enjoyable even when sipped neat. In the bottle, it's a rich amber color with an aroma of chewy leather and vanilla beans.
The palate offers caramel, nougat, toffee, and rye spice, all about equally present. The finish is bold and strong.
4. Old Grand-Dad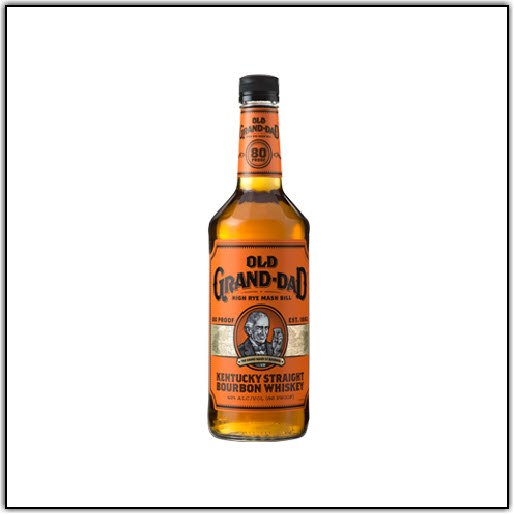 A distiller named Basil Hayden made himself known by distilling a whiskey with a higher-than-normal percentage of rye which led to a distinctive taste. He was one of the lucky ones who kept distilling through prohibition for a pharmaceutical company, so he never had to go out of business.
He eventually passed on the art to his son, who passed it on to his son. It's this third-generation distiller that named this expression after his grandfather as a way to honor him. Old Grand-Dad as a brand has changed hands a few times, but the memory remains.
On the nose, Old Grand-Dad Bourbon features sweet caramel, cinnamon, vanilla, and a touch of burnt oak. The cinnamon is dominant but it's well-balanced by the sweeter notes. The palate is also strong with cinnamon followed by baking spices and dark fruit. Rye spice shows up on the finish. It's a well-balanced, medium-bodied, pleasant drink overall.
5. Evan Williams Bottled in Bond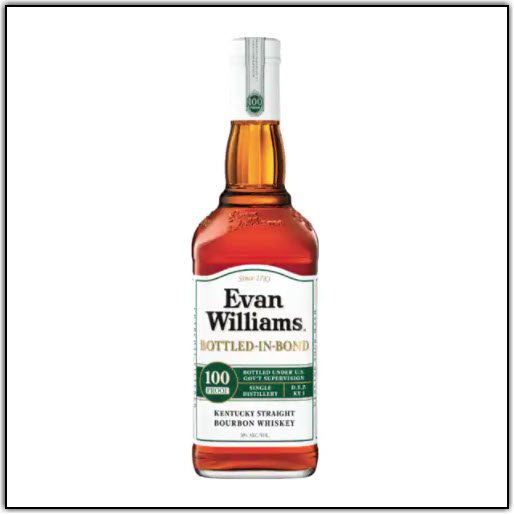 Evan Williams is a well-known distillery in Kentucky, having produced a wide range of bourbons, flavored whiskies, and even some liqueurs. Even Williams Bottled in Bond is a newer expression that was released in 2012.
To be considered "bottled in bond" there are several requirements. First, be produced during one distillation season and by one distiller at one distillery. It must then be aged for at least four years in a federally bonded warehouse that is supervised by the government. Lastly, it must be bottled at exactly 100 proof. The label must also contain clear information about where it was distilled and bottled if the locations are different.
It goes without saying, then, that there's a little extra effort that goes into creating a solid bottled in bond whiskey. Evan Williams doesn't just do it well, they do it well for a great price! On the nose, you'll find lots of sugar and sweetness with notes of caramel, vanilla, dark fruit, and gingerbread. It's definitely an aroma for those with a sweet tooth!
The palate follows with similarly sweet notes of vanilla and caramel with burnt brown sugar and a hint of black pepper. Overall, it offers a full flavor with just the right amount of heat to balance out the lovely sweetness.
Bottom Shelf Whiskey Mixers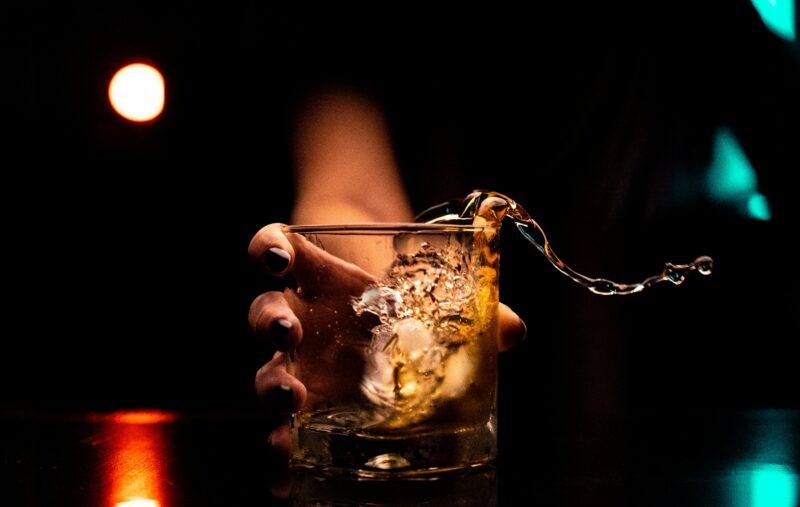 While many companies do an amazing job at creating affordable whiskey that's both versatile and delicious, there's often a little burn or a bit of an alcohol flavor you just can't avoid. Some don't mind this, but it does bother others.
Much of this can be masked in a cocktail, but sometimes you just want to enjoy the other flavors present without too much interference. Here are a few simple things you can mix with your whiskey to mask some of the flaws while retaining the flavors you enjoy.
Coke
Coca-Cola is an easy go-to for many simple spirit mixers and whiskey is no different. Coke's sweet corn syrup will smooth out any harsh tones in the whiskey and make it very easy to drink. If you want to be a touch healthier, Mexican coke uses more natural sugar compared to the artificial ingredients in the American version, but there's not a noticeable flavor difference.
Lemonade
Lemonade is a great summer drink, and summer is a popular time to consume alcohol. Why not mix the two with easy spiked lemonade? The combination is sublime – sweet, citrus, and whiskey, but it's mellowed out into a tall glass. This eases the intensity of the whiskey and removes any bite. The drink will work with pretty much any whiskey, even if the whiskey is really bad.
This idea can also give you a little confidence if you're trying out new whiskies – if you hate it, just add lemonade and it becomes much more likeable!
Cold Brew
Coffee and alcohol have a long history of being amazing together. Irish cream in your morning cup is a popular one, and there are countless mocha and coffee-flavored cocktails out there. Coffee and whiskey go well together too, but make sure the coffee is cold brew.
The heat of hot coffee will make the harsher notes you're trying to eliminate even worse. A cold brew on the other hand, offers the strong and bitter flavors you need to take the edge off the whiskey. If your cold brew has some chocolate or nutty flavors, the whole thing will be that much more delicious!
Ginger Ale
Much like coke, the sweetness in ginger ale takes away the harsher notes of the whiskey but adds that tiny little bit of spice as well thanks to the ginger. You can also expect some creamy vanilla notes to come through.