Whiskey is often thought to be a refined and sophisticated drink. It's aged in oak barrels with carefully selected ingredients, and the result is often a complex drink with an acquired taste. Many whiskies are well-suited to sipping, with more flavor notes coming out the longer you make it last. It's a popular drink for social settings, even sometimes in business.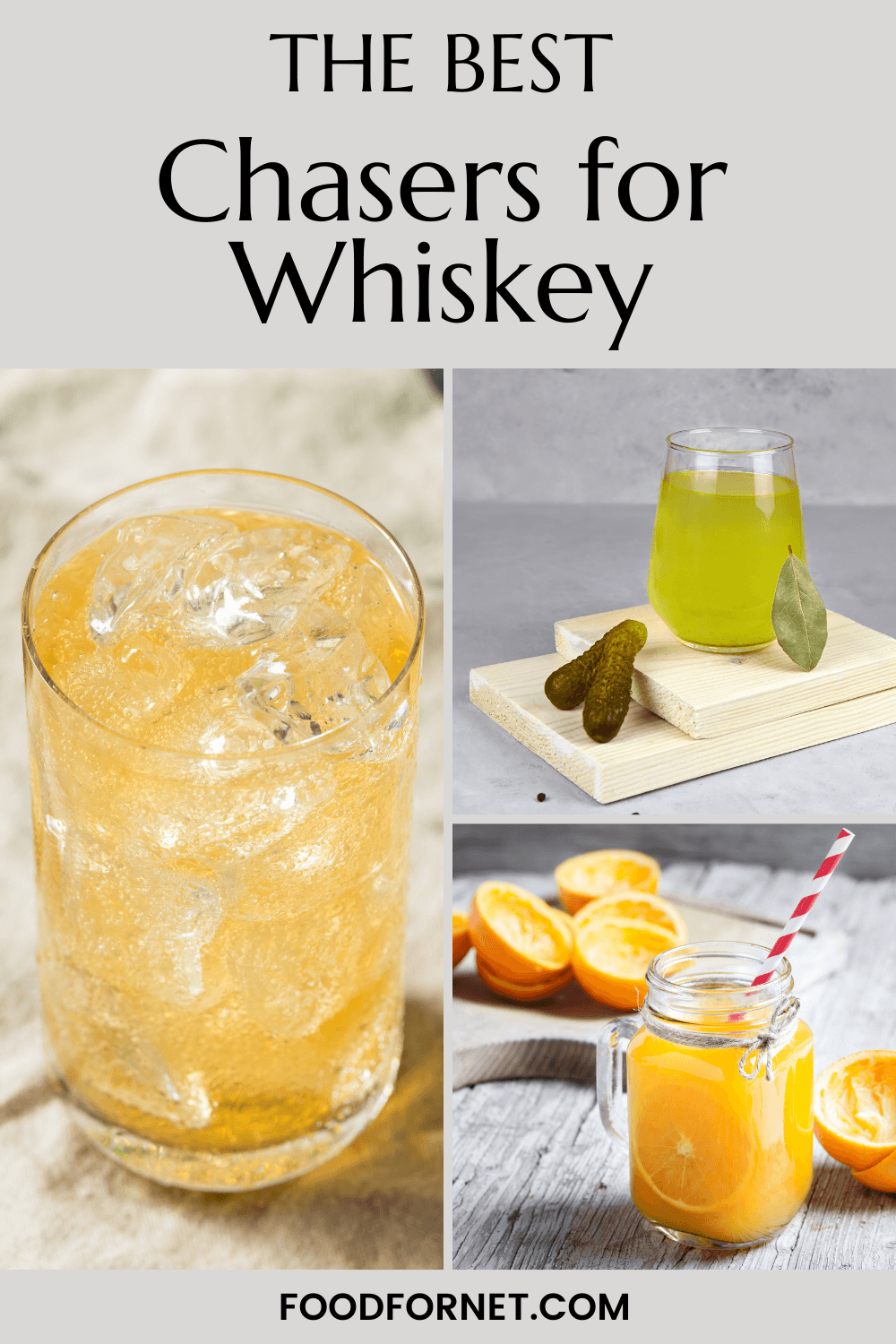 The great thing about whiskey though is that it's so versatile. It doesn't always have to trail sophistication behind it. If you like whiskey but you also want to have some fun, there's no reason you can't do some whiskey shots. Whether you dress it up with additional ingredients or do it straight, there's a whiskey for every occasion and desire. When cheap whiskey is on the menu, then the best chasers for whiskey will help you get it down without too much regret.
If you're shooting cheap, straight whiskey, you might want a little help on the back end. The best chaser for whiskey not only offers nice flavors of its own but it cancels out the burn and makes the experience more pleasant overall. Whiskey chasers are often something sweet, and citrus never fails, but there are plenty of options if you want to go the spicy or savory route instead:
The Best Chasers For Whiskey (With Pictures!)
Ginger Beer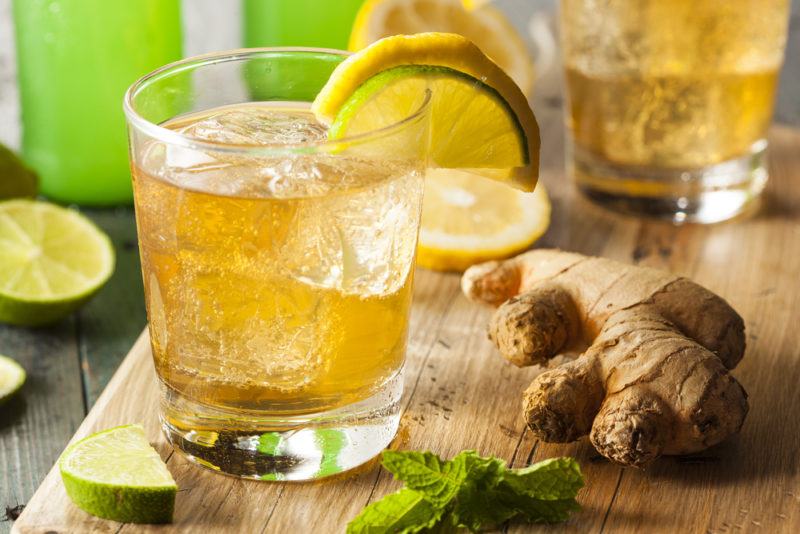 While not an alcoholic drink itself, ginger beer has a significant place in the world of spirits and cocktails. It famously pairs with whiskey in a Moscow mule, so it's no surprise it works as a chaser. Created in the 1800s, it's the original ginger-flavored drink. Some still consider it interchangeable with ginger ale, but they are different.
Despite being non-alcoholic, it does have "beer" in its name which has historically caused quite a bit of confusion. Its original recipe contained ginger, water, sugar, lemon juice, and a bacterial culture known as the "ginger beer plant." This mixture was left to ferment, and that combined with the ginger beer plant is where it got its name. Today, it's often not fermented, but its intense flavor and dry character set it apart from ginger ale significantly.
Goslings Stormy Ginger Beer was created by the renowned rum makers at Goslings. They tailored it to match their classic Black Seam Rum and make you the perfect dark 'n stormy, but it's a fantastic ginger beer with the perfect balance of sweet and spicy. The great attention to taste and quality makes it quite versatile and it'll chase your whiskey in the most delicious, tingly way.
Coca-Cola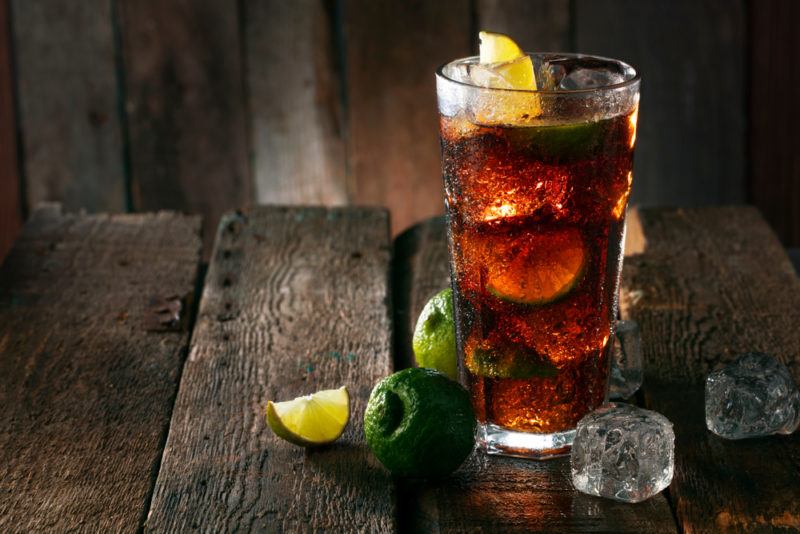 Coke pairs well with whiskey in a whiskey and cola, so it's not surprising that the soda works well as a chaser too. Like ginger beer, the sweetness of the cola contrasts the whiskey well and helps to cleanse your palate.
Coke is a particularly good choice when your whiskey has oaky and caramel flavors. Try a coke chaser with your favorite bourbon and you'll quickly see what we mean.
Pickle Juice

Another famous whiskey partner is pickle juice. It's such a common chaser that the whiskey/pickle juice combo has a name of its own – a pickleback. The name is self-explanatory and also serves as a reminder that the pickle juice goes second, or at the "back" of the combo.
Chasers are often sweet, and this one obviously goes against the grain with the salty, briny character of pickle juice.
If you like the taste of pickles, though, it works just as well to combat the heat and burn of a quick shot of whiskey. You can take your pick, but it goes particularly well with a shot of bourbon.
For how popular this interesting little shot is, you'd think it goes way back. It's only been around since 2006, though, when a bartender by the name of Reggie Cunningham created the drink. Reportedly, he was hungover behind the bar eating pickles, which conveniently came from McClure's which happened to be two doors down. A woman walked into the bar and ended up shooting Old Crow with Cunningham, and they chased it down with what was right in front of them already. Once they realized how great the combination was, the idea spread like wildfire and people now do this shot all over the world.
Maker's Mark Bourbon is a great choice if you don't know where to start. This handmade wheated whiskey is made from red winter wheat, giving it a flavor that's distinct from most other bourbons out there. It's bottled at 90 proof and features notes of caramel, cinnamon, vanilla, malt, and bourbon spice on the nose. The palate offers much of the same with notes of caramel, bourbon, vanilla, fruits, and a hint of citrus.
Beer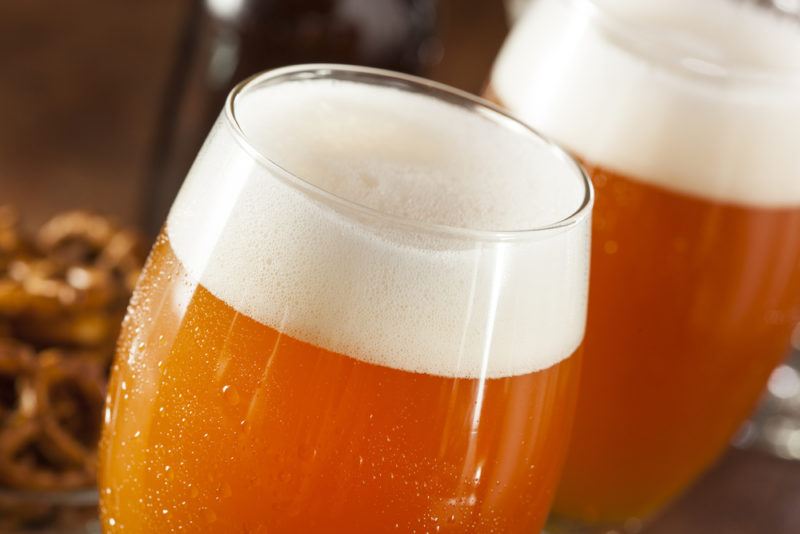 Beer is a classic whiskey chaser. The combination even has a name of its own – the boilermaker, particularly if you drop the whiskey into your beer.
Using beer as a chaser was once a very low quality approach, one used when the whiskey had a considerable burn that needed to be mitigated. That's not the case these days. Instead, pairing whiskey and beer has become somewhat of an artisan experience.
In particular, carefully choosing the beer and the whiskey allows you to choose complementary flavors. When done well, the whiskey and beer actually make each other better.
Mountain Dew

Perfectly sweet and fizzy, Mountain Dew does well after a spicy rye whiskey like Rittenhouse. The sweet, bubbly drink instantly neutralizes any burn or harshness from your shot of whiskey and it balances any spice on the profile.
Why does it go so well with whiskey? This could be because it was created specifically to chase whiskey (you can also use it to make some pretty amazing cocktails). It's become a mainstream drink that many enjoy on its own, of course, but it was initially invented by two brothers in Tennessee who wanted something better to chase their whiskey with. They didn't intend to get into the soft drink industry or create the next best soda – that was an accident!
Back in the 1940s when brothers Ally and Barney Hartman liked drinking whiskey, but much of it wasn't quite as smooth as it is these days. They took the typical chasers to the next level, creating a lemon/lime soda made with real sugar. It was named Mountain Dew after an old nickname for moonshine.
For a while, Mountain Dew was known for its association with booze. It all changed when Pepsi bought the brand in 1964 and very successfully brought it to a different market.
Regardless, it's still a great whiskey chaser, even if most people know it as a sweet soda or a sports drink.
Water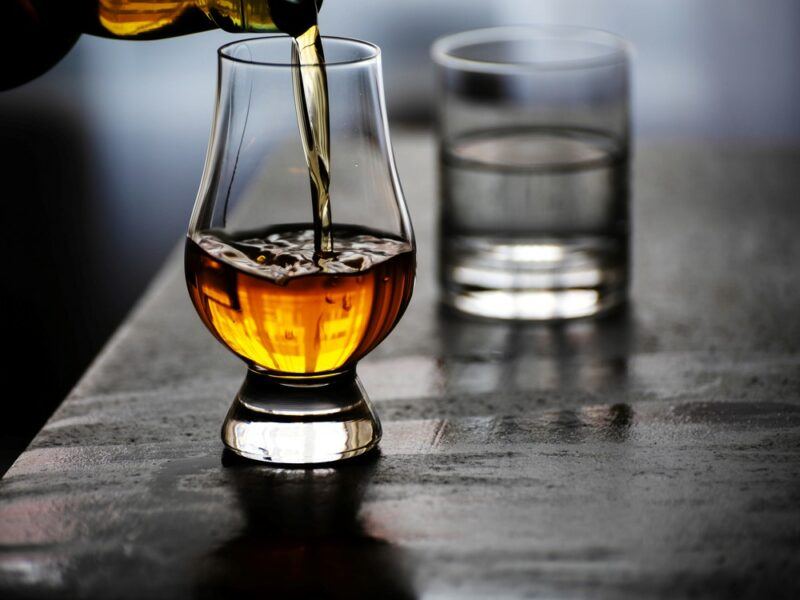 Water is a somewhat boring whiskey chaser, but also a surprisingly good one. It has the same effect of reducing the whiskey's burn and does so without drowning out the flavor of the whiskey. This is an excellent chaser if you want to truly savor your whiskey.
Regular water isn't your only option here. Many people turn to soda water instead. The bubbles provide some extra interest to your drink, without giving you any unwanted flavors at all.
Orange Juice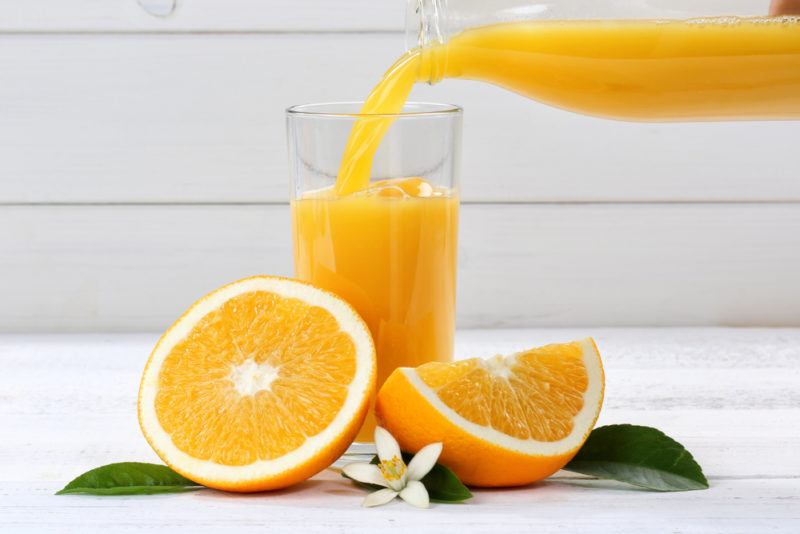 You can never go wrong with some sweet citrus, especially when it comes to eliminating the burn of alcohol. Orange juice is perfect if you're shooting some cheaper, younger whiskey that just isn't as refined as its more aged counterparts.
Four Roses Bourbon is an excellent spirit in its own right. It's made from a blend of 10 distinct recipes and is aged for 5 years. It's perfect for cocktails as other flavors will be there to mingle and cover any potential burn. If you don't want to break the bank on shots, though, orange juice will cut right through and eliminate any burn you may feel on the way down.
Four Roses Bourbon has a fairly simple profile, with notes of bourbon and butter on the nose. The palate is light and slightly syrupy, with soft, sweet notes of apples. When not used in a cocktail, it's also pretty good on the rocks.
Sweet Iced Tea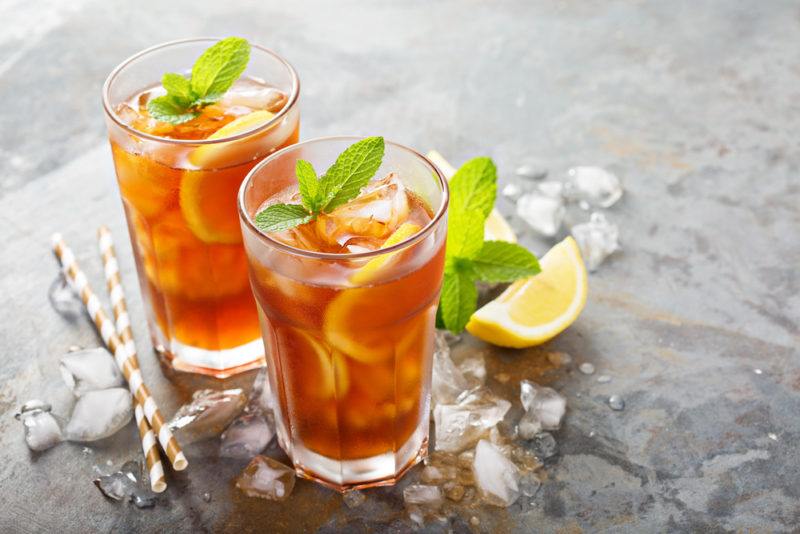 A good sweet iced tea is light, tart, and citrusy without being overwhelming or intense in any way. It's a nice refreshing drink on its own, especially on a hot day. These qualities also make it a good whiskey chaser, though! The tart, citrus flavors do well to cut through the alcohol. Sweet iced tea goes particularly well with the often slightly sweeter flavors of a Tennessee whiskey like George Dickel Barrel Select.
This whiskey is made by coming whiskey from 10 different barrels, all aged 10-12 years. The barrels to be used are carefully and expertly selected by the Master Distiller himself.
The result is a lovely nose with aromas of oak, vanilla, and candied nuts. The palate has notes of caramel, cloves, faint citrus, and a hint of toasted marshmallows and mint. The finish is long with more notes of oak with some corn and cinnamon on the very end.
Other Types Of Fruit Juice

We already talked about orange juice as a whiskey chaser, but that's hardly your only option. Most fruit juices actually work well in contrast to whiskey, including pineapple juice, apple juice, and even tart cherry juice.
It's always best to focus on 100% juice here, rather than versions with additives or artificial flavors. Using high quality juice will make a huge difference to your experience.
Don't be afraid to experiment either, as different juices will work well with different whiskey expressions. Your own preferences will play a big role as well.
Switchel

Finally, there's the Switchel. This unusual drink was designed as a whiskey chaser and was first served in Brooklyn. It uses a combination of vinegar, ginger, and syrup, which creates a noticeable kick.
Switchel's effect as a chaser is similar to ginger beer. However, the drink isn't just limited to being a chaser. It's sometimes used as a health tonic too or as a way to increase your apple cider vinegar intake. It can even be an interesting cocktail ingredient.
Other Ways To Drink Whiskey Chasers
The classic approach is to take a shot of whiskey and then quickly follow it with the chaser. However, this isn't the only approach.
Some people drink the chaser before the whiskey instead. Doing so doesn't offset the burn in the same way, but can still make your whiskey drinking experience enjoyable. The chaser might even impact the flavors you notice in your whiskey.
Alternatively, you can build something a little like a Jager bomb, where you drop your shot of whiskey into your mug of chaser. Doing so lets you drink the chaser and the whiskey at the same time, giving you quite a different experience.
Best Whiskey Mixers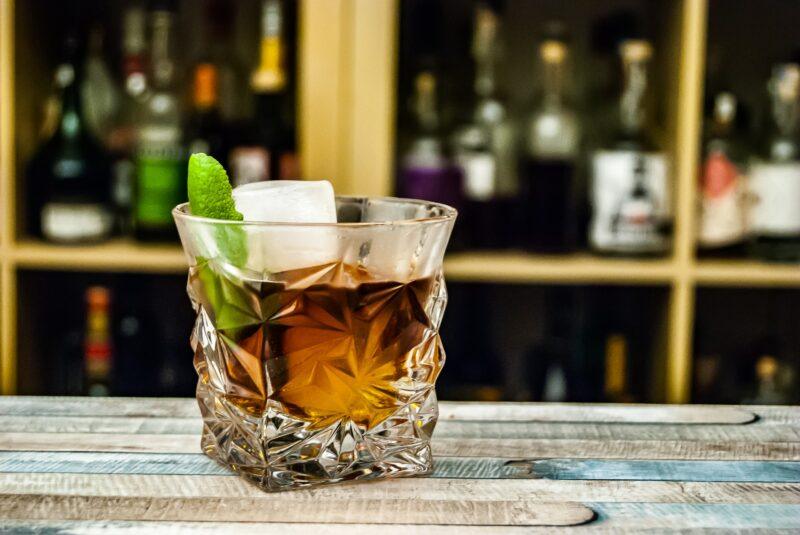 What happens when you don't want to take straight shots, you don't feel like sitting around and sipping slowly, but you're not up for making a complicated cocktail? It's a common enough conundrum, and there is a solution! There are many easy ingredients you can simply mix in with your whiskey to improve the sipping experience without any shaking, squeezing, or recipe-following.
Try one of these as the perfect in-between to shots and cocktails:
Soda Water. This adds little in the flavor department but it changes up the texture and may bring forward flavor notes you never knew were in your favorite whiskey!
Coca-Cola. This one brings fizzy and flavor to the table. It'll cut through any harshness and add a delightfully sweet edge to your drink with very little effort involved.
Lemon. If you like the tart sweetness of lemon, squeeze some straight into your glass of whiskey and enjoy! In the summer, sweet lemonade is an amazing alternative.
Apple Cider. There are plenty of apple-based cocktails that call for whiskey, but sometimes you just want to keep it simple. Fresh apple cider in your favorite whiskey will enhance any oaky notes and bring out the sweetness. You can add it chilled or heated depending on your mood and/or the weather outside, and it'll be great either way!