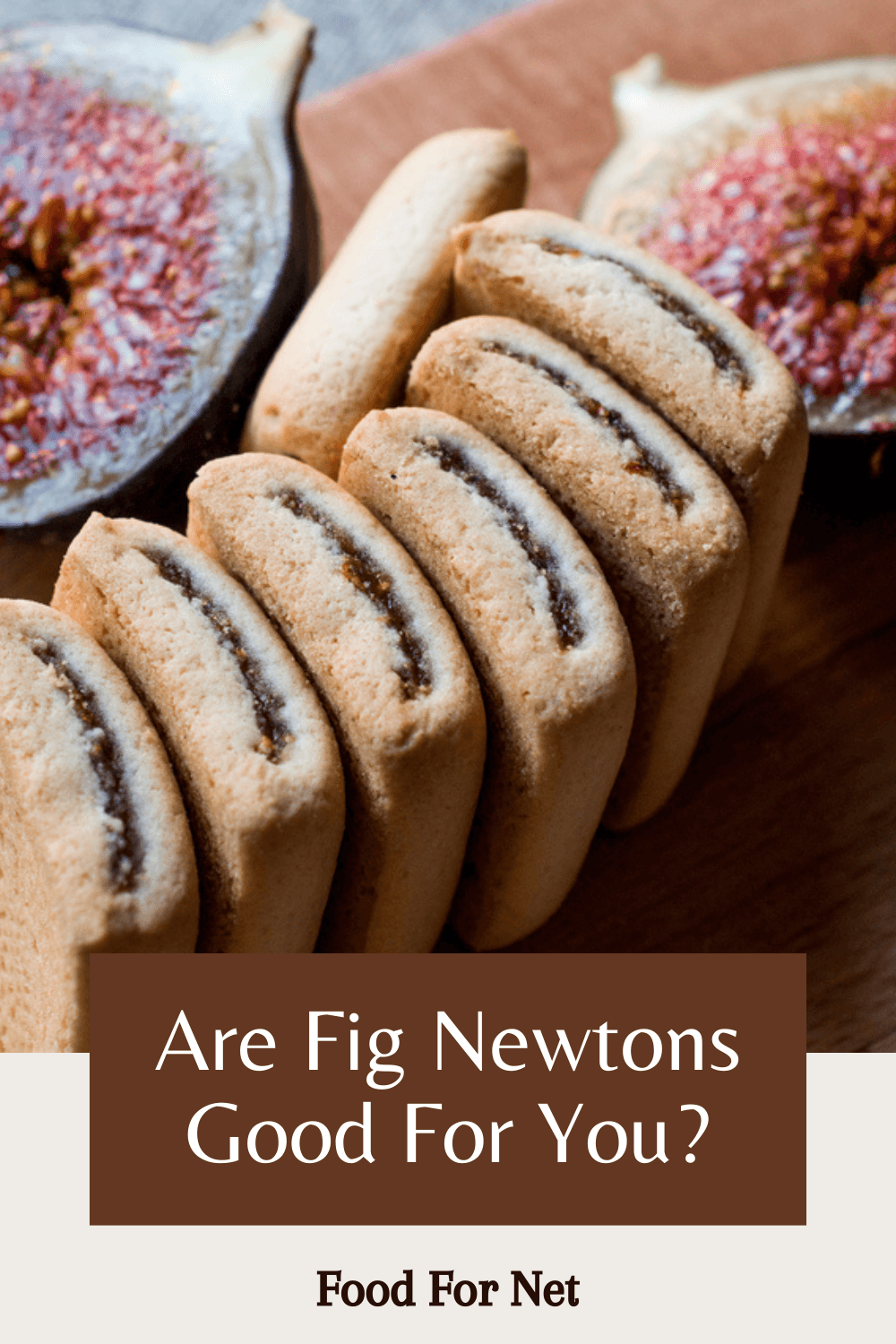 Fig Newtons don't look like a healthy snack, as they're processed, sweet, and full of carbs. Yet, they also rely on figs and we know that figs are healthy. What about it, then, are Fig Newtons good for you?
Thankfully, companies need to provide the full nutrition details for their products, along with an ingredients list. This information doesn't tell us everything about Fig Newtons, but it certainly helps.
We'll give you a hint, though. While Fig Newtons rely on figs, they contain less fiber than figs, along with more sugar and plenty of other additions.
Are Fig Newtons Good For You?
Fig Newtons Nutrition
Benefits Of Fig Newtons
The Problems With Fig Newtons
Should You Avoid Fig Newtons?
What About Homemade Fig Newtons?
What About Other Types Of Newtons?
Healthy Alternatives To Fig Newtons
Final Thoughts
Fig Newtons Nutrition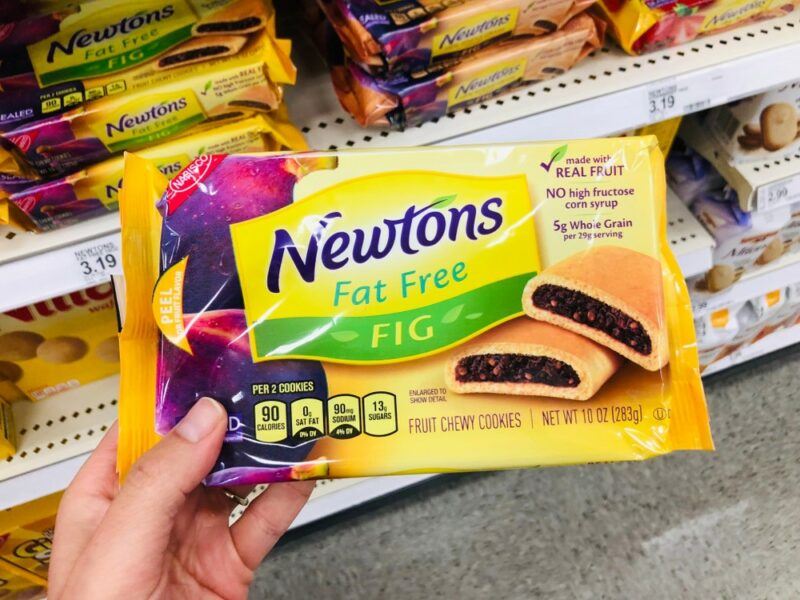 Nutritionally, Fig Newtons aren't that exciting. A serving of two cookies provides you with roughly:
100 calories
Fat: 2 grams
Saturated Fat: 0 grams
Carbohydrates: 21 grams
Fiber: 1 gram
Sugars: 12 grams
Protein: 1 gram
The nutritional label doesn't highlight many nutrients, although the flour used is enriched with B vitamins and folic acid. However, nutritional labels don't mention all possible nutrients, so you'll probably still get various vitamins and minerals from the figs.
The fat free version of Fig Newtons is surprisingly similar. It contains no fat, 90 calories per serving, 1 gram of fiber, and 14 grams of sugar. The whole grain version drops the fat down to 1.5 grams and gives you 2 grams of fiber.
The ingredients are similar regardless of the version you choose, so the health effects are likely to be as well.
Benefits Of Fig Newtons
As you've probably guessed, there aren't that many benefits to talk about. The main one is simply that the cookies are made with real figs.
Figs are even the first ingredient on the nutritional label, which is both impressive and surprising. Figs themselves are a good source of antioxidants, fiber, and nutrients. Their fiber content also makes them particularly relevant for digestion.
The nutritional label shows that most of the fiber from figs doesn't carry over to the whole product. But, we know less about the nutrients and antioxidants. You'll probably get some of both in Fig Newtons, just less than you'd find in actual figs.
The Problems With Fig Newtons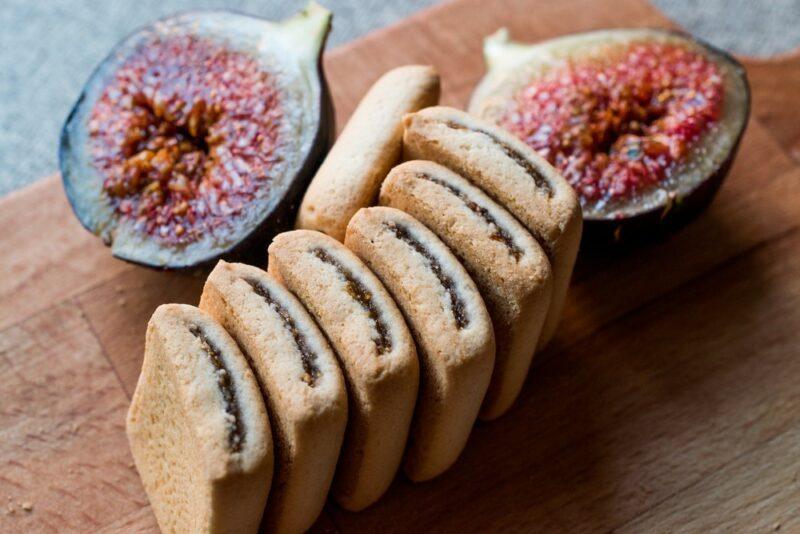 They're Highly Processed
Processed foods are convenient and delicious, but they're never great for health. In fact, research links such foods to all types of problems, including an increased risk of heart disease, cancer, obesity, heart disease, and even death. There are mental health impacts too, where processed foods can raise the risk of depression.
Part of the problem is the processing steps, as these strip away many natural compounds and qualities of the original food, leaving you with an inferior substitute.
Some of the ingredients are also low quality. They make the food taste good, but don't do our health any favors at all.
Here's another thing, products like Fig Newtons are designed to be delicious and keep us reaching for more. This is why it's so easy to overconsume processed snacks, a pattern that leads to all types of health problems.
The Additives
Processed foods often use additives for texture, flavor, and to save money. Some companies are pretty good and avoid additives entirely or just use ones that are as natural as possible.
However, with Fig Newtons, you have natural and artificial flavors, sodium benzoate, soy lecithin, and a few more.
Additives like these aren't known to be dangerous. Plenty of studies even suggest that they're completely safe in the amounts that we consume. The problem is that these are still unknown ingredients, ones that humans don't have a long history with. Additives are also everywhere and there are countless different types.
Plus, while foods only contain a tiny amount of additives, we're often eating many types of processed foods. When we do so, those tiny amounts tend to quickly add up.
Those patterns are seriously concerning because human health is complicated. It's hard to tease out the effects that individual foods and ingredients have on our health. It's also easy to miss problems.
This is why many people take a cautious approach to additives. For some, this may involve cutting additives out entirely, while others may try to minimize their intake, focusing on whole food ingredients and homemade meals whenever possible.
The Sugar Content
Fig Newtons are high in sugar as well, with a serving of two cookies giving you 12 or 14 grams of sugar. That's a lot, given that the cookies are pretty small.
The problems here barely need saying, as sugar is famously linked to plenty of health issues, including increased inflammation and a higher risk of obesity and type 2 diabetes.
While figs themselves are high in sugar, roughly two thirds of the sugar in Fig Newtons has been added in the form of invert sugar, corn syrup, and sugar. That's three different types of sugar, plus that natural sugar found in figs. Seriously. That's way more than you need.
They're High In Carbs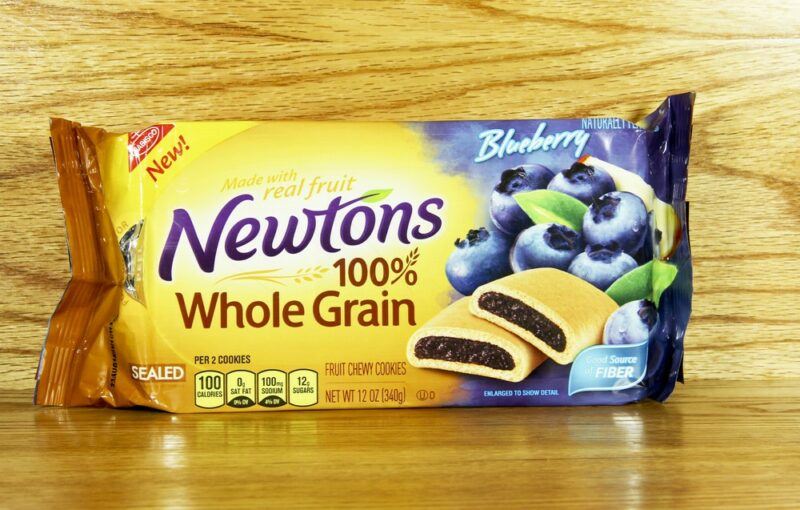 With so much sugar, it's no surprise that Fig Newtons are high in carbs as well. The original version contains 21 grams of carbs per serving. That works out to more than 10 grams of carbs per cookie.
When you get carbs in nutrient dense foods like vegetables, grains, and legumes, they can offer some benefits. The same isn't true for the carbs in highly processed foods. These carbs tend to cause no end of problems, increasing your risk of various diseases and of weight gain.
The carb content of Fig Newtons also makes them a poor choice for keto diets and for anyone with diabetes.
Interestingly, figs themselves may be helpful for diabetics due to their fiber content. The same isn't true for Fig Newtons, as you're getting much more sugar per serving and only a gram or two of fiber.
Should You Avoid Fig Newtons?
In the end, Fig Newtons are a highly processed snack with few saving graces. In fact, even the whole grain version manages to be high in sugar and low in fiber.
You might get some nutrients and antioxidants from the figs themselves, but this is hardly a reason to eat the cookies. You'd see many more benefits from ditching Fig Newtons and sticking to fresh figs.
That said, if you love Fig Newtons despite the problems we've talked about, you don't need to avoid them entirely. You can still be healthy and live well, even if you have some processed and less-than-ideal foods in your diet. The trick is to pay attention to what you eat and your portion sizes.
Doing so could mean having two Fig Newtons every so often, rather than getting through the whole package in just a few days.
What About Homemade Fig Newtons?
There are plenty of recipes for homemade Fig Newtons. Some try to mimic the original product precisely, while others tweak the ingredients to give you something healthier.
For example, this version uses the natural sweetener Truvia, which helps to decrease the sugar content. It also focuses on oat flour rather than regular wheat flour.
Making your own Fig Newtons does help you to avoid additives entirely and could give you a healthier snack. Still, even when homemade, Fig Newtons tend to be high in carbs and sugar – and aren't incredibly nutritious.
Once again, it's best to see them as the occasional treat, rather than a snack that's likely to boost your health.
What About Other Types Of Newtons?
Fig Newtons were the original cookie and were the only flavor the longest time. These days, the company just uses the name Newtons and has various flavors, including strawberry, apple cinnamon, and mixed berries.
The nutritional profile is similar for these as for Fig Newtons. However, the ingredients are a little different. For example, the strawberry flavor features strawberry puree fourth on the ingredients list, after two types of sugar and two types of flour (Fig Newtons feature figs first on the ingredients list).
The strawberry version also uses Red 40, an artificial food color that may cause behavioral changes in children and could even increase cancer risk.
Healthy Alternatives To Fig Newtons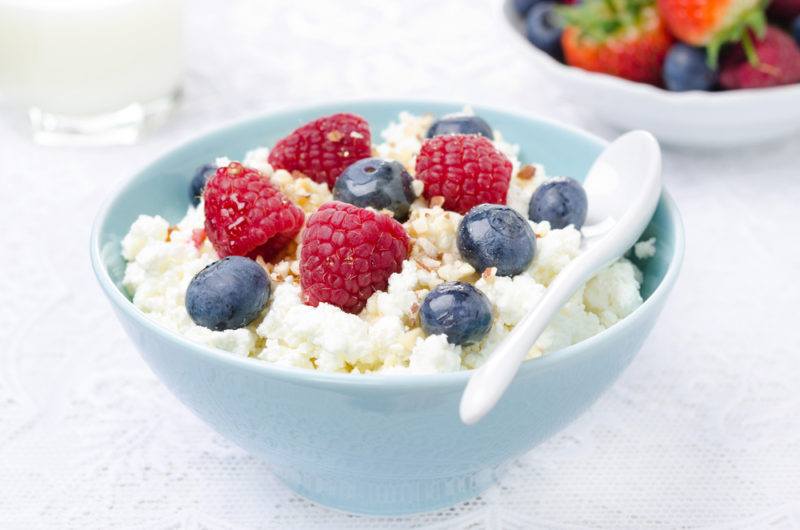 There are plenty of healthier cookies out there, including ones you buy at the store and ones you make at home instead. However, these don't really make the grade for being healthy. Most are just healthier, which isn't the same thing at all.
To find a healthy snack, you really need to step away from the processed world entirely.
Instead of products like Fig Newtons, look for whole food snacks, ones that are packed with nutrients. Here are a few examples:
Nuts. Nuts are packed with protein and healthy fats. Their ability to keep you satisfied can even help you to lose weight. Pretty impressive, right?
Veggie sticks and dip. Fresh vegetables give you plenty of nutrients and antioxidants. Cutting them up and using them with dip makes them even more delicious. Hummus is exceptional here, as it's high in fiber and protein.
Popcorn. While popcorn loaded with butter and salt isn't good for you at all, plain popcorn is a high fiber and low calorie treat that works surprisingly well.
Apple slices and nut butter. Pairing apples with peanut butter or almond butter is exceptional. Not only do you get a fantastic contrast of flavors and textures, but you're getting fiber, protein, and healthy fats all in a single snack.
Cottage cheese with fruit. This snack follows a similar pattern, where you're combining fruit with a protein rich ingredient. Doing so gives you a much more satisfying snack than fruit on its own.
Chia pudding. This isn't a sugary and highly processed like many puddings. Instead, it's a simple dish made with chia seeds and some type of liquid. The seeds provide plenty of nutrients, protein, and fiber. You'll also need to add something in for flavor, like cocoa powder or berries, as chia seeds are bland on their own.
Final Thoughts
Fig Newtons are a processed snack with plenty of carbs and added sugar, and not that many nutrients. You might be able to have one or two every so often as a treat, but please don't ever see them as being healthy. They're simply not.
Also remember that Fig Newtons won't ever offer the same benefits as figs. They've been too heavily processed, contain too much sugar, and don't offer much fiber at all.
Frequently Asked Questions
Are Fig Newtons Vegan?
Fig Newtons were once unsuitable for vegans, as they included whey as an ingredient. However, Nabisco has since changed the recipe – turning Fig Newtons into a vegan friendly product.
There are some controversies though. One issue is the figs themselves because female wasps die during pollination. Many vegans don't consider this an issue, as wasp death is simply a natural part of their life cycle and not the result of human exploitation, some vegans do choose to avoid figs.
Another issue is the use of processed sugar. Some sugar mills use bone char to process their sugar, which isn't vegan friendly. There's no way to know when this is the case and when it isn't, so some vegans avoid processed sugar entirely. Others choose not to. If you're concerned about this aspect, then it's best to skip Fig Newtons.
Are Fig Newtons High In Fiber?
Fig Newtons contain some fiber, but not a huge amount. You're only looking at around 1 gram of fiber for every two cookies. While this is more than some types of treats, it's not likely to impact your health much at all.
Are Fig Newtons Good For Constipation?
The fiber in figs could help with constipation, but this effect doesn't extend to Fig Newtons. Seriously, Fig Newtons are mostly just delicious cookies. They're certainly not the same as actually eating figs.
Are Fig Newtons Gluten Free?
Fig Newtons use wheat flour as one of their main ingredients, so they always contain gluten. However, some people have created their own recipes for gluten free alternatives to Fig Newtons. These have a similar flavor and texture, but rely on ingredients like coconut flour and almond flour, rather than wheat flour.
Are Fig Newtons Good For Diabetics?
Honestly, no. Fig Newtons are high in sugar, low in fiber, and don't offer many nutrients. They're simply a treat and are likely to spike blood sugar.