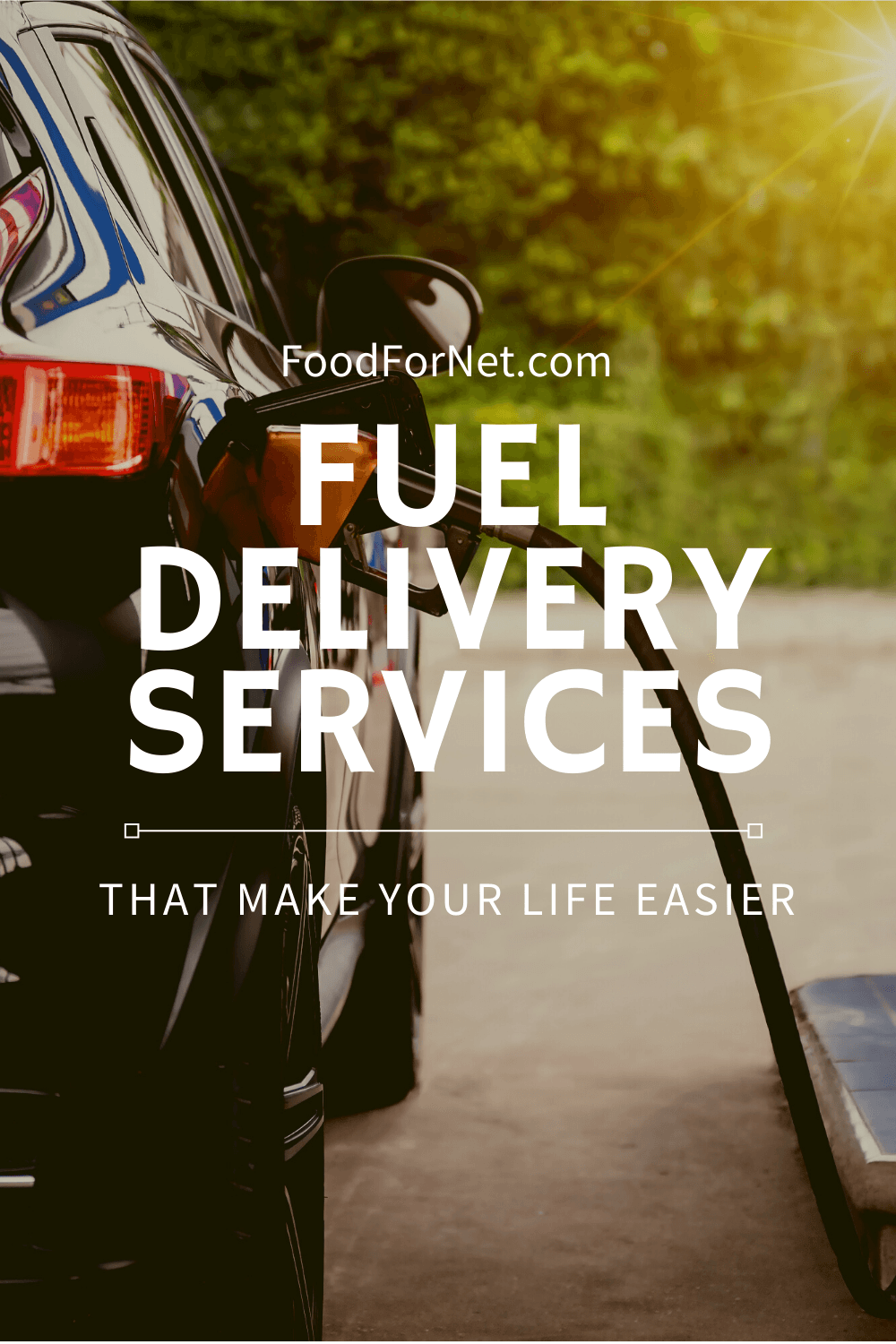 Fuel is big business as it's what keeps everyone going. From your own personal car and house to huge fleets of trucks and massive office buildings. Thankfully, fuel is always readily available. The annoying part is that you have to go get it.
If you drive a lot and use a lot of gas, this means frequent stops at the gas station which can be a major inconvenience. If you need fuel for your large and busy company, it's even more of a pain to be going out and getting fuel all the time.
This is why so many great fuel delivery services exist. With some focusing on big companies and others servicing individuals, you can have fuel delivered to wherever you are. Many offer regular monthly deliveries to big companies, and some are even available 24/7 in case of an emergency.
Many of these companies also offer additional fuel-related services like vehicle maintenance and inspections, tank sales and rentals, and more. With so many options both locally and nationwide, there's a fuel delivery company out there that can meet your exact needs, whatever they may be.

1. Booster

Booster wants to make your lives a little easier and bring fuel to you – guilt-free and effortlessly. They will bring fuel directly to you for the same price as you would pay at the gas station. They do this for your own convenience and because it benefits both the city and the planet.
They're also available for times when you run out of gas by accident and don't want to be stuck somewhere for too long while you wait for rescue. They deliver to businesses or your personal car.
All you need to do is park your car, let them know your location, and pop the fuel tank open. Once your tank is full, you're notified – easy as that. They currently deliver to Seattle, San Francisco, Los Angeles, Austin, Dallas-Forth Worth, Nashville, and Orange County.
2. Atlas Oil

Atlas Oil focuses on bulk diesel fuel delivery. With more than 30 years of experience in this particular industry, they understand what it takes to offer top-notch customer service. They have a knowledgable and experienced team and industry-leading prices.
In addition to their premium service and excellent prices, they also understand the need for quality – which they also provide. Their nationwide network of terminals means they can offer fast and reliable service to all of the lower 49 states. They are also proud to offer emergency fuel delivery in cases of extreme natural disasters.
3. Fuel Delivery Services

Fuel Delivery Services was established in 1998 on the basis of putting safety and service together. They keep this in mind with every load and every delivery. Their team of drivers are highly trained and professional with decades of experience in the industry.
They service areas throughout California as well as some parts of Arizona and Nevada. They offer 27/7 dispatch service 365 days a year, meaning they are always there when you need fuel, whether it's scheduled or not.
4. Flyers

Flyers offers bulk fuel delivery to California, Nevada, and Arizona, focusing on providing to businesses who need a large and constant supply. They can deliver between 400 and 4000 gallons of all their products, including fuel and heating oil.
For larger companies such as independent gas stations or a business with a large fleet of trucks, they can deliver up to 9000 gallons to underground storage tanks. Within Nevada, deliveries can be up to 14,000 gallons. They work hard to keep their pricing affordable and competitive while offering top-notch customer service.
5. Sure Fuel

Sure Fuel offers fast, reliable, and convenient fuel and grocery delivery service to individuals. They have an app that's easy to use and you can get what you need, on-demand. Once you've selected what you need to be delivered, they will have it to you within four hours.
Or, you can pay a little extra to have it delivered in two hours or even one instead. They service everyone from students to senior citizens as well as hotels, malls, events, and more. They also offer a few other small services such as windshield wiper fluid and tire gauge top-ups for an extra $5.
6. Hunt and Sons

Hunt and Sons is a family-owned business that's been around for more than 70 years. Today, they operate 13 facilities and employ more than 200 people. They offer a wide range of products for delivery, including gasoline, low sulfur diesel fuel, biodiesel, E85, kerosene, jet fuel, and a wide array of lubricant products.
They purchase their products directly from major, world-class refiners and they're always committed to providing a quality product with quality service at a fair and competitive price. Their services are available nationwide through more than 230,000 fueling sites.
7. Fleet Fuelz

Fleet Fuelz offers a robust service with 24/7 national delivery, both wholesale and bulk. They offer convenient on-site delivery for fleet vehicles, transportation, construction industries, and railroad. They provide wet-hose service directly into your truck and/or machinery.
They offer a variety of products including gasoline, lubricants, diesel fuel, aviation fuel, and diesel exhaust fluid. Between their wide range of products and constant availability, they work very hard to meet all of your needs and provide the most reliable and convenient service possible.
8. Ricochet Fuel

Ricochet Fuel offers 24/7 delivery services for both small and large quantities. Their available products include gasoline, diesel, and oil. You can either schedule a regular delivery or they are available for urgent and/or emergency services should you happen to run out unexpectedly.
In addition to fuel delivery, they also offer on-site fuel tanks from 250-20,000 gallons for purchase or rent. You can rent the tank entirely for free if you're meeting their minimum monthly usage as well.
They are based in Texas but they also deliver to Georgia, Iowa, Kansas, Mississippi, Missouri, Nebraska, North Carolina, Ohio, Pennsylvania, South Carolina, Virginia, Washington, and Wisconsin.
9. Flashpoint Fuels

Flashpoint Fuels offers a range of fuel-related services, focusing on businesses that require large amounts of fuel to keep things heated and running. The offer bulk delivery of either diesel or gasoline, with or without ethanol with their most common customers being industrial, farming, and construction businesses.
They service the entire Lower Mainland and they offer automatic refills on your desired schedule, or you can call them any time. They also offer tanks for both sale or rent with a wide range of sizes. Lastly, they offer tank inspection services which are recommended to be done once a year.
10. McAlister Transportation

McAlister began in 1933 and is still going strong today as they have always placed great importance on customer satisfaction and safety. They specialize in bulk fuel sales and delivery for many states and are working all the time to expand.
The states they serve include Nevada, Wyoming, Colorado, New Mexico, Texas, Oklahoma, Kansas, Arkansas, Missouri, Mississippi, and Tennesee. Their most common customers include those in the railroad, government, construction, aviation, and transportation industries. In addition to fuel delivery, they also offer locomotive maintenance and inspections as well as the sale and delivery of bulk storage tanks.
Things to Consider When Having Fuel Delivered
Regularly scheduled fuel delivery can make a significant difference to any business, big or small. It means you'll never run out of the fuel that keeps your buildings and fleets moving. But, with all your options it's important to weigh a few factors before deciding on a fuel delivery service.
Available Products
There are several different types of fuel so you want to make sure you find a company that offers exactly what you're looking for. Or, if you need multiple types for different purposes, you want to find a company that offers everything you need.
This can include diesel and gasoline as well as oil or even lubricants. Check what they offer, and if everything is available for delivery or just certain items.
Delivery Minimums
Many companies choose to focus their fuel delivery services on businesses, meaning you probably need to order a minimum amount of fuel before they'll deliver and it may be several hundred gallons.
If you're a smaller business you may need to hunt around a little to find a company that can work with you and your unique needs.
Availability
If you go through a lot of fuel it's probably best to set up a regular, recurring delivery on a monthly or weekly basis. Many companies do offer this, and this should ensure you never run out of fuel.
However, accidents do happen and sometimes things don't go as planned. If you ever do run out of fuel and get caught in a sticky situation, a 24-hour fuel delivery service will be able to come to your rescue quickly.
Even if you choose a regular delivery service that isn't 24 hours and can't cater to an emergency, it may be a good idea to determine your closest 24/7 service just in case you ever need them.