What is in your hurricane preparedness checklist? This should include any emergency medicine that you might need and more. It is also important to stock up on the best foods for hurricane preparation.
The Atlantic hurricane season usually starts in June and lasts till November, although storms can still occur in other months. In that time, there are usually more than 10 that occur in a season, with almost half being categorized into a hurricane.
What is the difference between a storm and a hurricane? It all has to do with wind speed. A tropical storm will have a wind speed of 73 MPH and less, while a hurricane should have 74MPH. Hurricanes are further categorized depending on their sustained winds.
Using the Saffir-Simpson Hurricane Wind Scale, category 1 hurricanes have a sustained wind of 74-95 MPH. Category 2 will have 96-110 MPH and can already cause extensive damage. Category 3 and above are already major hurricanes and will cause devastating and catastrophic damages, from uprooting trees and damaging homes. There is also a loss of electricity, and residents may not be able to live in their houses for some time due to the extent of the damages.
The most recent deadliest hurricane was Hurricane Katrina, which was a category 3 hurricane that has led to around 1200 deaths. It is also the costliest hurricane, with more than 120 billion dollars in damages.
Because of climate change, hurricanes are now stronger so it is very important to be prepared in case it will hit your area. Food is one of the things you need to focus on.
Most hurricanes may cause power outages, so you need to check your frozen meat to see if it can still be cooked or freezer again. Most room temperature foods are no longer good after a few hours. It's best to stock up on non-perishable foods like canned goods and the like. Here are some of the best foods for hurricane preparation.
Best Foods for Hurricane Preparation
Canned Goods
Dry Cereal
Peanut Butter
Nuts and Trail Mix
Crackers
Power Bars
Dried Fruits
Powdered Milk
Apples
Root Vegetables
Cucumbers
Canned Goods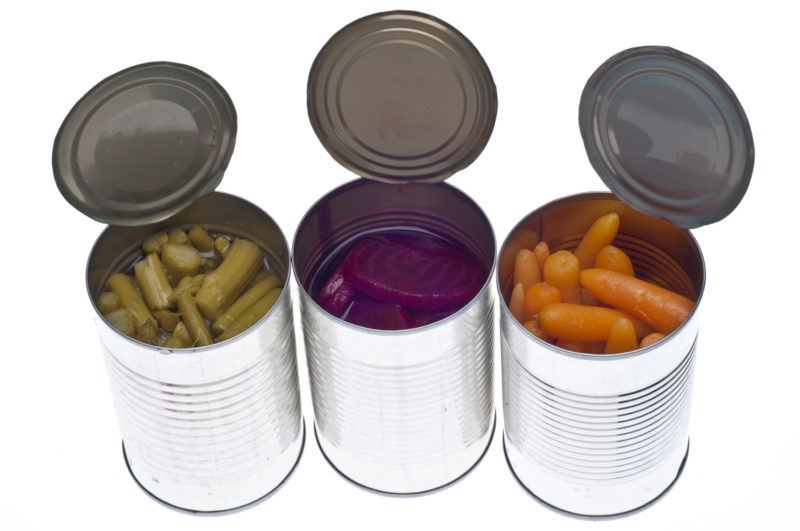 First on the list are canned goods. They are the perfect choice because they can last more than a year on your shelf and they will still be safe to eat. They can also be eaten without having to be cooked, perfect for when you do not have access to a stove or fire.
But if you are watching your salt intake, be sure to only get the low-sodium varieties of these canned goods. Some products have too much sodium in them and that is not healthy.
Dry Cereal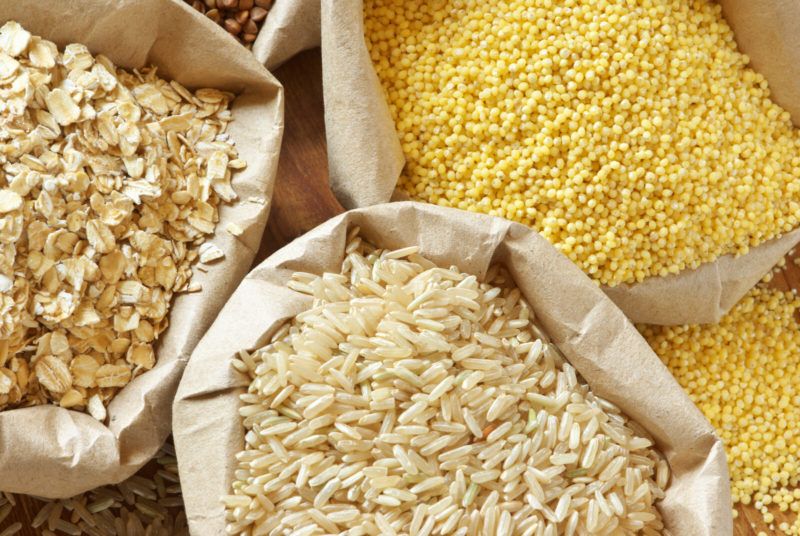 Dry cereal is another thing that should be in your pantry in case of emergencies. They can provide lots of nutrients depending on what product you will choose. Aside from the usual types that you buy, you can also join Cereal of the Month Clubs so you can find some more interesting flavors.
When buying cereals for your stock, look for those that are packed individually instead of big boxes. This way you can enjoy them fresh as they will not go stale after you have opened them.
Peanut Butter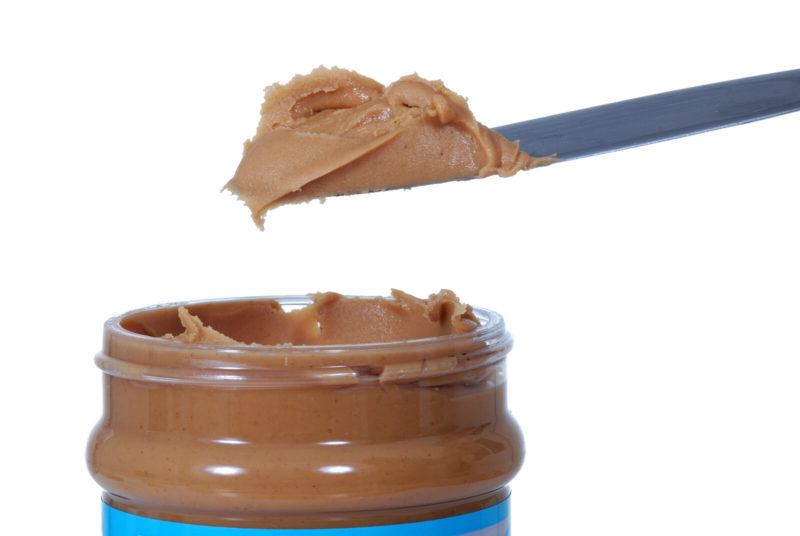 Many households already have peanut butter in their houses. This spread will last a long time, but you must be sure to purchase the ones that are not natural peanut butter. These are the types that only contain peanuts and salt, whole others just have peanuts. If you get this type, it will need to be refrigerated after you open it, or else it will get spoiled.
Peanut butter is a concentrated source of nutrition including, calories, and fat. While most nuts have similar nutrient profile to peanuts, some offers a better source of fatty acids which may be good for people with peanut allergies – but of course one should still consult their doctor first.
Nuts and Trail Mix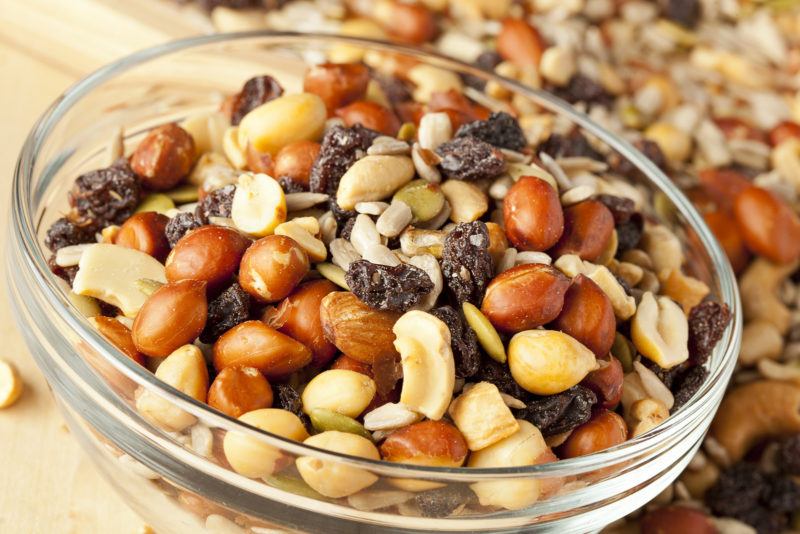 Chips and other junk food would do well on the shelf, but they do not have nutritional benefits compared to nuts and trail mix. Make your own mix and store them in airtight containers so that they will not go stale. They are good for any emergency, not just hurricanes so make sure to stock some not just in the house but also in your car as well.
You can even have them as a snack for days when you have to skip lunch due to being busy. They are high-energy so you will not feel weak during the day despite not having a full meal.
Crackers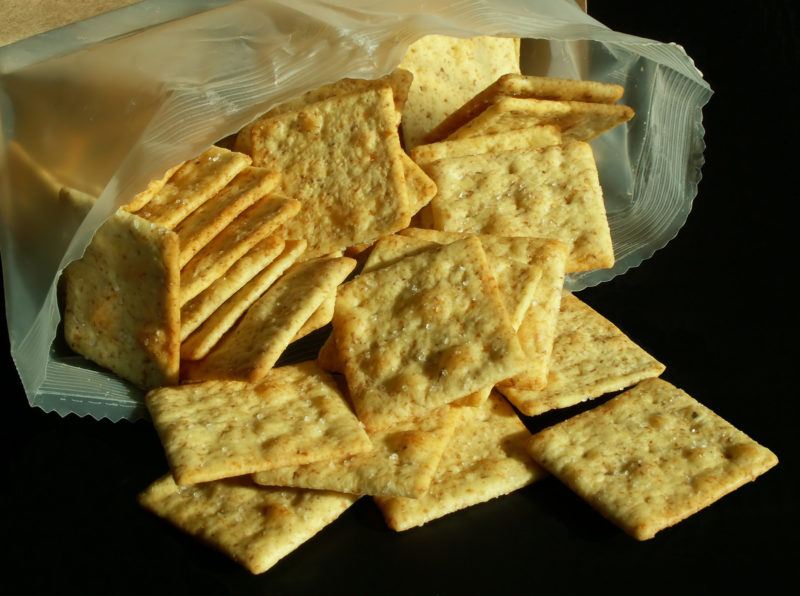 Crackers are perfect for snacks and can be easily paired with your peanut butter for a filling meal. Crackers can have a shelf life of six months so you can store if for a while in your stockpile. The dry variety is better as it can last longer.
There are some crackers that are just plain while others can have flavors. There are those with herbs, seeds, or even cheese. Choose one that all the members of the family can enjoy. But hey, it won't hurt to stock up with different kinds of crackers as well.
Power Bars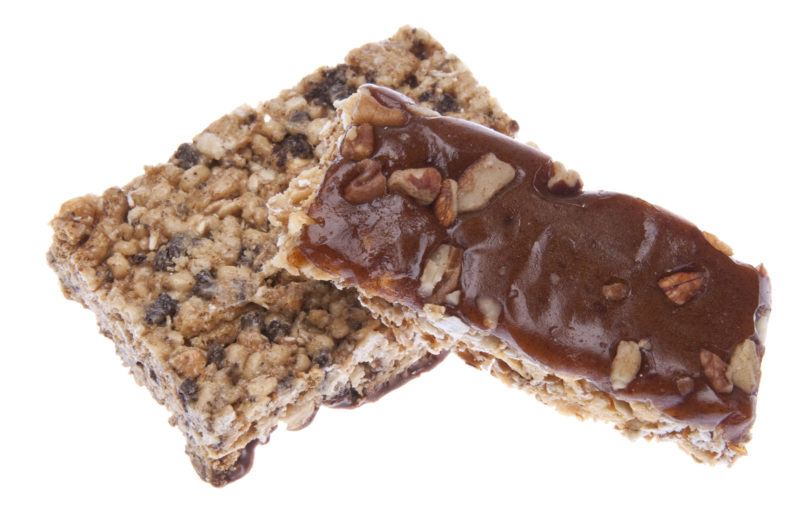 Not only can power bars last long on the shelf, but they are perfect for whenever you need that burst of energy. Filled with carbohydrates, they can help to fill you up quickly.
Power bars are also delicious and portable, not to mention the fact that you can tailor it to suit your taste – say add a bit more honey and chocolates if you want it sweet or add protein if you feel like it
Dried Fruits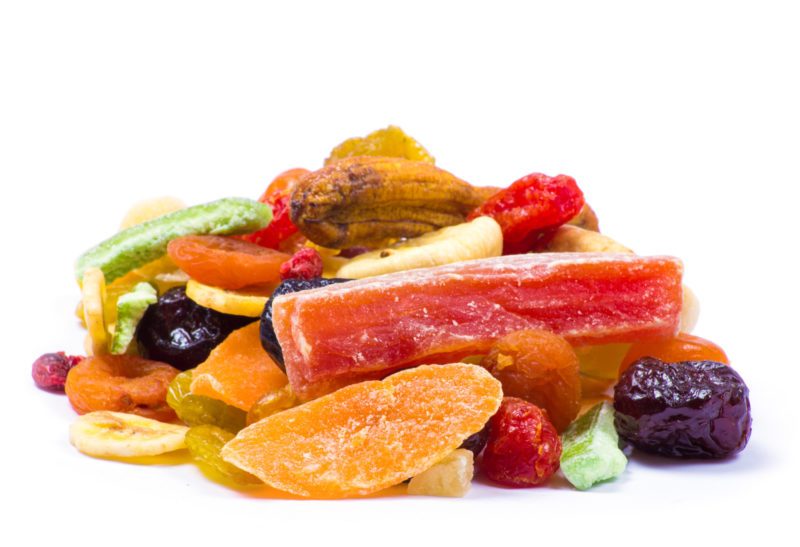 If you're looking for something a little sweeter, make your own mix of dried fruits like raisins, figs, cranberries, or apricots. They can last for a long time and are very nutritious too. Include them in your trail mix so you can add more sweetness to your creation.
Since these dried fruits are rid of their water content, either naturally through sun drying or through dehydrators, they will last a long time. Most can be stored at 60ºF for a full year, or six months at 80ºF.
Powdered Milk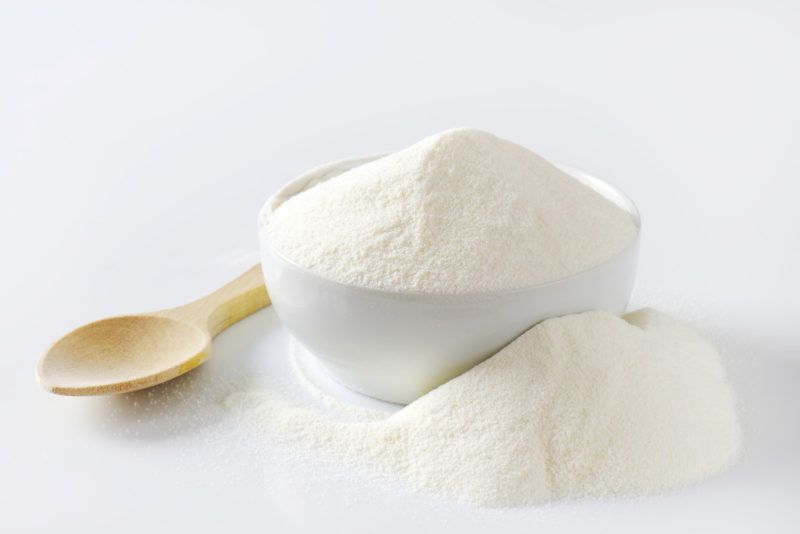 While some fresh milk may be shelf-stable, it would be a better choice to stock up on powdered milk instead. Most fresh milk becomes spoiled when they are no longer refrigerated. With powdered milk, all you need is fresh, clean water and you are good to go.
They will last for months even years on the shelf unopened so they are a good investment. Once opened though, a good rule of thumb is to consume within three months.
Apples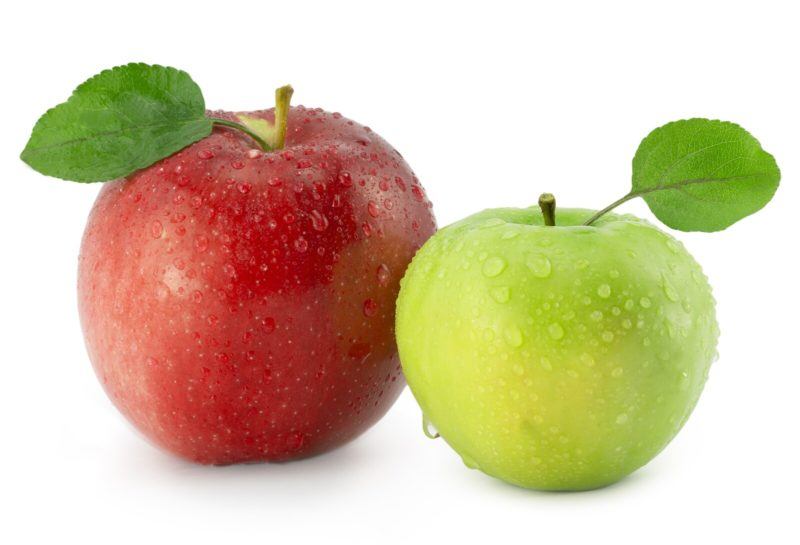 The next foods on the list are perishable ingredients but compared to others they will last longer even without being refrigerated. Take apples for example, even without the refrigerator, they can last about five days or even up to a week.
If you will only lose power for a few days due to the hurricane, apples are perfect to store for hurricane preparation. Check to see that they have not shriveled up or become mushy. Check out these Apple of the Month Clubs for some ideas on the different types of apples and find out if some varieties last longer outside of the fridge than others.
Root Vegetables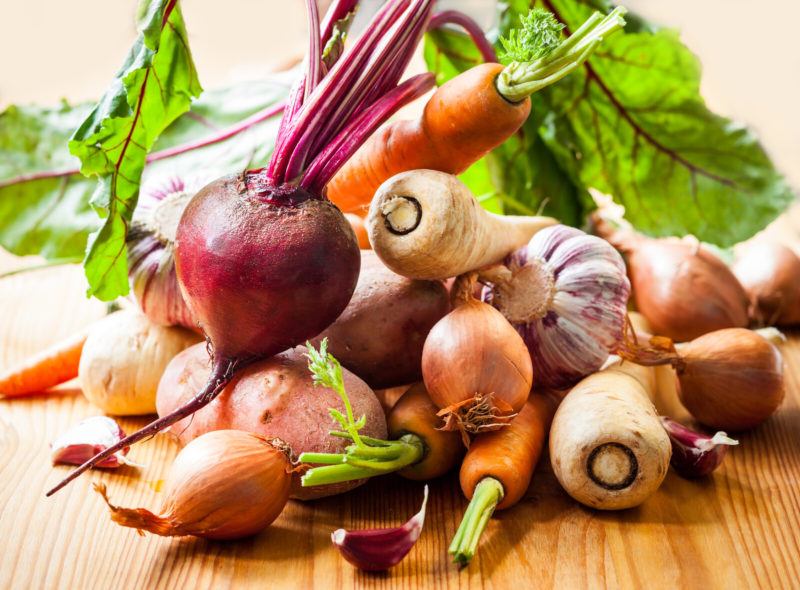 While you may not have electricity, you may have access to a stove. For those instances, you can stock up on root vegetables like yams, potatoes, and sweet potatoes. While canned vegetables are good for a quick fix, they are not the healthiest food on earth.
Potatoes can actually last for a month if stored properly in a cool, dark place. Yes, you don't need a fridge to store them so they are perfect right? They are also very versatile and can be made into a variety of dishes, from latkes to potato balls.
Cucumbers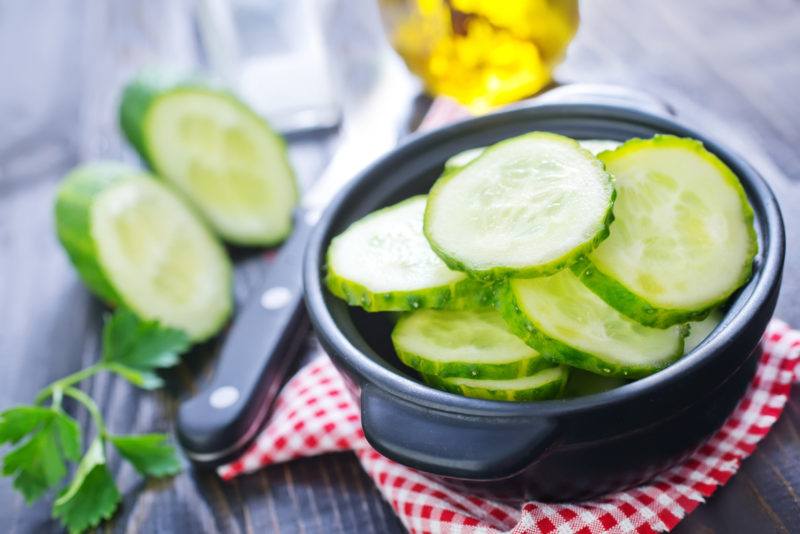 Another vegetable that would hold well even if not refrigerated is cucumbers. They are very healthy and would make a great side dish or even drink. The best thing about cucumbers is that they do not have to be cooked. Just peel and it can be eaten raw as a salad.
It's a great source of hydration as it's 95% water. You can even use them as noodles, much like the zucchini has been used as an alternative for pasta. Add a splash of sesame oil and other flavorings and you'll have a sumptuous and refreshing meal that does not require any cooking.
Other Tips To Help You Prepare for A Coming Hurricane
Aside from the food, there are other things you can do to ensure your and your family's safety during the hurricane season. Here are the tips that must be followed.
Establish an Evacuation Plan
Not everyone will need to evacuate when a hurricane comes. Some storms are not strong enough to warrant this. But in case a particularly strong hurricane comes, you need to have an established plan on what you are going to do when it is time to evacuate.
Some cities are able to give a warning to their residents to tell them that their homes must be evacuated as a precautionary measure. When you receive that warning, be sure to follow it. If you have other family members in the area, you may also agree to meet at particular places.
You can actually check just how you can be impacted by a hurricane. Most people think that hurricanes will only be a problem if you live near the coast, but they can actually impact even those that don't live near them. Aside from flooding, strong winds and tornadoes can happen too. Find out how much risk your area has on this website.
Get Your Emergency Supplies Ready
If you don't have a Go Bag yet, it's time to build one. Your basic supplies kit should have food and water. You should allow one gallon per day per person. A mask and other stuff for sanitation, a flashlight and whistle, batteries, and chargers, and power banks for your phones.
You should also have a basic first aid kit and some medicines that may come in handy. If you are taking maintenance medicine, be sure to have extras just. in case you will not be able to leave the house or pharmacies will not be opened for a while. You should have a go-bag for the house and another go-bag inside your car.
Secure the Exterior of Your House
Before a hurricane makes landfall, inspect your doors and windows to see that the seals are still intact. Make sure. to lock and close all your windows. If you live in an area that is impacted by hurricanes a lot, your windows should be shuttered, or even better, you can invest in impact-resistant doors and windows. This may cost more but it will pay off in the long run.
Your roof should also be inspected for any damaged shingles as they may fly off during a storm. If you have patios or porches, do look at them for any damages as well. Furniture should be placed inside as well as plants and other decorations that may be damaged during a hurricane.
If you have trees in your yard, check to see that they are maintained properly.
Unplug all Your Appliances
Unplugging your appliances is a safety measure. If an electricity pole gets hit with lighting, an electrical surge may pass through the power lines and damage your appliances. This should be done before a storm to minimize the risk of electrocution.
If you are leaving your house before a storm, unplug all appliances too. This is for your safety just in case your house gets flooded. You don't want to enter your house and become electrocuted.
Ensure Proper Storage of Important Documents
Sometimes hurricanes can take you by surprise and you are not able to prepare properly for it. Many people lose copies of important documents because they failed to secure them. Documents like your house deed, insurance policies, and more should be kept safe. Put them inside waterproof containers and keep extra copies just in case.
Keep safe the Vulnerable People In Your House
Children and older people are not as strong as you are. Make sure they are away from anything that might fall in case of wind damage. This is also the same for your pets. Dogs must not be tied just in case it floods in your area. They will be able to swim safely if they are not tied.
Practice Caution Even After a Hurricane
Just because a hurricane has passed through does not mean you cannot be cautious. Even category 1 hurricanes can already cause damage to structures and power lines. Try to limit your movements and stay in the house. Stay away from fallen power lines and only venture out when local authorities have cleared the roads of debris, etc.