For many people, the first time they experienced a rush on the local grocery store was in 2020, when Covid-19 was sweeping through the world for the first time. It became apparent that some items were necessary in case you were quarantined at home or didn't have a way to get to a store.
That eye-opening experience has led people to wonder: what foods and other items do I need to store in case of an emergency? What keeps well? And how long is stored food good for?
I've taken a few minutes to share the 15 best non-perishable foods for emergency use here. You'll find several great ideas for foods to store, how long to store them for, and how to use them. At the end of the list, I'll share some ideas of other top items to store, too. Below in the list are all typical foods you can find in the grocery store, but don't forget you can also purchase freeze-dried food which has a shelf life of several years (possibly longer if stored properly), and would make a nice addition to your survival rations of rice, beans, and spam.
15 Delicious Non Perishable Food Items
Dried Beans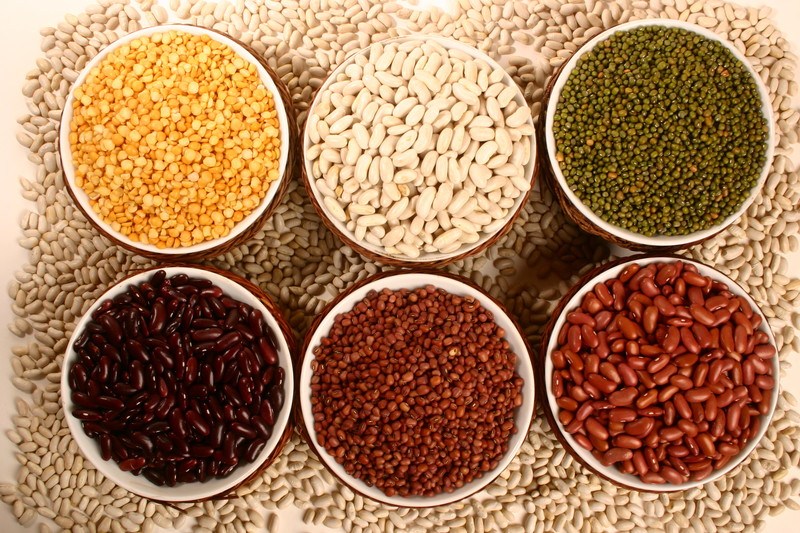 Dried beans are one of the best non-perishable foods you can have on hand. While they might take a while to soak and cook, they're packed with protein, energy-boosting carbs, and fiber. The nutrient profile differs between types of beans, but many of them are relatively high in minerals and other nutrients, too.
For example, a cup of black beans, cooked from dried beans, provides 14% of the daily recommendation for potassium. It's also a terrific source of folate (with 63% of the daily recommendation in one cup). It's a food source for several other B vitamins and minerals such as iron, zinc, magnesium, and selenium, too.
White Rice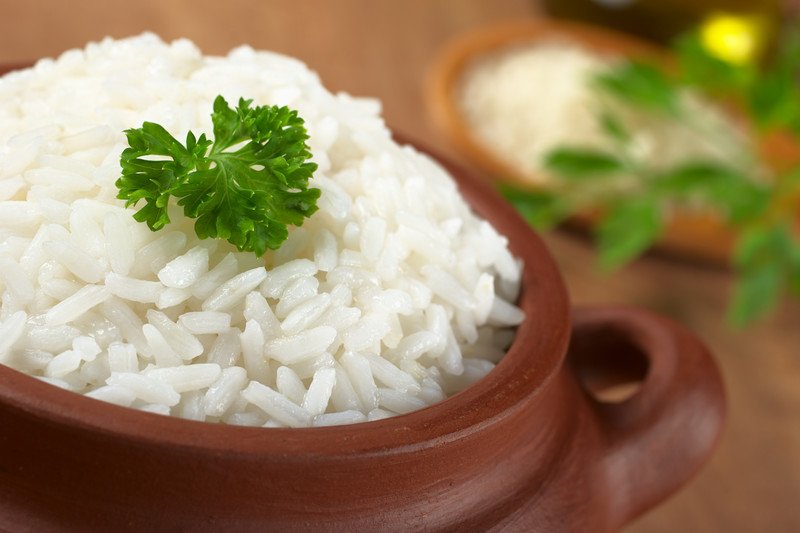 If it's stored properly, white rice could last for 25-30 years. It's a relatively inexpensive food, and it's versatile and easy to prepare.
One thing to note is that storing white rice is better for long-term storage than storing brown rice. While brown rice contains more fiber and other nutrients, it also contains oils that could go rancid over long periods of time.
Whole Wheat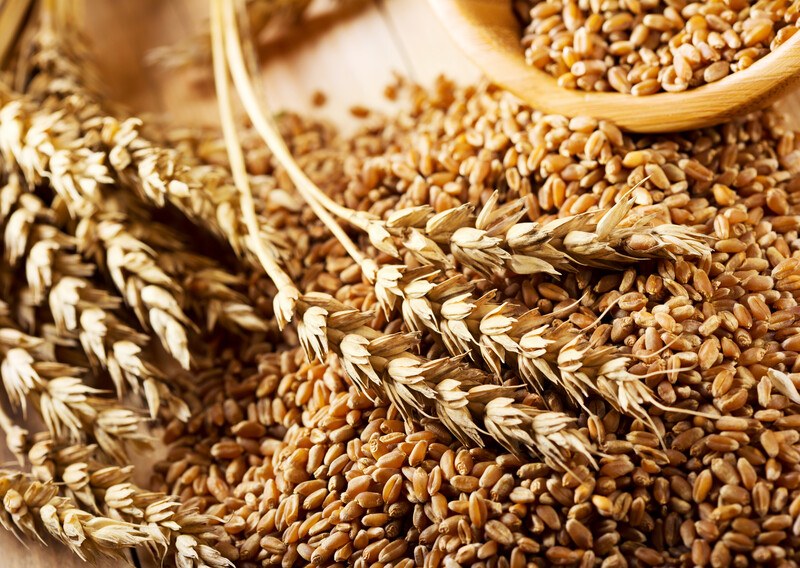 Whole wheat is a great source of fiber, energy, and protein. A cup of whole wheat grain provides 32% of the daily recommendation for protein, as well as 24% for iron. It's a significant source of other minerals, such as potassium, magnesium, selenium, and zinc, and it's rich in several B vitamins, as well.
Whole wheat, like brown rice, contains fats that could go rancid over time. It's best to store whole wheat for around 6 months in a cool pantry or around a year in a freezer.
Pasta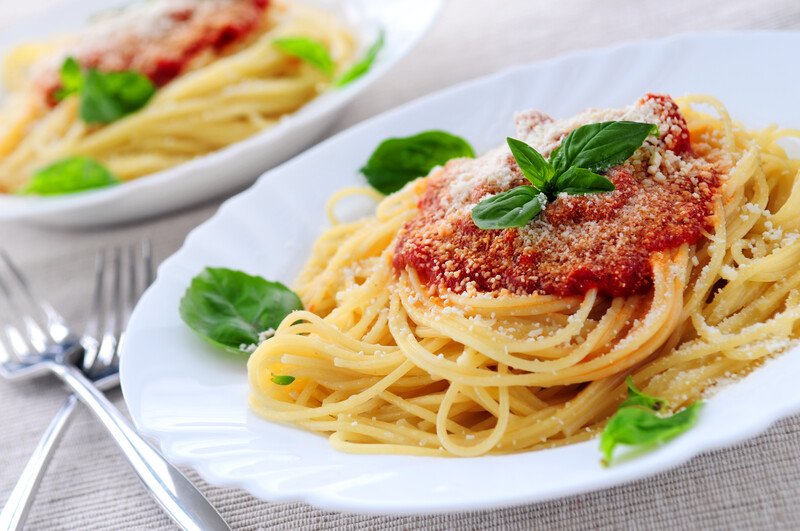 Pasta is an easy go-to comfort food for many people, and that may put it at the top of the list for some preppers. It's also easy to cook, and because it's usually made from wheat flour, pasta and noodles provide quick carb-based energy.
There's also a lot of variety in pasta, and they can be used in several types of recipes. Dried Italian pasta comes in many shapes and sizes, and some are flavored or colored by vegetables, as well. Dried pasta in boxes or bags can be stored in a cool, dry place for around two years.
Canned Meats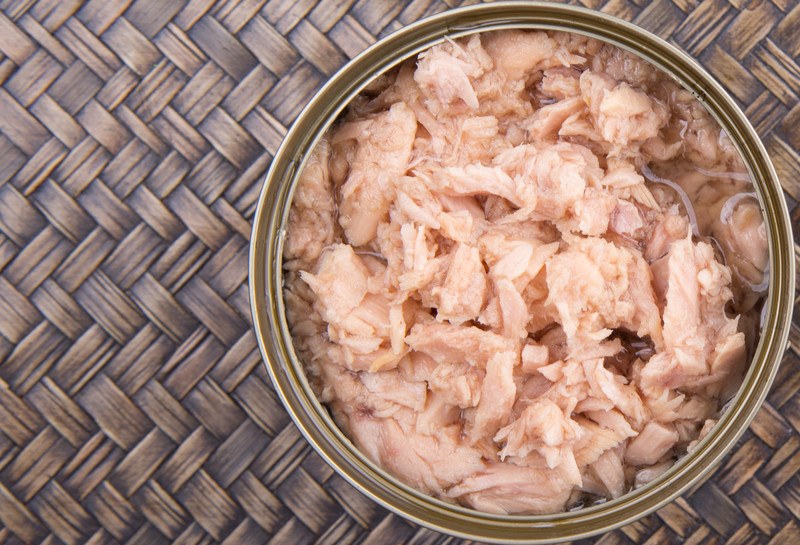 Canned meats are a great protein source. They can be stored in a pantry or fruit room for two to five years. These are low-acid foods, so when you're opening them after a long time in storage, be sure to watch for spurting and other signs that the food has gone bad.
Some of the best meats to store are tuna, chicken, roast beef, and ham. Some people also store items like Spam, corned beef, and Vienna sausages.
Tomato Sauce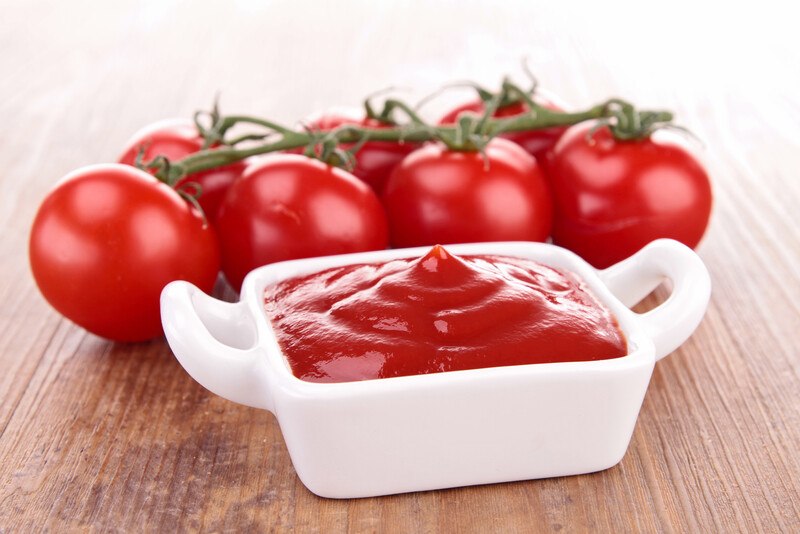 Keeping tomato sauce on hand is a great idea because it's so easy to cook with. This makes it easy to use and replace, which helps keep the items in your pantry fresh.
Canned or bottled tomato sauce could keep well for around 18 months to two years. Like other canned products, it's best to check for signs of contamination if you store them for a long time before opening them.
One other plus about keeping tomato sauce on hand is that it's easy to cook with even if freshwater isn't available. Just soak dried pasta in tomato sauce until it starts to soften and then bake it until it's soft enough to eat.
Besides tomato sauce, preppers could store canned tomatoes, tomato paste, and tomato soup.
Honey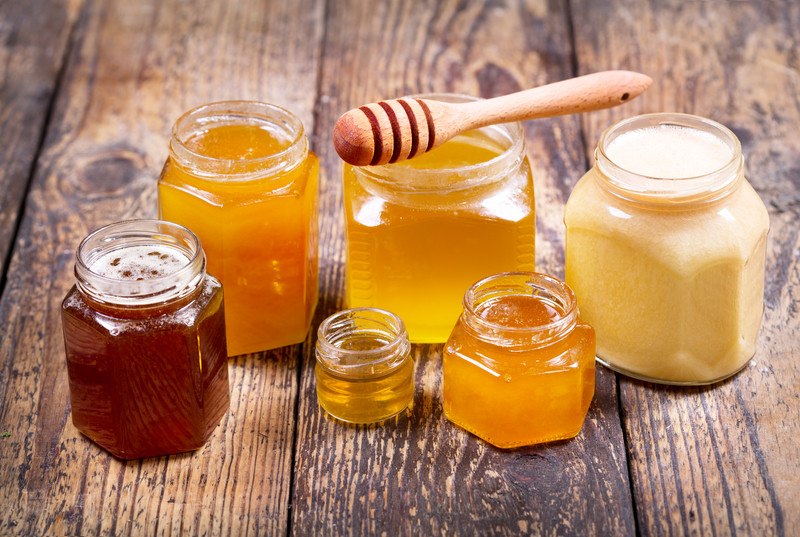 Honey is a sweetener that could also have some health benefits. It has antioxidant, anti-microbial, anti-inflammatory, and anti-fungal properties, and it's traditionally been used in several home remedies, including homemade cough syrup.
Some sources indicate that honey can stay good for decades, although it could darken and crystalize with age. When this happens, preppers can boil the honey to soften it.
Honey is another versatile food that can be used in sauces and dips as well as baking or topping bread.
Quinoa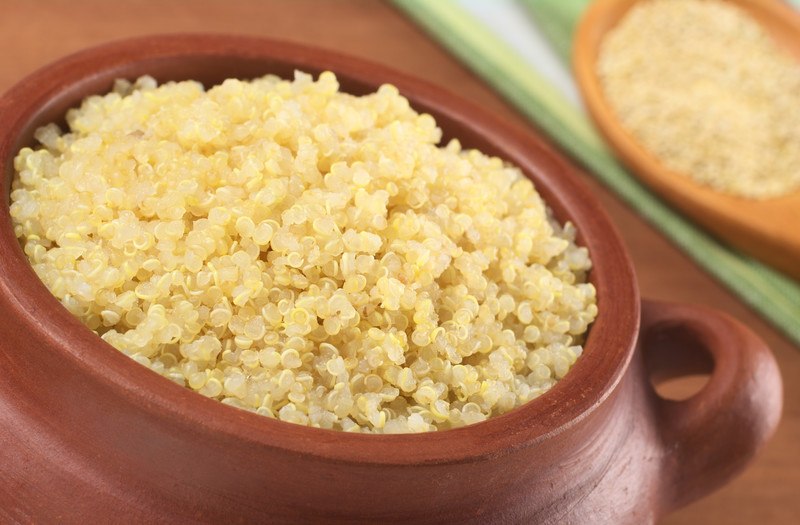 Quinoa is a seed native to South America. It's a nutrient-dense food with a high level of protein. A cup of cooked quinoa contains 16% of the daily recommendation for protein, along with 19% for fiber and 14% for total carbohydrates.
Quinoa is also rich in iron. A cup of quinoa provides 15% of the daily recommendation for iron. It's a good source of other minerals, too, including potassium, magnesium, and zinc. When it comes to vitamins, quinoa contains several B vitamins and 19% of the daily recommendation for folate. Dried quinoa lasts 2-3 years when it's stored properly.
Split Peas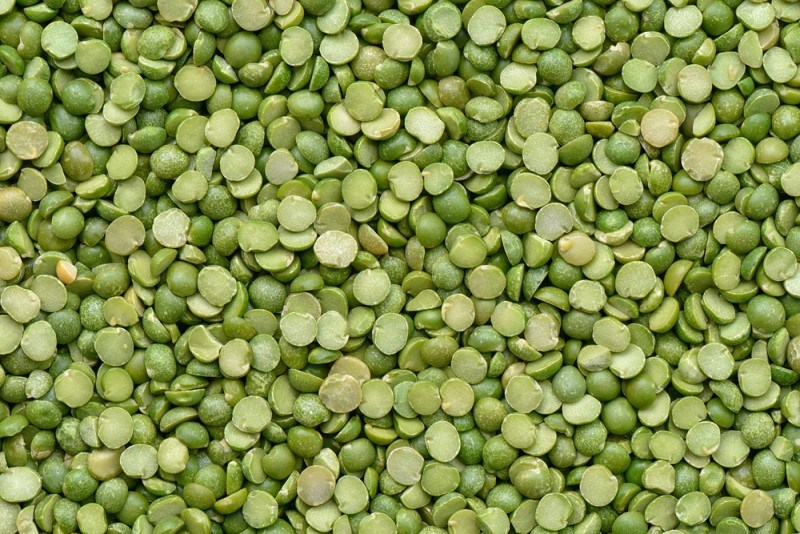 Split peas, like beans, can store for two to three years when they're stored properly. Split peas are easy to make into soups or throw into casseroles and other dishes for added nutrition. They're rich in protein, fiber, and other nutrients.
A cup of split peas, cooked from the dried version, provides 54% of the daily recommendation for fiber, 30% for protein, and 14% for the total carbs for the day. A cup-sized serving also provides 13% of the daily recommendation for iron and 14% for potassium, and it's rich in B vitamins, as well.
Peanut Butter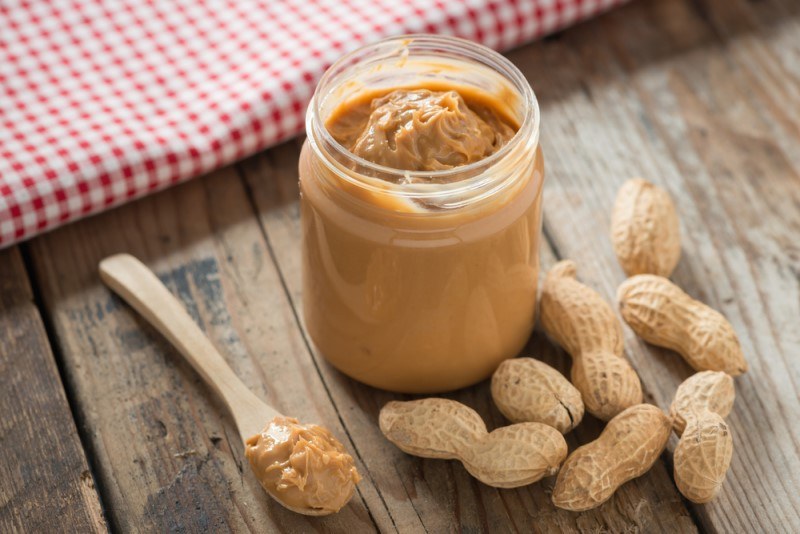 Peanut butter is an easy food to store, and it lasts from 6 months to two years when it's stored, unopened, in a cool, dry place. If you're just a beginning prepper, peanut butter is one of the first items to have on hand, because it's easy to use and replace.
It's also fairly nutritious. Two tablespoons of smooth peanut butter provide 14% of the daily recommendation for protein, 21% for fat, and 6% for fiber. It also contains iron, potassium, calcium, selenium, zinc, magnesium, and several B vitamins.
Jams And Jellies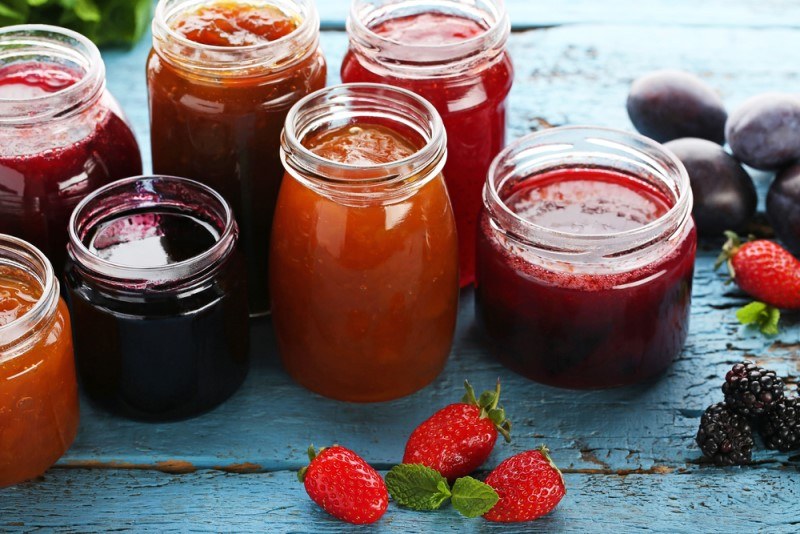 Jams and jellies make a nice addition to the peanut butter. They're also easy to store, and they last for about a year. They're also easy to use and replace, and there are a variety of different types of jams and jellies to try, which could keep your pantry interesting even if you can't get to the store.
Jams and jellies are fruit-based foods, and most of them contain added sugar. Check the kind you buy for recommendations for how soon you'll need to use them. These foods seem to store best in glass bottles. Keep them in a cool, dry place and replace them as you use them.
Powdered Eggs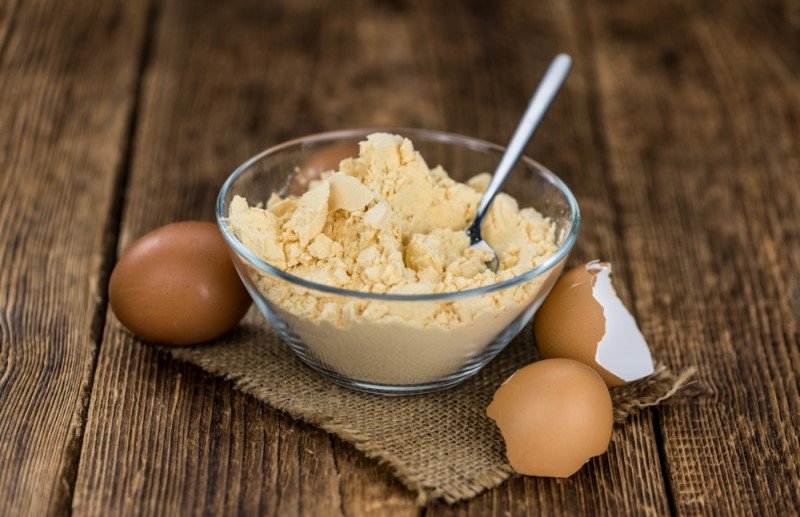 Powdered eggs may not be as appetizing as fresh ones, but when you need eggs to cook with, you'll be happy you have these on hand. These can often be purchased in #10 cans. Follow the directions on the cans you buy for mixing, cooking, and serving them.
One great way to use powdered eggs is to make your own baking mixes with them. Then, when you're ready to bake, all you'll have to do is add water and oil. This is also a great way to use them so that you can replace them in a timely manner.
Besides powdered eggs, you might be able to get dried butter powders and cheese powders that you could reconstitute. These could also be used in mixes.
Dried And Canned Milk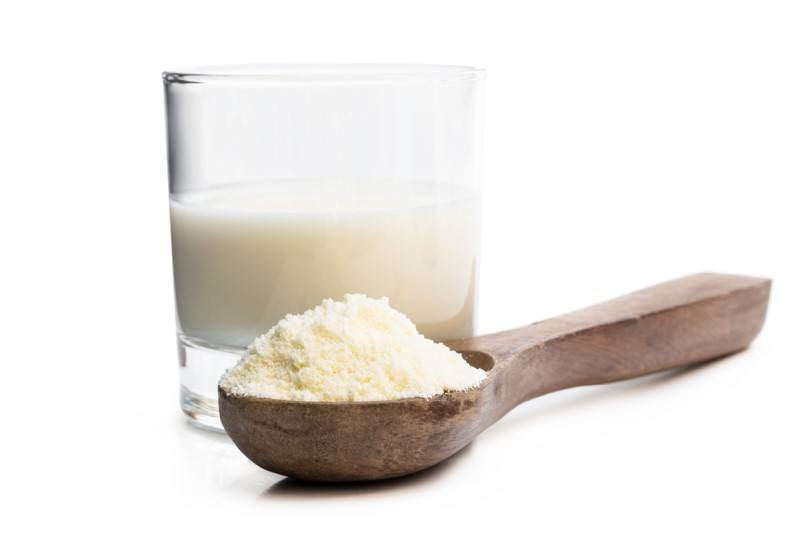 There are a few different ways to store milk, and the shelf-life varies depending on the type of milk you choose to store. Dried low-fat milk which is packaged and sealed in #10 cans or mylar pouches could last for 15 years or more. Storing milk is a good idea for people who are concerned about getting enough calcium in their diet.
Preppers might also opt to keep cans of condensed milk on hand. Companies that produce canned milk usually recommend using them within one year, and they should always be checked for signs of spoilage before you use them. However, canned milk can be used in several recipes, including pumpkin pie. Sweetened condensed milk, which can also be stored for around a year, is often used in recipes for fudge and cooked frostings.
Dehydrated Fruits And Veggies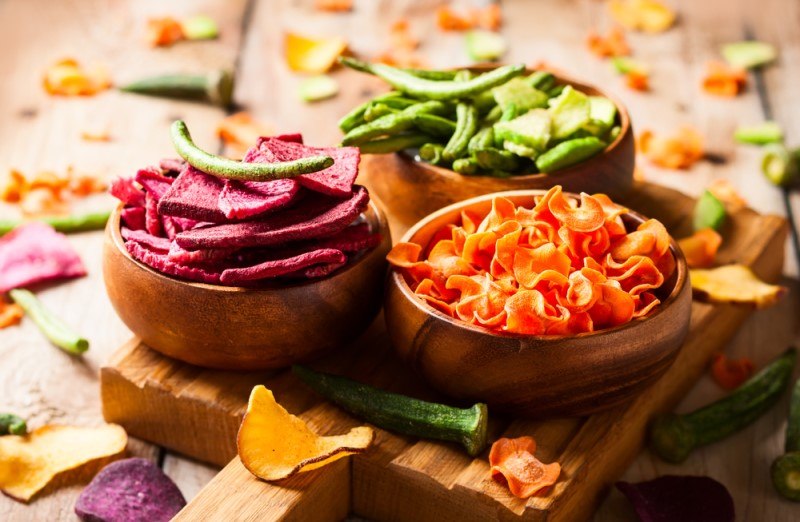 Fruits and vegetables can be dried and packaged in sealed #10 cans, mylar bags, or even plastic containers with lids. Some sources indicated the ones that have been sealed—such as the #10 cans—could last up to 25 years. Home-dried fruits, such as dried apples or pineapple slices, should be used within about six months.
One advantage of storing dehydrated fruits and veggies is that they provide fiber and some vitamins and minerals that could be hard to get if you can't get to the store. There are also freeze-dried options available, which retain most of their nutritional value.
Canned Soups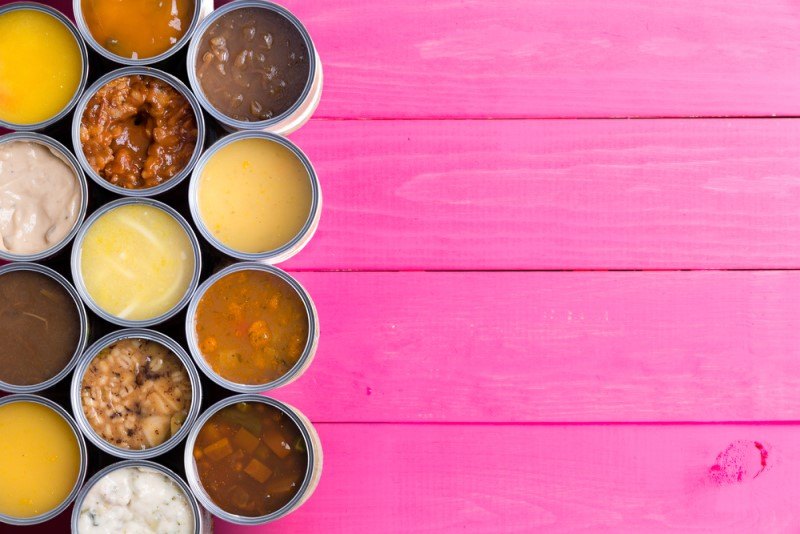 Like tomato sauce and canned meats, keeping canned condensed soups on hand is a convenient and tasty way to fill out your pantry. Even when no water is available, cooking with condensed soups is easy, and it's sometimes less messy than cooking sauces from scratch.
Condensed soups could also be reconstituted and eaten as they were meant to be eaten—as soups. Either way, they're easy to store, use, and replace.
Four Other Essential Items To Store Immediately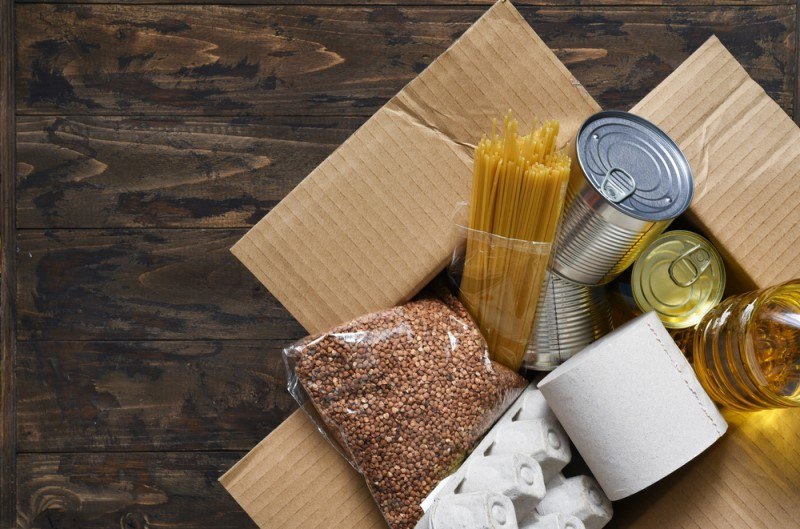 Now that you've read through the list of the 15 best non-perishable foods for emergency use, let's talk a minute about other items that you should have on hand in case of an emergency.
Idea #1: Sanitary Products
The toilet paper fiascos that emerged during the early months of the Covid-19 pandemic were an embarrassing eye-opener: we all need toilet paper. Take this a step further and ask yourself what other items you need. This could cross over into toiletries like soaps, feminine products, shampoos, hand sanitizers, and toothpaste.
Idea #2: Let There Be Light
Life in the dark is no fun. Keep one or two flashlights on hand, as well as the batteries you'll need to keep them working. If you have a way to maintain energy in an emergency, you might also consider stalking up on light bulbs.
Idea #3: Ways To Stay Warm
An emergency in the cold winter months could be much harder than an emergency when it's warm. Think of items you'll need to keep warm in case something goes wrong during a cold spell. You might consider 1,000-hour candles (with matches or a lighter), reflective blankets, hand warmers, and extra blankets.
Idea #4: Medical Supplies
Consider buying a few bandages, alcohol wipes, and over-the-counter pain and fever reducers to keep on hand. You might want to get an extra month's supply of prescribed medicines or dietary supplements, too.