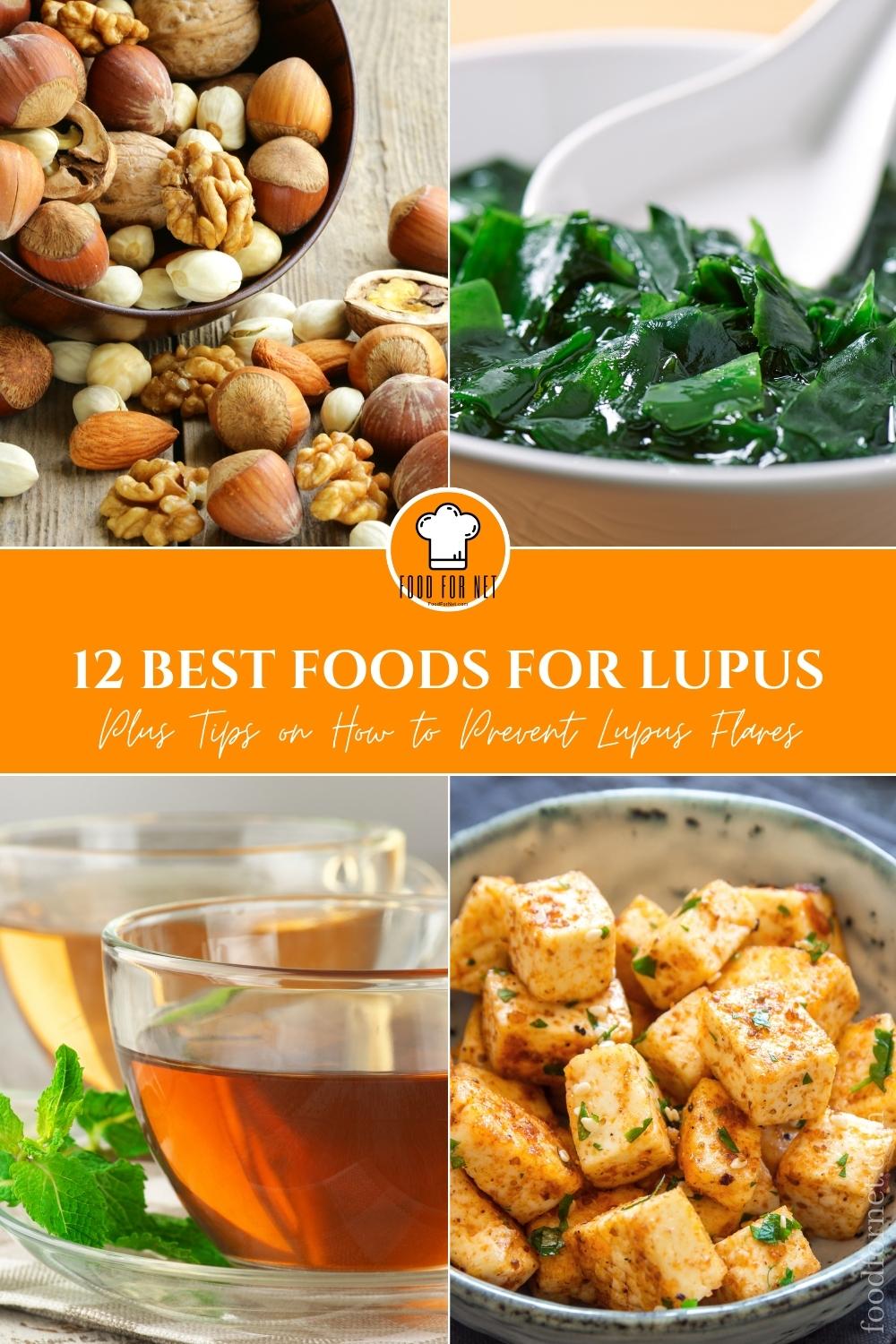 While there is no particular lupus diet for people with this condition, a well-balanced one should be the goal to achieve a healthy body. The best foods for lupus will simply aim towards the goal of reducing inflammation as part of an overall plan of managing lupus.
Lupus is an autoimmune disease – this means that the immune system which should be fighting infections is attacking healthy tissues instead. People with this chronic disease experience inflammation and pain in any part of the body – commonly the skin, joints, kidneys, and heart.
There's no known cause of lupus but those who are at higher risk include women ages 15-44, of certain ethnic groups (African American, Asian American, Native American, Latino, or Pacific Islander), and people with family members with lupus or other autoimmune diseases.
Symptoms of lupus differ from person to person. Some of the symptoms include swollen joints, rashes, hair loss, sun or light sensitivity, kidney problems, mouth sores, anemia, memory problems, blood clotting, or memory problems. You can see here why lupus is hard to diagnose, many of its symptoms can be mistaken for symptoms of other diseases.
While there is no known cure for lupus, it can be managed via treatment or change in lifestyle. Adopting a healthier lupus diet, one that contains the best foods for lupus, can also help in managing some of its symptoms. Again, you are generally after a well-balanced diet that will support a healthier body and overall wellness.
There are also some preventive measures that you can do to prevent lupus flares – more on that at the end of the article. First, here's the list of the best foods for lupus that you can start incorporating into your daily meal plans.
Best Foods for Lupus (With Pictures!)
Beans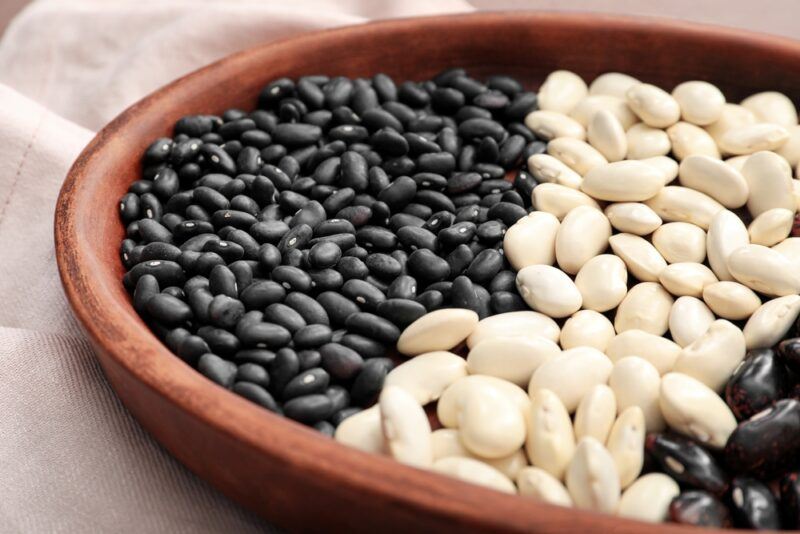 Not only are beans good for your heart but because they're rich in calcium, they make for a great addition to a healthy lupus diet. It can help in reducing the risk of osteoporosis which is quite common in people with lupus.
Beans are rich in plant protein, fiber, iron, folate, calcium, phosphorus, potassium, zinc, and B vitamins. And it doesn't hurt that most beans are low in fat as well. It's good for keeping you regular, supporting heart health, lowering blood cholesterol and high blood pressure, and boosting gut health.
Black and green teas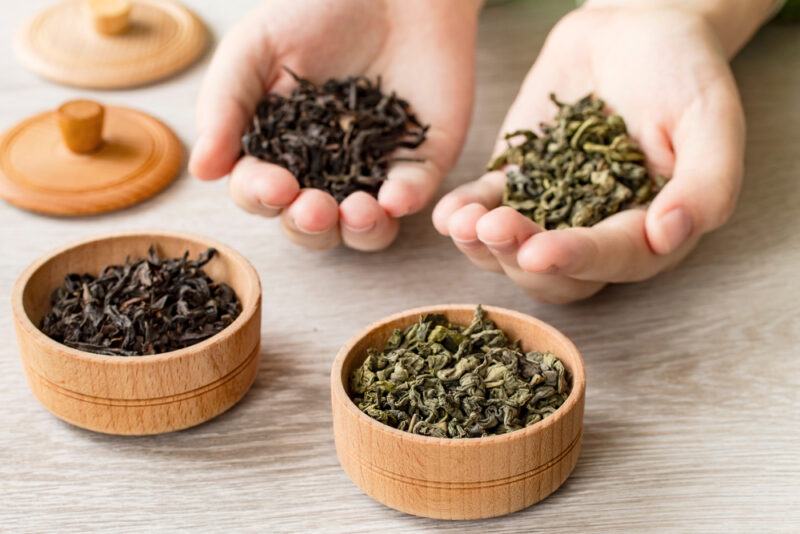 Since the goal is to keep the body as healthy and strong as possible, a person with lupus can benefit from the high antioxidants content of black and green teas. These types of teas are made from the leaves of the Camellia sinensis plant.
These teas are rich in polyphenols, particularly flavonoids which help in protecting the heart. They also contain caffeine which helps in boosting alertness, improving focus, releasing stress, and calming the body.
Chia seeds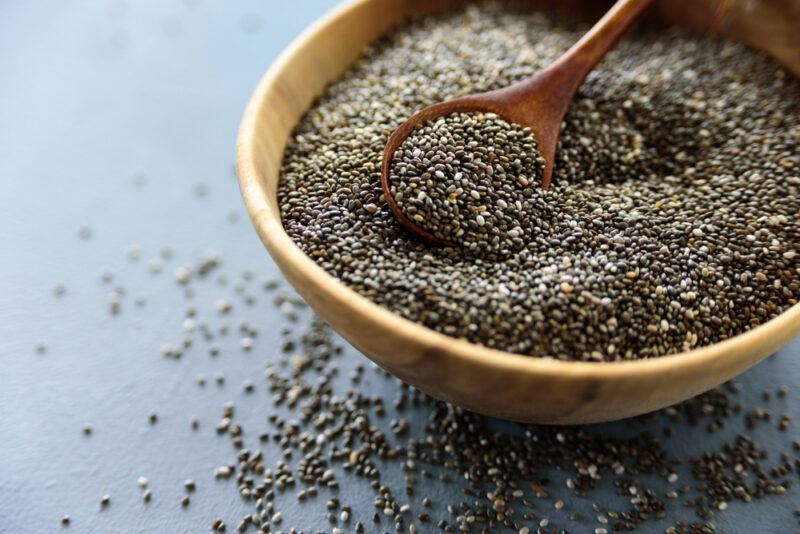 Chia seeds are rich in omega 3 fatty acids which is not just good for boosting cardiovascular health but also in decreasing inflammation – something people with lupus can greatly benefit from.
In addition to omega 3 fatty acids, chia seeds are also rich in fiber, antioxidants, calcium, magnesium, and phosphorus. It also contains B vitamins. Chia seeds are also good for aiding digestion, supporting a healthy appetite, and increasing energy levels.
Dark leafy greens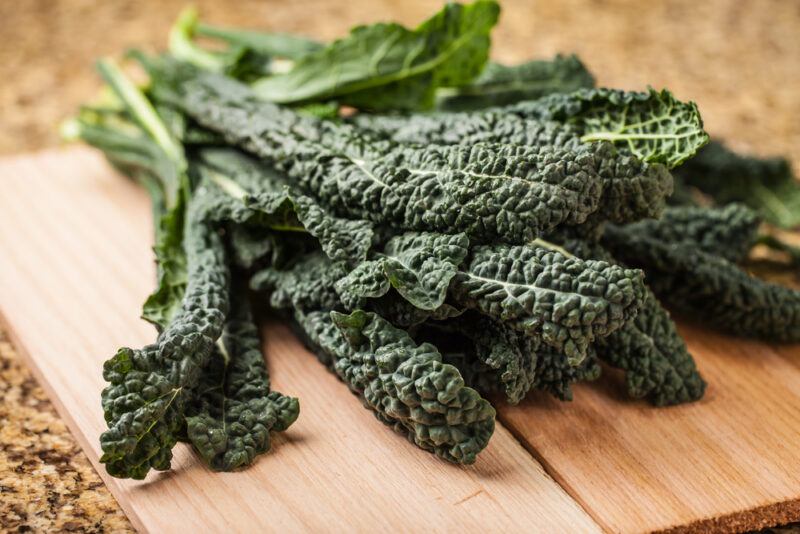 Dark leafy greens like kale, spinach, and collard greens are all high in calcium content. And as we've mentioned above, people with lupus can benefit from calcium-rich foods to boost their bone health.
These dark leafy greens also contain iron, potassium, magnesium, B vitamins, and vitamins C, E, and K. Aside from protecting our bones from osteoporosis, they also aid in protecting against inflammatory diseases. Its antioxidants content also helps in boosting the immune system.
Fatty fish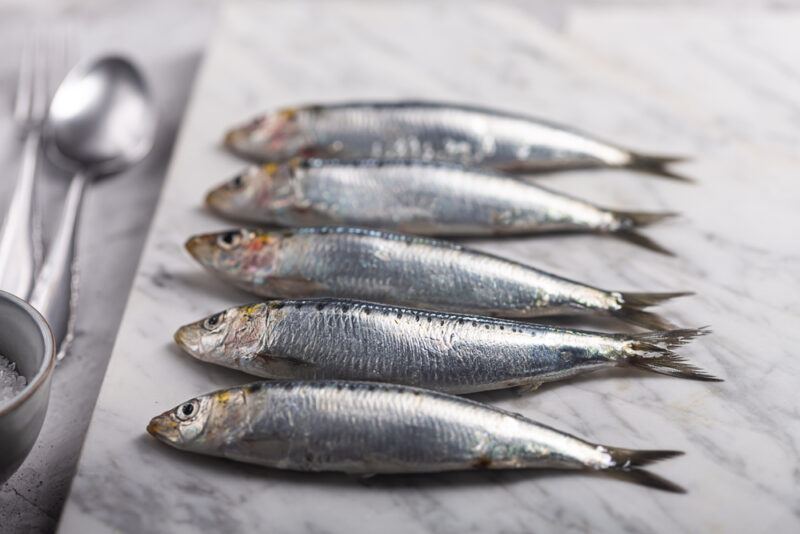 Aside from the fact that fatty fish, like salmon, tuna, sardines, and mackerel, are rich in omega 3 fatty acids, they'll also make for a great choice to replace red meat that is full of saturated fat that can affect heart health.
Not that red meat is bad for people with lupus, but if their condition has already affected their kidneys then they might consume too much protein for their kidneys to handle. Red meat can also further elevate your cholesterol levels if you already have one.
Fruits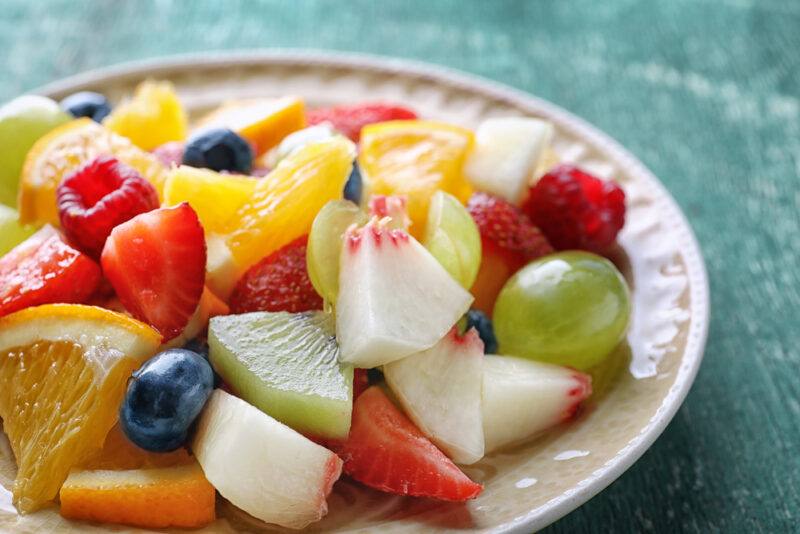 Fruits are a great addition to a healthy lupus diet because they're rich in antioxidants. So, to boost the immune system and equip the body in fighting harmful bacteria, make sure that you're getting enough fruits daily which amounts to 4 servings per day.
Fruits, on top of their antioxidants content, are also excellent sources of many essential vitamins and minerals. They also tend to have high fiber content, low calorie, and low fat. Fresh fruits are generally great for maintaining a healthy body.
Low fat dairy products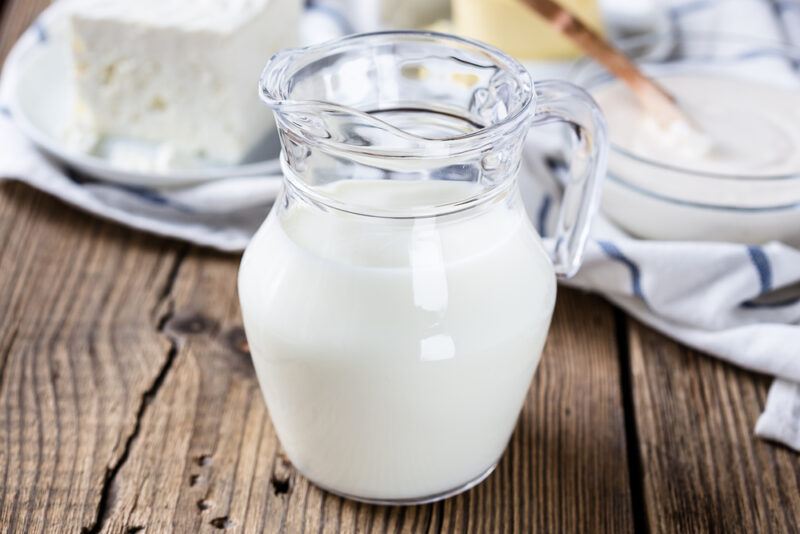 Again, because people with lupus are prone to developing a bone disorder, calcium-rich milk and other dairy products will be beneficial for them. Steroids are also commonly prescribed to ease some lupus symptoms and this medication can actually weaken bones. Tweaking your diet to include calcium-rich foods can help in combatting this side effect.
Opt for low-fat or non-fat dairy products (milk, cheese, yogurt, etc.). That way, you can benefit from its calcium content without the saturated fats. They're also good sources of B vitamins which aid in ensuring the body's cells are functioning properly.
Nuts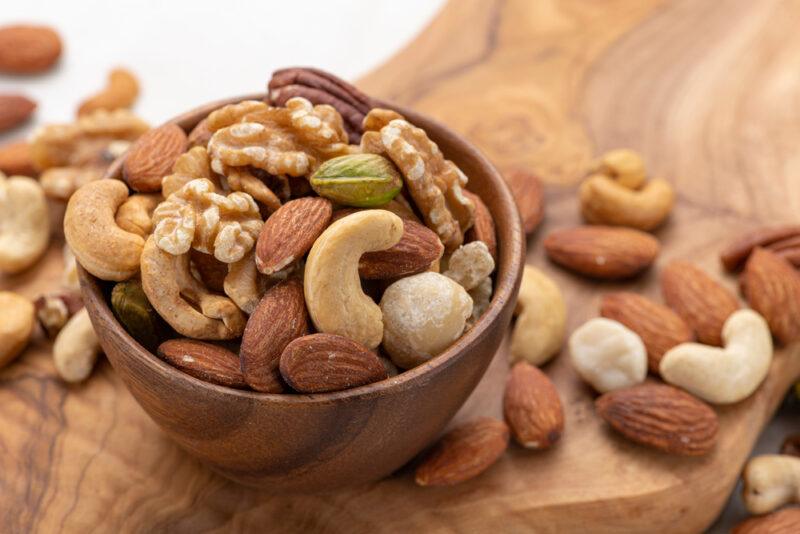 Nuts are not just high in omega 3 fatty acids but also in antioxidants. So, walnuts, almonds, and the likes are good for a balanced lupus diet. You can simply snack on them or add them to your dishes, smoothies, trail mixes, or baked goodies.
Nuts are also rich in fiber, vitamin E, magnesium, and selenium. It also contains substances like plant sterols which help in lowering cholesterol and L-arginine which helps in improving the health of artery walls.
Seaweed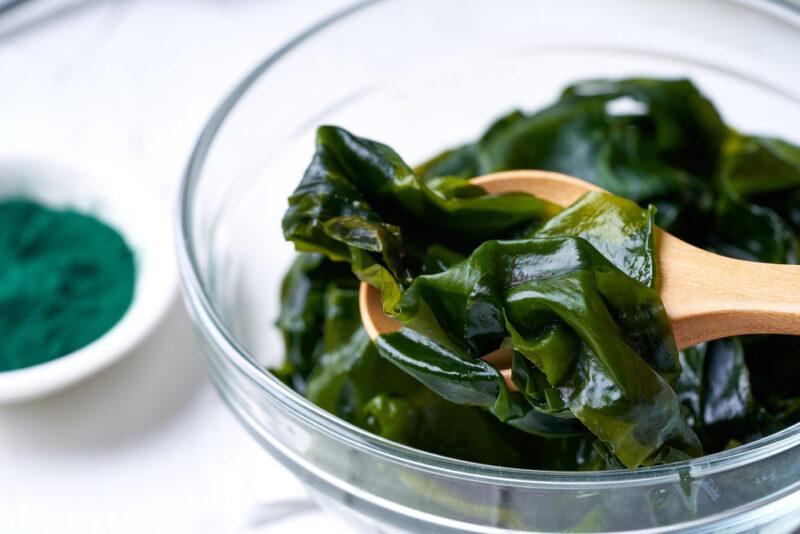 Another good source of omega 3s is seaweed. As mentioned above, omega 3 fatty acids are known to decrease inflammation in addition to improving heart health. It's also particularly important in influencing better mental health. Yet another reason to really love our omega 3s!
Seaweed, as well as other types of sea vegetables are also rich in antioxidants and contains a decent amount of fiber, protein, vitamin B12, calcium, magnesium, iodine, and iron. It's also good for boosting digestive functions, regulating blood sugar levels, and reducing the damage of free radicals.
Tofu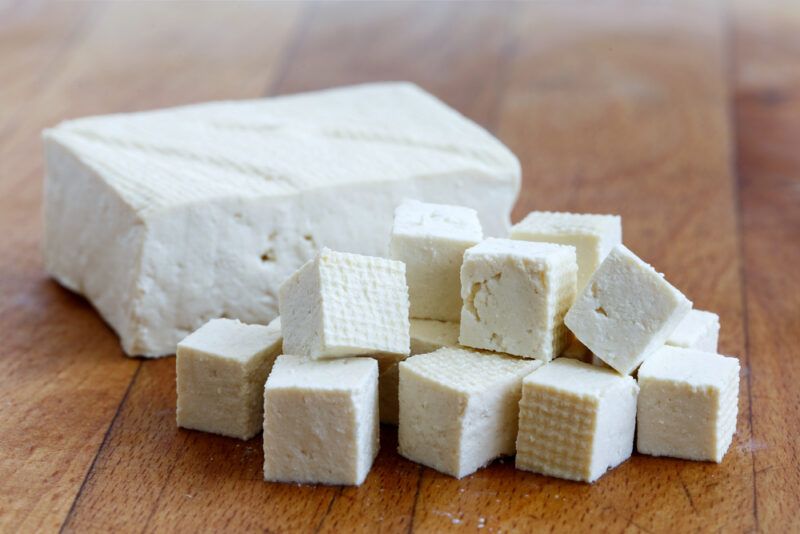 Tofu is naturally high in calcium but you'll also find ones that are calcium-enriched. It also contains powerful antioxidants called isoflavones which help in minimizing the damage of oxidative stress.
The protein that comes from tofu is quite special because it contains all the essential amino acids that are important for growth, repair, and immunity functions. It may also help in alleviating menopausal symptoms, supporting heart health, and managing blood sugar levels.
Vegetables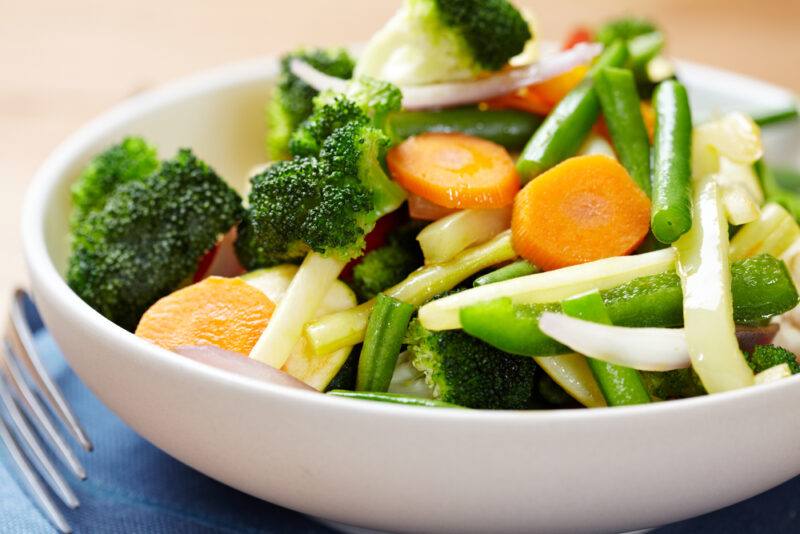 Vegetables are an important part of a well-balanced diet. Not only are they rich in antioxidants which is tremendously beneficial for people with lupus, but they're also great sources of dietary fiber. All vegetables are generally fine for a lupus diet but you might want to make alfalfa sprouts and garlic an exception. Both contain substances that are known to stimulate the immune system.
Vegetables are great sources of many important nutrients. These include potassium, folate, vitamin A, and vitamin C just to name a few. Some veggies are of course more nutrient-packed than some but generally, they're all good for your body. They're great for maintaining healthy blood pressure, reducing blood cholesterol, lowering the risk of heart disease, and protecting against infection and certain types of cancers.
Whole grains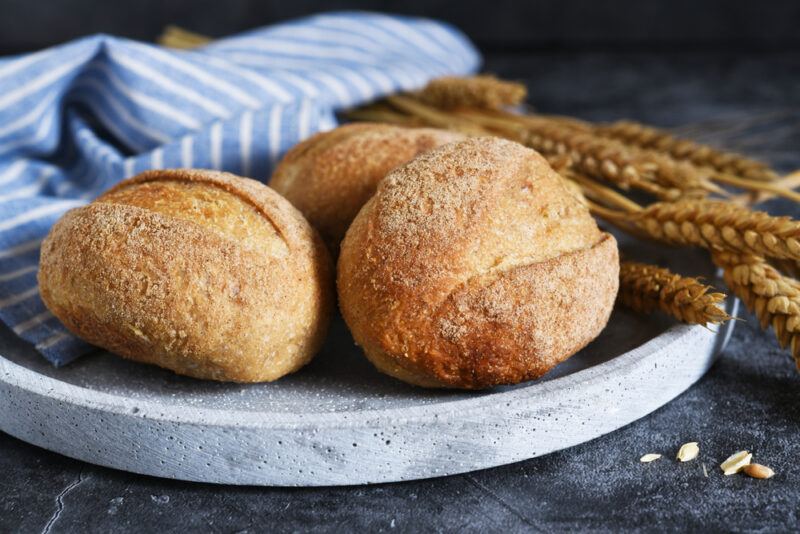 To attain a well-balanced diet, you should include whole grains with your fresh fruits and vegetables. They're good sources of antioxidants which some people with lupus find to be very beneficial in preventing flare-ups.
Whole grains, in addition to antioxidants, are also packed with protein, fiber, and B vitamins. They also contain trace amounts of iron, copper, magnesium, and zinc. Whole grains are good for reducing the risk of heart disease, obesity, type 2 diabetes, and certain types of cancer.
How To Prevent Lupus Flares
Lupus flares referred to the times when symptoms get worse. An impending flare-up is characterized by increased fatigue, increased joint pain and swelling, recurrent high temperature, involuntary weight loss, persistent headache, generally feeling unwell, unexplained skin rash, shortness of breath, and hair loss.
As we've already mentioned, there is no set diet for lupus but a well-balanced and nutritious one should be the goal in ensuring a healthy body. Opting for food that is particularly rich with a nutrient that can help combat any lupus symptoms is of course important.
Keeping a food journal can also prove to be useful in keeping track of the food that may be triggering flare-ups. For instance, there are people with lupus who are sensitive to nightshades vegetables, but then there are those who are completely fine with it.
Aside from diet, there are also other ways for you to prevent flare-ups from happening. Knowing what triggers lupus flares is a good first step. Here are some tips on how to deal with some of the trigger factors so that you can prevent or avoid flare-ups.
Do not overwork yourself
You should be getting enough sleep and rest. So, overworking yourself (whether it's job-related, leisure activities, or even exercising) is not a good idea.
It's best to do these things in moderation. You should also be mindful of the signals that your body is telling you. Don't push yourself too hard.
Strive for a stress-free life
Avoid stress as much as possible. You can start by setting realistic goals for yourself. You can manage stress better by knowing and identifying the signs and sources of your stress.
For instance, if you're feeling incredibly anxious and worried whenever you have to present at board meetings. Recognizing these symptoms and what causes it will help you to prepare so that you can manage expectations or perhaps look for other avenues that can make the situation less stressful for you.
Limit your sun exposure
Many people with lupus have photosensitivity. It's the unusual sensitivity to sunlight. Even close exposure to fluorescent or halogen light can trigger lupus flares.
It's best to avoid midday and tropical sun. If you really must then make sure you don't expose yourself for an extended period of time and that you are properly protected with sunscreen.
Prevent contacting infection
Infection happens when germs enter the body and cause reactions as they increase in numbers. And since people with lupus are already immunocompromised, having any form of infection is not a good thing.
You can help fight off diseases by strengthening your health with a well-balanced diet, routine exercises, a clean house, high standards of personal hygiene, and immunization against certain viruses.
Avoid injury, be vigilant.
Severe injury or tissue trauma can result in inflammatory responses that in turn may trigger autoimmune development in people with lupus.
It's important that you are cautious of your surroundings and aware of situations that may cause injury. It's best that you are physically fit as much as possible.
Take your medications
Taking your lupus medications doesn't entirely ensure that you won't experience flare-ups but stopping it would likely do – given that those medications are prescribed to you by your doctors for a reason.
Always communicate with your doctor regarding your medication – express your concerns and be open in discussing how the medications are affecting you.