Eating can be one of life's greatest pleasures, but if you have gastroparesis, it could become something you dread. People with gastroparesis often experience pain, nausea, and vomiting. The food they eat sits in their stomach, rather than being properly ground and passed to the intestines.
Gastroparesis is usually addressed nutritionally using foods that the weakened stomach muscles can easily digest. A gastroparesis diet excludes foods that are high in fiber or that are tough or chewy. Most foods are soft, tender, or even pureed in order to help them digest easily. The limited food choices can make it difficult for someone with gastroparesis to get the nutrients they need, so it's important to know what digests well and still contains vitamins, minerals, and other nutritional compounds.
If you're interested in learning more, read through the following list of the 15 best foods for gastroparesis. At the end of this article, I'll share three meal ideas to help newbies transition to a gastroparesis diet without too much trouble.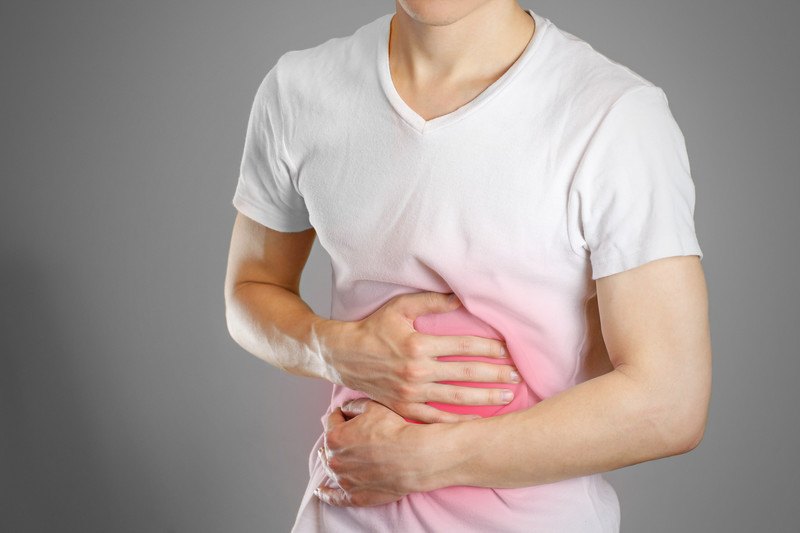 15 Great Foods For A Gastroparesis Diet
White bread
Applesauce
Chicken
Pasta
Canned Pears
Nut Butters
Crackers
Quick Oats
Fish
White Rice
Lean Meats
Bananas
Pureed Fruit
Cooked Carrots
Mashed Potatoes
White bread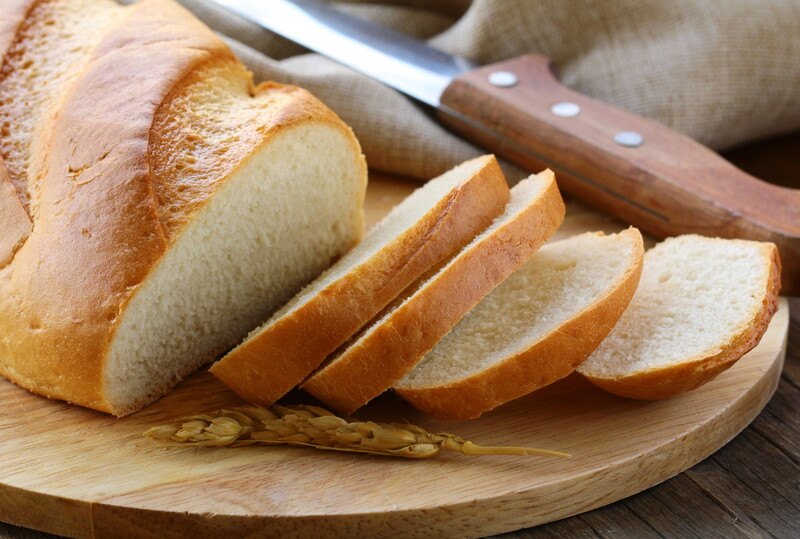 White bread is a perfect choice for people with gastroparesis because it's a very easy-to-digest food. One slice of white bread generally has less than 80 calories, and it's often fortified with minerals like iron and calcium.
One nice thing about white bread is that it's also budget-friendly. Current prices at local grocery stores range from about $1-$4 per loaf. People who like to bake can also make their own loaves.
Applesauce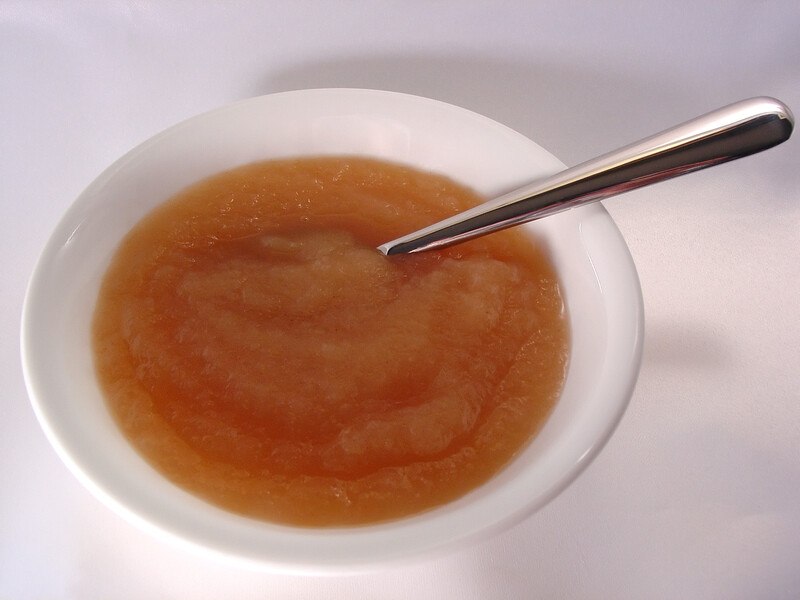 Applesauce is a nice choice for people with gastroparesis because it contains nutrients from apples as well as being easy to digest. A one-cup serving of applesauce has just 3 grams of fiber. The type of fiber in applesauce is soluble, which helps create a healthy microbiome, and it moves more smoothly and quickly through the digestive tract than other types of fiber.
Applesauce supplies 7% of the recommended daily intake for vitamin C, and it provides vitamin B6 and magnesium. Other nutrients include polyphenols, which help lower blood pressure.
Chicken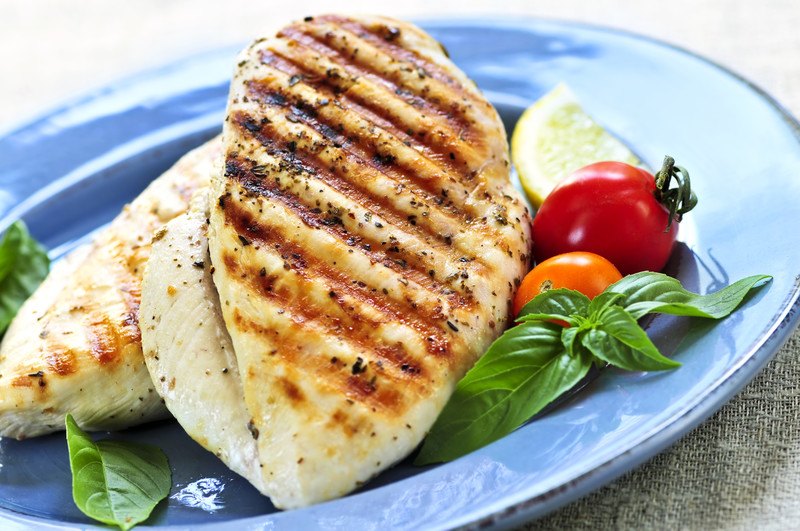 Everyone needs protein, and chicken is a great source of proteins and some minerals. However, it can also be solid food, and like many types of meat, its ability to be digested easily has a lot to do with how it's cooked. If you're struggling with gastroparesis, you might opt for canned chicken, which is fairly soft. You could also try chicken that has been stewed or cooked in a slow cooker until it's very tender.
One cup of diced chicken contains 30% of the daily recommended intake for vitamin B6, as well as providing iron, magnesium, and calcium.
Pasta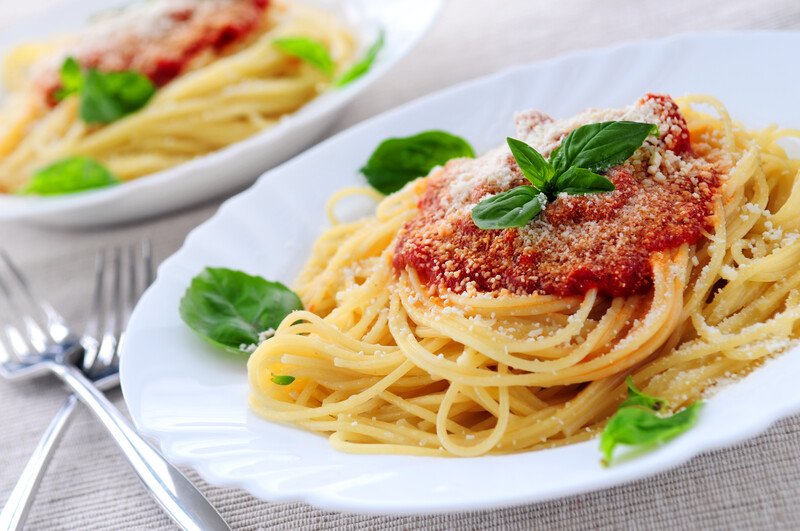 As with bread, pasta should be highly refined. Pasta made from white flour with very little fiber is the best bet for people struggling with gastroparesis. A one-cup serving of plain spaghetti noodles contains 2.5 grams of dietary fiber.
Many kinds of pasta are enriched, which means they contain added nutrients. One cup of enriched spaghetti noodles could provide significant amounts of folate, thiamin, niacin, and riboflavin. It's also high in manganese, selenium, and iron.
Canned Pears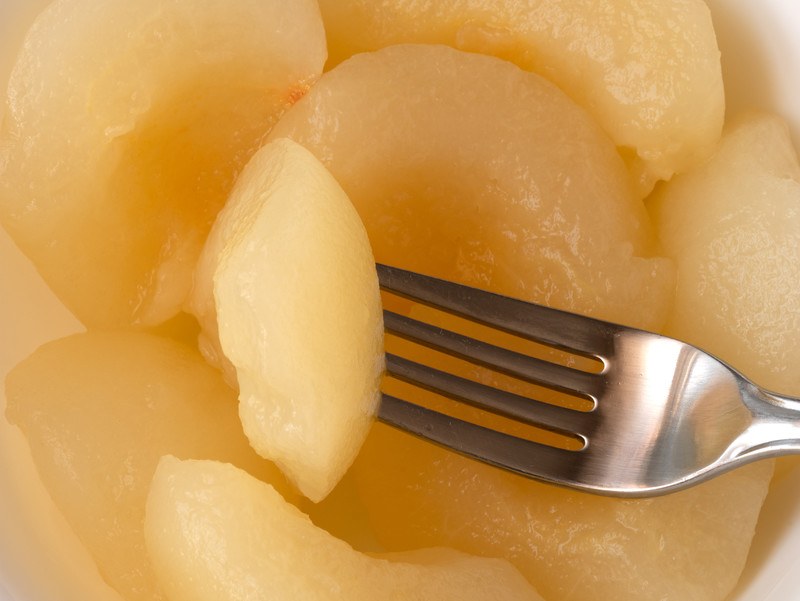 One cup of canned pear halves contains around 6% of the recommended daily intake for vitamin C. Canned pears also provide magnesium, iron, and calcium.
There are four grams of fiber in a one-cup serving of canned pears. Around 29% of the fiber content soluble fiber, which forms a gel-like substance in the gut and passes through more quickly than the insoluble fiber. Canned pears are lower in fiber than fresh ones because their skins are generally removed. Canned pears can also become a soft, easy-to-chew food during the canning process.
Nut Butters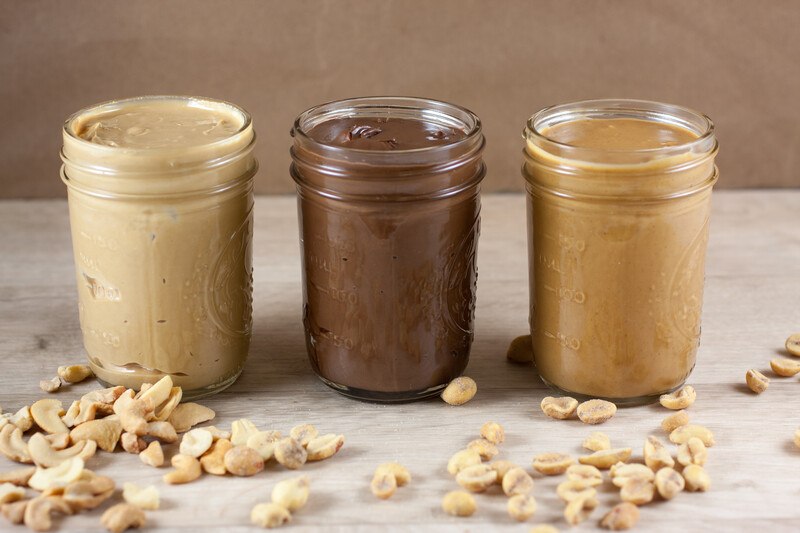 Nut butter is made by crushing or grinding nuts into a smooth, spreadable paste. Because they're soft food products, they're easy to digest. They're generally high in fat like the nuts they're made from, which could be something to keep an eye on. However, they contain other nutrients that can help keep people with gastroparesis healthy.
Peanut butter may be one of the most well-known nut butter on the market. It's also one of the favorite ingredients in smoothies. A two-tablespoon serving of peanut butter supplies 188 calories, 8 grams of protein, and just 1.9 grams of fiber. It also contains decent amounts of magnesium, vitamin B6, and iron.
Crackers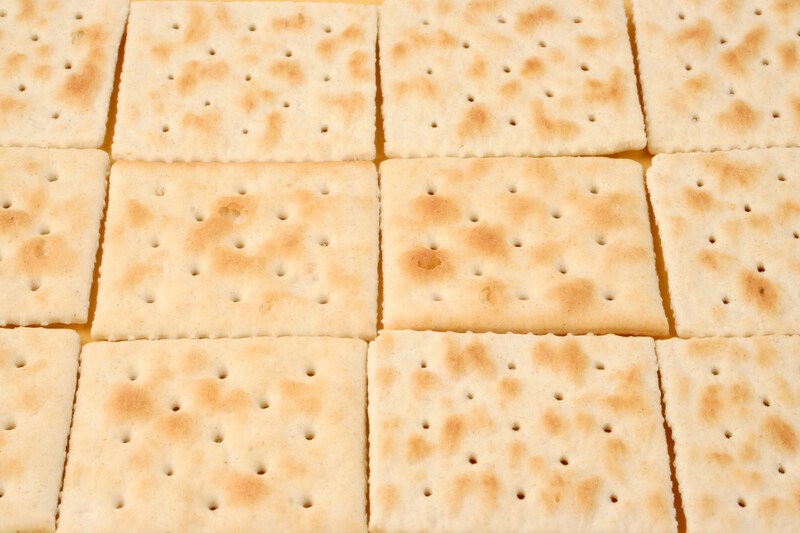 Many types of crackers saltines are similar to white bread. They're made from white flour, so they contain B vitamins and are relatively low in fiber. They're easy to snack on, and they digest easily, so they don't bulk up too much in the gut.
While whole-grain options are available, people with gastroparesis do best with very basic crackers like saltines. These types of crackers can be topped with canned chicken or nut butter for a protein-packed snack.
Quick Oats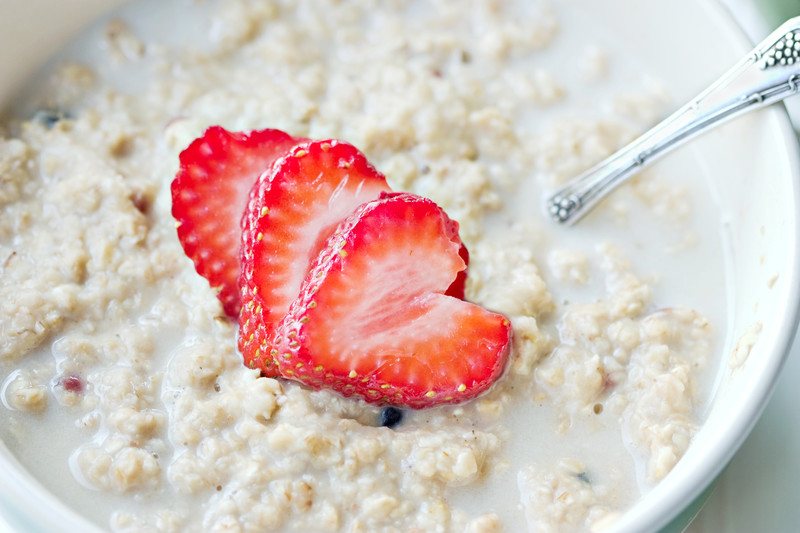 Oatmeal has many health benefits and a favorite breakfast treat, but oats are also relatively high in fiber. To keep things moving smoothly, people with gastroparesis could switch from regular rolled oats to quick oats to make them softer and easier to digest. Some people grind their quick oats into an even finer powder that allows them to pass smoothly through the digestive system.
Half a cup of dried quick oats contains 4 grams of fiber. Half of the fiber is soluble, so it's easier to digest and helps create a healthy microbiome. This is important because an unbalanced gut microbiome could be related to gastroparesis and other digestive disorders.
Fish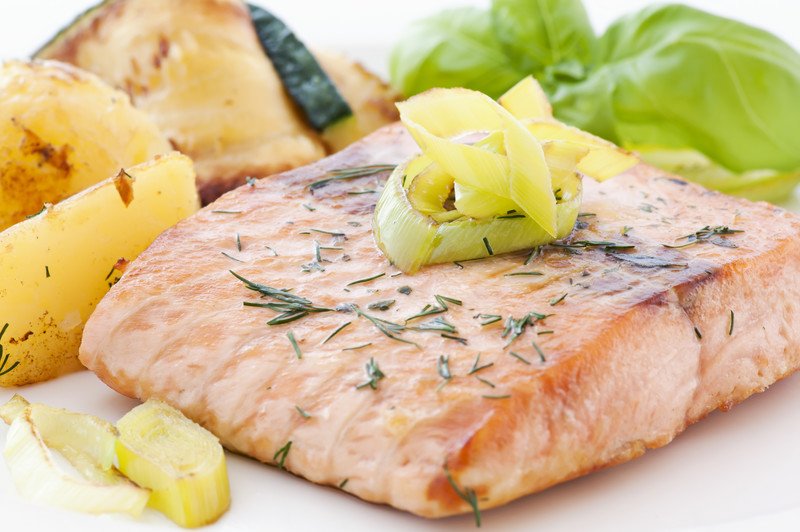 Fish is a great source of protein for people with gastroparesis because it's naturally softer than other types of meats. Some sources indicate that white fish like cod, which is lower in fats than cold-water fish like salmon, could be the best choice because too much fat could slow down the process of emptying the stomach.
According to other sources, lowering the overall fat intake could be great for people with gastroparesis, but increasing omega-3 fatty acids could actually be beneficial. Canned fish or other fish cooked to a soft consistency could be mixed into soups and pasta salads or served as a sandwich filling on white bread or crackers.
White Rice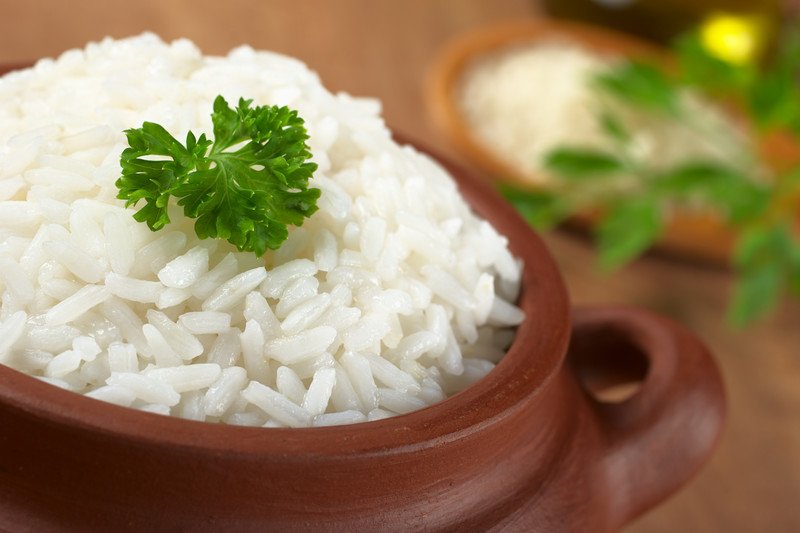 As with crackers and bread, choosing white rice over brown rice or wild rice could be a better option for people challenged by gastroparesis. White rice is lower in fiber but can still be fortified with vitamins and minerals to help provide proper nutrition.
One cup of cooked white rice has less than one gram of fiber. If it's fortified, it also supplies iron, and it could contain B vitamins, including folate.
Lean Meats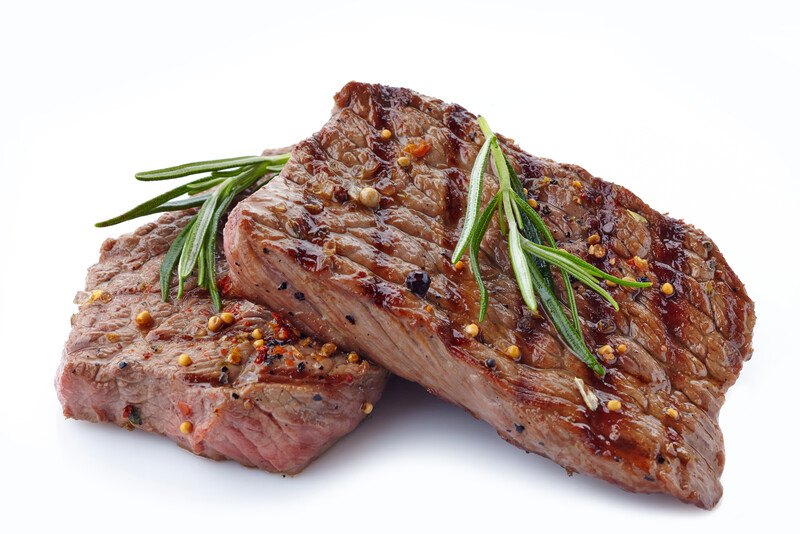 Lean meats such as canned ham and lean beef cooked to tenderness provide protein. They also supply minerals like iron and zinc and B vitamins, including vitamin B6 and cobalamin.
For people with gastroparesis, it's important to get these protein sources very soft before eating them. This can be done by marinating them, tenderizing them using a meat tenderizer, or slow-cooking them for several hours. You could also cook them and then grind them or blend them into a paste with some beef broth.
Bananas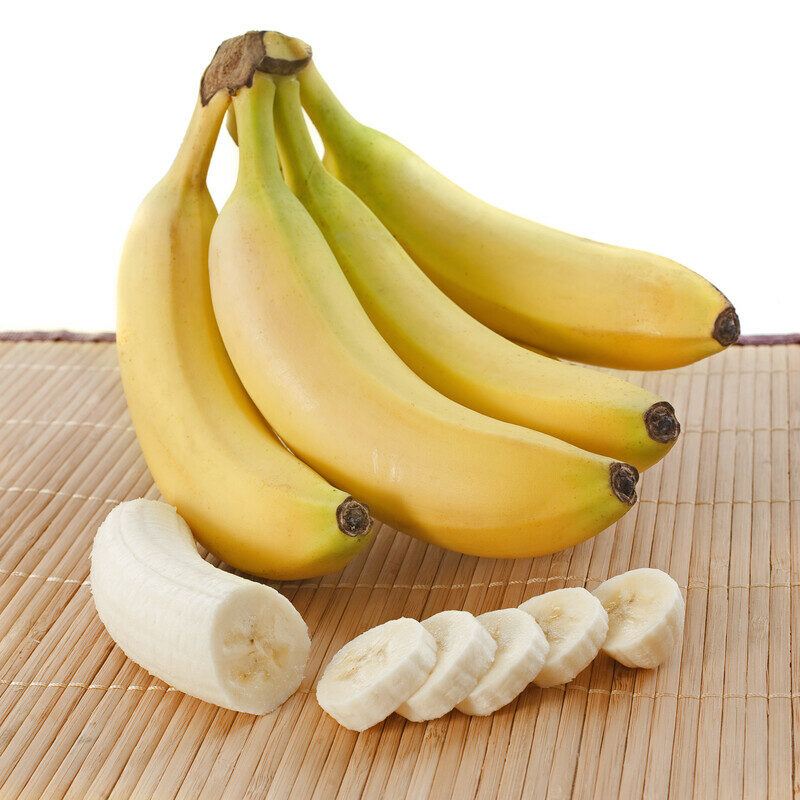 Bananas are known for being easy to digest. They've even been included in the BRAT (bananas, applesauce, rice, and toast) diet used to help combat nausea and vomiting. Bananas are great for gastroparesis, too.
Bananas are naturally soft food containing several types of nutrients. A medium banana provides 17% of the daily recommendation for vitamin C, 20% for vitamin B6, and 8% for magnesium. It's also relatively low in fiber. Although a banana contains around 27 grams of carbohydrate, only around 3 grams come from dietary fiber. Most of that fiber is soluble fiber, which moves through the body more easily than other types of fiber do.
Pureed Fruit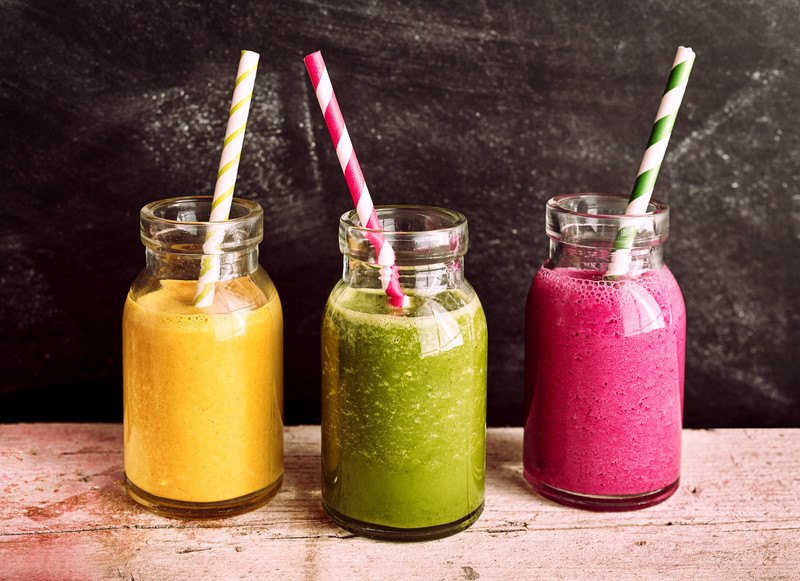 One of the challenges of gastroparesis is getting enough nutrients in the diet without getting too much fiber or clumpy foods that could cause blockages in the digestive tract. Peeled fruits that are canned are usually soft enough to be a good fit for people with gastroparesis, but you can go a step further and puree the foods you want to eat, too.
Fruits are a great choice for pureeing. They make great smoothies, and they're often softer than vegetables, so they blend nicely. If you're worried about the fiber in fresh fruit, try making smoothies or fruit puree using canned grapefruit, peaches, pears, and other cooked fruits.
Cooked Carrots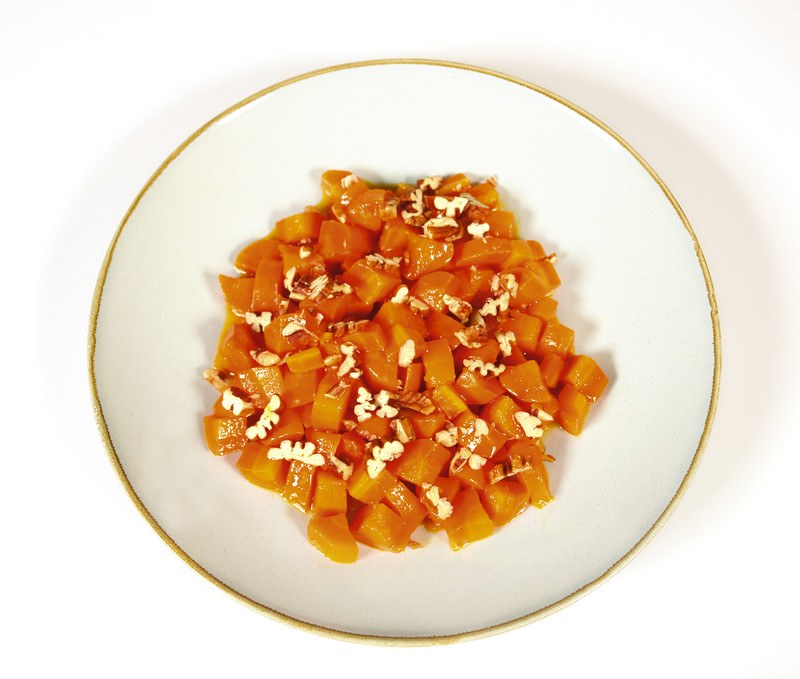 Like fruits, vegetables provide a nice array of vitamins, minerals, and other nutrients necessary to keep the human body running optimally. However, they're also usually high in fiber, and this can make them challenging for people who are experiencing gastroparesis.
In order to reduce the risk of painful fiber blockages, vegetables should be cooked until soft. This includes carrots, which can be cooked to softness in a variety of ways. You can boil a package of baby carrots until they can be easily mashed with a fork and serve them that way. You could also cook them until they're tender and mash them or blend them with a little bit of chicken broth for flavoring.
Canned vegetables, including canned carrots, are another great option. While some nutrients are lost during the cooking and canning process, a half-cup serving of canned carrots still supplies 160% of the daily recommended amount of vitamin A.
Mashed Potatoes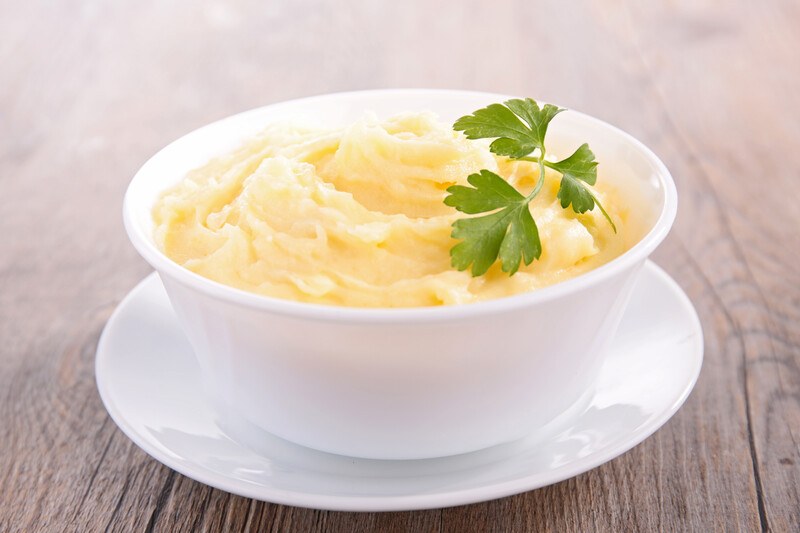 Mashed potatoes are a great idea because even when potatoes are skinned, they contain several vitamins and minerals. One cup of mashed potatoes provides 19% of the daily recommendation for potassium, 15% for vitamin B6, 9% for magnesium, and 3% for cobalamin.
The same serving size supplies 35 grams of carbohydrates, but just over 3 grams of fiber. Mashed potatoes are already a soft food, but they can be made softer and even more nutritious by whipping them with low-fat milk or Greek yogurt.
Three Delicious, Nutritious Meal Ideas For The Gastroparesis Diet
Now that you've read through the list of the 15 best foods for gastroparesis, do you have some ideas of meals you could eat? I'm sharing a few combinations here that could help you get started. Just remember to make sure you don't eat more than you can digest at one time and that you chew your food thoroughly so it's soft enough to digest easily.
Idea #1: Chicken With Pasta And Canned Pears
This simple meal uses chicken (canned or cooked in a slow cooker so it's very tender) with soft pasta and a gravy-type sauce, mixed into an easy casserole. Serve it with a side of canned pears for a soft, sweet dessert.
Idea #2: Fish With Rice And Canned Carrots
Fish is a great protein source. Pairing it with steamed white rice and canned carrots provides some nice variety while keeping foods soft enough to digest easily. Applesauce makes a great dessert with this meal.
Idea #3: Pot Roast And Mashed Potatoes With Rolls
People with gastroparesis could enjoy a lean pot roast, cooked slowly until it's tender enough to shred. Serve it with mashed or whipped potatoes and rolls or slices of homemade white bread. For dessert, try a frozen raspberry puree.