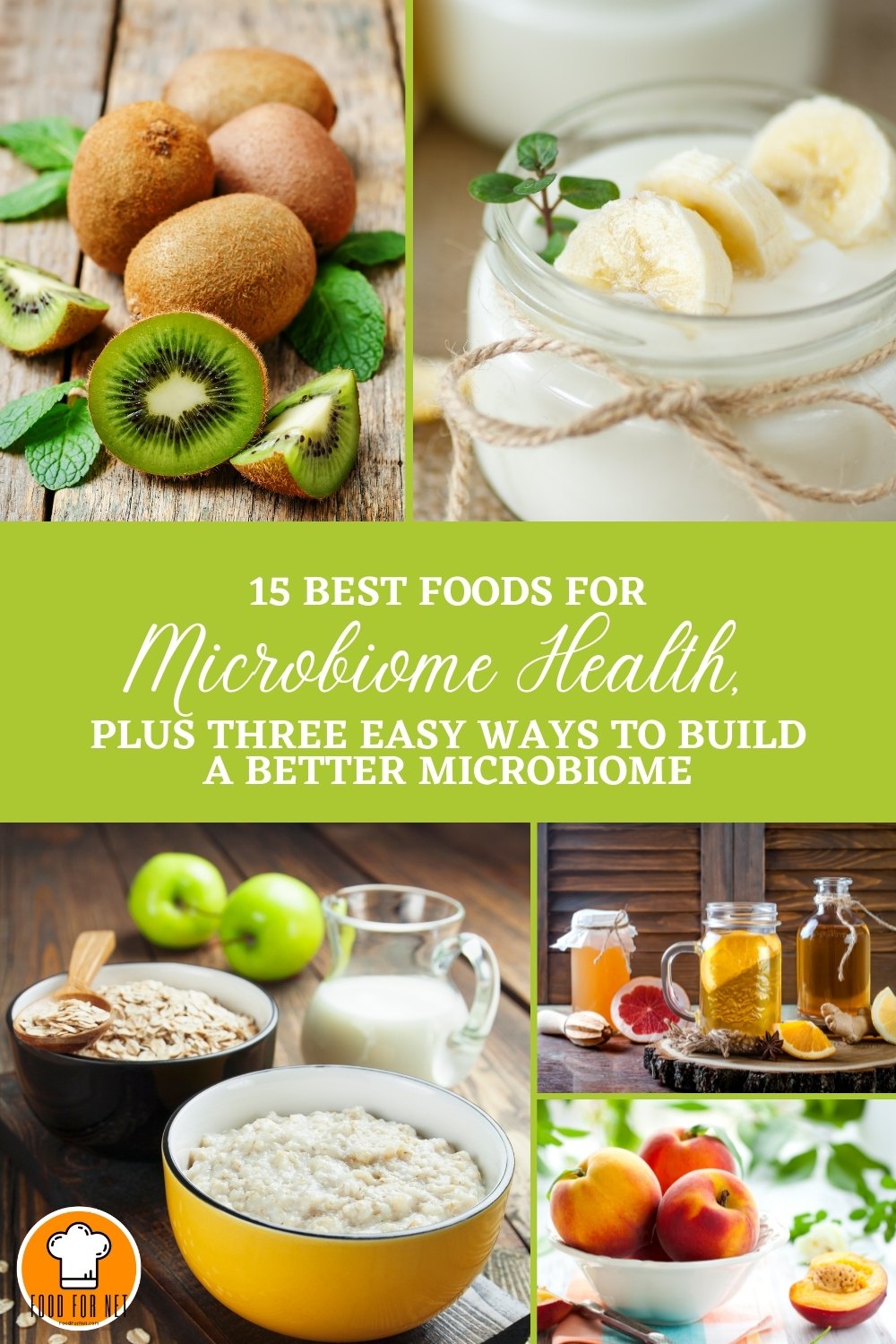 Gut health has been linked to everything from lowered immune functioning to mental and emotional issues like depression. A healthy microbiome is also linked to heart health, brain health, and improved sleep, and it could have some anti-cancerous impacts, as well.
In order to maintain a healthy gut, it's important to eat microbiome diet foods that supply good bacteria and then feed those bacteria so they can flourish. As you work to improve your health, you may be interested in reading through this list of the 15 best foods for microbiome health. At the end of this article, I'll share three easy ways to build a better microbiome, which you can put to work for you immediately.
15 Great Microbiome Diet Foods
Kiwi
Sauerkraut
Bananas
Yogurt
Oatmeal
Kombucha
Peaches
Kimchi
Kefir
Apples
Miso And Doenjang
Black-eyed Peas
Cranberries
Pomegranate
Lentils
Kiwi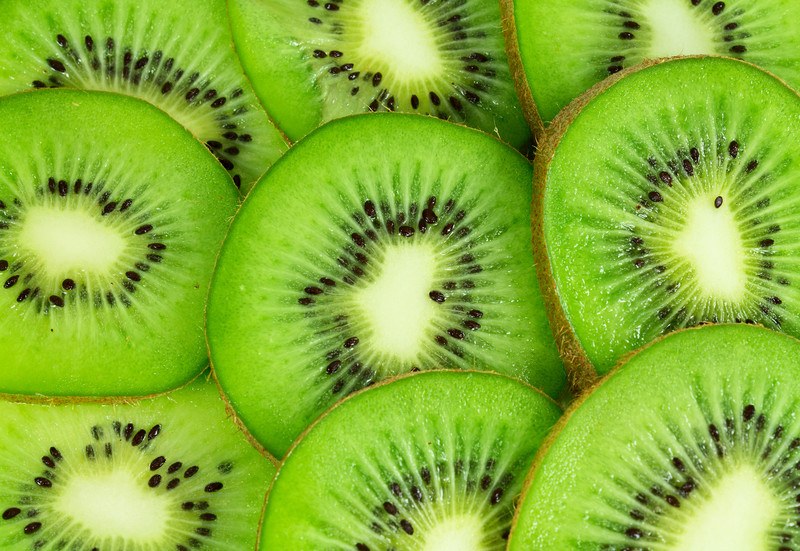 Kiwi is a fuzzy brown fruit with firm, green flesh and lots of black seeds. This skin of this fruit can be eaten, but the fruit is often peeled and served with strawberries or bananas.
When it comes to gut health, kiwis are interesting because they're a pre-biotic type of food. This means they help enhance the growth of good bacteria in the gut. This could be because kiwi fruit contains a lot of pectins, a soluble fiber that creates an ideal environment for good bacteria to grow in.
Kiwi also provides potassium, as well as vitamins C, E, and K. Potassium helps regulate muscle movement through the digestive tract, while vitamin C helps modulate and balance the microbiome.
Sauerkraut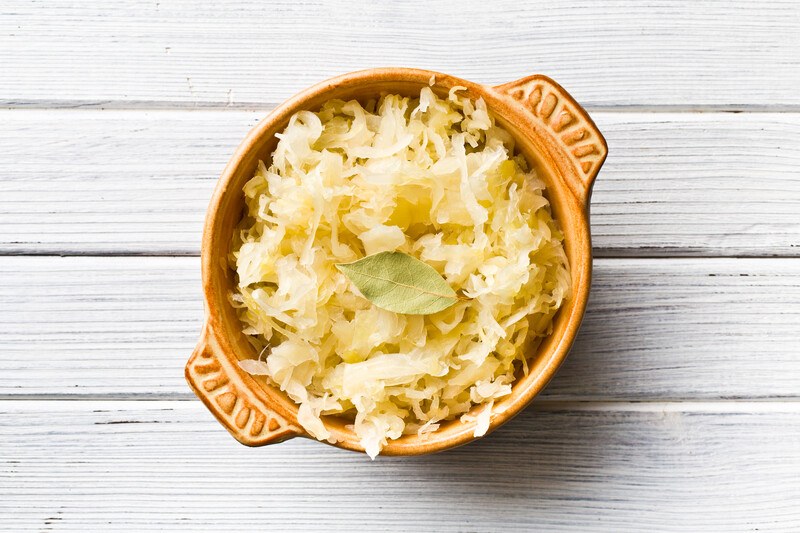 Sauerkraut is a fermented cabbage dish, traditional to Germany. This tangy food is often served with meats like bratwurst or corned beef.
Sauerkraut is low in calories, high in fiber, and rich in many nutrients that are beneficial to the body. One cup of sauerkraut provides 23% of the recommended daily intake for vitamin C. It's also a great source for vitamin K, copper, folate, manganese, potassium, iron, and vitamin B6.
Because sauerkraut is a fermented food, it contains several strains of good bacteria that help support a healthy microbiome.
Bananas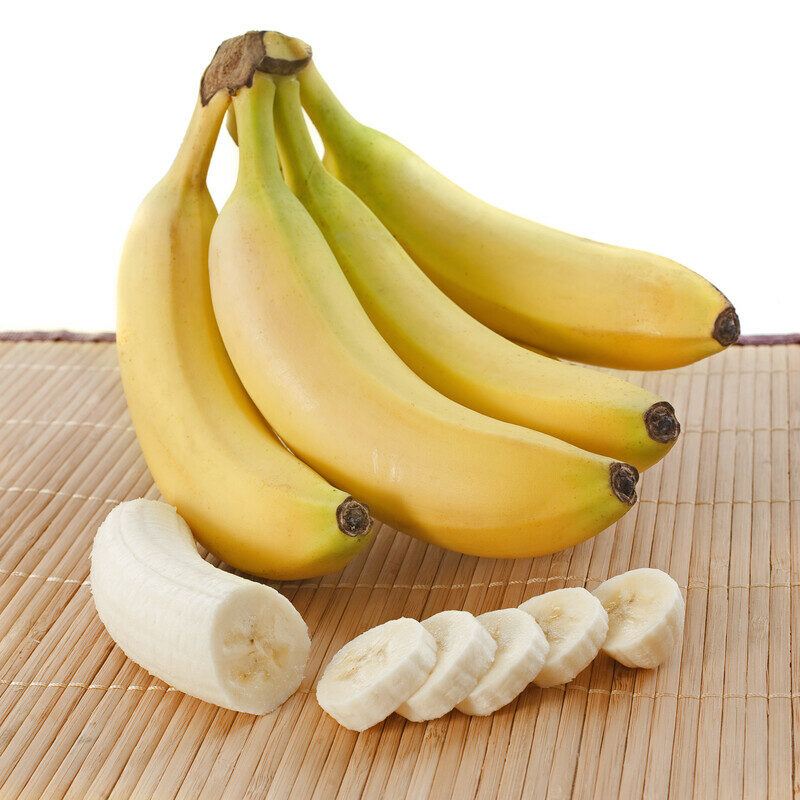 Like kiwi fruit, bananas contain indigestible carbohydrates that create and support an ideal microbiome. One study researched the effect bananas have on bacteria and found that people who eat bananas regularly have less bloating than people who don't.
One particularly helpful substance that bananas provide is inulin. Inulin helps stimulate the growth of good bacteria in the gut. Ripe bananas also contain pectin. Bananas are known to help reduce inflammation and protect against colon cancer, too.
Bananas are also relatively high in potassium, vitamin B6, vitamin C, copper, and manganese. Manganese helps stimulate the digestive system and could impact the way iron is metabolized by gut bacteria.
Yogurt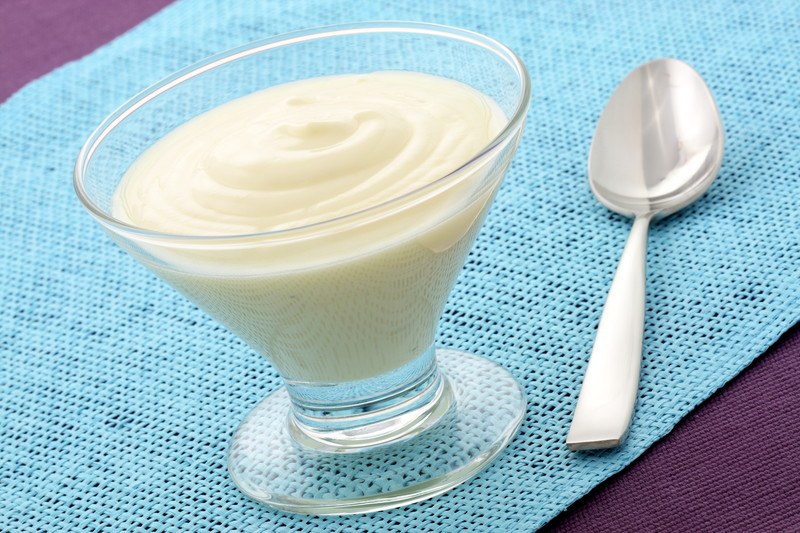 Yogurt is a fermented food that can provide active cultures of good bacteria to help strengthen the gut flora. Some of the best active cultures found in yogurt are lactobacillus acidophilus, streptococcus thermophilus, Bifidobacterium bifidum, and saccharomyces boulardii.
The amounts and types of active cultures vary from yogurt to yogurt, and that includes differences between brands. Most yogurts contain at least lactobacillus acidophilus. To build a healthy microbiome, it's important to ensure you're buying yogurt that contains active cultures.
One serving of 100 grams of yogurt contains around 13% of the recommended daily value for cobalamin, or vitamin B12. Cobalamin helps regulate the balance of microbes in the gut. Yogurt is also a good source of calcium, potassium, and vitamin B6.
Oatmeal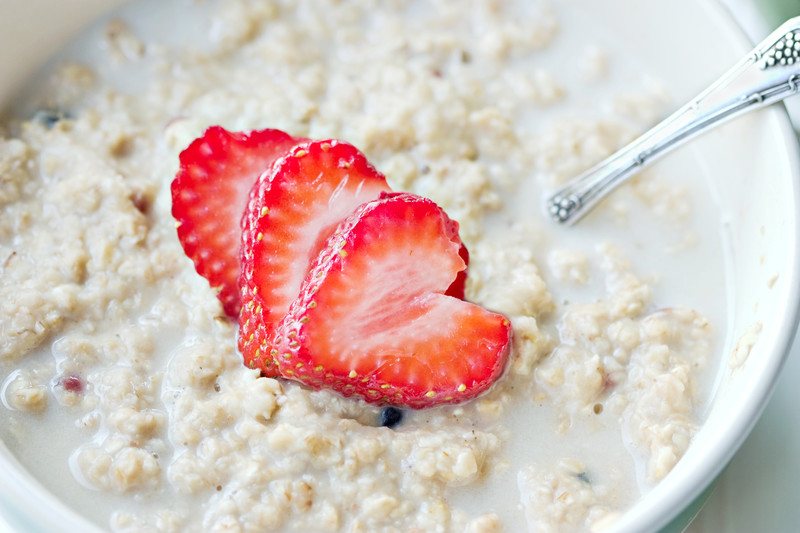 Oatmeal helps create a healthy microbiome in a few different ways. Beta glucan, a form of fiber found in oats, has been studied for its effects in lowering blood cholesterol and keeping weight down. This compound is also helpful for maintaining a healthy, functioning microbial balance in the gut.
The natural gel formed by beta glucan coats and soothes the digestive tract while feeding the good bacteria so they can grow well. Besides beta glucan, oatmeal contains resistance starch that ferments in the gut and contributes to gut health as well as to better absorption rates for some minerals.
Oatmeal is also rich in iron. One cup of cooked oatmeal contains 77% of the recommended daily intake for iron. One interesting thing about this is that iron is absorbed differently in the gut depending on the type of bacteria growing in the microbiome. A healthy microbiome is essential for absorbing enough iron from the diet.
Kombucha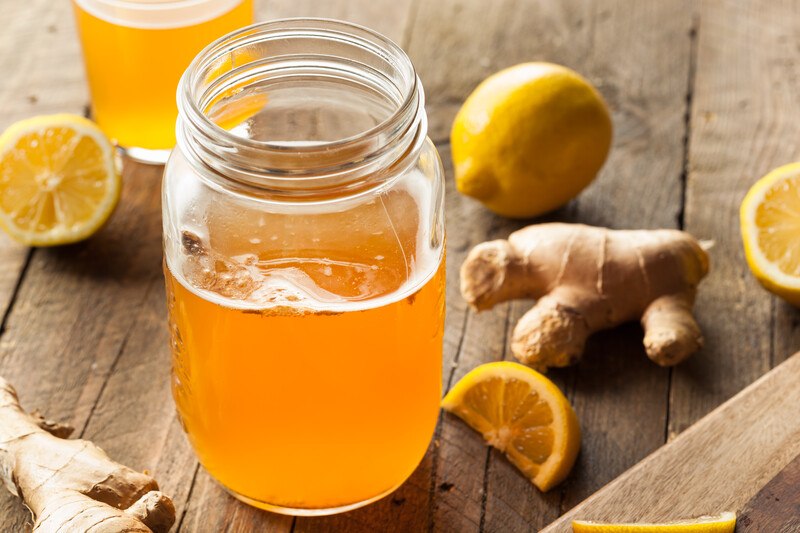 Kombucha is a sweetened, fermented drink made from black tea or green tea. This drink has several health benefits. Kombucha is detoxifying, and it is linked to reduced blood pressure, a strengthened immune system, and improved digestion.
Besides containing probiotics which are good for you and are common in fermented foods, kombucha is thought to lower inflammation in the gut and provide antioxidants. Kombucha is low in calories, and it has some correlation with reduced belly fat and weight loss.
Peaches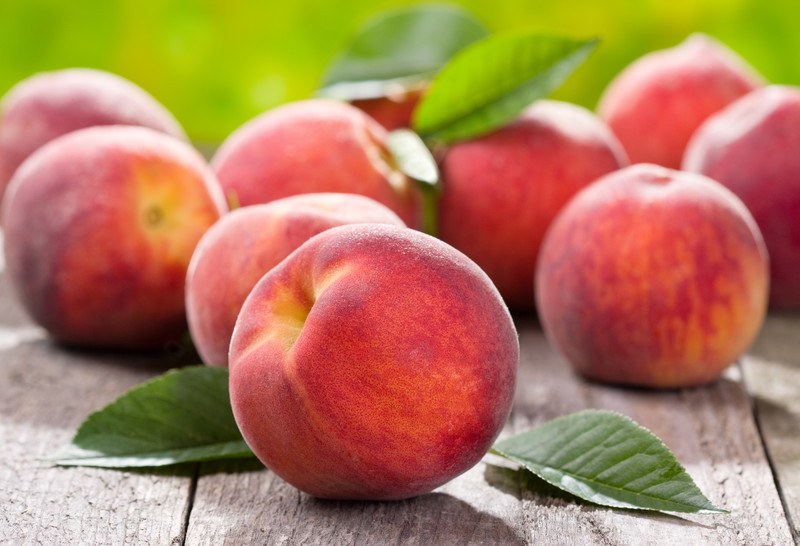 Peaches contain fiber that can support easy digestion and a heathy microbiome. They also provide several vitamins and minerals that could increase gut health. These include vitamin A, which helps balance the microbiome so that the immune system doesn't become overactive.
One peach provides 10% of the daily value for vitamin A, as well as 17% of the daily recommendation for vitamin C and 8% for potassium. Potassium is important because it helps regulate muscle contractions, which could help with digestion issues. Vitamin C is also associated with a healthy digestive system.
Kimchi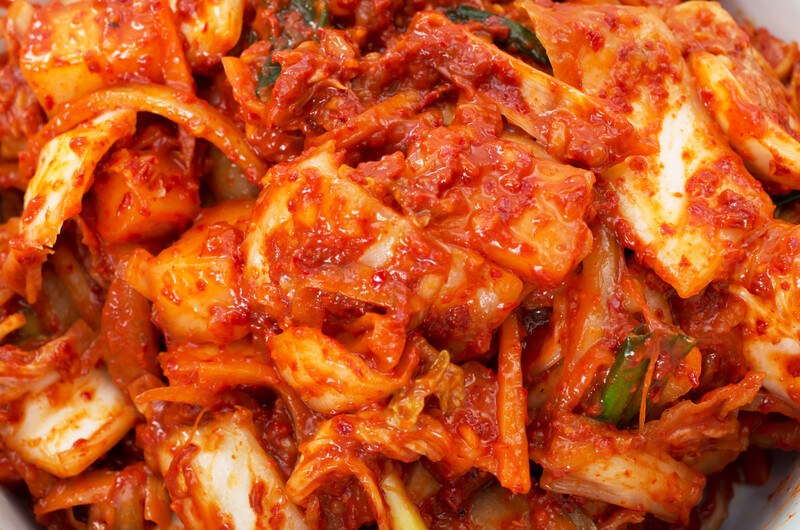 Like sauerkraut, kimchi is made from fermented cabbage. However, this traditional Korean side dish has many other ingredients that set it apart. It's made from napa cabbage, which is different from the cabbage used in sauerkraut. It also contains ginger, garlic, daikon radish, and a red pepper paste made from gochu peppers.
The most common good bacteria found in kimchi is lactobacillus acidophilus, although it may contain other strains of good bacteria, too. Besides these probiotics, kimchi contains health-building phytochemicals and other nutrients. Kimchi is also a versatile food that can be eaten in several different ways and recipes like this one, Sous Vide Kalbi Baby Backs with Kimchi Mashed Potatoes.
Kefir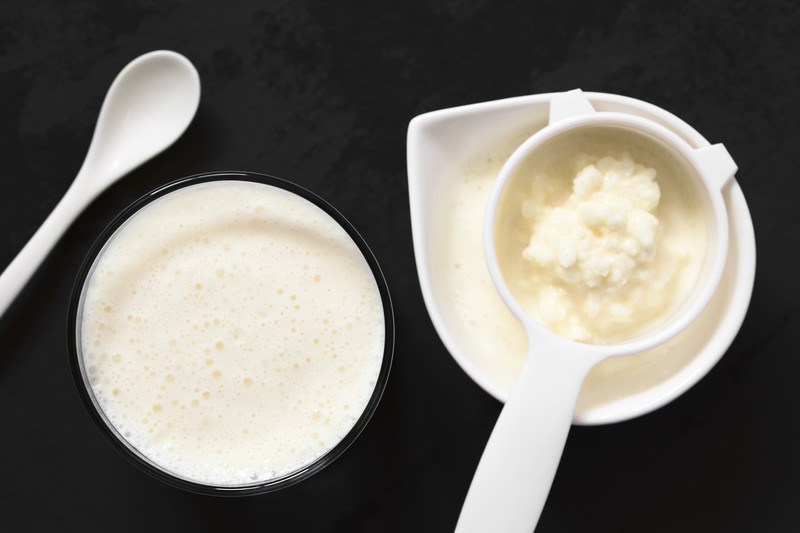 Kefir is made by adding kefir grains, or cultured yeasts and good bacteria that resemble cauliflower, to cow's milk or goat's milk. The finished fermented drink is similar to thin yogurt. In modern times, people can buy it flavored, and they could find it in the dairy section of their grocery stores. Non-dairy options are available, too.
Besides probiotics, kefir is rich in several nutrients. These include magnesium, riboflavin, vitamin B12, phosphorus, calcium, and protein.
One interesting thing about kefir is that besides adding to a healthy microbiome, it could help reduce the risk of cancer.
Apples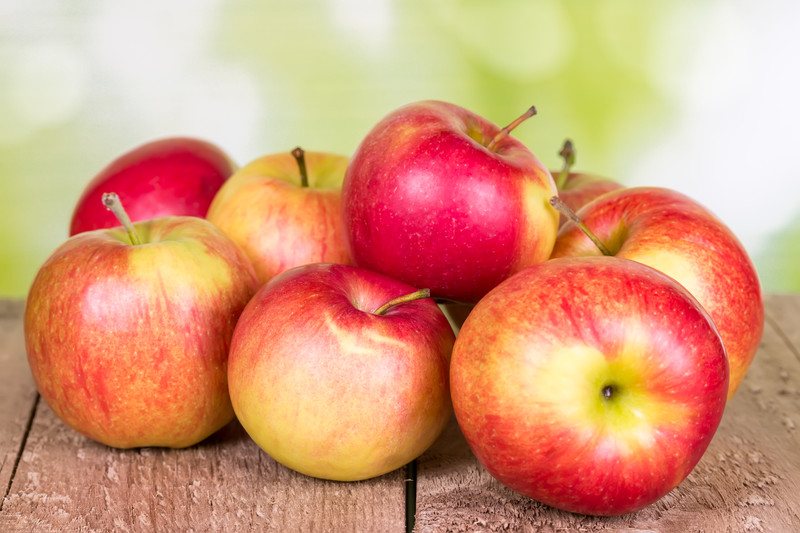 When it comes to your gut, the phrase 'An apple a day keeps the doctor away' could hold true. This is because apples contain pectin, a prebiotic that feeds the good bacteria that grow in your digestive system.
Apples also come with their own microcultures that can impact how healthy our guts are. On average, an apple contains around 100 million bacteria. Ordinary store-bought apples usually contain more harmful bacteria than organic apples do. This makes it important to consider the type of apple and where you're buying it from if you're concerned about using it to create a healthy microbiome.
Miso And Doenjang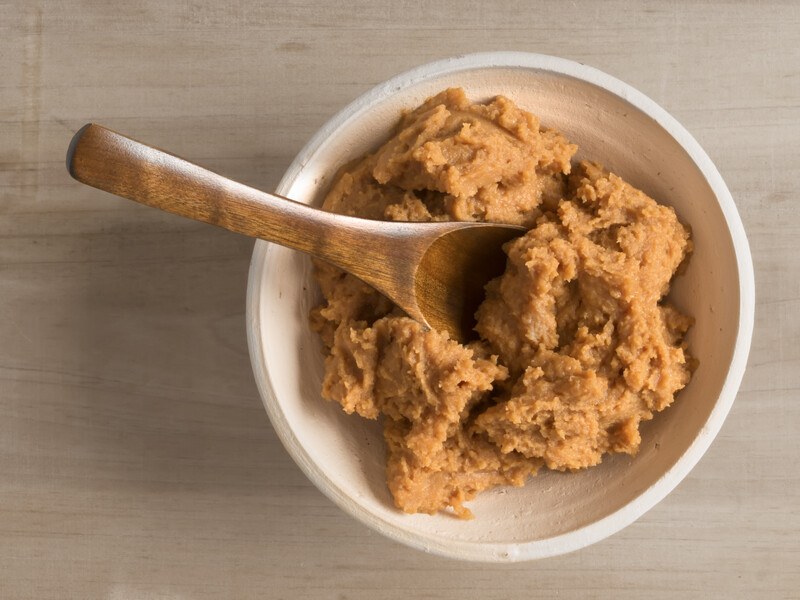 Miso is a fermented soybean paste made by mixing soybeans with a mold called koji and possibly other ingredients. It's used as a traditional Japanese seasoning in dishes like Miso Soup. Miso is full of nutrients, such as vitamin K, copper, zinc, and manganese. It's also a complete protein, and because it's fermented, it contains probiotics that can add to a healthy gut flora.
Doenjang is a similar fermented soybean paste, originating in Korea. It's created as a byproduct of manufacturing soy sauce. Because it's fermented, it's also full of probiotic bacteria, and it contains some anti-carcinogenic properties.
Black-eyed Peas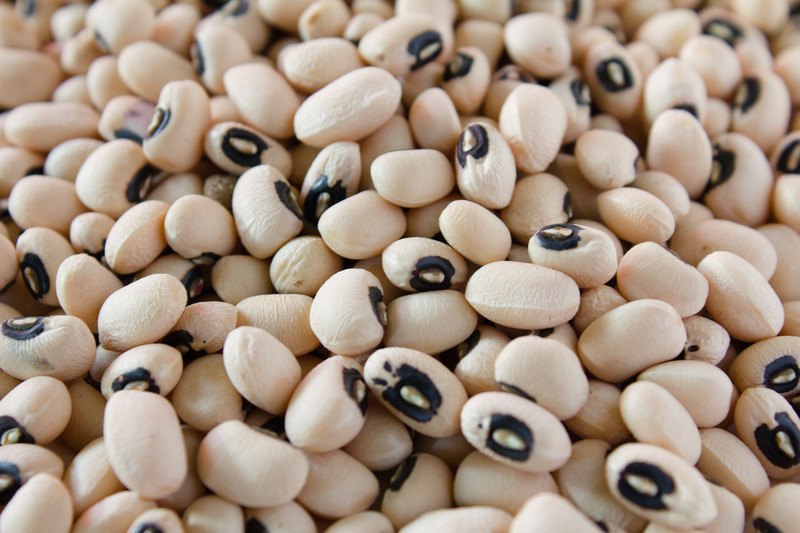 Like most legumes, black-eyed peas are high in fiber and protein. The fiber content helps move food through the digestive system, and the soluble fiber in black-eyed peas acts as a prebiotic. The fiber stimulates the growth of good bacteria to create a healthy microbiome.
Besides the soluble fiber and protein, black-eyed peas contain other nutrients to help protect and support the digestive tract. One cup of cooked black-eyed peas contains 50% of the recommended daily value for copper. This is important because copper is thought to help regulate the bacteria in the gut.
Cranberries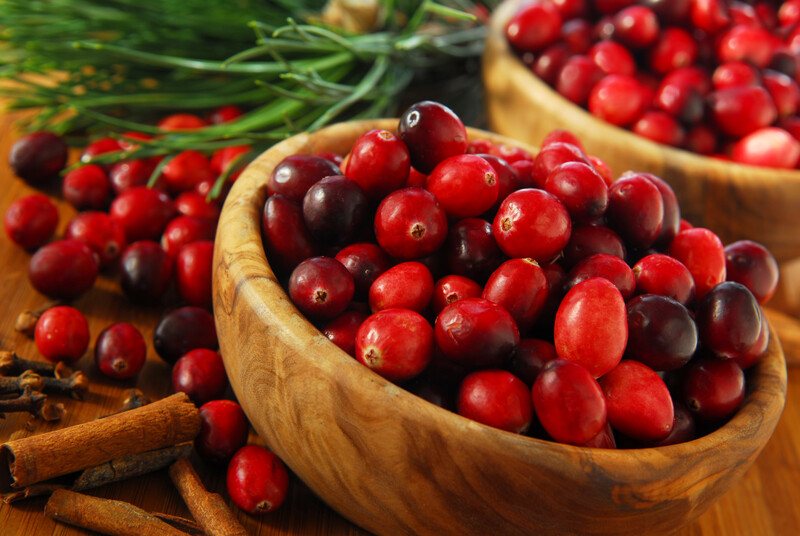 While cranberries aren't a fermented food, they do help with some probiotic functions in some diets. They're particularly helpful with diets high in animal proteins, sugars, and dairy products. In these instances, cranberries can help bring good bacteria back into your digestive tract.
Cranberries also have a prebiotic effect. This is because of the xyloglucan fiber they contain, which helps feed good bacteria in the gut. They're also a good supply of vitamin C, potassium, and copper, which all help keep the microbiome healthy.
Pomegranate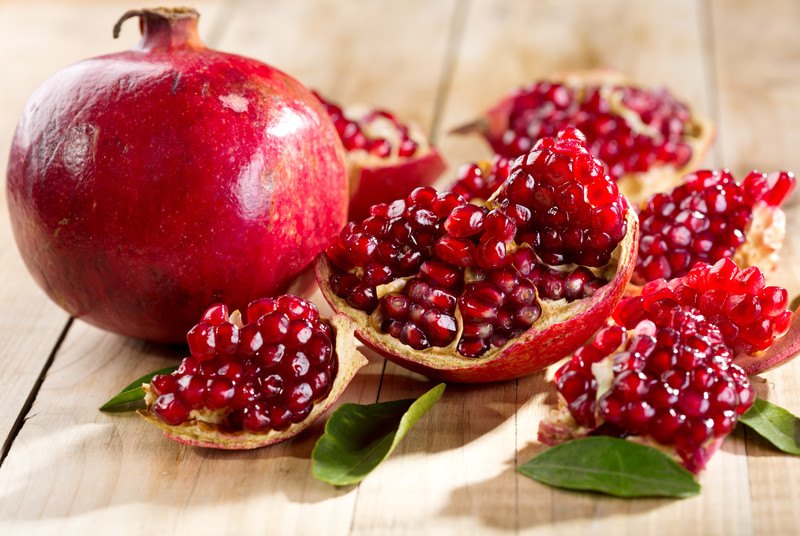 Pomegranate juice is known to act as an anti-inflammatory in the gut, which helps increase gut health in people with issues like Crohn's disease or irritable bowel syndrome. Pomegranate seeds also provide a prebiotic type of fiber that helps good gut bacteria thrive.
Pomegranate seeds also supply vitamin C, copper, potassium, and vitamin B6. Vitamin B6 is important because a deficiency of vitamin B6 is associated with an impaired balance of bacteria in the gut.
Lentils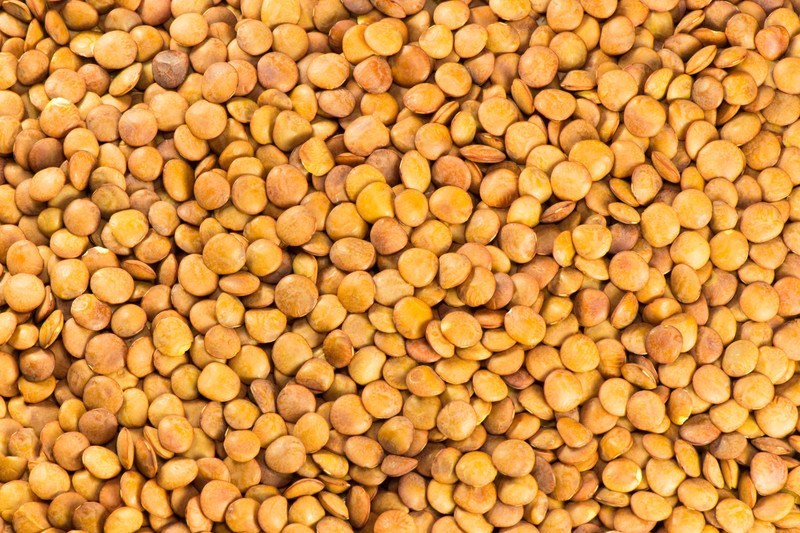 Because lentils are full of prebiotic types of fiber. These include sugar alcohols as well as oligosaccharides. The prebiotics in lentils varies depending on where they're grown and how they're cooked, but overall, they provide a great base for stimulating the growth of good bacteria and promoting a healthy microbiome.
Lentils are also rich in protein, pantothenic acid, niacin, riboflavin, and thiamin. One cup of raw lentils provides 73% of the daily recommended value for thiamin, which is important because thiamin deficiency is associated with impaired gut health. They're also easy to eat in stews or side dishes.
Three Easy Ways To Build A Better Microbiome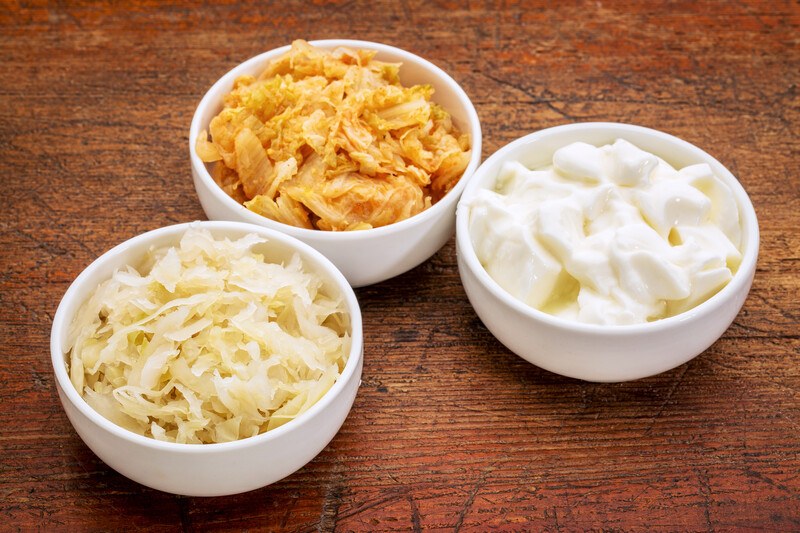 Now that you've read through the list of the 15 best foods for microbiome health, you might be wondering how to get started. I'm sharing three easy, common-sense ways to build a better microbiome here. You could get started with these ideas and then brainstorm even more ways for enhancing your personal microbiome diet.
Idea #1: Start Your Day With Prebiotics And Probiotics
Many foods containing prebiotic fiber make great breakfast foods. For example, you could add chopped apples to a bowl of oatmeal with kefir or eat a small container of Greek yogurt with a banana. The fiber will help your digestive system stay strong all day, and the probiotics in the kefir or yogurt will make your digestive tract feel great.
Idea #2: Heal Your Microbiome While You Sleep
While gut health can negatively impact sleep habits, sleep deprivation can also create changes in the balance of microbes in your gut. If you want to maintain a healthy digestive system, make sure you're going to bed at the same time every night, getting plenty of exercise during the day, and meditating or listening to hypnosis tracks to help you sleep more deeply.
Idea #3: Choose Organic, Plant-based Foods
Plant-based foods contain fiber, which helps create the perfect environment for a healthy microbiome. As you up your vegetable intake, try to choose organic options that come with healthier microbiomes of their own.