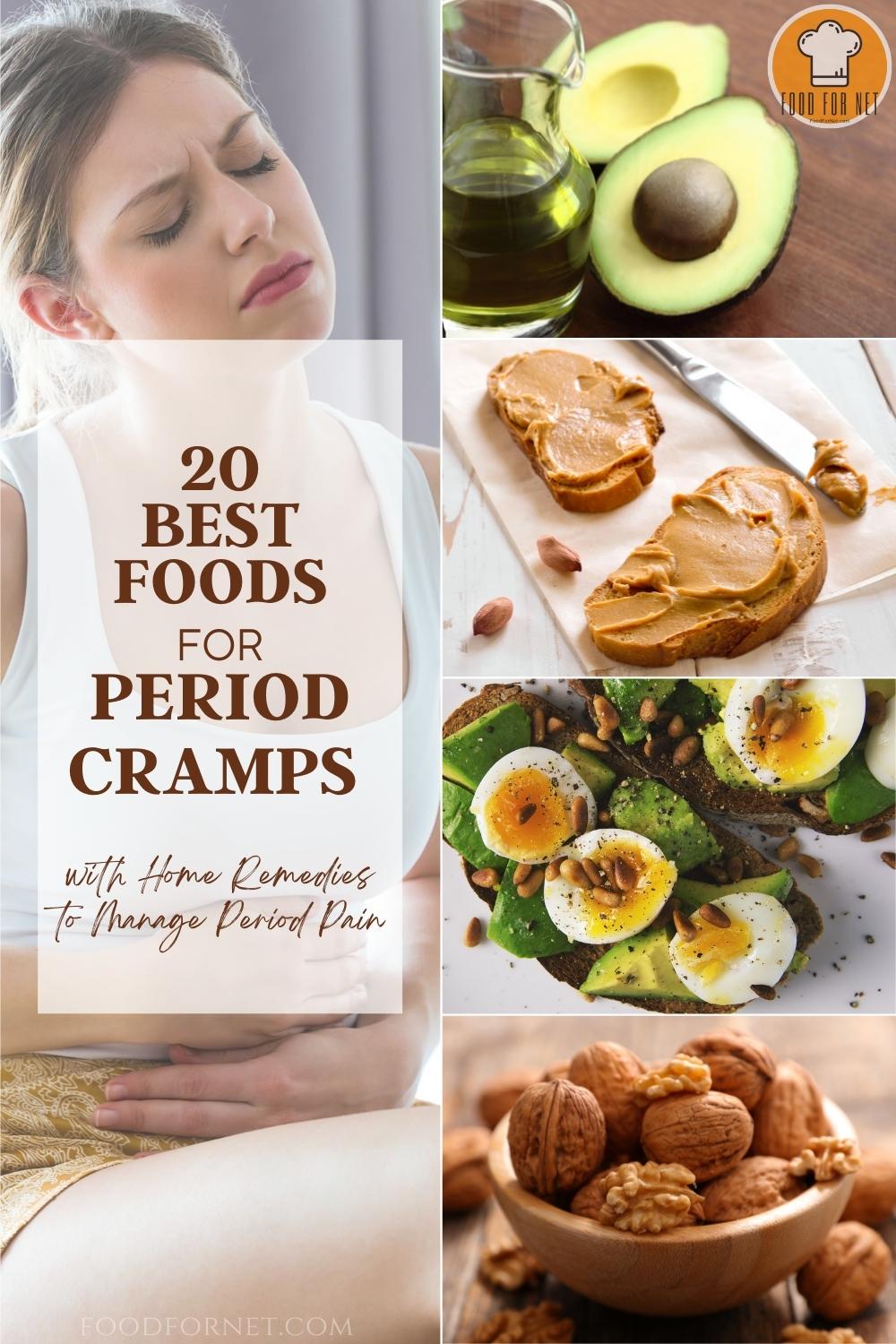 Period cramps or menstrual pain are commonly experienced by most women before and or during menstrual periods because of uterine contractions. Unfortunately, this is a recurrent discomfort that may only become less painful as one gets older or if one already had a baby – both are not an assurance though.
To manage the pain, some opt for over-the-counter pain medication while others prefer more natural remedies for menstrual cramps like improving one's diet to include foods for period cramps and other home remedies. More on that at the end of this article.
Dysmenorrhea is the medical term for this period of cramps. There are actually two types, primary dysmenorrhea which refers to recurrent menstrual cramps, and secondary dysmenorrhea which refers to menstrual cramps that are caused by a disorder or infection.
The symptoms of period cramps may include ache coming from the abdomen, strong pressure also coming from the abdomen, and pain from the lower back, thighs, and hips. Other symptoms also include nausea, fatigue, vomiting, headache, and even diarrhea. These can start a couple of days before and sometimes continue throughout the period.
As to whether you should tell your ob-gyne about your period pain – you should if you have a suspicion that it is secondary dysmenorrhea. It's when the pain tends to get worse and lasts longer than normal period cramps. Say it begin a few days before your period and gets worse as the period continuous and extends even after the period ends.
Ibuprofen, naproxen, or acetaminophen are over-the-counter pain meds that can help in managing period cramps. However, if you prefer more natural remedies for menstrual cramps then perhaps you should start first with tweaking your diet to include the best foods for period cramps.
Here's a list to get you off to a good start. Check them out and see how you can incorporate them into your daily meal plans in addition to the other foods for cramps. See also other home remedies in managing period pain at the end of the list.
Best Foods for Period Cramps
Almonds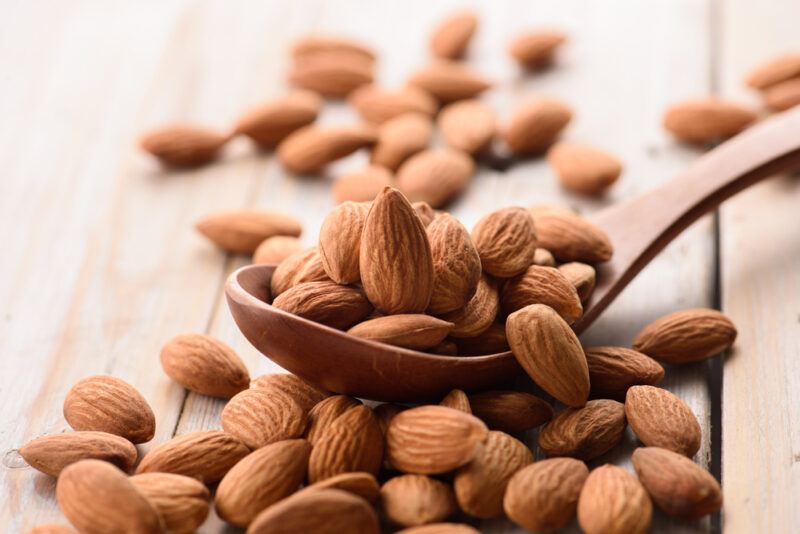 Almonds are rich in magnesium which is a vital mineral that helps in reducing symptoms of cramps. It's also packed with fiber, protein, healthy fats, and vitamin E.
You can straight-up snack on almonds or you can also soak them first if you want a softer and less bitter flavor compared to raw almonds.
Avocados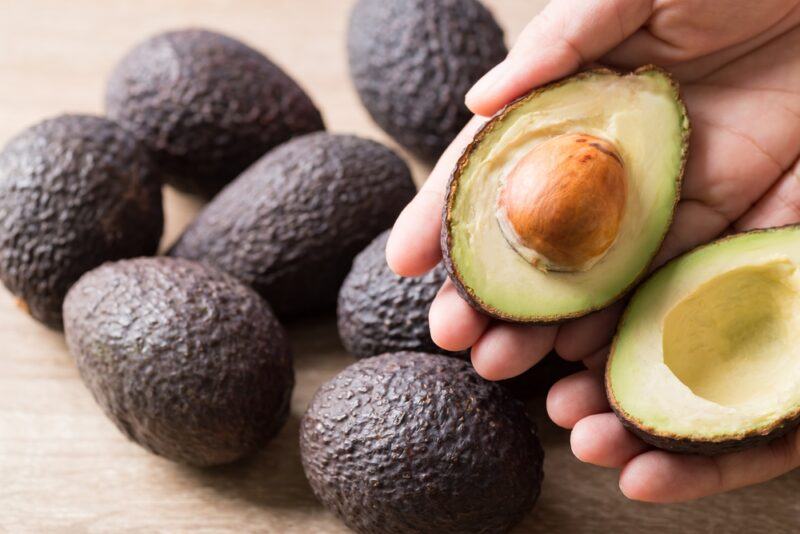 Among the many nutrients of avocados is magnesium which, again helps in reducing symptoms of cramps. It's also high in healthy fats, potassium, folate, fiber, and vitamins C, E, and B6.
Incorporating avocados in your diet can help not just with period cramps but with improving overall diet quality. They can be eaten as is or with a pinch of salt and pepper. They're also great on toast, salads, soups, smoothies, or in guacamole.
Berries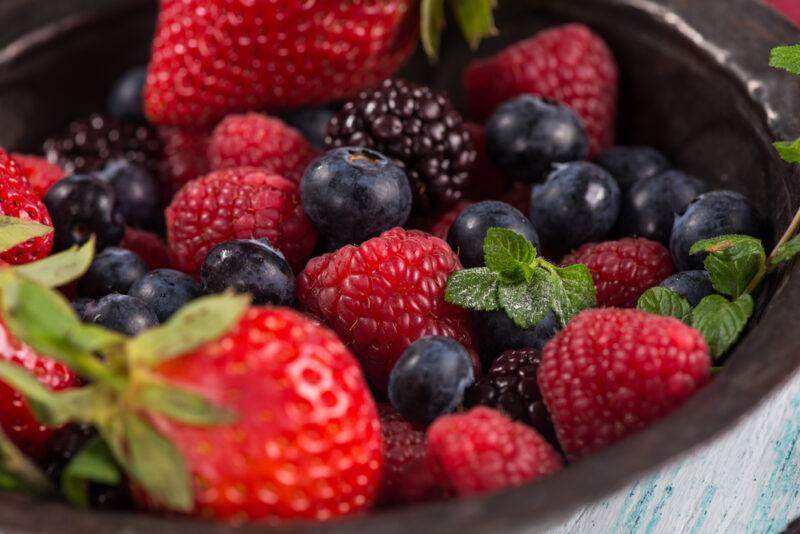 Berries like strawberries, raspberries, or blueberries are high in water content which is perfect for hydration. Water does not only keep you from retaining water but also helps in avoiding painful bloating during menstruation.
Berries are also high in fiber, polyphenols, and vitamin C. Aside from snacking, berries can also be enjoyed with yogurt, cereals, salad, desserts, and smoothies.
Chamomile tea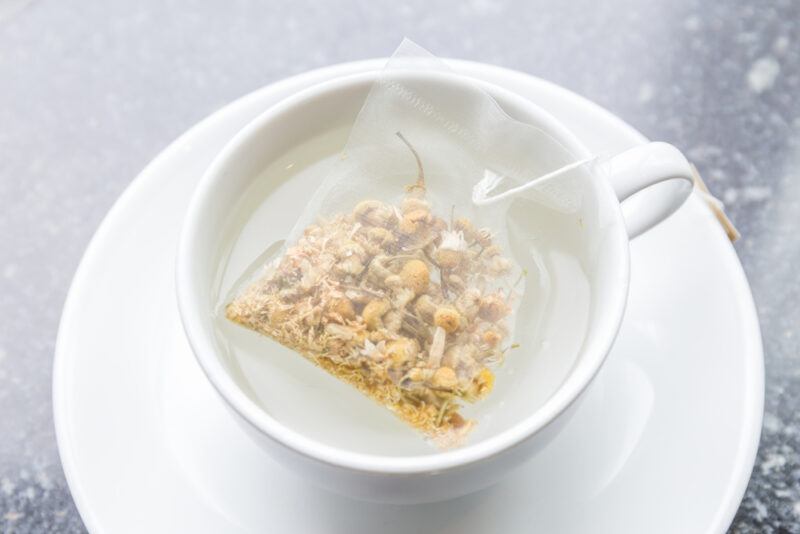 Chamomile tea is known to increase urinary levels of glycine which does not only helps in relieving muscle spasms but also acts as a nerve relaxant. Chamomile tea also has calming properties that help in promoting sleep and relieving stress.
Sipping two cups of chamomile tea every day, a week before your menstrual period can help in reducing muscle contractions and swelling.
Cheese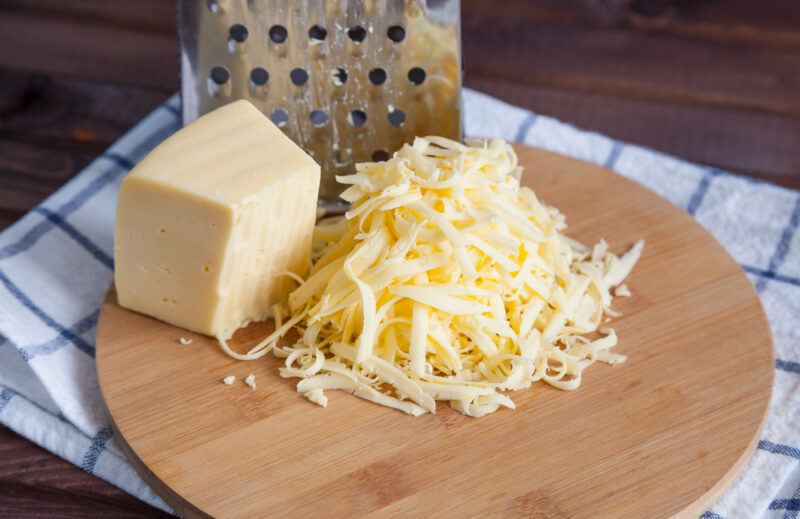 Cheese is rich in calcium which helps in reducing period pains, bloating, and water retention. It also contains high amounts of vitamins A, B12, and K2, omega 3 fatty acids, zinc, phosphorus, and riboflavin.
Cheese can be enjoyed with crackers, fruits, or chocolate. They can be used as well in making sauces, salads, spreads, or toppings.
Chia seeds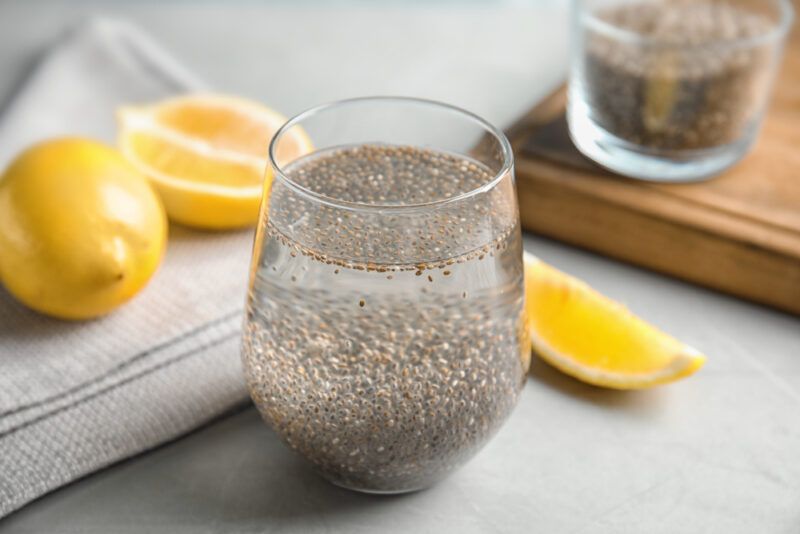 Chia seeds are rich in fiber which helps in eliminating excess hormones resulting in a more balanced pre-period. It's also rich in antioxidants, and heart-healthy omega 3 fatty acids which may also help in reducing the risk of heart disease and diabetes, and improving digestive and gut health.
Chia seeds will make for a great chia pudding. It can also be used in smoothies, juices, yogurt, oatmeal, or salad.
Chickpeas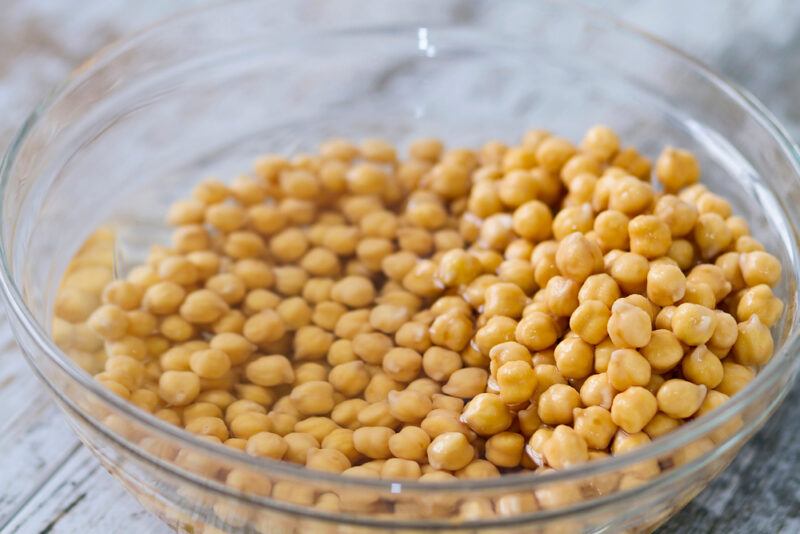 Chickpeas contain a high concentration of vitamin B6 which apparently helps in reducing pain. Chickpeas are also rich in vitamins A, C, and E, folate, magnesium, potassium, and iron. Its choline content help in boosting brain and nervous system functions.
Chickpeas can be added to pasta, hummus, curry, or filling to your sandwiches. And because it's rich in dietary fiber it keeps you full for longer periods of time.
Dark green leafy vegetables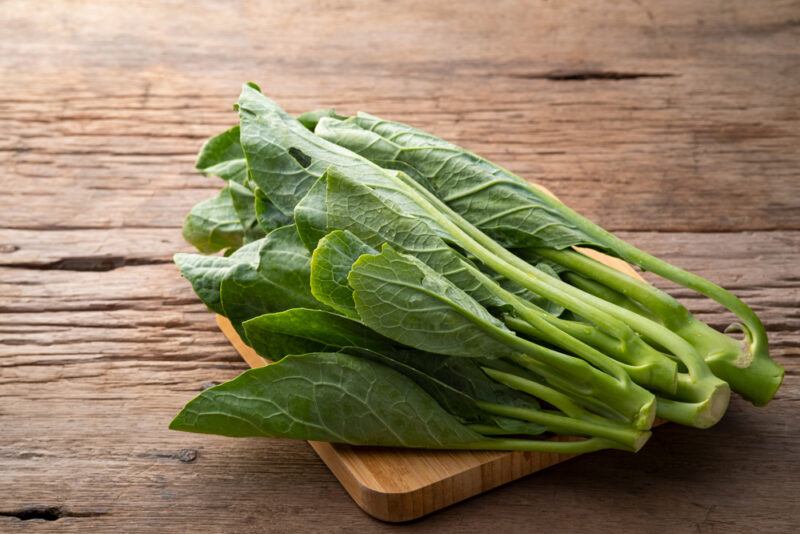 Dark green leafy vegetables are rich in iron which is an important mineral in avoiding fatigue, body pain, and dizziness during menstruation, particularly during heavy flow. These leafy vegetables are also excellent sources of fiber, folate, carotenoids, and other antioxidants.
Dark green leafy vegetables are great for making fresh salads. They can also be sauteed on their own or with your choice of protein. These veggies will also make for a great addition to soups, smoothies, or pesto sauces.
Eggs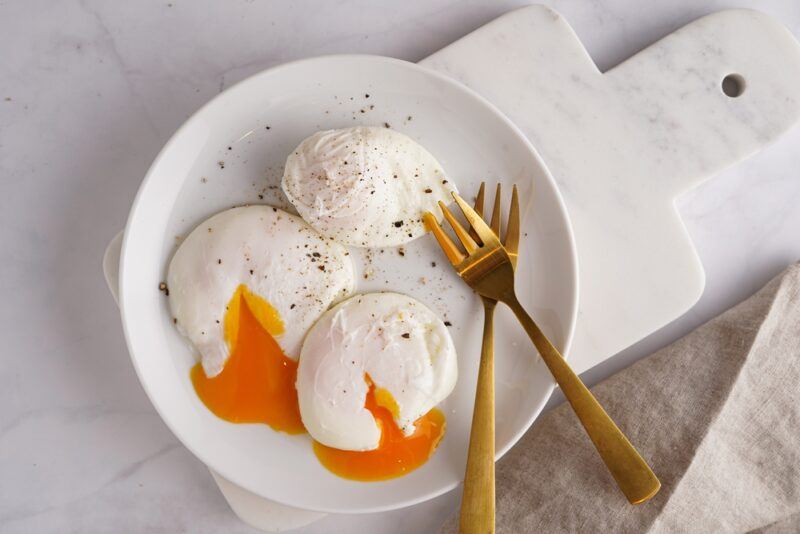 Eggs are a good source of vitamins B6, D, and E which play a big role in relieving period cramps. Eggs also contain all the 9 essential amino acids, folate, calcium, zinc, and vitamin A.
Not only are eggs healthy and delicious, preparing them is quite a breeze as well. From omelets to poached eggs to scrambled eggs. According to the American Heart Association, an egg or two egg whites every day can be part of a healthy diet.
Flaxseeds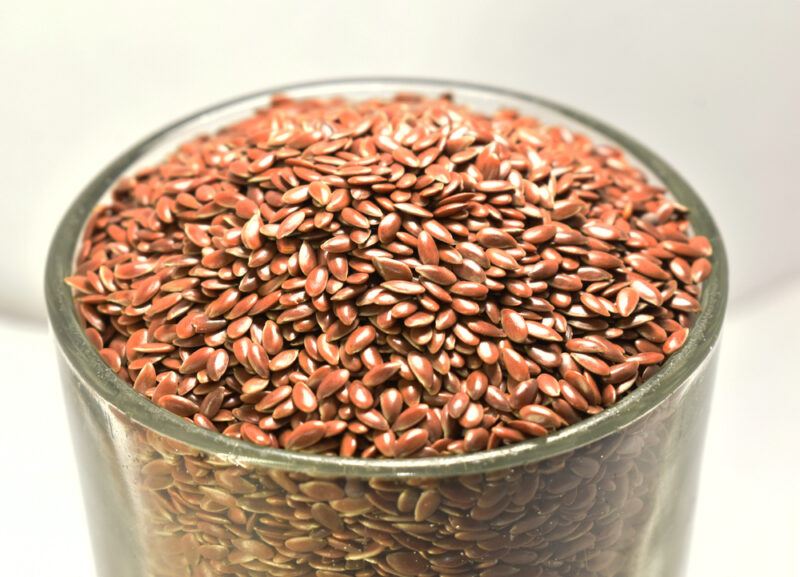 Flaxseeds contain a high amount of lignans which helps in reducing high estrogen levels and boost low estrogen levels at the same time. A diet containing flaxseeds regularly can also help in regularizing the ovulation process or menstrual cycle.
Flaxseeds contain fiber, protein, omega 3 fatty acids, copper, and thiamine. It can easily be added to hot or cold breakfast cereals, yogurt, mayo, or mustard. You can also use it in baked goods like muffins, bread, or cookies.
Ginger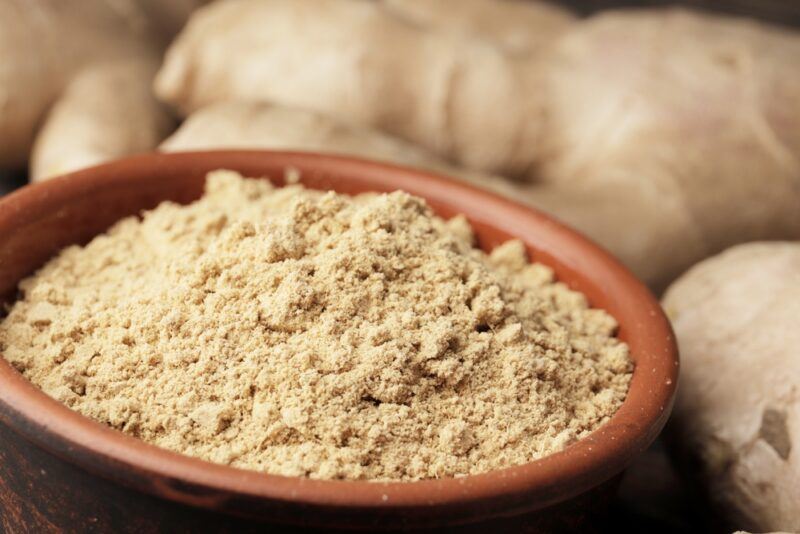 Ginger contains pain-relieving properties, in fact, a result from a study suggests that ginger may be an effective therapy for women experiencing primary dysmenorrhea in relieving pain. The study administered ginger at the onset or three days prior to menstruation. Significant effects are observed on subjects treated with ginger for 5 days.
A small piece of grated ginger or ginger powder in hot water consumed like tea may help in relieving period cramps.
Milk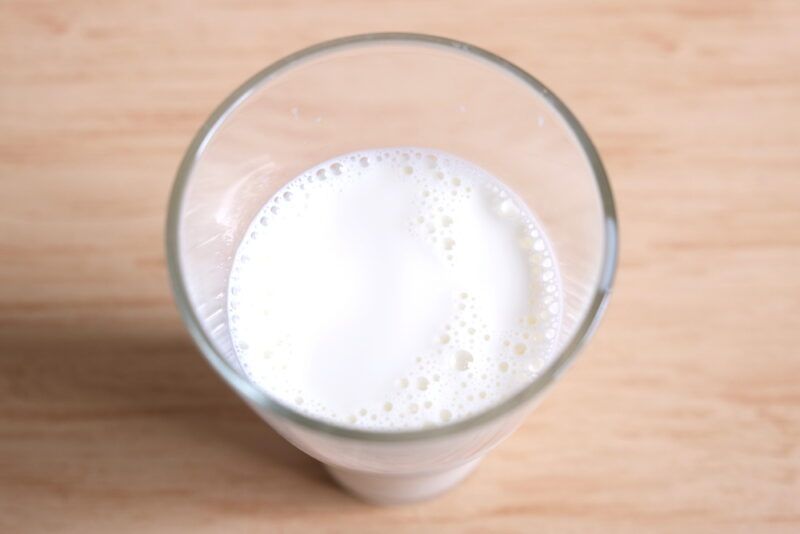 Milk is of course rich in calcium, a mineral that is vital in easing period cramps. It's also rich in phosphorus, B vitamins, vitamin D, and potassium. Milk also has insoluble milk protein called casein and soluble milk proteins called whey proteins – both are high-quality proteins. Milk also contains essential amino acids.
Milk can be enjoyed as a hot or cold beverage. You can also add a splash to your morning cereals, oatmeal, or smoothies. If you're lactose intolerant or a vegan, you may want to consider plant-based milk.
Papaya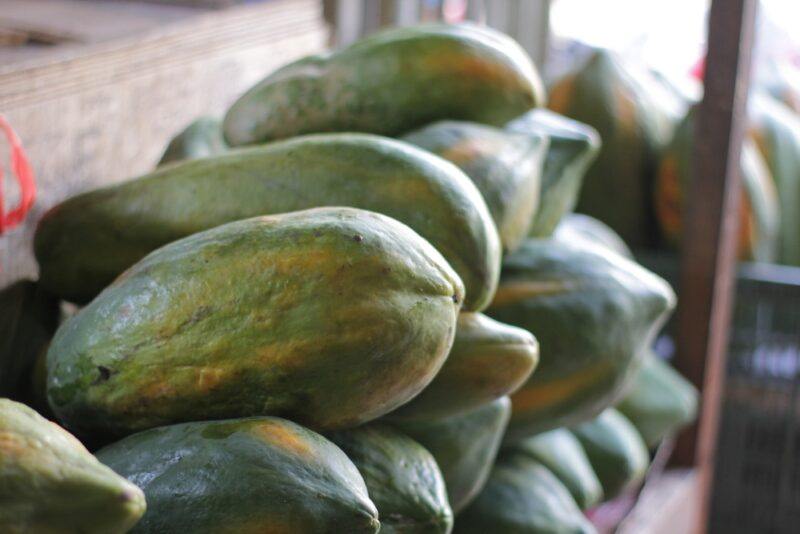 Papaya contains carotene which helps in stimulating and regulating estrogen hormone levels. When it's eaten on a regular basis, it helps in contracting the uterus walls which eases the period pain during menstruation. In addition to its papain content (an enzyme that aids digestion), it's also rich in vitamins A, C, and E.
Papaya can be eaten as a salad or as an addition to tropical fruit salad, salsa, or smoothies.
Peanut butter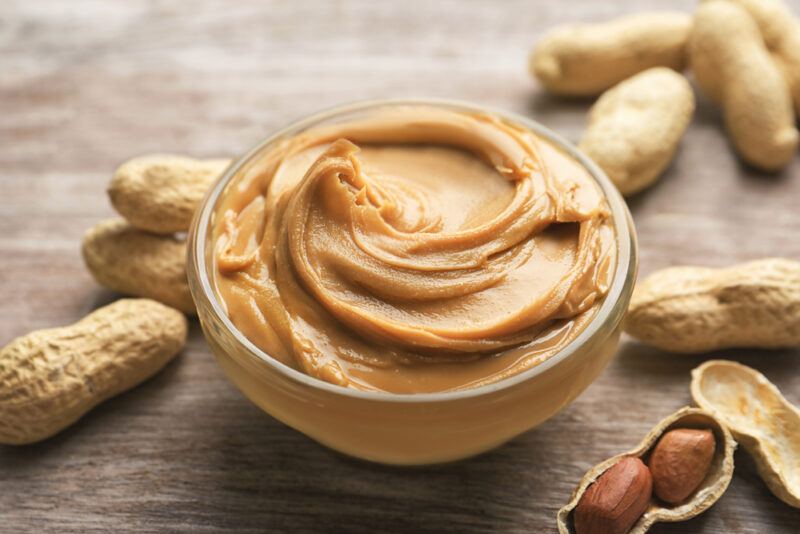 Because peanut butter is rich in vitamin E, it helps with period cramps because this vitamin helps in reducing menstrual pains. It's also rich in other vitamins and minerals like vitamin B3, vitamin B6, manganese, copper, magnesium, and folate.
Peanut butter aside from bread spread can also be used in making sauces, smoothies, or baked goodies. It can also be added to salad, granola, oats, and even to ice cream.
Prunes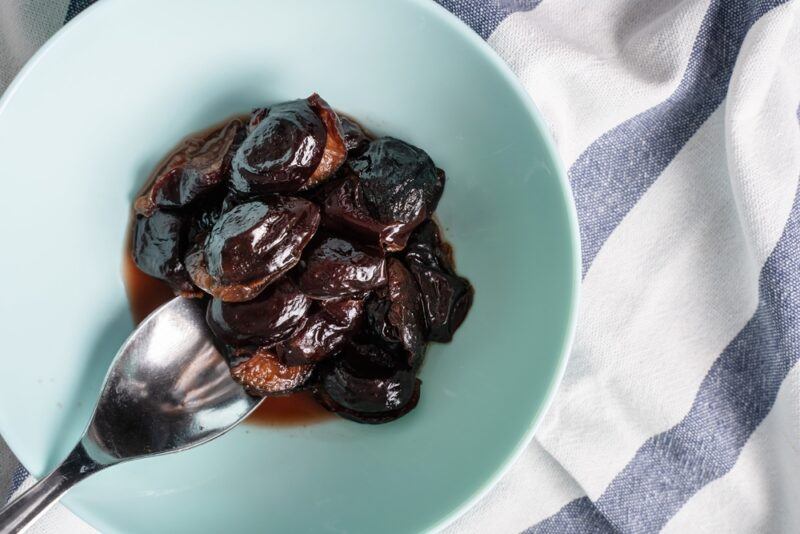 Prunes are rich in boron which helps in alleviating the intensity and length of period cramps. Prunes are also a good source of iron, manganese, copper, potassium, and vitamins A, B6, C, and K.
It can be eaten as-is for snacks or as a welcome addition to oatmeal, trail mix, smoothies, and even baked goods.
Pumpkin seeds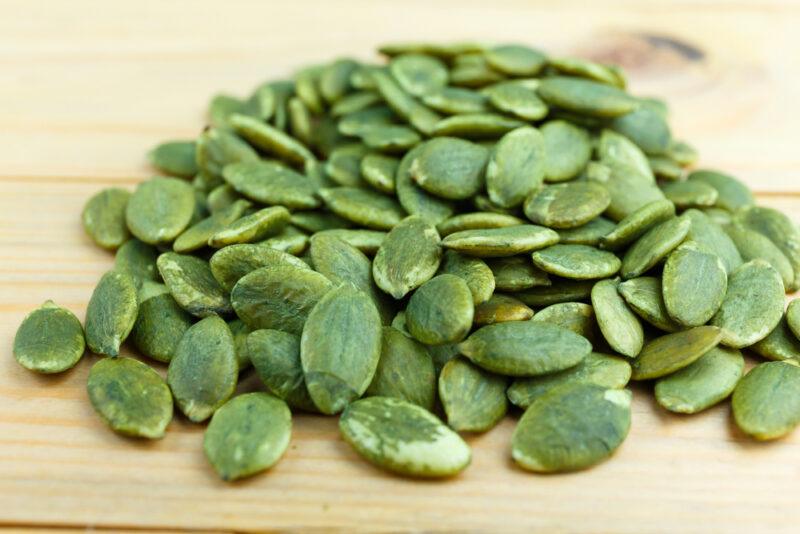 Pumpkin seeds are rich in magnesium, a mineral that helps in easing cramps. It also contains zinc which is linked to the prevention of painful menstruation-induced cramps. Pumpkin seeds are also rich in manganese, vitamin K, and phosphorus.
Pumpkin seeds are great for snacking and can be eaten raw or roasted. It can also be used in salads, smoothies, oatmeal, or when making bread.
Seafood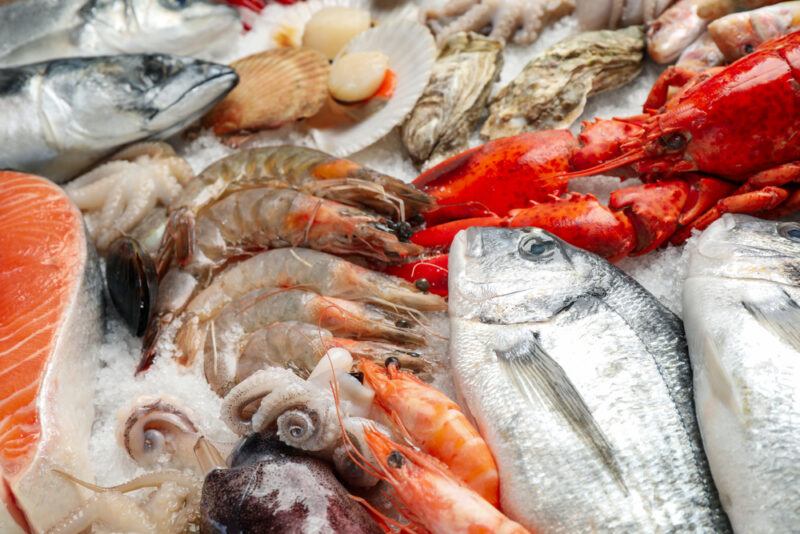 Seafood like tuna, salmon, sardines, and oysters are packed with omega 3 fatty acids which help in reducing inflammation that may, in turn, alleviate period cramps. Seafood is also an excellent source of protein and vitamins like vitamins A, B, and D.
Seafood can be prepared in so many ways with a practically endless number of recipes to try. And it doesn't hurt that they cook pretty quickly as well making them the perfect choice during really busy days.
Sunflower seeds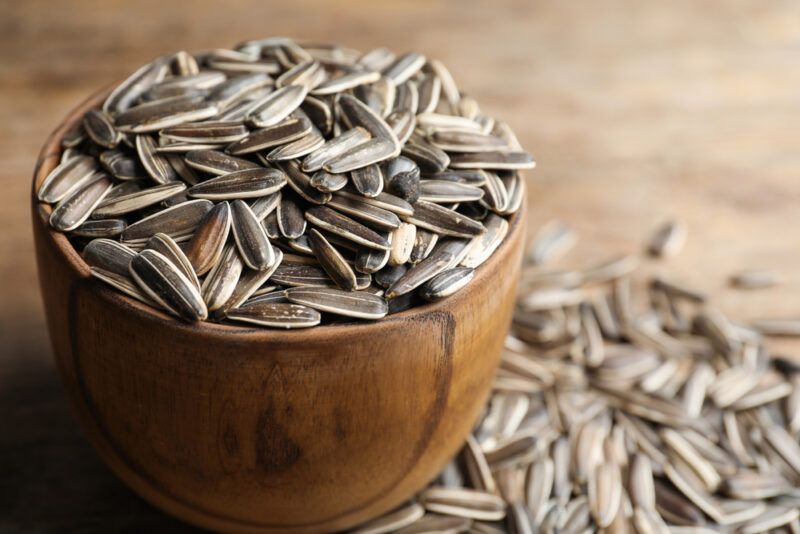 Sunflower seeds are also rich in zinc like pumpkin seeds. And as we've mentioned previously, zinc helps in reducing menstrual cramps. Zinc is also a necessary nutrient for ovulation. Sunflower aside from its antioxidants content also contains protein, healthy fats, and vitamins B1 and E.
You can simply snack on sunflower seeds but they'll also make for a great addition to salad, trail mix, stir-fried veggies, veggie burgers, or mix into baked goods.
Tofu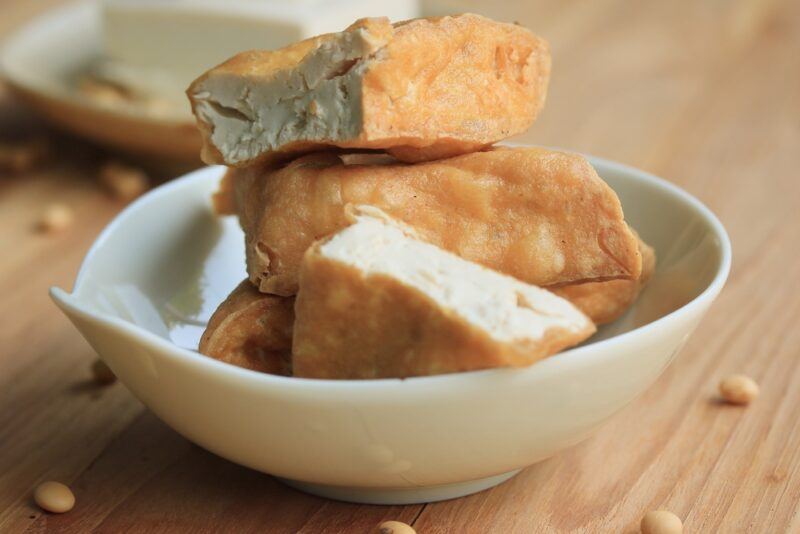 Tofu, especially the calcium-fortified ones is a great addition to your diet because the mineral calcium aids in easing period pain. It doesn't hurt of course that it's an excellent source of protein and all essential amino acids as well.
Whether you're vegan or not, you'll surely enjoy tofu in soups, stir-fries, burgers, or even in vegetable pot pies!
Walnuts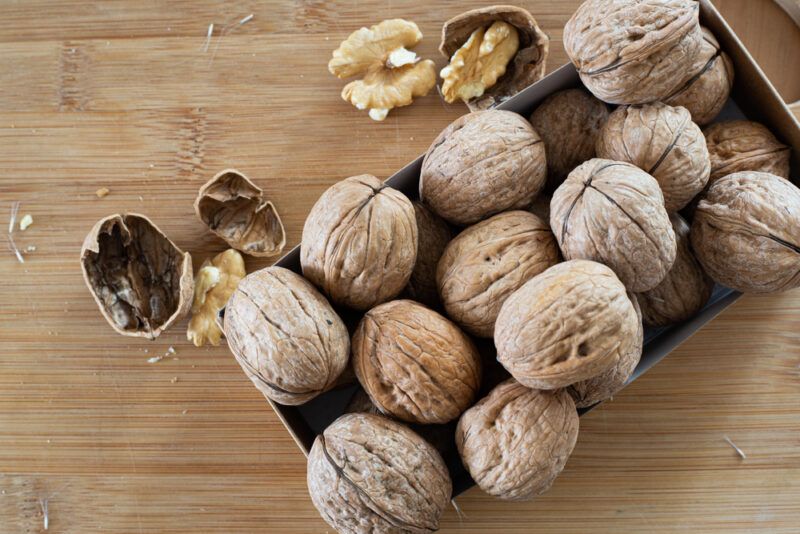 Walnuts are a good source of magnesium and vitamin E. it also contains polyunsaturated fats and high levels of omega 3 fatty acids. It's also an excellent source of copper, phosphorus, vitamin B6, manganese, and folic acid.
Aside from snacking on walnuts as is, they can also be added to leafy or fruit salads, dips, sauces, oatmeal, yogurt, wraps, stir-fries, sandwiches, baked goods, and trail mixes.
Home Remedies to Manage Period Pain
Aside from improving your diet with foods for period cramps, there are also other home remedies that you can do to manage period pains.
Exercise
Exercise particularly aerobic exercises are known to boost endorphins. And these endorphins are not just good for boosting mood but for alleviating pain as well.
Applying heat
Use a heating pad or hot water bottle to warm up your lower back or your abdomen. This will give you instant relief. Simply lie down or sit comfortably with your back resting nicely and place the heat pad over your abdomen.
Hot bath
You need to relax and take a rest if you're experiencing period pain. And taking a long and hot bubble bath is a good way of easing you to a more relaxed state thereby soothing your body to relieve any discomfort.
Essential oil massages
Massaging with essential oils (say a blend of lavender, sage, and marjoram) helps in reducing the duration of period pain. These daily massages for the lower abdomen, from the end of the last menstruation up until the beginning of the next one, proved to be effective.
Yoga poses
There are gentle yoga poses that can help in releasing endorphins which in turn aid in preventing or reducing period cramps. These poses include the child's pose, cat-cow pose, cobra pose, and plank pose.