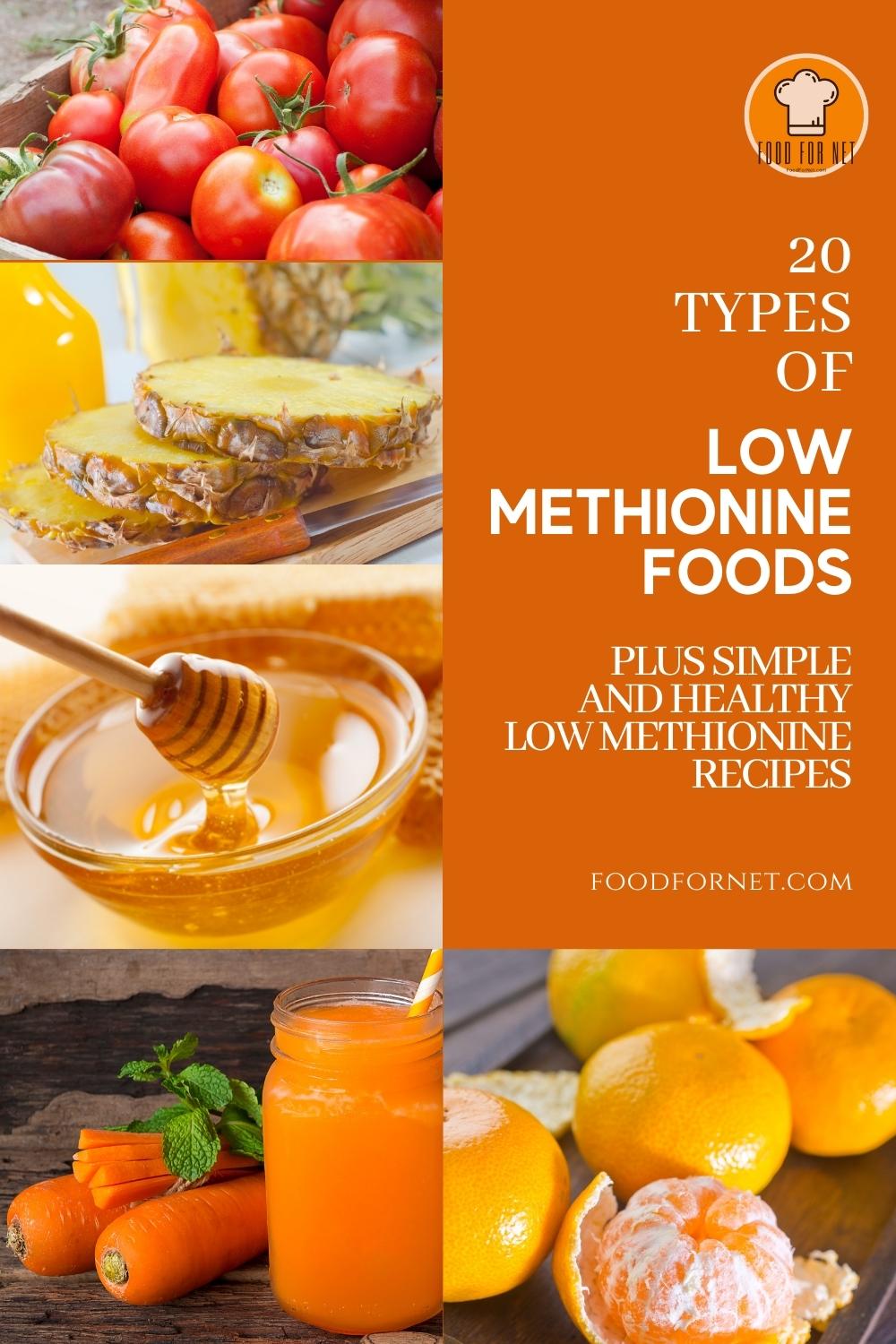 Okay, first thing's first. What is methionine? Methionine is actually one of the nine essential amino acids which are vital for protein synthesis, tissue repair, and nutrient absorption. This, you're probably more familiar with, like how everyone's after that 'essential amino acids,' right? The other amino acids that are considered essential include histidine, isoleucine, leucine, lysine, phenylalanine, threonine, tryptophan, and valine.
The sulfur-containing methionine helps protect cells from pollutants, slows cell aging, and supports absorption and bio-availability of zinc and selenium. It also aids in excreting heavy metals such as lead and mercury and prevents excess fat buildup in the liver. This amino acid also improves the tone as well as pliability of skin and hair and strengthens the nails as well.
Like the other essential amino acids, methionine is not produced by the body, they're sourced from the food that we eat. It's abundant in eggs, meat, seafood, cheese, nuts, and whole grains such as quinoa. Some vegetarians sometimes have a lower blood concentration of methionine but not always. Vegans, however, do have lower methionine because of their strictly plant-based diet. This is of course in comparison to those in omnivore's diets.
Restricting methionine may also be an important strategy in controlling cancer growth – especially cancers that are dependent on methionine for survival and proliferation. Studies have been made on animals in which dietary methionine restriction extends life span and delays the onset of aging-related diseases and cancer.
When a methionine restricted diet is indicated to you, it's best to consult your doctor's or health professional's advice as to how much methionine should your diet contain. Keep in mind that there are also downsides to severely restricting methionine so it's important that you still meet your methionine needs – the keyword here is restriction.
Here is a list of low methionine foods to give you an idea of what a low methionine diet or methionine restricted diet will more or less look like. See also some easy and delicious low methionine recipes at the end of the list.
Low Methionine Foods (With Pictures!)
Apples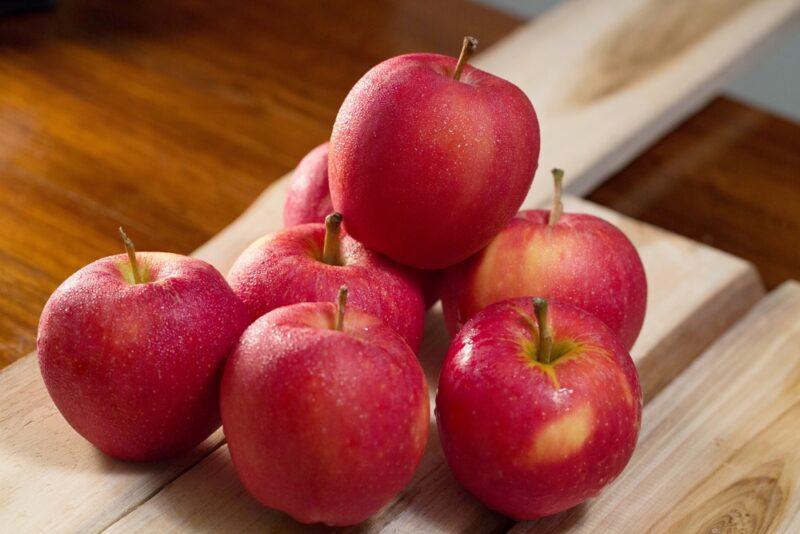 Like what they say, an apple a day keeps the doctor away. And it's clear to have in a methionine restricted diet, too! It's rich in fiber and packed with antioxidants including vitamin C. Apples are also very filling but low in calories, so perfect when you're trying to lose weight as well.
Chayote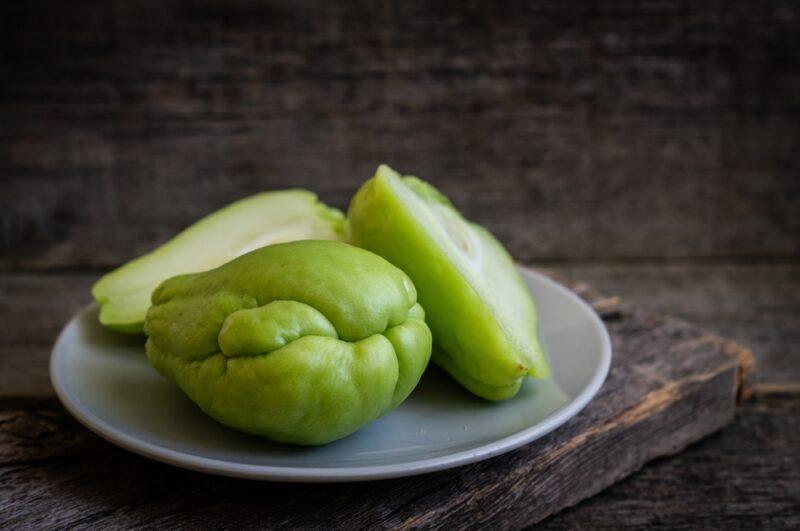 Chayote belongs to the gourd family of flowering plants and is grown all over the world. It is also sometimes called mirliton or chocho. Chayote is high in fiber, folate, vitamin C, and other nutrients. Because of its dietary fiber contents, it helps in regulating bowel movements and in treating constipation.
Honey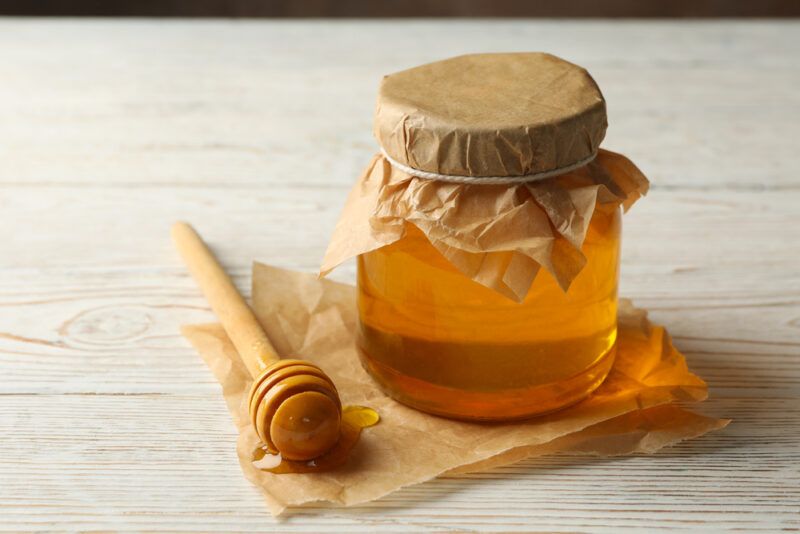 Aside from honey being a delicious and healthy sweetening agent, it also boasts a lot of healthy benefits. Aside from its antioxidants content, honey also has antibacterial and antifungal properties. It's also beneficial for lowering blood pressure, improving blood cholesterol levels, regulating heartbeat, and boosting cells' health.
Wax gourd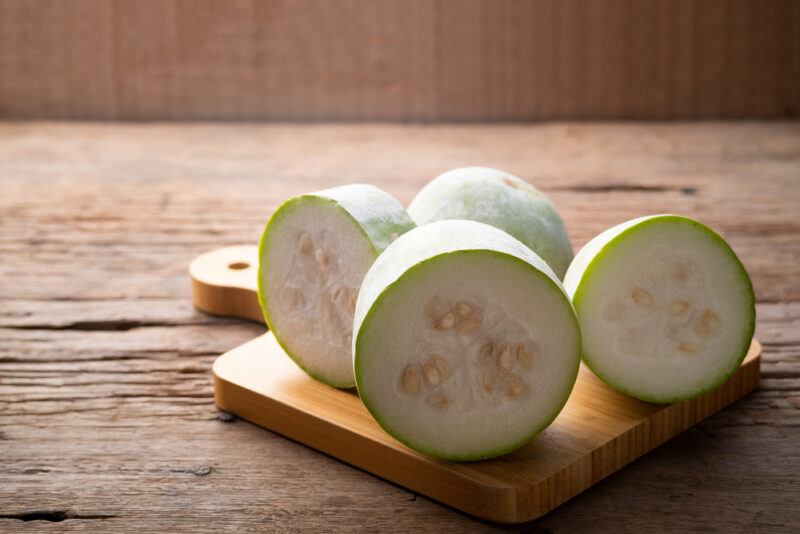 Wax gourd, also called ash gourd, winter gourd, white gourd, ash pumpkin, or winter melon, is actually one of the many Indian vegetables that aside from cooking also contain medicinal properties in the Ayuverdic system of medicine. It's a great source of not only dietary fibers and antioxidants but of vitamins C and E as well.
Papaya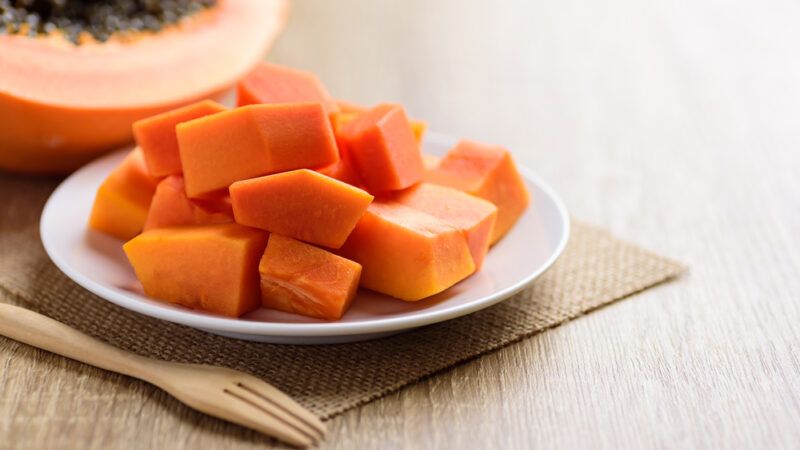 Papaya is one of the more popular tropical fruits out there. The ripe ones are perfect for snacking, it has a melony, juicy, and sweet (depending on its ripeness) taste. Raw, the green ones, can be used in soups as vegetables or in salads and pickles. It's packed with vitamin C and is also an excellent source of vitamin A, calcium, and potassium.
Carrots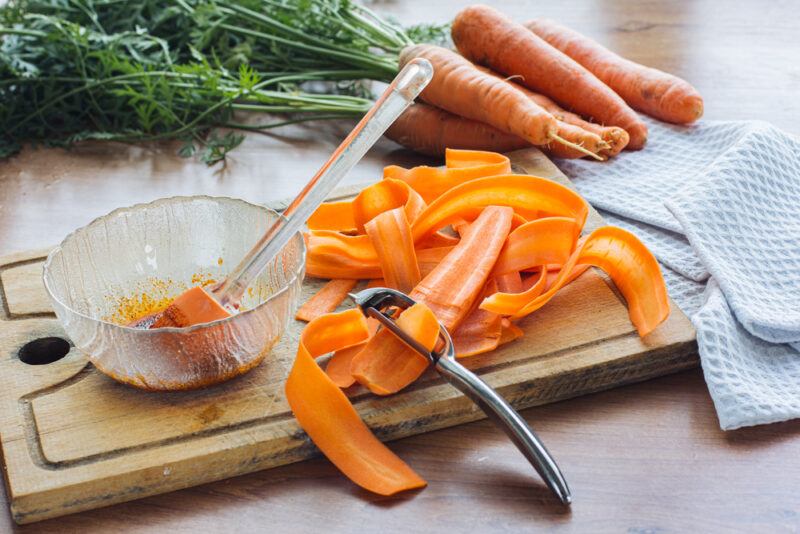 Carrots are undeniably one of the most favored root vegetables. Its earthy, fruity, sweet, and slightly bitter taste has really captivated a lot of taste buds. And of course, it doesn't hurt that it's an excellent source of several vitamins and minerals particularly biotin, potassium, and vitamin A.
Pears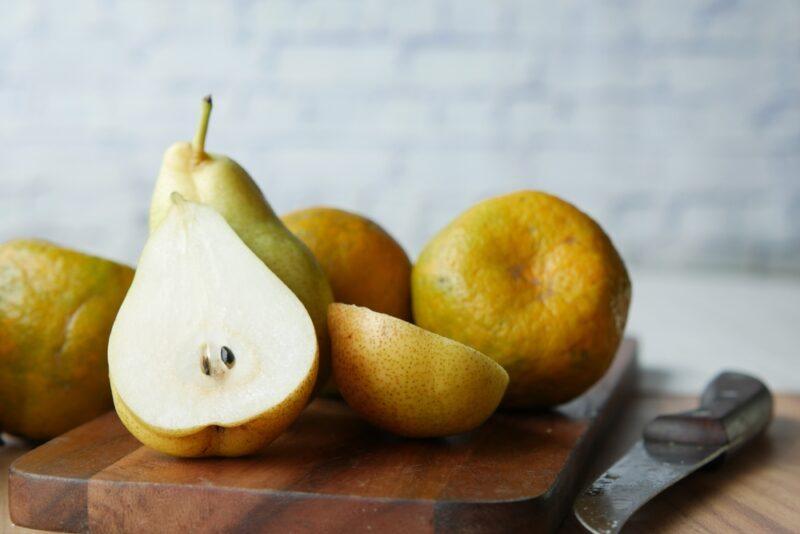 These mild, sweet fruits with the fibrous center are packed with antioxidants and dietary fibers. Pears are particularly rich in folate, copper, potassium, and vitamin C and are also a good source of polyphenol antioxidants. Its flavonoids content may help in reducing inflammation and in protecting against certain diseases.
Eggplant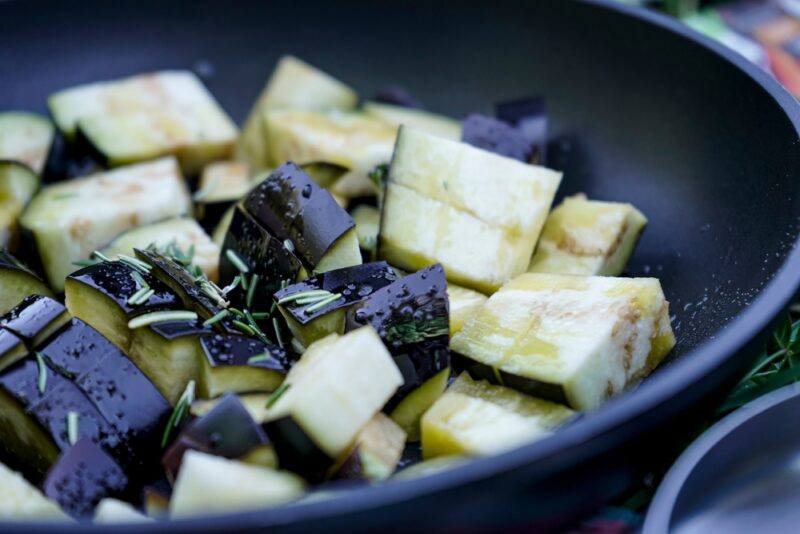 This nightshade vegetable also originates in India. Its meaty white flesh (sometimes with a hint of yellow or green color), dotted with clusters of beige seeds, has a bland, mild, and slightly bitter taste. It's perfect for bold-flavored dishes because it absorbs flavors really well. Eggplants are rich in vitamins A and C which help in protecting cells against damage. It is also high in polyphenols which may help in processing sugar for diabetic patients.
Tangerine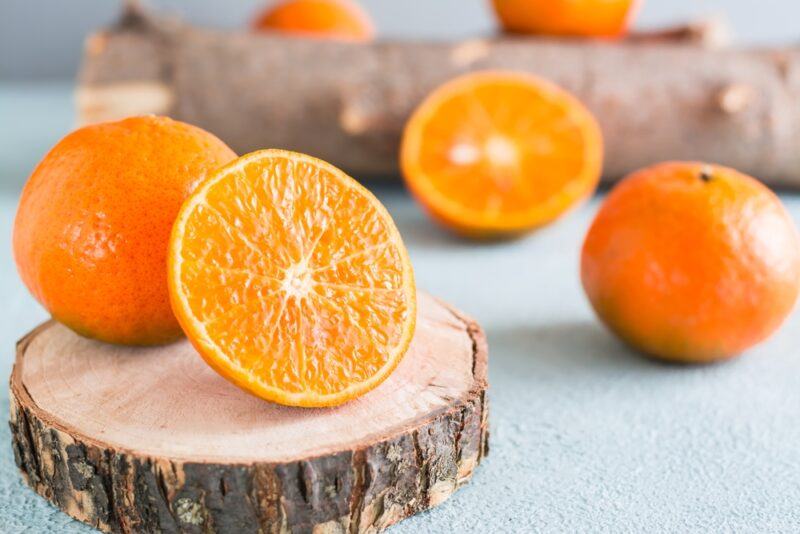 Tangerine is a citrus fruit that is closely related to oranges. Although they may look quite similar, tangerines are more reddish-orange while oranges are yellowish-orange. Tangerines are also normally sweeter with less of that tart taste. They also contain vitamin C, vitamin A, potassium, folate, and fiber.
Daikon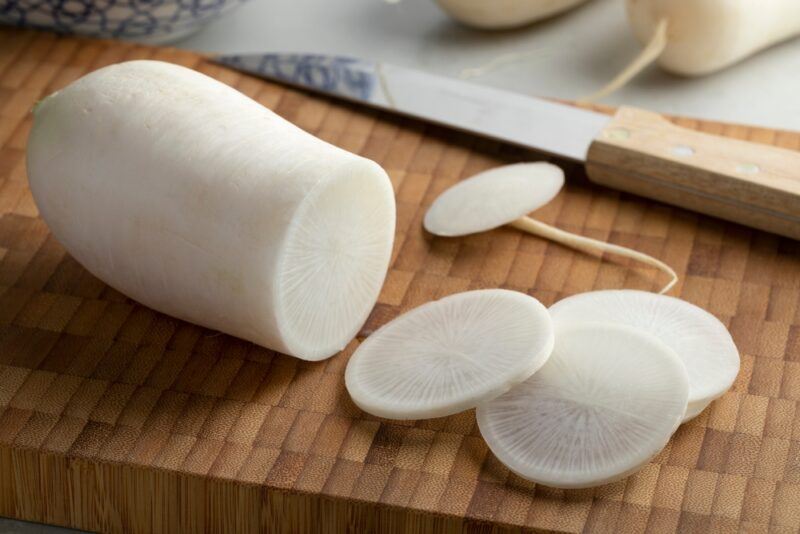 Daikon, also called giant white radish, is one of the Japanese vegetables that are commonly used in Asian cuisine. It has a milder and less peppery, slightly spicy flavor compared to other radishes. It's rich in vitamin C and is also an excellent source of folate, calcium, copper, potassium, and magnesium.
Figs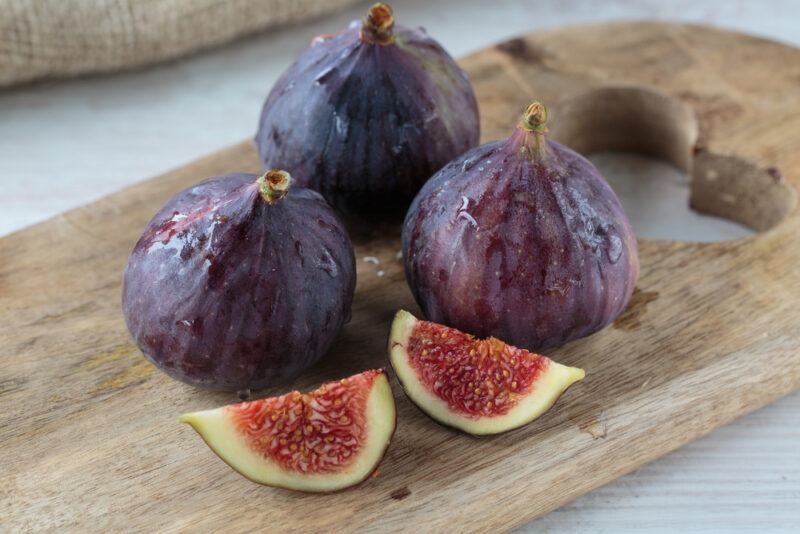 This fruit is native to Southeast Asia and the Eastern Mediterranean and has a honey-like sweetness with hints of fruity and floral qualities. On top of its antioxidants content, it's also a good source of fiber. Figs also contain iron, calcium, potassium, copper, and some B vitamins.
Cabbage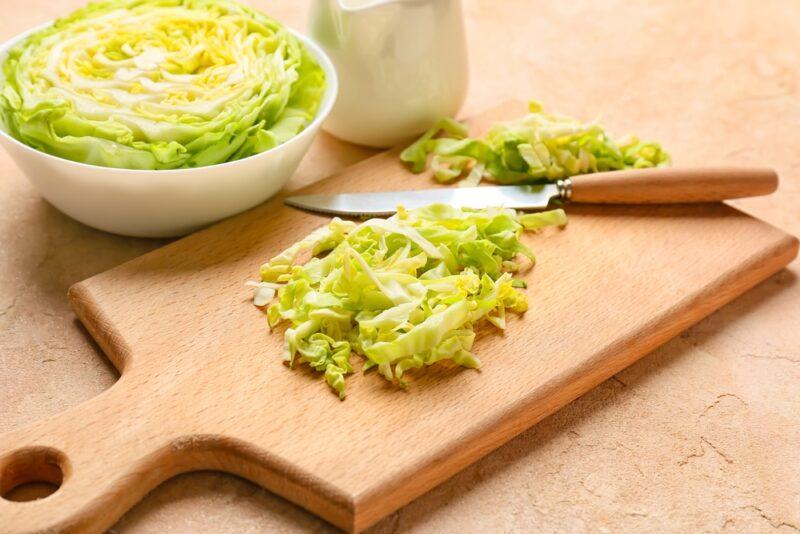 There are different types of cabbages – from green cabbages to savoy, Napa, red, and more. It's particularly high in vitamins C and K. Cabbage also contains fiber, calcium, folate, magnesium, potassium, vitamin A, and more. Among its many health benefits are improving digestion, supporting weight loss, lowering cholesterol, reducing inflammation, boosting immunity, curing hangovers, and clearing skin.
Watermelon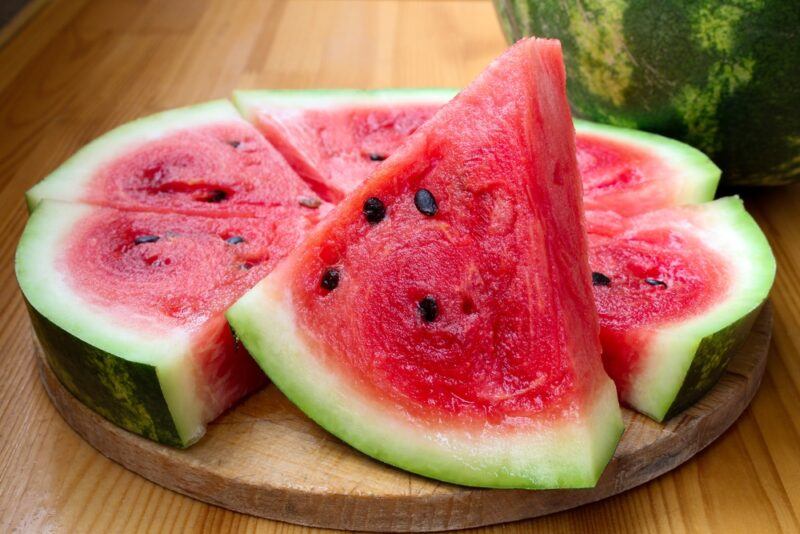 This tropical fruit is not just a tasty thirst-quenching treat, it also provides some health benefits. Watermelon has a fresh, green, and fruity taste with hints of cucumber notes. It's mostly water but it's rich in vitamin C which is vital in forming collagen and in absorbing iron. It also contains potassium, copper, vitamin B5, and vitamin A.
Tomatoes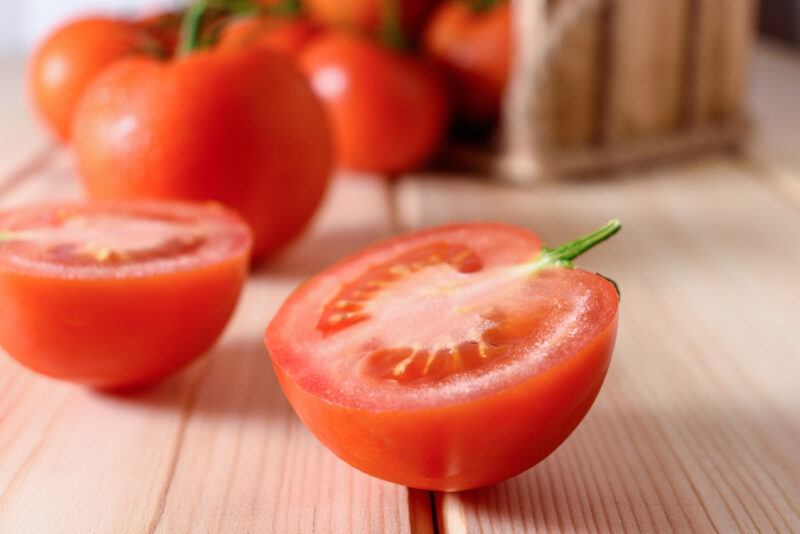 Tomatoes are best known for their lycopene content which helps in protecting cells against damage. It also contains vitamin C, potassium, folate, vitamin K1, and vitamin E. Tomatoes also have beta carotene, naringenin, and chlorogenic acid. Some of its health benefits include supporting heart health, preventing cancer, and boosting skin health.
Nectarines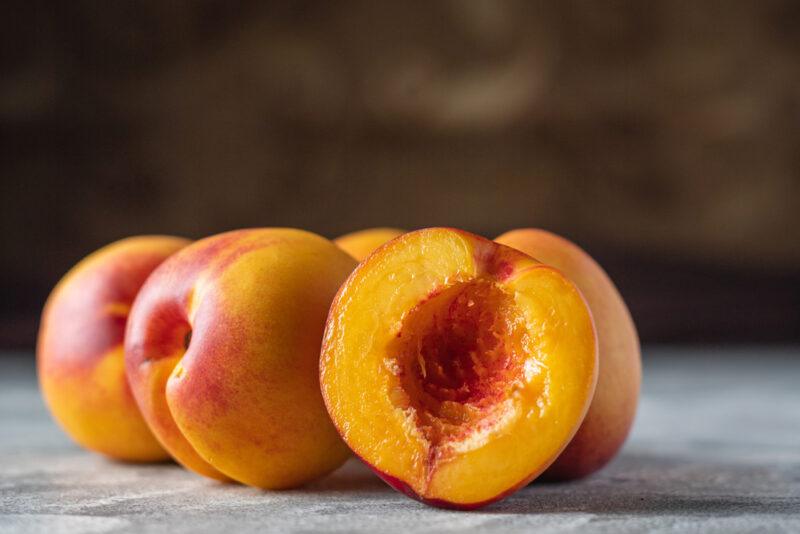 Nectarines are a type of peach with smooth skin. It can be eaten fresh as a snack, or ingredients to green or fruit salad, smoothies, or cooked in jams or pies. It has a very similar taste to peaches, only much sweeter with a stronger aromatic flavor. Nectarines are relatively high in fiber, and also contain potassium, copper, vitamin B3, and vitamin C.
Pumpkin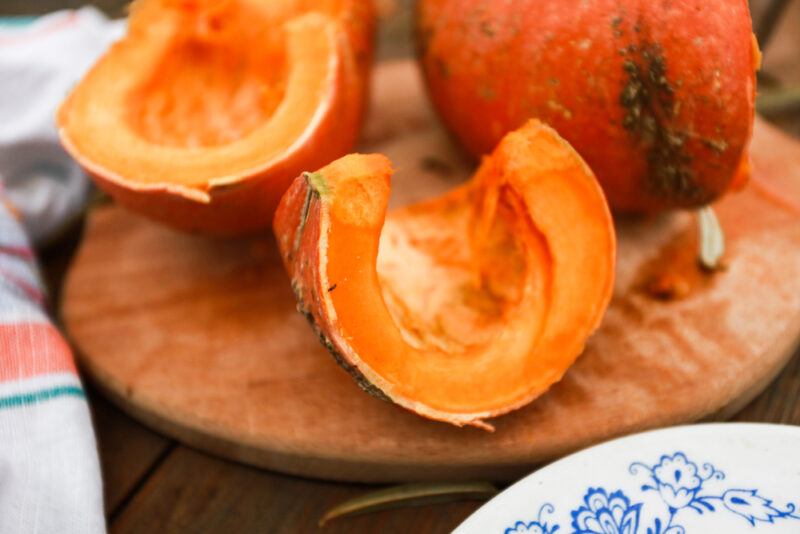 Pumpkins are perfect for soups and stews. You can also saute, grill, or roast them. Its earthy and sweet flavor simply works great with spices and herbs. Pumpkins are packed with beta carotene which is a powerful antioxidant. Its vitamin A content is good for supporting eye health. It also contains vitamins B1, B6, and C, copper, folate, manganese, potassium, magnesium, and fiber. Pumpkin is good for boosting immunity, fighting infections, and supporting healthy blood pressure and heart.
Kiwi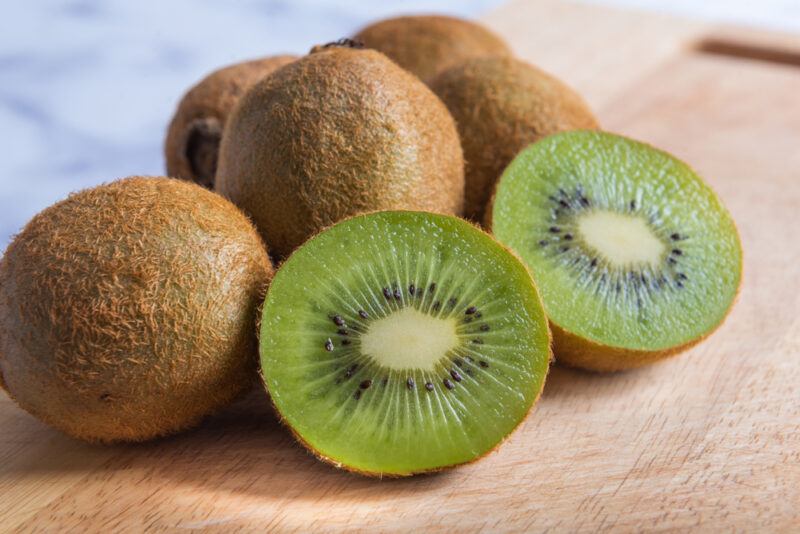 Although this fruit comes in small sizes, it's definitely packed with flavor and plenty of health benefits. Its green flesh has a sweet, slightly acidic, and tangy taste. Aside from its fiber and antioxidants content, it also has folate, potassium, and vitamins C, E, and K. Kiwi can help in treating asthma, aiding digestion, boosting the immune system, managing blood pressure, protecting vision, and reducing the risk of other health conditions.
Portobello mushrooms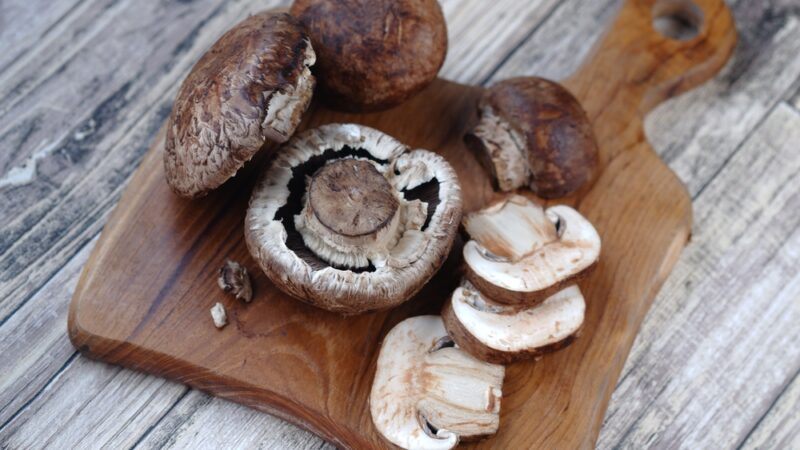 Portobello mushrooms have a meaty, savory, and earthy flavor. It also has that distinctive umami taste. These mushrooms have high levels of antioxidants, phytonutrients, plant-based protein, and B vitamins. It also contains anti-inflammatory properties. Portobello mushrooms are a great meat substitute and are in fact one of the favored ones for vegans and vegetarians.
Pineapple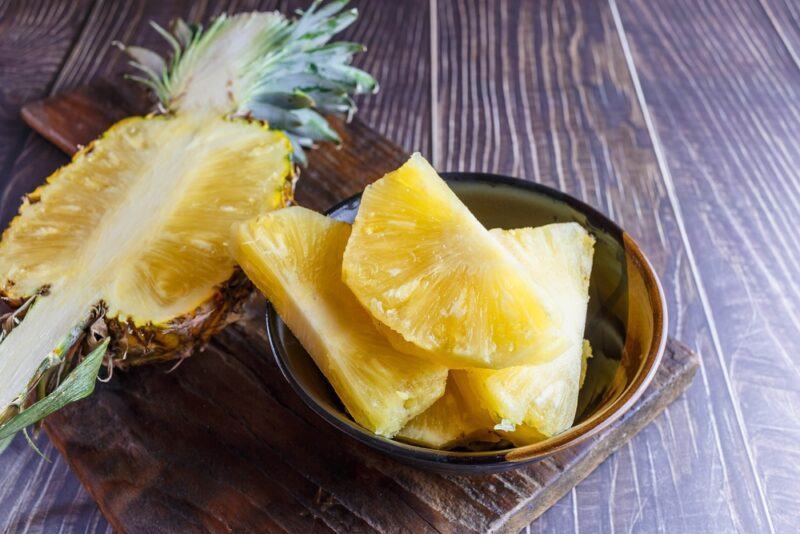 One could easily conjure pineapples in their heads whenever they hear tropical fruits. This distinctively bright, vibrant, refreshing, and sweet-tasting fruit is particularly rich in vitamin C and manganese. It also contains vitamins A, B6, E, and K. Its fiber content helps in easing and preventing constipation. Pineapples are also good for strengthening bones, shortening viral or bacterial infections, enhancing weight loss, and supporting digestive health.
Beets

Beets, also called beetroots, have an earthy flavor and aroma. It can be eaten raw in salads, smoothies, or garnish for soups. It can also be roasted, steamed, or boiled. Beets are rich in folate which aids in cell growth and function. It also contains manganese, copper, potassium, magnesium, iron, and vitamins B6 and C. Beets also boast a high concentration of nitrate contents which helps in lowering blood pressure.
Simple and Healthy Low Methionine Recipes
Spicy Eggplant Confit
In a roasting pan simply toss cut eggplant and bell peppers, coarsely chopped tomatoes, and a couple of crushed garlic cloves with olive oil, salt, pepper, and a pinch of crushed red pepper flakes. Pop it in the oven, stir occasionally, and roast until veggies are tender.
Watermelonade
Put your blender to good use and throw in some chunks of watermelon in it along with a little sugar, lemon juice, a pinch of salt, and some ice. Blend it for a few seconds, pour onto a strainer, serve, and enjoy!
Braised Cabbage with Apples
Simply saute onions in olive oil, season them with salt, pepper, and cinnamon. Add apple slices and cook it for about 3 minutes. Add shredded cabbage, give it a good stir, and leave it for about two minutes. Now add the vinegar, sugar, and additional salt if needed and simply let it be for another two more minutes or until veggies are fully cooked.
Honey-baked Nectarines
A super simple dessert that will be ready in minutes. Preheat the oven while you're prepping the nectarines. Cut them in half, remove the pit, and lay them down on a baking sheet with the flat side down. Simply give it a good drizzling of honey and a spritz of lemon juice. Pop them in the oven and bake for about 25-30 minutes.
Pickled Carrots and Radish
Use a bowl to mix your pickling solution – water, vinegar, salt, and some sugar. Simply stir until salt and sugar are fully dissolved. You can add some spices or herbs if you'd like. Say, peppercorns and a sprig of dill. Then simply place the carrots and radishes, cut into matchsticks, in a jar. Add the pickling solution, cover it tightly, refrigerate and enjoy after about 3 days (for more intent flavors!) or can be consumed as well after an hour or so.